5 Stylish Ideas To Rock High-Waisted Pants 
By Fatime G August 22, 2023
---
High-waisted pants are a style staple gaining popularity in recent years. Sophistication, elegance, and casualty are all wrapped into one, adding a high-waisted pant in one wardrobe decision you will never regret. They are flattering, versatile, and look stylish for almost every body type.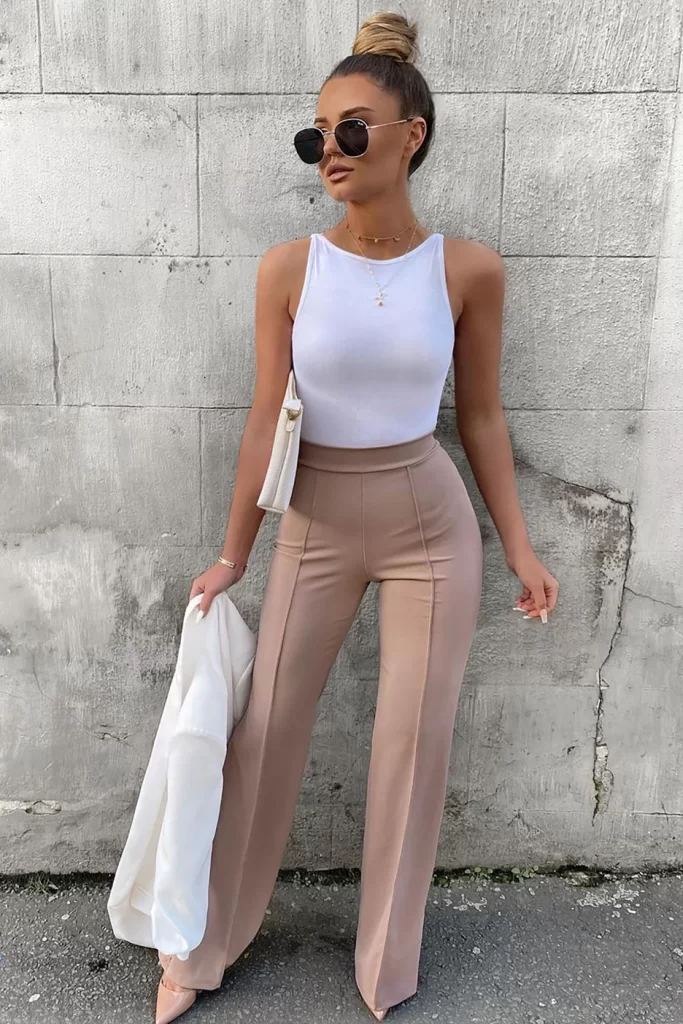 So, how do you rock this masterpiece? Let us give you some pointers. 
1. Pair Them With A Crop Top
The most popular way to style high-waisted pants is with a crop top. You can highlight your waistline and show off your curves by tucking in the top. If you're uncomfortable with a full crop top, you can opt for one that just grazes the top of the pants, perfect for a night out or an evening date.
2. Dress Them Up
High-waisted pants are perfect for dressing up. Get a blouse and heels for a sophisticated look for the office or a fancy event. Consider an extra touch of glamor with a statement necklace or earrings.
3. Go Monochromatic
You can try a monochromatic outfit to create a long and lean silhouette. Pair your high-waisted pants with a top in a similar hue. Opting for a single color creates the illusion of a longer body, making you look taller and more elegant. Add some texture or pattern to break up the monochromatic look.
4. Add a Blazer
A blazer can add structure and polish to your outfit when wearing high-waisted pants. The tailored look of the blazer will balance out the flowy and casual look of the pants. You can either wear a blazer in a complementary color to the pants or opt for a neutral shade like black, white, or navy.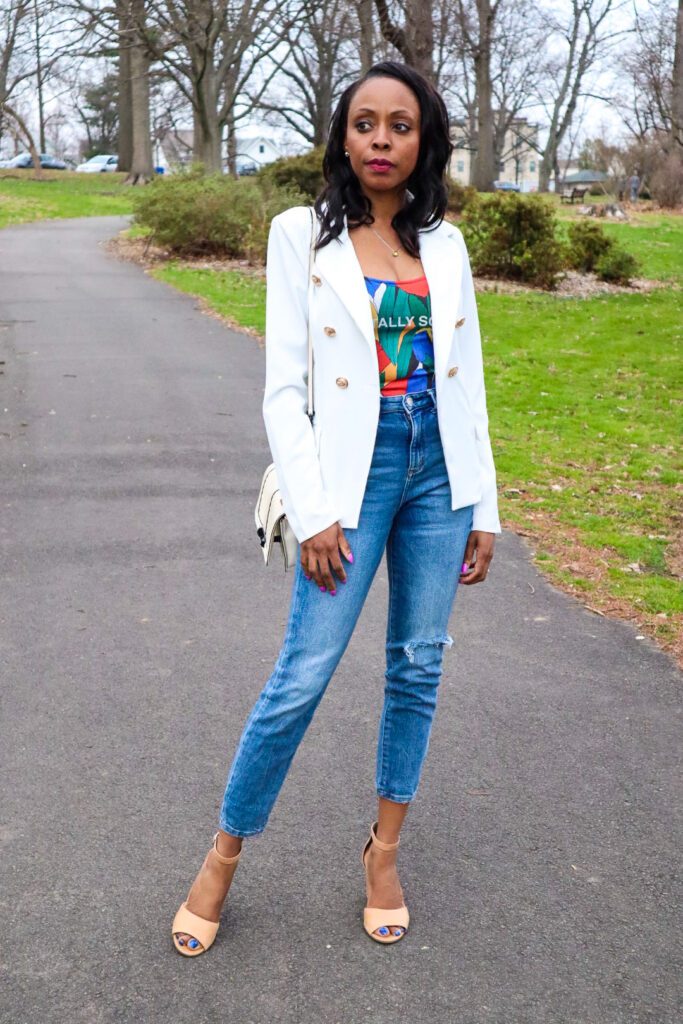 5. Pair With a Statement Accessory
Another way to add some extra pizzazz to your high-waisted pants outfit is to pair it with a statement accessory. It could be a bold necklace, a scarf, a hat, or even a pair of sunglasses. The accessory should complement the outfit, not overpower it, so choose one that fits the overall aesthetic.
High-waisted pants are a versatile and flattering addition to any wardrobe. Whether dressing them up for a formal occasion or keeping them casual with a crop top, you can create a stylish look that highlights your curves and adds a touch of sophistication to your outfit.
So, what are you waiting for? Add a pair of high-waisted pants to your closet today, and start rocking this timeless style!