Tips On How To Style Mom Jeans
By Divya G July 13, 2021
---
Mom jeans have been widely popular since the 90s. And they are making a steady comeback right now. However, styling mom jeans can be a little tricky. So, here are a few effortless ways to flaunt a fabulous pair of mom jeans.
Sleeveless Tops
Wearing sleeveless tops with your mom jeans can give you that easy and casual look. Add a good pair of sneakers to get that effortless summer look. You can even add a boyfriend blazer for layering. A blazer can elevate the pairing of mom jeans and sleeveless top.
A muscular tank top is an excellent option to combine with mom jeans. You wear them with flats or heels depending upon your preference. You can also try pairing mom jeans with a ruffle strap and button-up tank tops. Tuck it in to get a more streamlined look. If you want a carefree look, keep it loose.
Short-Sleeve Tops
A cropped short-sleeve top will look elegant with a pair of mom jeans. It is recommended to wear a short-sleeve top that is fitted at the bottom. If you cannot find one, you can always tuck it inside your jeans to get a more structured look.
You can try out square-neck smock tops with your mom's jeans. You will be combining three of the hottest trends of the season. You can also pair linen short-sleeve shirts with mom jeans. The outfit will have a semi-formal tone which you can even wear to your office.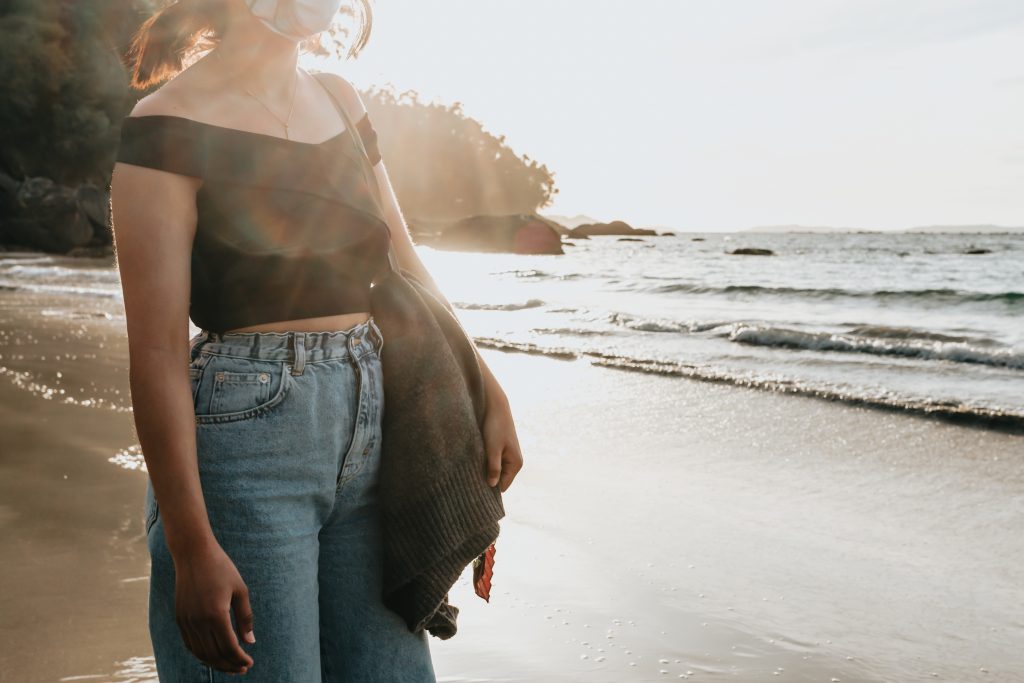 Closing Thoughts
Take out your pair of mom jeans today to keep your OOTD game on point. If you do not own mom jeans currently, invest in a good pair today.