Stylin' Satchels: 44 Unique Bags To Spice Up Any Outfit
By Jhoana C May 8, 2022
---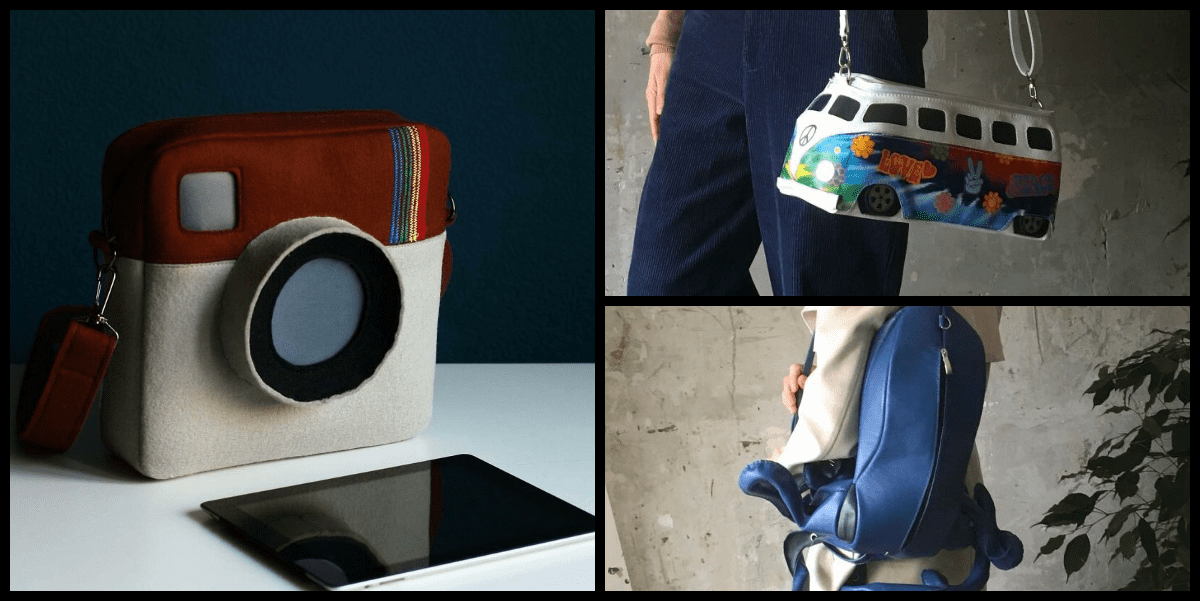 Bags and wallets are accessories that are not only stylish but also serve an important purpose. You put your money, credit cards, car keys, house keys, pens, laptop, and other things in them. You can wear them according to your mood and use them to make a fashion statement, plus you can let your personality and uniqueness shine through them. Gone are the days when people had to carry boring brown and black bags to work, school, or social functions. Now, these accessories come in all loud colors and unusual shapes. Some of them even come with glitters, tassels, and other decorations. These are just some of the most amazing, one-of-a-kind bags and accessories from Kruk Kruk Studio, and if we only got the budget and the closet space, we'll buy all of them!
All images in this article are courtesy of krukrustudio on Instagram.
A bag suitable for musicians
Do you play the violin or another string instrument? You should pick this bag up because you can't go wrong with it. We love the violin shape, the colors, and the design. We know it screams 'I'm a musician,' but it's just too pretty to pass up.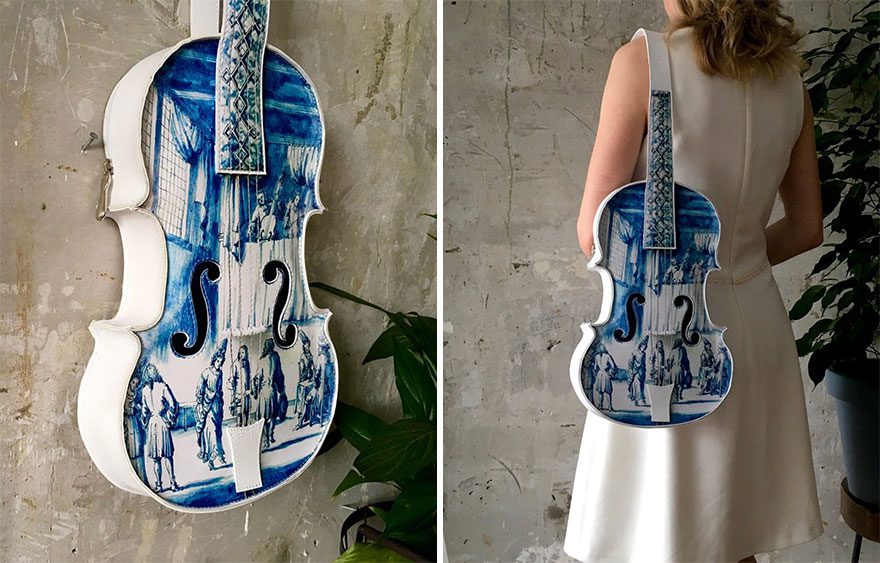 This fashion piece is a statement in itself, and no matter if your outfit is very plain, this bag is gonna jazz it up and make you look like a million dollars. It doesn't even matter that it doesn't come from a popular brand.
Taking you to Shangri-La
If this bag doesn't bring you Nirvana, then we don't know what will. Going on a trip to see Borobudur? This is the most appropriate bag for your trip. You can't go without a camera to take in the sights, so you better have a cute purse to tote around.
All that's missing in your wardrobe would be a stupa bag, and you're all set to go on your journey towards enlightenment, contentment, and happiness. It's pretty sizable too, so we think you can put plenty of things inside besides a camera and water bottle.
After the cactus toy, here comes the cactus bag
After the widely popular cactus toy that babies the world over seemed to love and despise at the same time, here comes the cactus bag. We love the detail on this bag, and the little flower completes the whole look.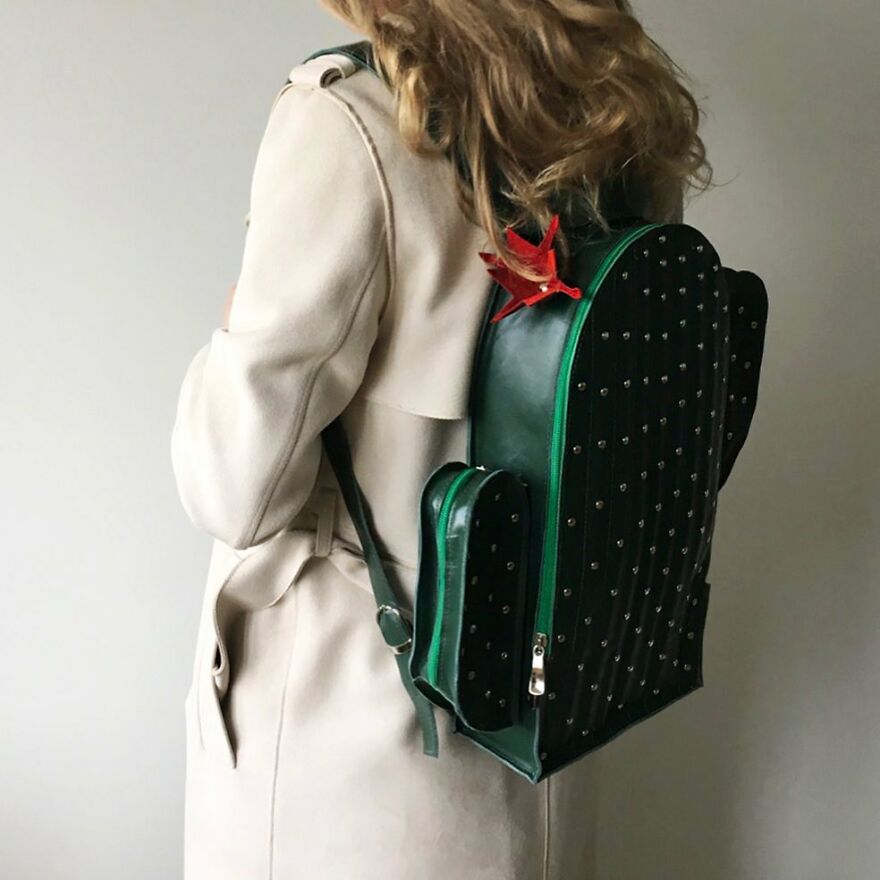 Just be careful not to take this to the desert with you because it might get lost among the real cacti there, and you won't be able to tell which one has your valuables and which is a spiky plant.
Up, up, and away we go
There isn't probably a single person in the world who hasn't dreamt of being on a hot air balloon and seeing the world from up there. And just a fun fact for everyone, it was the Chinese who first experimented with hot air technology.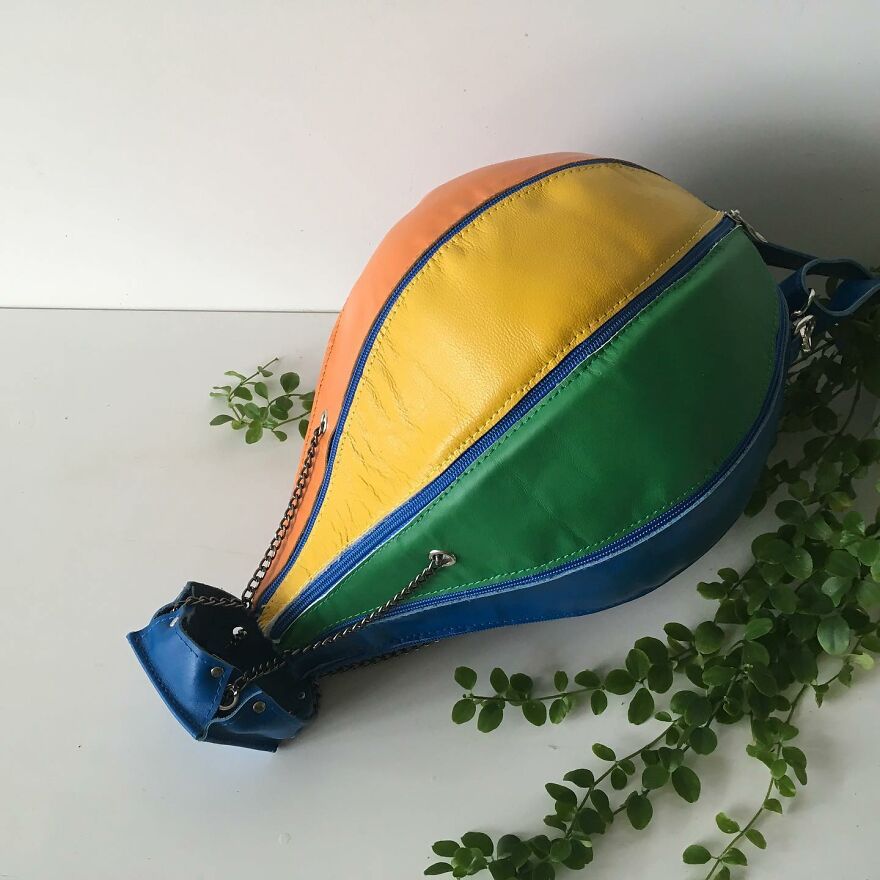 If you can't go in a hot air balloon, you can do the next best thing and that is to get yourself a hot air balloon bag! The circular bag can fit plenty of stuff, and that's just one of the many things we love about them.
Choo choo train
This bag looks like a child's dream toy. After all, who could resist a train? Each one of us has dreamed of riding a train, or even building one, when we were younger. Ah, the wonders of childhood. It was a simpler time.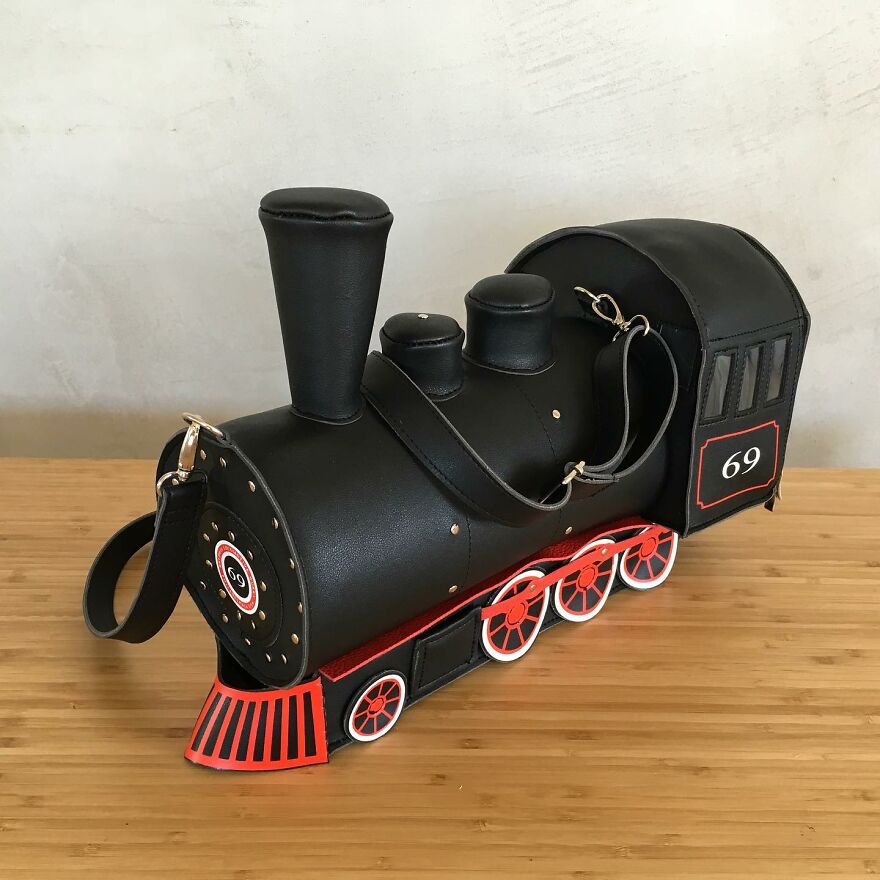 But we also think that this is going to make a nice bag for someone who works in the transportation industry. Board the train wearing this bag or walk around the mall with it, and we guarantee you people will turn their heads.
Another bag for musicians
After seeing a violin bag, you'd think you've seen it all, but no! we have more for you here that will leave you flabbergasted with their design and plain awesomeness. This bag may not be able to fit a real piano, but it's a treat for the eyes.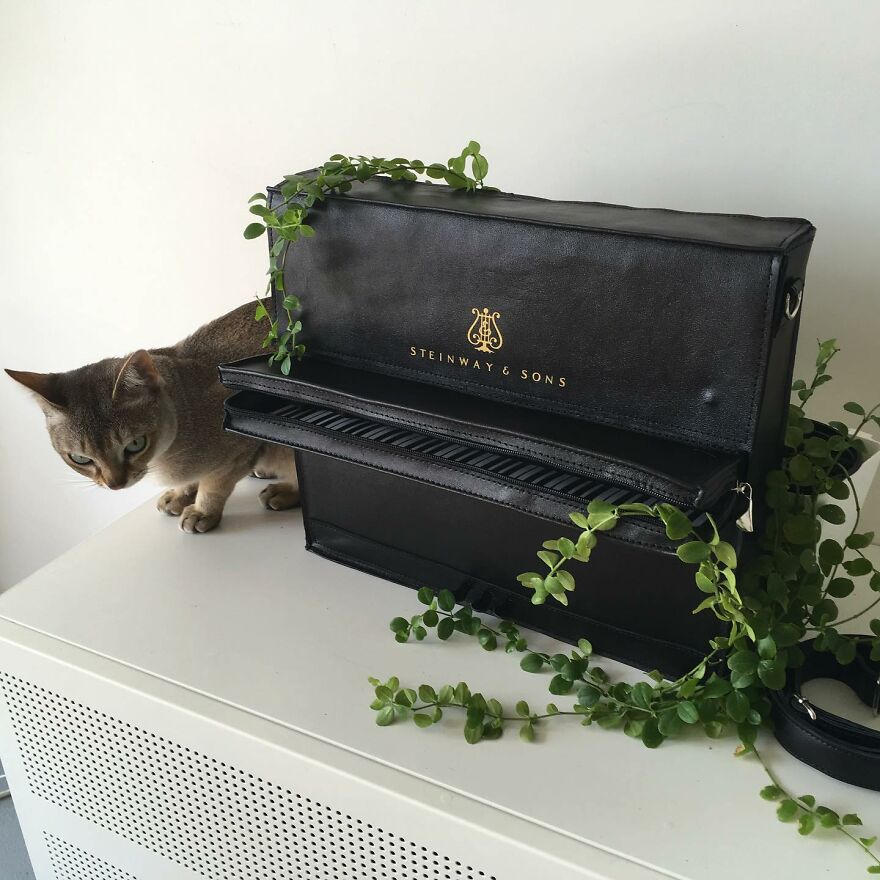 This miniature Steinway piano bag is the dream of any pianist. Who wouldn't want to have this in their wardrobe? We sure would, even though we are not very good on ivory keys. Look, even the cat is excited about the bag and wants to get in on the action.
This would make an excellent Halloween accessory
If you love dressing up for Halloween, this pumpkin bag will be the perfect accessory for your autumnal outfit. You can't tote a Jack-o'-lantern around, but you can bring along this bag. We're certain that even Ichabod Crane would give this bag his seal of approval.
This would also make a welcome gift for youngsters because what tiny tot would be able to refuse it? Instead of a basket, the kids could take this pumpkin bag trick or treating with them and smile with satisfaction as it gets full.
Acorn, anyone?
Plenty of animals consume acorns, including deer, foxes, squirrels, and a variety of birds. They may not have much use for this acorn bag since they won't be going out and hitting the streets anytime soon, but we just think that it's all levels of cute.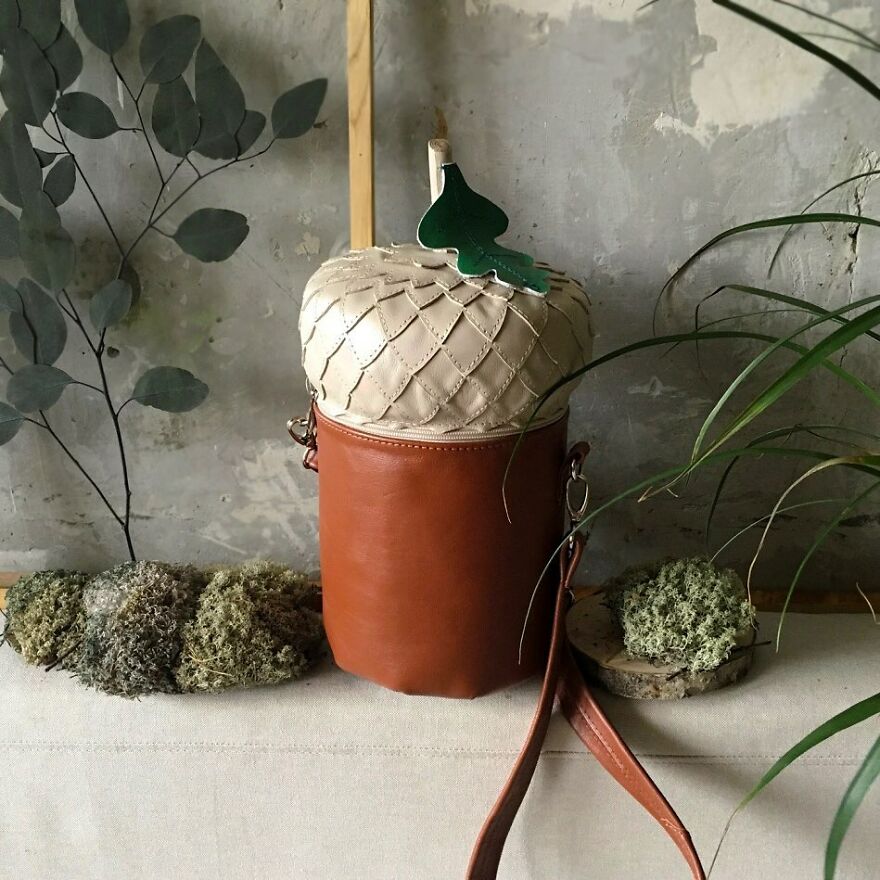 We can think of all the nice things we can put in the bag, such as phones, wallets, coins, make-up, pens, and what-have-yous. Perhaps it can also fit a tiny squirrel. Hmm, that would be against the law, but we're just imagining here.
A magical bag
People who practice Wicca or any modern-day type of witchcraft may find this bag appealing. They might just be so attracted to it that it will start disappearing from shelves quickly. Aside from giving this to people who like witchcraft, a Harry Potter fan might appreciate it, too.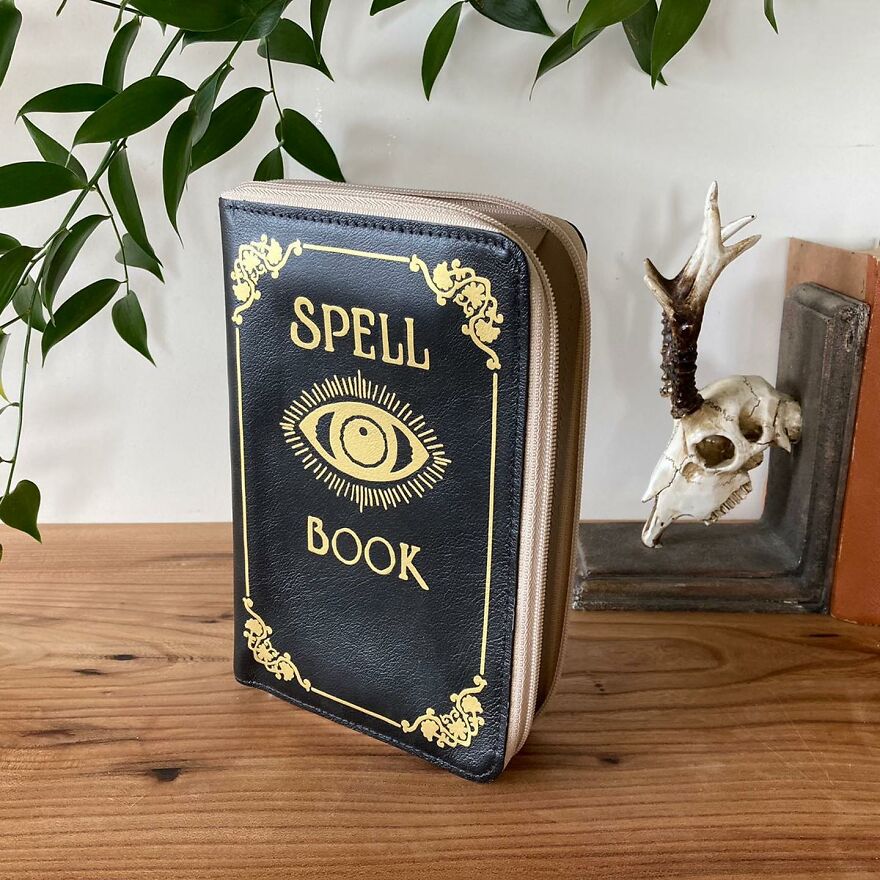 We would forever love the person who gifts us this awesome bag. So, people, if you're reading this, hurry and get this now. We would gladly write a positive article about you in exchange, and we promise, you'd love it!
When London has you enthralled
This is perfect for anyone who's traveled to London and just can't forget the English city. London welcomes approximately 30 million visitors every year, most of whom never want to leave. They may say goodbye to the city at some point, but they can always bring a piece of it with them.
The iconic red telephone booth has become a symbol of the city as much as Big Ben and Tower Bridge. Even when people no longer call others using public telephones, no one can get rid of these iconic phone booths, and we're thankful for that.
We love the detail on this one
Judging from this list, it seems many people love the many varieties of cacti because we guarantee you that this isn't going to be the last cactus bag you will see. Anyway, we have to take our hats off to this bag's designer, because, look at the details on this one.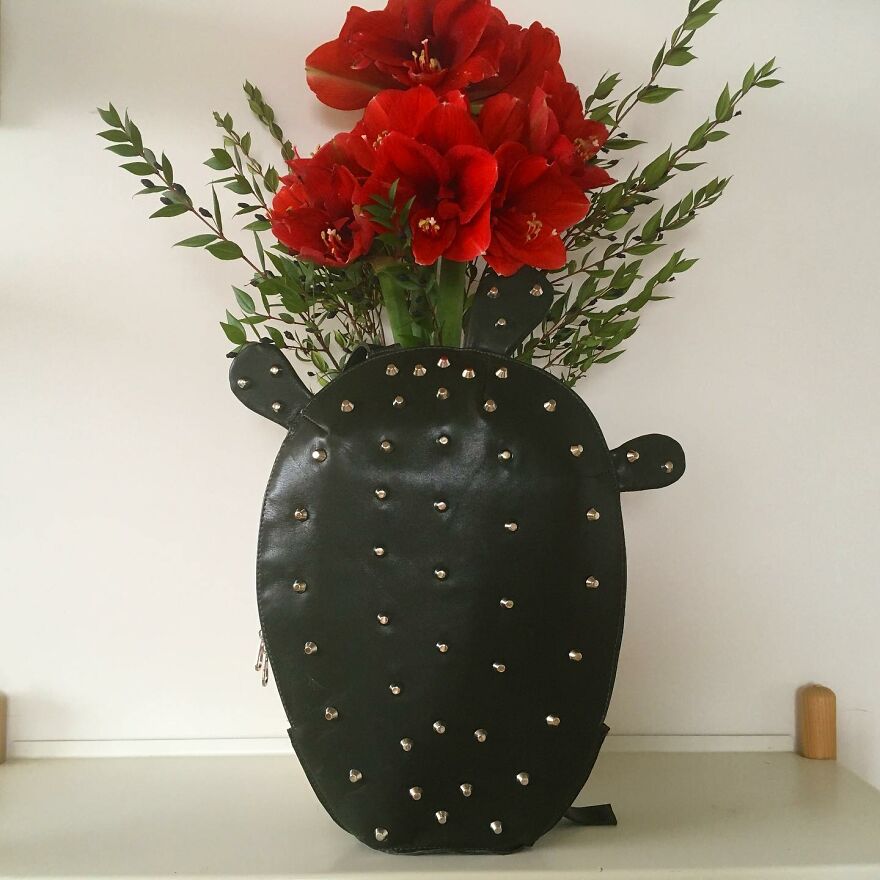 While the flowers appear to just be for display, the studded "thorns" are fantastic! We'll proudly take this bag with us when we're shopping or meeting friends for a late lunch. Move over, Louis Vuitton and Coach, another bag is taking over the city.
Happy camping!
Campers and people who love camper vans everywhere rejoice because there is now a bag that suits your interests. And they look so cute you'd want to take them wherever you go, regardless if you're out in the wilderness or braving the urban jungle.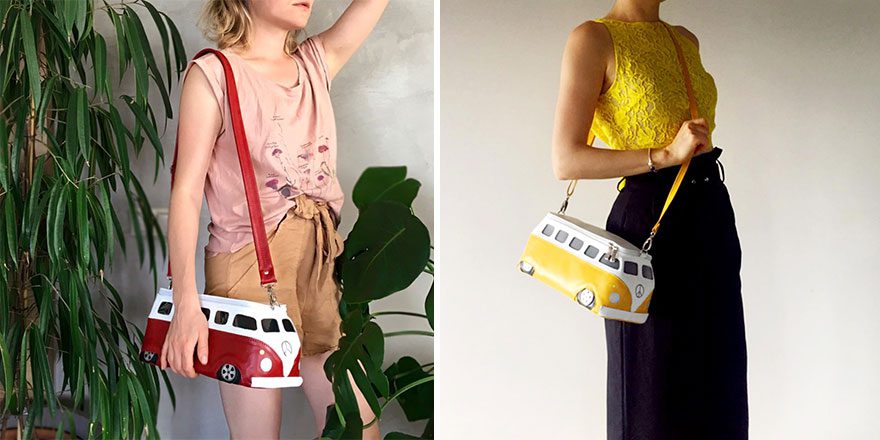 We're not big fans of traveling by van, but just to get our hands on this one, we're willing to pretend that we are. Don't you just love them? Because we certainly do. You could go twinning with your little one, too.
When you can't go to Paris
This bag is reminiscent of the more expensive bag that Sarah Jessica Parker has carried in the Sex and the City series, as well as its sequel, And Just Like That. We may not be able to afford that bag, but we'll have something that looks just like it.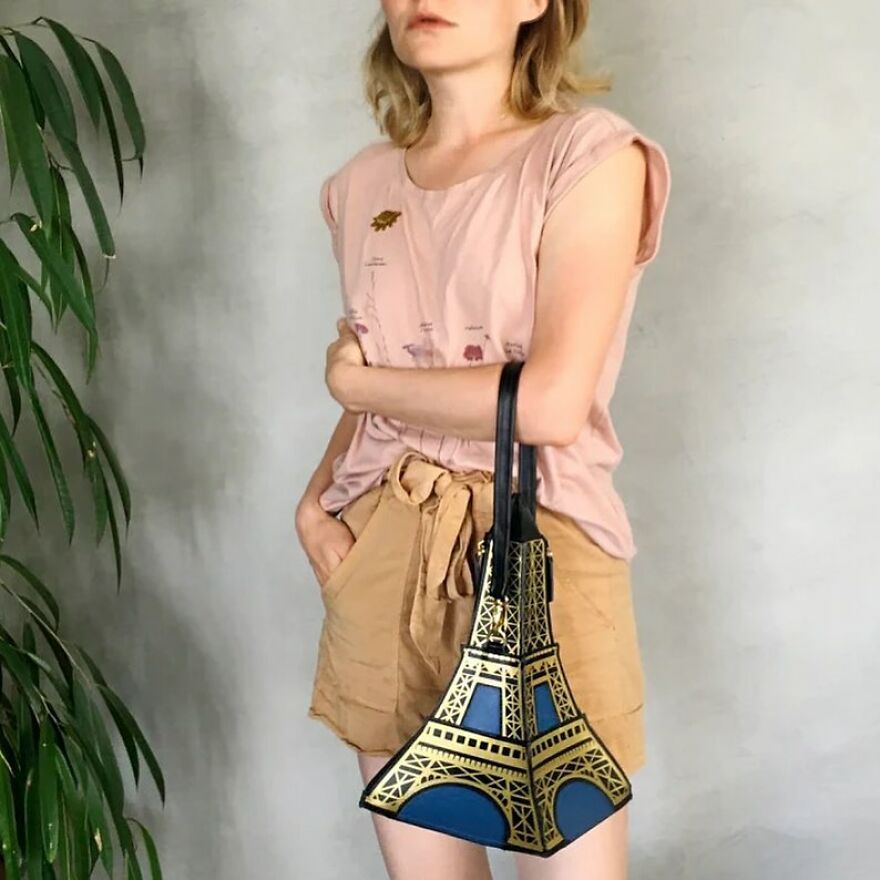 This bag won't burn a hole in your pocket, and you won't need to sell one of your kidneys to afford it. Take this with you when you go downtown and strut with your high heels and your stylish clothes and pretend you're Sarah Jessica Parker for just a moment.
For fashion emergencies
If you work in the medical field, especially as a medical emergency staff, you might want to get your hands on this unique bag. It tells people exactly what you for a living, which can be a good or a bad thing, depending on how you look at things.
Although the text is in Cyrillic letters, the shape and colors are universal, so anyone around the world can understand what the bag represents. The artist, rukrustudio, is based in Russia, but you can order her stuff no matter where you live.
For frustrated Victoria's Angels
We know quite a lot of people who would want to get their hands on this. After all, countless women dreamt of being Victoria's Angels strutting on the runway with their skimpy lingerie and swimwear, but their dreams remained just dreams.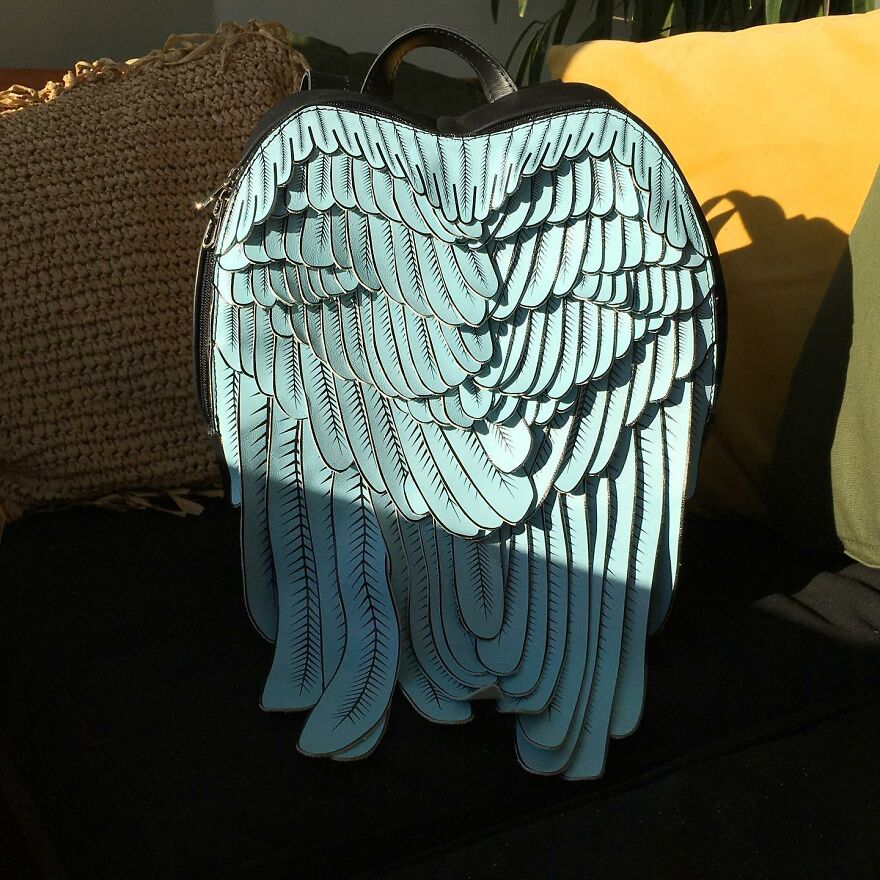 Here is your chance to become an angel in some other way, by donning a backpack instead of sexy lingerie. We bet you a lot of people are going to stop you and compliment you on your choice of bag.
For when you're having a not so good day
Bags are no longer boring and as conventional as they were decades ago. Nowadays, the louder and more attention-catching your bag is, the better. You can even use your purse today to tell people exactly how you're feeling without saying a word.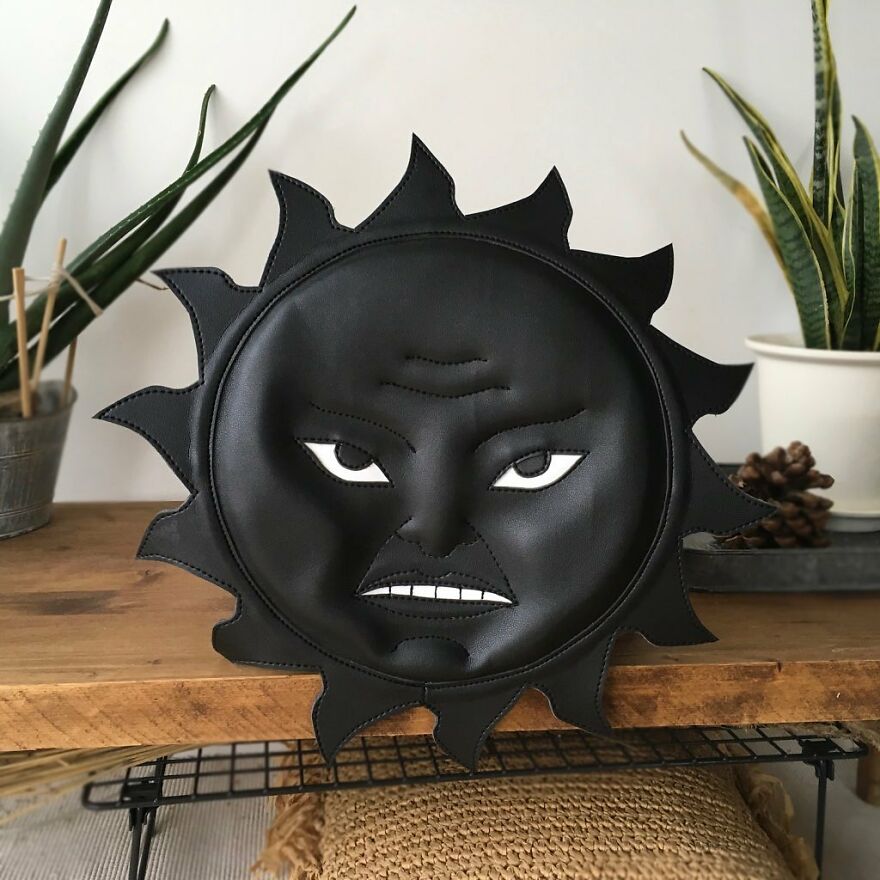 This bag is an excellent demonstration of that. This sun bag is black instead of the normal yellow or orange and has a gloomy expression. This is exactly what you need to grab and take to work when you don't want your colleagues to bother you.
Let out the musician in you
Many people play musical instruments, and the world is a better place because of them. If you are one of those talented indivudals and would love to let everyone know just how much you are into music, you might want to get your hands on this.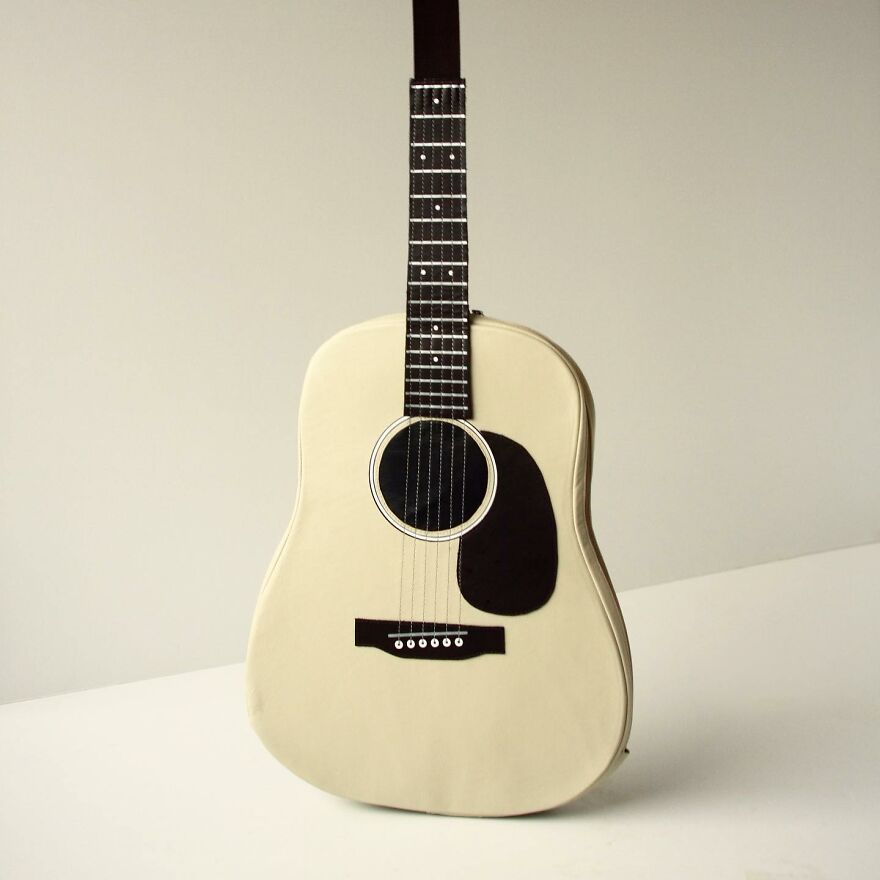 This guitar big might just even fit a real guitar! How cool is that? If we just looked at the picture and didn't know this was a bag, we'd probably think this was the real thing! The designers did well on this number.
For the green thumbs
A lot of people turned to gardening during the pandemic. Some bought a few pots for their homes, while others have virtually turned their households into a jungle, much to the chagrin of their spouses. If your spouse has told you to stop buying plants…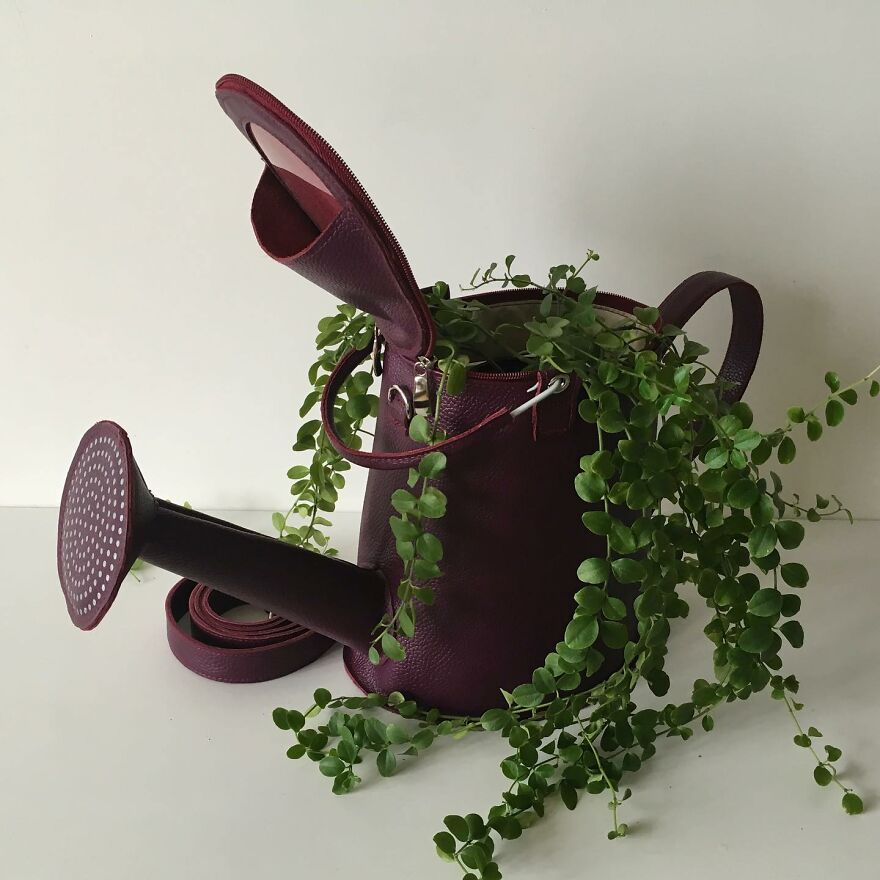 You should purchase this bag instead, and we guarantee you that your spouse won't complain. Cleverly designed as a watering can, you can take your green vibe wherever you go. But we don't recommend that you use it for actual greenery.
Tea, anyone?
On any given day, over 159 million people in the United States alone drink tea. In 2019, Americans consumed more than 84 billion servings of tea. That's more than 3.8 billion gallons! Tea has a lot of benefits; no wonder people love drinking it.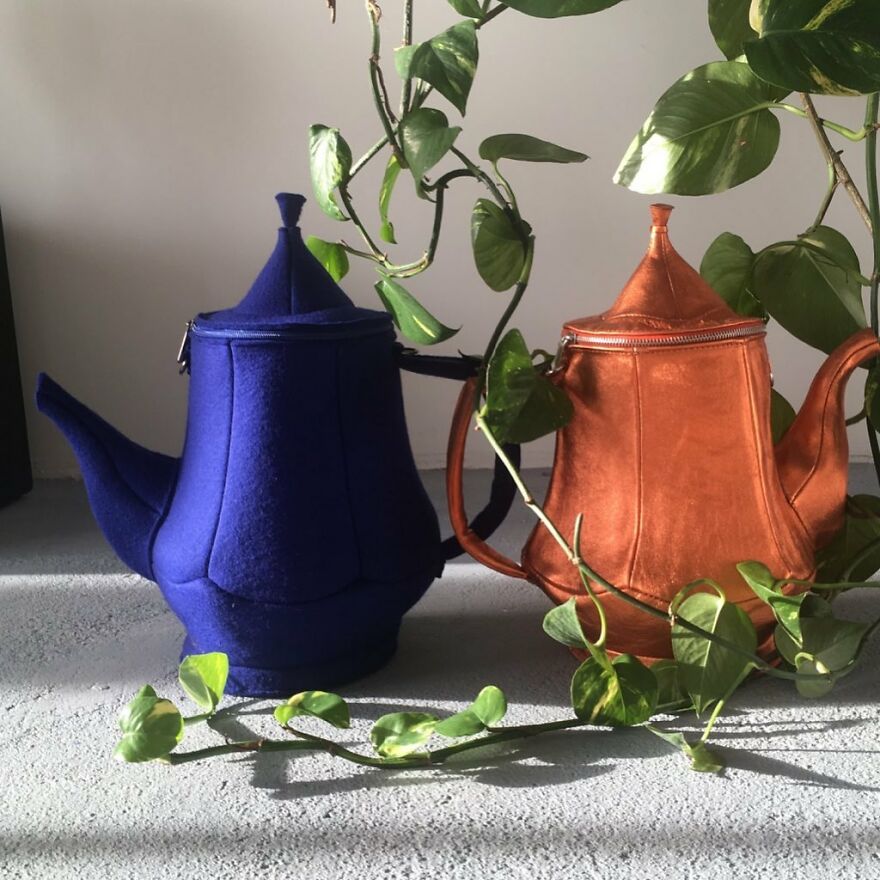 These tea bags — no, we don't mind the kind that you dip in your cup but the kind you wear on your shoulder — make a great gift to anyone who's a fan of tea. Don't you think so? We have a few people who would love to get this as a gift.
R2D2
People all over the world are afraid of being made redundant and are scared that the day will come when robots will be taking over their jobs. We are not okay with this kind of invasion because we want humans to have jobs.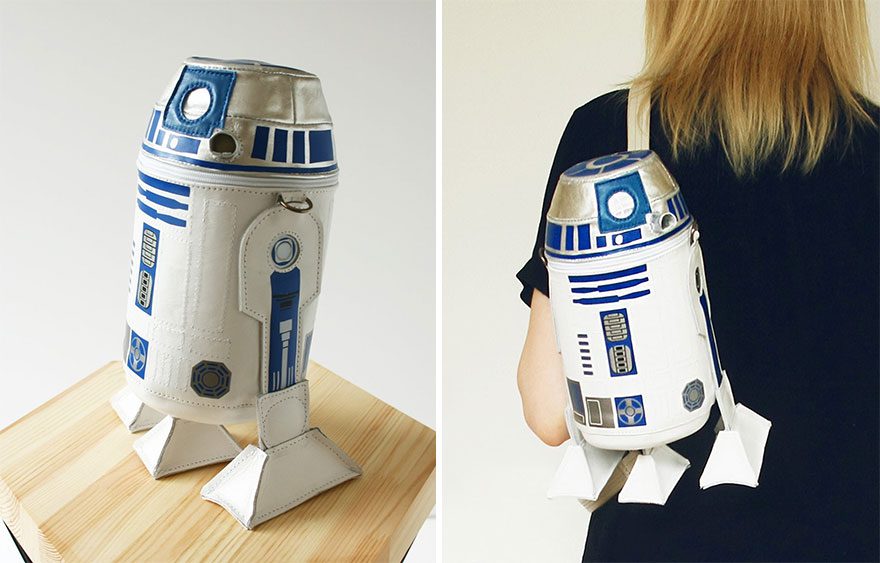 But the kind of robot invasion that we can agree with is the type that happens in the closet, particularly with the bags. We want this R2D2, and we want it ASAP. We are pretty sure it would look stellar in our closet.
For the punk rocker
This bag clearly belongs to a rocker. Punk or otherwise, bass or electric guitar, this is surely a favorite for rockers everywhere. Imagine showing up to a concert sporting this purse. Can you imagine U2's The Edge or maybe Aerosmith's Joe Perry with this bag?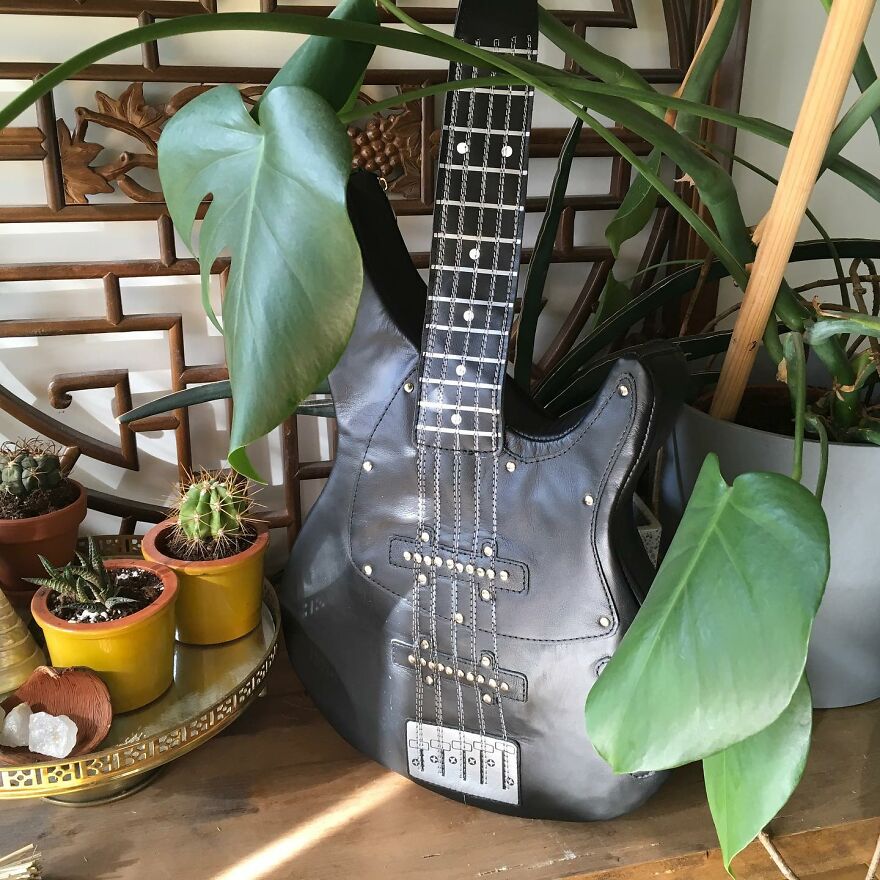 Neither can we because it's not really their style. But in all seriousness, this is something you can carry regardless if you like music or not. As long as you have that funky style and are not afraid to try something new, you can pull this off.
Doe a deer
The moment we saw this bag, there was only one song playing in our head, and it was "Do-Re-Mi" from The Sound of Music. It's only appropriate that a bag this nice gets a song sung by none other than the fabulous Julie Andrews herself.
Don't you agree with us? This is one adoerable bag. Ok, ok we'll stop with the jokes now. This may not be Bambi or Hopper, but this bag deserves superstar status among other purses. If only our home could fit a thousand bags!
Another one for the plant lovers out there
If you didn't like the previous watering can included on this list, here is another option for you. It's similar in design, but it's brighter to really stand out as a unique bag. You may not be a gardener, but who cares?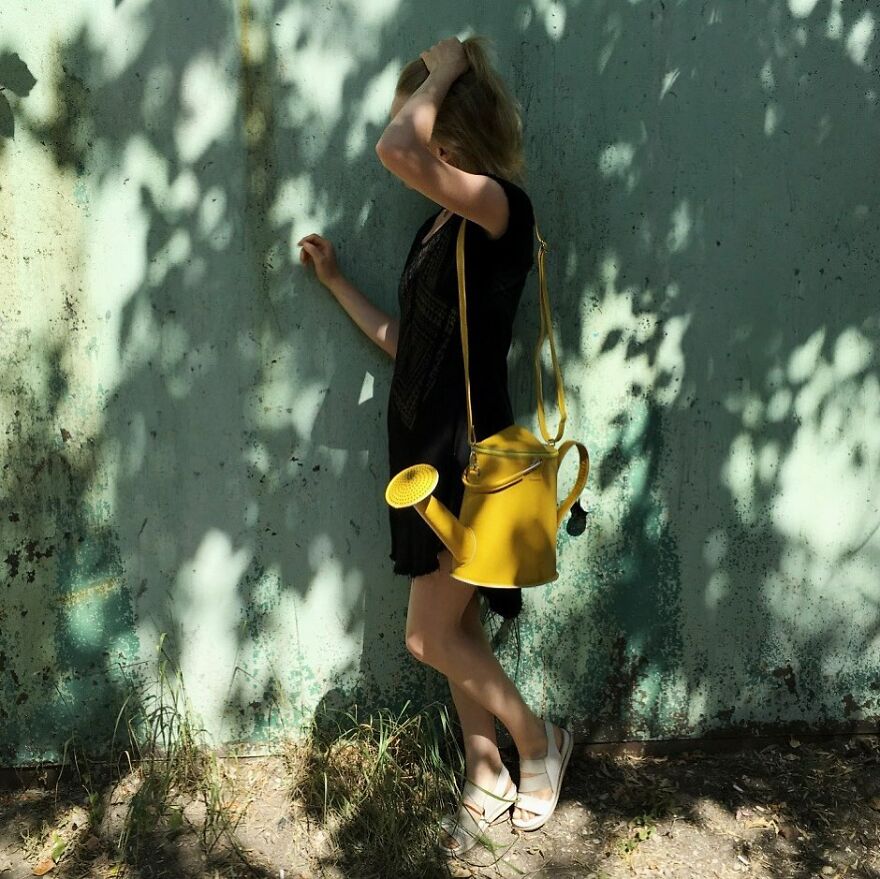 It won't even matter if you don't like plants to begin with; it just looks nice. If you still have a bit of room to spare in your closet for one bag, you should get this. People are going to stop you on the streets are compliment your bag.
We have something for the Potterheads too
Potterheads make up a good percentage of the population, so did you think we were just going to ignore them? We can't do that to Harry Potter fans unless you want to be given a good Expeliarmus! We also have something for Potterheads.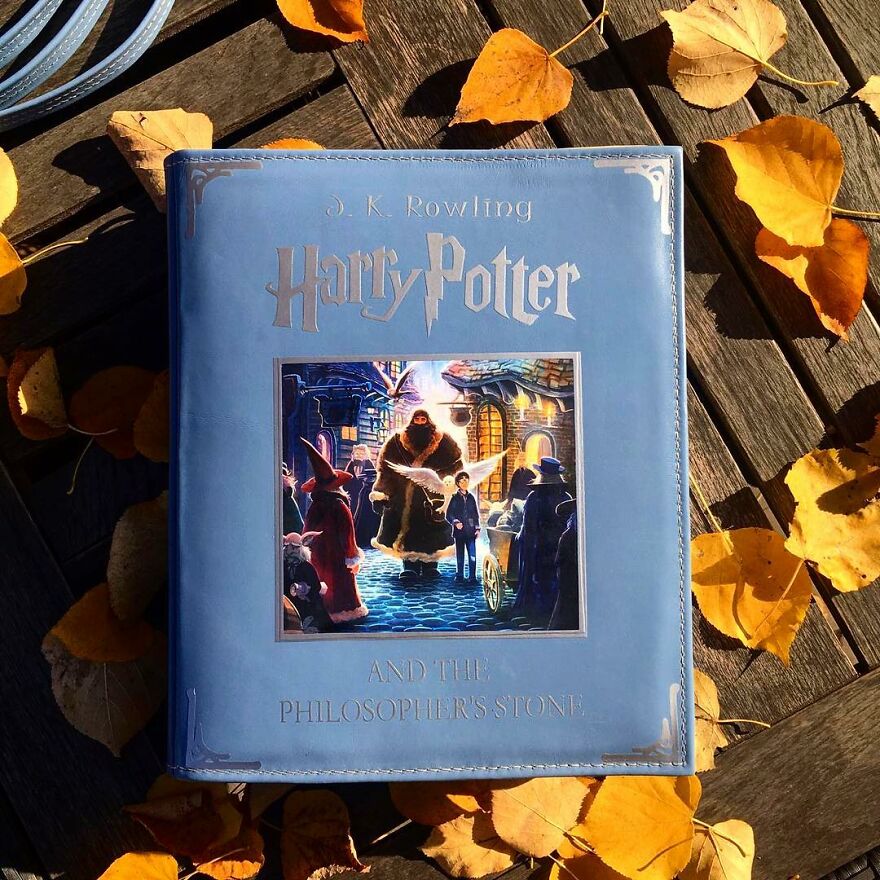 This is the Philosopher's Stone book but we bet you, you can also get this in the other titles of the bestselling series. We especially like Hagrid taking center on the cover of the book, errr bag. Now, this is something any wizard will appreciate.
Oh, our Steampunk heart!
This blimp is reminiscent of the Steampunk craze. We know many people who love the science fiction subgenre that incorporates aesthetics and retro-futuristic technology inspired by the steam-powered machinery of the 19th century. Although it doesn't have the typical bronze and copper colors, it's a steampunk masterpiece.
You could also accessorize yourself with your Steampunk watch aside from this blimp bag, and we're sure you're going to be a big hit. After all, it's not every day you come across a fellow on the street with a blimp bag.
An Instagram-worthy bag
Can't seem to get off Instagram when searching for inspiration? Do you find yourself wanting to take IG-worthy photos all the time? Don't worry; you're not alone. A lot of people are addicted to Insta and waste hours scrolling through.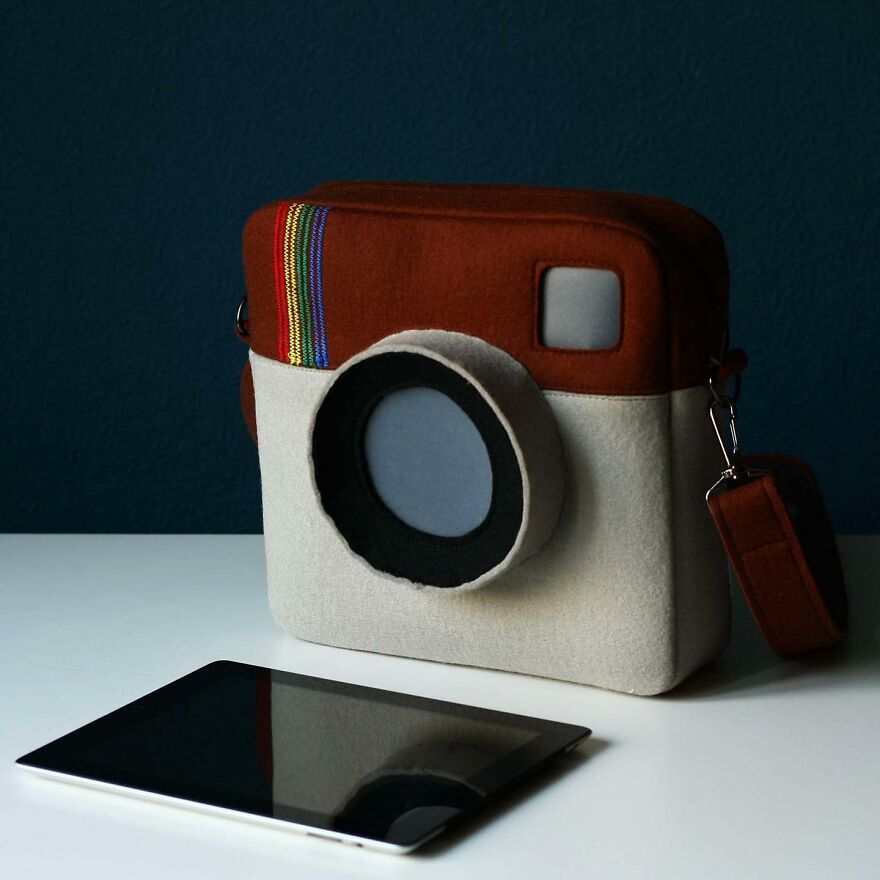 If you're on the road to becoming an Instagram influencer, carry this bag to remind yourself of the things you still need to do. Patterned after the classic Instagram icon, this is going to be a welcome addition to any closet.
Another bag for Potterheads everywhere
In another nod to the Potterheads of planet Earth, we have this bag showcasing the different houses of the wizarding school. There's House Gryffindor, House Ravenclaw, House Slytherin, and House Hufflepuff. But it doesn't matter which house you belong to; you'll love this bag.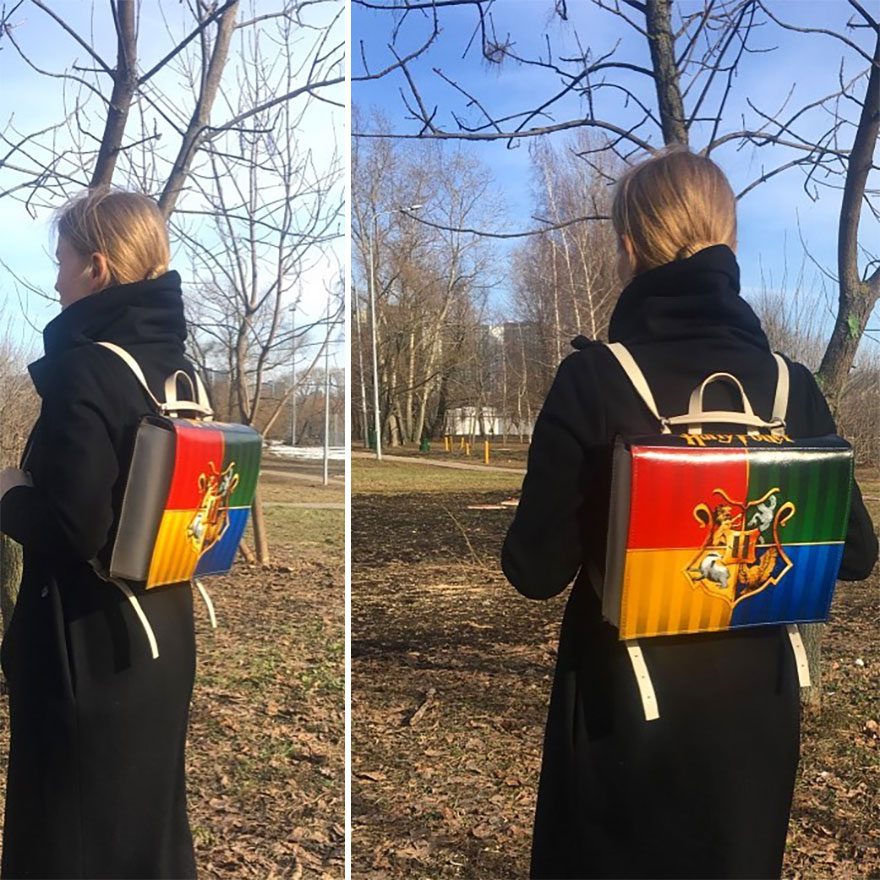 We'll especially be proud to wear this to work, school, or to a casual dinner and drinks with friends. This is a good way of telling the world you are a Harry Potter fan without having to say so. Go, get your hands on it.
Time to go on an adventure
If you were a fan of Adventure Time, this is the bag to get them. Also known as Simon Petrikov, the Ice King was a major character and the secondary antagonist of Adventure Time. But, antagonist or not, he looks great as a purse!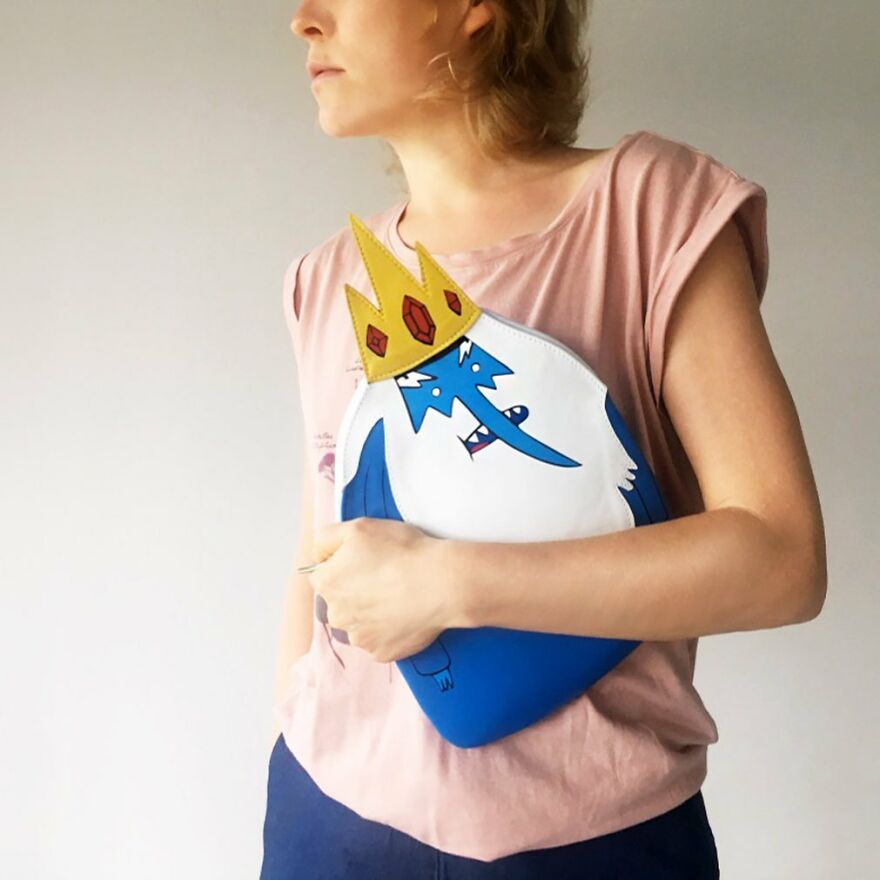 The supposedly evil wizard was capable of not only creating but also manipulating snow and ice. He lives in the company of penguins and has named himself the king of the Ice Kingdom. Looks like it's time to go on an adventure with this one.
Let's continue the adventure
Another popular Adventure Time character that you see in the photo recreated as a bag is Tree Trunks! If you haven't met him, the yellow-green pygmy elephant speaks with a gentle Southern drawl and maintains an apple orchard outside the Candy Kingdom.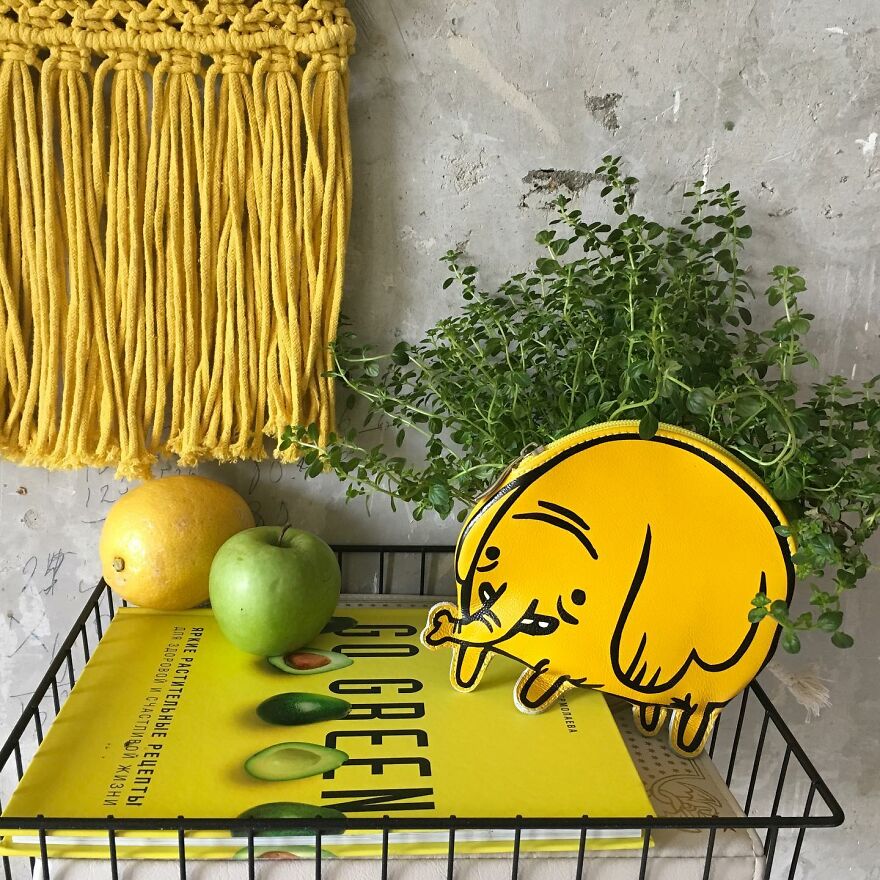 Now, if only elephants were this cute and small and all had apple orchards. But back to the bag, it's not as big as we would like it to be, but it would still make a good accessory. You can at least fit your wallet and phone inside.
For when you want to box but can't
At first glance, we couldn't tell what kind of bag this was, but after a closer look we finally realized that it's a boxing glove. For days when you feel like throwing a punch or hitting an annoying person, you can reach for this bag.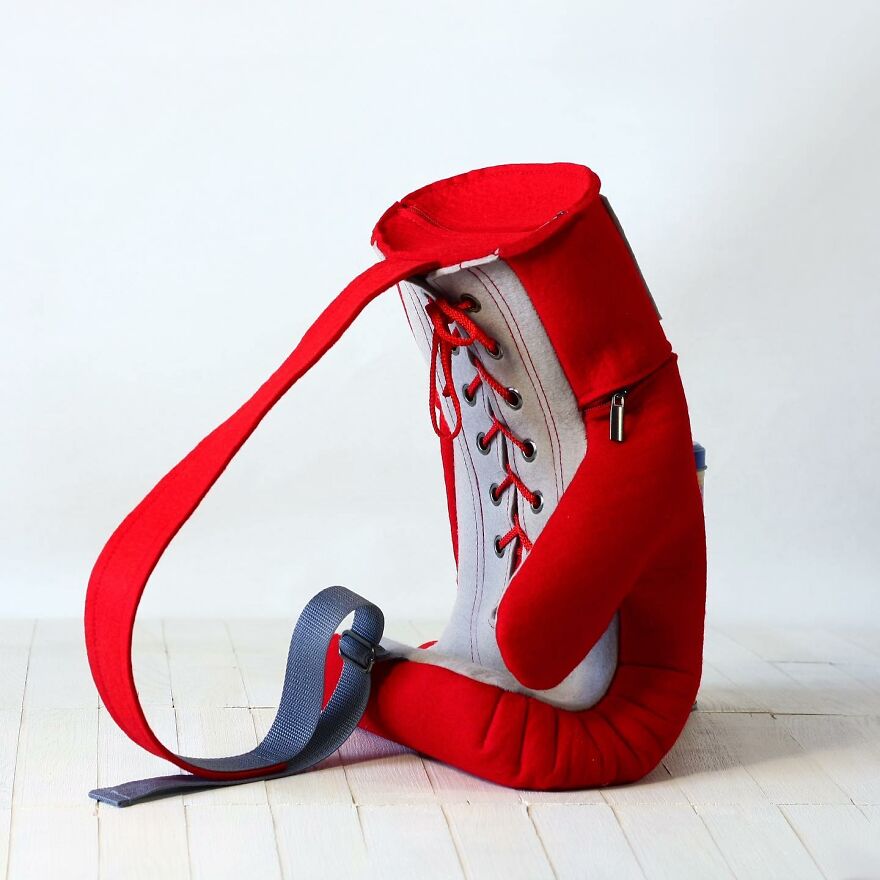 Kidding! But we love the design of this bag. We have seen plenty of unusual bags, but we especially love this one and not because we love boxing. Maybe we can take it with us when we go to the gym. Would it be big enough for shoes and workout clothes?
Here we go with the thorny things again
As if we haven't had enough of thorny things, we have another one for you. This may not be as detailed as the two other cactus bags that came before it, but we can't deny that it has appeal. It looks really good!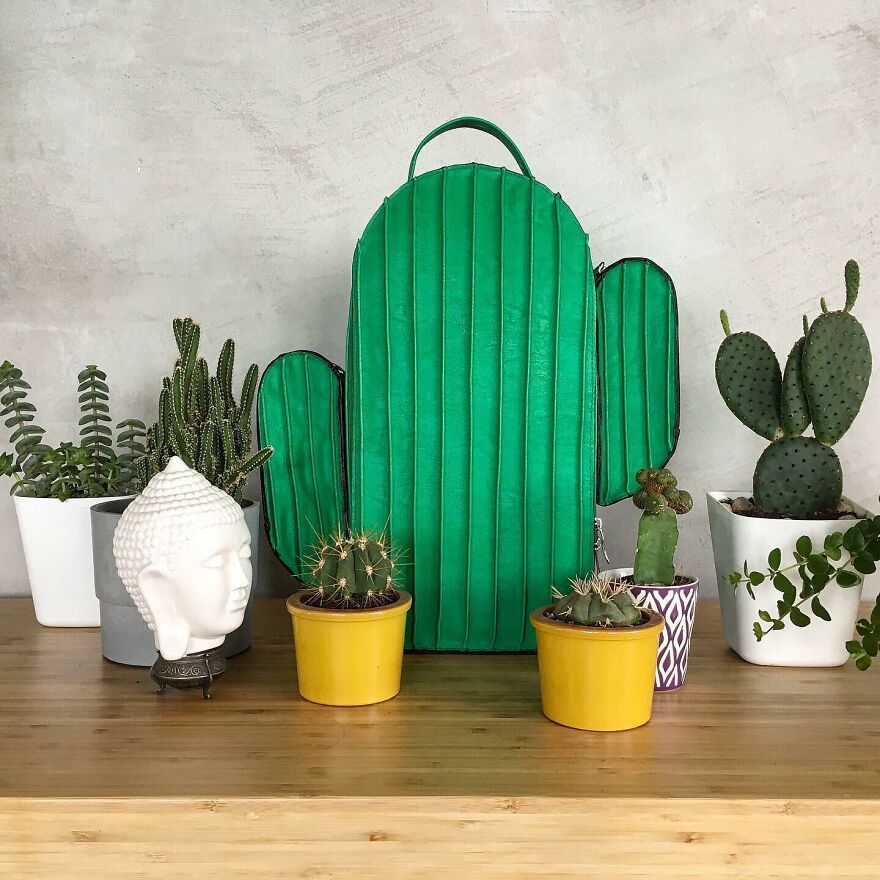 If you have too many cactus bags, this will always make an excellent decorative piece for your home, and if you're searching for inspiration, you need not look further than the photo above. It's right at home with the real cacti.
Let's fly away
If you fancy yourself a flying creature or if you believe you were in your previous life, we have the bag just for you. We are not sure if these are fairy wings or dragonfly wings but, in the end, who really cares, right?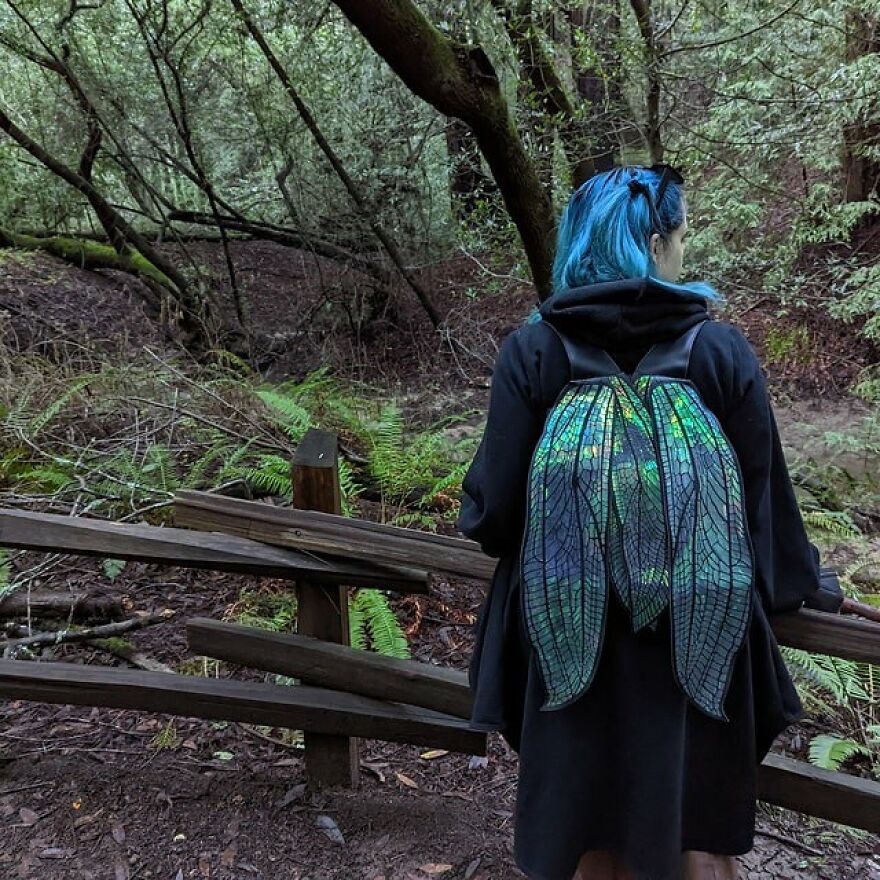 All we can see are the wings and the idea of flying. You will love this bag so much that you might not take this off even when you're at home or in the office. Who cares what other people say when you have your wings on?
Something for the horror fans too
We're not sure if this is an imagining of the sinister Cthulhu, the fictional cosmic entity featured by writer H.P. Lovecraft or just an innocent sea creature that found its way on the tables of bag designers and the shoulders of customers.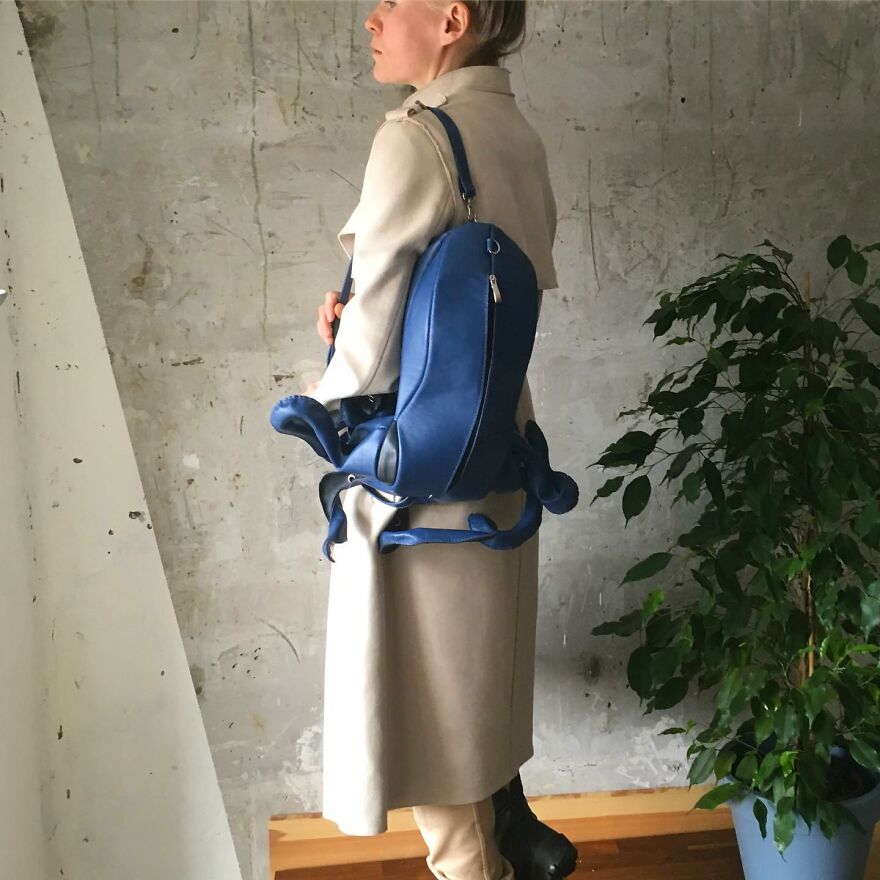 We are certain about one thing, though; it looks good on that lady's shoulders. Perhaps, it would also look good on yours. This is definitely a bag design that's stunning and unique, and you won't find many wreathing this too.
What's up doc?
Now, this is a bag that even the fickle Bugs Bunny will approve of. You might soon be drinking carrot juice with this or just binging on Looney Tunes show. It's orange, it's long and it has plenty of room for all the essentials.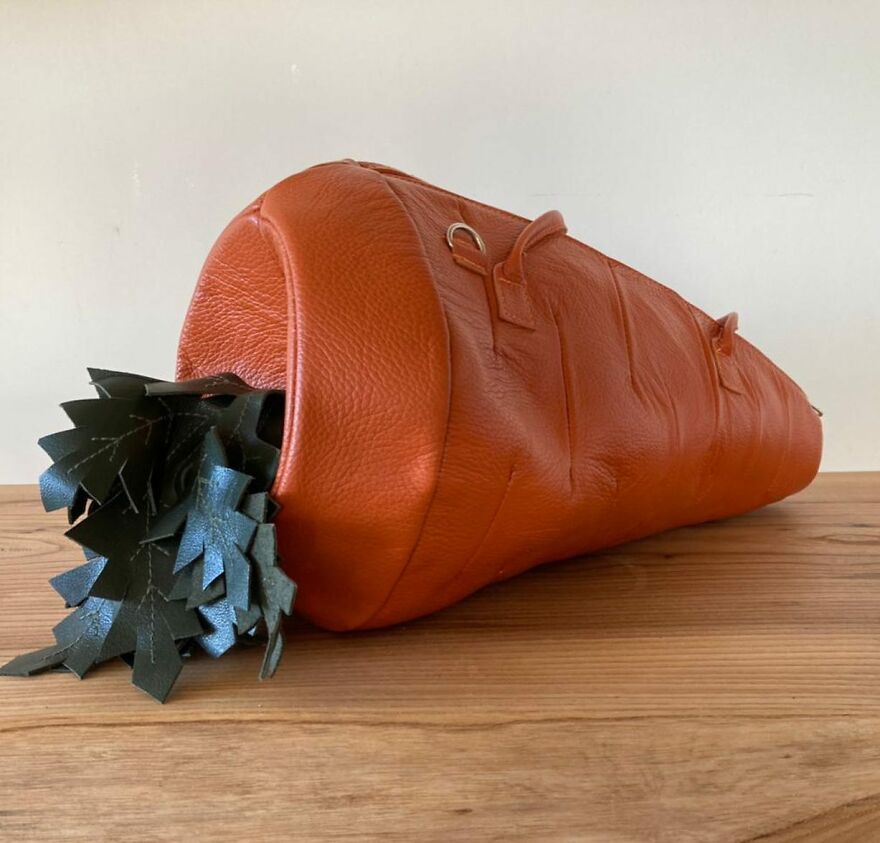 We think it's a suitable bag to take with you when going to the supermarket. It would make the perfect reusable bag for some real carrots, don't you think? It's an inspiring bag if you're trying to eat more veggies.
Psychedelic
Starting from the 1960s to the 1970s, the psychedelic era was defined by proliferation of LSD and its influence on music and art. Think of Mike Myers before he was cryogenically frozen. This bag is an excellent reminder of that time period.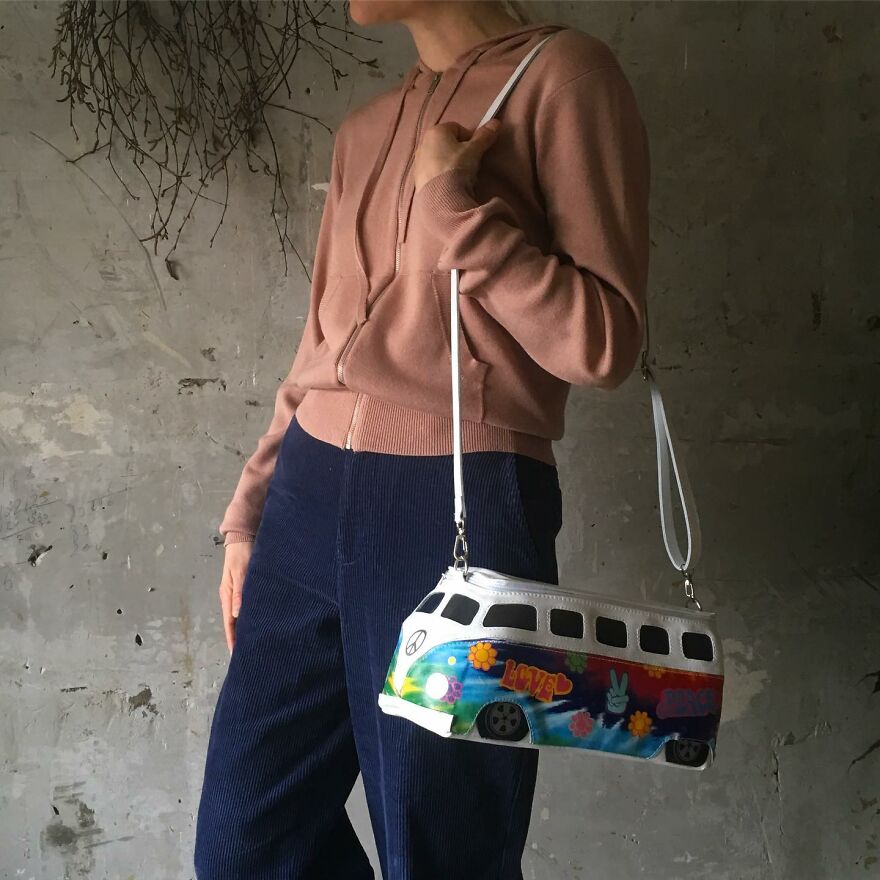 The colors, as well as the love and peace signs are iconic reminders of the psychedelic era. You might not have been born yet during that era but if you it and everything it represents; you should definitely get this bag.
The yellow submarine
"We all live in a yellow submarine," according to the song. Now that might or might not be true, but we are more concerned about the out-of-this-world design of this bag. We know we said some of the bags on this list are our favorites.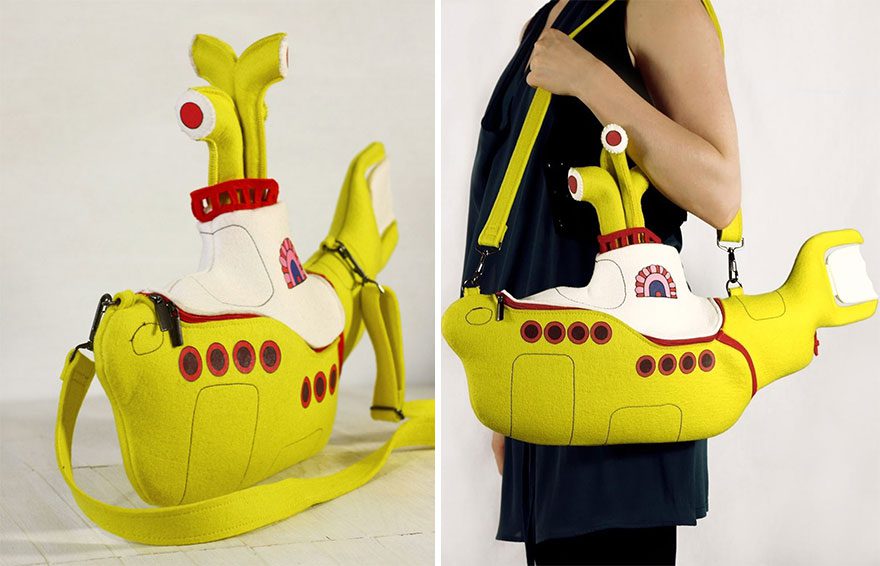 But we must absolutely add this one to the favorites list because how can you resist a submarine bag with four periscopes to boot? We like that it's quite large too, easy for us to stash in plenty of things inside.
For lovers of The Master and Margarita
The Master and Margarita is a novel written by Russian writer Mikhail Bulgakov and one of its most popular character is Kot Begemot of Behemoth, a huge demonic black cat that speaks and walks on two legs. Why do we bring this up, you ask?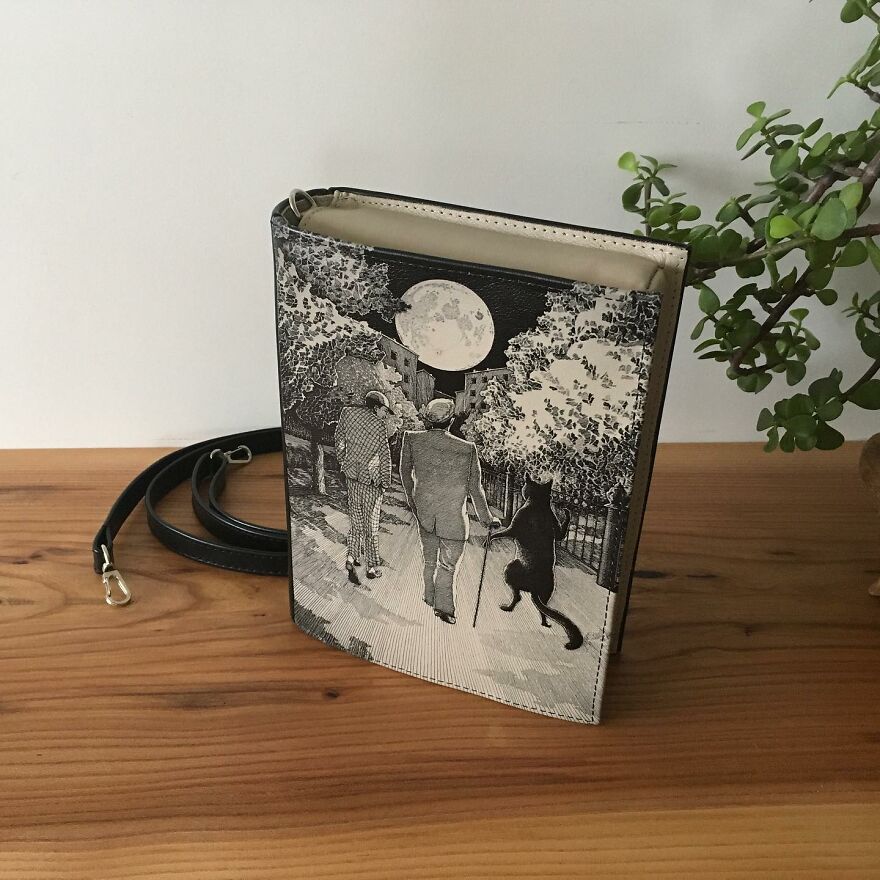 We don't want to scare you or anything, so we will just leave it to you to research more about the novel and the character, but this bag looks like it belongs to the cover of the book. You can see the cat on the right side, although it isn't as huge as it should be.
Another Adventure Time character
This list of unusual bags introduced us to several characters that we haven't even heard of. We must be getting old that we're losing touch with what's popular today. Anyway, this is another new character that we got to know.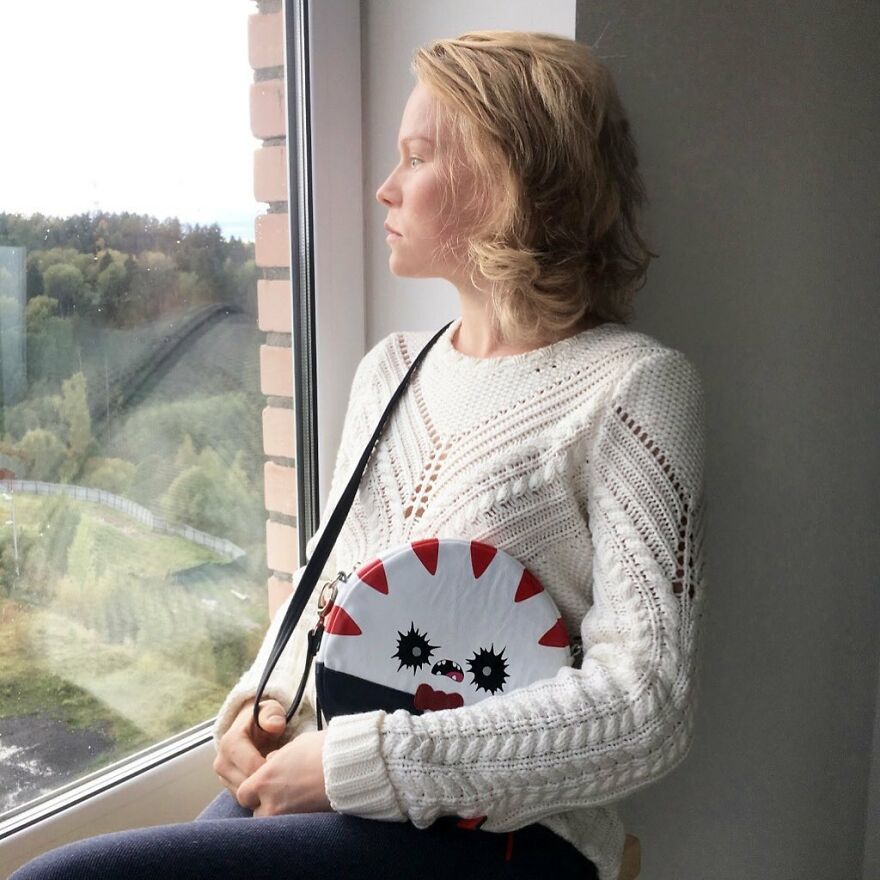 This is Demonic Peppermint Butler, also called Peps or Pep, another recurring character on Adventure Time. An inhabitant of Candy Kingdom, he is a master occultist and a loyal butler to Princess Bubblegum. Man, we have a lot of catching up to do!
Not so demonic bag
If the previous bag was the demonic peppermint butler, this is the peppermint butler before he became demonic. Look at him seated on the table, all innocent, cute, happy, and good. We like this one better, if we're being honest.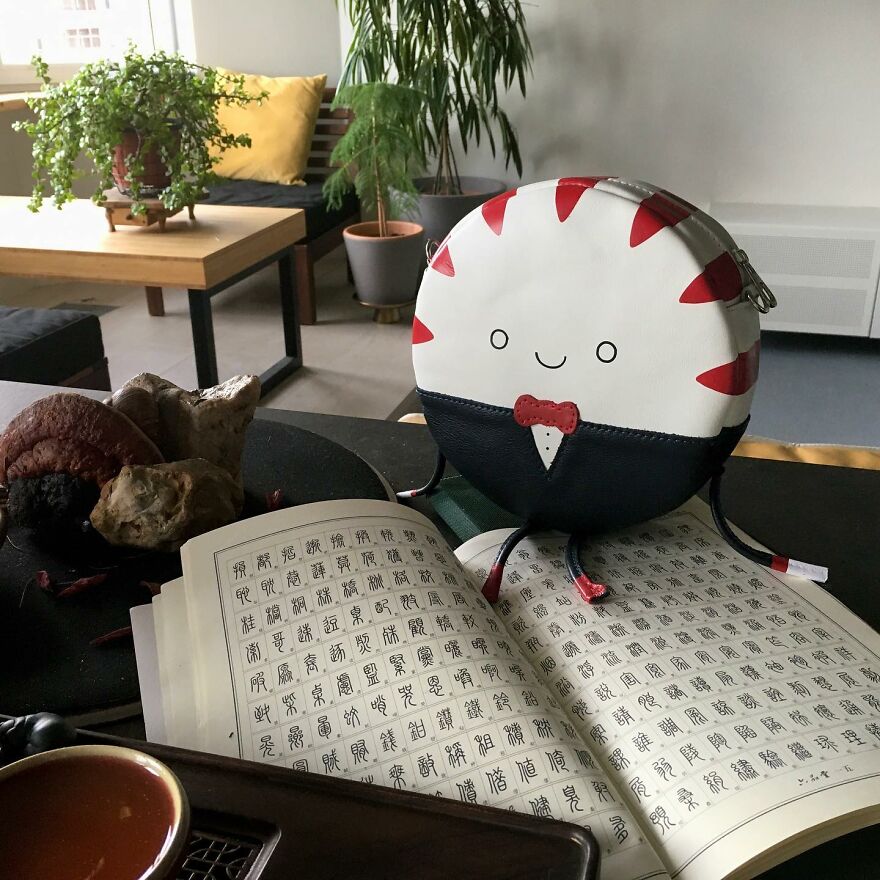 Apparently, this peppermint butler bag is the perfect study buddy. Having a cute bag by our side, we'd feel motivated to keep up our studies or learn a new language. As krukrustudio mentioned in their post, Peppermint Butler is the perfect tea party attendee.
This one is for bookworms anywhere
This book may not be your favorite and may not even be on your radar; nevertheless, if you're an avid reader and someone who has a large collection of books, you will appreciate this bag. After all, what better way to show your love of books!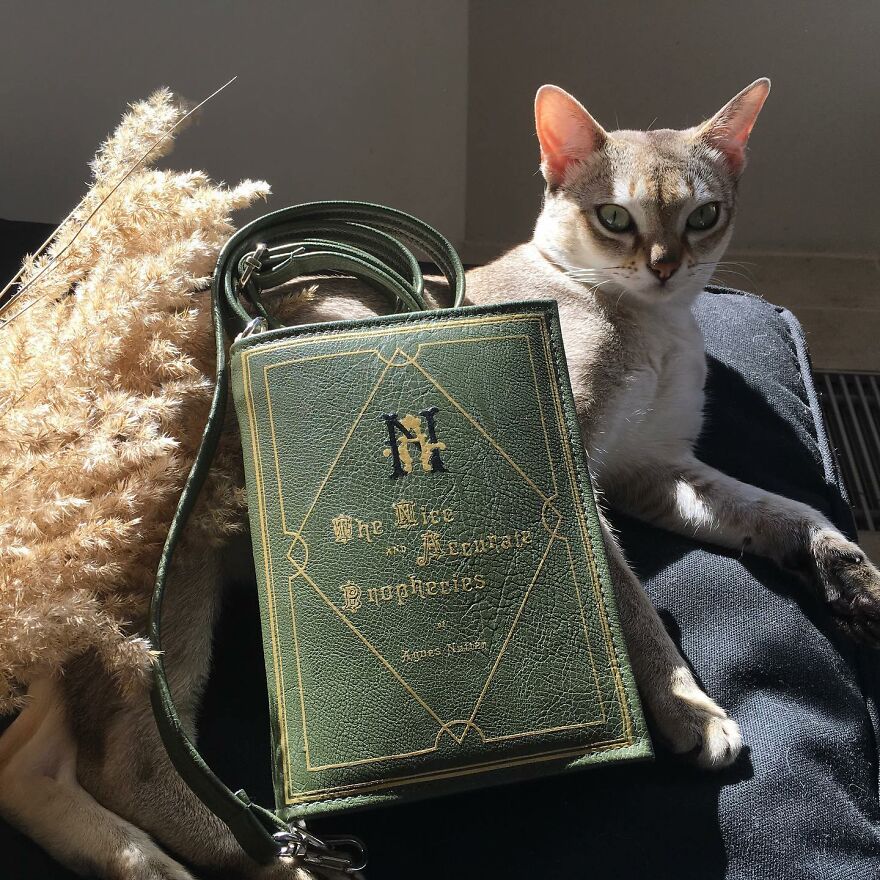 We love books, and we mean the type which pages we can turn and smell. We know folks are going digital nowadays, but nothing beats the feeling of a page between your fingers. We might even put our favorite book in this book bag.
We hear music in the background with this bag
This cute bag might not be able to fit a real piano, but we think it has the perfect size for a laptop, perhaps a Macbook Air. Don't you think so? We bet it would also make an excellent and stylish document bag.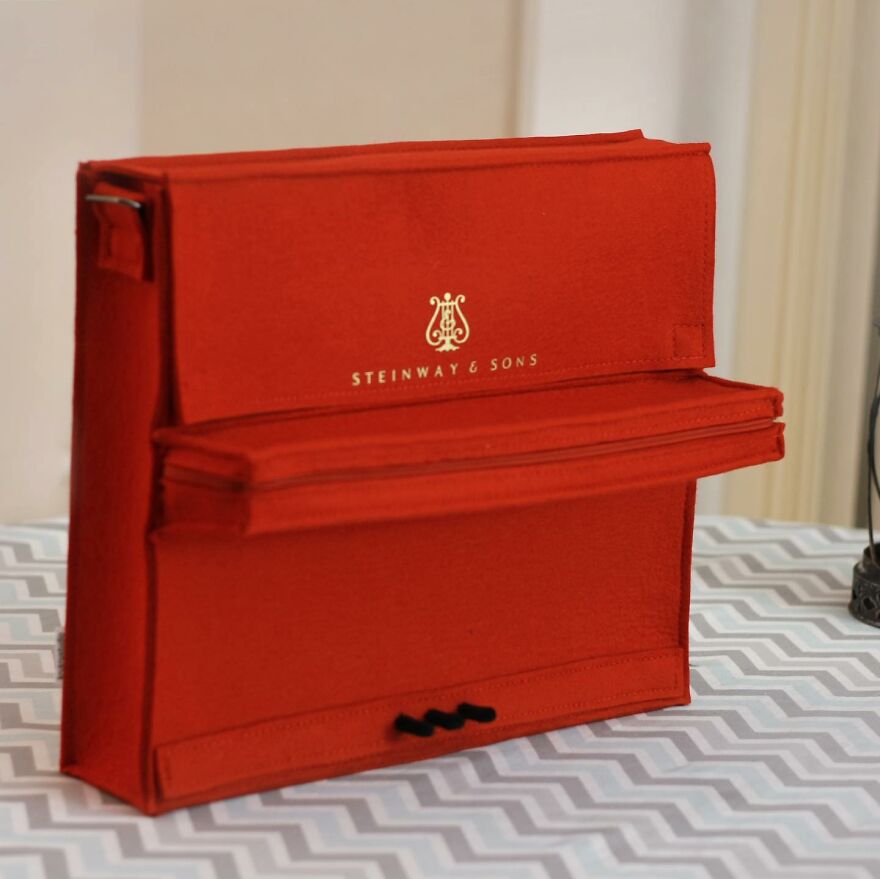 We're not creative or artsy, so we'd like to thank the people who are because without them we won't be able to get our hands on bags as nice as this and we all know we have had too much of boring bags recently.
Another view of the cactus bag
This is another angle of that cactus bag we included on this list. It looks so nice that we think it deserves two entries here. Repeat or not, you can't deny the fact that it is a very nice backpack which would be the envy of all your friends.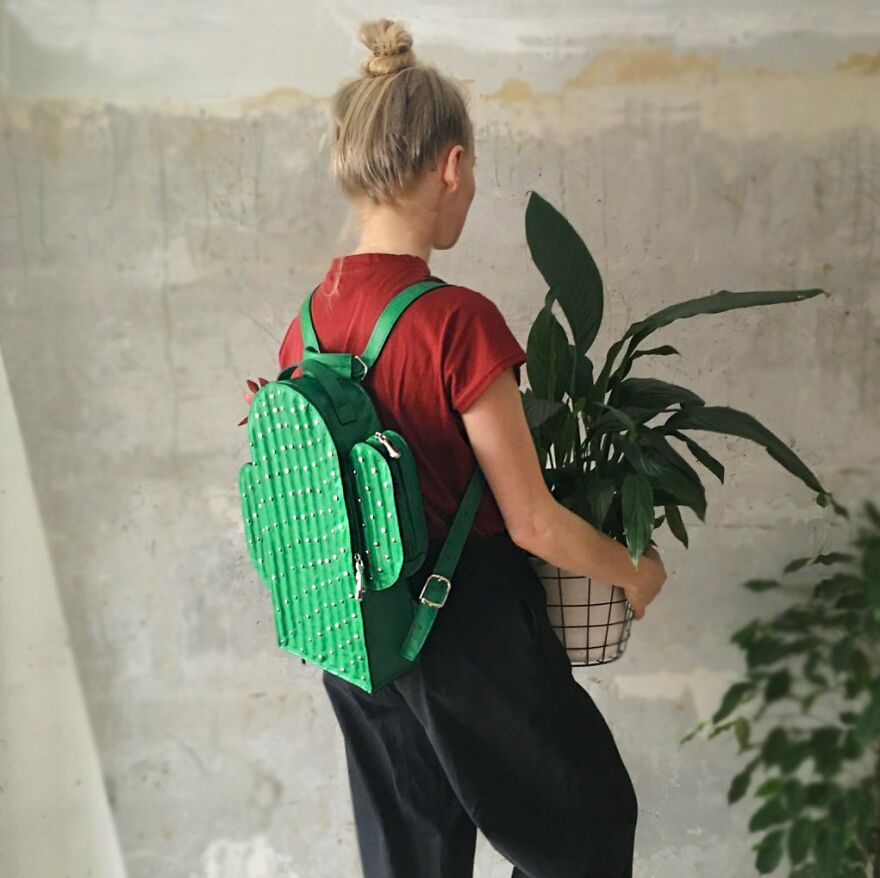 We love the fact that the model is carrying a plant in the photo, although it is not a cactus. You may not have grown a single plant in your life but if you have the bravado to wear this round, kudos to you.
The Aristocat
This may or may not be Behemoth, but feline lovers everywhere will give this bag a thumbs-up. We are not cat experts, so we're not sure what breed this is, but it's one of those fluffy cats with thick coats that require owners to vacuum their house regularly.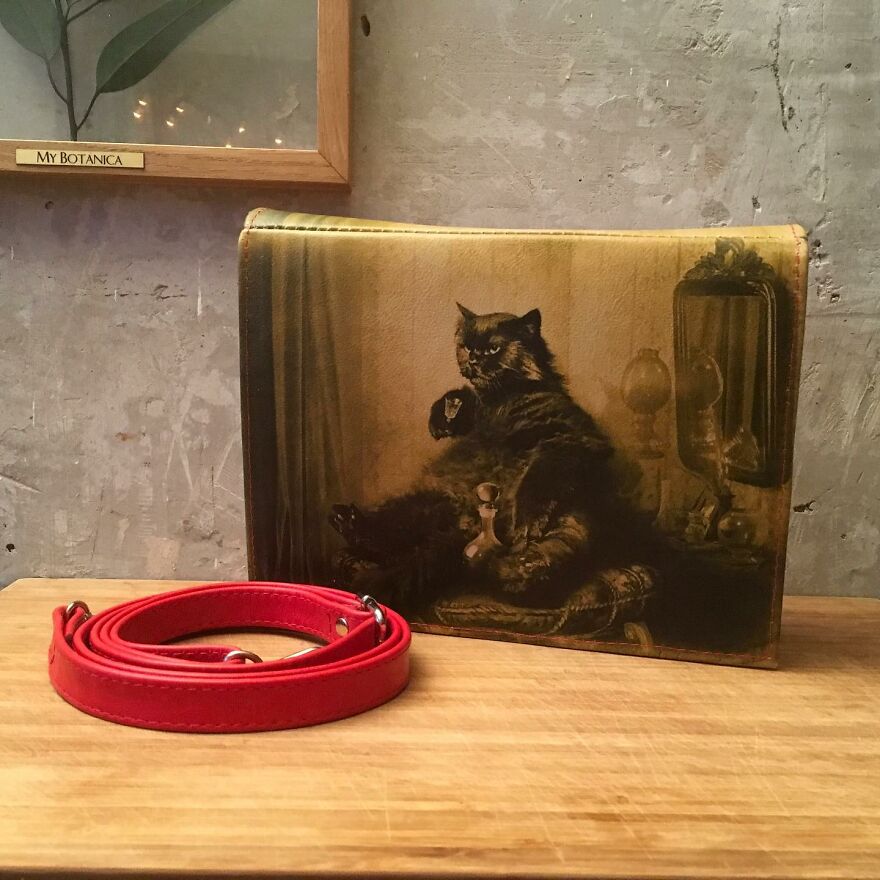 If you want a cat but are not that committed yet and hate vacuuming or cleaning up after a pet, perhaps you should get this bag instead. Not only does it make a great décor, you can put things in it and best of all, it doesn't shed.
Play some sweet music
Did you know that the oldest acoustic guitar is more than 3500 years old? It was discovered in Egypt, in Queen Hatshepsut's court, and it was made of cedar and had three strings and a plectrum. This bag may not have the same value as that guitar, but we think it's a superb representation of the famed musical instrument.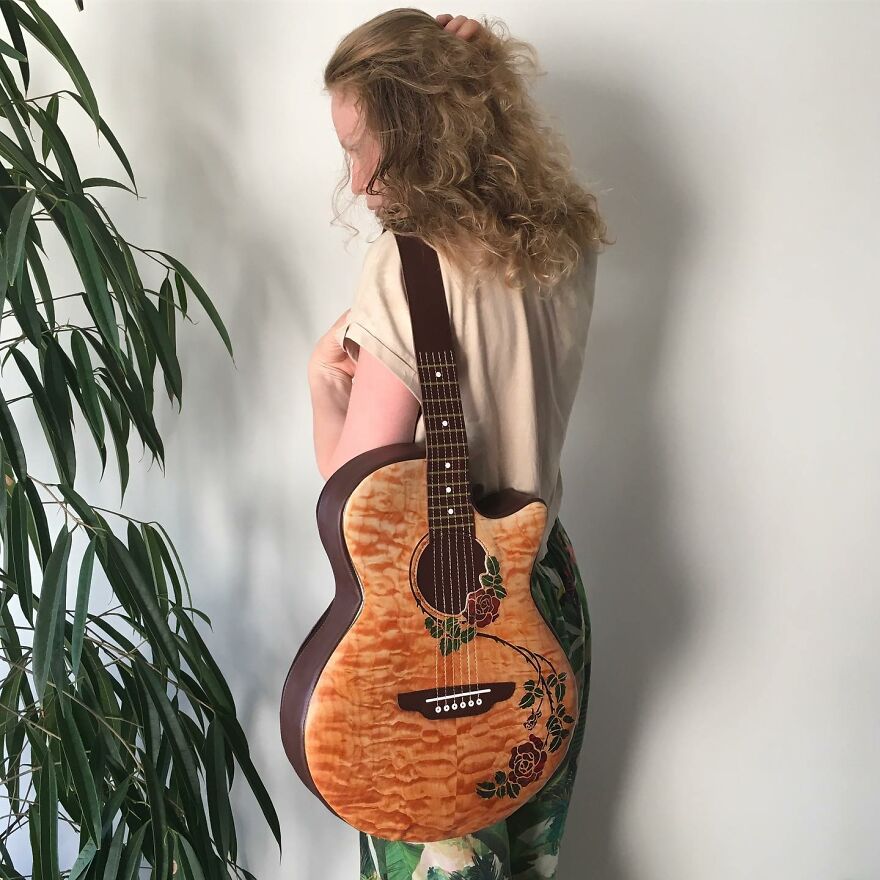 We think it's super clever that they made the neck of the guitar the strap for the bag. From afar, you will look like you're carrying a real guitar. But when people take a closer look, they will realize you just have a guitar bag on.