If Locks Could Kill: 45 Photos Of Awesome Hair (Bald Heads Beware)
By Jhoana C March 5, 2023
---
So much has been said about hair. It's a woman's crowning glory and it can say so much about a person. Hair is as diverse as people. It can be curly, straight, shiny, wavy, frizzy, oily, dry, and many other things. While we can always alter our hair whenever we want, we should learn to embrace what mother nature gave us.
If you are one of those who didn't belong to the lucky bunch with luscious locks, you'll be happy to know that there are quite a few things you can do to improve your hair. The people on this list, however, won the genetic lottery and are blessed with thick, healthy, and luscious locks we are all can appreciate. Just remember the golden rule as you read through this article: You can look, but never, EVER touch.
#1 A lot of hair and some more to spare
Some children grow up to have smooth, silky, thick, and healthy hair. But, there are also those who are born with brittle, fine, and thin hair that continues until adulthood. This little girl belongs to the former. Look at her enviable mane!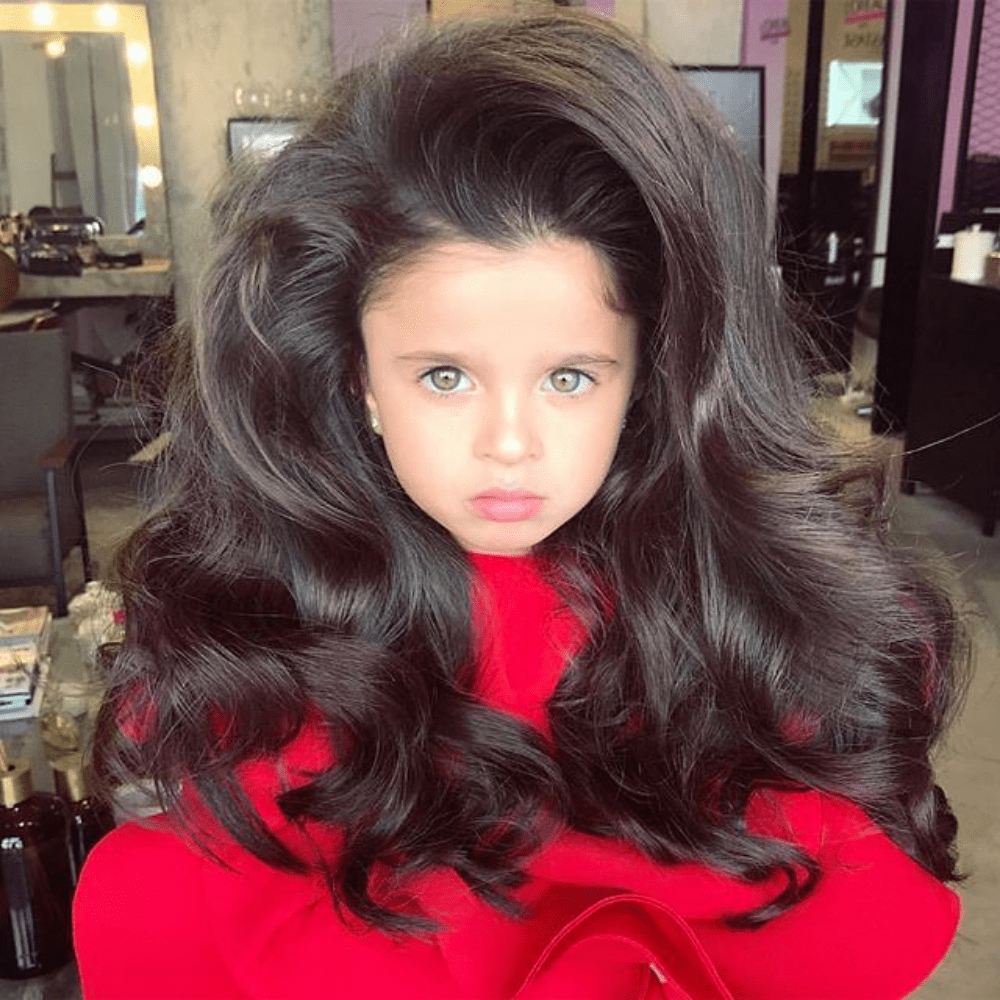 I know a lot of adults who would love to have hair like this little one! Super thick, wavy, and healthy locks. She doesn't need any hair serums or special hair treatments because her mane is beautiful as it is. Stick to what's natural little girl. We are telling you now!
#2 Beautiful ginger hair
So much has been said about people with ginger hair. From being labeled as witches from the 1400s to the 1700s, to being considered unlucky by the Brits. Redheads have been through so much. Say what you will, but redheads are unique and only account for 2% of the world's population.
There are a few famous redheads in the world such as Prince Harry, Lucille Ball, Jessica Chastain, and of course, the unforgettable, Jessica Rabbit. The lady in the photo is a redhead we're envious of! Look at those long, straight, and shiny locks!
#3 This little Weasley baby
While we're talking about redheads and how they have the shorter end of the stick, we can add this baby to the lucky redheads' list. It goes without saying that this baby's hair is bright! He practically belongs to the house of Weasleys. He'd fit right in.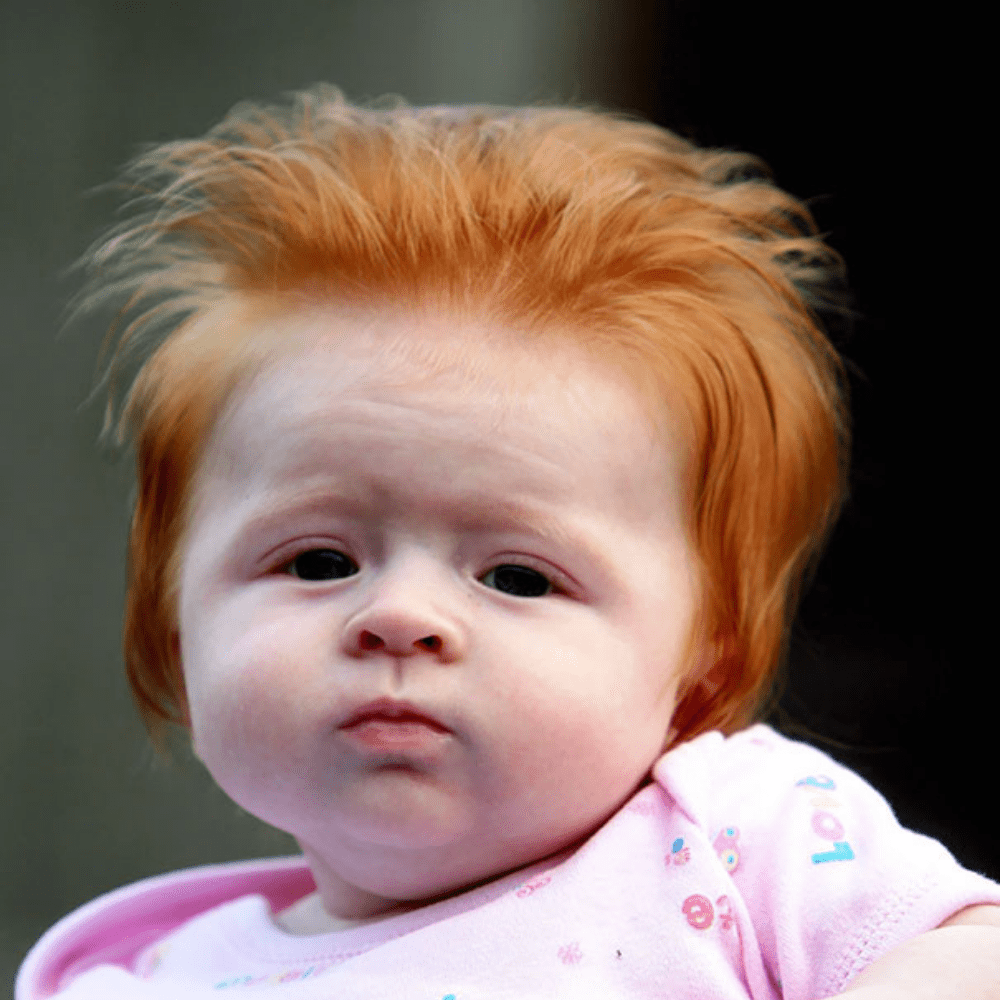 His head is just full of thick and intense red hair, and we're quite sure this little guy can easily stand out from a sea of equally adorable babies. His parents won't have problems identifying this baby in the nursery or if he gets lost in the supermarket!
#4 Just like dolly
One of the things little girls often ask for from their parents is to receive a dolly that looks exactly like them. Well, it looks like this little girl got exactly what she wanted. Her dolly is a spitting image of her and they can pass up as twins.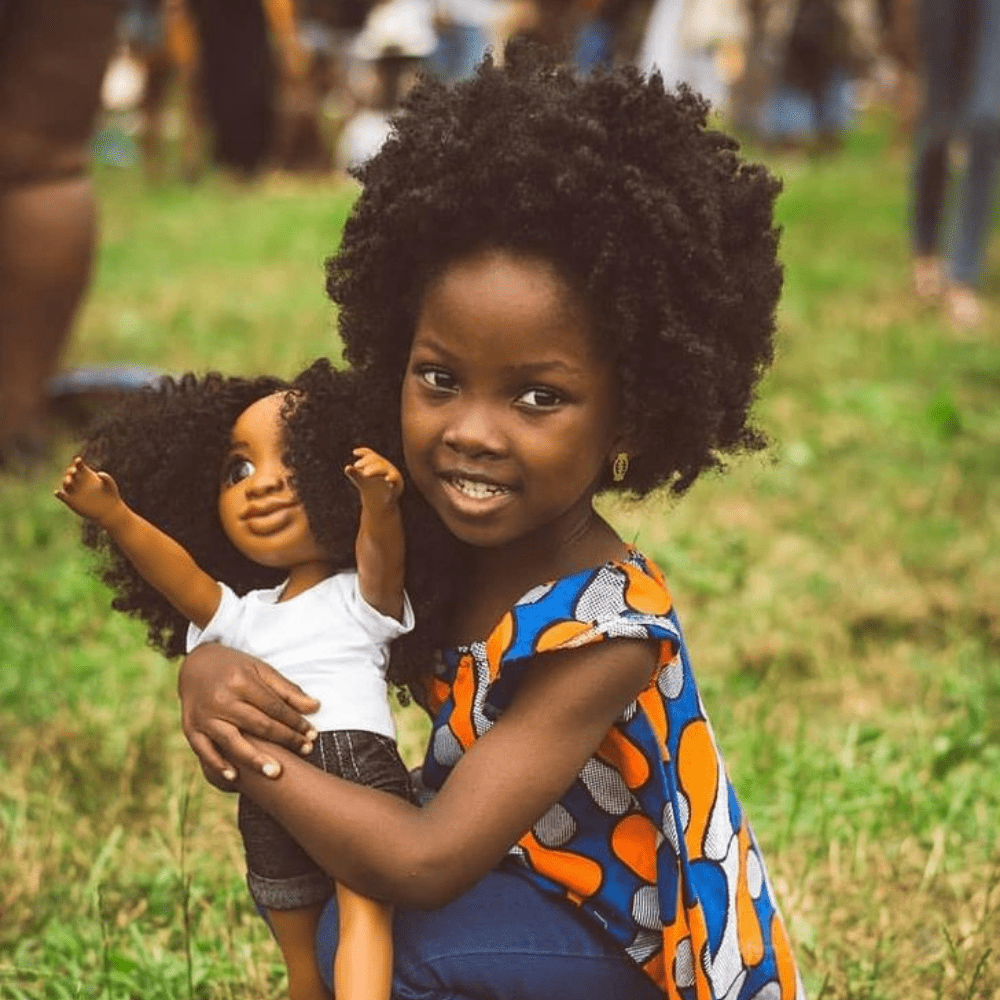 They both have the same hairstyle; They have matching thick, curly, and dark hair. We're quite sure that this little girl will have a grand time styling her dolly's hair. This picture brings us back to our childhood when it was still a bit difficult to find dolls diverse dolls. Good thing we have more options now!
#5 Woman with the world's longest dreadlocks
Asha Mandela, the woman in the photo below, has the world's longest dreadlocks and is often called "The Black Rapunzel." The 50-year-old Atlanta resident has owned the title since 2008 and it seems that nobody is going to take over her reign anytime soon.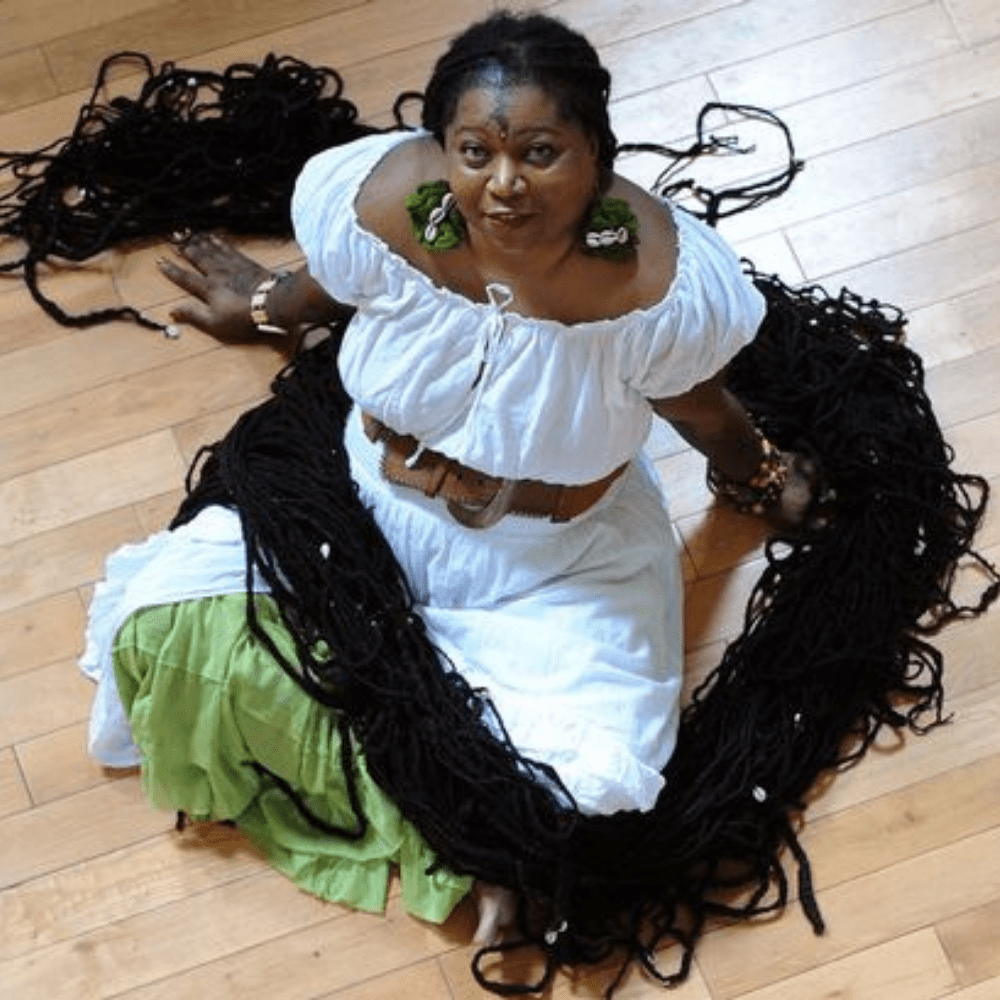 Her dreads officially measure 19 feet and 6 inches long, and she first started growing her lovely locks 25 years ago. Wow, that's a long time! Not a lot of people will have that kind of patience. It may feel great to hold a title in the Guinness Book of World Records, but it's not cheap. Apparently, she uses up to 6 bottles of shampoo every week!
#6 A real-life Merida
If you've ever seen the Disney movie, Brave, the first thing that will come to mind when you see this photo is the lead star of the movie, Merida. She has a full head of red, long, and curly hair, just like the lady in the photo.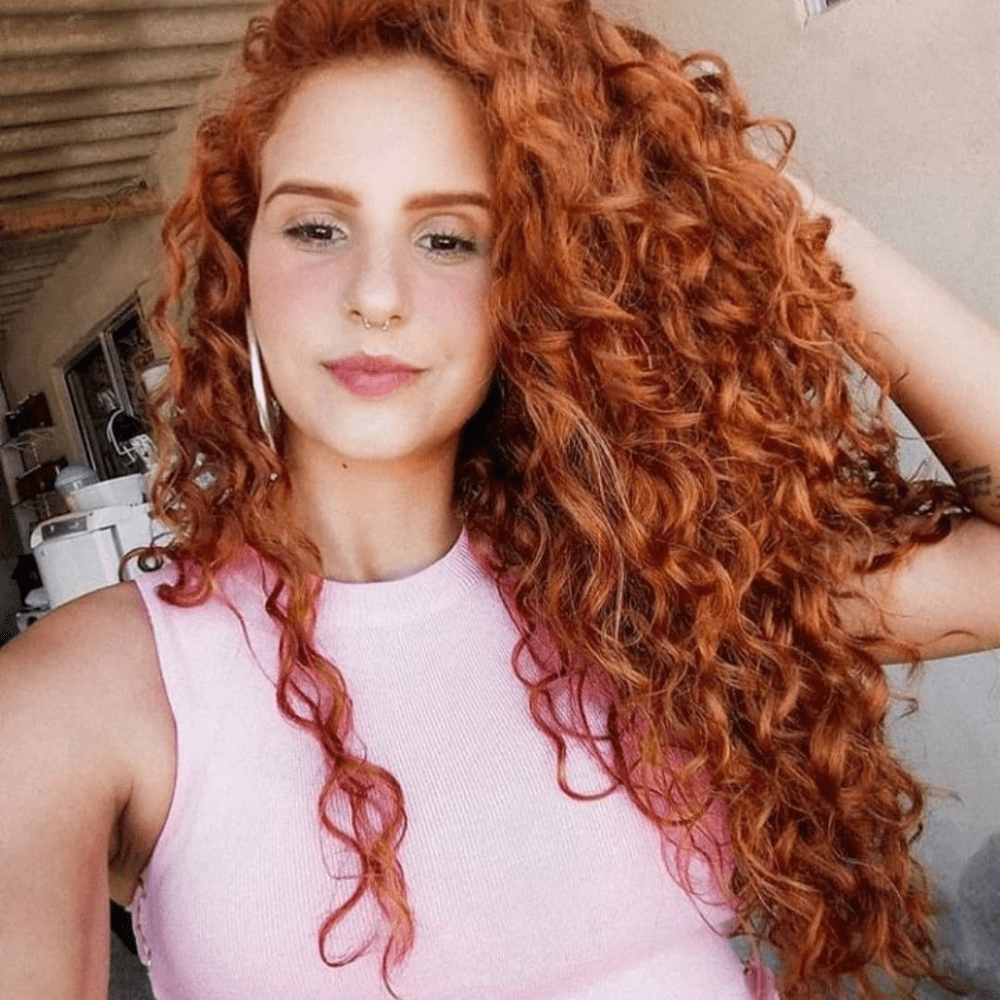 She can easily pass for the real-life version of Merida. We can almost hear the movie's theme song in the background, "I will fly, I will fly, chase the wind and touch the sky." How does she manage to keep her curls bouncy and healthy? We'd love to know her secret.
#7 She obviously got it from her dad
We get 50% of our genes from our mother and another 50% from our father. So, it's definitely not surprising when we look like our parents or we take after them certain features. Social media influencer, Benny Harlem, can certainly say that his daughter is his own.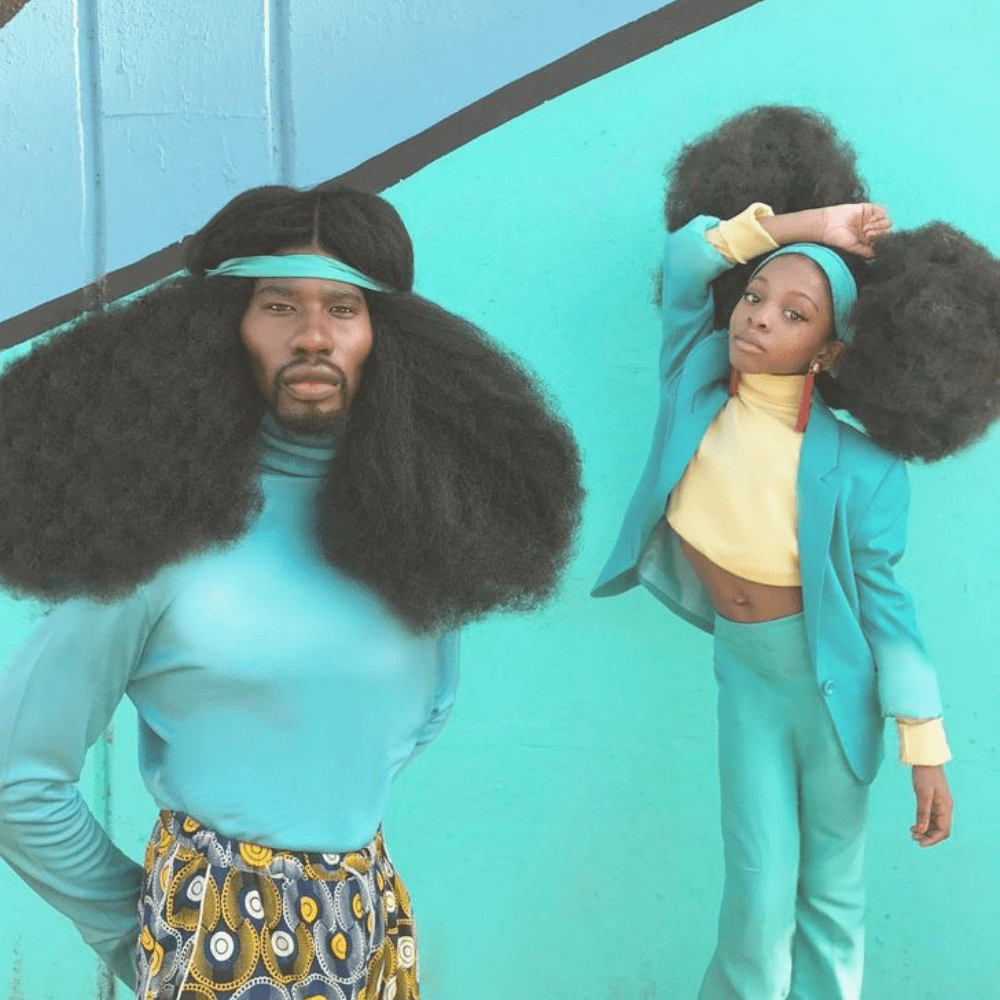 Just look at the father and daughter duo. His daughter, Jaxyn, certainly took after her father where hair is concerned. They frequently take photos together and post them on Instagram. Benny even released a few hair products in 2018, and it won't take long for us to be convinced to buy them.
#8 Where is she?
This list of impressive hairstyles won't be complete if we didn't include this photo. At first glance, you'll be wondering where the owner of the hair is. Well, she's buried beneath that thick and huge Afro. It must be hot to be underneath all that hair.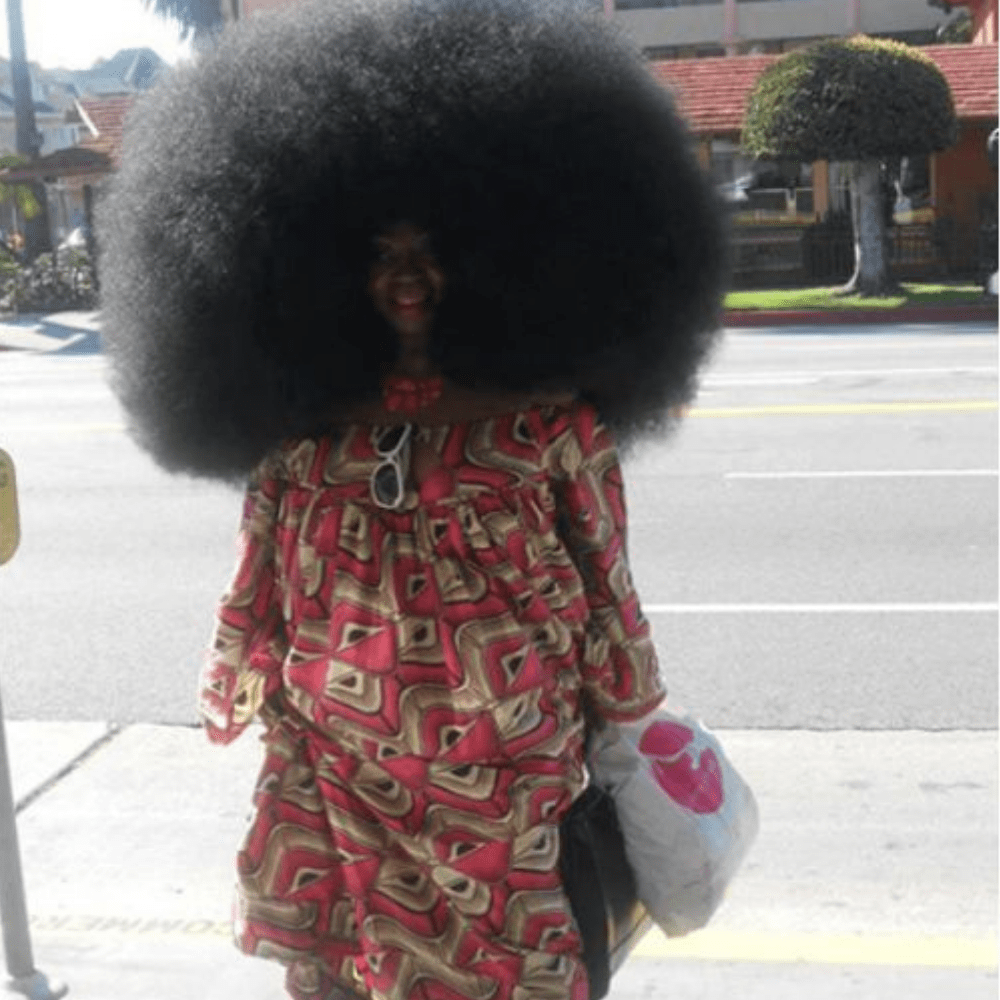 This lady isn't afraid to rock her 'au naturale' hair even if it's at the height of scorching summer. We're just wondering how much time, effort, and money goes into her hair maintenance routine. After all, if you wanna rock your hair, it must be healthy.
#9 That's some jiggy hair
He may not be popular for his acting skills, but he is popular for being Will Smith's and Jada Pinkett-Smith's son, and also for having great hair. We're talking about none other than Jaden Smith. The young man has also been known to experiment with his hair frequently.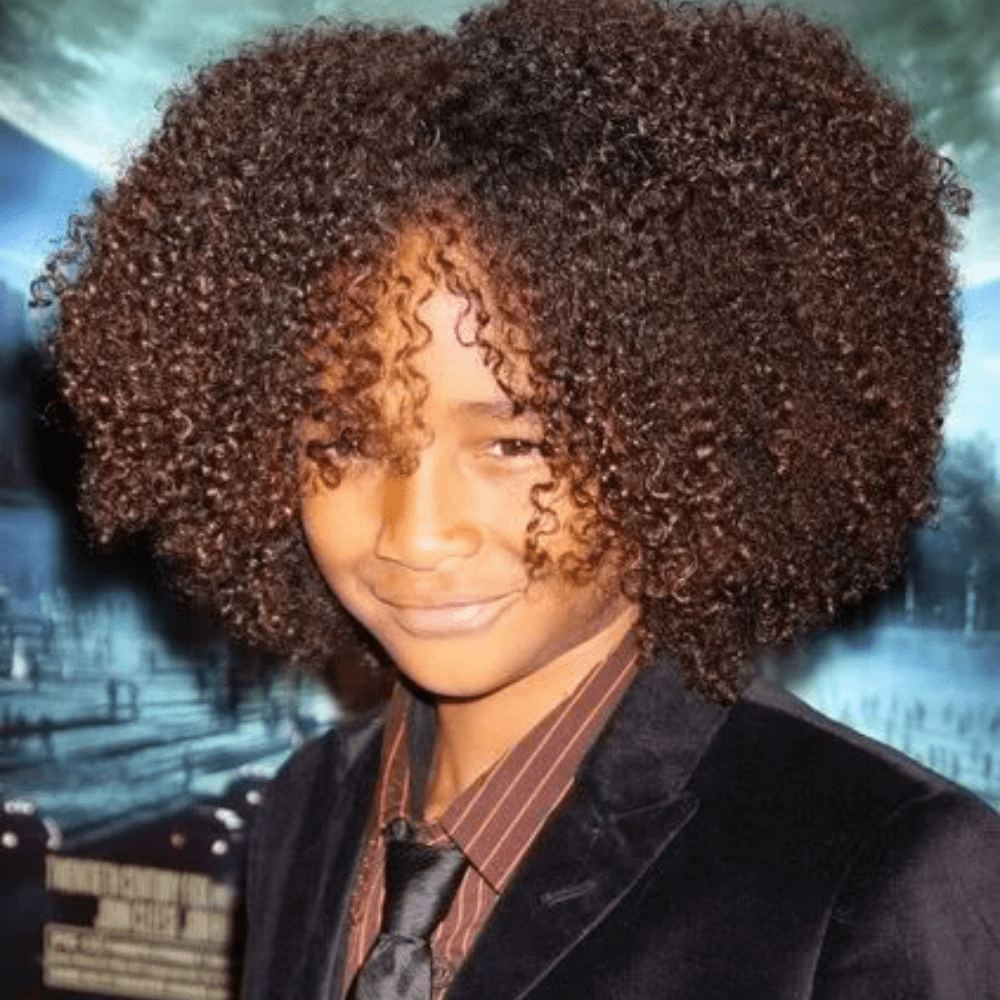 He doesn't shy away from being experimental when it comes to his hair, and this is just one of the many hairstyles he's had over the years. We can't wait to see what hairstyle he comes up with next. Or maybe he will want to match Dad?
#10 Gray hair, don't care
Growing old is not something that is optional; it happens to everyone regardless of race, gender, sex, or their economic situation. One of the things that occurs with getting old is hair turning gray. Most people like to cover up their graying hair with colors.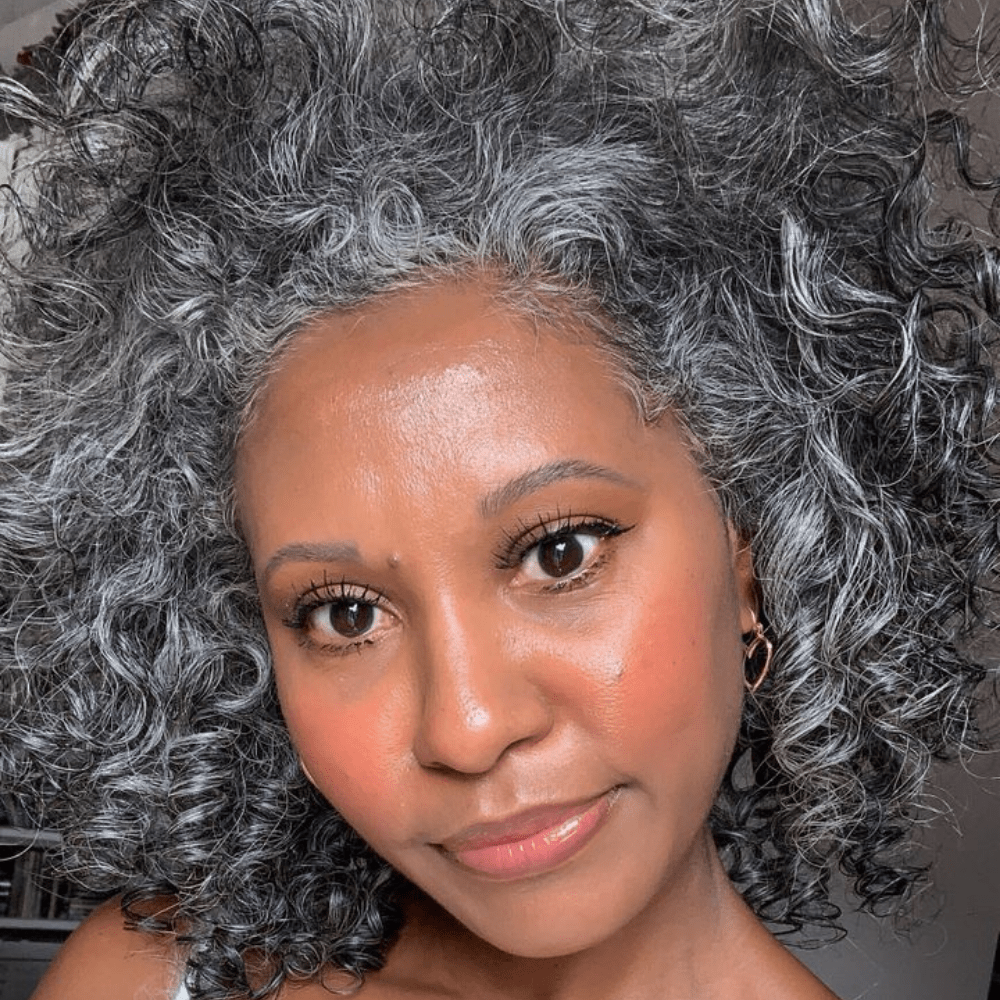 However, some are courageously embracing their gray hair and showing it off for everyone to see, like this lady. She rocks her hair with confidence. Who says that graying locks are a fashion faux? You can certainly use your gray hair to make a statement.
#11 Just tie it up
Hair is a woman's crowning glory, and it can further be made even better by adding a few hair accessories such as ties, ribbons, and headbands. Accessories also keep our hair in place so it doesn't end up covering our face when we are eating or doing other things.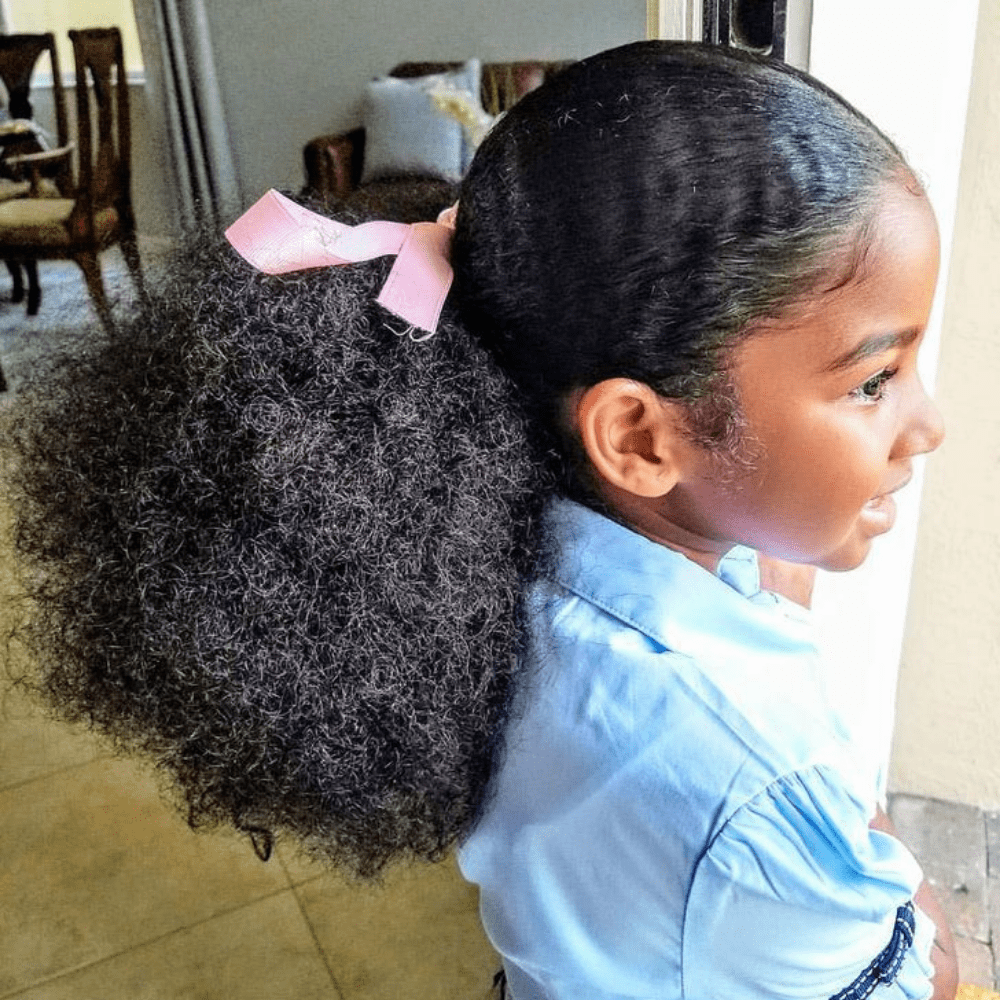 Well ,this little lady's thick, long hair needs a hair tie to prevent it from being unruly. She looks really nice with her afro slicked back and pulled into a low-hanging ponytail. We love her pretty pink bow too. Remember, accessories make a difference.
#12 Little girl with hair goals and an attitude
This little girl has the spunk and attitude a lot of adults lack. We just wish we can be like her just from the photo below. She is stylish too, from her clothes to her hairstyle. She carries herself with confidence, wears the coolest sneakers, and has the cutest handbag.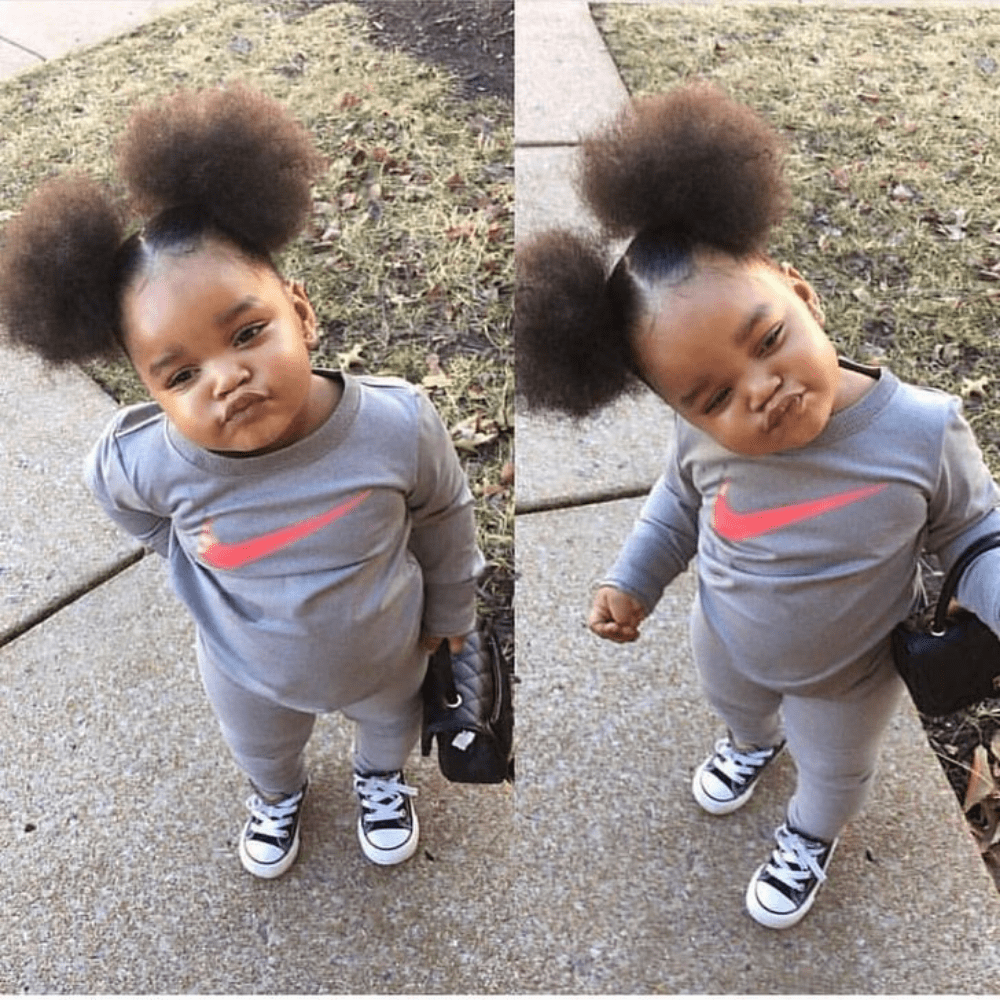 What stands out though is her hair! It's a perfect hairstyle for her naturally curly hair since it takes less time to do, and is very manageable. She can play and run about without worrying about her mane. Rock on little girl!
#13 Is that heavy?
When we look at this lady, we can't help but admire her long and luscious looks. However, we can't also help but wonder just how many kilograms her hair has added to her weight. What's it like to run with hair like this? Those look thick and heavy.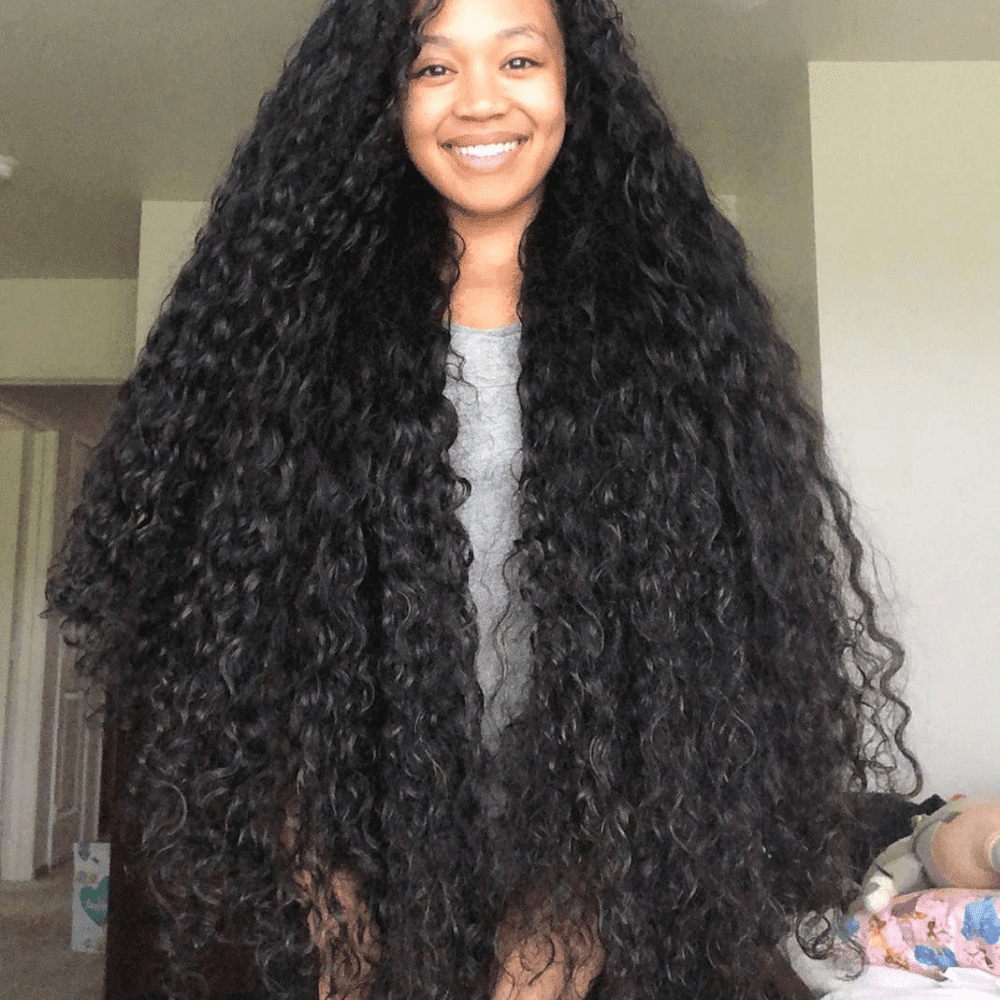 She must have been growing her hair for years because unless your hair grows fast, there's no way to have this long hair without growing it out for at least 2 years without cutting it. It looks as if she's naturally curly too, so no need for a mess of styling products.
#14 What hairstyle is this?
There are some haircuts that people instantly recognize. Just think of the bob, the Rachel, the blunt cut, the bun, and the pixie. However, this is a hairstyle that we don't exactly recognize. We are scratching our heads trying to guess what it is.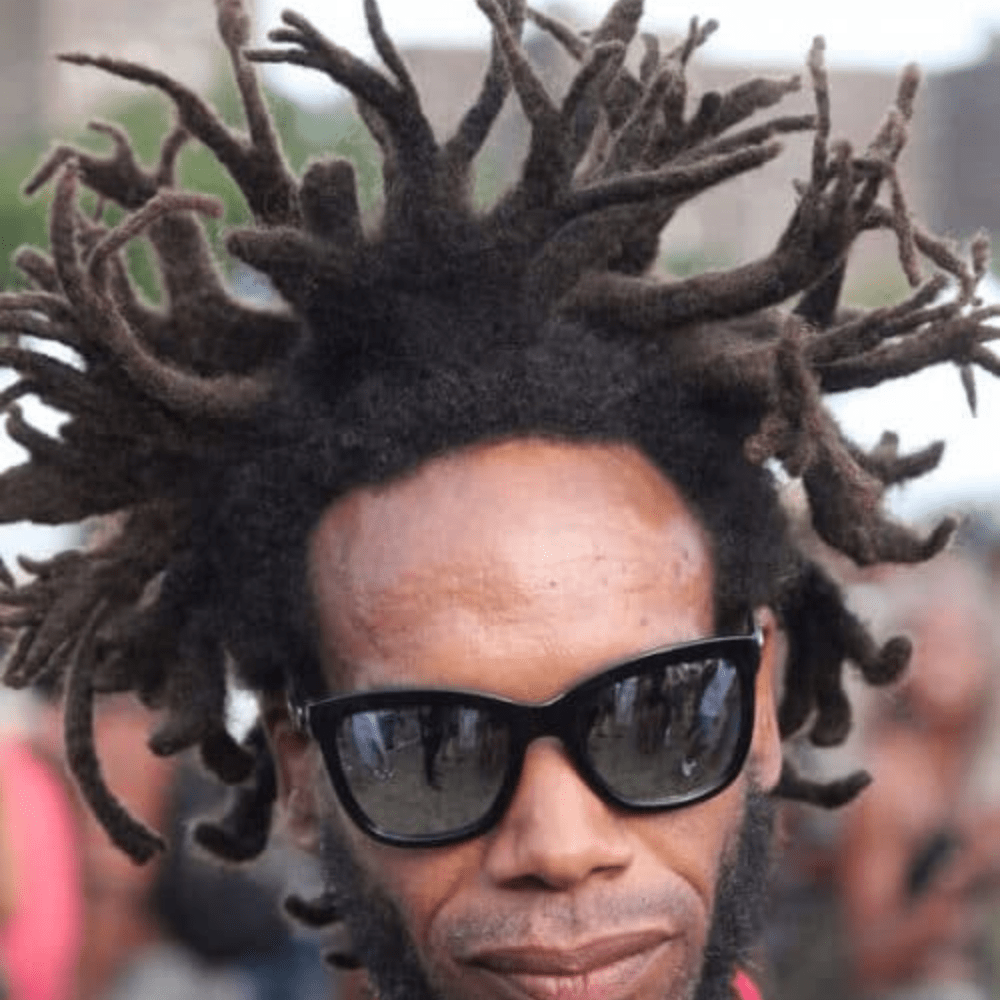 This is what's called the 'Freestyle Rastafarian,' and honestly, this is the first time we've heard of such a hairstyle. The hair is coiled densely and brushed. It is then twisted and molded into whatever shape you can think of. The texture of his hair allows him to make any shape desired.
#15 She can be a black-haired Ariel
For little girls growing up, The Little Mermaid has always been one of their favorite Disney movies, and Ariel, the protagonist, has always been one of the most loved Disney princesses. Not only is she kind and beautiful, but she also has a lovely singing voice.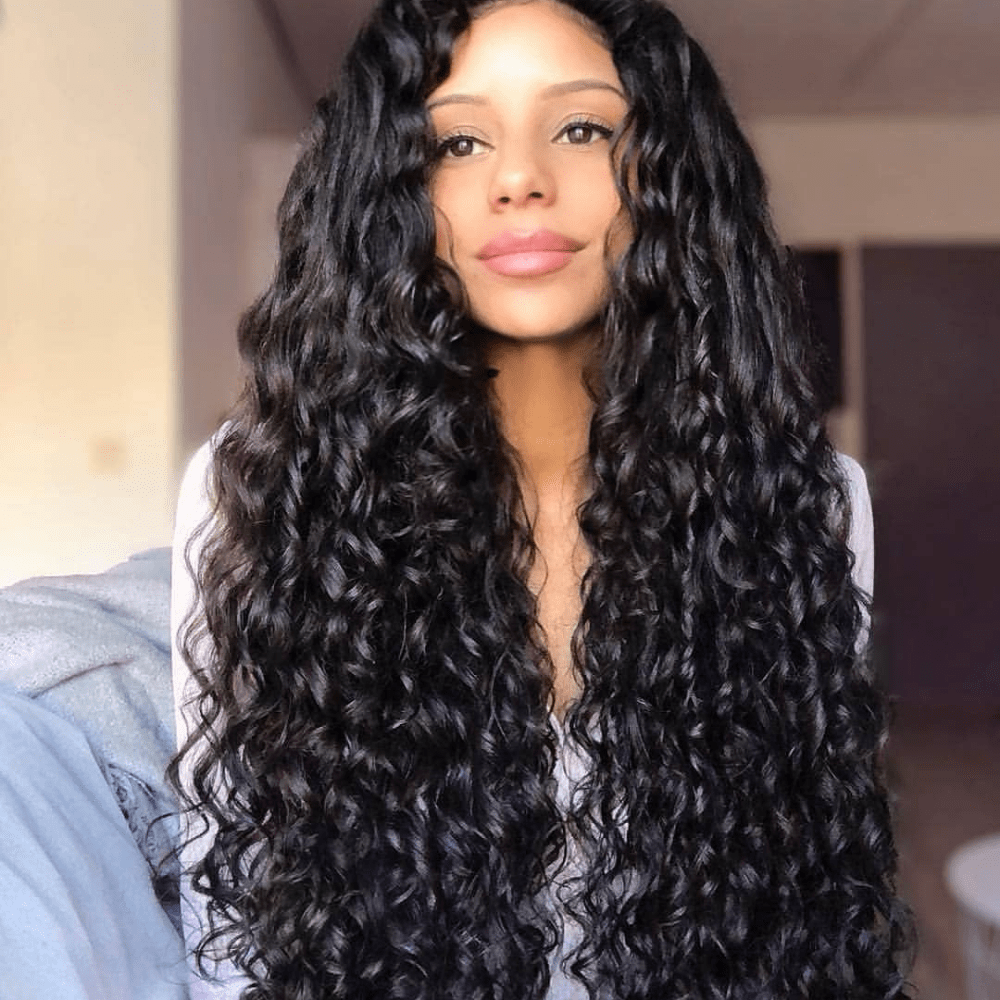 Ariel just had the misfortune of falling in love with a human who ended up marrying someone else. This lady, with her long and black curly hair, can easily star in a live-action remake of The Little Mermaid. We're sure she has the voice to match her looks too!
#16 That must be hard to maintain
It's always nice to see someone who has long, healthy, luscious, and shiny hair. We can't help but think how difficult it must be to maintain. They must need a ton of shampoo, conditioner, serum, and other products so it's not always all over the place.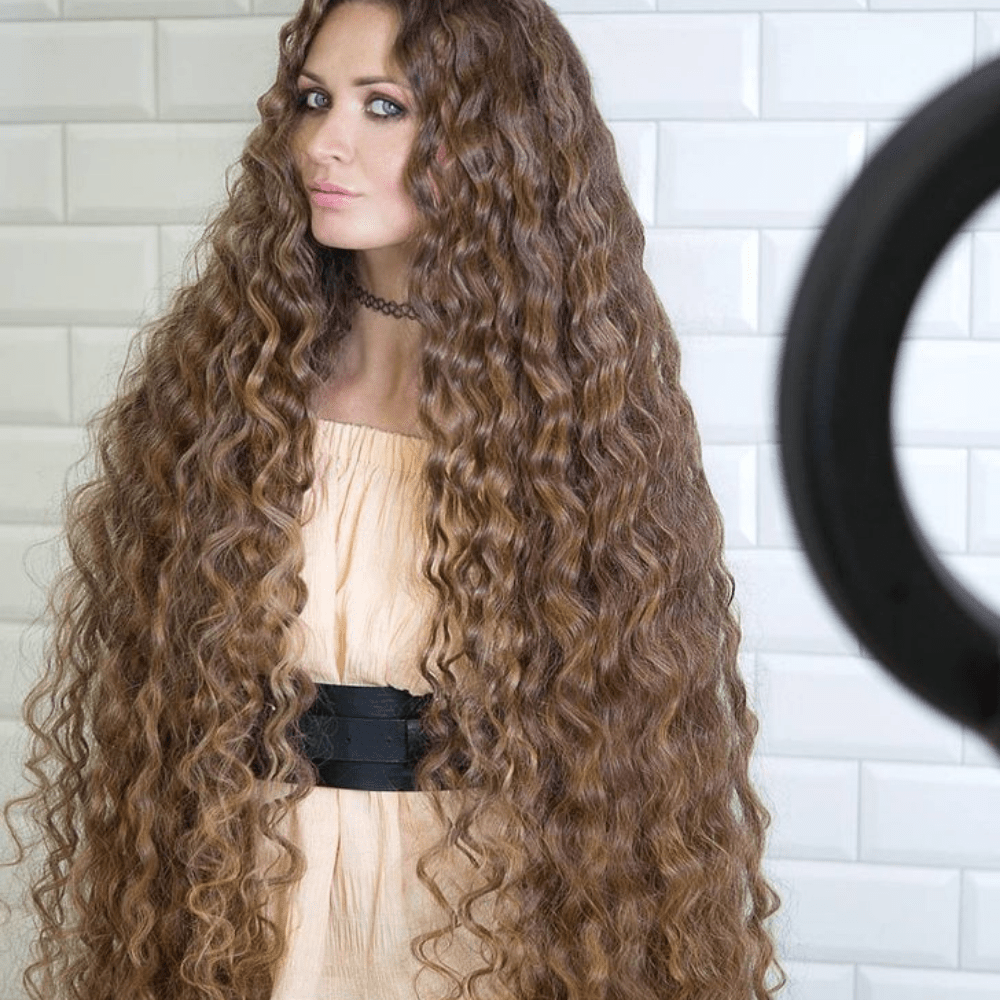 But we'd surely love to run a comb through this long and curly hair. We're sure it will just glide smoothly. She looks like an ethereal goddess with hair that goes down right to her knees. We'd love to have hair like this, but we don't want the commitment it requires.
#17 Her hair has so much volume
Flat and limp hair makes your face look big, and by the time you get to lunch, it has completely lost all its life. One thing you can do to give your hair some life is to cut it shorter because the longer hair is, the flatter it tends to be.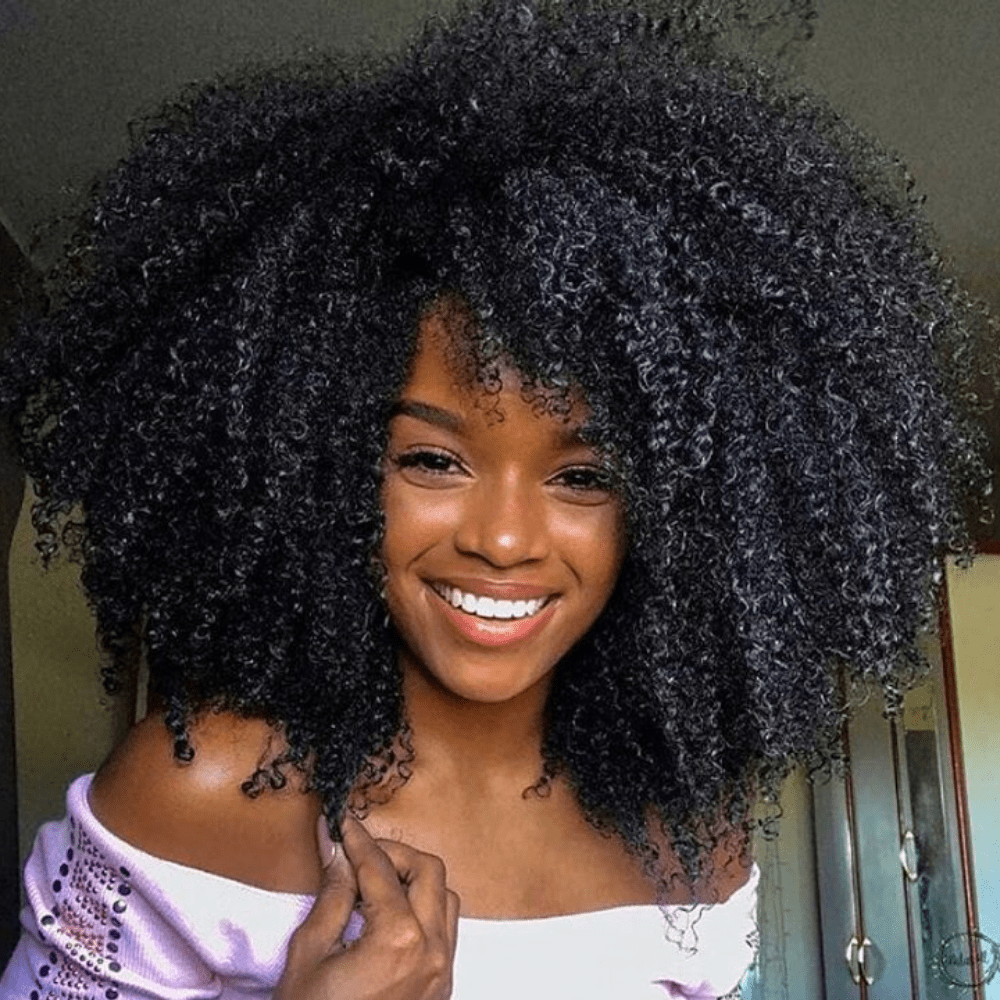 Flat hair is definitely not a problem for this woman. Her hair is just bouncing with so much life and has a lot of volume. We know a lot of people who wish they had her hair. She must be taking great care of her locks because they're incredibly shiny too.
#18 We're jealous of this baby
Most babies are born bald or with very little hair. That's why why it's always an incredible sight to see a newborn with a thick head of hair because it's rare. As they grow older, their hair also grows thicker and longer. Look at this little guy!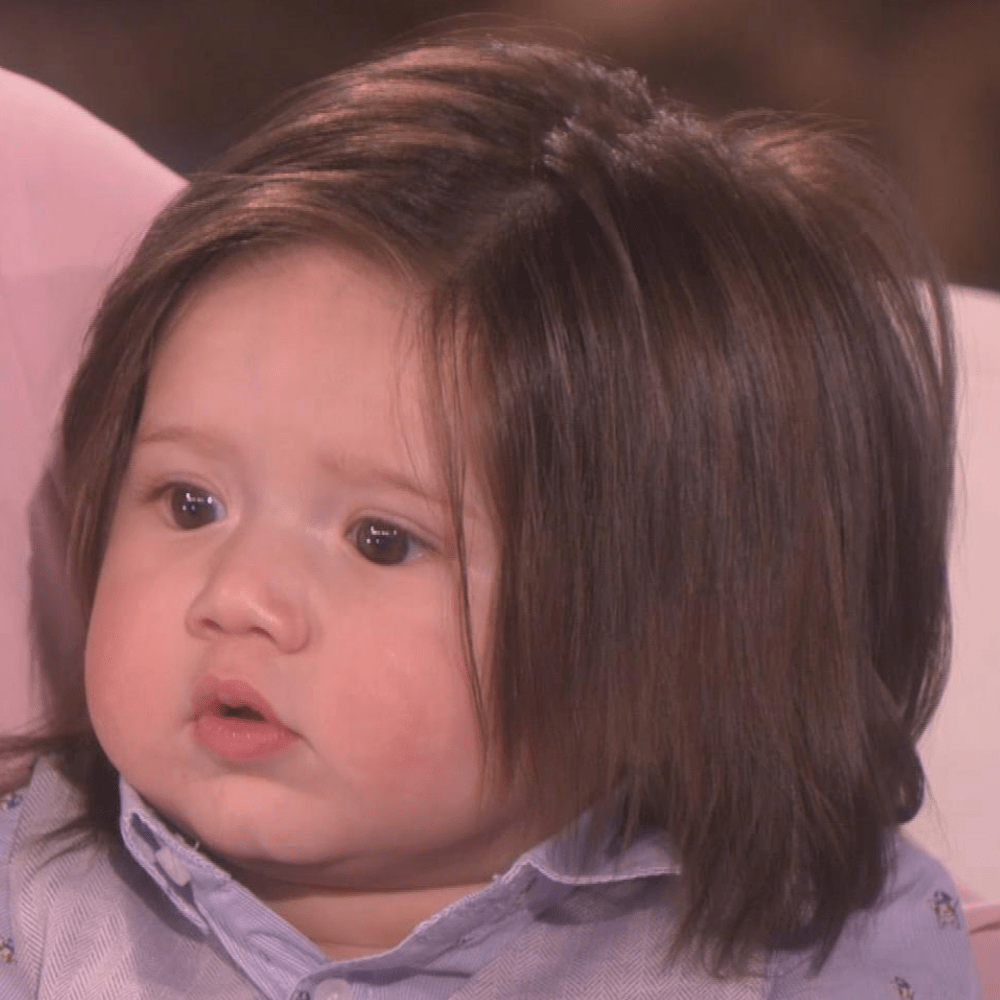 He must have been born with so much hair that as he got older, his hair has only gotten thicker, longer, and shinier. He's growing up to be a charming young man, but mom needs to take up the scissors soon. She needs to learn how to cut his hair.
#19 The teenager with the world's longest hair
The young lady you see in the photo is Nilanshi Patel, the teenager with the world's longest hair. Some teenagers are struggling to grow their hair long, but here she is effortlessly looks like Rapunzel. The truth is she didn't get that much hair overnight, she's been growing it since she was 6 years old.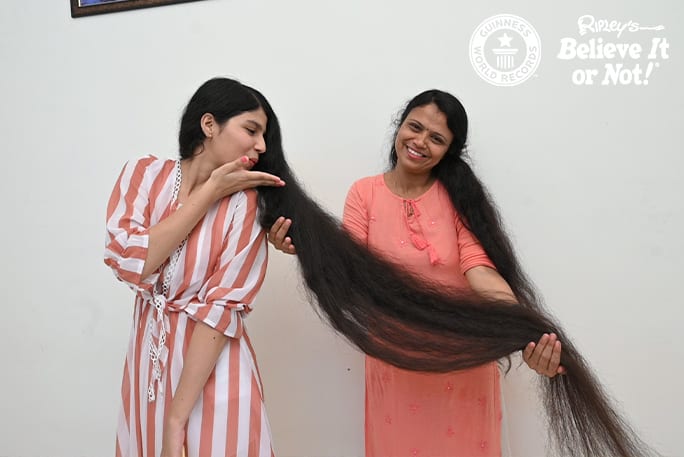 She takes drastic measures to ensure that her locks are healthy and she spends an hour each day combing it, sometimes, her mother Kaminiben helps out too. Just last month, she has decided to finally cut her hair and she's still deciding what to do with it.
#20 Did you just wake up?
This baby's massive head of hair is making us all jealous. Add that to the fact that she's super cute too. Everyone, meet baby Chanco, and she already has hundreds of thousands of followers on her Instagram page. We wonder why?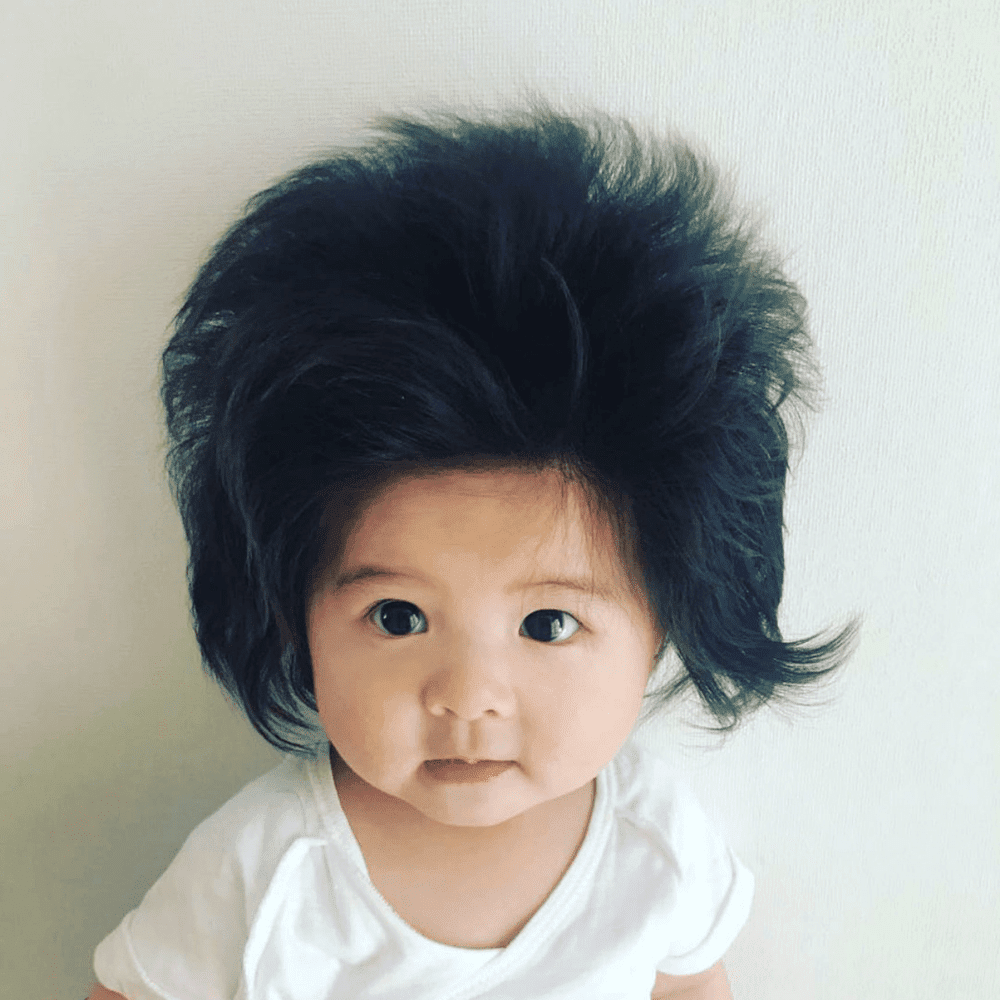 This little Japanese girl has captured the hearts of people all over the world and probably the attention of a few hair stylists. Although some babies who are born with a full head of hair start losing it shortly, baby Chanco has kept hers, and it's gotten even thicker over the years.
#21 Another baby with so much hair
Speaking of babies with hair, this baby can give baby Chanco a run for her money. She's definitely not short in the hair department. At first, you might think that she's wearing a wig, but she's certainly not. All of that is her natural hair.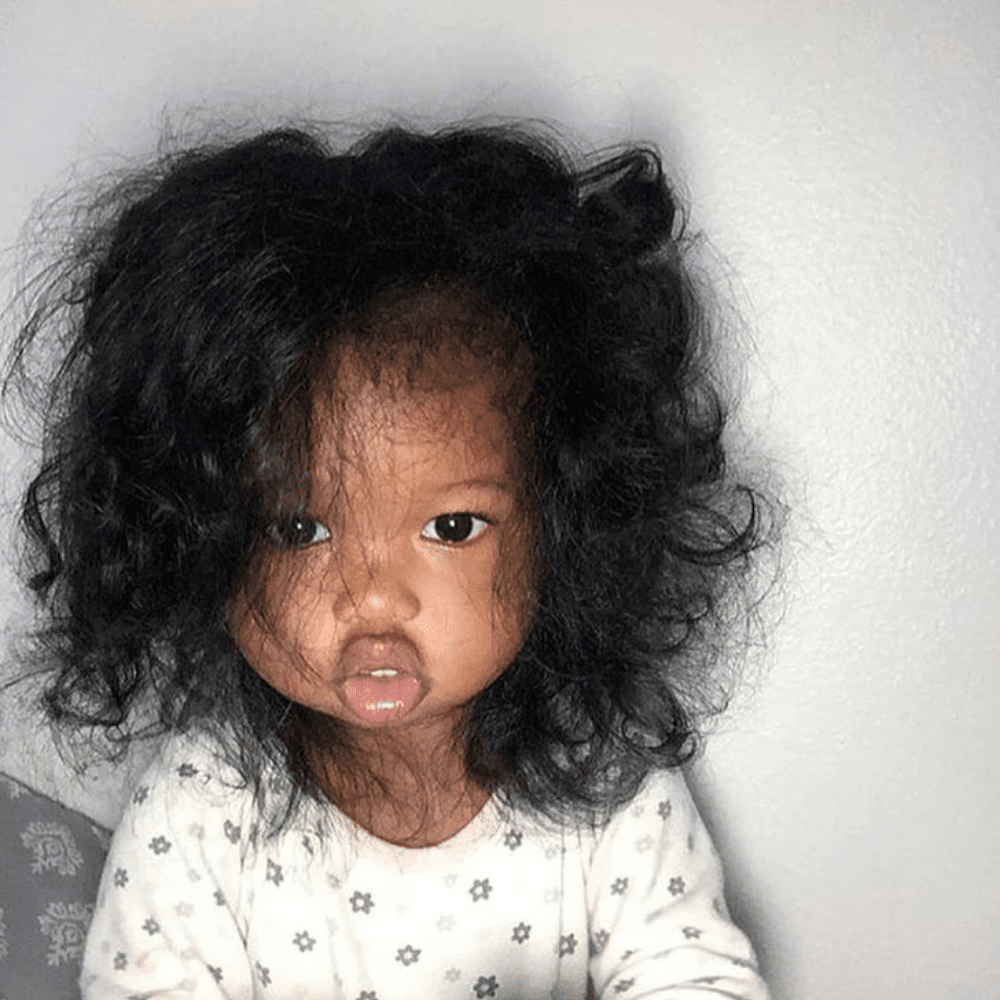 Judging from her pout and camera-ready looks, this little girl can easily become a little model should her parents allow her to be one. At least for a hair brand. She's ahead of other children when it comes to the hair department so we don't see that being hard for her.
#22 Double the hair
Having a twin must be one of life's greatest blessings. You have someone who truly gets you even if you don't say a single word to each other. You can be sure you have someone you can always count on and even finish your sentences. No matter what happens.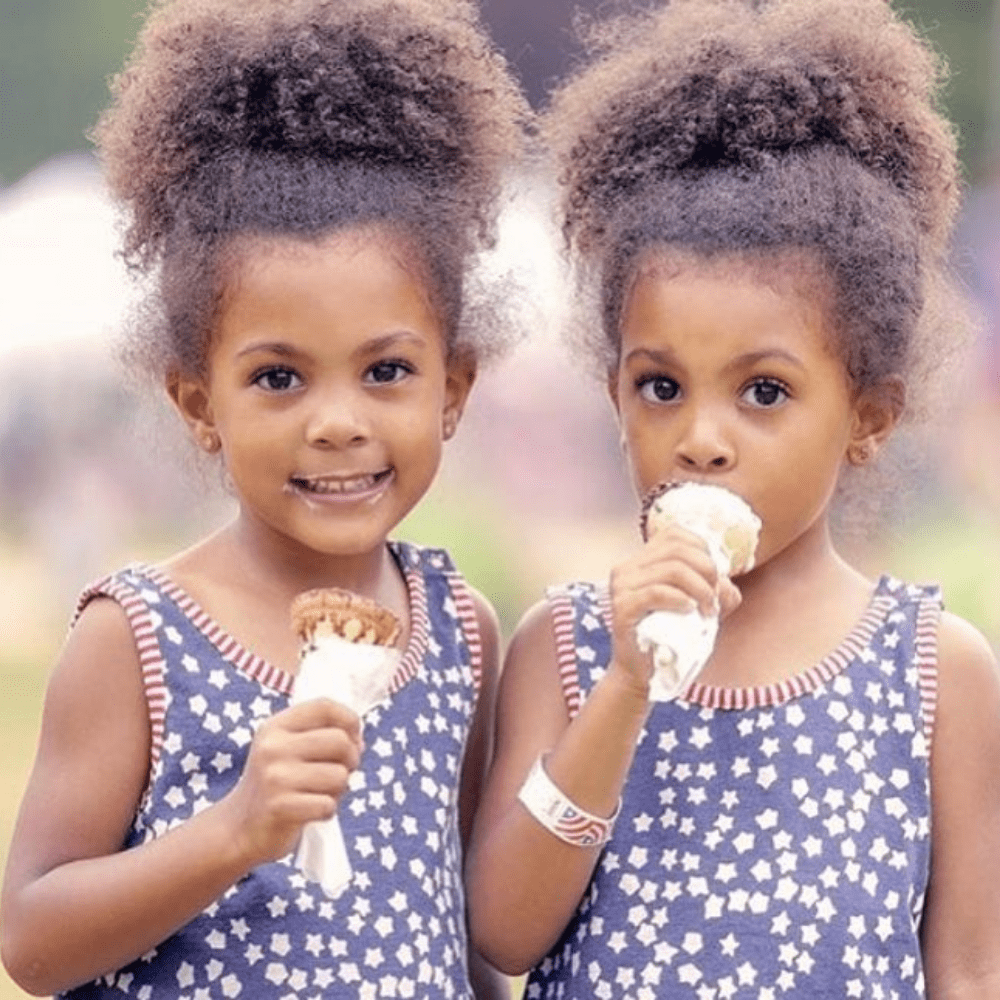 You also get to copy each other's hairstyles and clothes, and it's totally ok. These adorable twins not only confuse people with their wardrobe, but also with their identical hairstyles. Both their naturally curly hair is neatly tied up in this cute photo.
#23 We're envious of her hair
This has to be one of the hairstyles with the most volume we have ever seen. Her hair looks so massive as if it has a life of its own. And no, she's not wearing any wig. What she has on her head are all from mother nature and one can really tell.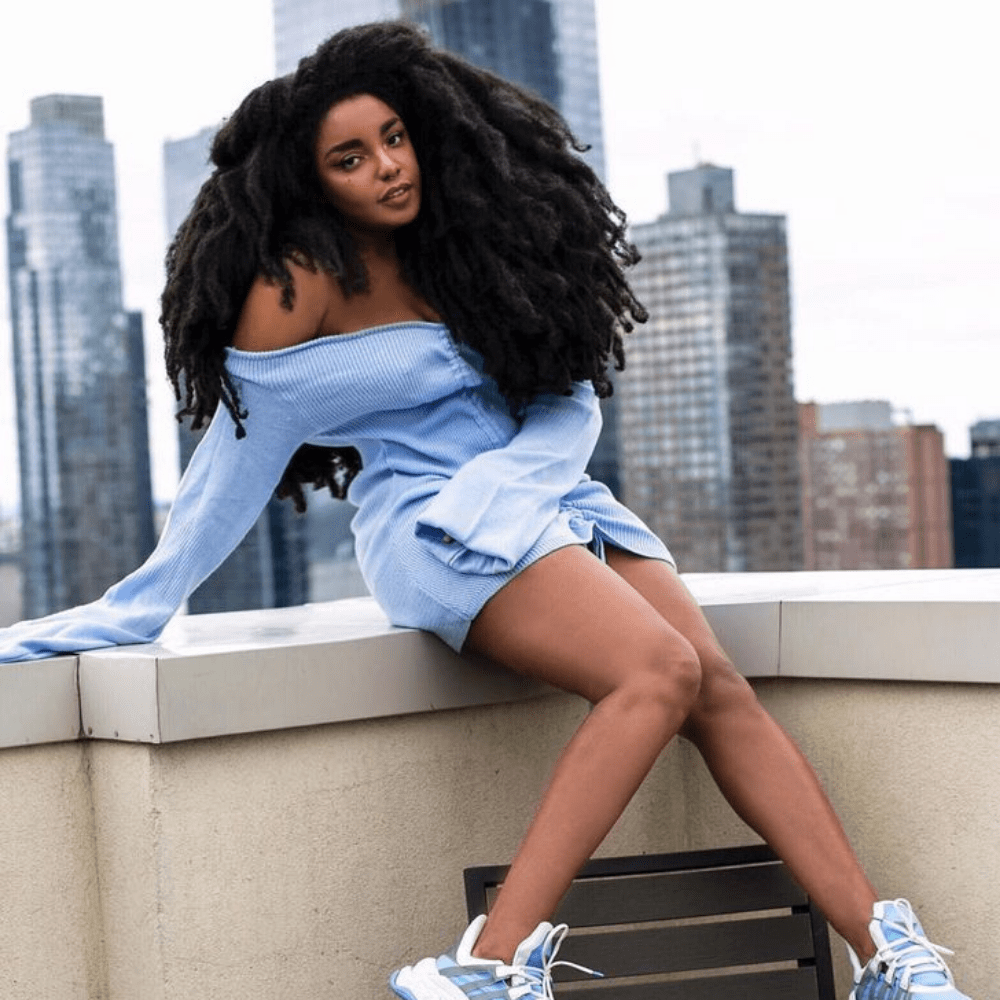 She must invest a lot of time and effort when it comes to caring for and styling her hair. Hair is important to many women because it boosts their confidence and prepares them for facing whatever the day brings. It also becomes a part of our identities.
#24 Where's mother Bear, papa Bear, and baby bear?
This little girl with stylish hair can easily get the leading role in the live-action remake of Goldilocks and the Three Bears. With her golden locks, she would be a breakout in the role. Now all they need to look for are the three bears.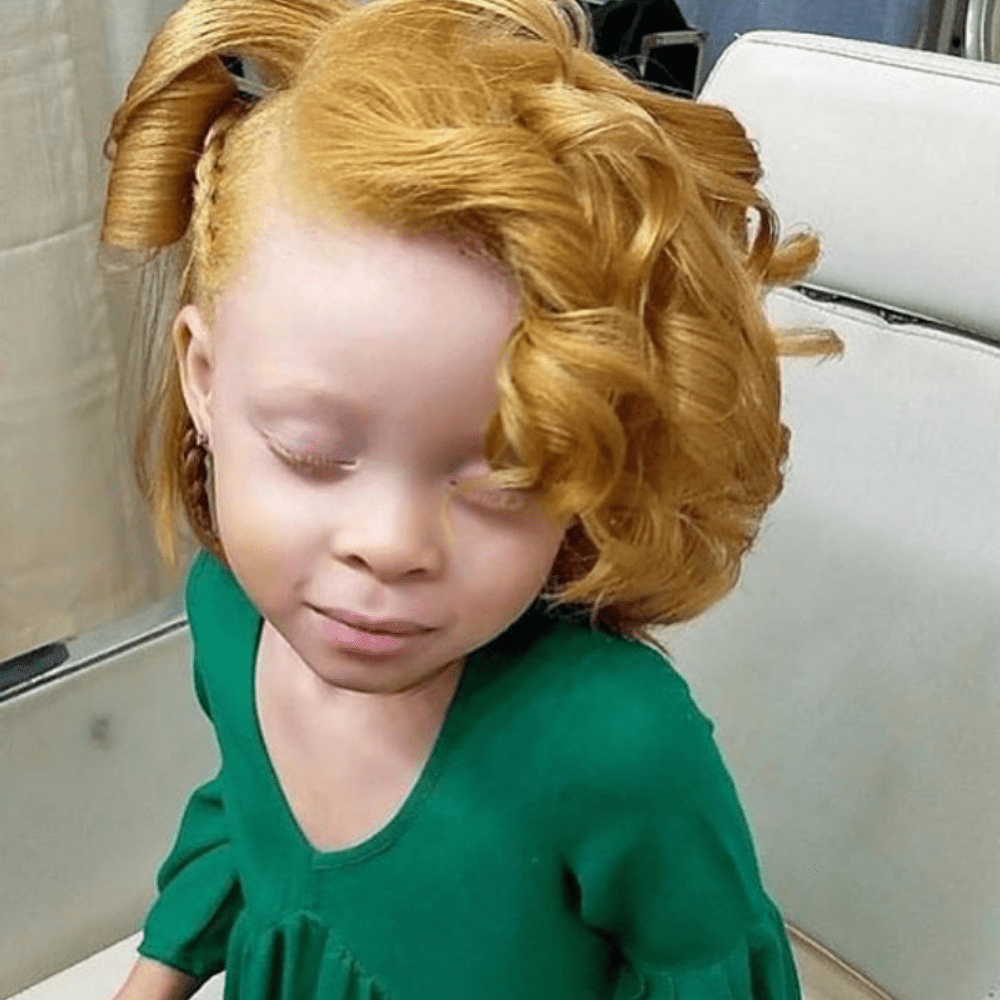 You'd think that her hair was photoshopped, but that's her real golden mane. Nature has gifted her with stunning golden hair that was cleverly styled and curled by, perhaps, her mother. While a lot of people have been struggling to get this hair color, she didn't have to do anything.
#25 Now that's a very uncommon hair color
Children are often the spitting image of their parents or their grandparents. After all, we get our genes from them. Not only do we inherit their looks, we sometimes inherit their habits and mannerisms. We get their hair or eye color, and maybe even their thin or thick hair.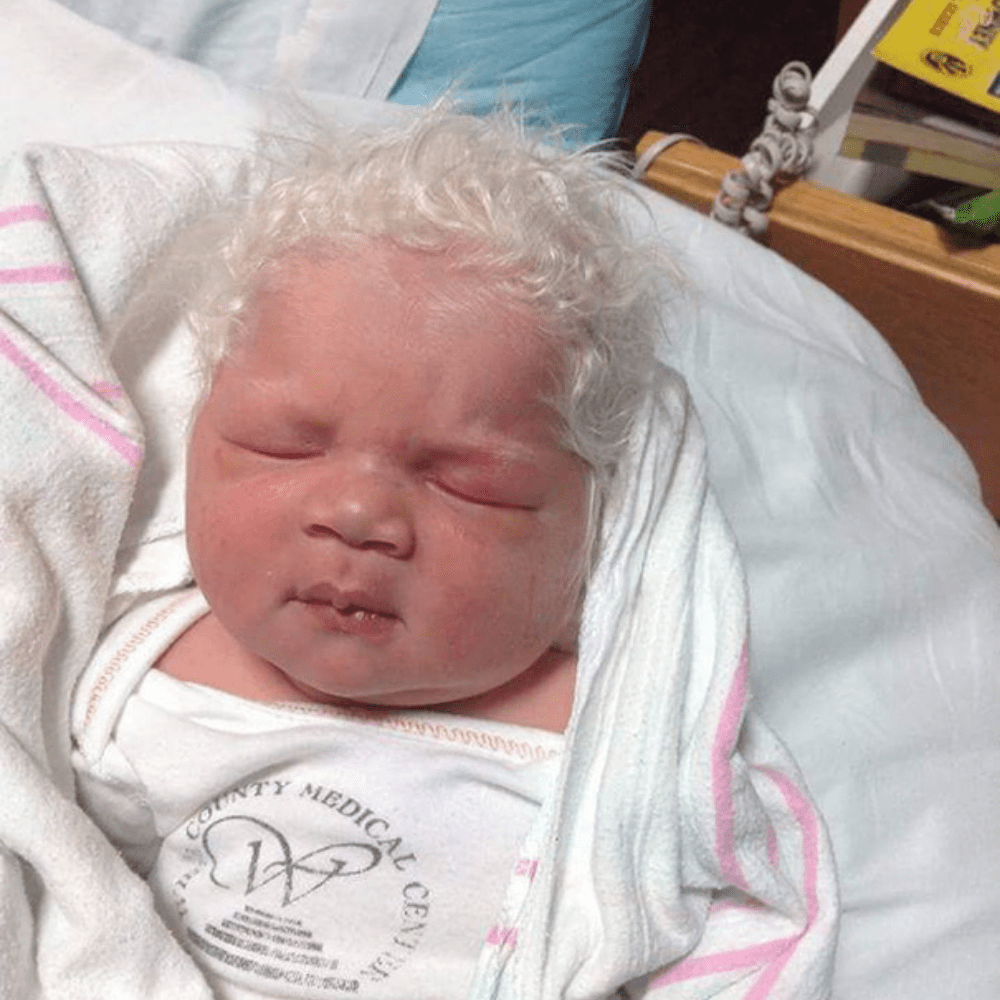 Not sure from whom this baby inherited its hair, but it looks so unusual. Not only is it curly, but it's lighter than platinum blonde that it's almost snow-white. We have never seen a baby with this kind of hair.
#26 This baby is only seven weeks old?
According to an old wives' tales, if mothers have a lot of heartburn during pregnancy, it means that she's gonna give birth to a hairy baby. If that's the case, then this baby's momma must have had plenty of heartburn issues when he was still in the womb.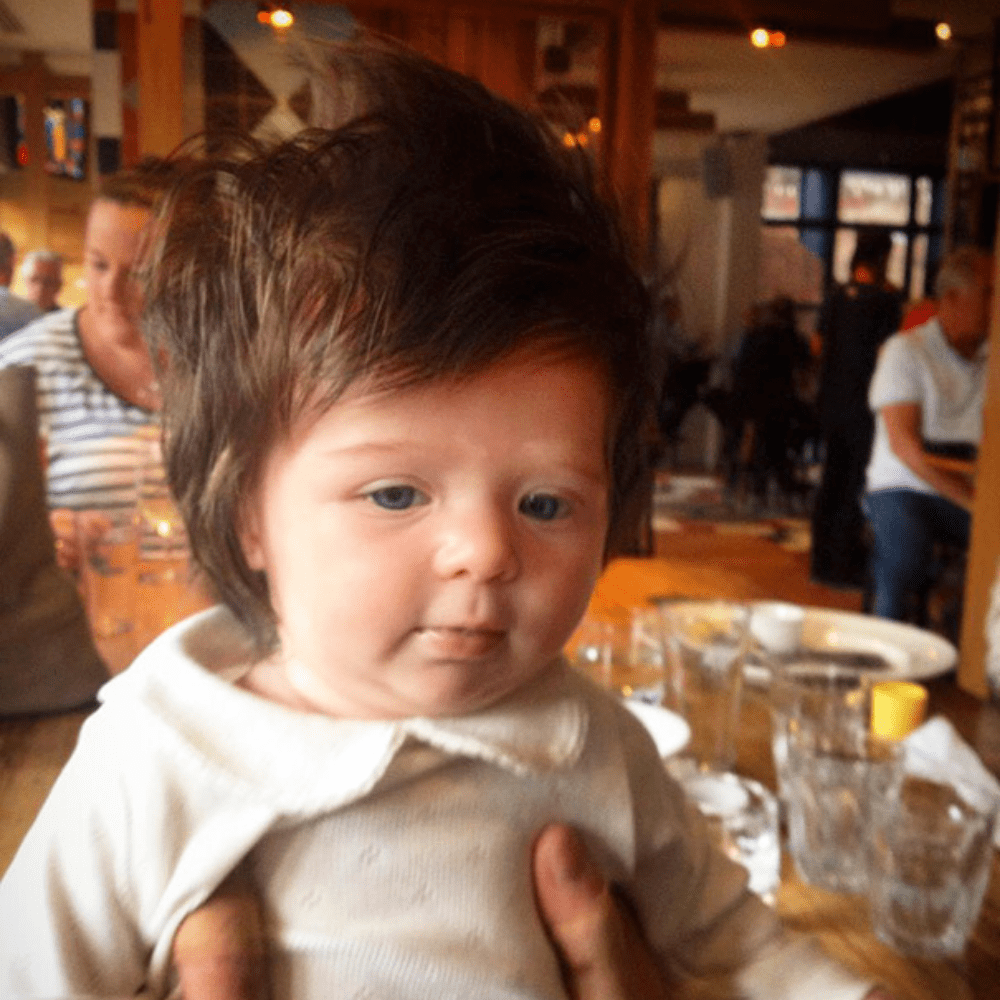 He has lots of dark, velvety hair. When this picture was taken, he was only seven months old but he has hair that can easily rival that of any 2-year-old. The hair may fall out in the coming years, but he'll always have something nice to look back on.
#27 Little redhead baby
Back in the day, people always thought that only Caucasians can be redheads. Our eyes have now been opened, and now we know that people of color can also have ginger hair. Gingers are everywhere and no, they also don't all have fiery tantrums.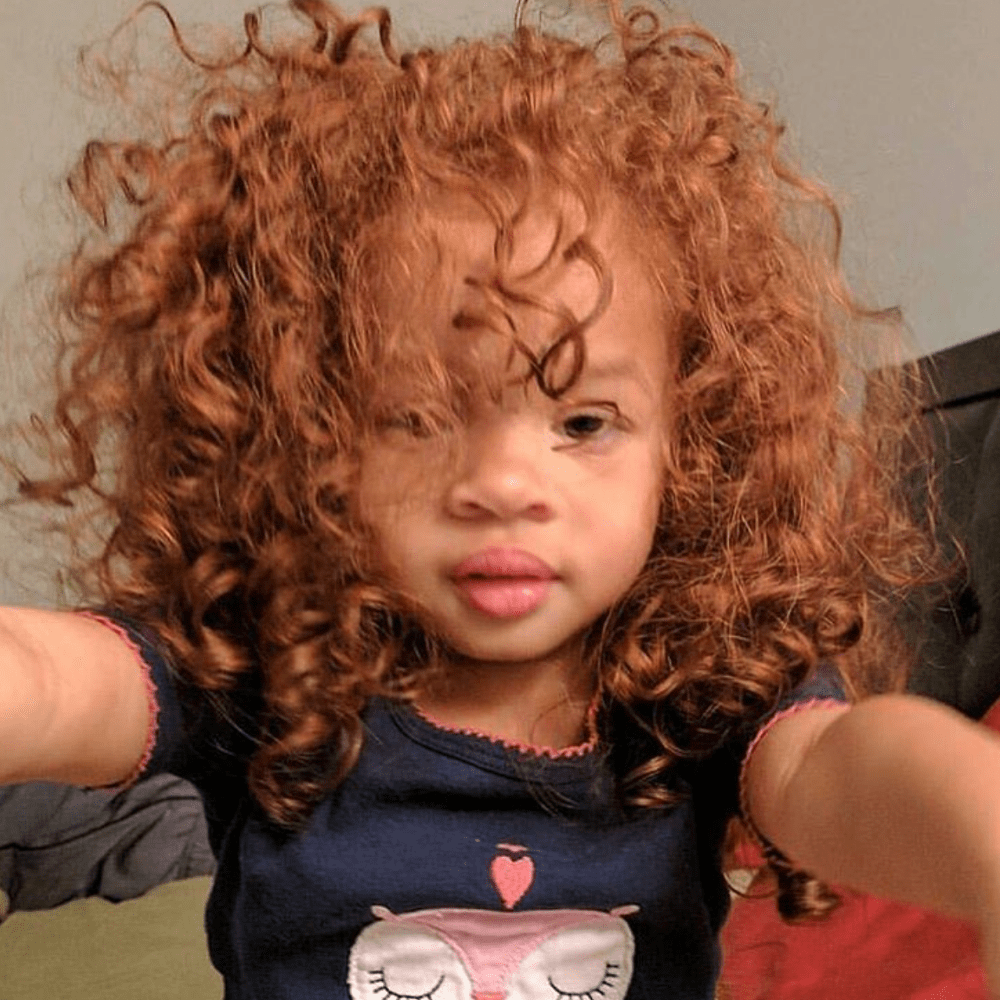 This little wannabe model redhead baby is having the time of her life posing and taking selfies using her mother's camera. Perhaps she wanted her momma to remember just how cute she is the next time she's away from home.
#28 The great hair duo
You can consider yourself lucky if you've inherited your parents' great hair because not all people can say the same. Plenty of people suffer from hair loss and have a receding hairline, even in their early 20s. Having hair or lack of it thereof can greatly affect one's confidence.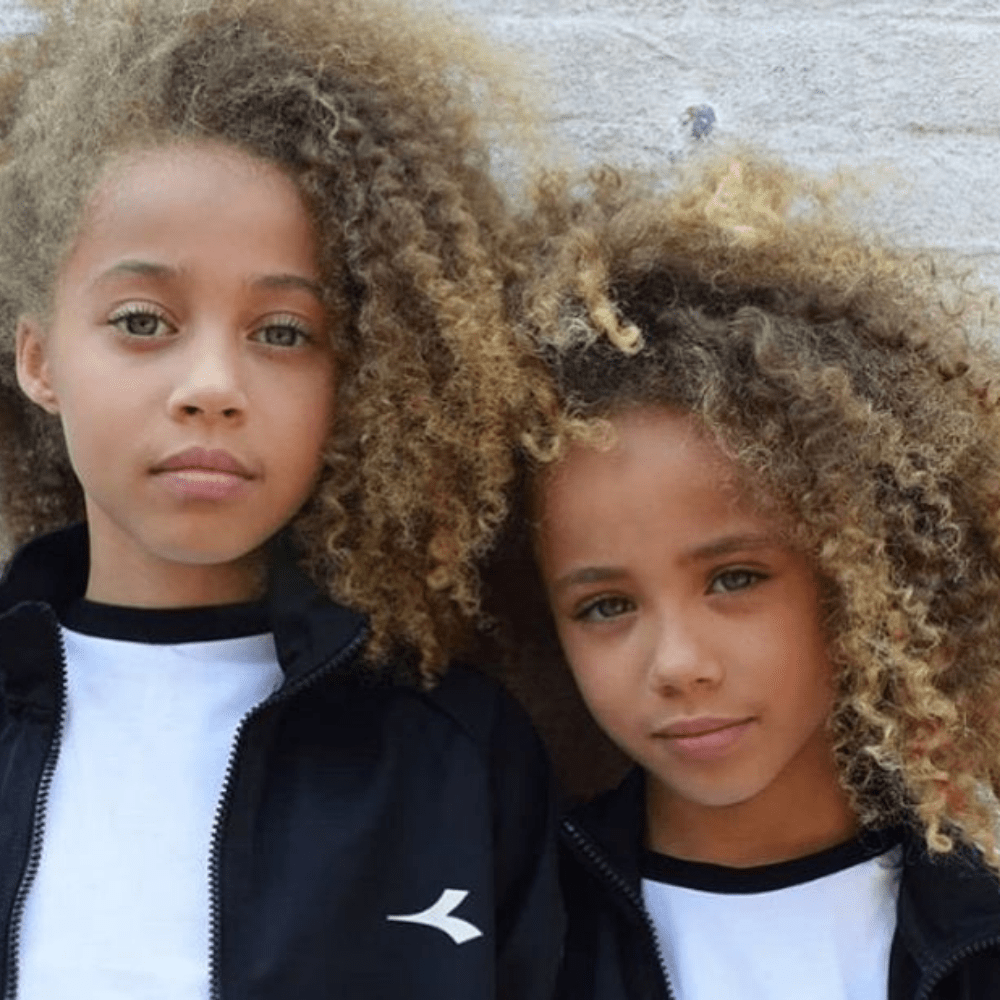 We reckon this duo with great hair are sisters. Not only do they look like each other, but they also both have the same type of hair. They must have spent quite a lot of time on the beach or under the sun because their curls have been lightened.
#29 This girl won the lottery in the hair department
Not all of us are happy or satisfied with the hair we've been blessed with. Not only do we sometimes alter the color of our hair, but we also change the texture. We go from straight to curly to even wavy. And can go from blonde to brown to black.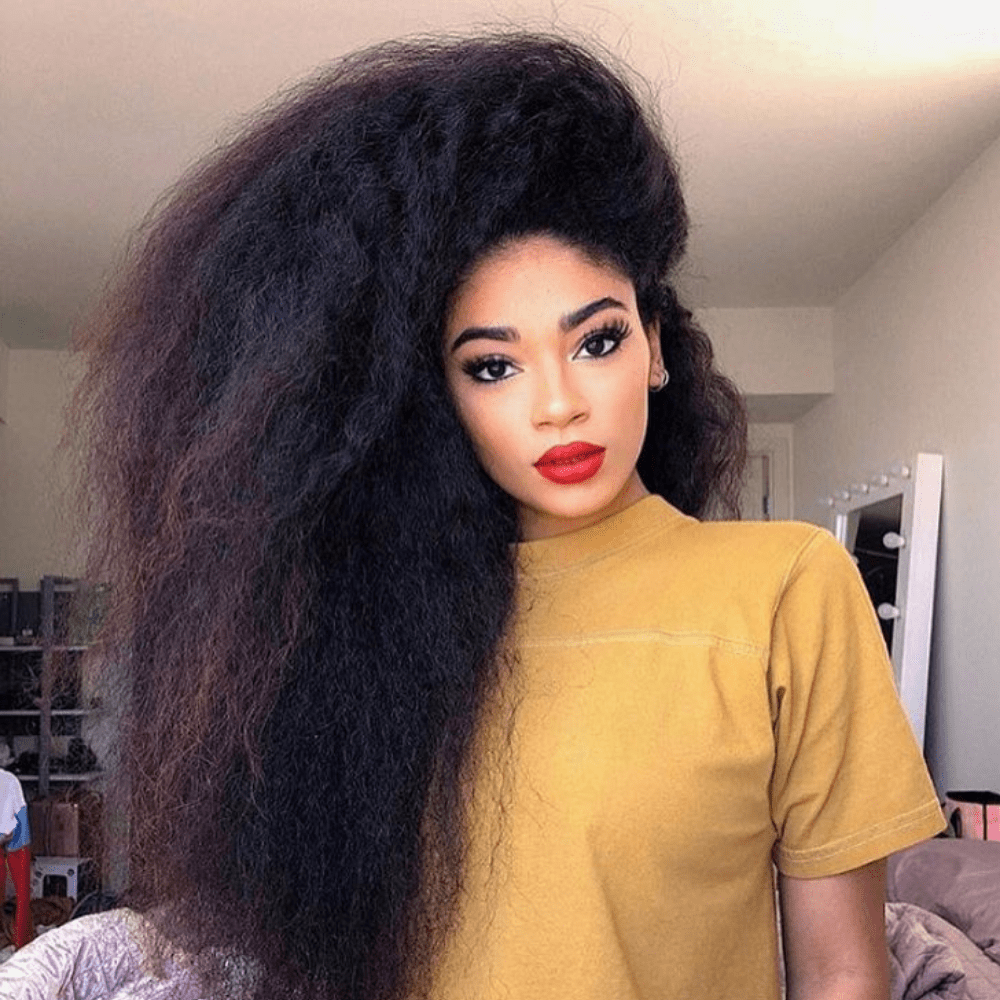 Some people might just be experimenting, but others may be dissatisfied with the hair they've got. However, we're quite sure that this lady doesn't have any complaints about her hair. Not only does she have long and healthy locks, but it also has so much volume too.
#30 She can influence my hair any time
This influencer not only has us jealous of her sense of style, she also has us jealous of her hair. We mean, look at those gorgeous curly locks. We'd love to have her hair, even just for a day. Not everybody is lucky to have hair like hers.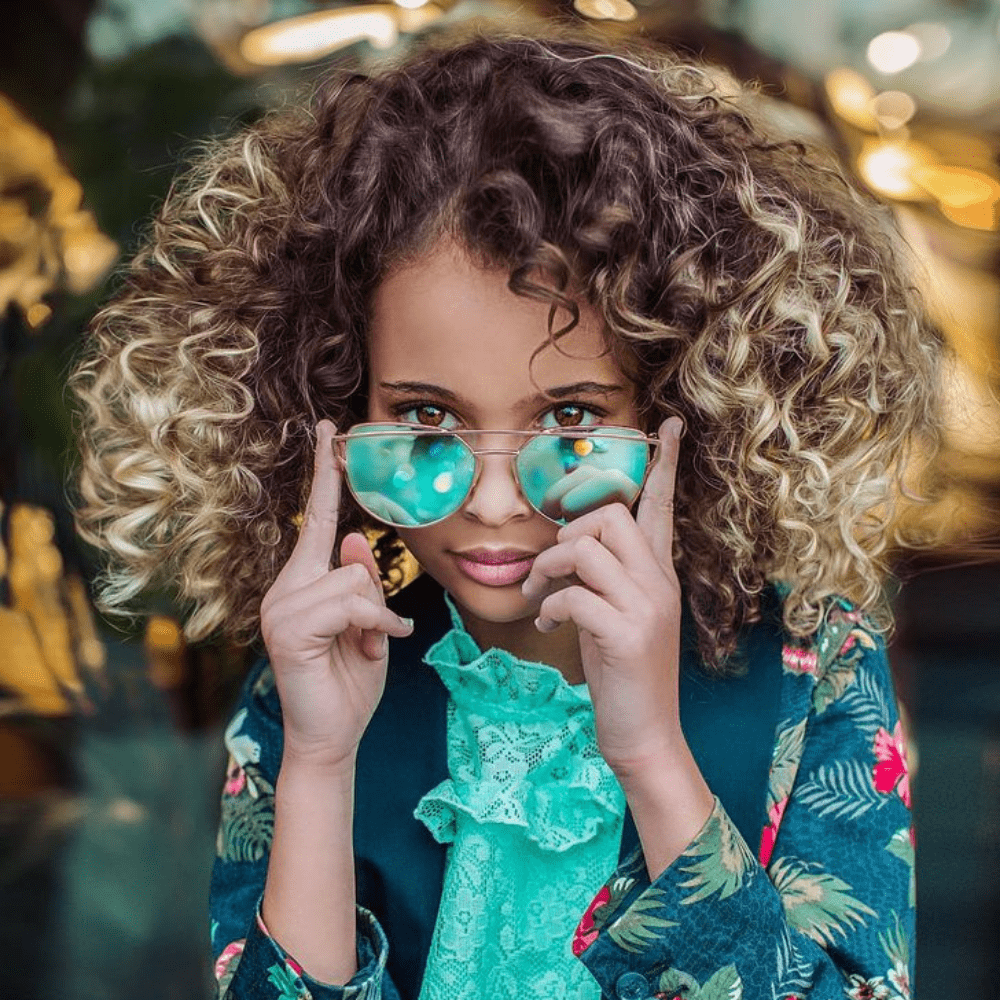 She cleverly added highlights to her hairstyle to give it more dimension, and although her hair has been bleached, either naturally or not, they look healthy and shiny. How do we get hair like that? What products do we have to apply?
#31 Happy with her hair
Hair is made of the same materials as your nails: keratin. Nearly every hair follicle is attached to a sebaceous gland, also known as an oil gland. These glands produce oil, which makes the hair waterproof and shiny. It's also your hair's natural protectant.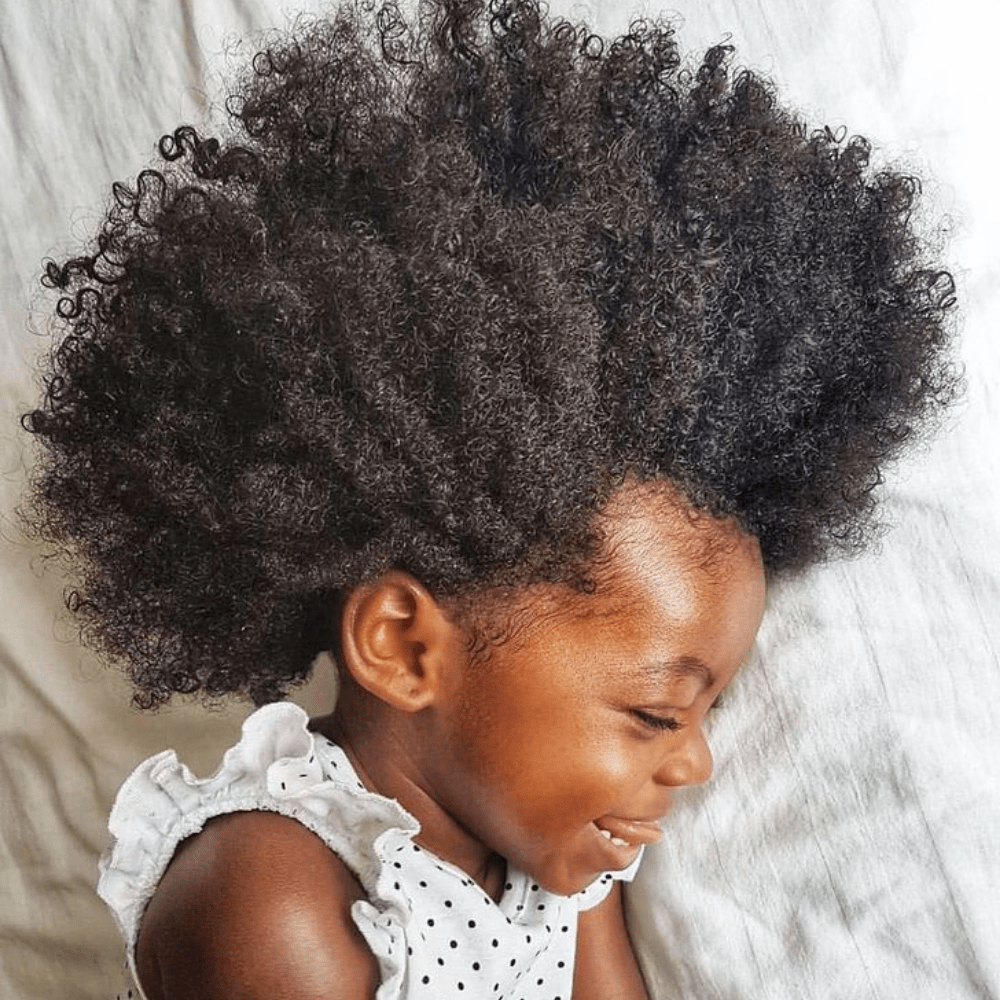 This little girl looks very happy with the hair she has been dealt. Mother nature has been very kind to her, and with such a hairstyle, there are many things she can do. She can grow out her locks, style them in dreadlocks, or even straighten them.
#32 Curly cue
This baby could easily be the son of a famous rockstar. Picture Slash from Guns N' Roses and this little fellow and you would think they belong together. His full head of hair and beautiful pattern of curls on his head deserve a mention in this list.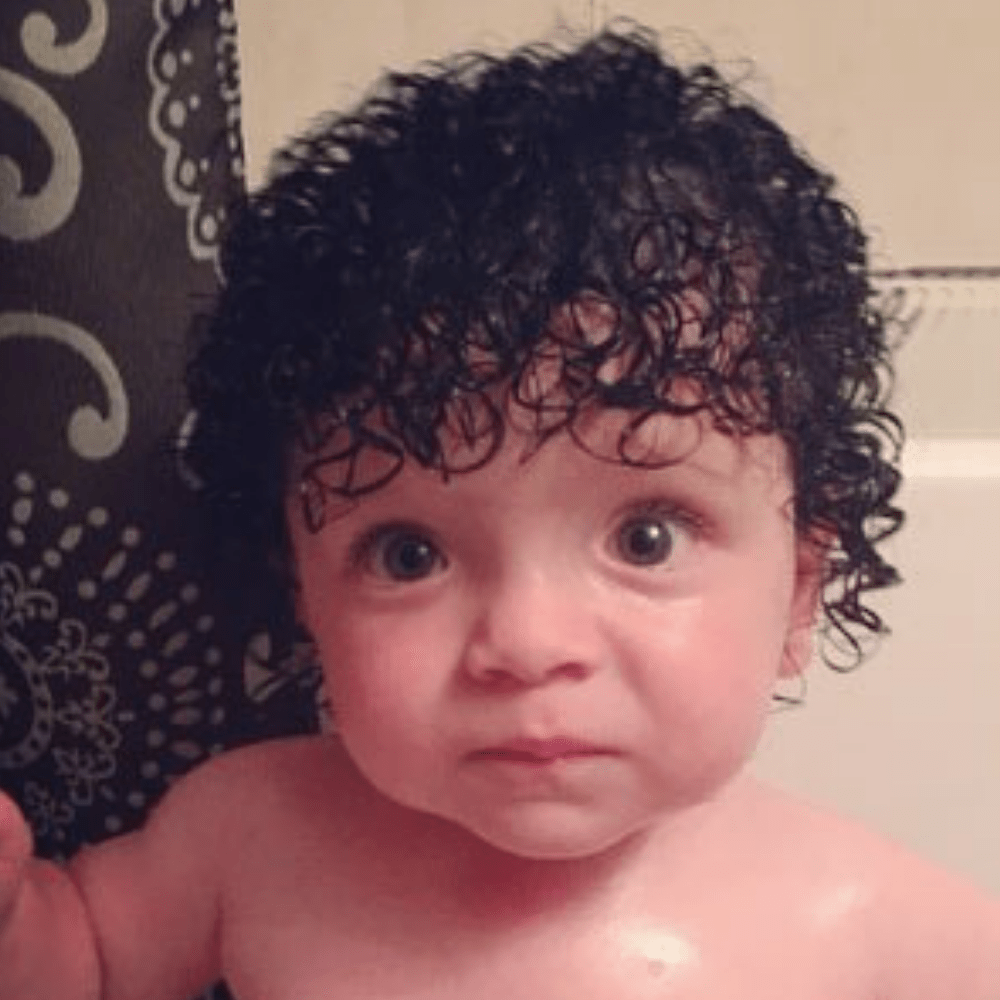 The little boy's curls don't need any extra products right now. All he needs is baby shampoo. But we reckon' his hair will need a little more maintenance when he gets older. He can decide if he wants to keep his long curls then or get rid of them.
#33 Long and thick braided locks
Hair loss is one of the many issues people deal with. Some deal with it later in life, but others deal with it even in their 20s. Hair loss can be hereditary, but it can also be caused when the immune system attacks hair follicles and other causes.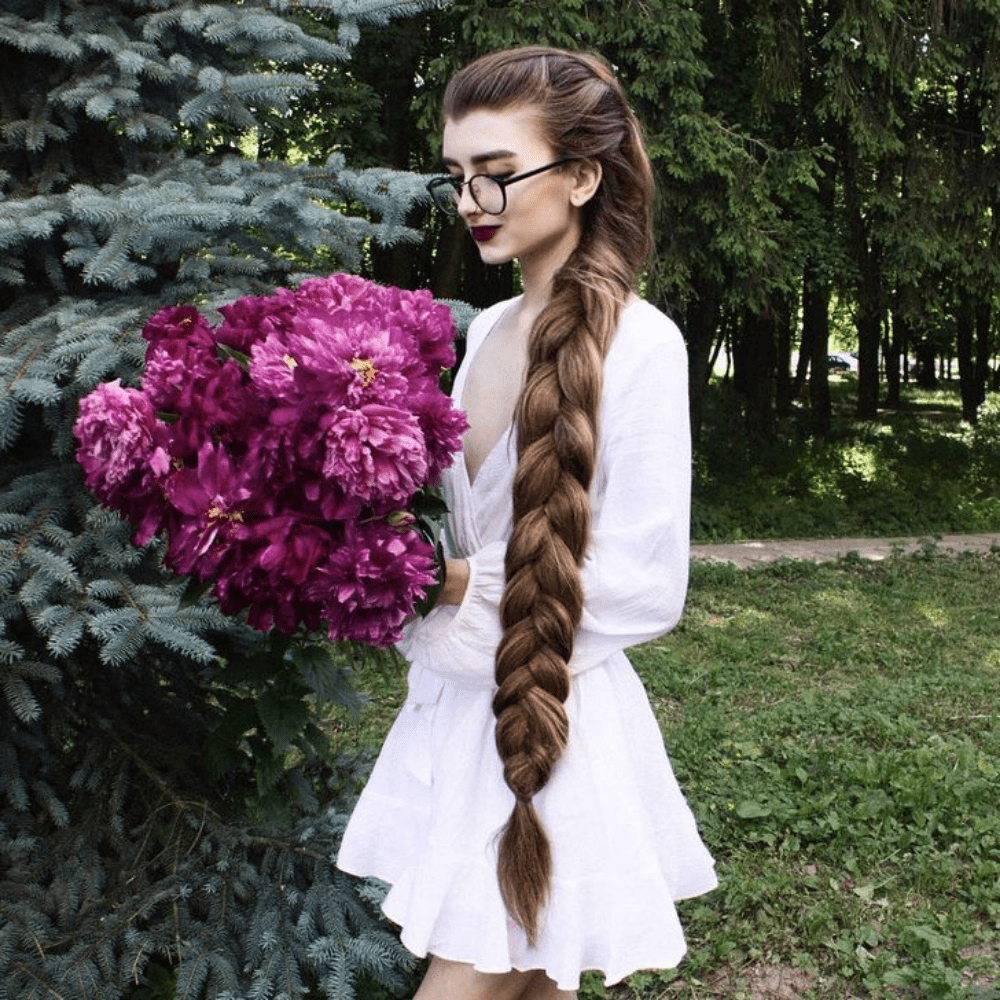 Childbirth can also lead to hair loss. Thankfully, there are a few things you can do to ensure your hair is healthy. Fortunately for this woman, she doesn't need to worry about losing her hair because she's got think, long, and luscious locks.
#34 That must require a lot of time and effort
We've seen this kind of hairstyle on plenty of dolls. With tight curl patterns, it has been a challenge to comb and style, even on dolls. But what you see in the photo is a real head of hair. We can only imagine how long it takes this woman to ensure that her hair is taken care of.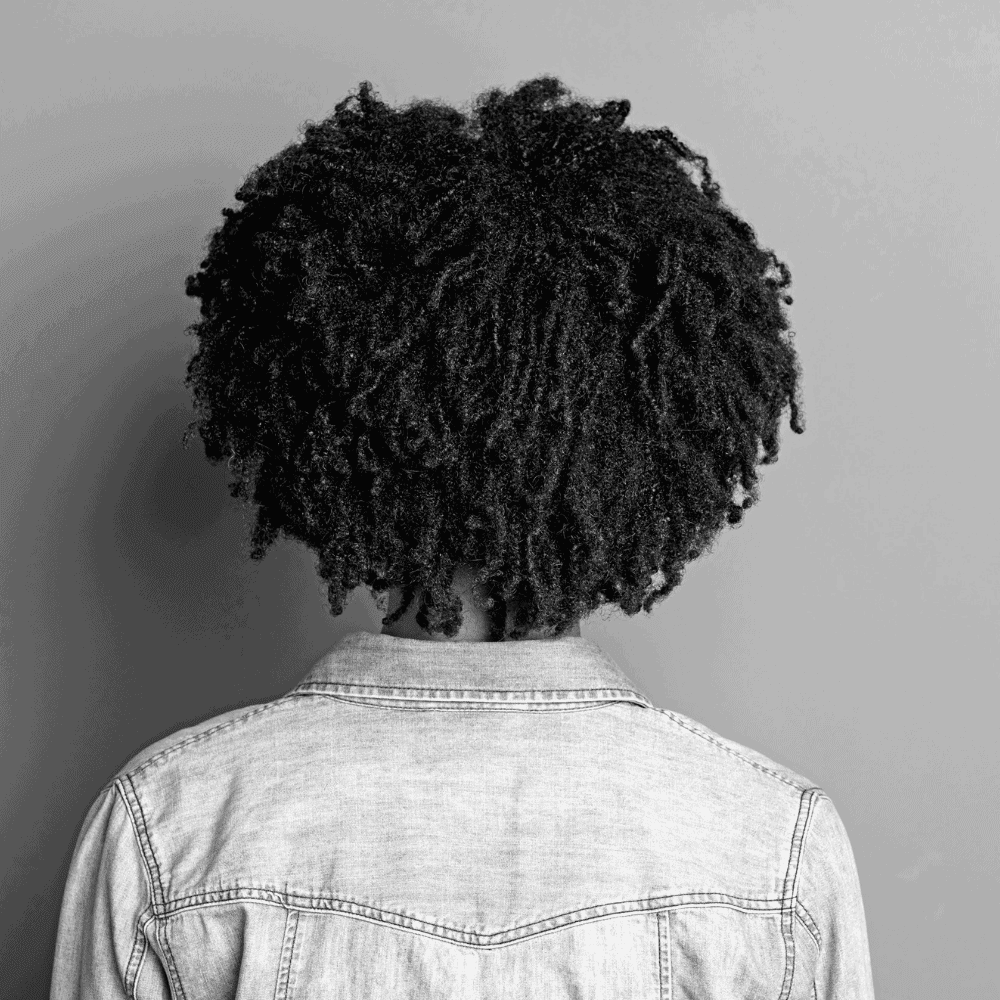 According to experts, hair with tight curls such as this needs to be brushed while still damp because it would be more of a challenge to do so when they are completely dry. It's also important to purchase the right products to ensure hair health.
#35 Did we surprise you, little fellow?
This little fellow must have been surprised when his photo was taken, but who could resist taking a photo when he has an unusually full head of hair. Babies that are born with thick hair commonly start losing it after 6 months.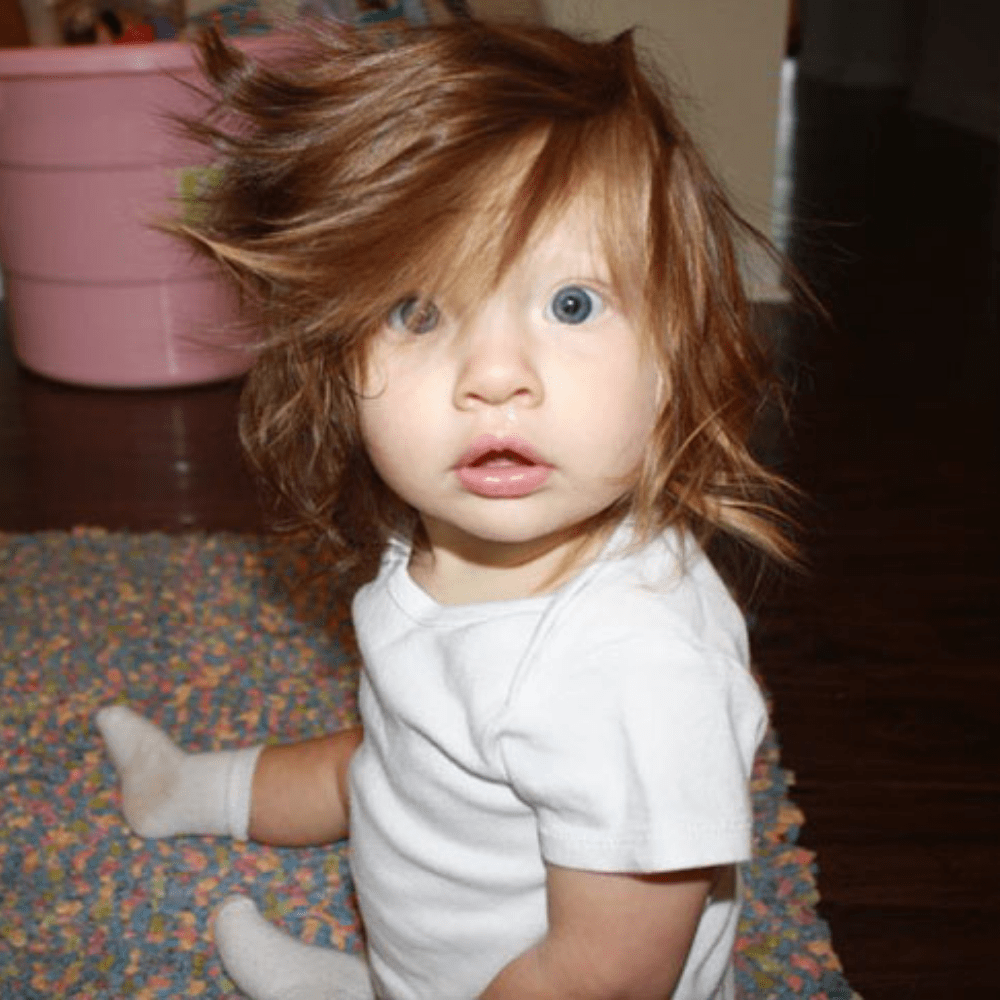 But this cutie has managed to hold on to his hair! Parents don't usually cut their babies' hair until after they are a year old and when the hair grows long. The hair is simply tied so it doesn't end up covering their faces or disturbing them.
#36 We love this 'do
We know we're supposed to focus on hair but, this young lady looks like Rihanna in her teenage years with a full head of hair. You might recognize the person in the photo as Teyana Taylor, an actor, singer, dancer, model, and choreographer in her own right.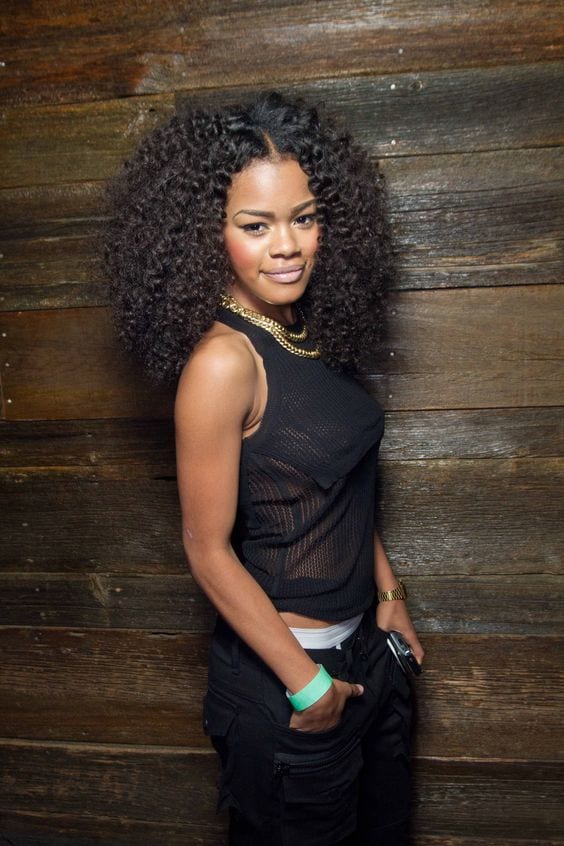 She constantly changes her hairstyle, but we love this particular one very much because it looks so natural. It's achieved by twisting hair and allowing it to sit overnight. By the next morning, it unravels into perfect curls that everyone will be envious of.
#37 A hairdo that doesn't require so much
When thinking of a hairstyle, it's important to also think about how many products you need, and the time and effort it requires. You don't want to be late for work or other appointments because you need to spend hours styling your hair. That just doesn't make sense.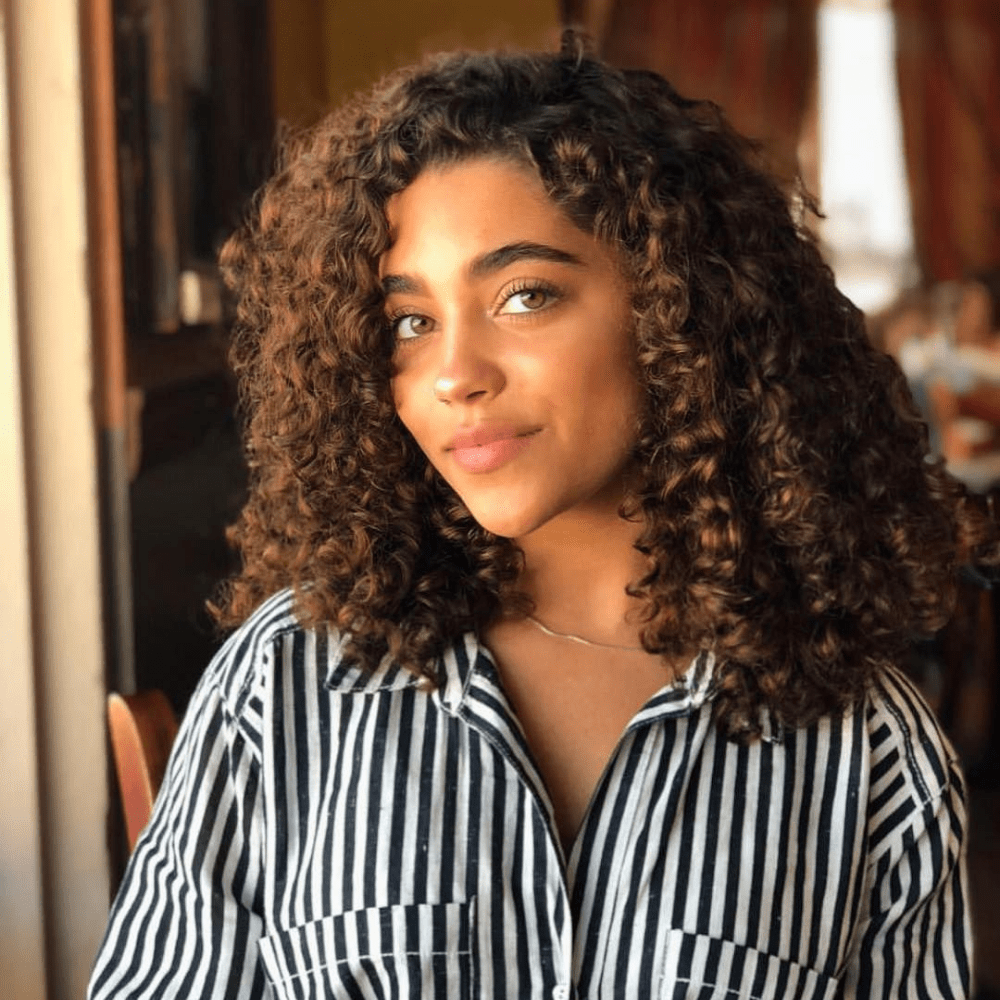 You want a hairstyle that looks like you've been to your hairdresser regularly, but also one that is effortless, and we think this hairstyle is the perfect example. It's short, sweet, and curly. She can focus on other things instead of worrying about her hair.
#38 We're loving this baby's little curls
According to statistics, 11% of people are born with naturally curly hair. So, what makes hair curly or straight? It is the shape of the follicle which will tell you if your hair will be curly or straight. Round follicles tend to result in straight hair, while oval follicles result in wavy or curly locks.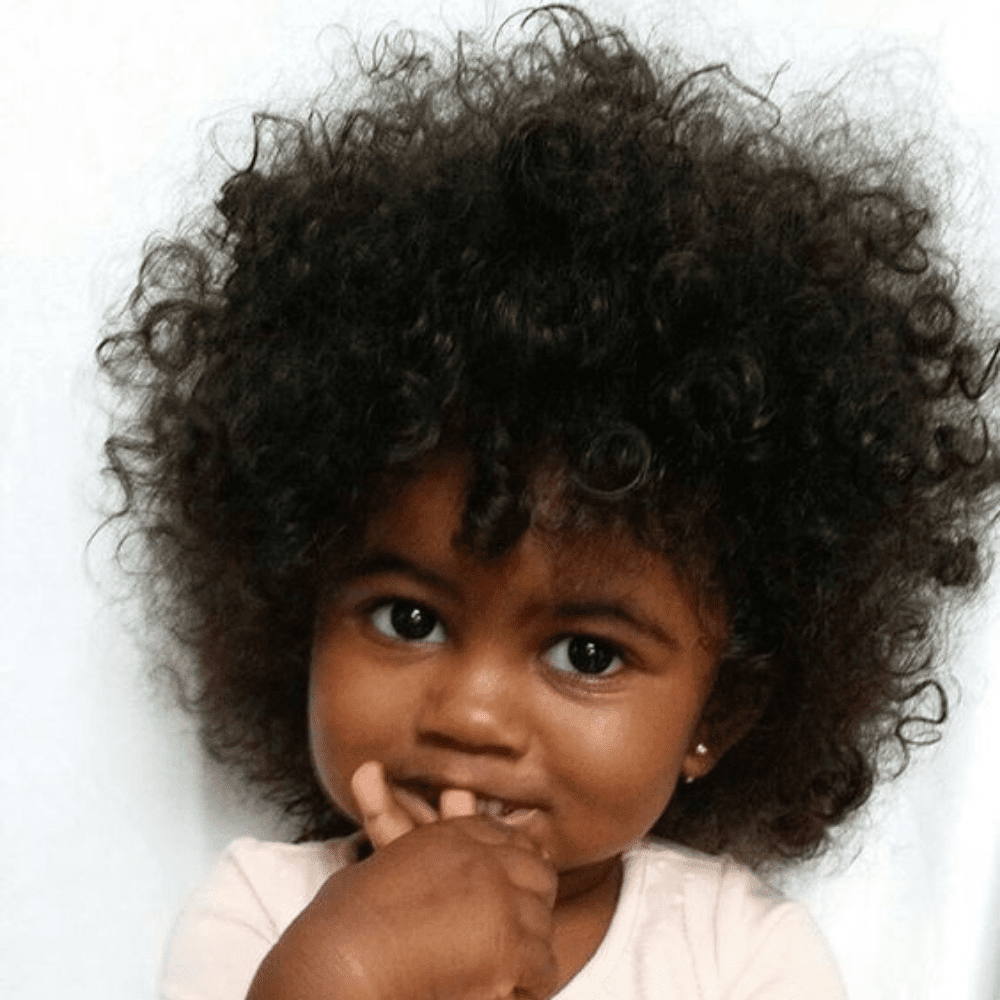 This little girl's ringlets and curl patterns most likely means she has oval-shaped hair follicles. She must have gotten her incredible hair from her parents. She won't be needing hair extensions, but her mom will stay quite busy styling her curls.
#39 Highlights for her hair
We either want to go lighter or darker with our hair, so we go to salons and spend hours on end there so that the hairstylist can achieve the color we want. Some people even go as far as bleaching their hair, which can result in dry and dull hair.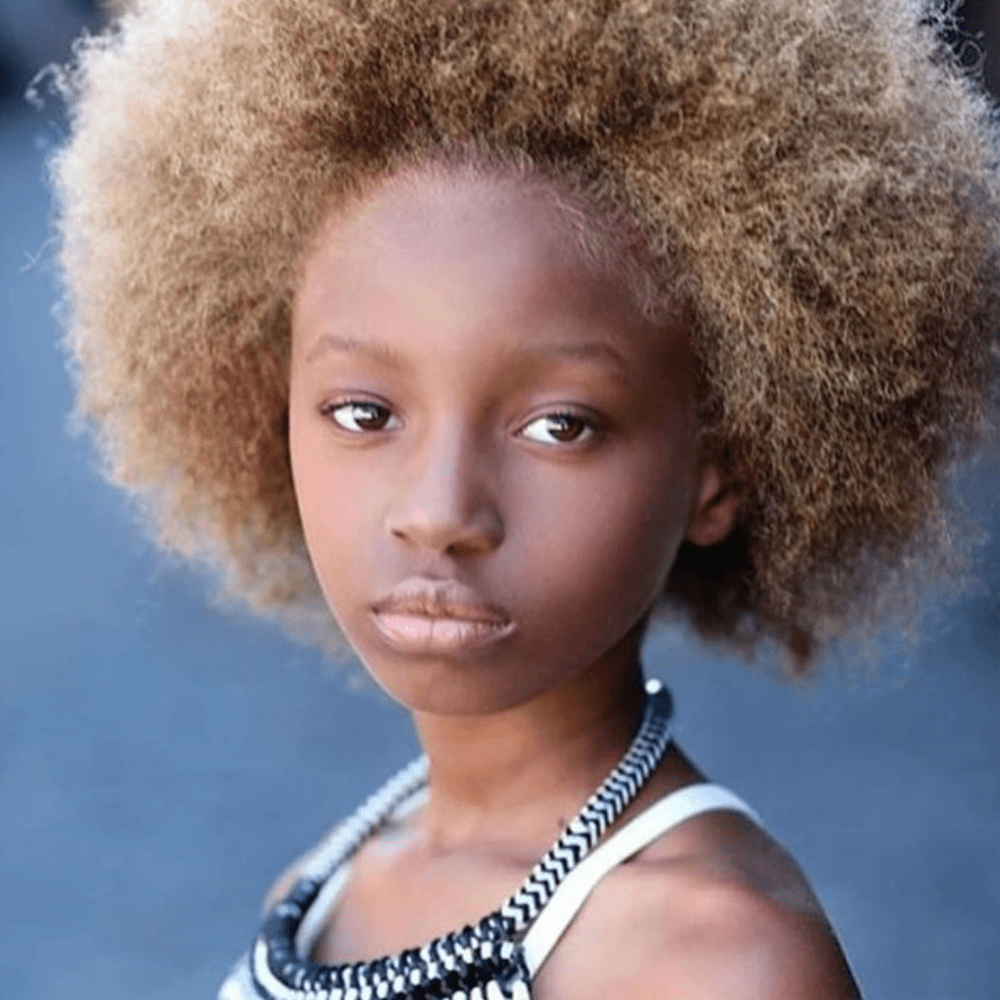 If you live by the beach and are constantly in the water, your hair will be bleached naturally by the sun. This little girl doesn't need to go to the salon or the beach because she has natural highlights. She should embrace her natural hair color. It's splendid!
#40 We're buying what she's selling
If this girl is selling hair products, we're buying it. She would make the perfect endorser because of her mane. She's the envy of people with flat and limp hair, as well as people suffering from hair loss. We are sure everybody wants to know her secrets.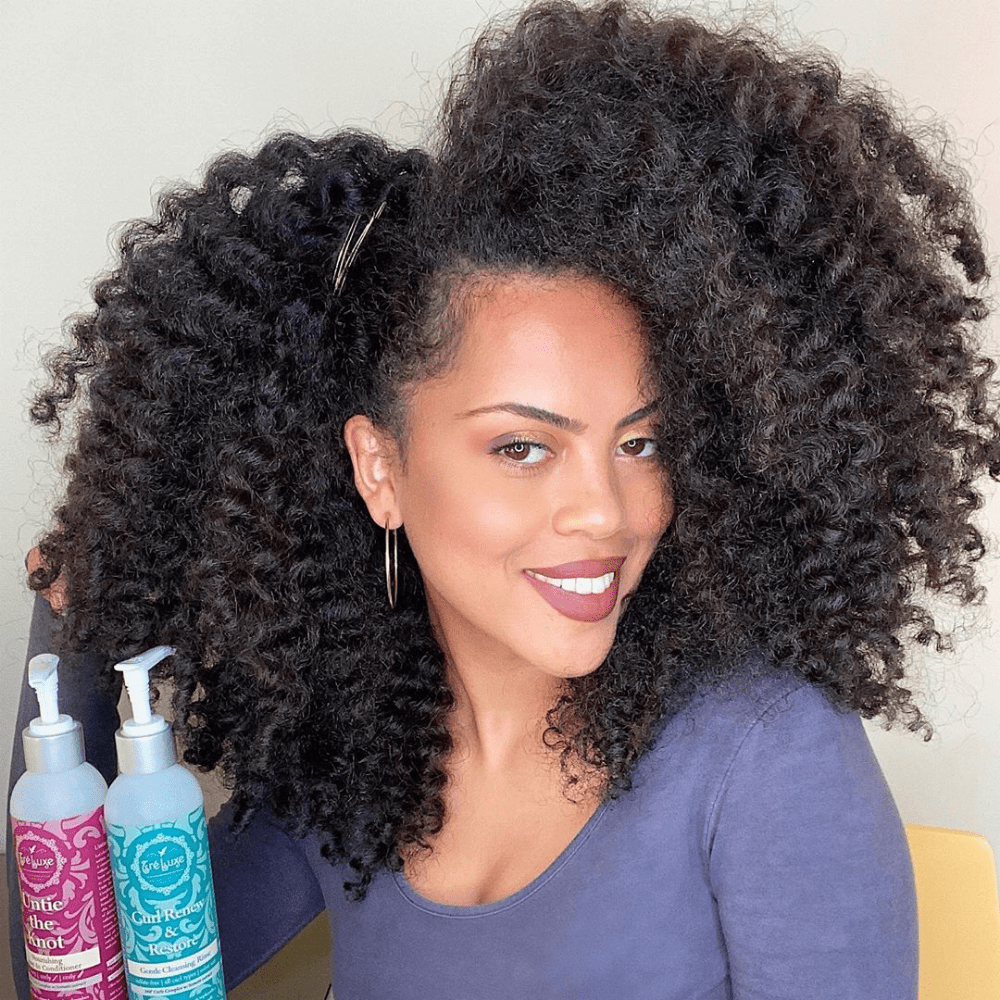 If the products she's using can give us the same thick, healthy, and voluminous mane, we're all for it. We're more than willing to spend a few extra dollars because hair like that doesn't come by frequently. However, we are sure some of it comes from momma and daddy.
#41 Men can have great hair too
Who says that great hair is only in the domain of women? There are certainly many men in the world who can proudly brag that they have healthy, thick, and shiny hair, like this guy. This makes all of us ask why we don't have hair like his.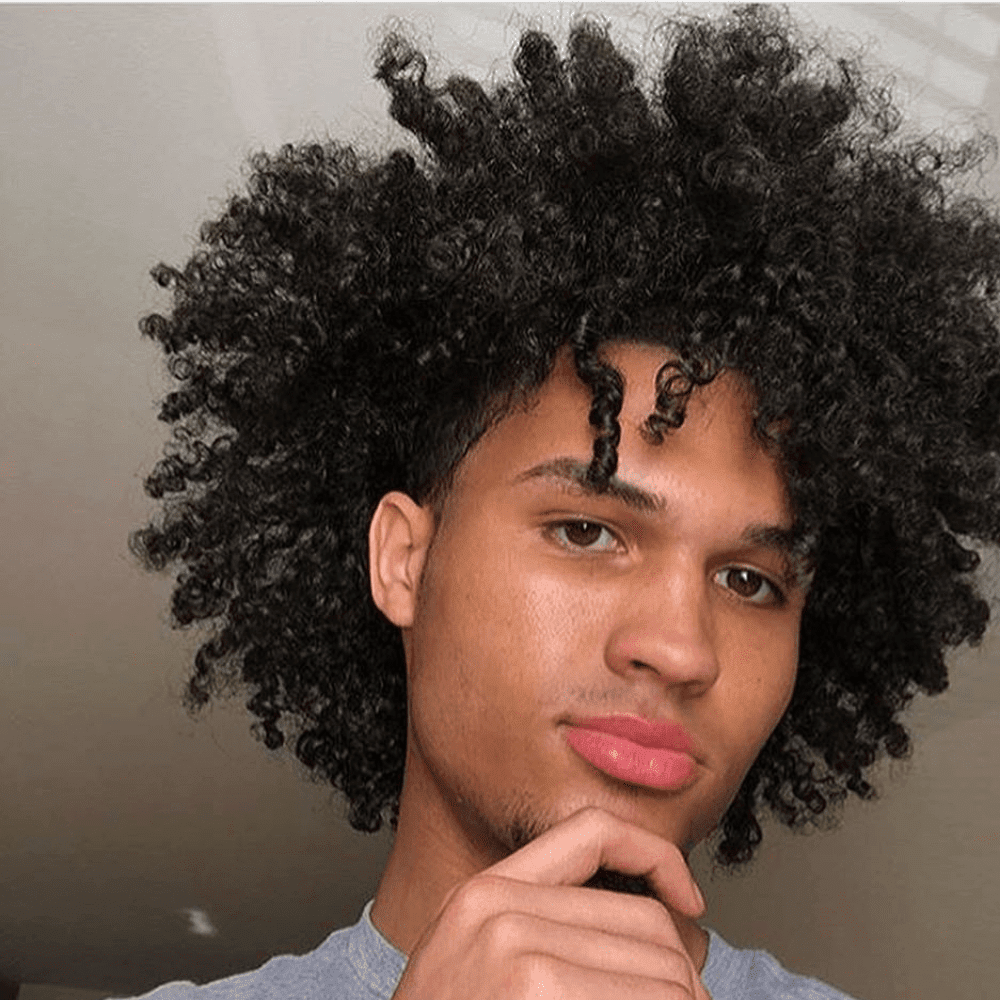 Men aren't known to apply a lot products on their hair, and they don't spend a lot of time doing their hair either, but it's good to know that there are men out there who still choose to take good care of themselves. There should be more of them.
#42 This guy could be a hair model
This is another guy who deserves to be on this list. He has an impressive hairstyle that will make you wish you had it too. His tight, coiled hair looks satisfied and happy sitting on top of his head. He can easily be a model for hair products.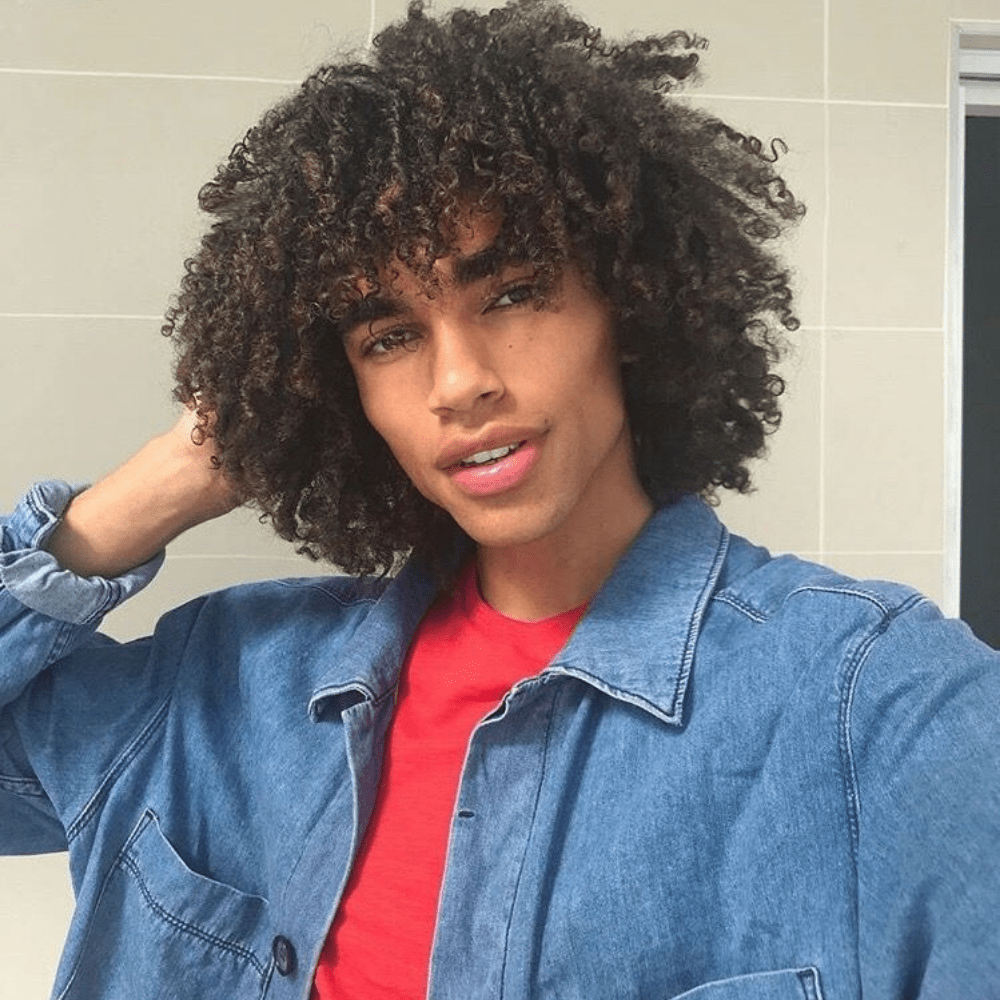 Although there is a tendency for curly hair to be dry, proper hydration can easily fix such issues. There are several products available today designed to keep hair nice and moisturized. If you plan to style your hair the same way, keep in mind to avoid using gels because they are going to make your curls a lil' droopy.
#43 Natural is always better
Why is it better to embrace your natural hair? Because changing your hair with chemicals can lead to serious consequences. It can dry your hair, make it frizzy, and sometimes, when not done correctly, it can also result in hair loss that takes years to grow back.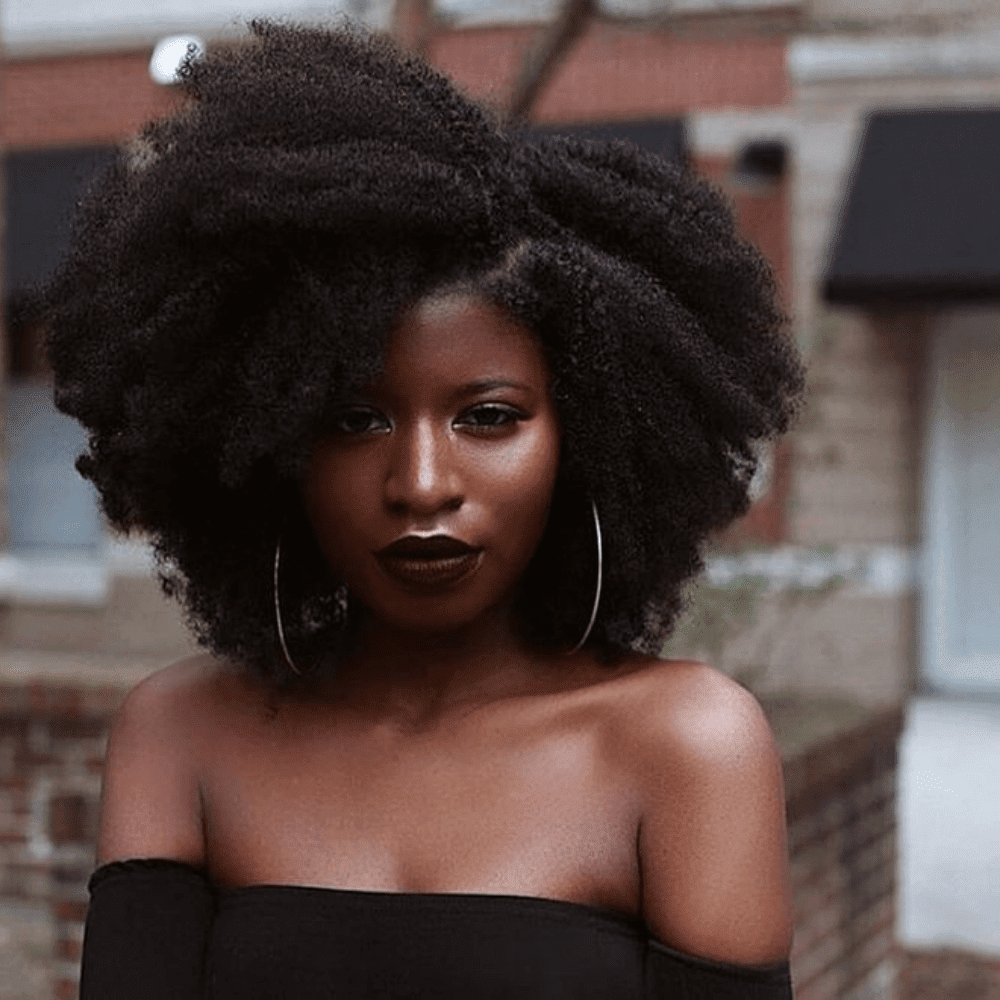 We're all for natural, and we're all for companies letting their staff embrace their natural hair, regardless if it's curly, straight, voluminous, or flat. We're quite sure that their hairstyle doesn't have any effect on their abilities and skills to be productive or do fun activities.
#44 Embrace your natural style
This is another hairstyle that should always be allowed at work. We've all read of employees and students being told to cut their hair, or they won't be able to keep their job or get an exam. We should all embrace our natural hair.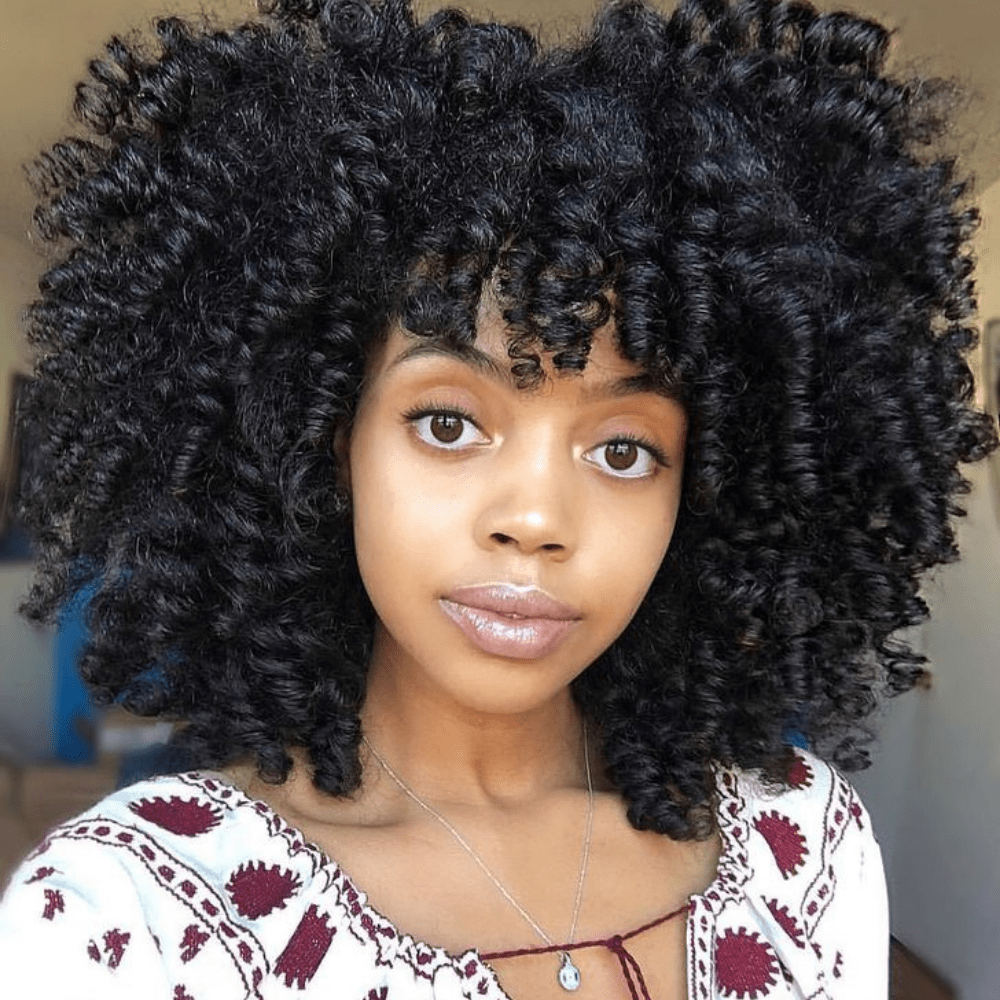 We are all unique, and so are our hairstyles. This lady's impressive curls are the work of mother nature, No, she didn't spend hours in the salon chair or at home in front of the mirror with rollers. It's all-natural.
#45 She wants to be just like her mom
Usually, the hair we are born with is directly related to our parents' hair genes. Sometimes we get a mix of them, and sometimes we come out with only one type of hair. At around 22 weeks of pregnancy, the baby in the womb starts sprouting fine body hair called lanugo, which is present on all parts of the body.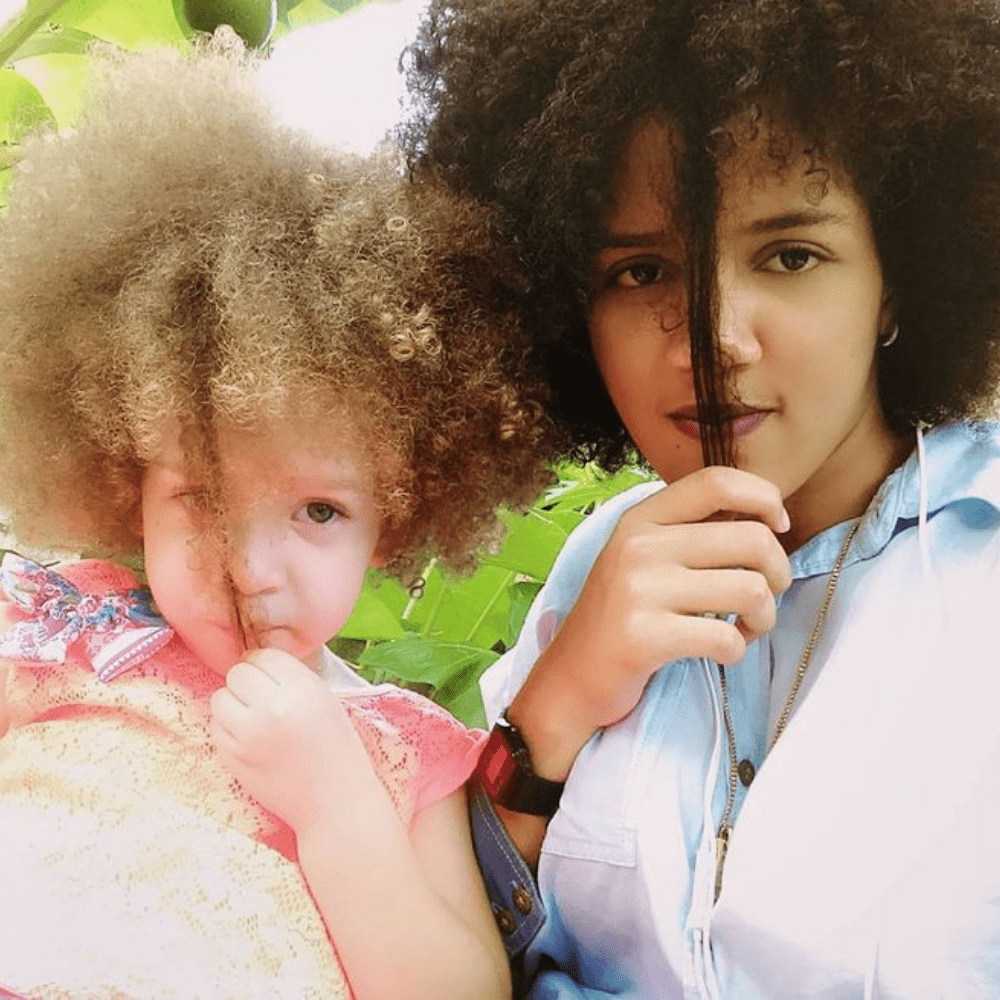 Around the same time, the hair on the baby's head also starts growing, but the baby's hair texture and color may change during the first few months. One thing's for sure though, we inherit our hair from both sides of the family. It looks like this little girl got her mom's hair.