Just Wig It: A Look At Hollywood Celebrities Who Wear Wigs And Other Hairpieces
By Isabel K May 14, 2023
---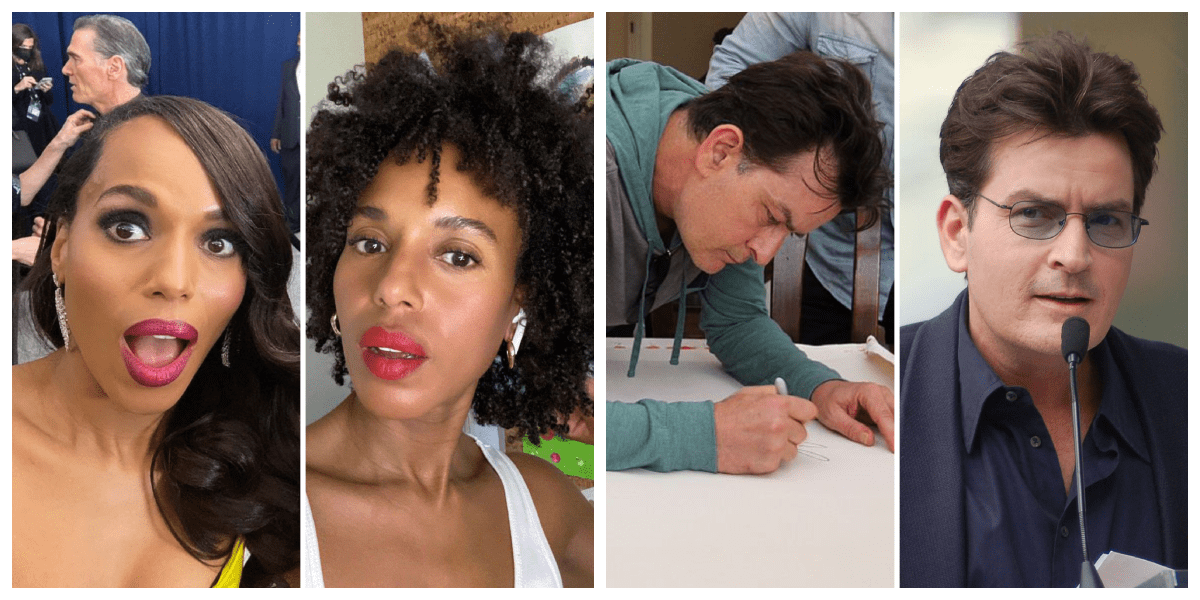 This article was originally published on
whythese
Celebrities put a lot of time and effort into their looks, whether they are simply stepping out for dinner or doing a red-carpet appearance. They always have to look good. And for most celebrities, that involves wearing wigs and extravagant outfits to fit the aesthetic required.
Thanks to this intense pressure to always look the part, it's no surprise to learn that most stars have to wear wigs when they're outside. From rappers to musicians and actors, wigs aren't anything new for celebrities. While they often strive to look perfect for the paparazzi and fans, we understand that it's not always easy to step out in their natural hair. Even we struggle with that!
That said, different celebrities have different reasons for wearing wigs. So, here are a few of them you probably didn't know wear them and why they do it!
1. Gwen Stefani
This former "No Doubt" band member and The Voice judge always looks stunning anytime she appears on TV. While she is currently focusing on new music, one of her most iconic looks for the last few years has been her blonde wigs.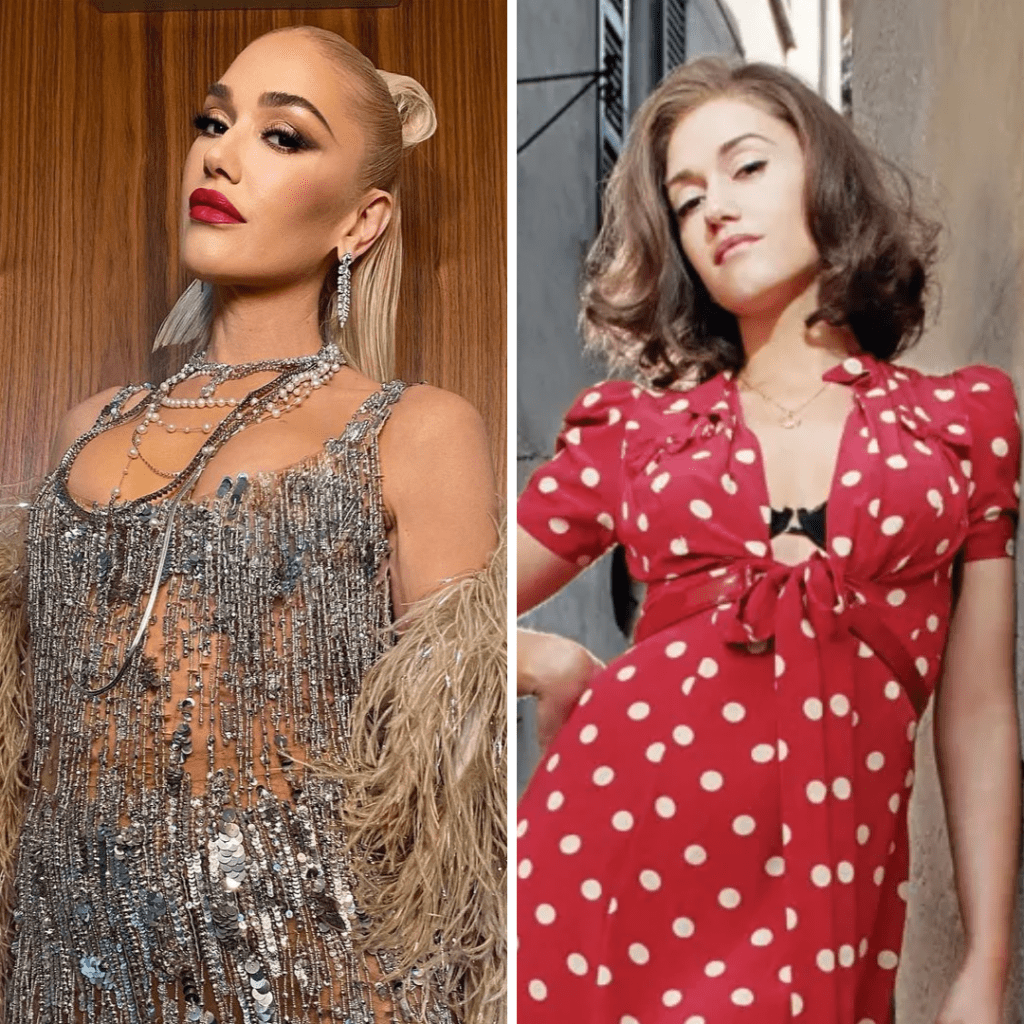 While her day-one fans know her as a brunette, the star has never been shy to try different looks and wigs, and she has never been shy about admitting it. She's previously been quoted saying it's not real, and it's been a long time since she's rocked her natural hair.
2. Kylie Jenner
Reality TV star and makeup business mogul Kylie Jenner has always made the news because of her looks. Her fans are constantly anticipating what she will do next, whether it's bigger lips, her outfit, a banging body, or her latest Instagram post.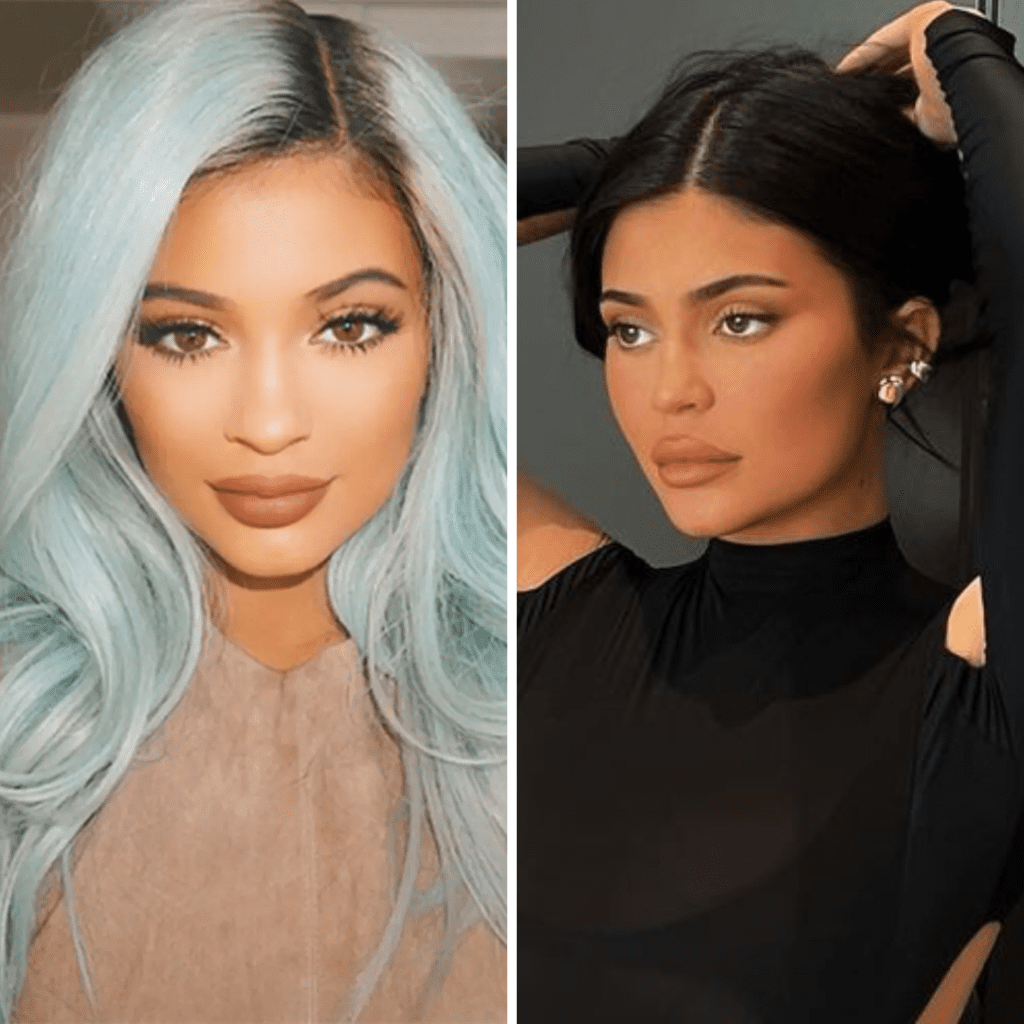 When her business was in the early stages, Kylie did everything to gain the young generation's attention, including donning bold-colored wigs. While stepping out, she wore red, green, and even yellow wigs, which undoubtedly made her stand out in any crowd or room she was in.
3. Cardi B
While Cardi B is now a world-famous musician and business mogul, she once lived hand-to-mouth and had to work in strip clubs to survive. When her hit song, Bodak Yellow, became a worldwide hit, she started owning red-carpet events with beautiful colorful wigs.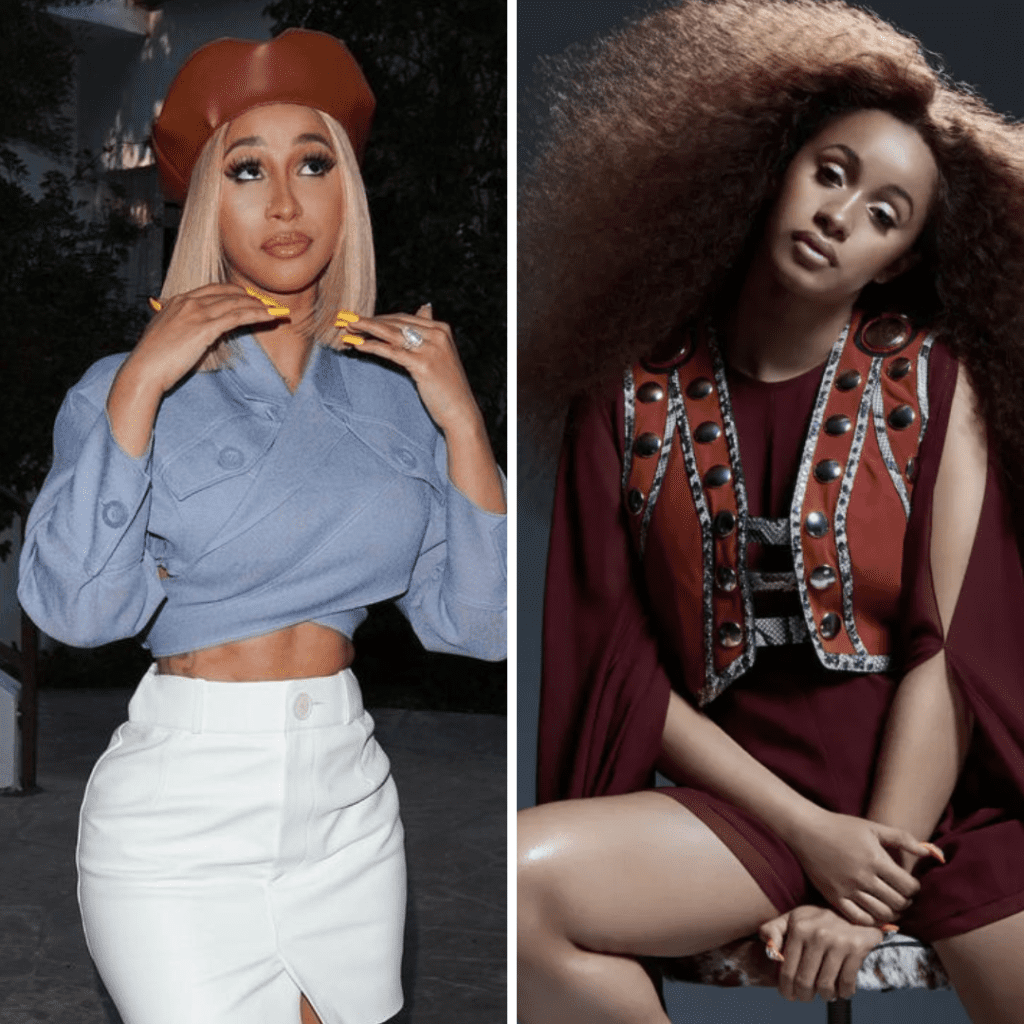 From pink to yellow, red, and black wigs, the singer never disappoints when she is on Instagram live, attending the Grammys or a party. Although she has beautiful natural hair, the wigs help her express herself and match her outfit for the day.
4. Laverne Cox
Laverne Cox has never shied away from revealing who inspires her looks and outfits when it's time to show up and show out for an event: the multi-talented Beyonce. And we can all understand why because Beyonce never misses! For her, this inspiration also includes the hair department.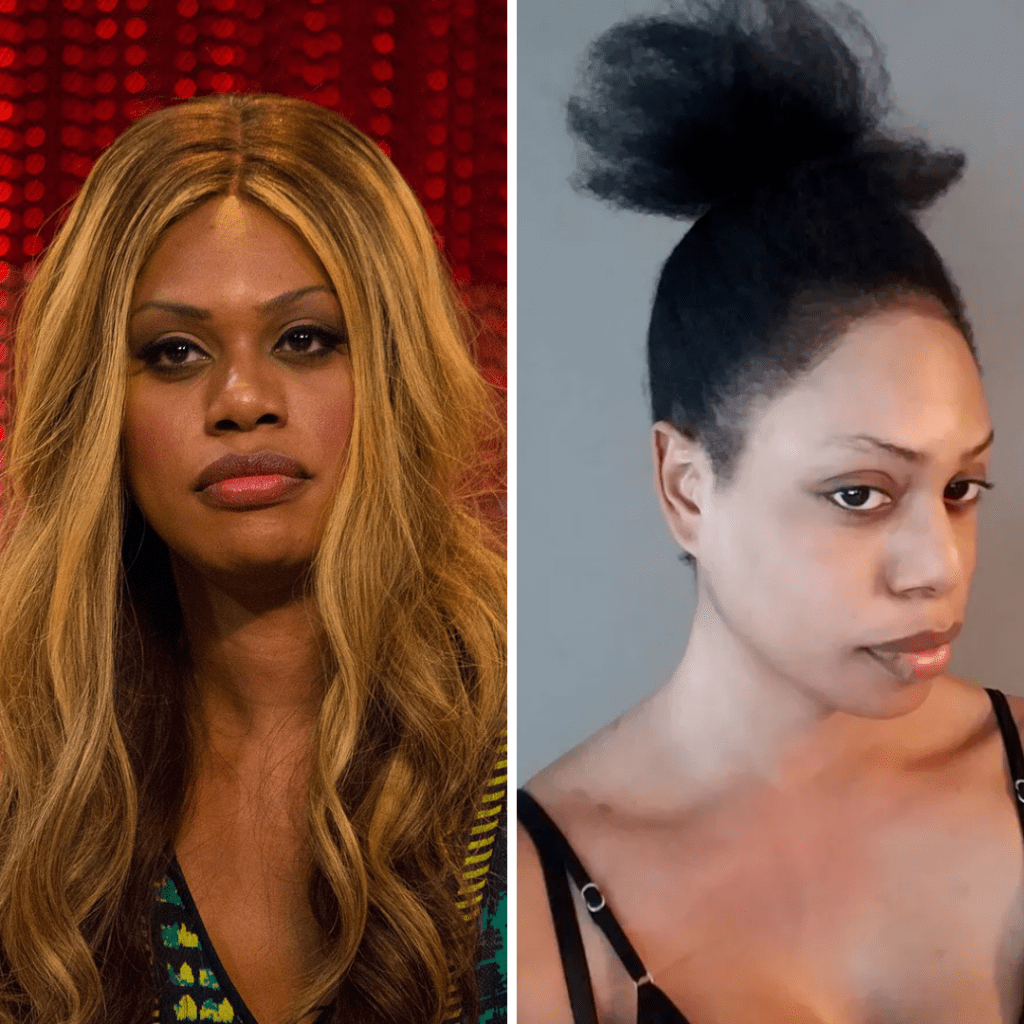 So it's not surprising to see Laverne rocking booty-length hair extensions with blonde highlights, just like the former Destiny's Child star. Frankly, she always looks amazing in them. Laverne says she 'lives in wigs' because she loves to be versatile and protect her natural hair.
5. Beyonce
Being a superstar and having to travel, create music and perform on tour for most of your life can be stressful. But now that Beyonce has established herself as a legend in the industry, she seems to be slowing down and enjoying the fruits of her labor.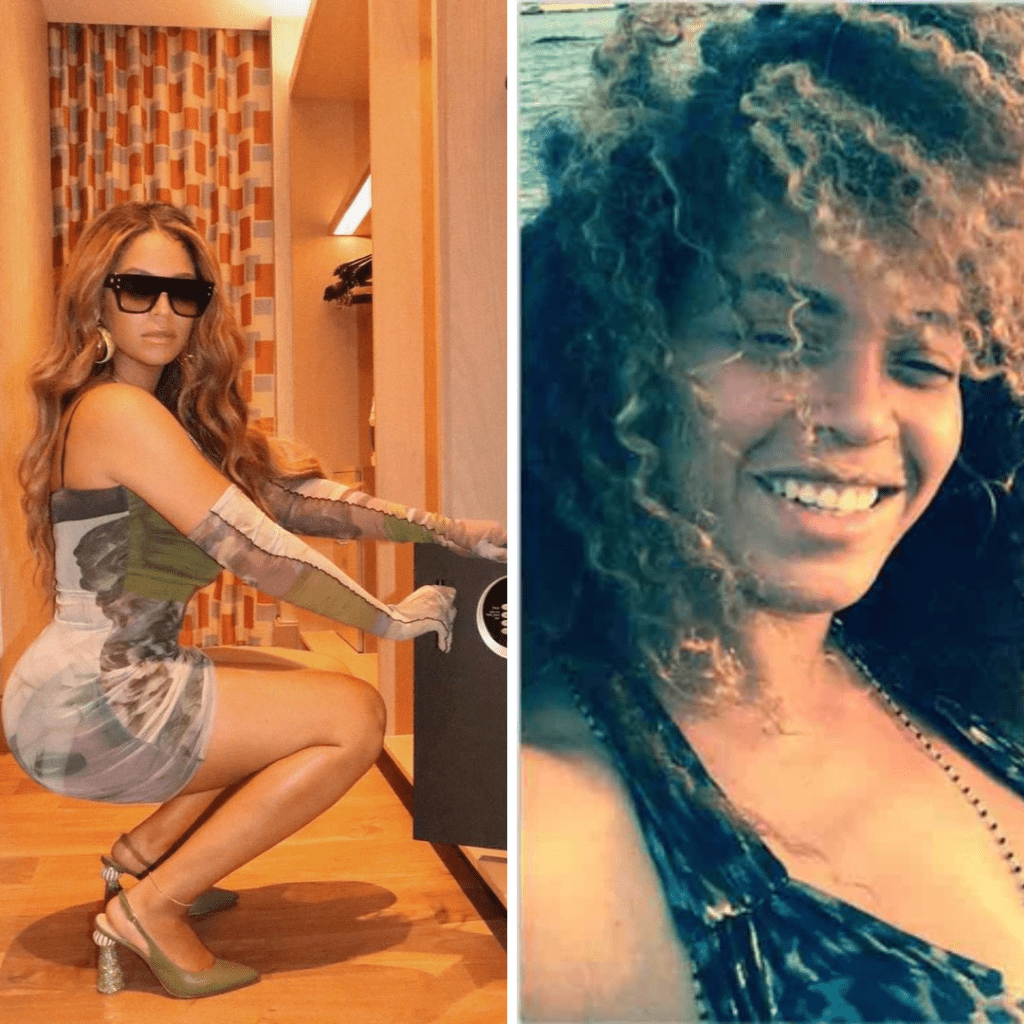 We've only seen her natural hair a few times, but it's long, beautiful, and healthy. She likely maintained this by wearing wigs for years to protect her brown curls. And it worked. She isn't afraid to throw on a wig for her performances and appearances to suit her look of the day.
6. Wendy Williams
Wendy Williams gained popularity as a radio host before transitioning to TV for her daytime talk show, The Wendy Williams Show. Spending all that time on camera required her to change her looks frequently, so wearing wigs only made sense.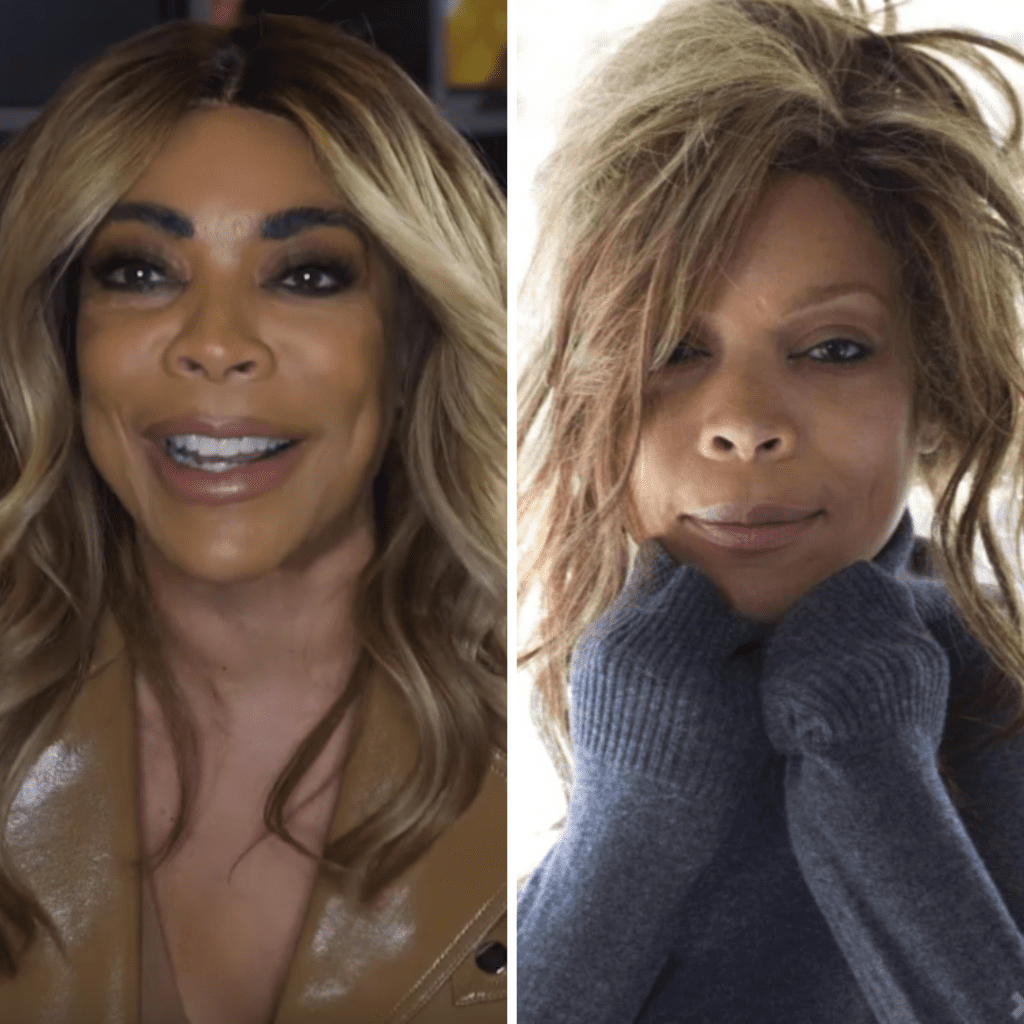 But there are a couple of times she has taken off her wigs and thrown them to her fans. She loves to rock different colors but always sticks to a distinct style she has loved for years. The different colors and textures are simply fun to experiment with.
7. Lady Gaga
The talented Lady Gaga was known for a long time for her crazy outfits on the red carpet or while performing on stage. She knows how to capture people's attention using her fashion sense, which has never failed her. What some people don't know, however, is that she is naturally a brunette.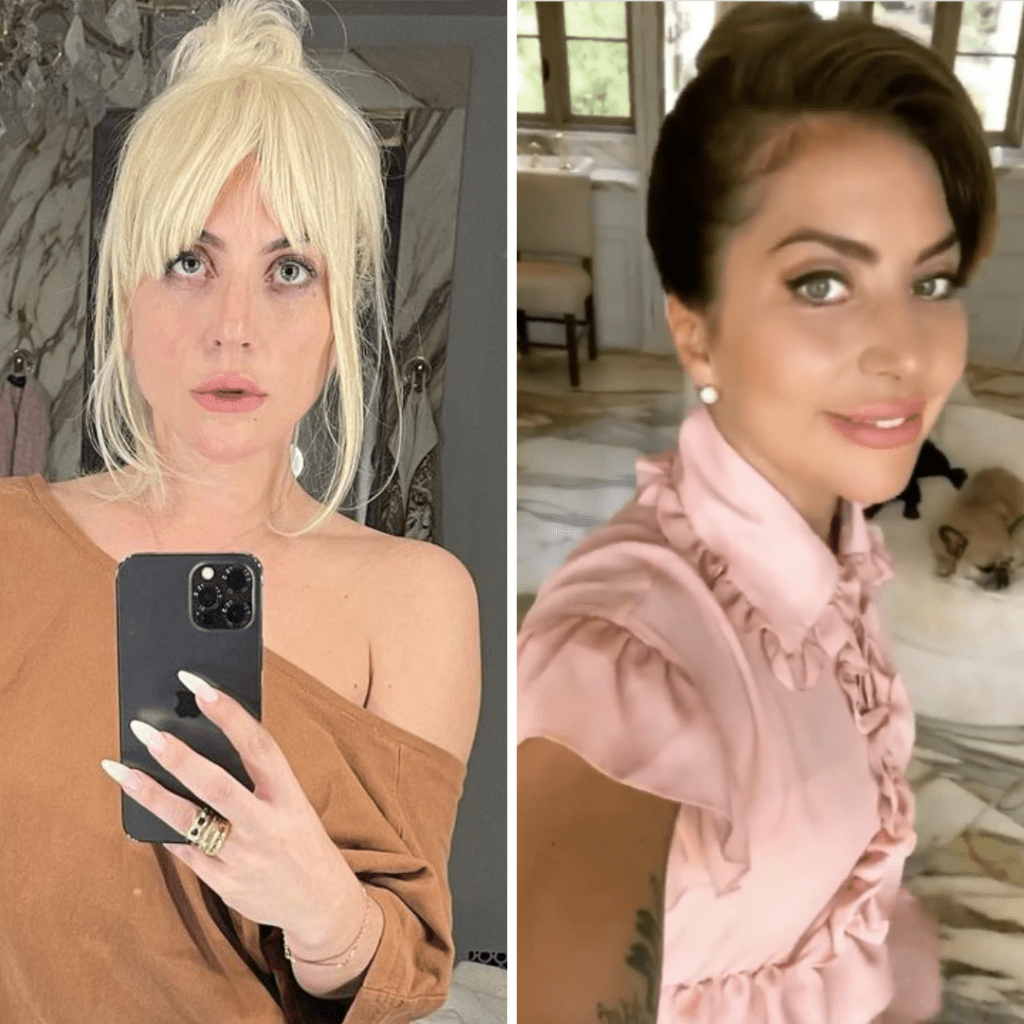 But you will often see her rocking blonde, white, and black wigs on the red carpet, during performances, or in her movies. Her natural hair isn't too long, but the wigs help give her a sense of drama and style that she enjoys while out with her fans.
8. Tyra Banks
Tyra Banks is a bonafide pioneer in fashion and beauty and also a talk show host who made a name for herself in Hollywood because of her hard work. But it didn't come easy because she always had to look a certain way thanks to the world's beauty standards.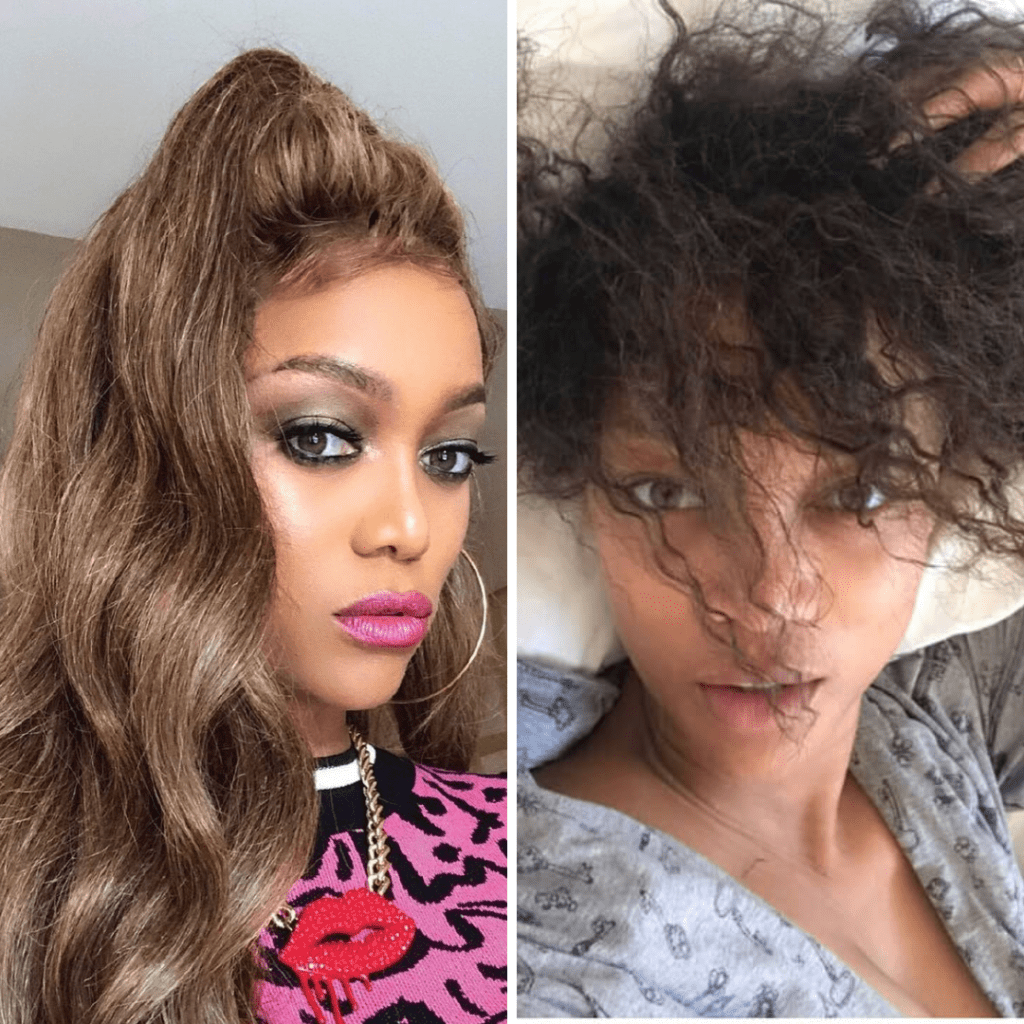 So that meant constantly being in wigs on the shows she's been a part of and while modeling, which she's done for most of her adult life. Tyra isn't a stranger to wigs in her closet. That said, her natural black hair is beautiful, and she loves to rock it while enjoying some downtime.
9. Adele
Adele is a British songstress known for her heartfelt, relatable songs and powerhouse vocals. While she's gone through numerous changes throughout her career, one thing that has always stayed the same is her iconic natural hair. And she loves to flaunt it on stage.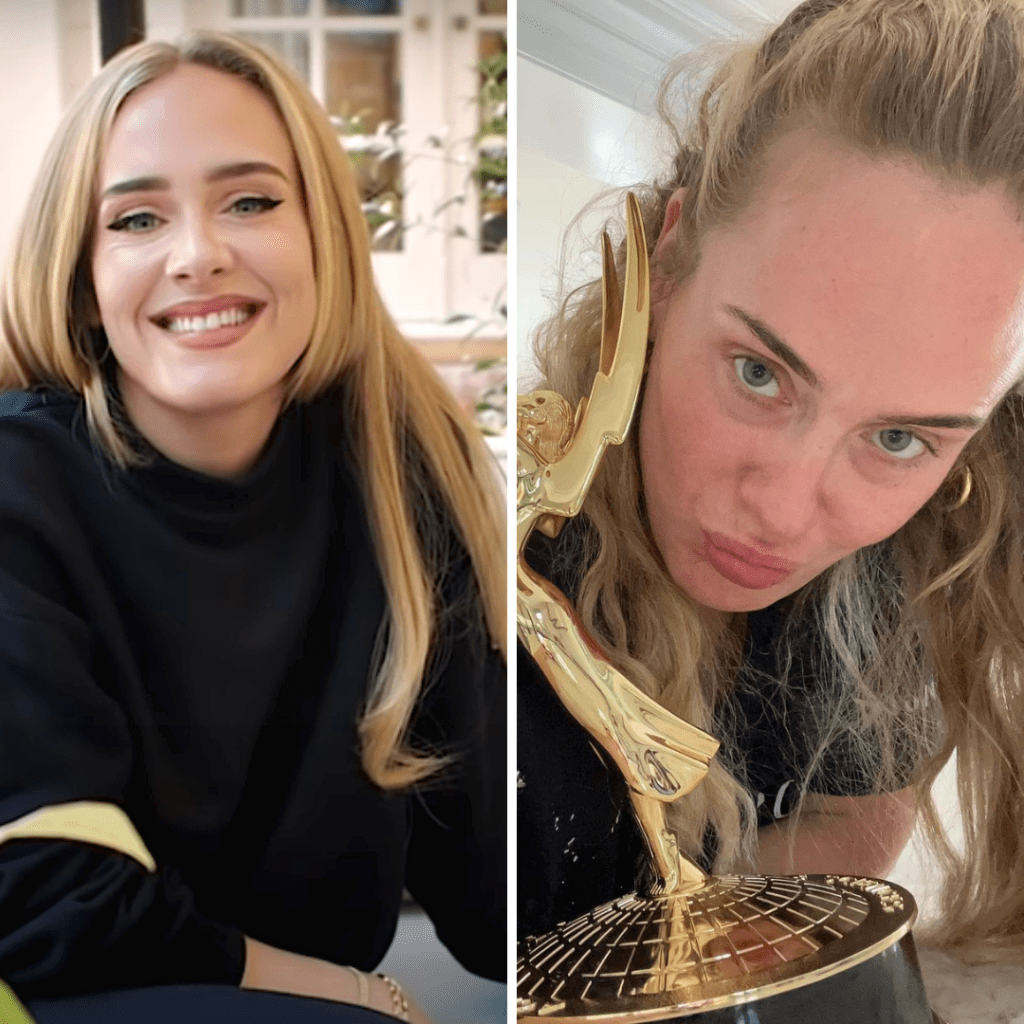 But the singer has always been honest, admitting that it isn't always natural. She loves wigs because of the volume they add and because they save time when she wants to get ready for the red carpet. She says she's even named some of them because of how much she loves them!
10. Blac Chyna
Blac Chyna is famous for many things, but most people don't know much about her natural hair because she always wears wigs. That said, in 2023, she has decided to go for more natural looks by getting rid of her fillers and implants, so we might be seeing more of her natural hair as well.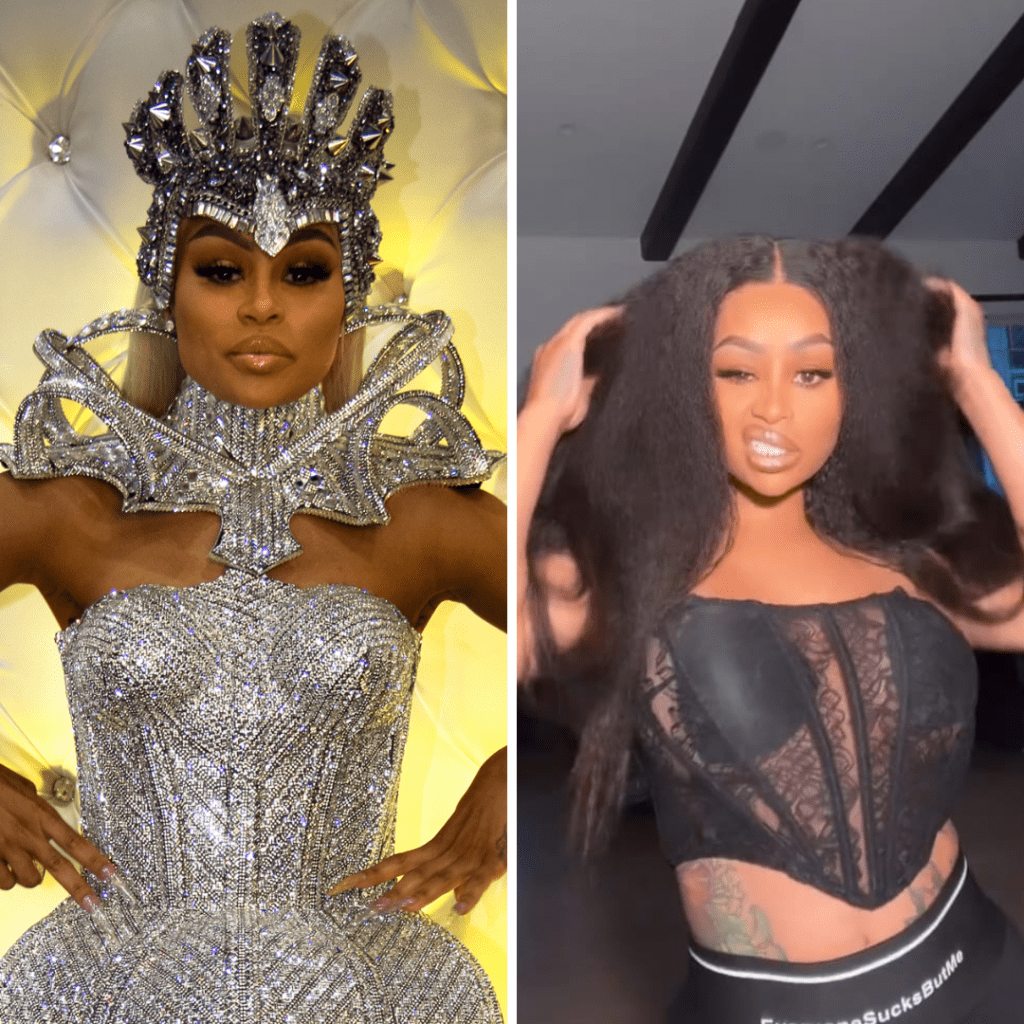 The social media influencer rocked pink, black, or blonde red wigs, especially while she was doing a reality show with her ex-husband, Rob Kardashian. Her natural hair is beautiful, long, and black, so don't be surprised when you see her in a different look next time she steps out.
11. Dolly Parton
Dolly Parton has been wearing wigs since she started her music career decades ago. But she has never been shy about that fact. Although her iconic hairstyle is a blonde wig, many of her fans will be surprised to know that that's not her natural hair.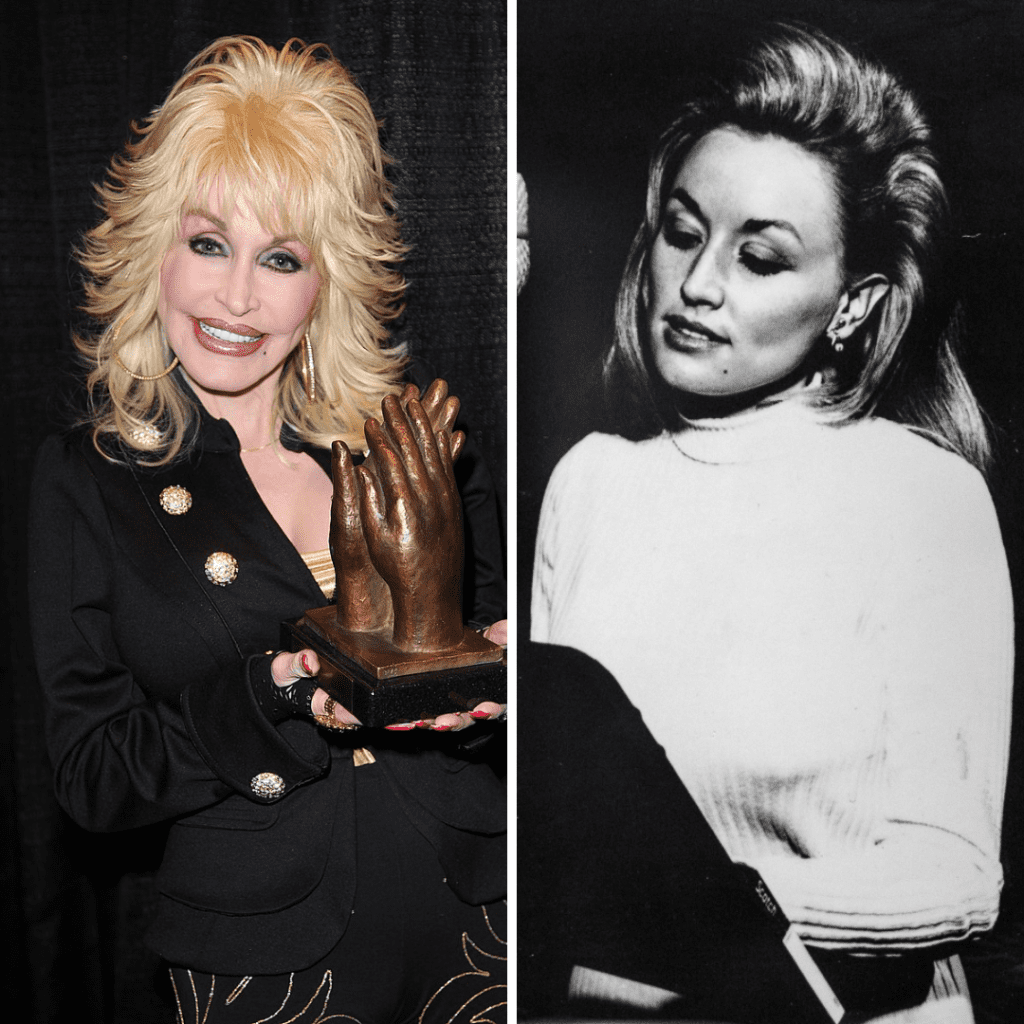 During an interview with Jimmy Fallon, she explained that she's committed to being authentic, which includes being honest about her lifestyle and even her hair. No matter what she is wearing, though, Dolly always looks fly, and we can only hope to look that good at 70!
12. Emily Ratajkowski
EmRata is a famous model known for her beautiful magazine covers and social media presence, which has gained her millions of followers. She rocks different looks almost every day, and she constantly shares what she does to achieve her enviable looks.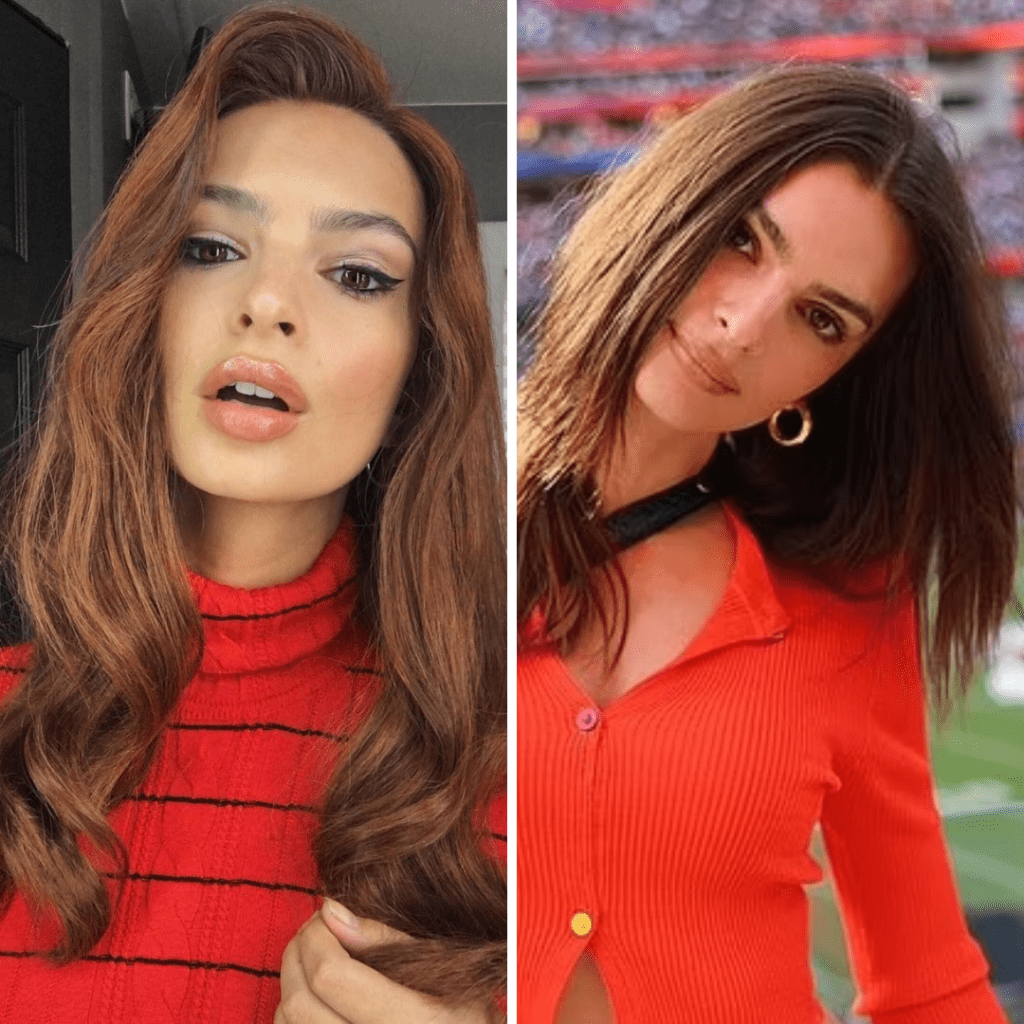 She once captioned one of her photos, "another day, another wig." Unsurprisingly, fans were happy to know the model uses different wigs to change her style because we would, too, if we had that kind of money! But whether it's a brown or blonde wig, Emily always looks stunning.
13. Kerry Washington
Famous for her role as "Olivia Pope" in the series, Scandal, Kerry Washington is a renowned actress who's gained fame and respect all over Hollywood. Whether on the show, on the red carpet, or just having fun on Instagram, it's not surprising to see Kerry in a black wig.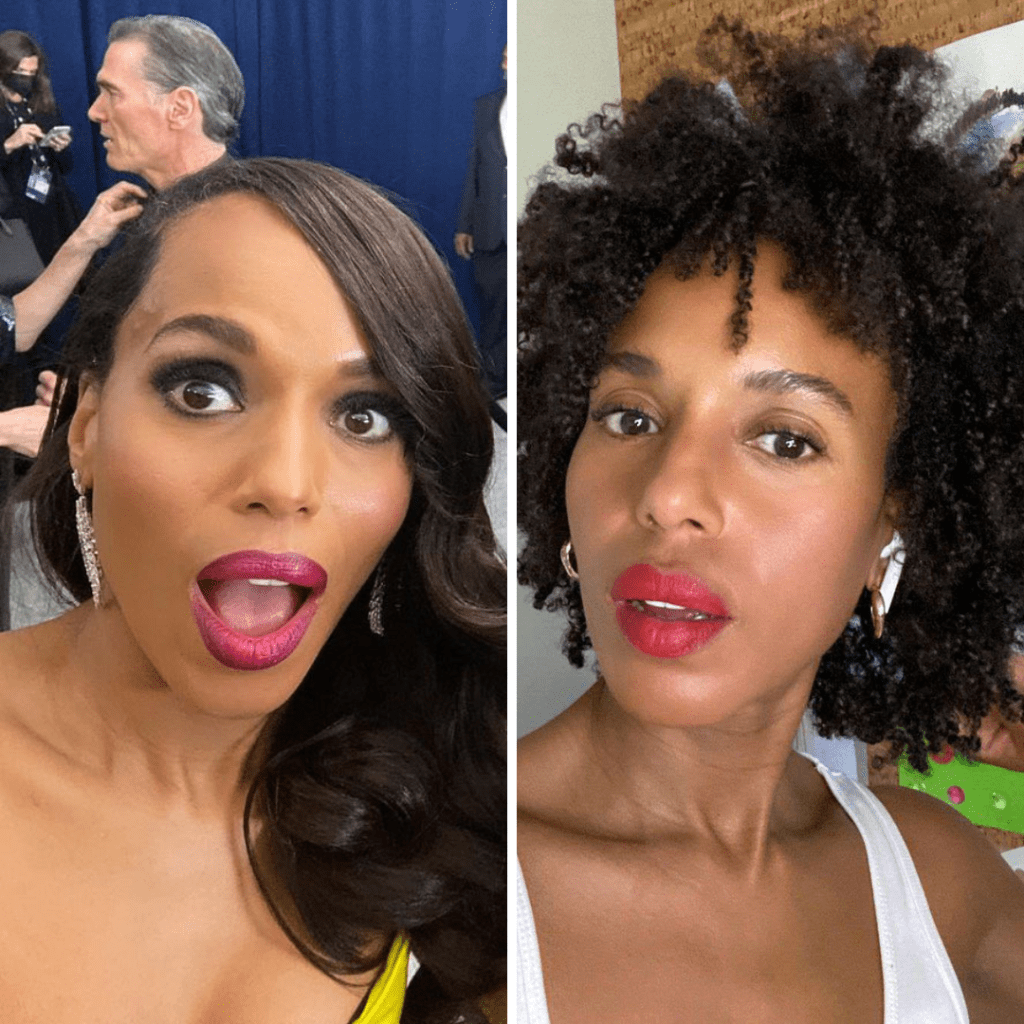 On the show, she had to wear different wigs either for the storyline or sometimes because it would be faster that way. Plus, let's face it, "Olivia's" wigs were always fierce! But on her other recent one, Little Fires Everywhere, she decided to rock her natural hair because it better fits the narrative they're portraying.
14. Rihanna
Rihanna is a talented musician who has conquered the beauty industry with the creation of her makeup line Fenty. At the height of her music career, though, she used to rock different wigs, including the very iconic red wig phase she went through some years back.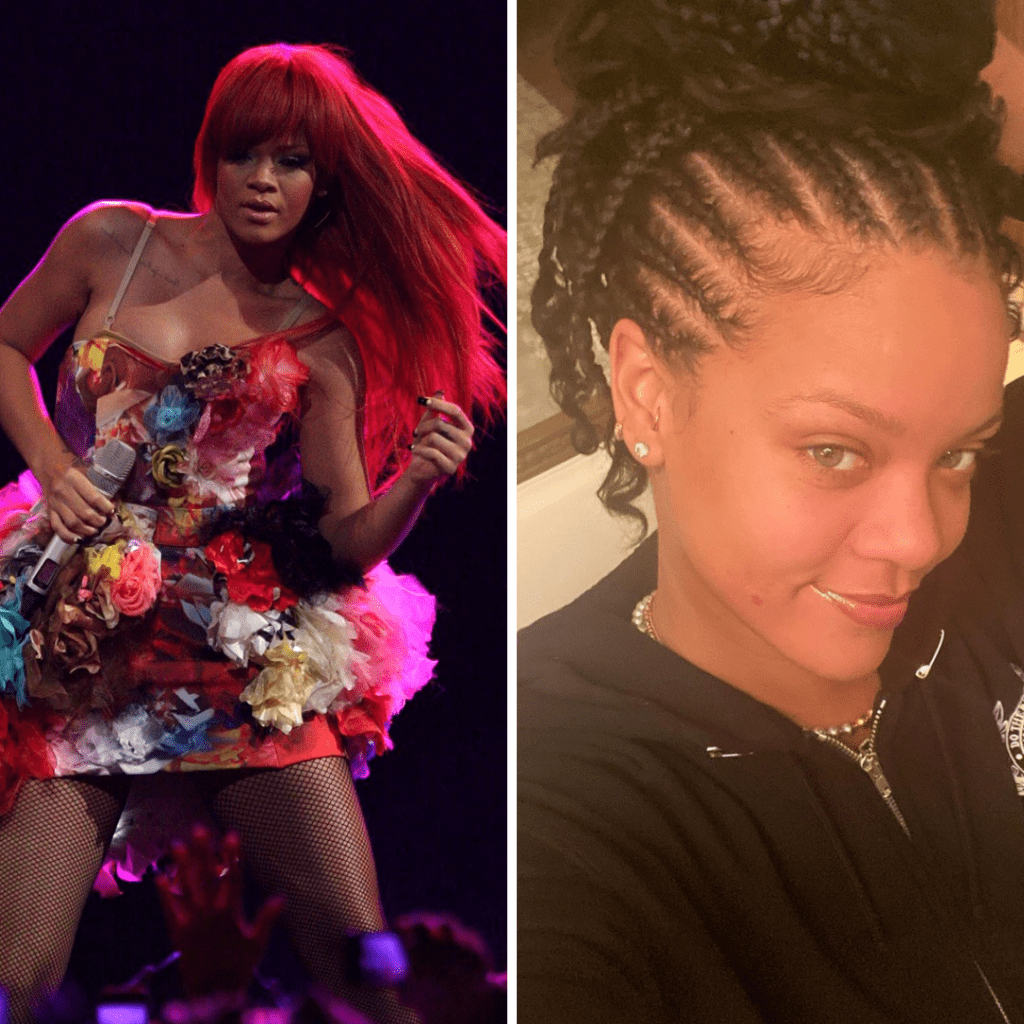 Fans will be happy to know that she's taking care of her hair which has been styled in different colors and lengths for years because of her career. Thanks to wigs and weaves, it's growing healthy daily. Now that she's a mother, we get glimpses of her natural hair more often, which we absolutely love!
15. Salma Hayek
Salma Hayek naturally has brown hair, but the beautiful actress can sometimes be spotted rocking blonde and brown wigs. It's not even surprising to find her rocking a pink or lighter-colored wig for a couple of days when promoting a movie.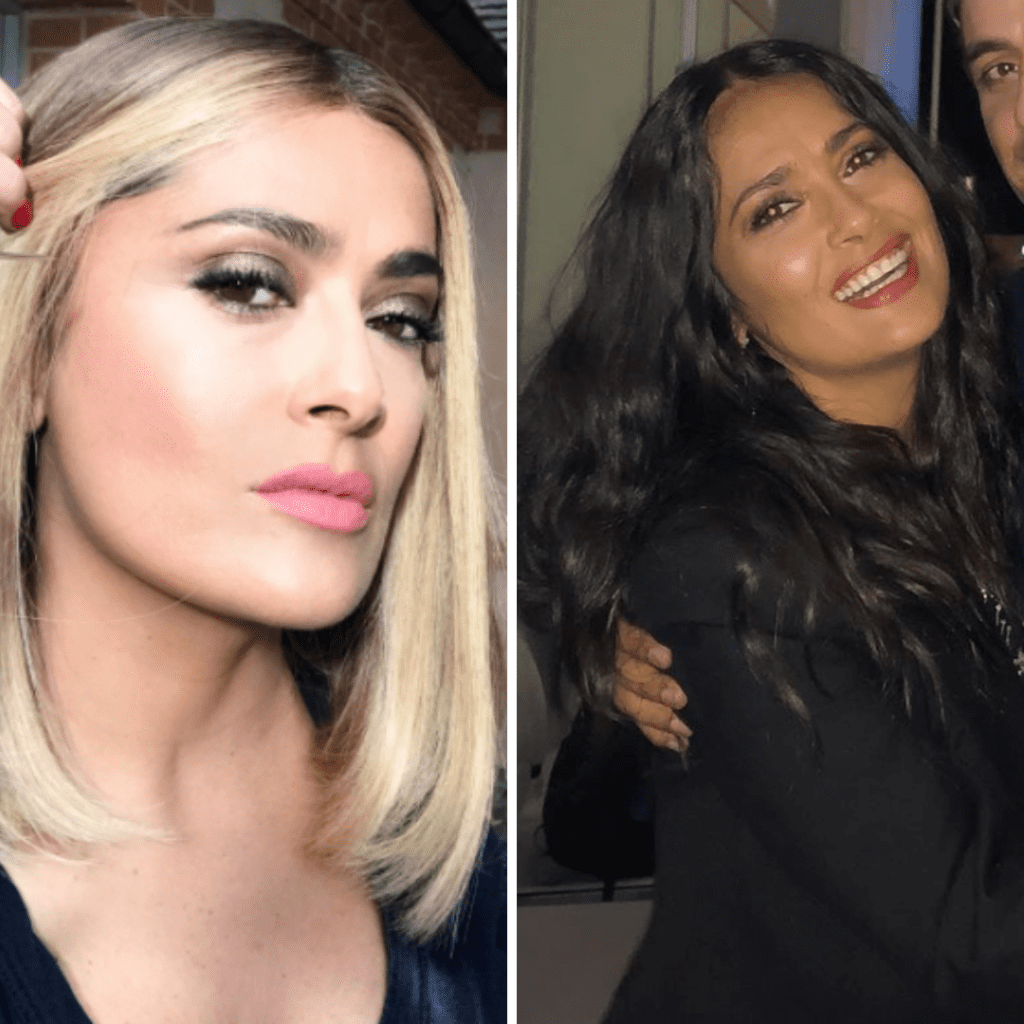 One of the primary reasons she does this is that she doesn't want to ruin her hair with all the color and dying necessary to achieve a different look. But no matter what color it is, it's clear that Salma Hayek can pull off anything and still look gorgeous.
16. Kevin Costner
One of the many changes men go through in their adult life is balding, and that's precisely what happened to actor Kevin Costner. He woke up one morning and didn't like what he saw when he looked in the mirror, and this motivated him to look for other options for his balding head.
For over 30 years since he started his acting career, he was one of the leading men in Hollywood not only because of his good looks but also his acting chops. Since finding this solution, Costner has rocked several colored toupees to give the illusion of a full head of hair.
17. Ashley Benson
Pretty Little Liars star Ashley Benson is another actress who is always candid about her life and what she has had to endure after getting famous. While on the series, though, she would occasionally rock different hairstyles for her character.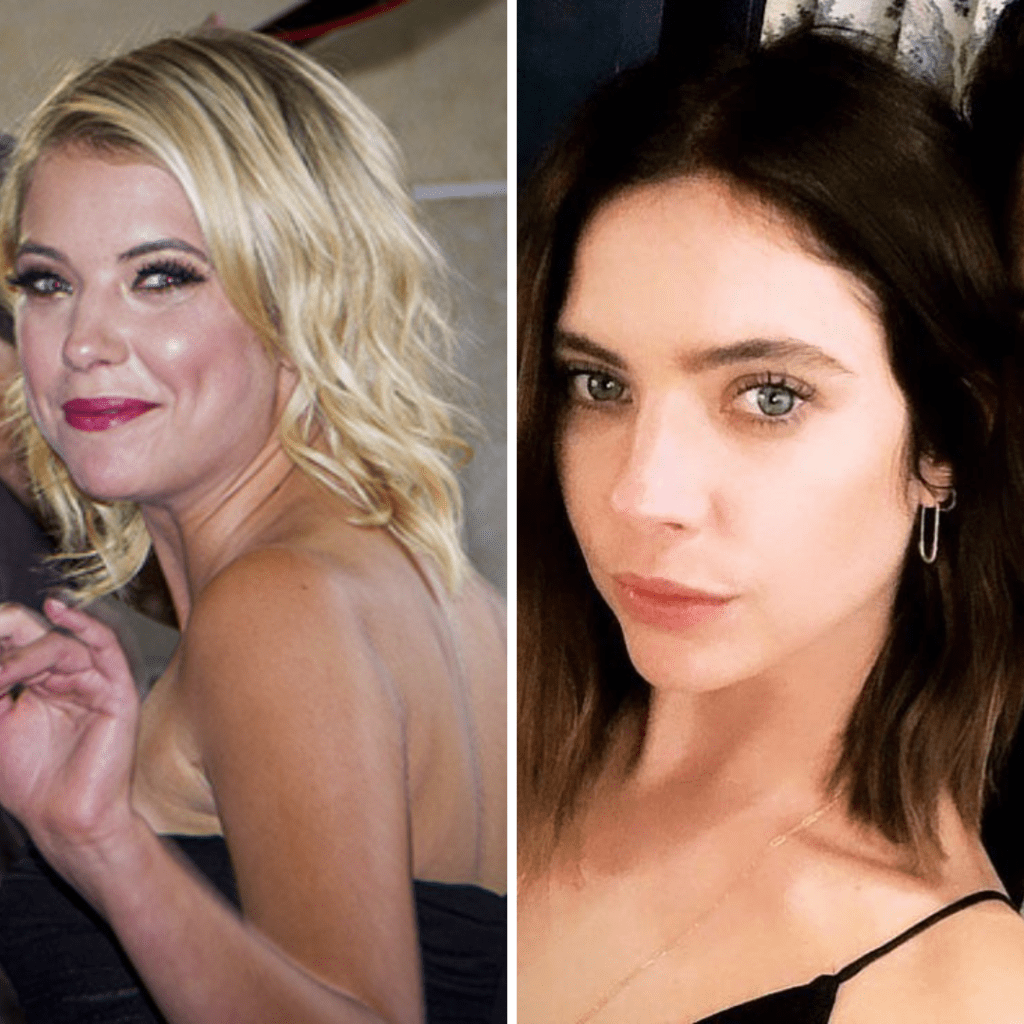 It was always diverse, changing between episodes, so fans always speculated that she was wearing wigs. She had previously bleached her hair many times, which led to it being damaged. So wearing wigs was much better than continuing to ruin her hair even more.
18. Ariana Grande
Pop sensation and former child star Ariana Grande has been in the limelight for over a decade. She has spent most of her career so far either on sets for her TV shows or touring for her music career. That means a lot of time goes into styling her hair.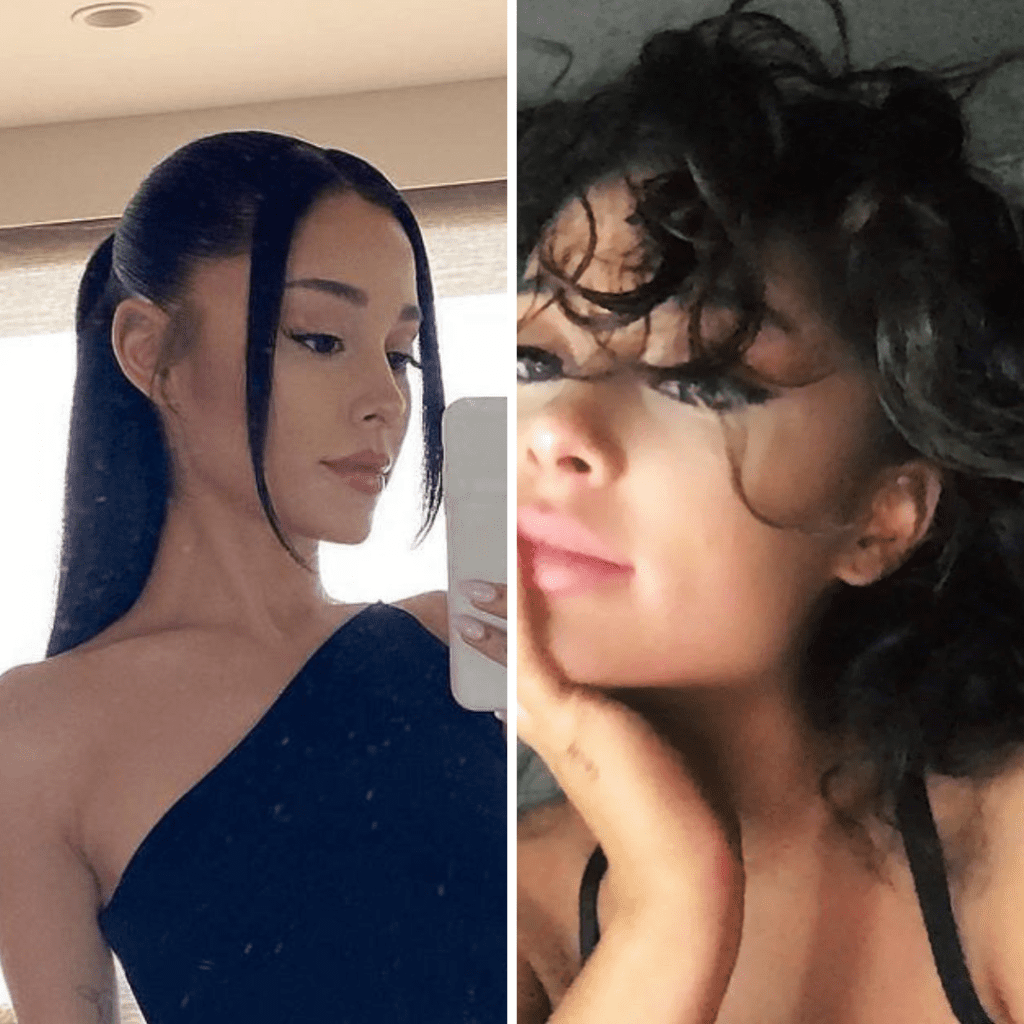 Since constant styling can cause excessive damage, the former Nickelodeon star sometimes opts to wear wigs of her iconic ponytail to protect her hair. She usually has black curly hair, but you'll often see her in wigs or even clip-ons.
19. Selma Blair
Some hairstyles aren't for everybody. We all know someone who took a risk and got a crazy hairstyle like bangs and regretted it a few moments or days later. Selma Blair decided that instead of taking a risk with such a haircut, she'd use a wig with bangs to see how she felt about it.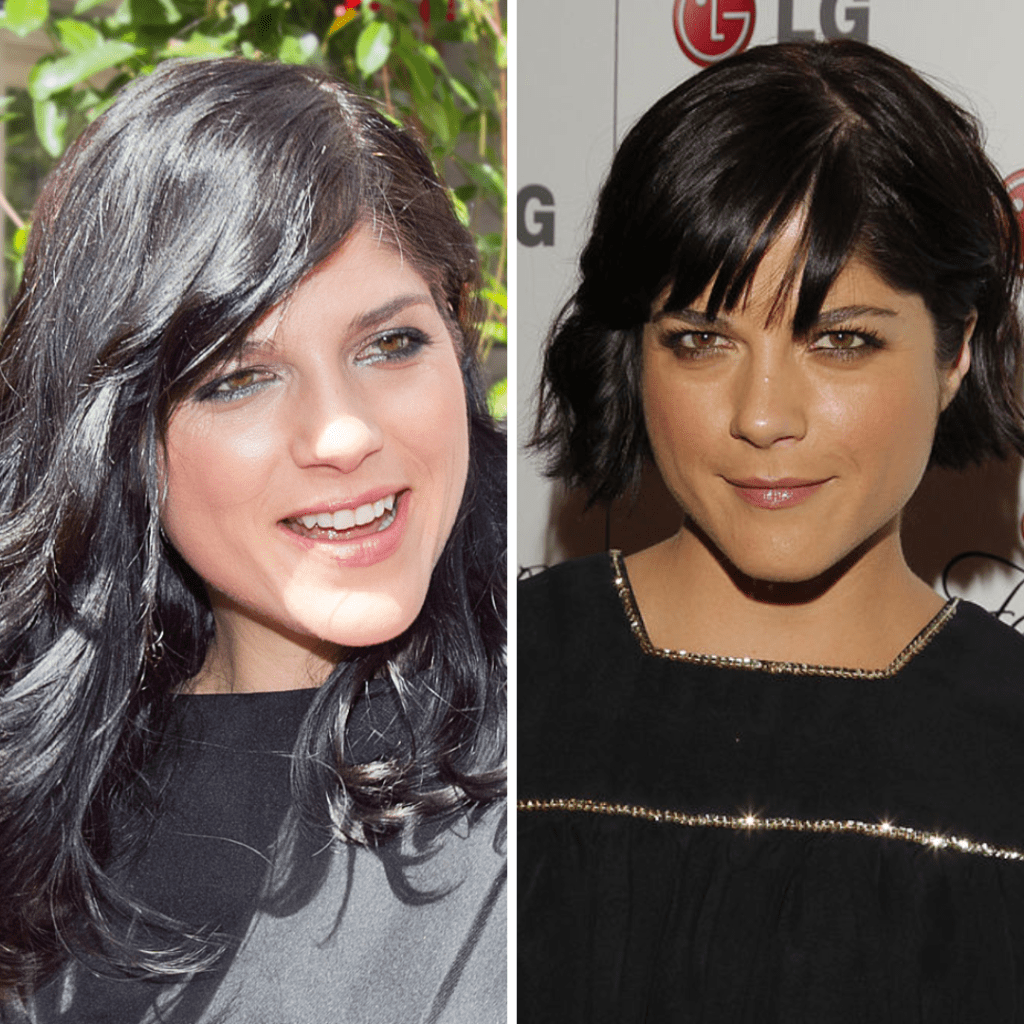 The actress looks stunning; you can hardly tell it's not her natural hair. She has pitch-black hair that contrasts well with her skin and goes with almost any red-carpet look. We should all borrow a leaf from her and choose the safer route instead of waiting months for the hair to regrow after a blunder.
20. Nicki Minaj
The queen of rap, Nicki Minaj, has been iconic since she started rapping and taking over the industry. While some rappers don't want to give her her flowers, it's no secret that she is a fashion icon if her music videos are anything to go by.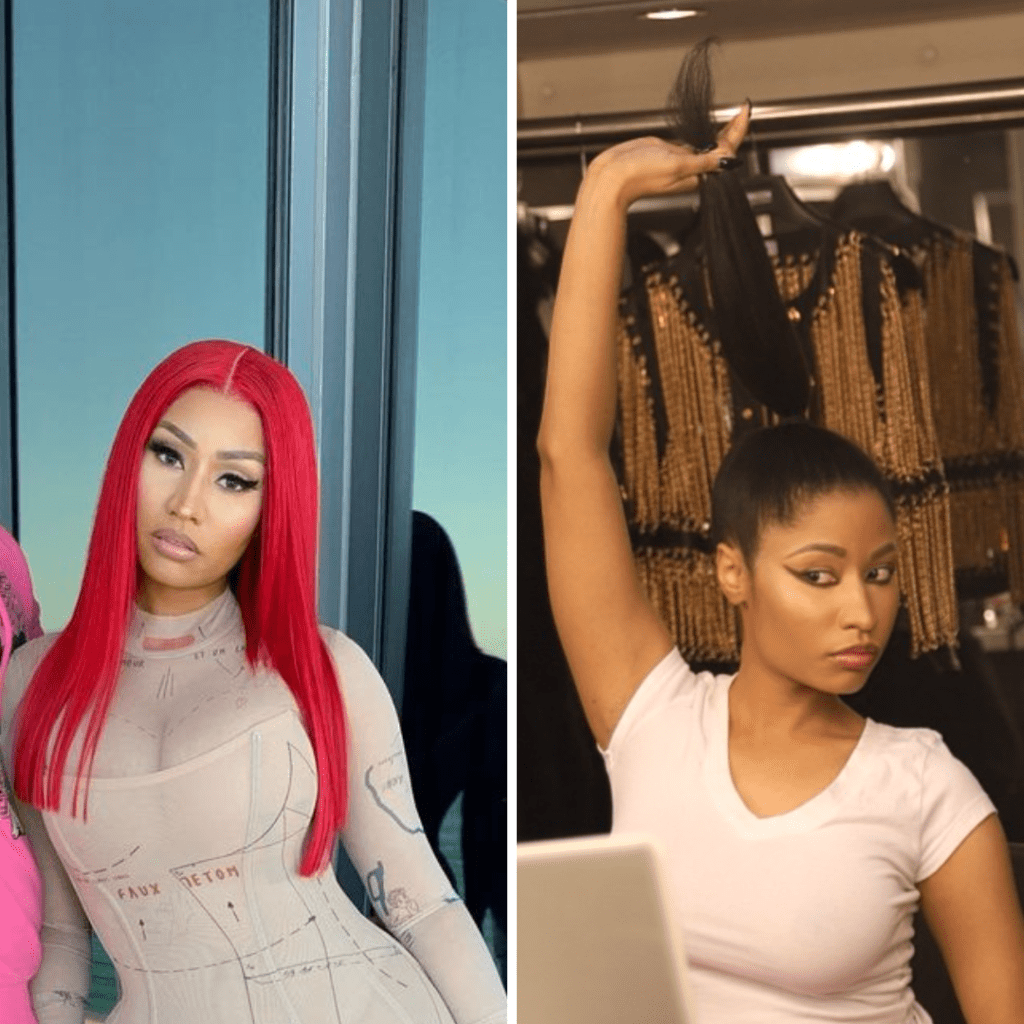 During several of her performances, you would usually see her in a glamorous pink wig. She loves bright colors but still looks gorgeous in her long natural hair. Wearing wigs helps her protect her hair and maintain her rap persona.
21. Keira Knightley
Keira Knightley is a phenomenon in the acting world because of her undeniable talent and pleasing personality. But many fans have noticed that she has been wearing more and more wigs to appearances lately. The reason for this is the years of damage.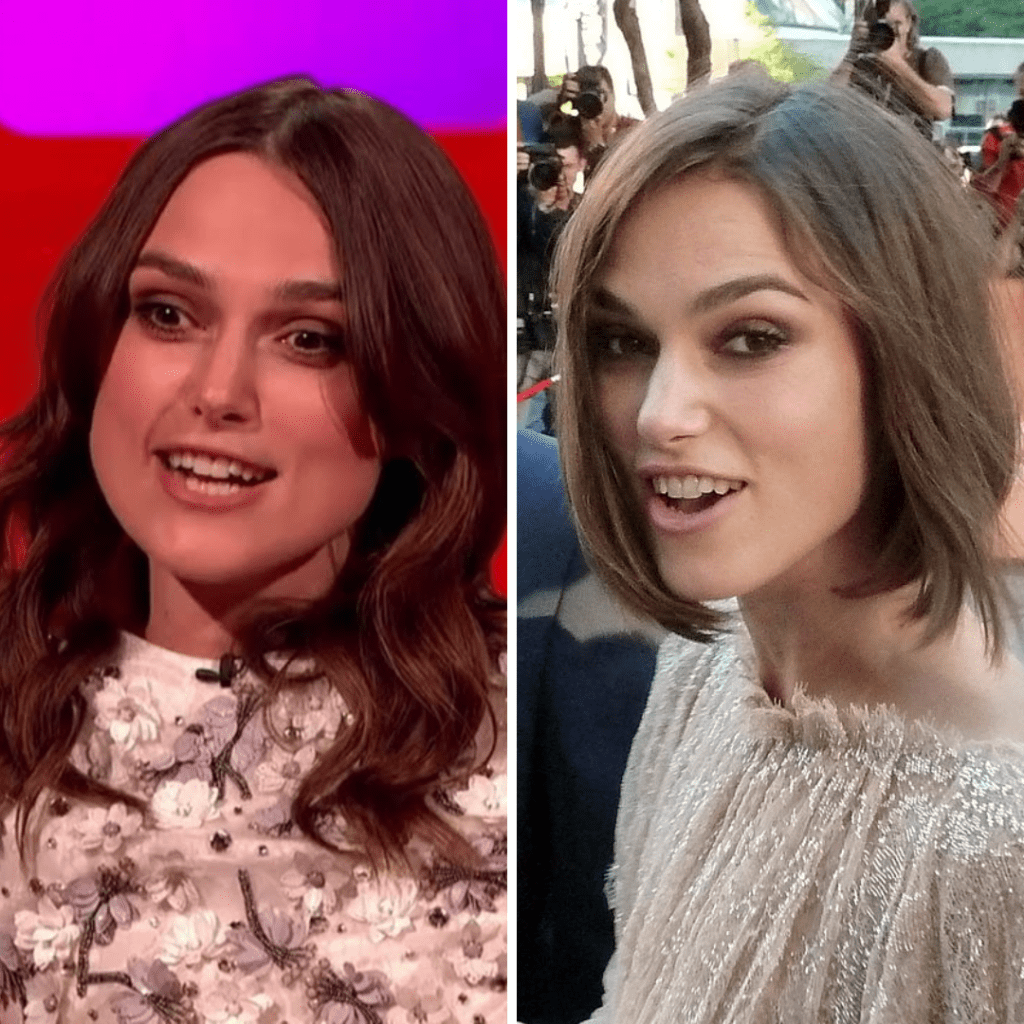 For a long time, Keira has had to dye her hair and wear various styles because of the nature of her work, which included a lot of period dramas. Now she's choosing to wear wigs more, even in her movies, instead of doing more damage to her natural hair.
22. Sherrie Shepherd
Now that the comedian and actress Sherrie Shepherd is replacing Wendy Williams on daytime TV with her talk show, we will see much more of her. The star mostly rocks straight hair, but she has no problem changing it up occasionally.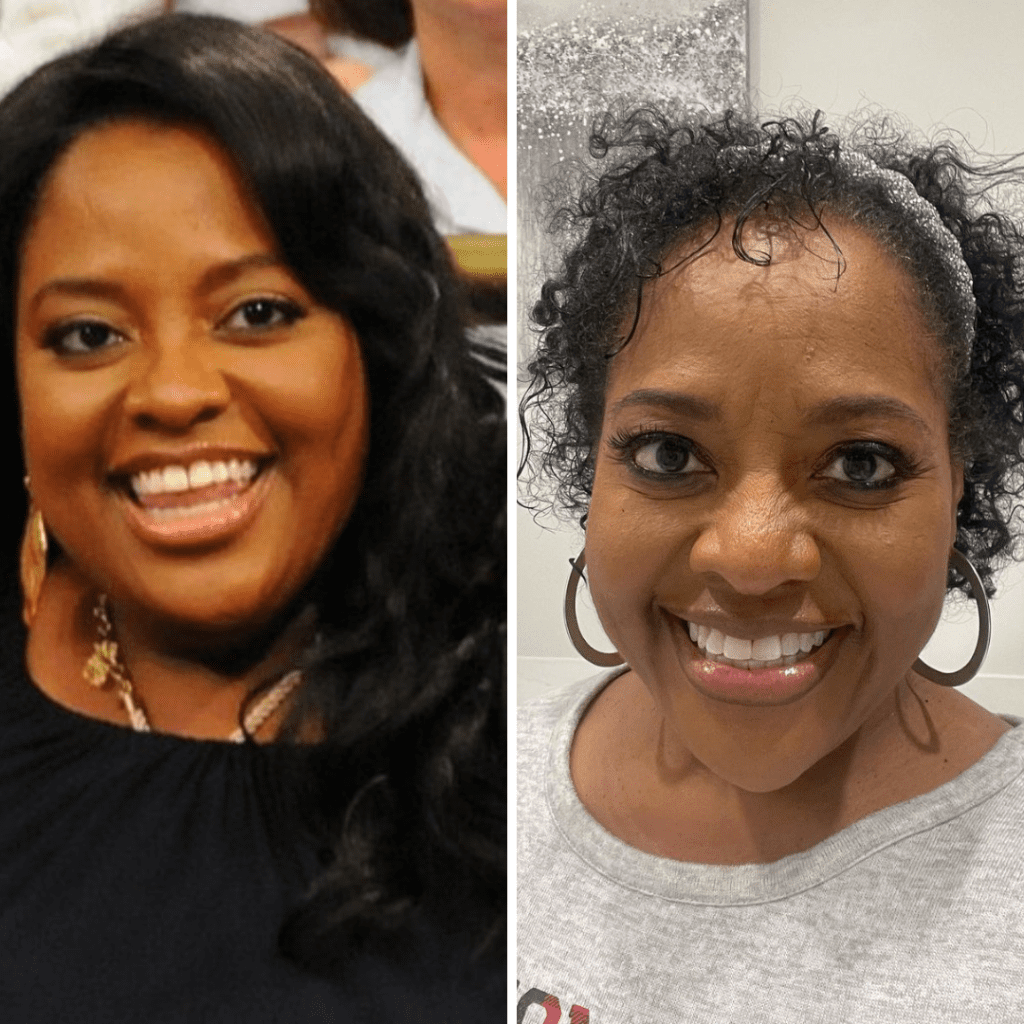 She has always loved wearing wigs, so she decided to launch her own line for fellow wig lovers. Sherri claimed that the kind of heat used in Hollywood would have damaged her hair by now, so wigs have really helped her.
23. Taraji P Henson
Taraji is no stranger to wearing wigs because being an actress requires changing your look more often than a regular celebrity. But it's part of the job, and she loves it. It allows her to take on another persona and makes her acting easier.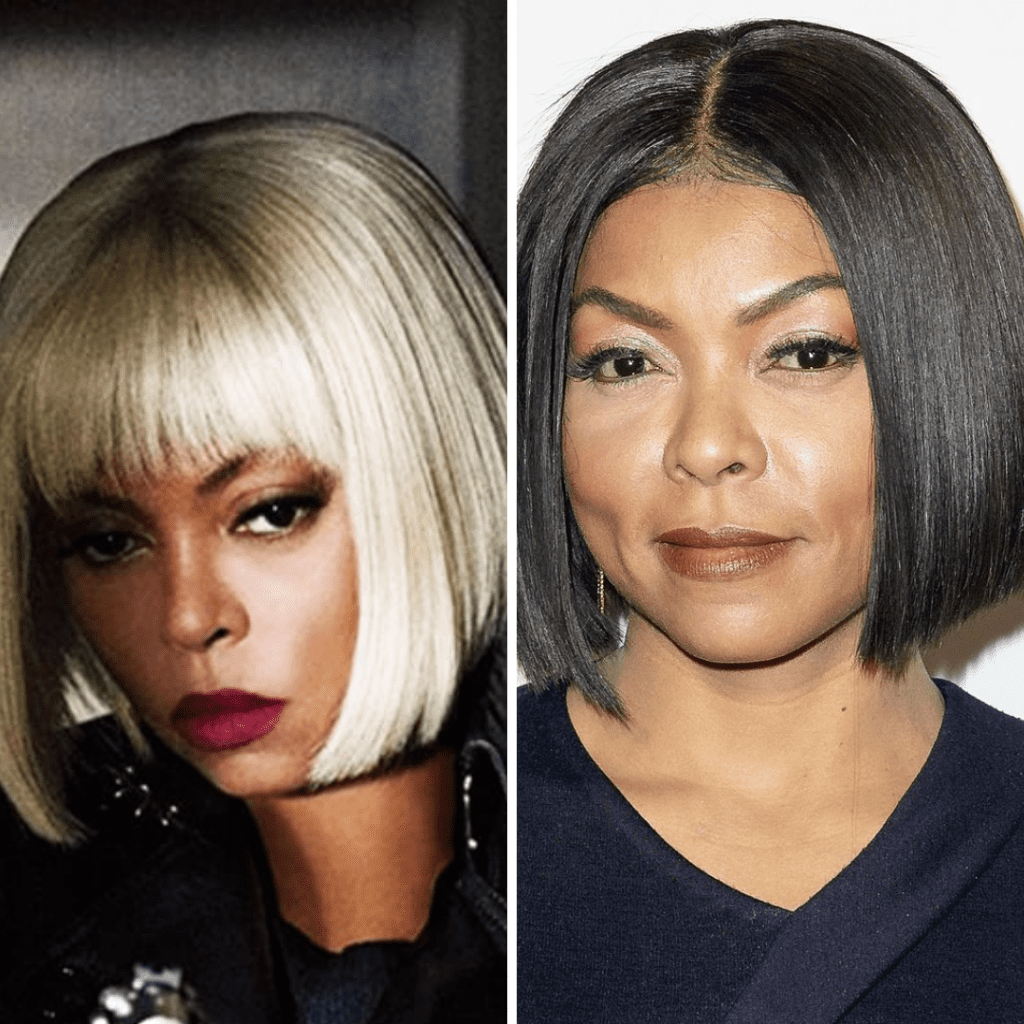 Taraji has spoken numerous times about her natural hair and how she wants to take better care of it. Hollywood hasn't been kind regarding stylists taking care of black hair, so her choice to talk about it more is not only commendable but necessary.
24. Katie Holmes
Katie Holmes is among the most famous celebrities in Hollywood. One of the most interesting things about her is how she can change from long to short hair whenever she wants. That's mainly because she wears wigs from time to time, but you can hardly tell.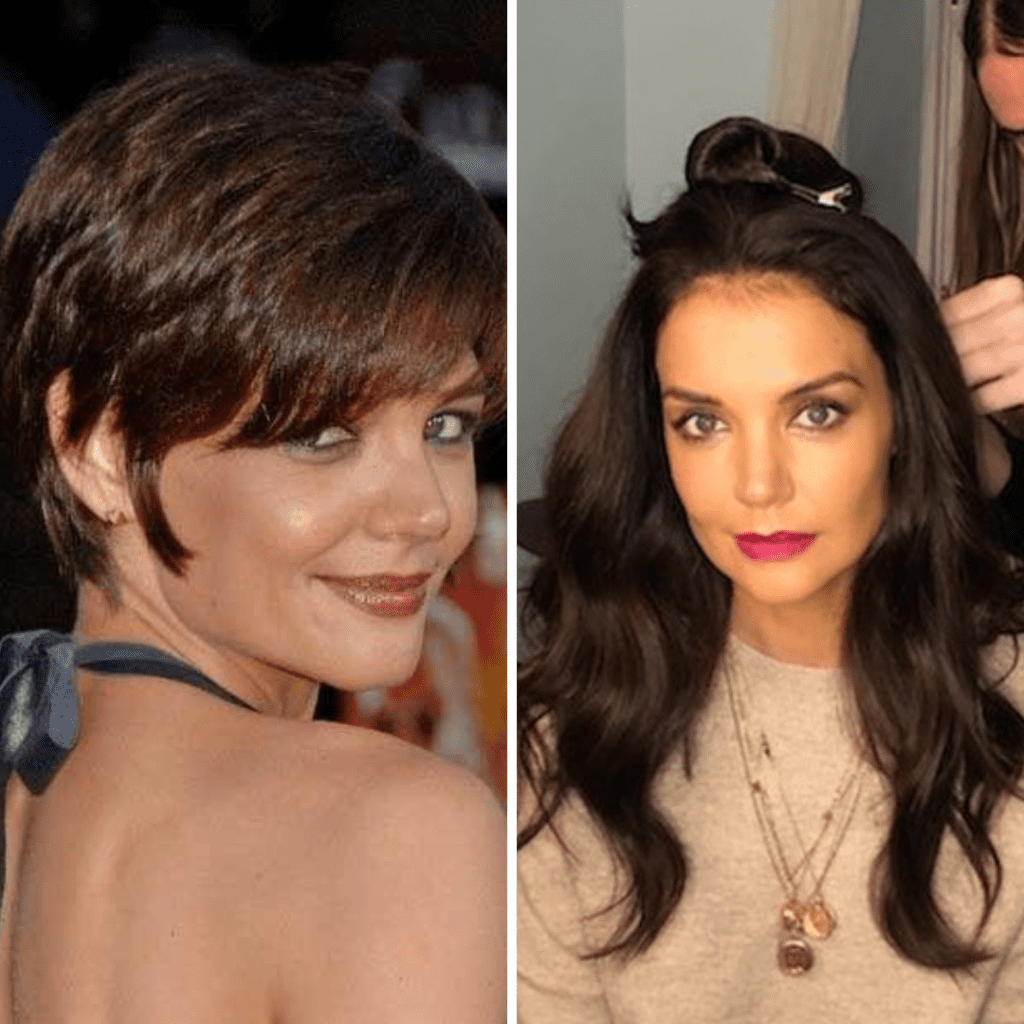 From an Anna Wintour-inspired bob cut to long locks, Katie has proved time and time again that she isn't afraid to try something different. Even though the color stays the same, sometimes the only way to tell it's a wig is how quickly she will return to her long natural hair.
25. Gabrielle Union
Gabrielle Union has gone through many trying times in her life and career. But she finally seems to be happy with her family, with basketball star Dwayne Wade and their kids. Over the years, the actress has had different iconic looks for magazines and movies.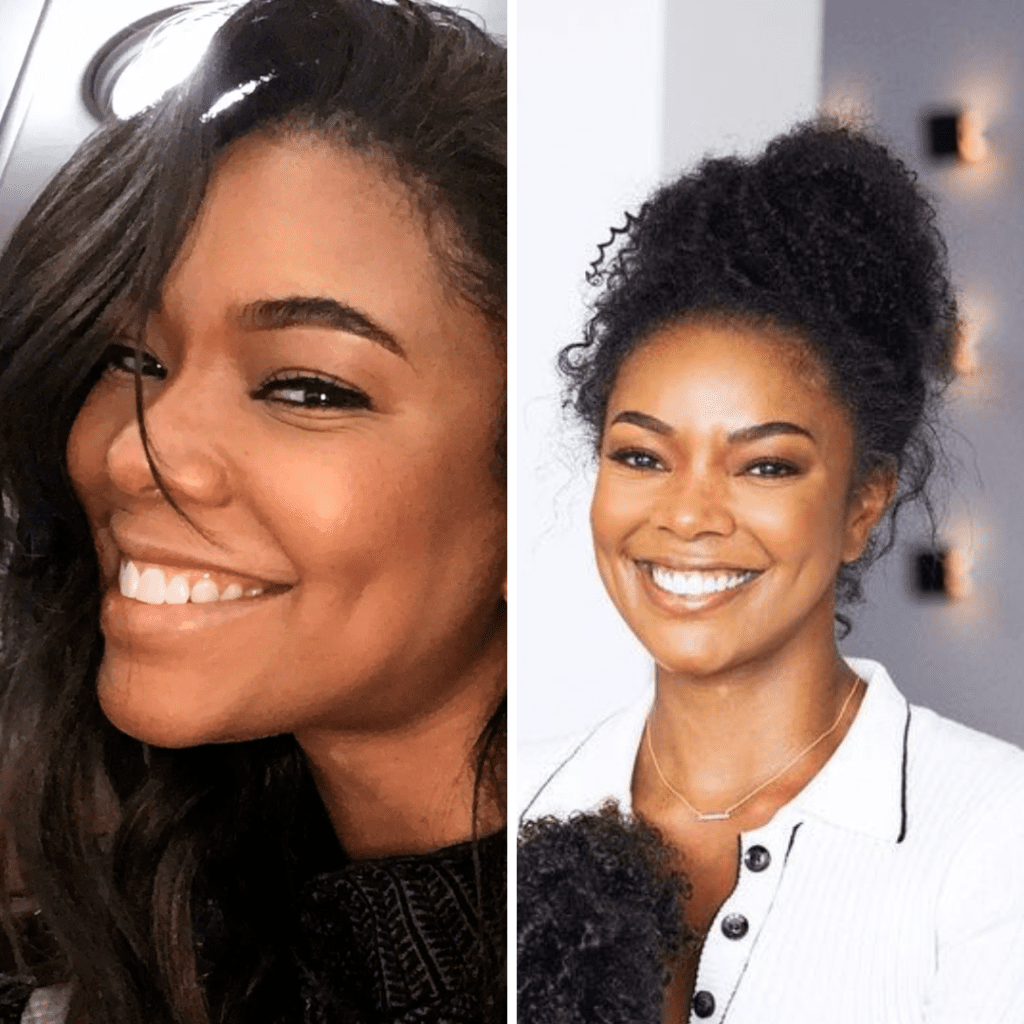 But did you know that most of these looks didn't feature her real hair? Though she has created a signature look with flowing black shoulder-length hair, her natural hair is short and curly. Recently, she has started to embrace it more and more, and we're all here for it!
26. Yara Shahidi
Grown-ish star Yara Shahidi has been in the limelight for years. Being a child actress and appearing in the long-running series, Black-ish meant that her hair had to be constantly manipulated, which, as we all know, can cause damage to your hair.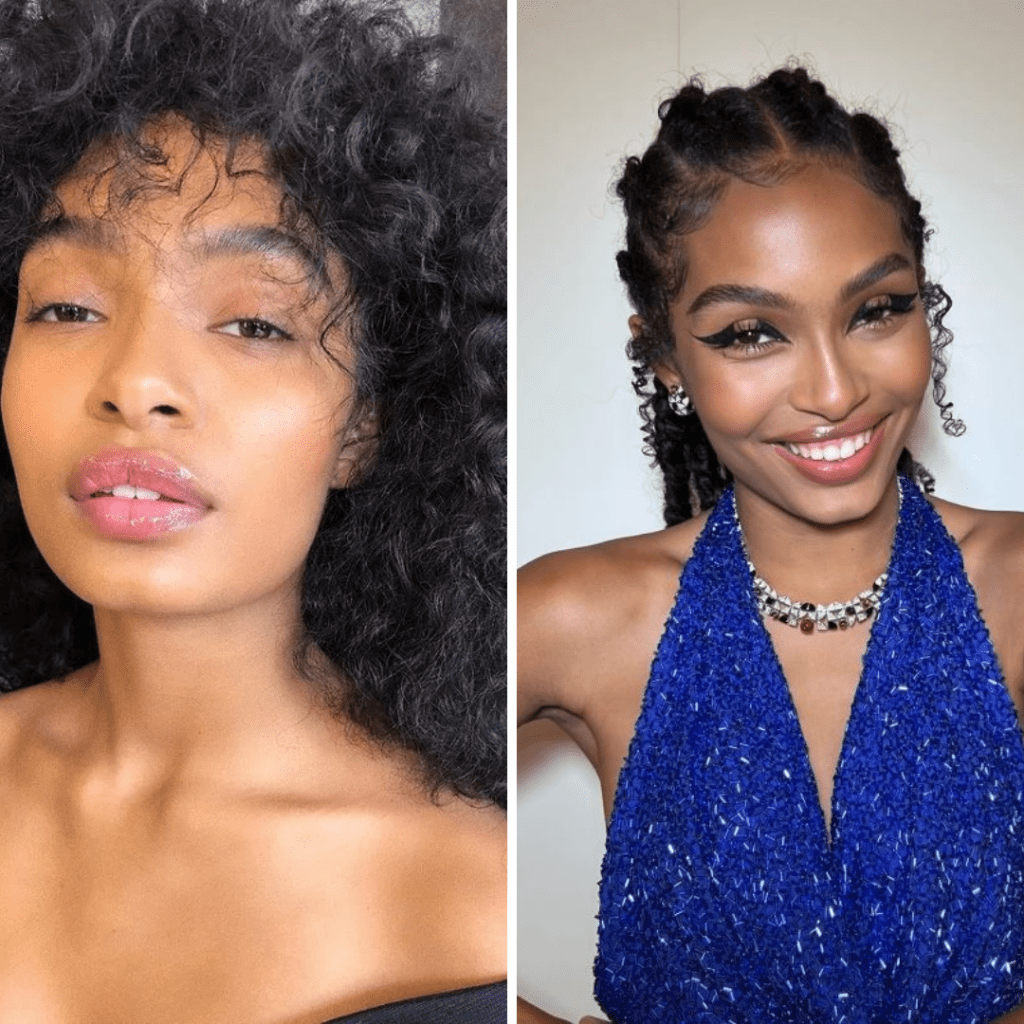 She is known for having long, lavish, curly natural hair, but it doesn't come easy. Yara has never shied away from sharing that she uses wigs for some of her hairstyles. But from what we've seen, she can pull off any look she wants and still look amazing.
27. Sarah Hyland
Many fans of the comedy series Modern Family love Sarah Hyland and the character she plays on the show. Although "Haley Dunphy" doesn't always make the best life decisions, Sarah is very different, especially regarding her physical and mental health.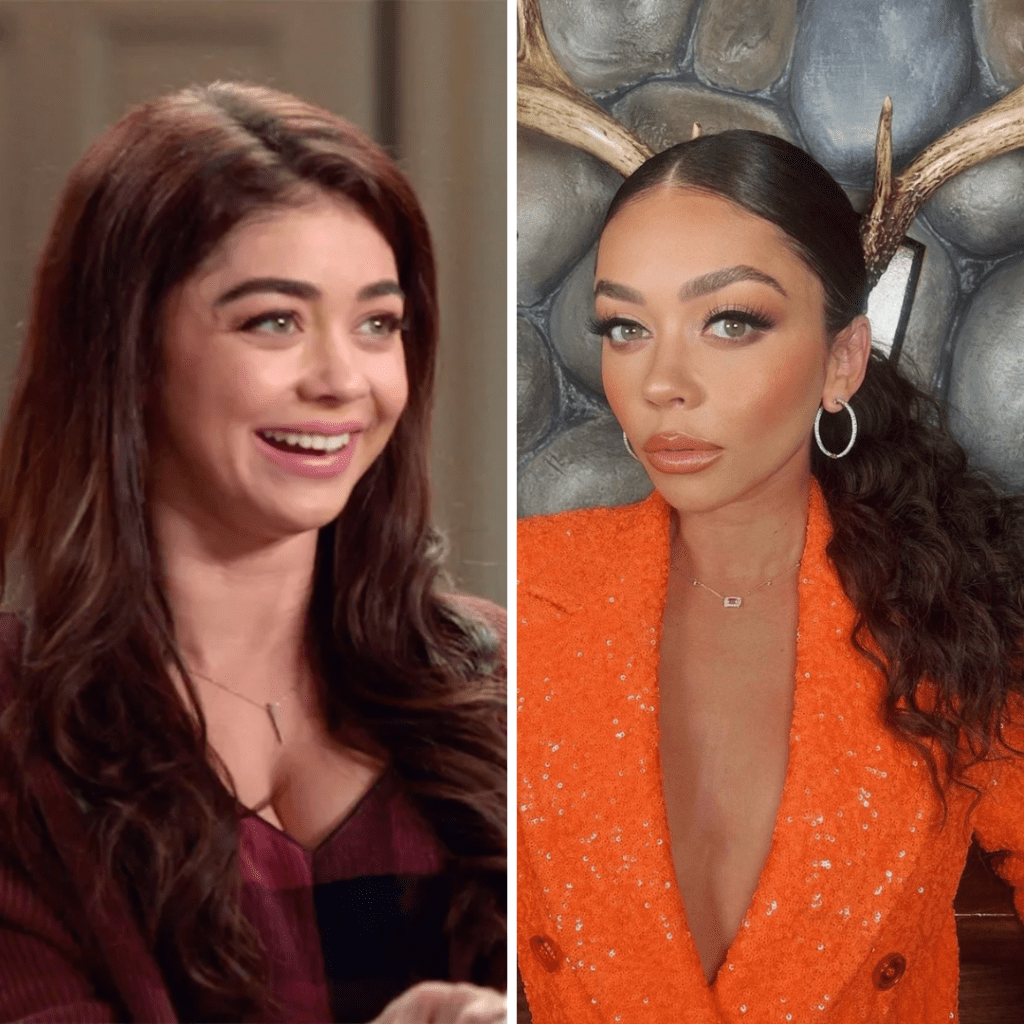 She has always been candid about dealing with kidney dysplasia over the years. The illness forced her to endure numerous hospitalizations and even made her lose a lot of hair. So she would wear wigs while working on the show or during TV appearances to promote the series.
28. Ashanti
Aside from Pharrell Williams, another celebrity most people acknowledge is aging pretty well is Ashanti. The artist and actress always seems to be on unending vacations when she isn't performing some of her greatest hits. Frankly, we can't help but feel jealous!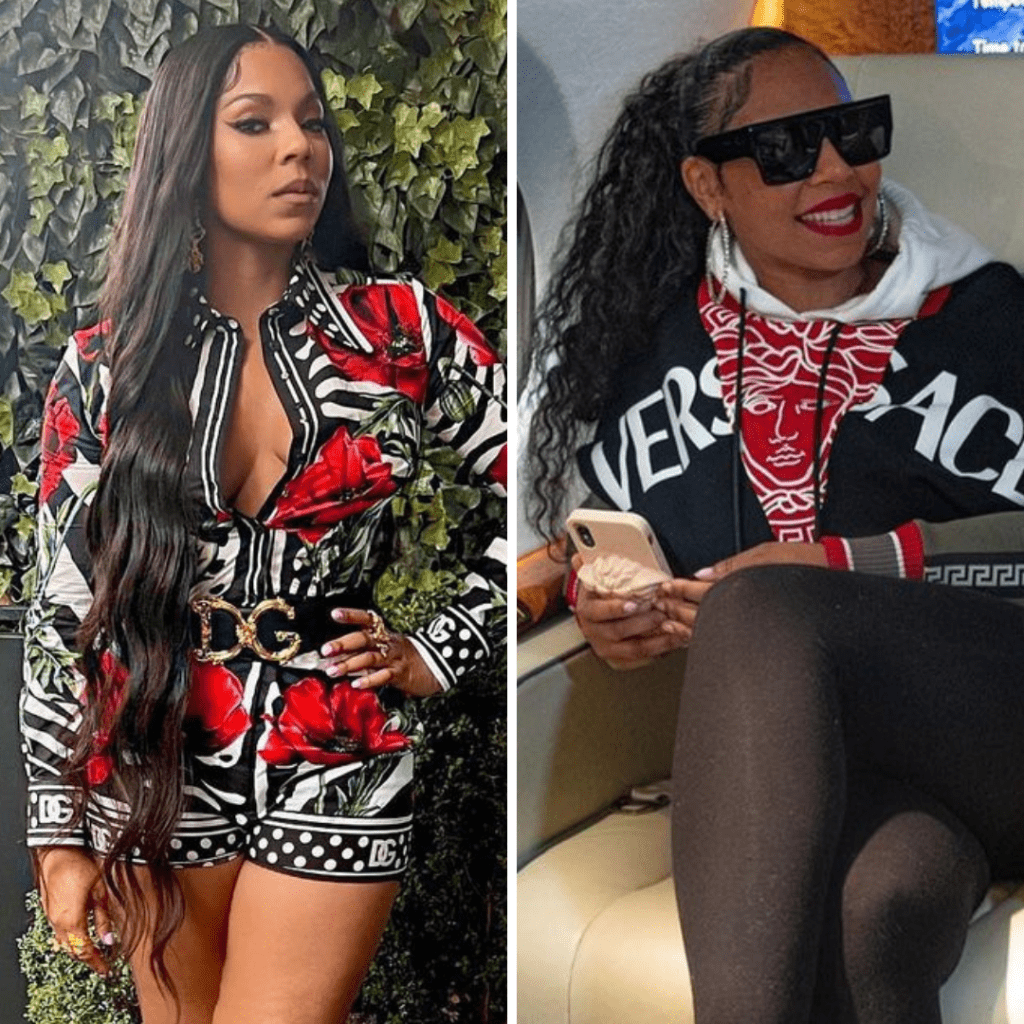 The artist constantly rocks long, wavy black or blonde wigs when out and about. While she has been in the tabloids for choosing the wrong wigs a couple of times, it hasn't stopped the songbird from looking phenomenal every time she is on camera.
29. SZA
Singer and songwriter SZA recently gained worldwide fame with the release of her album SOS, and with good reason. It contains some of her best songs to date. While we've seen glimpses of her natural hair, she prefers wearing wigs.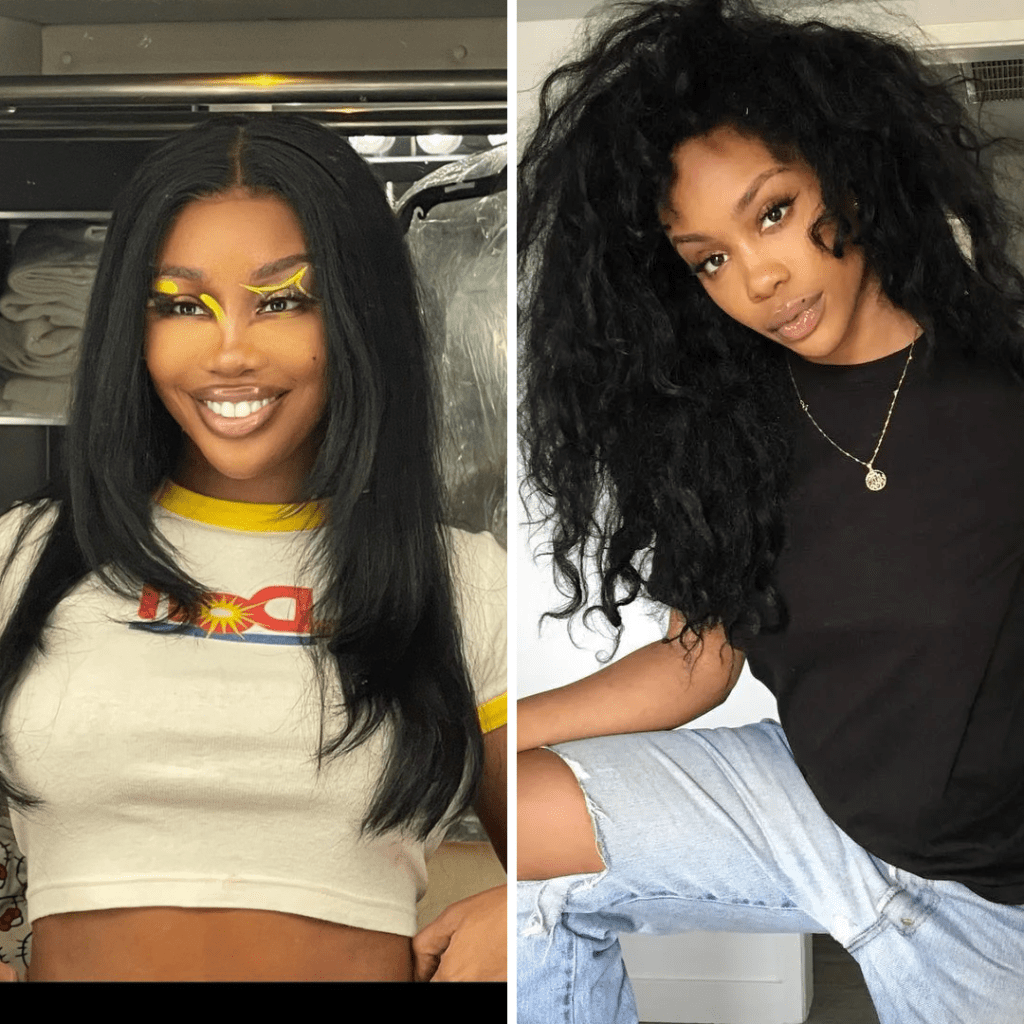 For the star, wigs are time savers and help her create the look she wants for her performances and interviews, especially with her new hit album. SZA has a unique style, and her fans always patiently await what look she will pull off next.
30. Halsey
Pop star Halsey has had several iconic looks during her musical career, with each one being better than the one before. The artist always looks good and rarely ever misses, whether she's wearing a short wig or chopping all her hair off.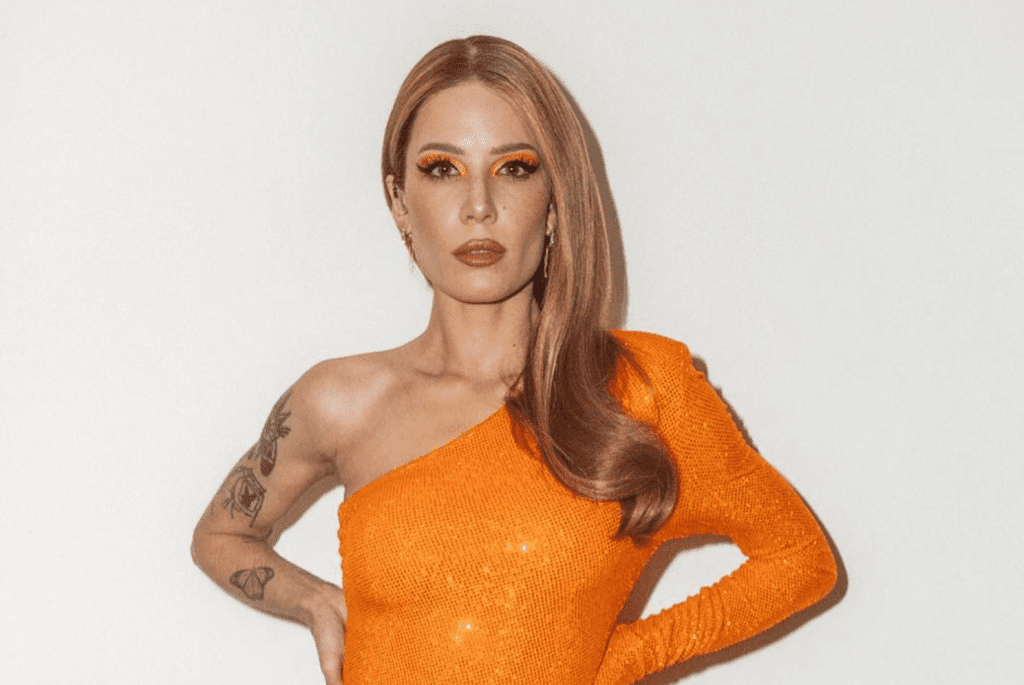 Halsey loves to mix it up with long and short wigs, depending on the look she wants to pull off for the day. She also once rocked a deep red wig that made her look like the real-life version of "Ariel" from The Little Mermaid.
31. Daniel Craig
"007" actor, Daniel Craig, has been acting for a long time. Unfortunately, he has admitted to struggling with balding, so it's no surprise that he was intent on keeping his hair looking the way it always has since he stepped into the limelight.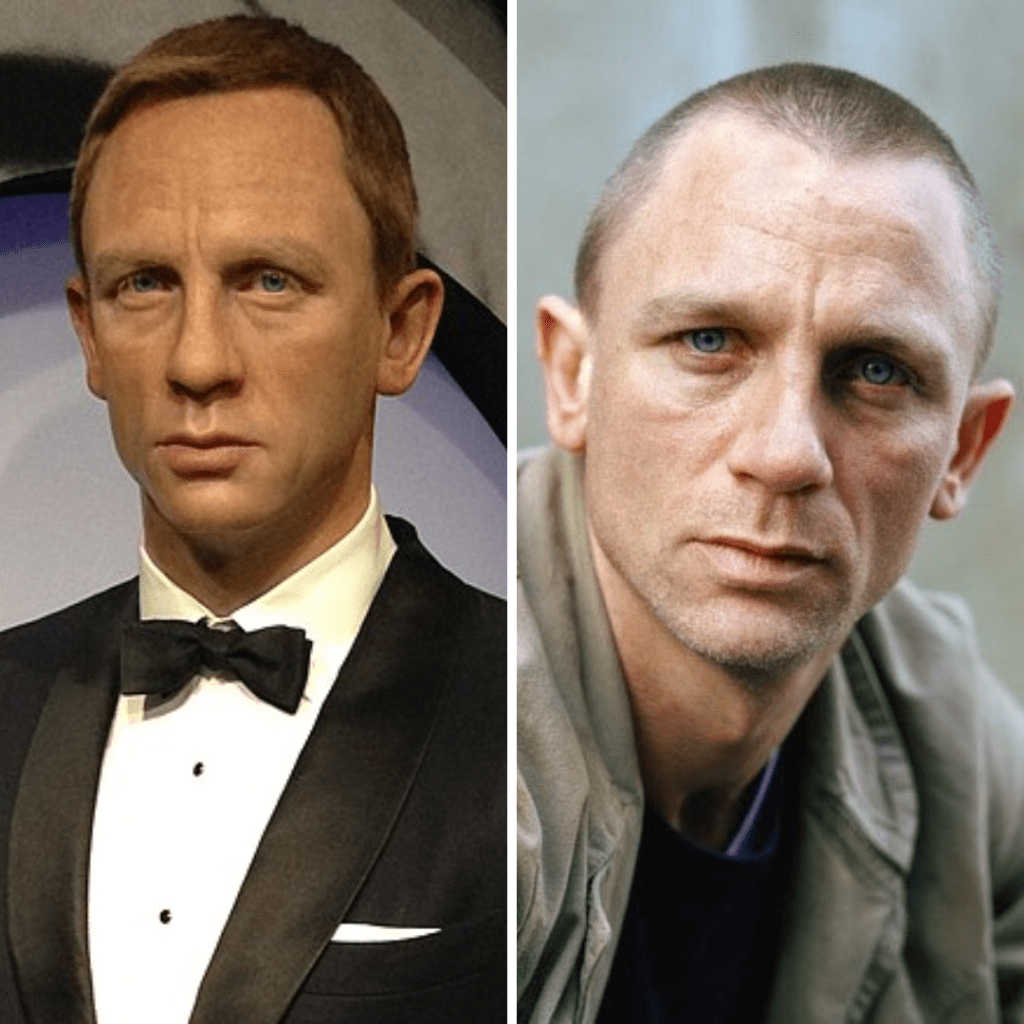 To prevent his fans and the world from catching on to his balding, the actor has developed unique combing skills and bought hair pieces that fit his look. It takes a lot of confidence for men to admit to such struggles and pull off such a good look at the same time.
32. Kris Jenner
Momager and business mogul Kris Jenner is part of the reality TV family, The Kardashians. Although most people appreciate her for her business prowess, she is also a style icon in her own right. That must be where her daughters' sense of style comes from.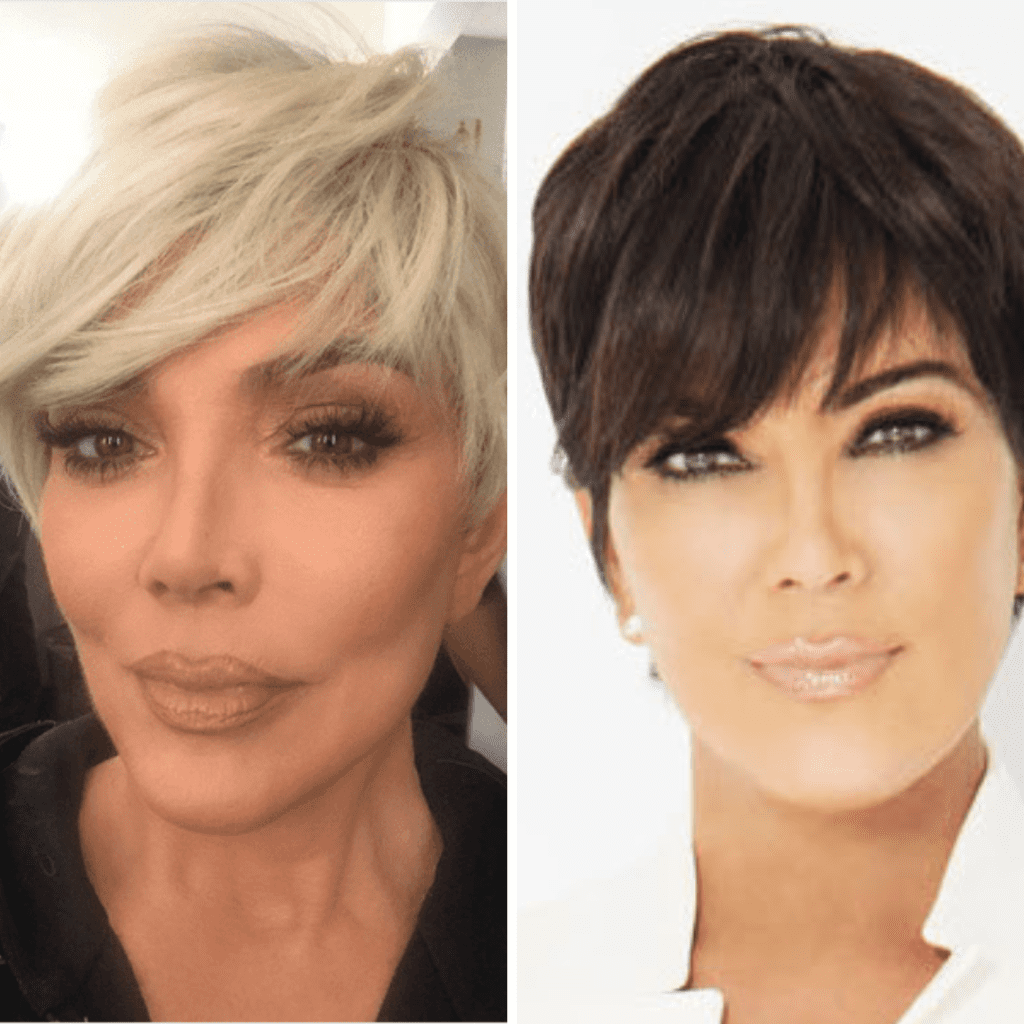 While most fans are used to her rocking short hair, the businesswoman and social media star is never afraid to experiment with new looks. She's been spotted with shoulder-length blonde wigs on specific occasions, so we're excited to see what she'll do next.
33. Charlie Sheen
Hollywood star Charlie Sheen is among the few famous male actors that have been rumored to wear a wig over the past couple of years. That said, he has often refuted these claims, but as luck would have it, paparazzi have occasionally snapped evidence of this.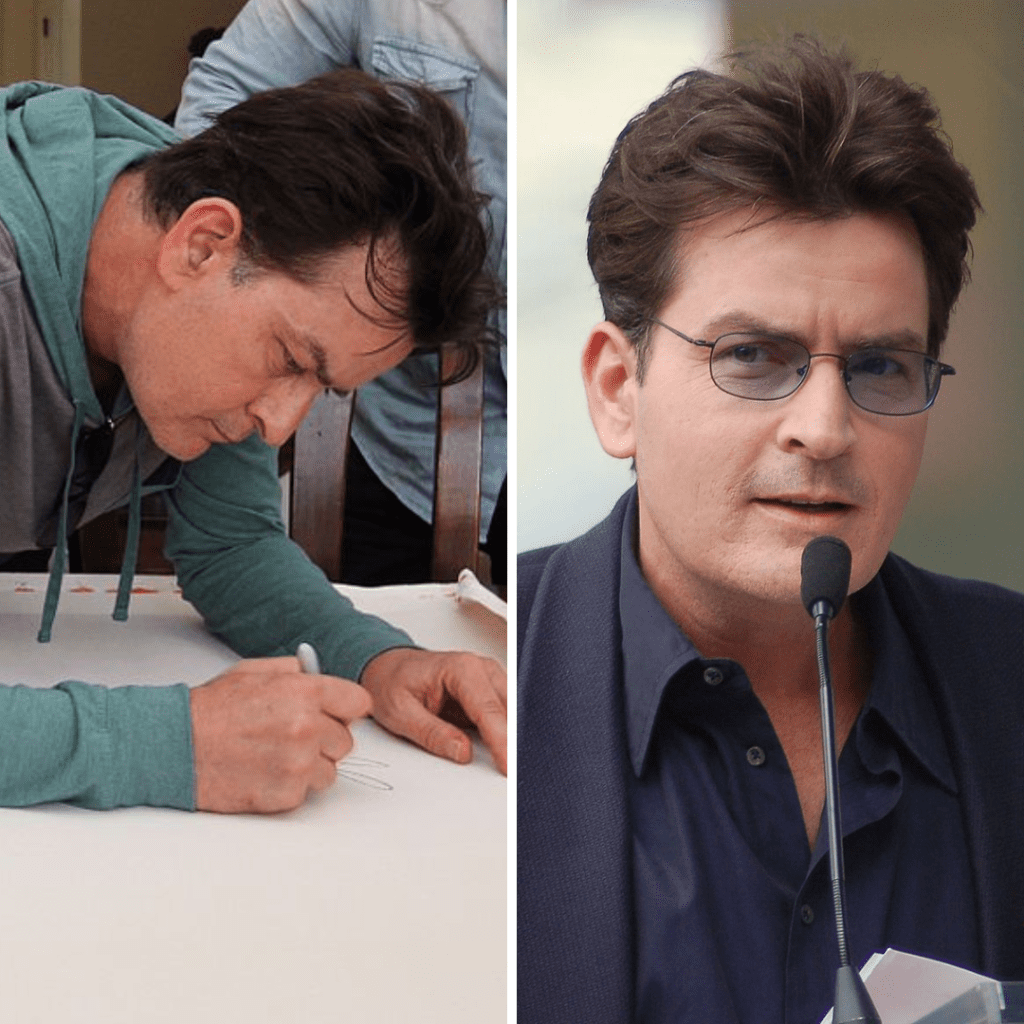 Frankly, we are not here to judge since we understand that balding and receding hairlines are a big issue even for normal folk. So we can't imagine how much harder it is for celebrities who, unfortunately, are expected to always look stunning.
34. Tina Turner
Music sensation Tina Turner has endured numerous challenges throughout her career. But that hasn't stopped her from being a certified star and making history through her music. That said, she is easily recognizable on stage because of her iconic wig.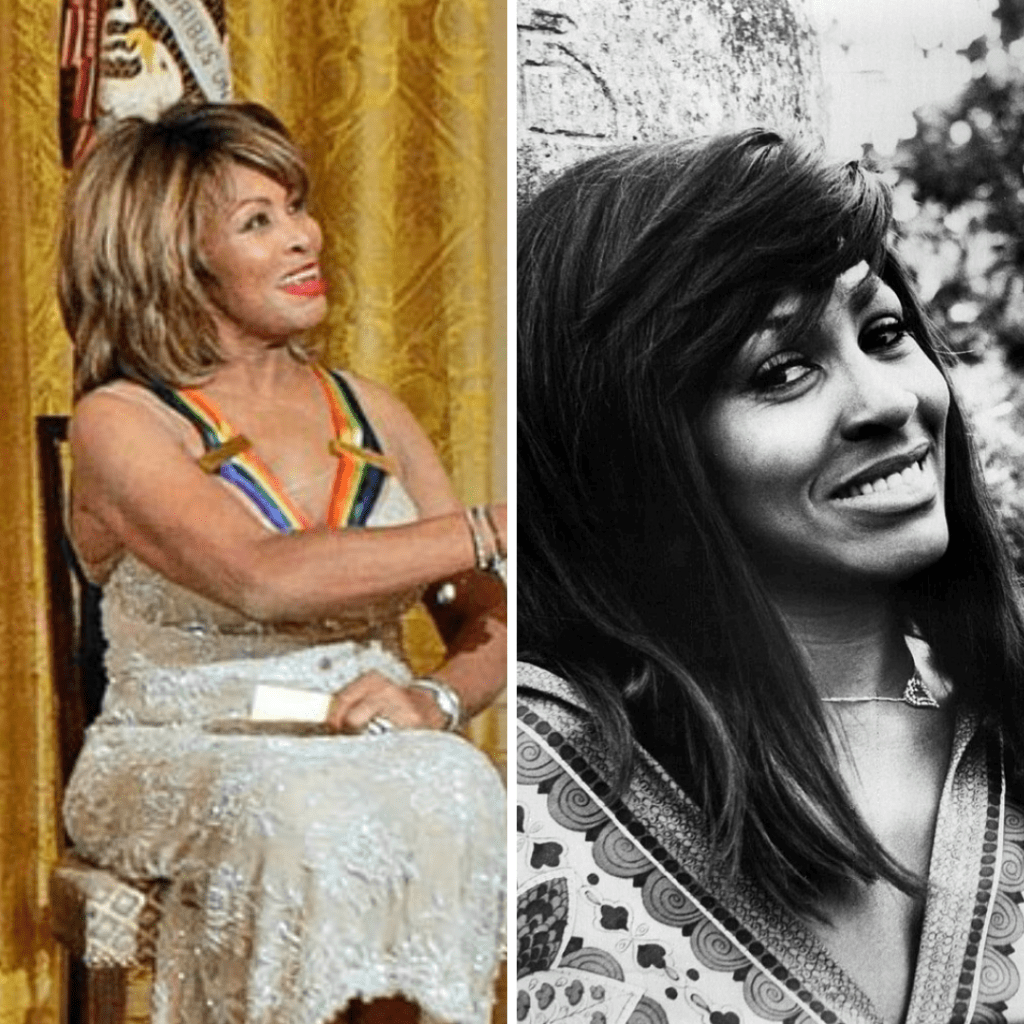 The American-Swiss singer is known for her hit song, What's Love Got To Do With It, and is often seen in a blonde wig. It's actually very hard to find a picture of her in her natural hair. But at least wigs give her a chance to change her look as often as she wants.
35. John Travolta
Another male action star who often wears a wig is John Travolta. There have been numerous times when the star has had to wear one for red-carpet appearances or his on-screen performances in movies and TV shows. Needless to say, he looks good all the time.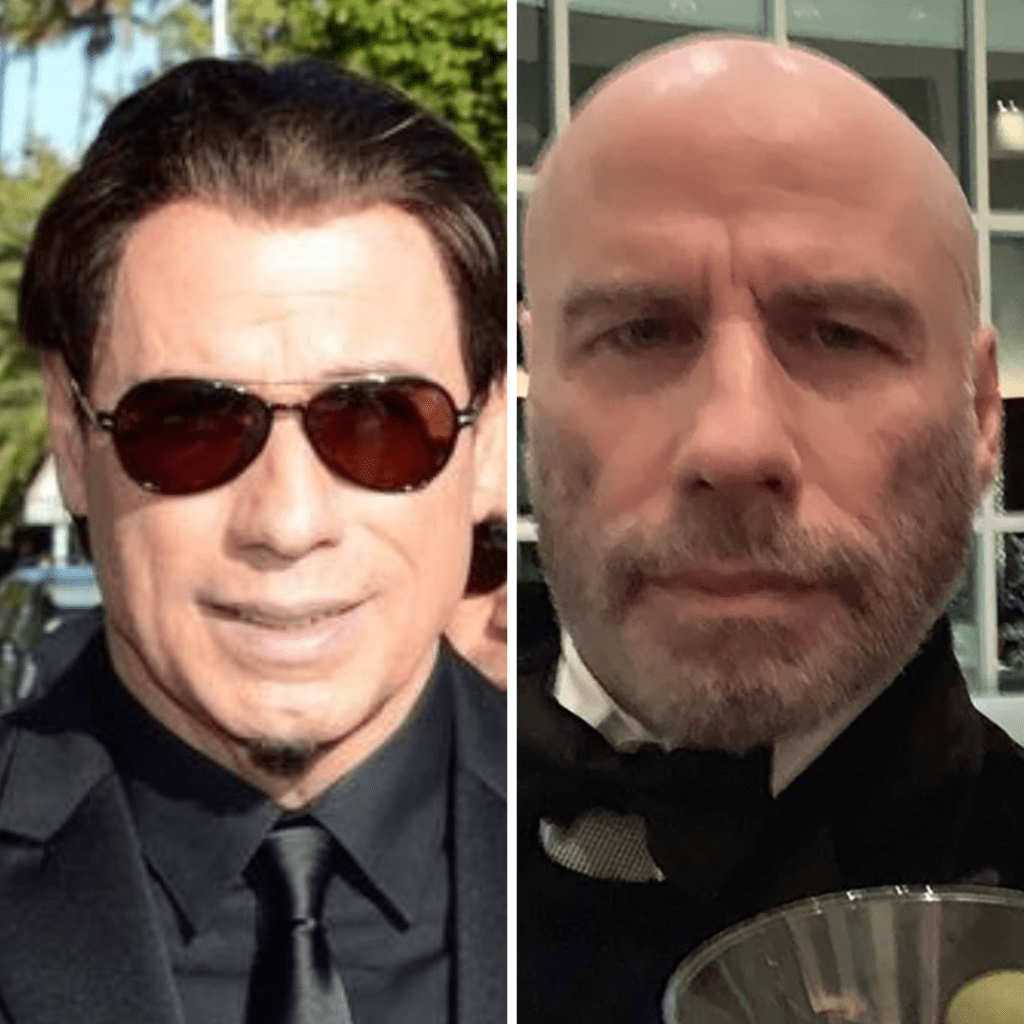 Although he has never confessed to wearing a toupee, some fans speculate that he does when he steps on the red carpet. Luckily, his enviable good looks still make him charming and worth a second glance, so it makes no difference!
36. Al Pacino
The actor Al Pacino is almost synonymous with the film Scarface because it made him famous and launched him into the world as a talented actor. Unfortunately, age hasn't been kind to him and his hair since his glory days of acting. But that's normal.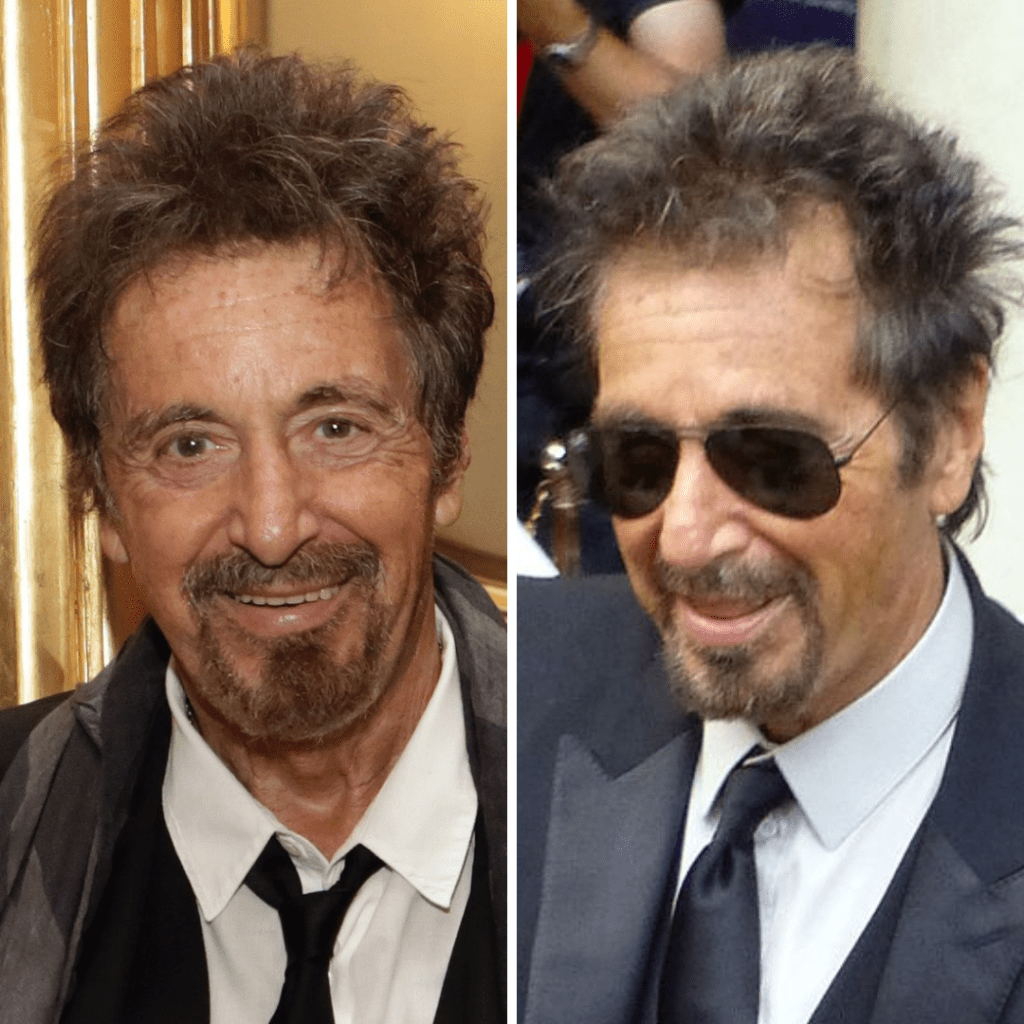 So he has had to use wigs and hair-filling products to maintain a specific look. If the recent movies he has appeared in are anything to go by, all these remedies seem to work in his favor, which is great for the actor.
37. Megan Thee Stallion
Singing sensation Megan The Stallion is one of the best rappers of this generation. She can also dance, has a great personality, and always rocks beautiful outfits and hairstyles, most of which are wigs. She pulls these off quite easily.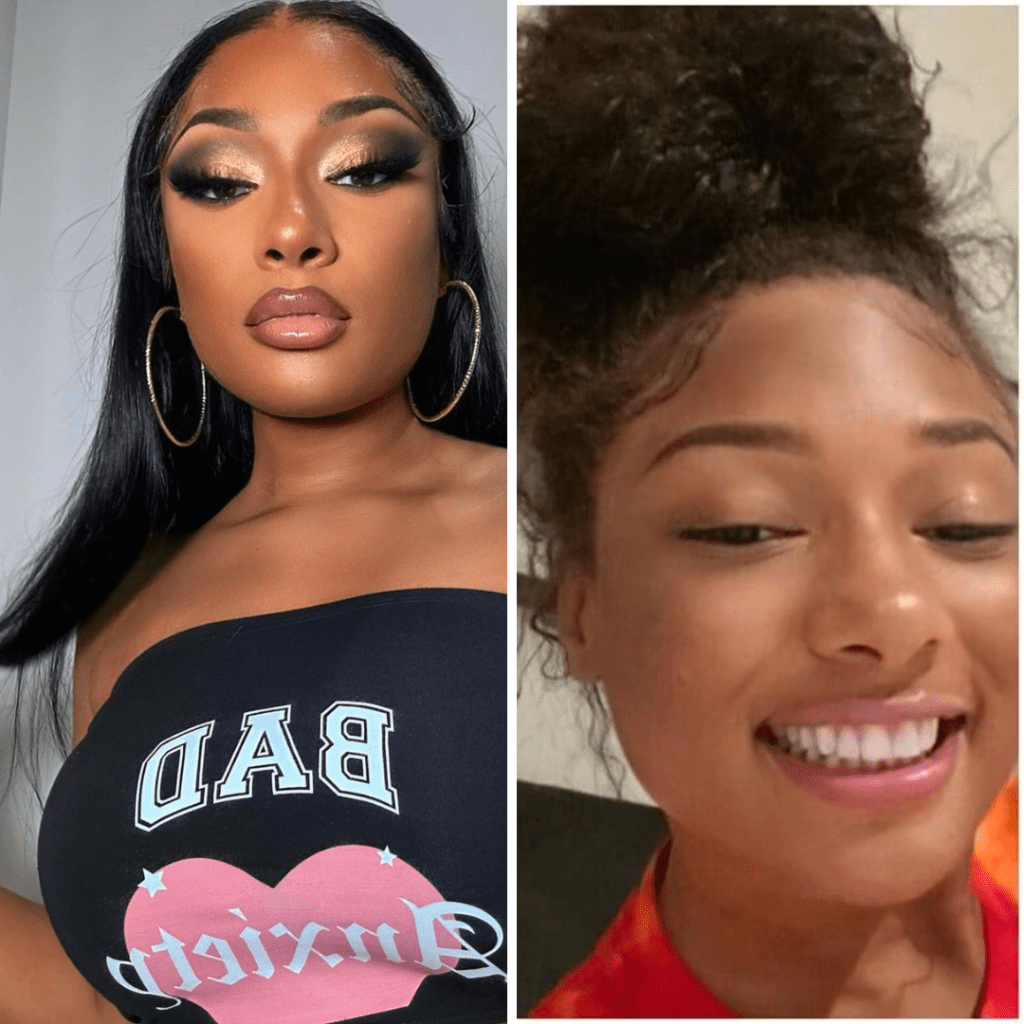 Only recently did we get a chance to see her beautiful black hair in all its glory since before that, the rapper would most wear black, blonde, and pink wigs for her appearances and performances. She's definitely proved that she can rock both looks.
38. Kacey Musgraves
For those who don't know her, Kacey Musgraves is a phenomenal country music songstress. Her beautiful voice and undeniable talent won her 4 Grammys in 2018, and we couldn't be prouder. Aside from her musical prowess, she is also known for her stunning hair.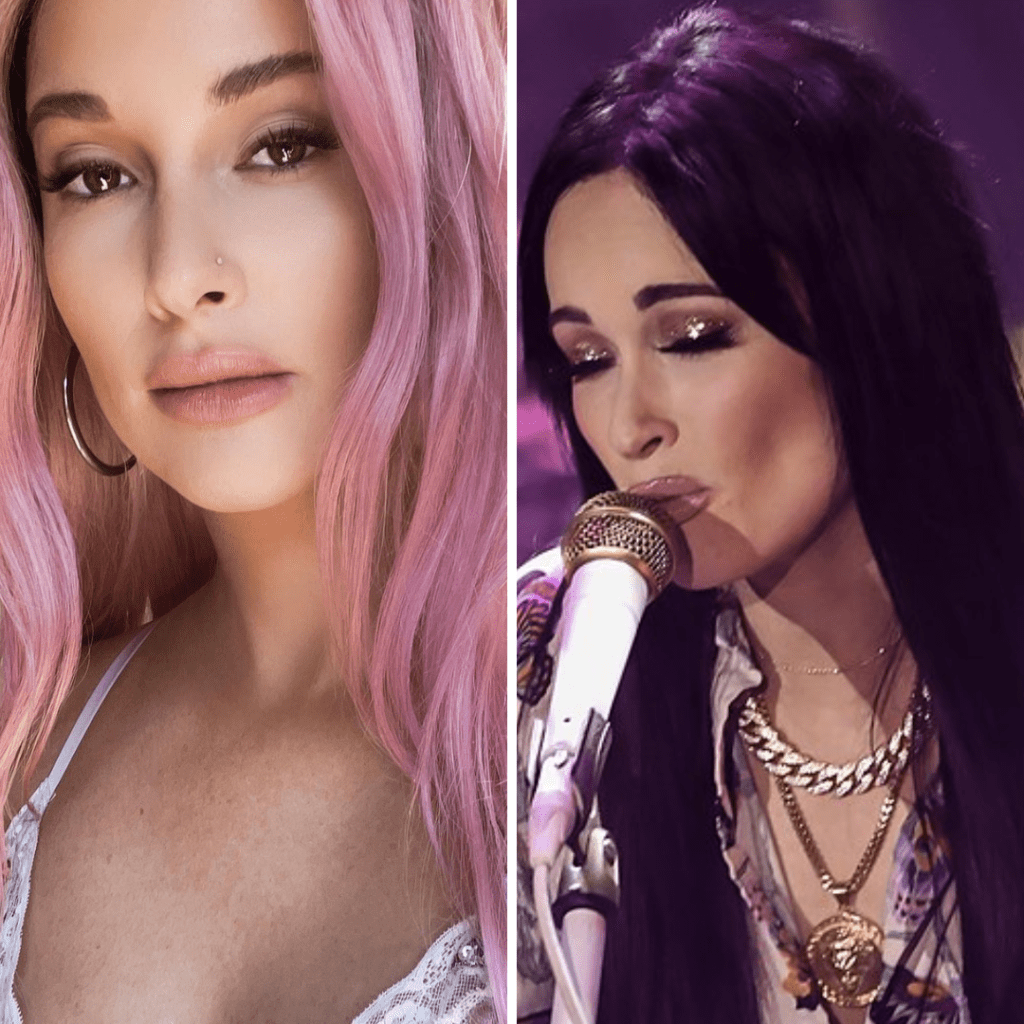 Kacey's glossy dark locs have been the subject of debate and admiration over the years. For example, in 2019, she briefly trended as people tried to determine if her hair was real or not. That said, she stole the show with this pastel pink wig she wore for a magazine cover some years back.
39. Amber Rose
Amber Rose came into the limelight through a couple of high-profile music videos and relationships she had in the late 2000s. Since we knew her, she has always rocked a short buzz cut that she often bleached. It was her signature.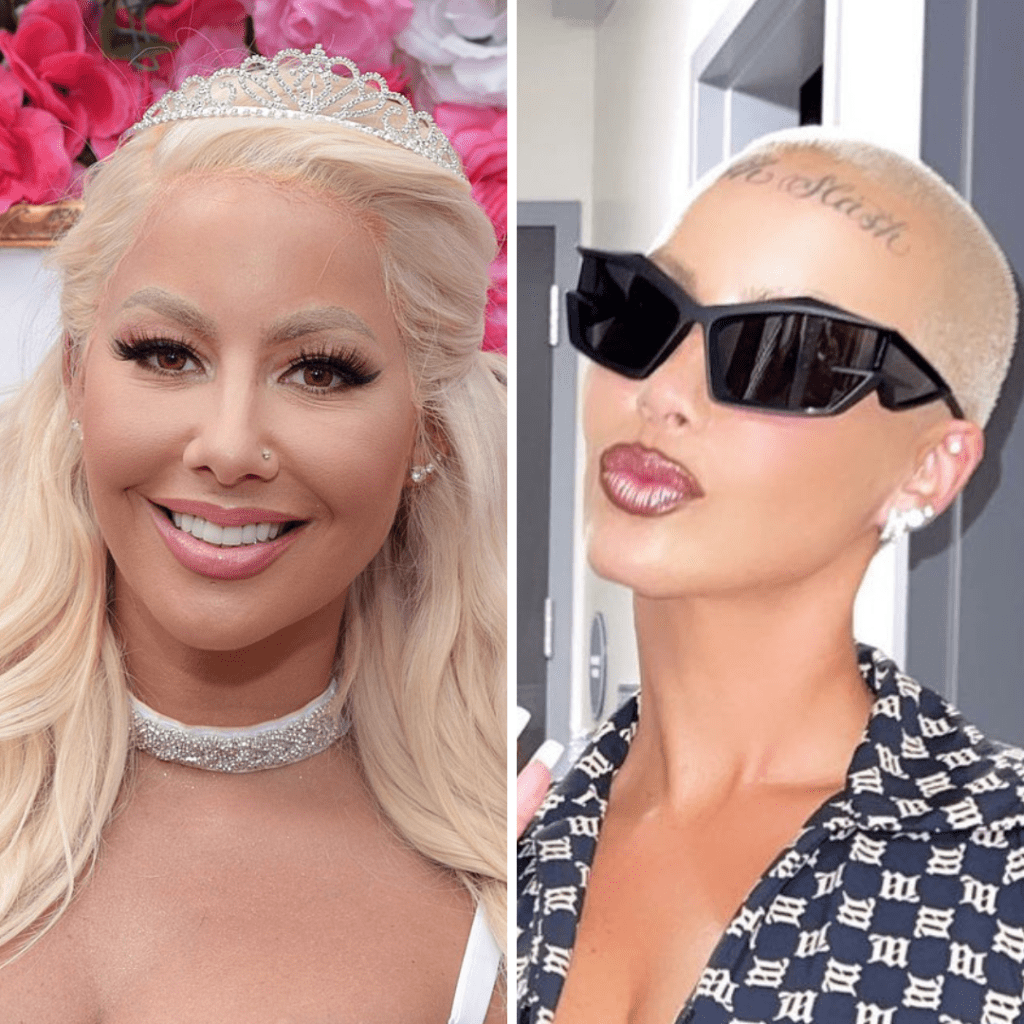 However, the model and TV personality changed all this a few years ago when she started wearing wigs which she explained were a way for her to grow out her natural hair. Just like before, Amber still prefers blonde when it comes to hair color.
40. Katy Perry
If there's one pop star who you can always rely on to keep things exciting in the hair department, it's Katy Perry. Over the years, the singer has rocked many different hairstyles, including a pixie cut, a blond bob, bangs, you name it. Which one was your favorite?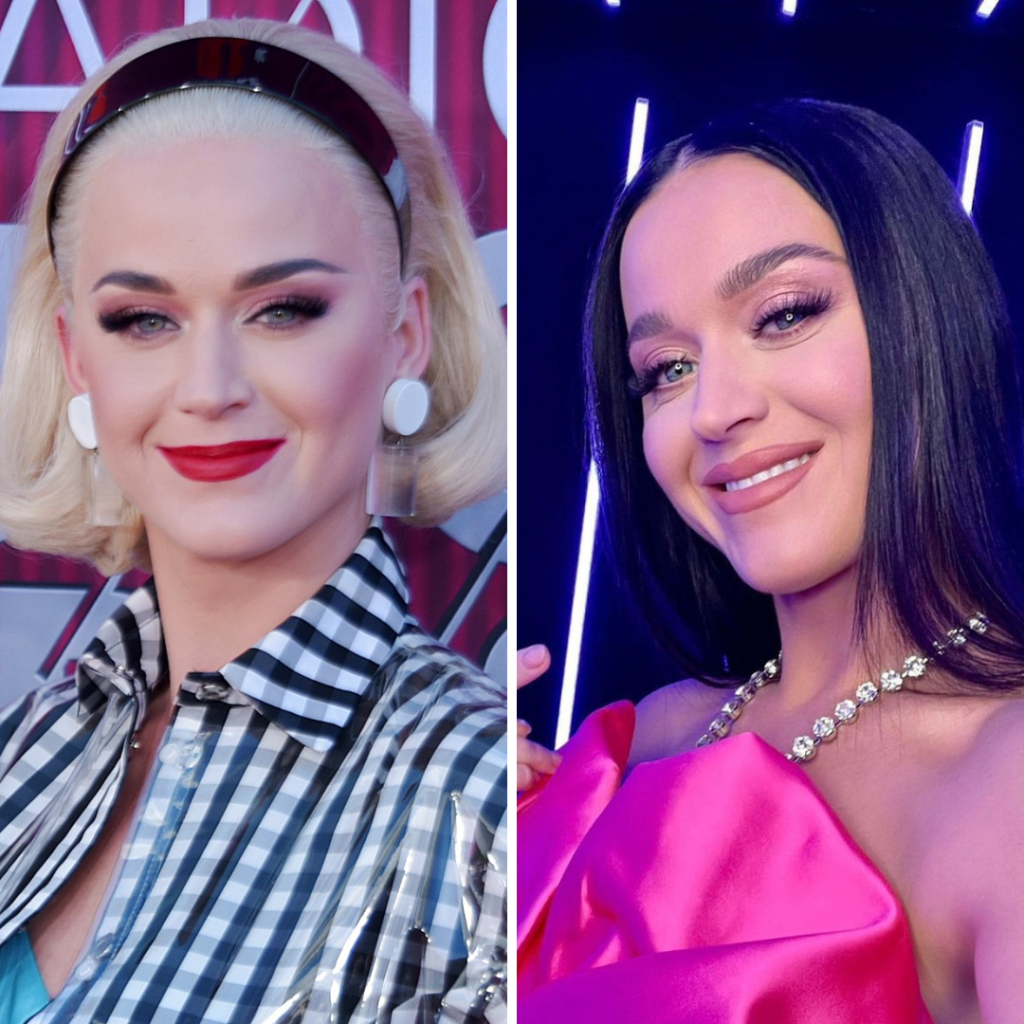 Katy, like several other celebrities, has been open about wearing wigs, and she even once removed one in front of an audience to reveal her natural hair underneath. Judging by her most recent appearances, she seems to have settled for dark flowy locs, but you never know when she might change it!