Chilean Designer Pushing Fashion Boundaries With Household Products Outfits
By Fatime G January 3, 2023
---
If you thought you had had it with the pandemic, you weren't at the edge until you dressed like a dish scrubber or favorite drink to stay in. With so much time, nothing to do, and nowhere to go, the Chilean designer Felipe Cavieres became an internet sensation giving people a good laugh with his unique and wild fashion ideas.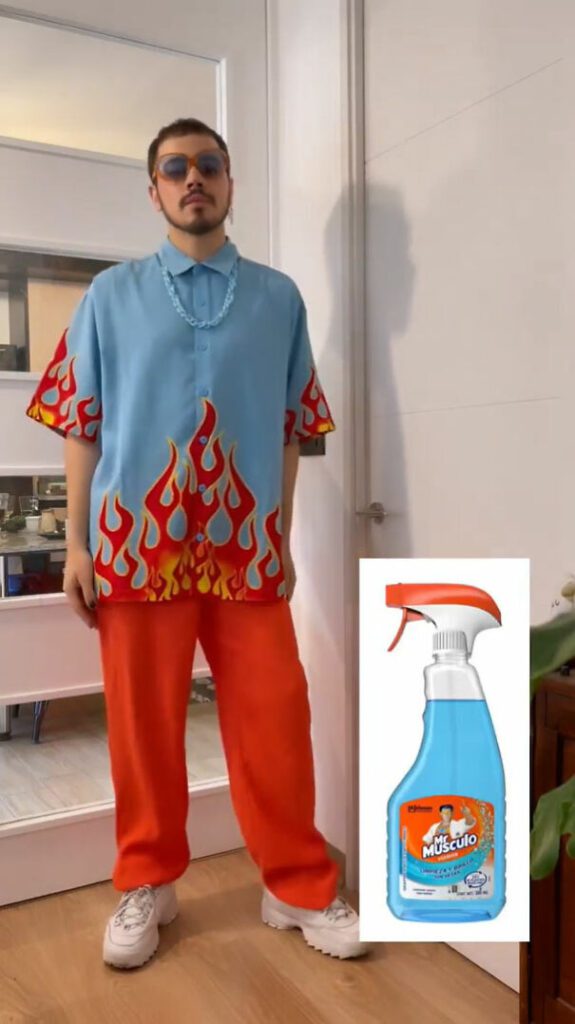 Locked indoors like most of us, the fashion designer tapped into his creativity by putting together some out-of-the-box clothing ideas. As he took inspiration from the things around him, the 28-year-old put together looks that resembled household objects, cleaning products, food, and drinks.
Growing up in a Chilean household, Felipe spent a lot of time helping his mother clean the house. Who would've thought that decades later, he would be drawing inspiration from the same cleaning products he used when he was younger?
Picking out a design for an item, the designer adopts the product's color palette and uses it to come up with a fashionable fit.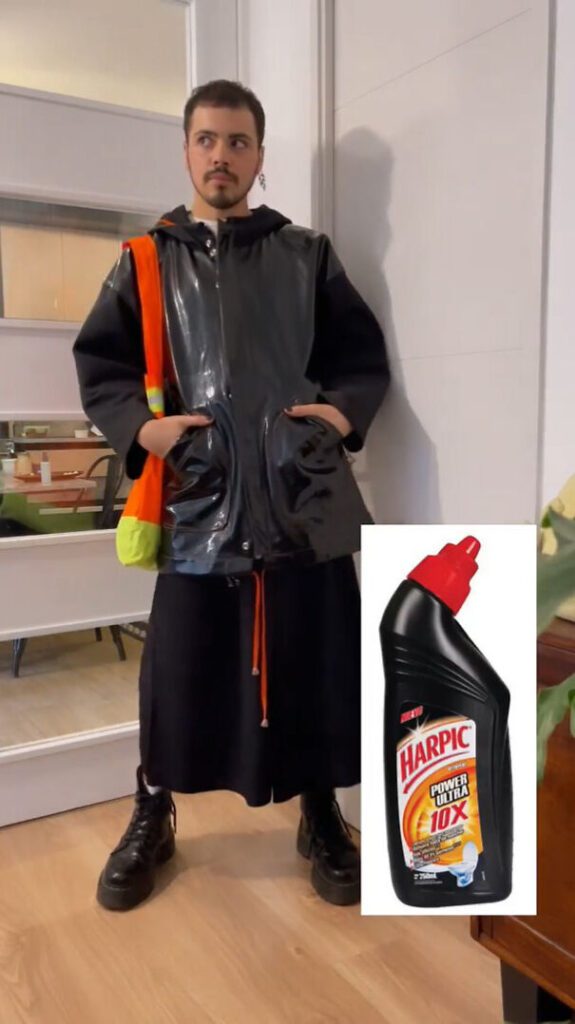 Even when confined in a four-walled home for close to a year, nothing could stop the designer's creativity, and the internet gave him the perfect platform to share his creations. While Felipe gave us a laugh or two, he is definitely on to something with his artistic shenanigans.
His pieces create unique looks and are certainly stylish. Next time you want a fit for a day out, drop by Felipe's Instagram page for some inspo. You will succeed in coming up with a look similar to something in your cupboard.
And who said it won't be fabulous?