35 Bold And Trendy Disney Fashionistas Who Still Inspire Our Style
By Ekhama O October 19, 2022
---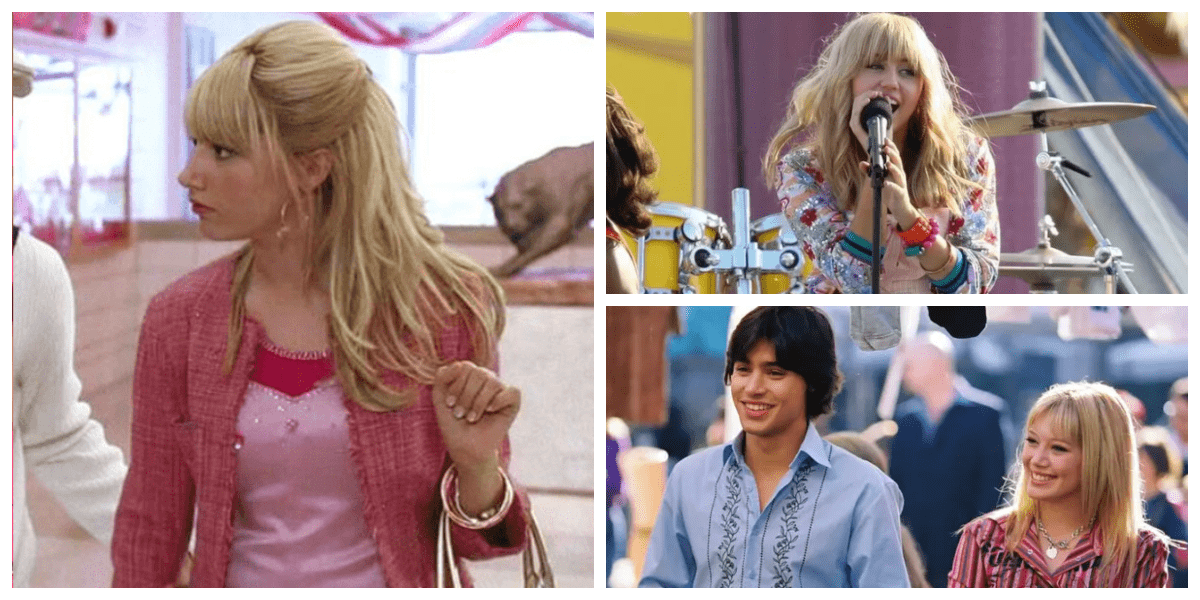 Disney is home to some of the most beloved kid's shows and movies of all time. The company has created so many memorable programs and franchises that we can't help but adore for years, and even decades, after their release.
Some of these motion pictures have brought us lots of characters with a variety of strengths, flaws, and unique personalities. There are just so many we could never forget — from the villains to the heroes, the best friends to the comic reliefs and the love interests!
We're not trying to pick favs, but we have to admit that, back in the day, Disney's fashion icons had us in a chokehold. We could never get enough of their outfits, and we still think about their style to this day. If you need a reminder or want to take a trip down nostalgia lane, we have you covered.
Here are some of the most stylish Disney fashionistas. Enjoy!
Jessie from Jessie
This show is the modern-day, non-magical version of Mary Poppins. Jessie follows the ups and downs of a nanny tasked with taking care of the kids of a wealthy, and extremely busy, couple. Do you see why we made the comparison?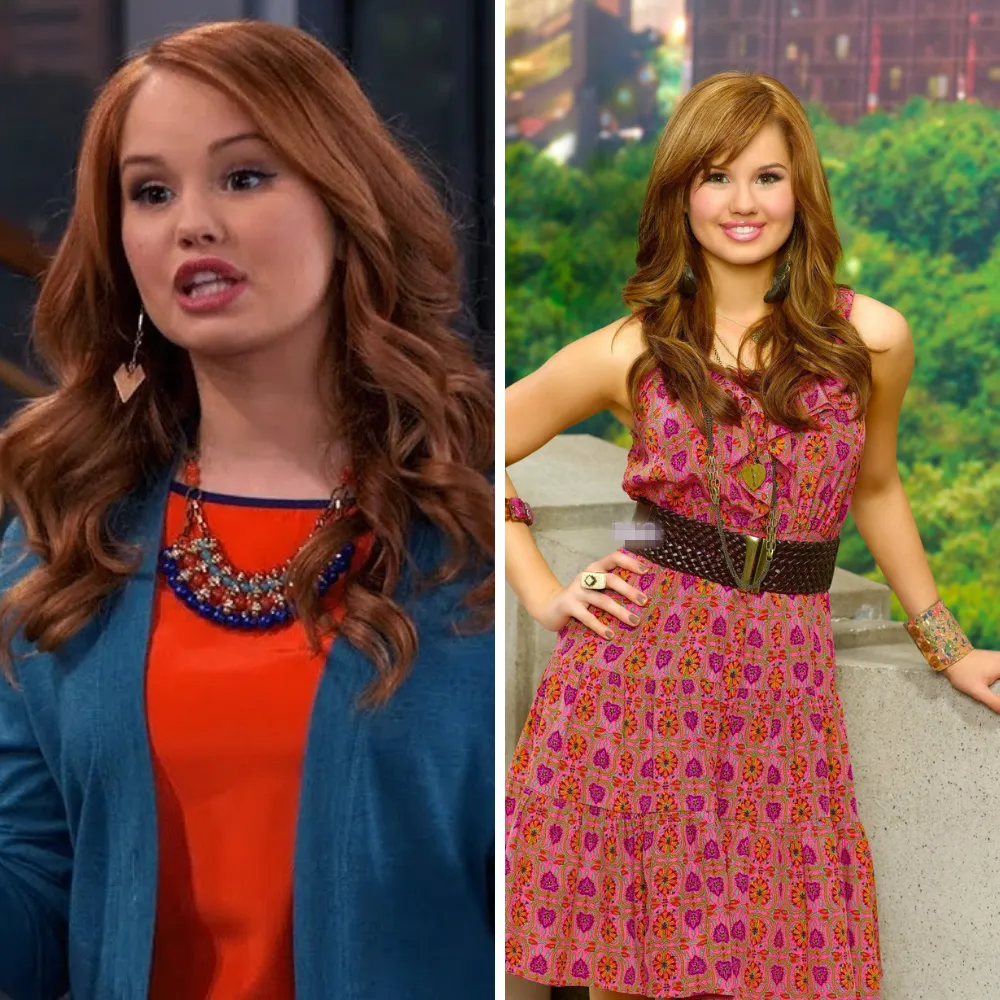 Despite all the chaos, Jessie still managed to maintain her calm (most times at least) and her amazing sense of style. With her simple floral prints, gorgeous accessories, and denim, it was really difficult for us to take our eyes off her once she was on screen.
Lexy from Get a Clue
The beginning of Lindsey lohan's long and illustrious Disney career might have begun with The Parent Trap, but one of her most memorable performances has got to be her portrayal of Lexy Gold in Get a Clue, and that's all thanks to her wonderful wardrobe.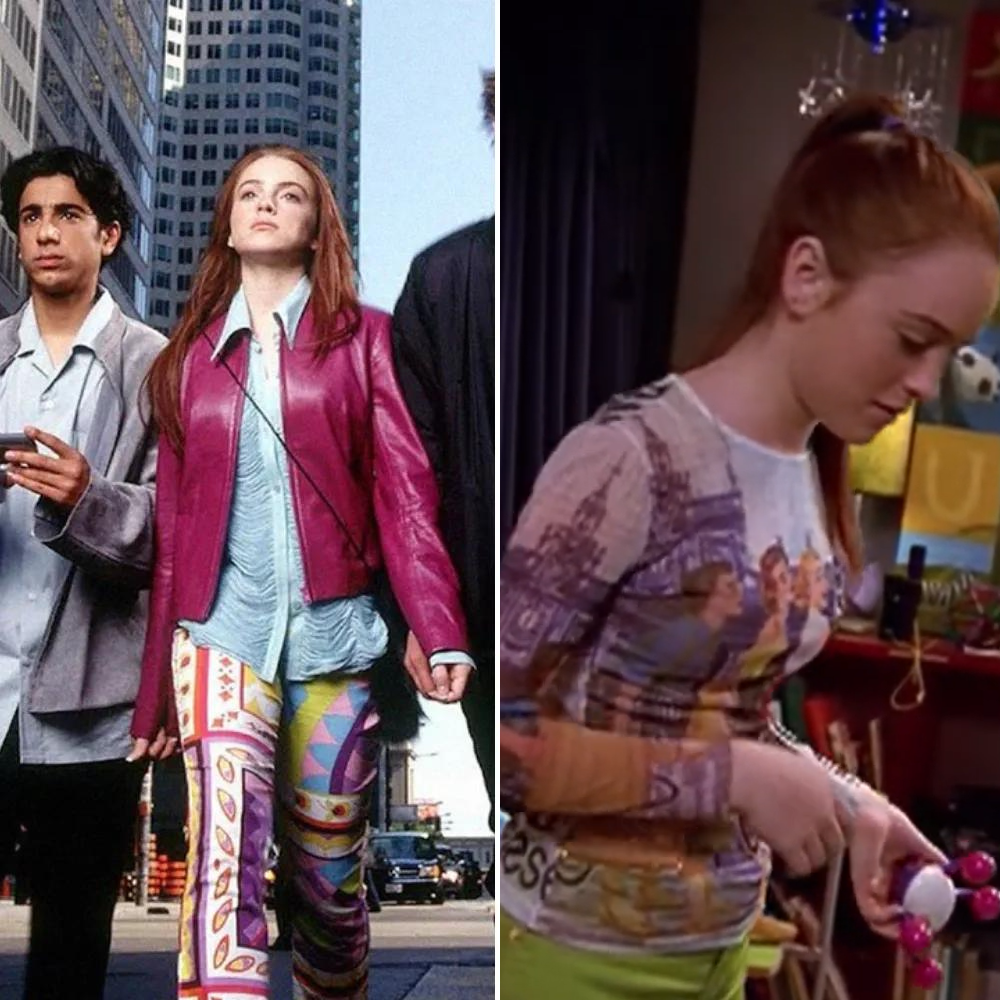 The many hues of her outfits were usually color-coordinated, and she wasn't afraid to get creative with her accessories, adorning some super chic jewelry during the course of the movie. If there's any Disney character's style we'd love to imitate, it would be hers.
Ren from Even Stevens
Ren was the middle child of Stevens family, which is perhaps why she was a perfectionist and an overachiever. The straight-A student never got into trouble and followed the rules to the T, so it was expected that she looked the part, too.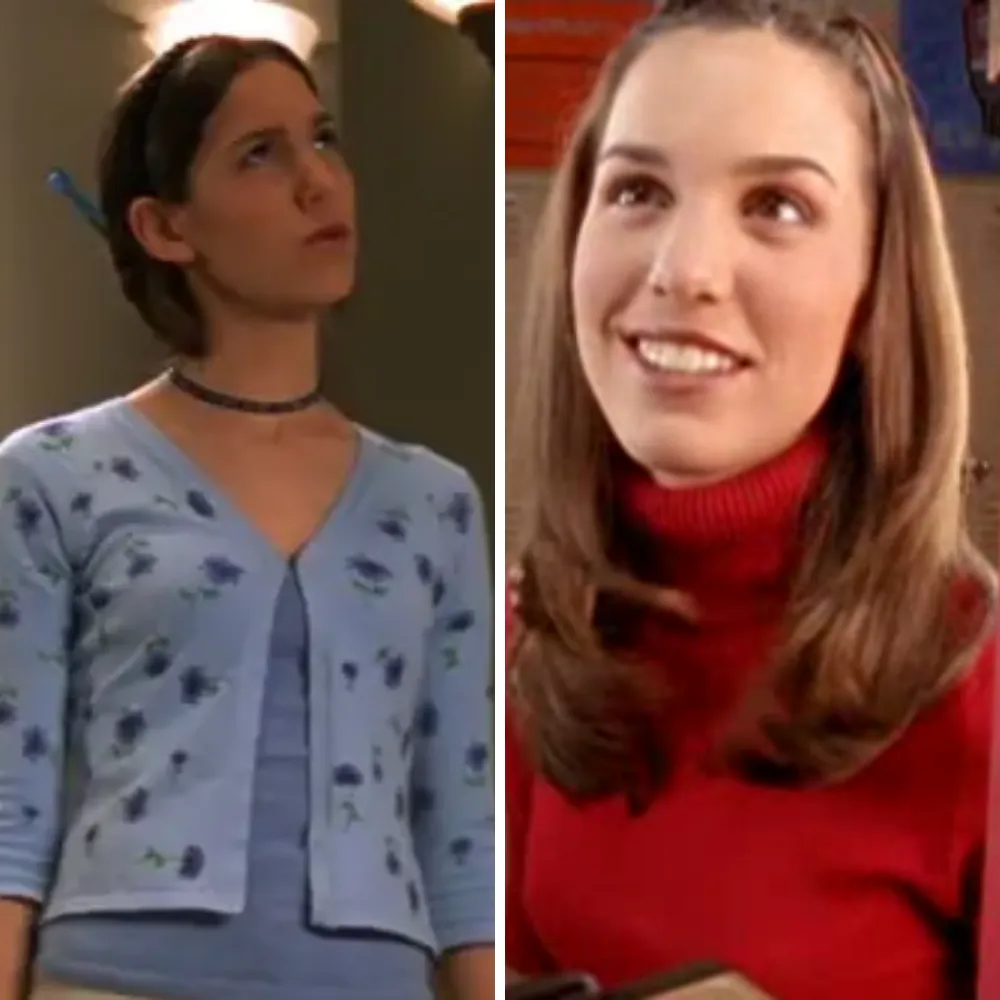 Ren's style was utterly simplistic, neat, and incredibly admirable — but that doesn't mean "bad." In stark contrast to Tawny, Ren usually went for brighter colors and much less edgy clothing. They were not show-stopping or anything, but there is beauty in unsophistication and practicality.
Topanga Lawrence from Boy Meets World
If there was any character in Disney that had an incredible evolution, it had got to be Topanga. She started off as a weird side character, but her character developed into a normal girl. Soon after, she became the classic "smart girl" and even earned her spot as one of the main characters.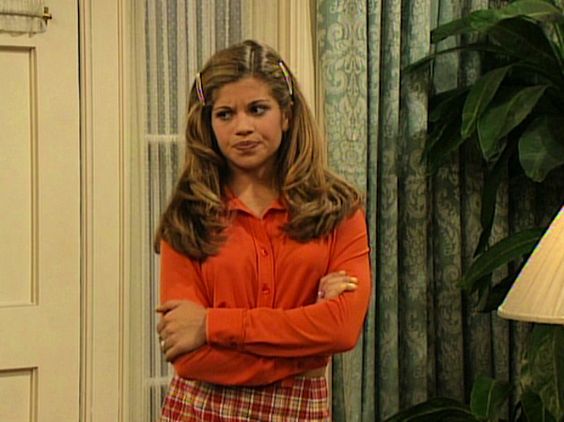 But no matter how she changed, her style certainly didn't. Her clothes were usually plaid or even monochrome, as she mostly wore the trendiest outfits from the '90s. Topanga's long hair was always somewhat puffy, tapered with a few bobby pins here and there and she usually let it down, which was a really nice complement to her clothes.
Kim Possible from Kim Possible
Kim Possible is by far one of our most beloved animated television shows to date! We didn't just love the storylines, the formidable villains Kim had to fight, and every single one of the characters, but we also adored how multifaceted Kim was. She stayed stylish while dealing with the bad guys.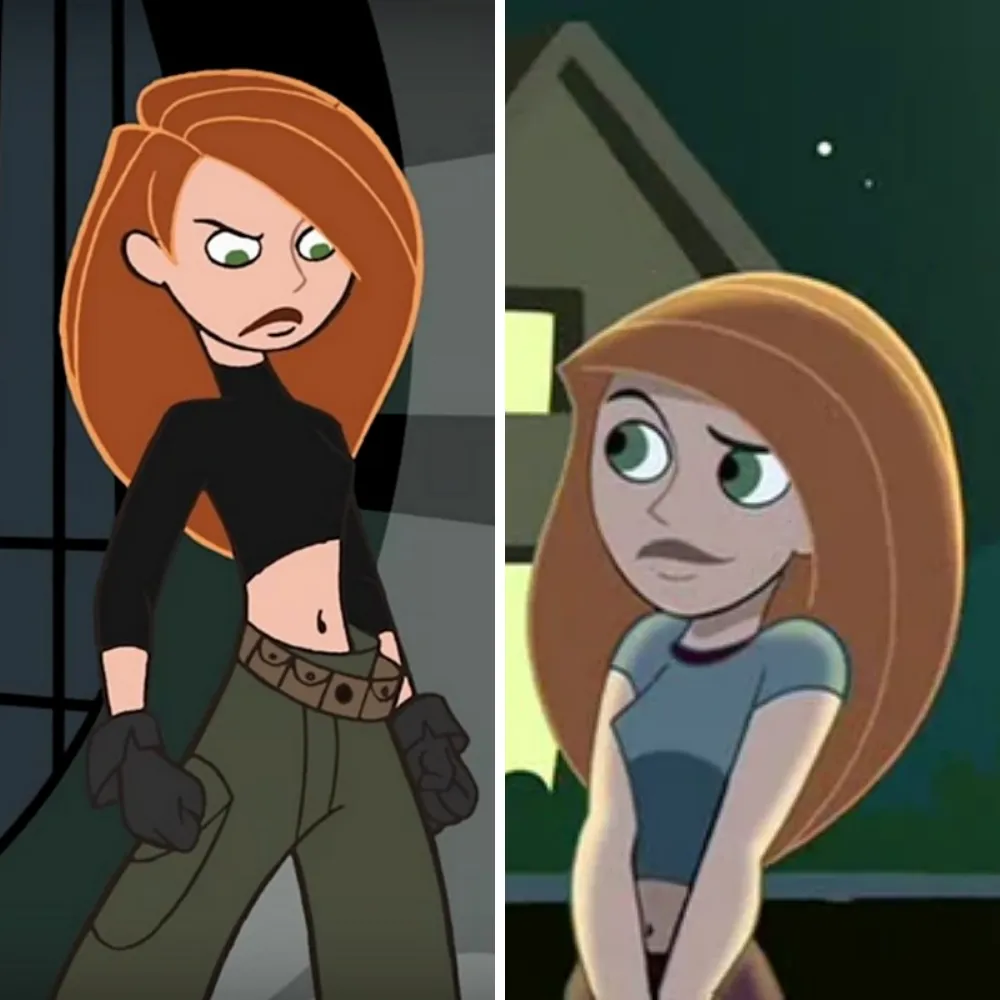 When Kim was on duty, she was almost always wearing her signature look — a cute black turtleneck crop top with some cargo pants, gloves, boots, and her trusty utility belt. Other times, you could find her chilling in more casual and laid-back attire, which included her cheerleader uniform!
Mary from Jump In
Jump In is probably one of the most unique Disney movies out there. Although it's all about finding your passion — which is a pretty common trope — it's got some originality to it, like the perspective the message is coming from.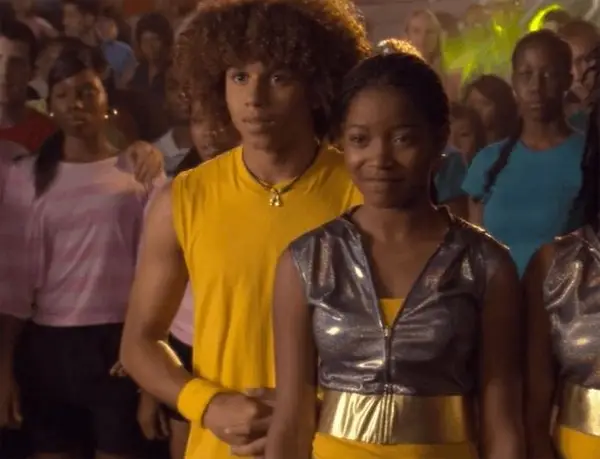 Another thing that was equally as unique as the story was Mary, the main love interest's, style choice. Her shiny competition uniform was the bomb and the fact that she was usually dressed in simple clothing was just incredibly realistic and super relatable and that was something that appealed to us deeply.
Alex Russo from Wizards of Waverly Place
Alex was a fan favorite in one of Disney's biggest shows of the mid-2000s, Wizards of Waverly Place. She was the sneaky, sassy, and outgoing main character, and although those are pretty strong traits, one we couldn't help but notice was her fashionista side.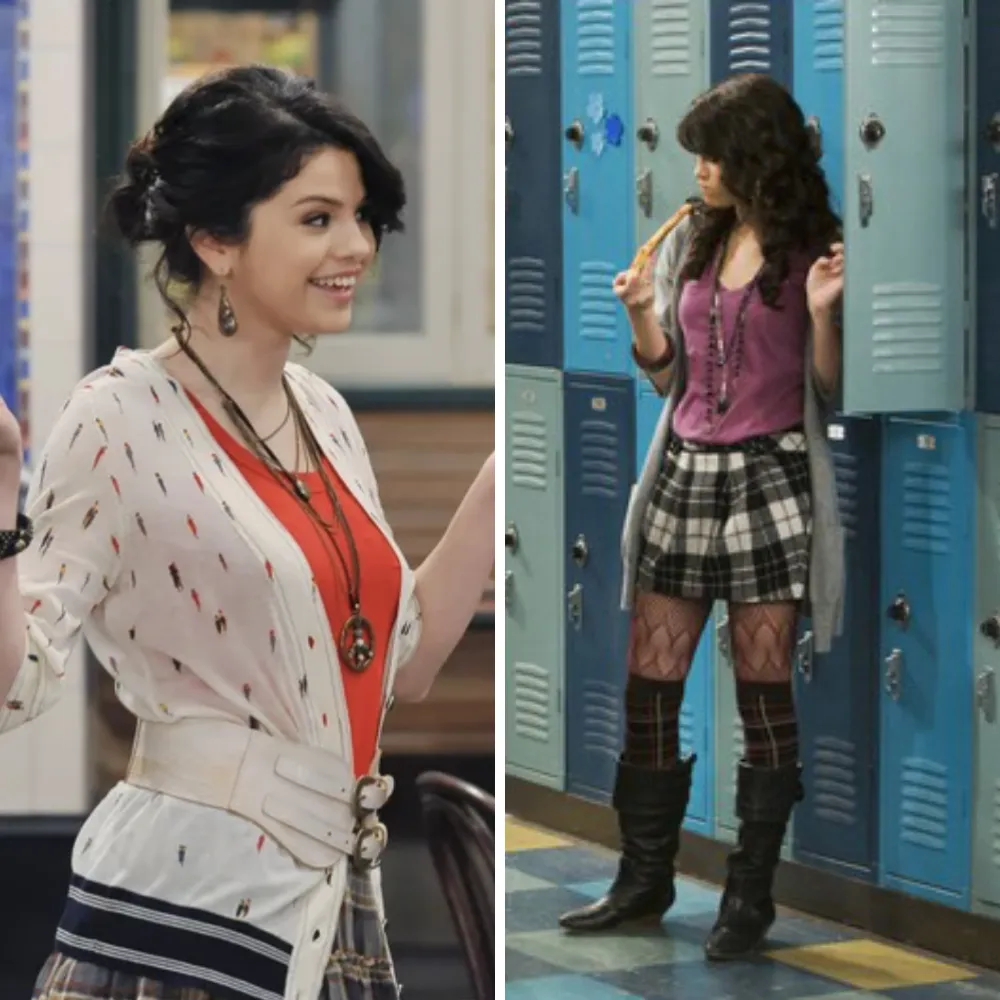 Over the years, Alex served us with some pretty gorgeous looks, and much like her friend, Harper, we hardly took our eyes off them. We mean, who could ever forget her gorgeous pink quinceañera dress? That was definitely one for the ages!
London Tipton from The Suite Life of Zack and Cody
The Suite Life of Zack and Cody was a show we would have on repeat back in the day. We loved seeing the shenanigans the teens would get up to and we had a good look at what London Tipton would be wearing in each episode she was in!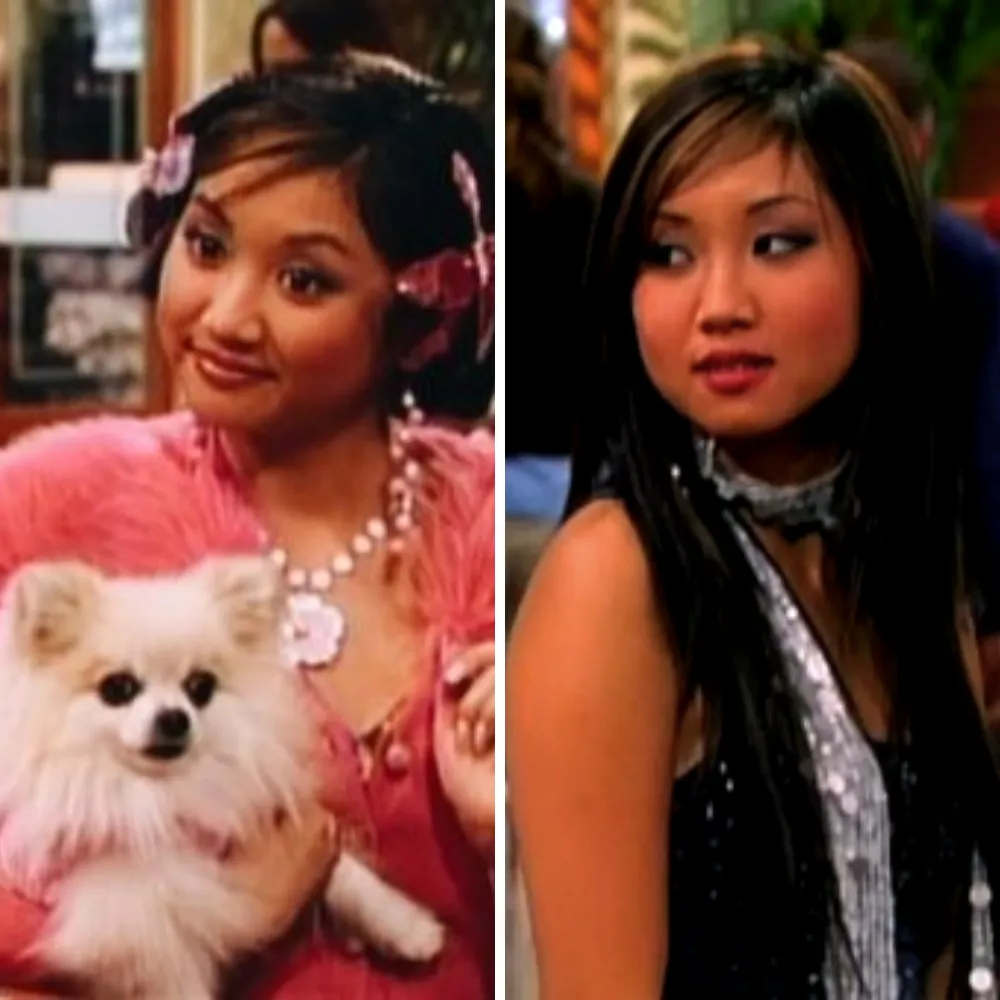 Her father was the owner of the Tipton Hotel chain and SS Tipton, and as the daughter of an ultra-wealthy businessman, it's no surprise she was always draped in the most stylish outfits, each being just as amazing as the last!
Tawny Dean From Even Stevens
Disney's main audience was kids, so it made sense that they made characters that were geared toward them. Most female characters were energetic, friendly, and bubbly and their style was usually really girly. But once in a while, we could come across a character whose choice of clothing would go against the norm.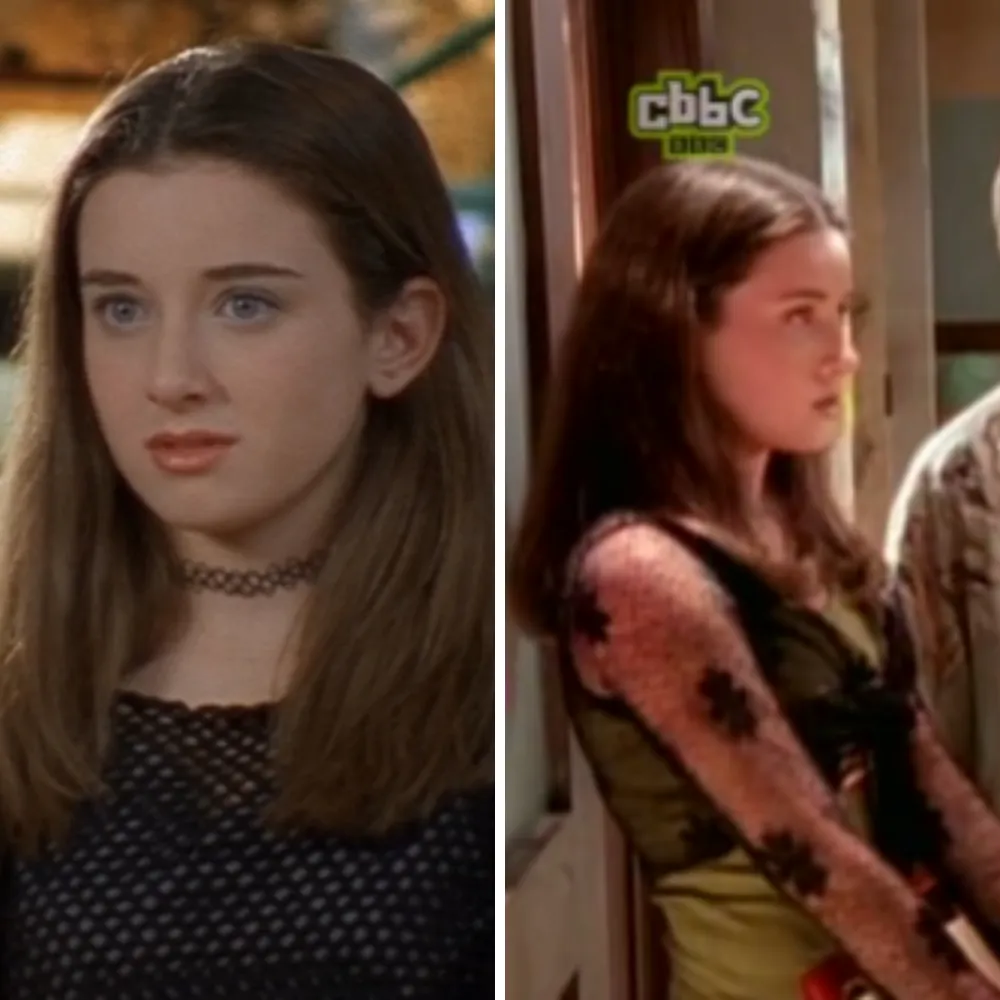 Tawny, with her eccentric traits and sense of fashion, was one of them. She was outspoken and usually expressed herself in the pieces she wore and her clothes had more edgy and gothic vibes to them compared to other Disney female characters.
Jasmine from Aladdin
Disney princesses were always on a whole other level of gorgeous. No hate for the other characters from animated movies, but these girls always took the cake. From Tiana to Snow White, Moana to Pocahontas, they were all beauty queens.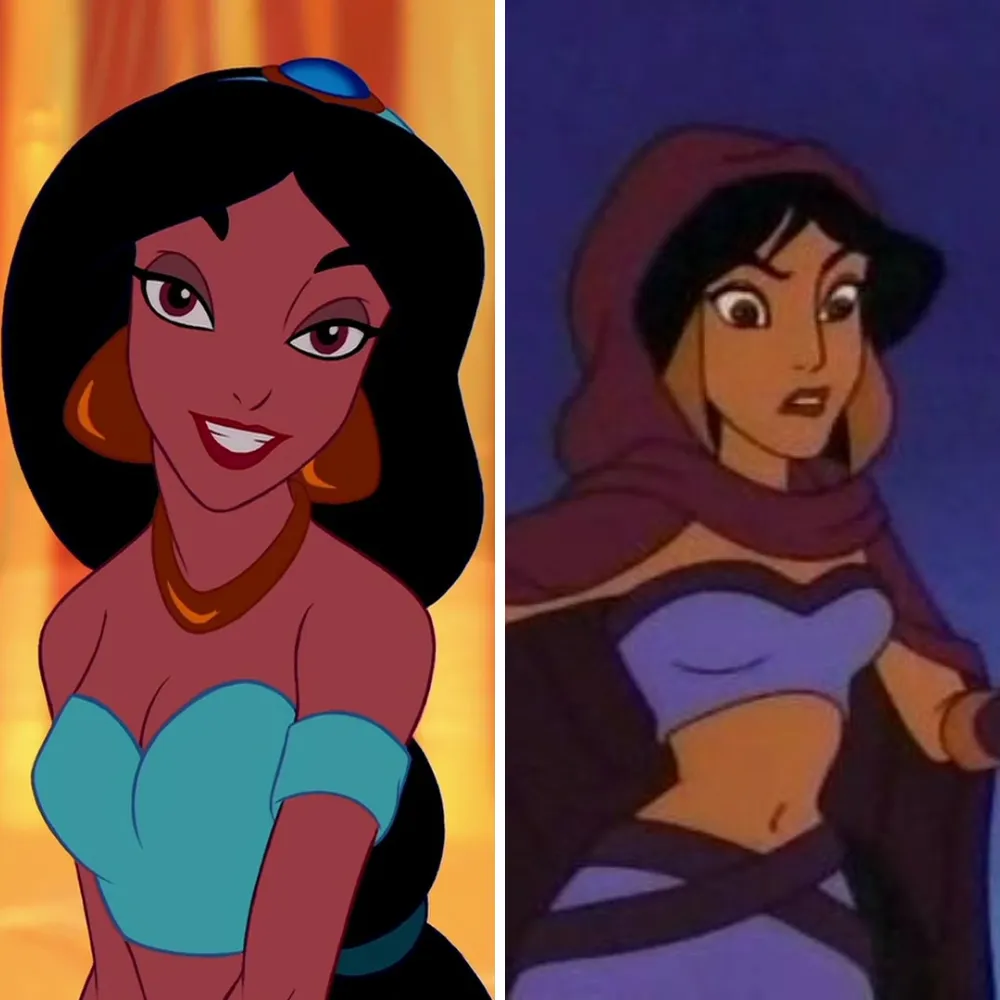 While each and every single one of them is worth a mention on our list, we can't help but highlight Jasmine's iconic looks. The colors the princess wore always complemented her skin and the accessories she always put on were the bomb!
Harper from Wizards of Waverly Place
Harper was Alex's best friend in Wizards of Waverly Place and a fellow fashionista in her own right. Though most of her outfits were usually over the top (on purpose), that was something that really stuck out to us back then.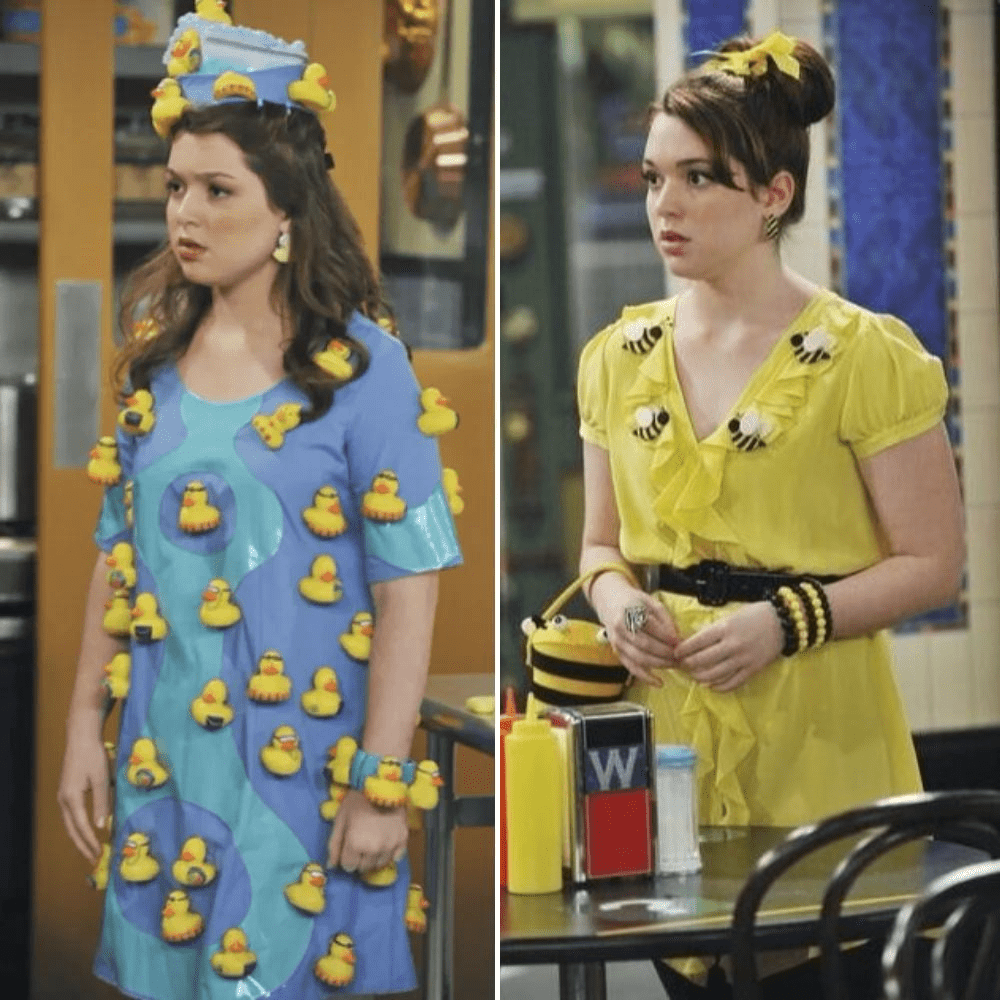 In every episode she was in, Harper was dressed in clothes with bright prints that usually matched her shoes and the headpiece she wore. Harper might not have had the most conventional fashion sense, but it's certainly one worth mentioning.
Sharpay from High School Musical
Sharpay was Disney's personification of a mean girl. We're never one to root for the antagonists, but with how awesome Sharpay's outfits were, we couldn't help but hope and pray she was up to no good (just so we could see another of her outfits again)!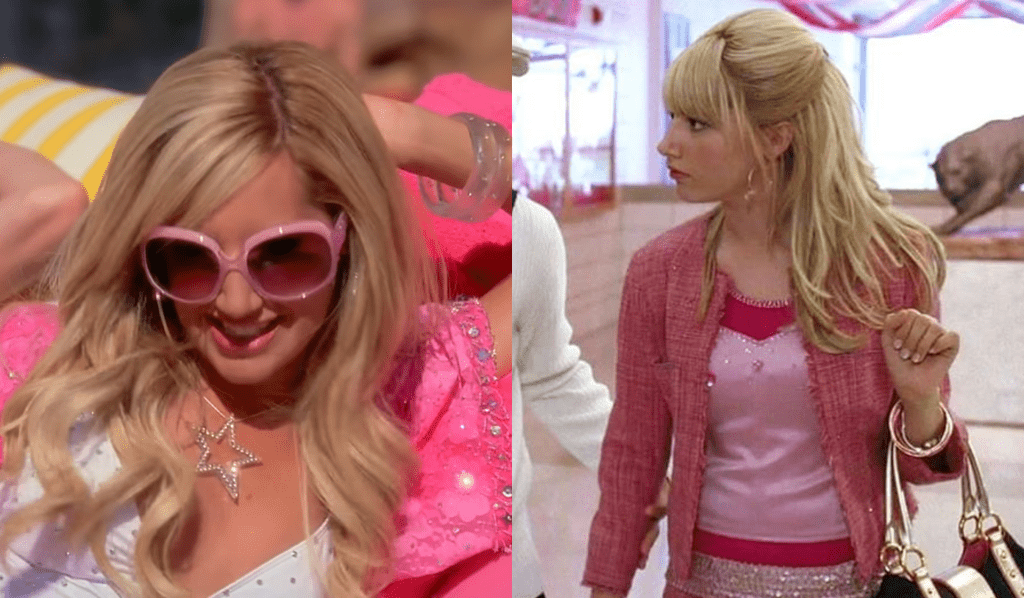 She, alongside her brother and a fellow antagonist, Ryan, were peak fashionistas, but Sharpay's outfits always caught our eyes. Every part of her pink outfits always stunned us, from her swimsuits to the earrings, her bags, and shades! She was the mean teen Elle Woods
PAT from Smart House
PAT was the main antagonist of a popular straight-to-TV Disney movie released in the late '90s. Although we would describe her as a deranged AI, her fashion sense was in no way crazy. Even in her wilder moments, she looked absolutely breathtaking…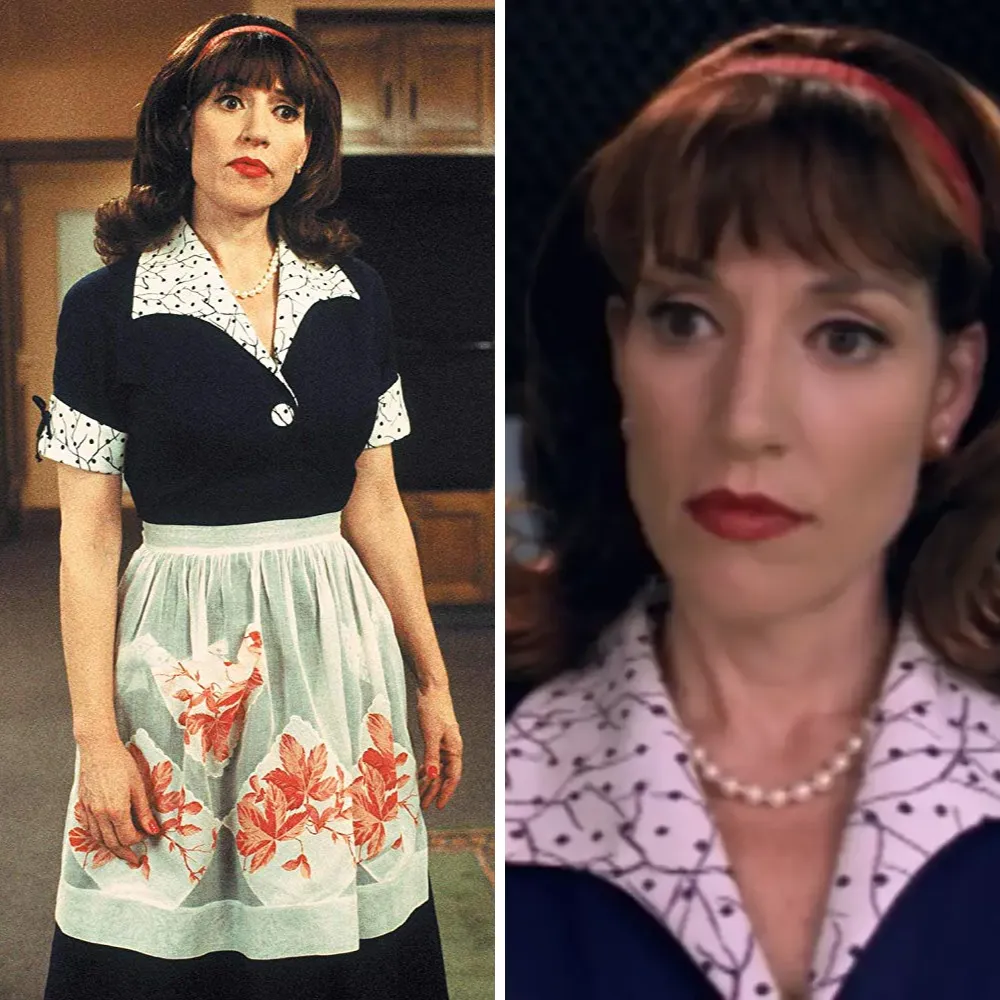 … and we think you would agree if you appreciate vintage-styled outfits. Her style was reminiscent of that of a housewife in the '50s — which is where she got her inspiration. Overall, it was fitting, as she sought to be a mother figure to the young Ben Cooper.
Sonny Munroe from Sonny with a Chance
Very few Disney shows can compare to how unique Sonny with a Chance was. It was about a teen comedian who gets the chance to star in a popular television series named So Random! We enjoyed watching Sonny on and off stage and that's simply because of how wonderful she usually looked.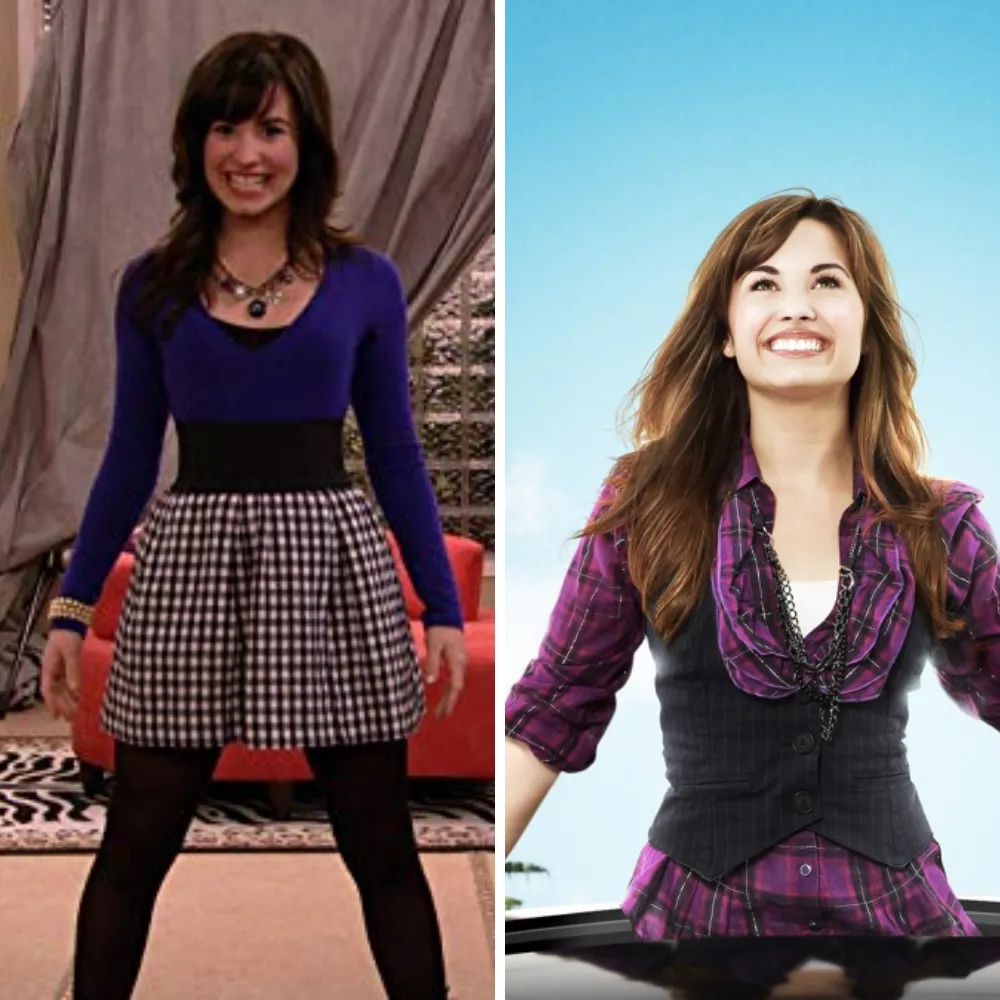 Sonny always wore a big smile on her face and some pretty snazzy clothes, too. While not every single outfit of hers deserved to be on the cover of a magazine, she still looked very amazing and we could definitely see some of those clothes being worn today.
Gabriella from High School Musical
Gabriella was the main female protagonist of probably one of Disney's most prominent movie franchises, High School Musical. Since she was such an important character and the main love interest of the heartthrob Troy, she had to sound and, of course, look the part, too!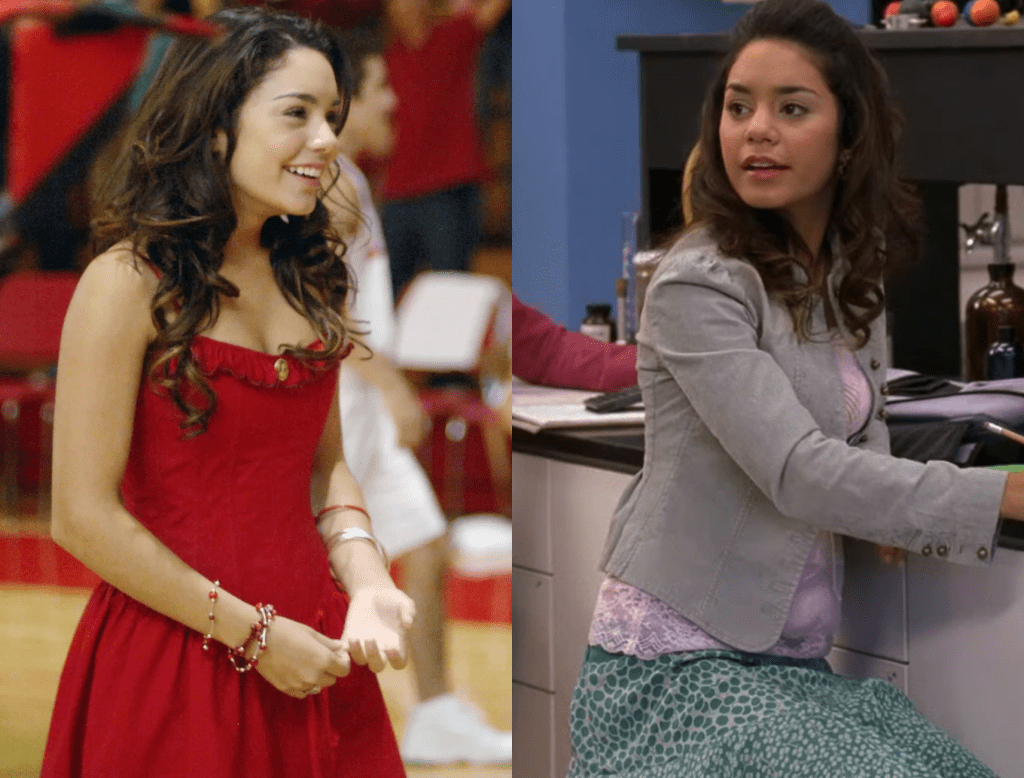 Gabriella was usually seen in super bright outfits that were much more casual compared to Sharpay's. Starting in the second installment, she began wearing a cute necklace with the letter T given to her by the one and only Troy Bolton, her boyfriend!
Jackson from Cow Belles
Cow Belles is a Disney classic. After all, what's a wonderful kid's movie without a good message, moral lesson, and a happy ending? Oh, and how could we ever forget; a cutie to swoon over for the entirety of the movie?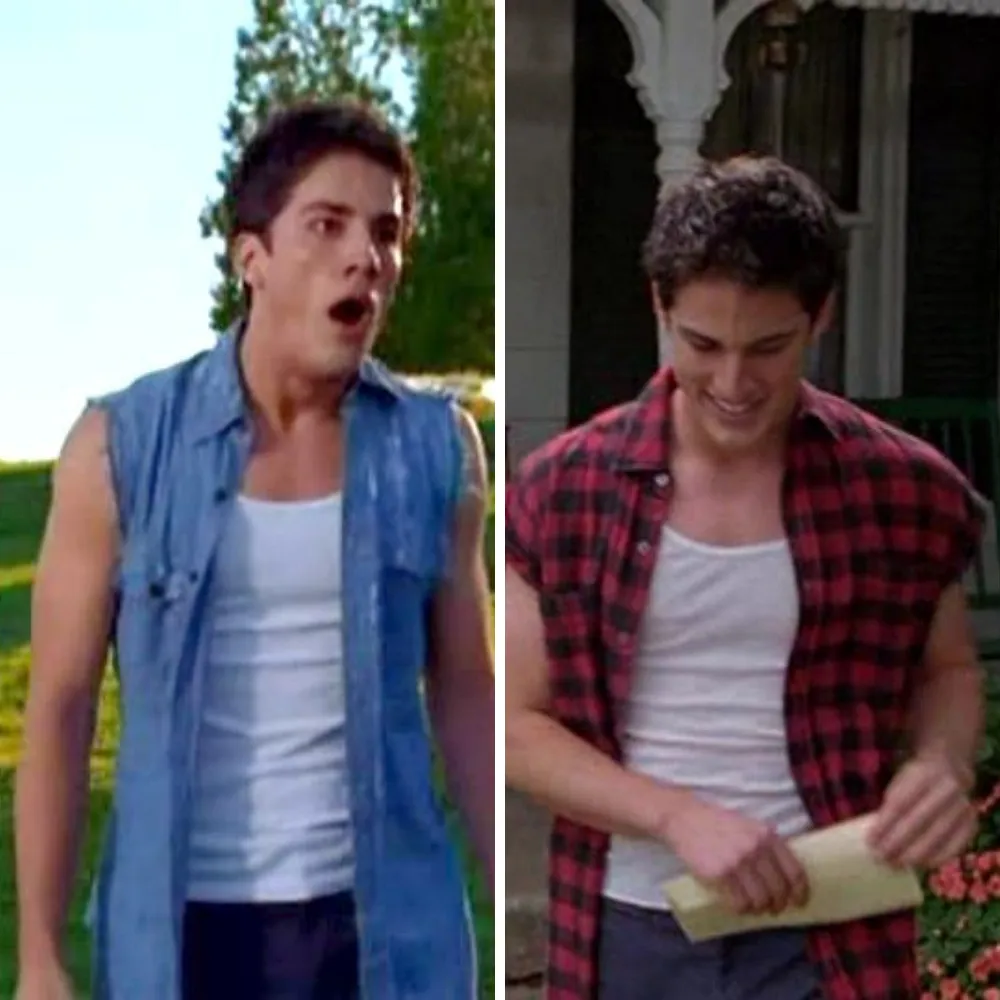 Jackson was the eye-candy here, and it didn't hurt that he had a great style to go with his dashing looks. He was usually seen wearing shirts with ripped sleeves with a sleeveless top underneath. It was the perfect fit to go with the rural setting they were in.
Shego from Kim Possible
Some Disney cartoons have some pretty formidable antagonists and one of those was Shego. We've never met a villain that we rooted for, and we're not saying that was the case with her, but with how amazing she usually looked, we couldn't help but adore Shego.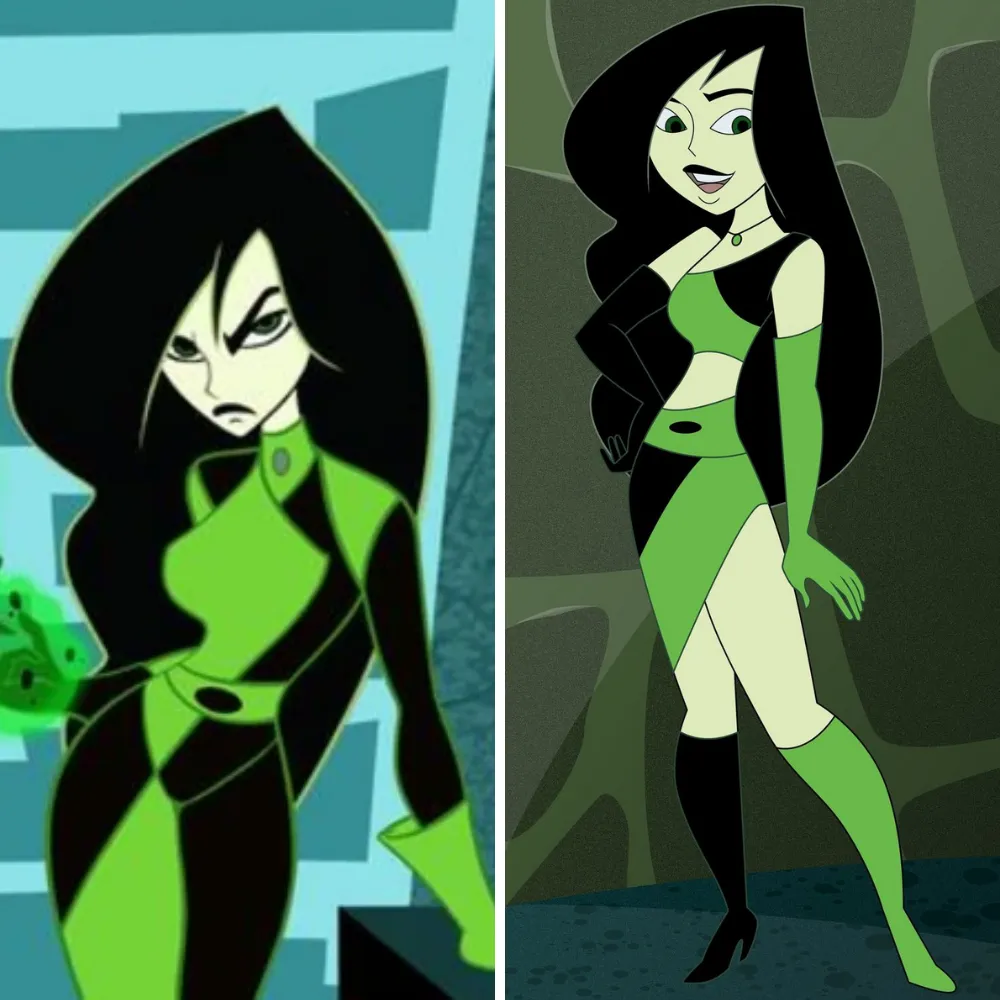 We have to applaud her consistency as she was always seen in green and black apparel. While style consistency isn't a rarity in cartoons, we love the fact that Shego was able to take her costume up a notch by switching clothing, which is something that's rarely seen in kid's cartoons.
Miley Ray from Hannah Montana
Hannah Montana is by far one of the biggest Disney shows of all time. It was about a regular teenage girl who was secretly a pop star. Although she wasn't in the spotlight as often as Hannah was, Miley would still stun us with her looks every now and then.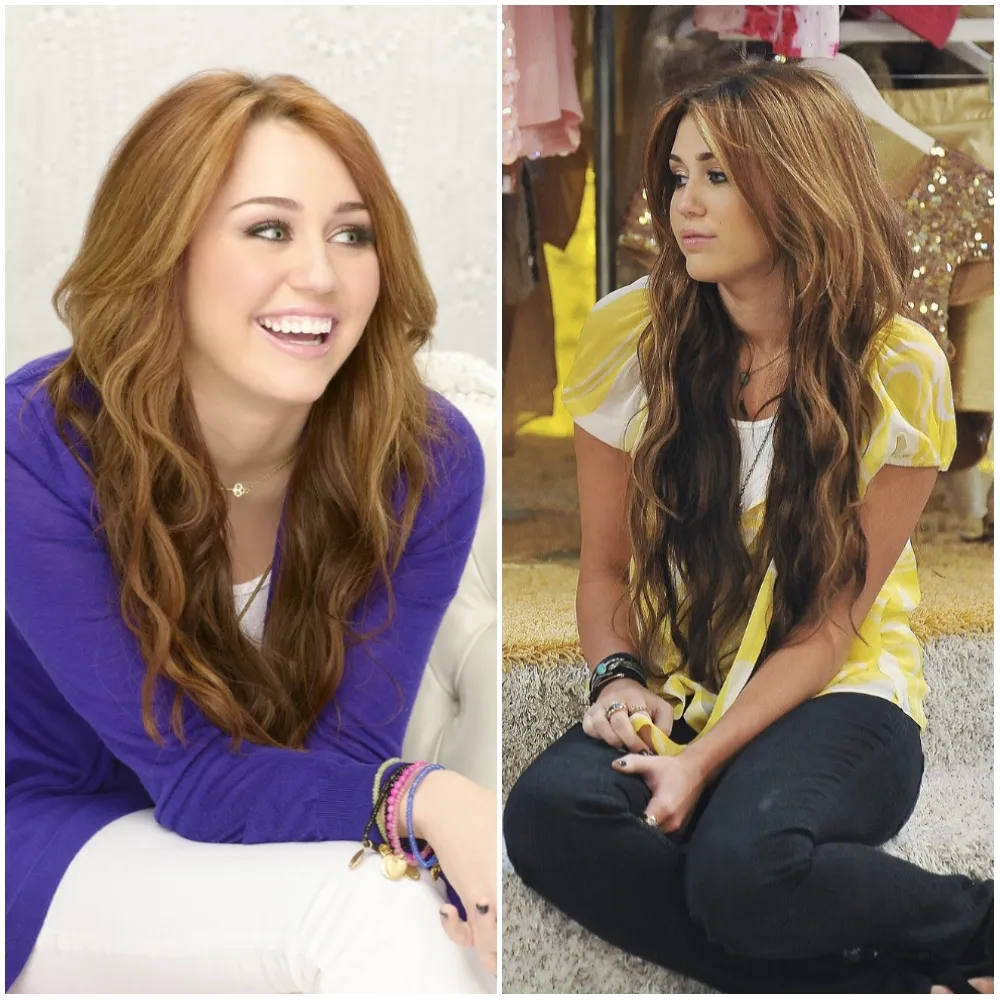 Whether she was chilling on the beach with her friends or going to school, Miley's outfit was always on point. She could even rock in some denim, shorts, cute tops, and flip-flops. Simple and stylish; perfect for a malibu babe!
Hannah Montana from Hannah Montana
While Miley had a more laid-back and simple approach to picking out her outfits, her alter-ego Hannah Montana was the exact opposite. Hannah was usually dressed in show-stopping outfits that were all big, bold, and incredibly beautiful. That all tracks, as she was a major pop star!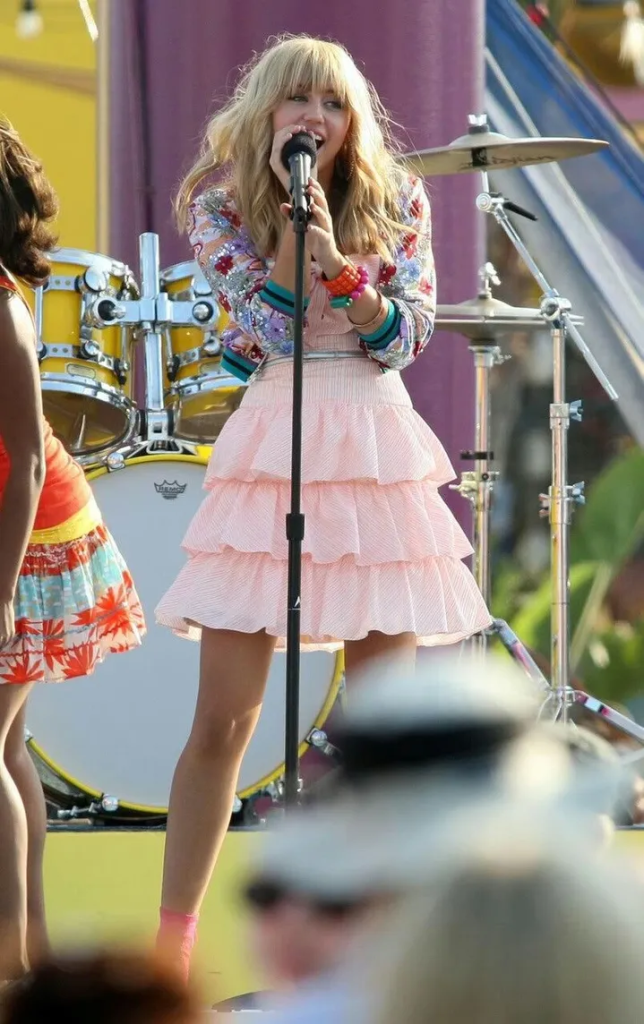 Although her outfits would seldom miss the mark, she did have some gems every now and then worth mentioning. Occasionally, we did get a view of her secret wardrobe and to us back then, that was nothing short of amazing.
Mia Thermopolis from The Princess Diaries
We all know this classic. In this movie, Mia finds out she is the heir to the throne of a European country, and her whole life is thrown upside down. The shy invisible and geeky sixteen-year-old then undergoes a major transformation to make her a fitting princess!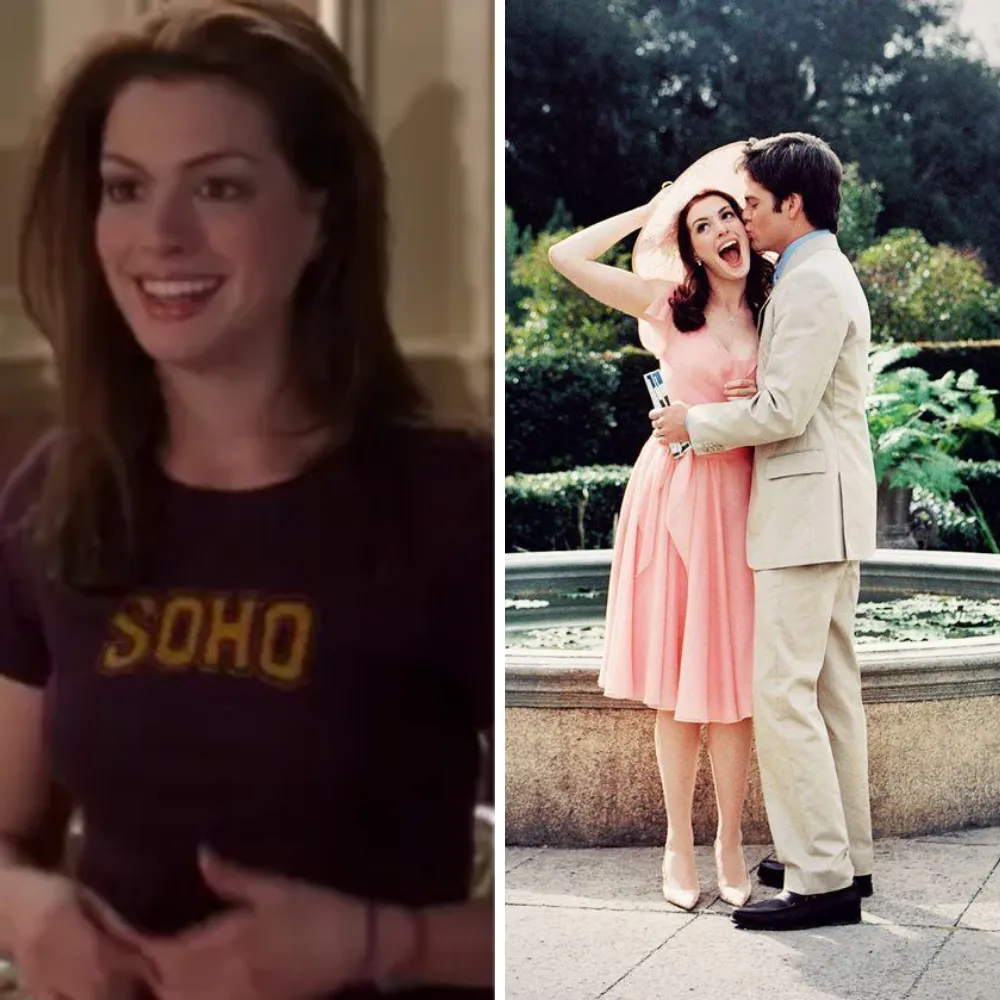 Whether she was out and about as she fulfilled her monarchial duties or having some quiet time alone at home, she always looked absolutely stunning. Some of her outfits have definitely stood the test of time and would have people turning heads if someone sported them today.
The Cheetah Girls
The Cheetah Girls were Disney's amazing take on the highs and lows of an up-and-coming girl group. The movie's got a lot of memorable moments; it's all about girl power, and since the girls were rising stars, you best believe they would have an amazing wardrobe to go with them.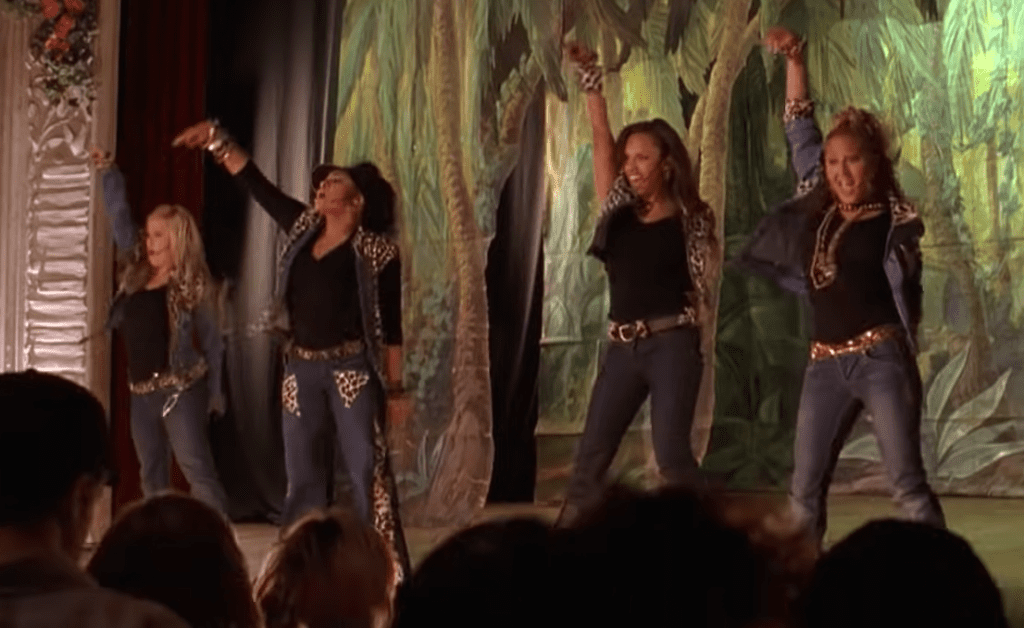 In all three movies, these girls' outfits were everything. We loved their bold animal prints, snazzy shoes, gorgeous hair, and the fact that they would always dress in tandem with each other. If that doesn't spell "cheetahlicious," we don't know what does!
Rosalinda from Princess Protection Program
Let's start with a brief recap of PPP. When her country was invaded, Rosalinda had to go under the radar and lay low. The eponymous princess protection program placed her in Louisiana, where she had to learn how to act — and dress — like a normal teenager.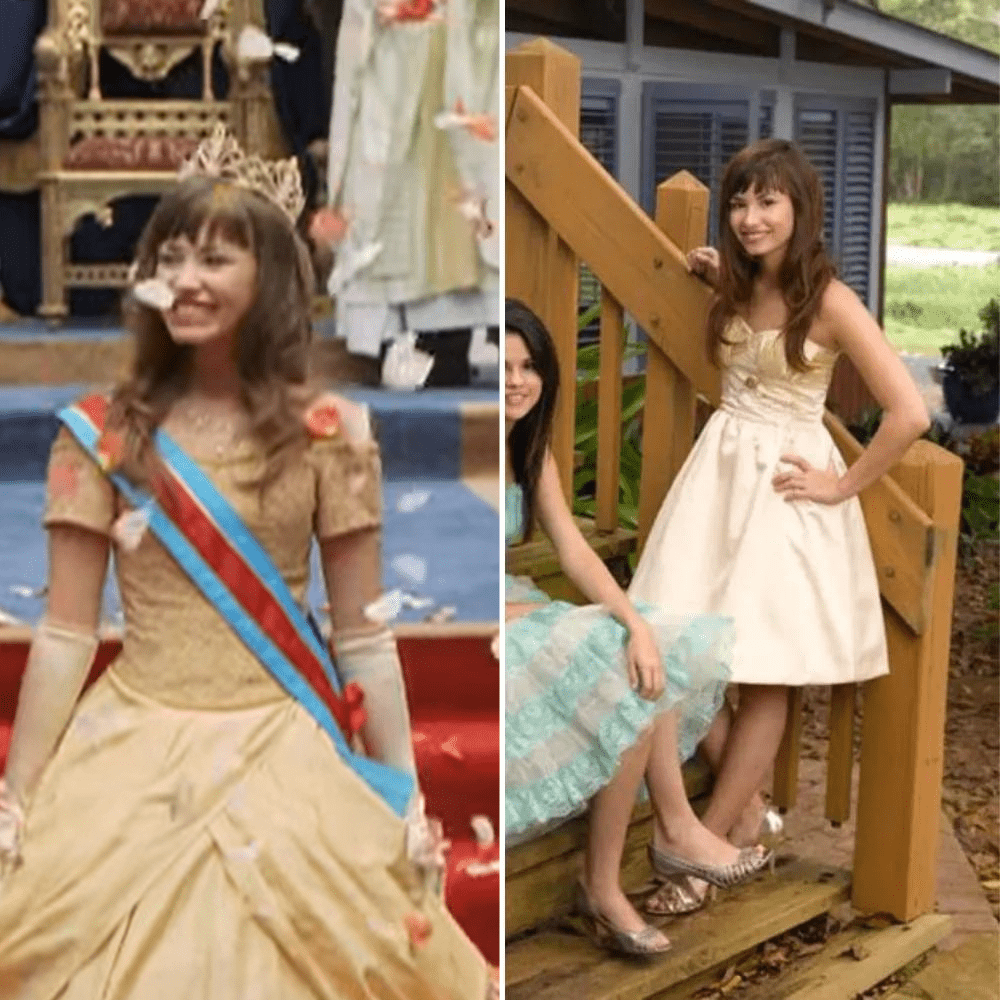 Even though she had to ditch her royal attire, she still looked amazing. Her royal gown was absolutely stunning, reminding us somewhat of Belle's dress from Princess and The Beast. When she wasn't draped in her country's finest fabrics, she still looked wonderful in simplistic everyday clothes.
Casey from Life with Derek
Casey's life gets turned upside down when she has to move in with her new stepdad and his kids, one of them which is Derek. Overall, she's a smart and well-mannered perfectionist who has a little bit of a fashionista side to her.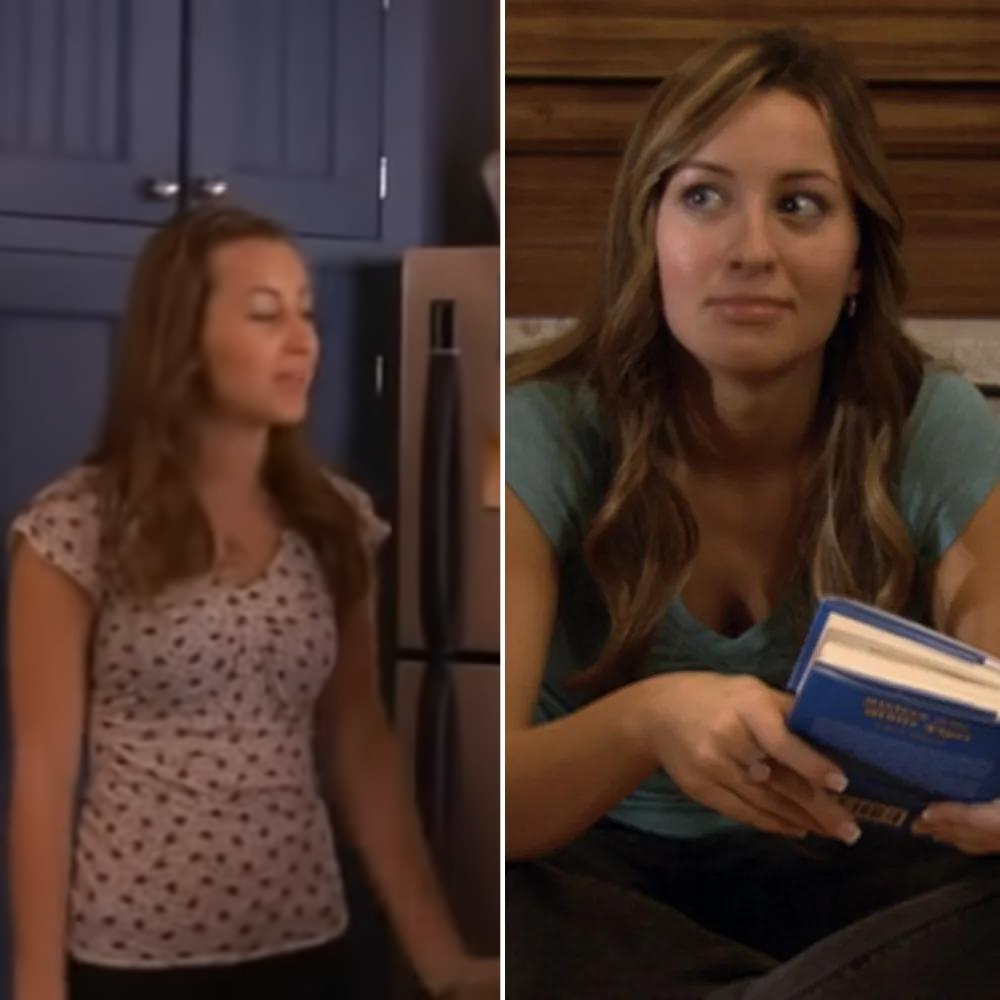 Her style was what we like to describe as preppy, as she always appeared super neat and tidy. You could catch Casey rocking blue jeans with a simple top, some cute rings, and nice shoes on while her hair was usually wavy. Simple yet stylish!
Tia and Tamera Mowry from Sister Sister
This list would be incomplete if we didn't include the twin duo, Tia and Tamera, from the rib-cracking sitcom, Sister Sister. The show aired for five years and had six seasons in total, so there are innumerable fashionable moments from the series.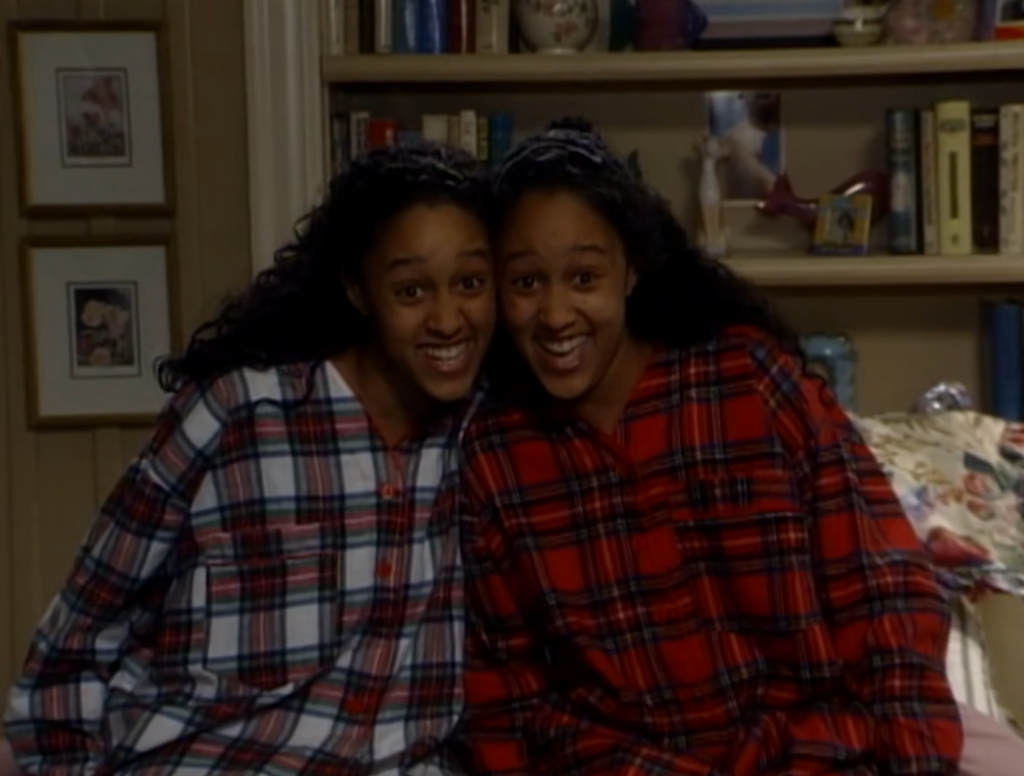 We literally had to look up who did the costuming for this because we were in so much awe! It absolutely blows our minds just how great some of the outfits are, so much so that we could definitely see them being worn more than twenty years later!
Keely Teslow from Phil of the Future
As the devoted Disney fanatics we were back in the day, we always kept up with the latest trends and shows. We were always so engrossed in each and every one of them, so it would hurt when any of our favs got canceled.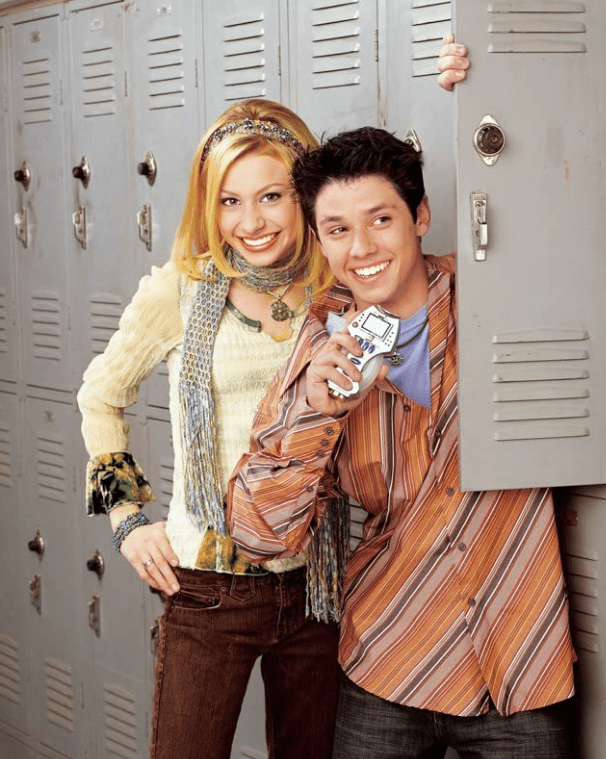 One that really stung was Phil of the Future, and not just because we enjoyed the enthralling storyline, but because we didn't get to witness enough of Keely's runway-worthy fits. She served us stellar looks throughout the two seasons of the series and we're still amazed by them to this day.
Dorothea Garibaldi from the Cheetah Girls
No doubt, the Cheetah Girls were icons in their own right but that doesn't mean others from the movie franchise don't deserve an honorable mention. One of those people just so happens to be Galleria's mom, Dorothea. She answered the question: where did their sense of style come from?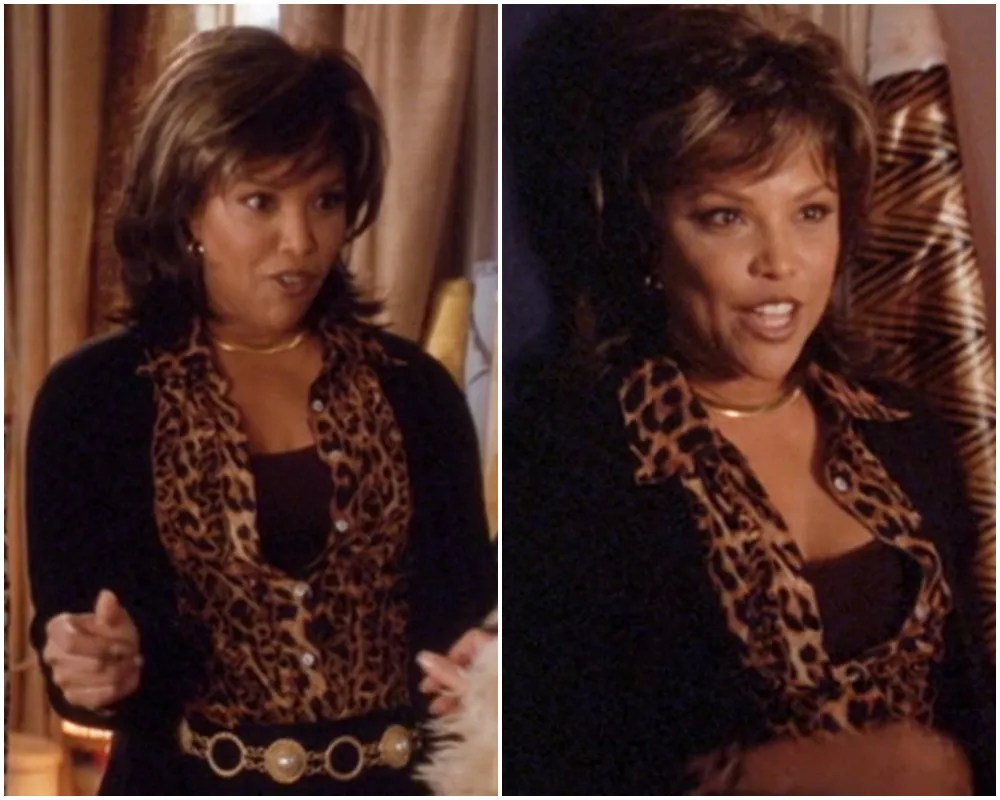 Just like her daughter, Dorothea was always dressed to impress. She was a fashion designer in the movie herself, so rest assured there was no shortage of head-turning looks from her. Our favorite look from Dorothea was by far the one above, where she's fittingly dressed in Cheetah print!
Maddie from the Suite Life of Zac and Cody
While London Tipton, as the daughter of a wealthy businessman, was always seen in the most outstanding fits, Maddie worked at the front desk and was from a humble background, so she was seen in far simpler clothes. But that didn't mean she didn't have style.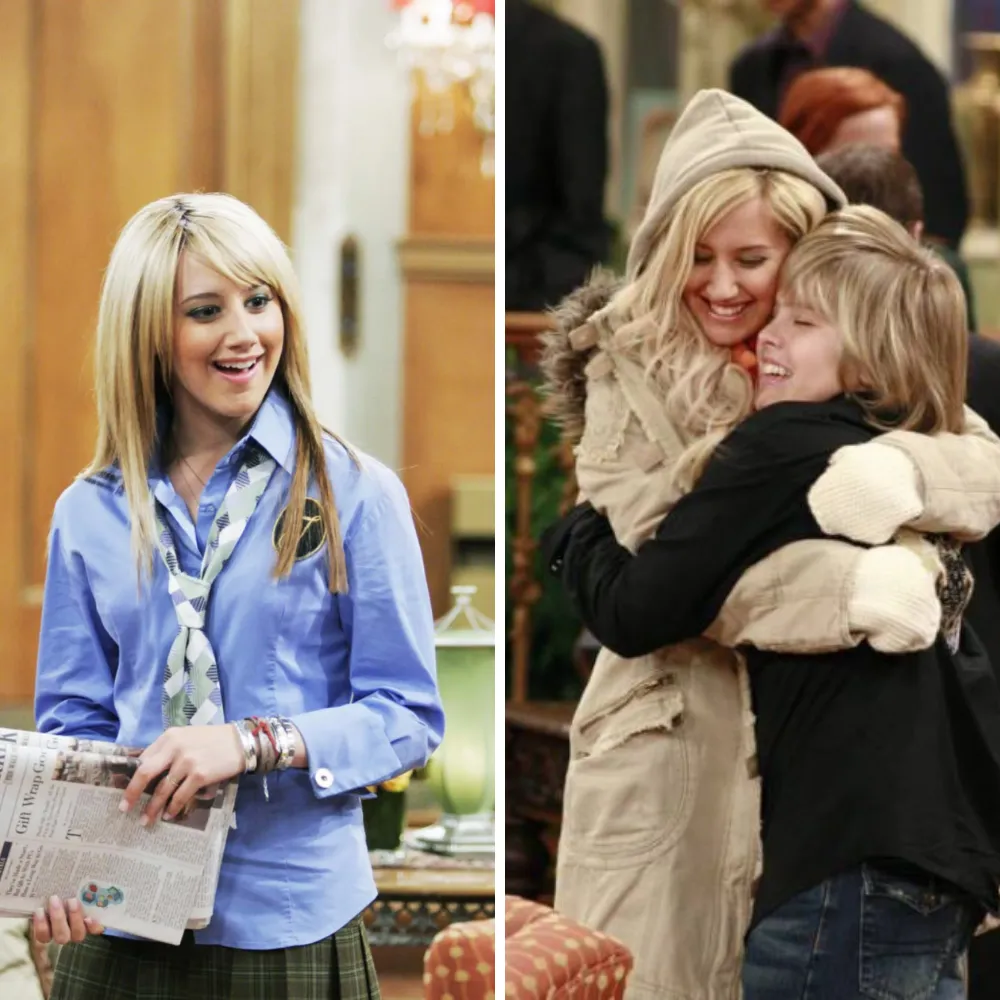 Maddie wore a uniform most of the time, so it wouldn't be fair to judge her daily fashion sense when we rarely saw her in many things other than that. From the few glimpses we would catch every now and then, we knew she was a secret fashionista.
Zenon from Zenon: Girl of the 21st Century
Zenon: Girl of the 21st Century was a tween sci-fi adventure like no other, and so was the style of the main character, Zenon. Her costume was consistent throughout the entirety of the movie, always rocking her pink and blue clothing.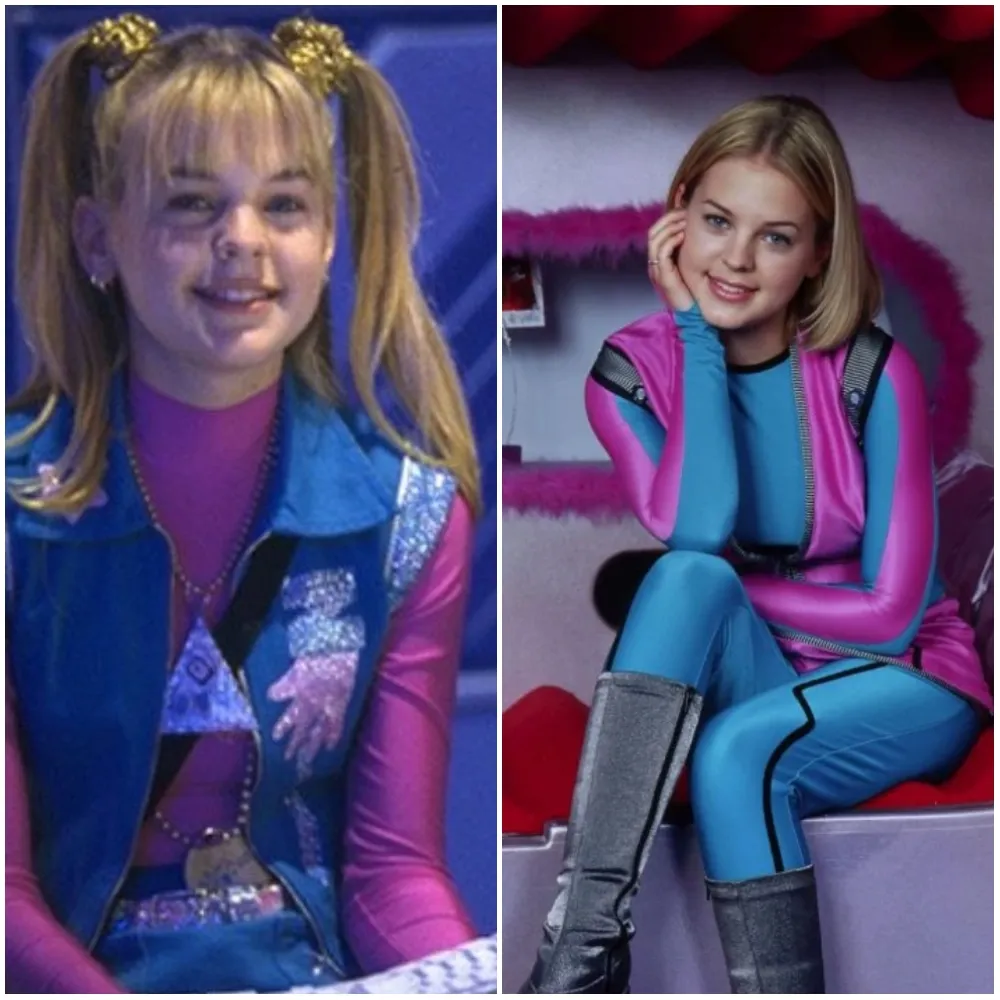 We found it impressive how creative she was with her fits and while they were usually made using spandex fabric (which is basically all they ever made costumes for sci-fi movies with back then), they still weren't anything short of revolutionary.
Raven Baxter from That's So Raven
Raven was Disney's very own teen medium. If you wanted to see a light-hearted take on the daily escapades of a high schooler who could see into the future, That's So Raven was the show for you. She dealt with a lot in the show, but that didn't stop her from letting her fashionable side shine through.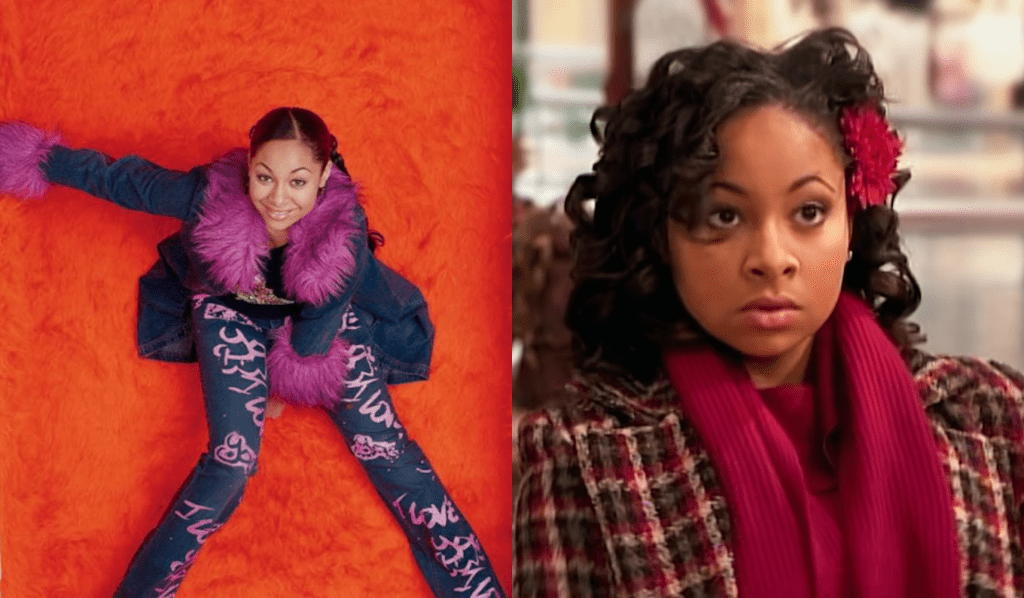 We loved her super stylish jeans, and the ponytails she wore were always killer — and so was every single one of her hairdos. We also adored how she wasn't one to shy away from bold patterns and iconic outfits, often even wearing faux fur to school!
Cece from Shake It Up
Not very long ago, the show, Shake It Up, took Disney by storm. Cece was one of the main characters and just like her BFF, Rocky, she had the moves, the looks, and, of course, the wardrobe to tie everything all together.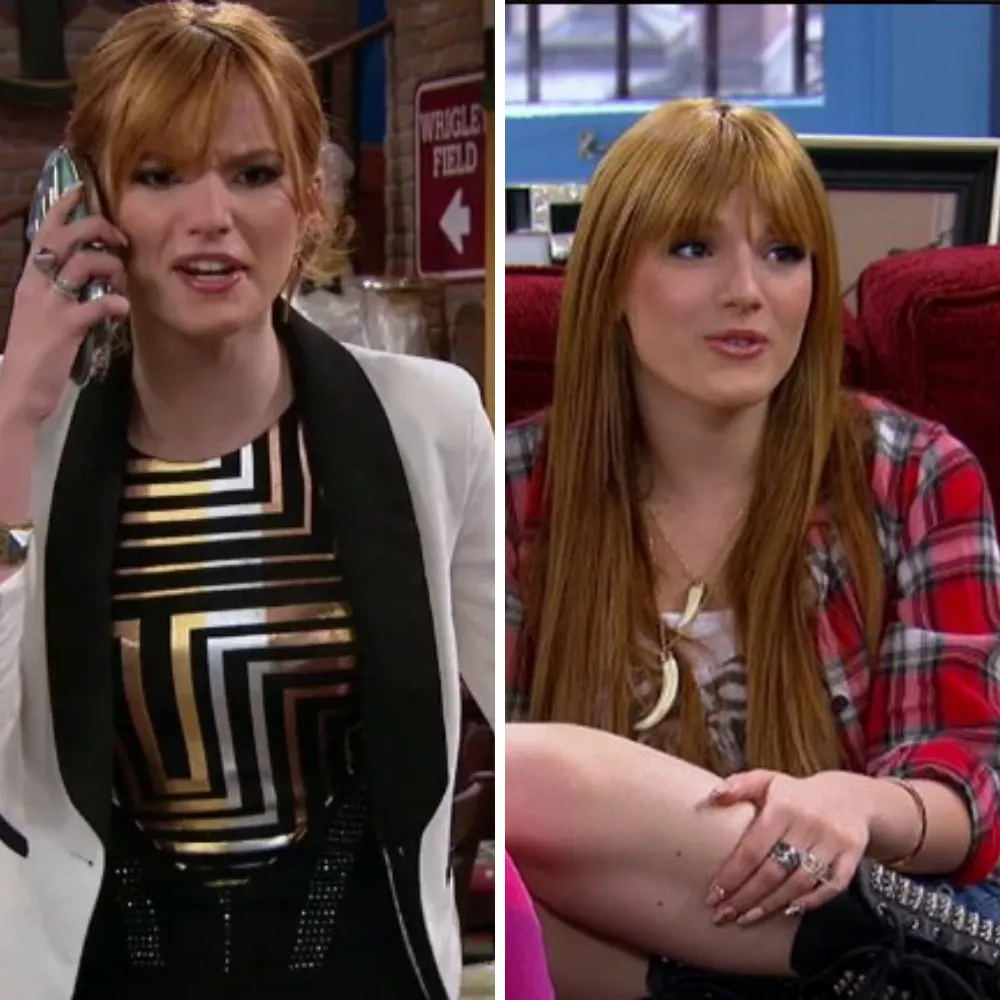 Whether she was in the studio or on her way there to learn a new dance move, chilling at home, or going to school, Cece's outfits always stole the show (and our hearts). We loved how edgy they would get at times and how laid back they were at others.
Jane from Tarzan
The story of Tarzan has been retold many times, but they all pale in comparison to Disney's animated classic from 1999. The characters, cast, eye-catching animation, and music — what's not to love? And, of course, we can't forget Jane Porter's sense of style.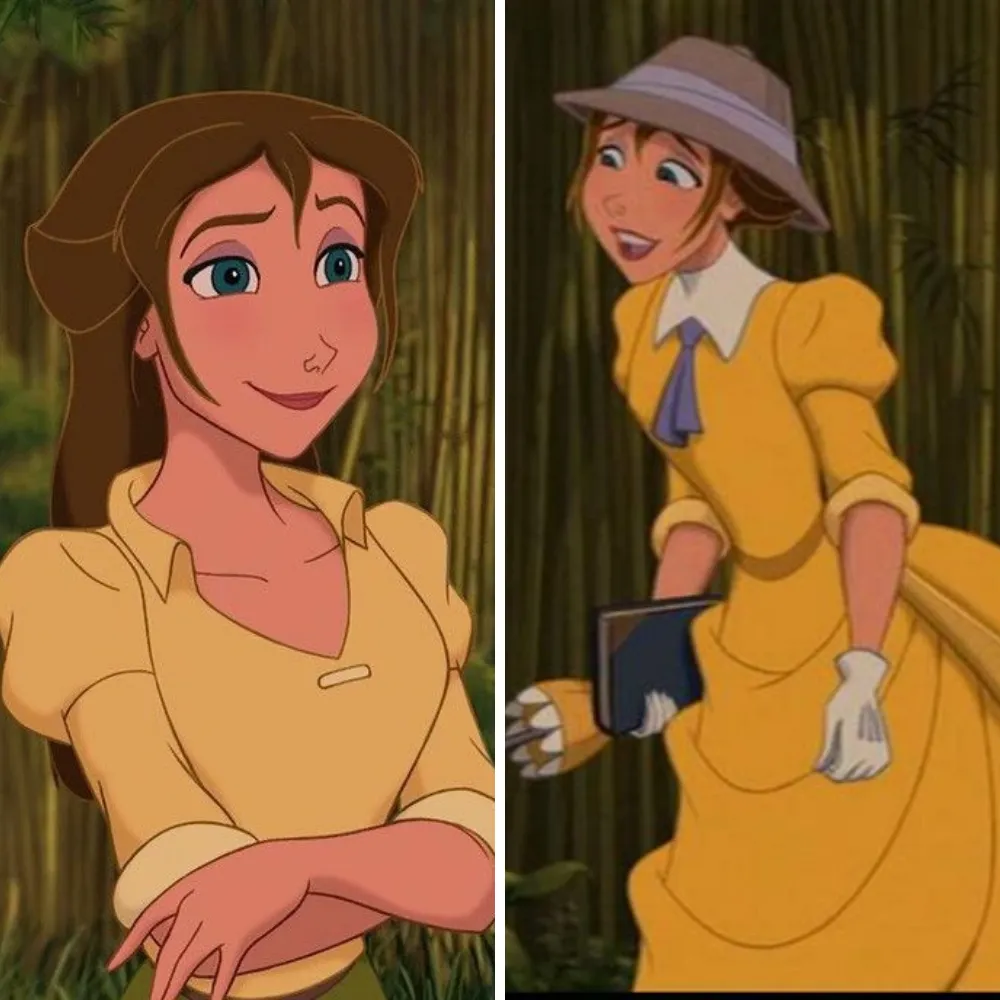 When she's first seen exploring the jungle, she's wearing a full-on ballroom dress! While it makes sense for the time period it takes place in, we couldn't help but laugh at how impractically silly it was. Later on in the movie, she dropped those clothes and adopted a much more laid-back and practical style. And we love it!
Liz from The Parent Trap
The Parent Trap is a rollercoaster of a movie. Twins separated at birth meet at summer camp, learn the truth about themselves, exchange places and then plot to bring their parents back together. A lot happens in the movie, but we couldn't help but take a particular interest in Liz's outfits.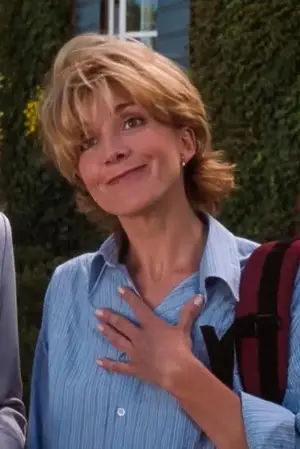 She was the deuteragonist of the film and a certified Disney fashion icon. Just like her daughters (both played by Lindsey Lohan), Liz would always wear clothes perfect for the elite businesswoman she was. We loved how simple yet classy most of her outfits were, and we lived for her time on screen.
Lizzie McGuire from Lizzie McGuire
Despite its short run, this show's an absolute cult classic. The sitcom is about a shy clumsy girl who's just trying to get through her teen years but is plagued with issues. Despite her problems, Lizzie always seems to find a way to look good through it all.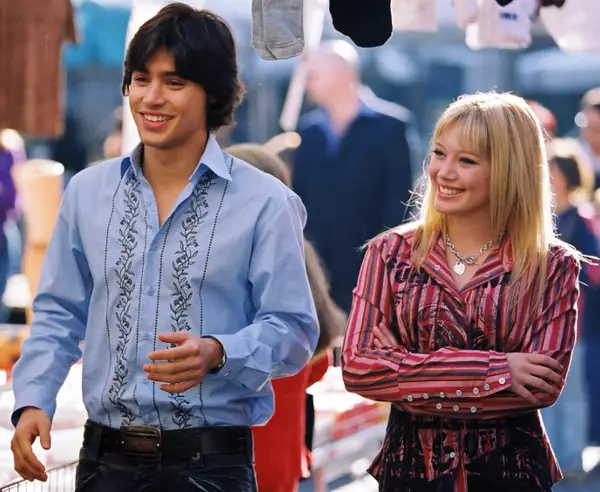 We will admit, not all her outfits were absolute winners but the ones that were stayed with us. Her low-rise jeans and cute tops always had us sold and we were suckers for her accessories and how she would switch up her hair length.
Gwen from Halloweentown
If you're looking for a good old kid-friendly Halloween movie to get you in the spirit, you should definitely consider making Halloweentown your pick. We say that not just because of the intriguing storyline but also because you need to get a chance to see Gwen.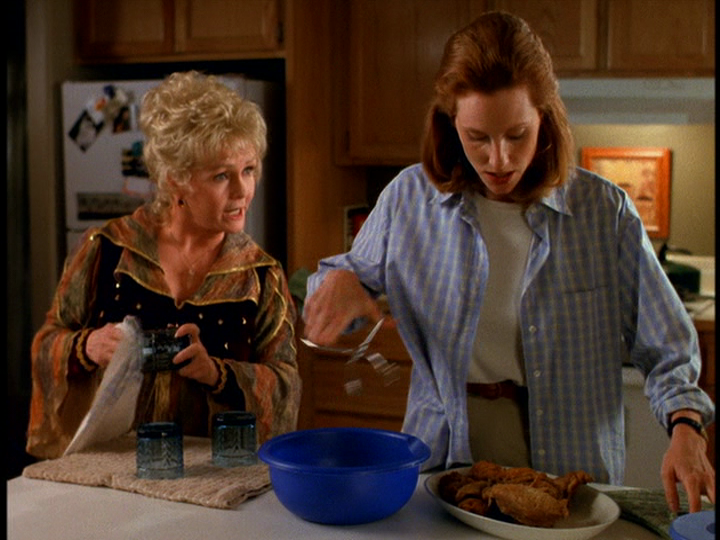 Gwen was the mother of the main character, Marnie, and unlike the other characters who were usually dressed in Halloween-themed clothing, Gwen stuck to more simplistic clothes by dressing in baggy clothes and neutral tones that were fitting for the weather and her character.
K.C. Cooper from K.C. Undercover
A little-known gem, K.C. Undercover, is basically a Disney TV show version of Spy Kids. Titular character K.C. discovers her parents are secret agents, and soon after, adds that to her impressive high school resume. K.C. had it all — good grades, kick-butt fighting skills, and a sense of style!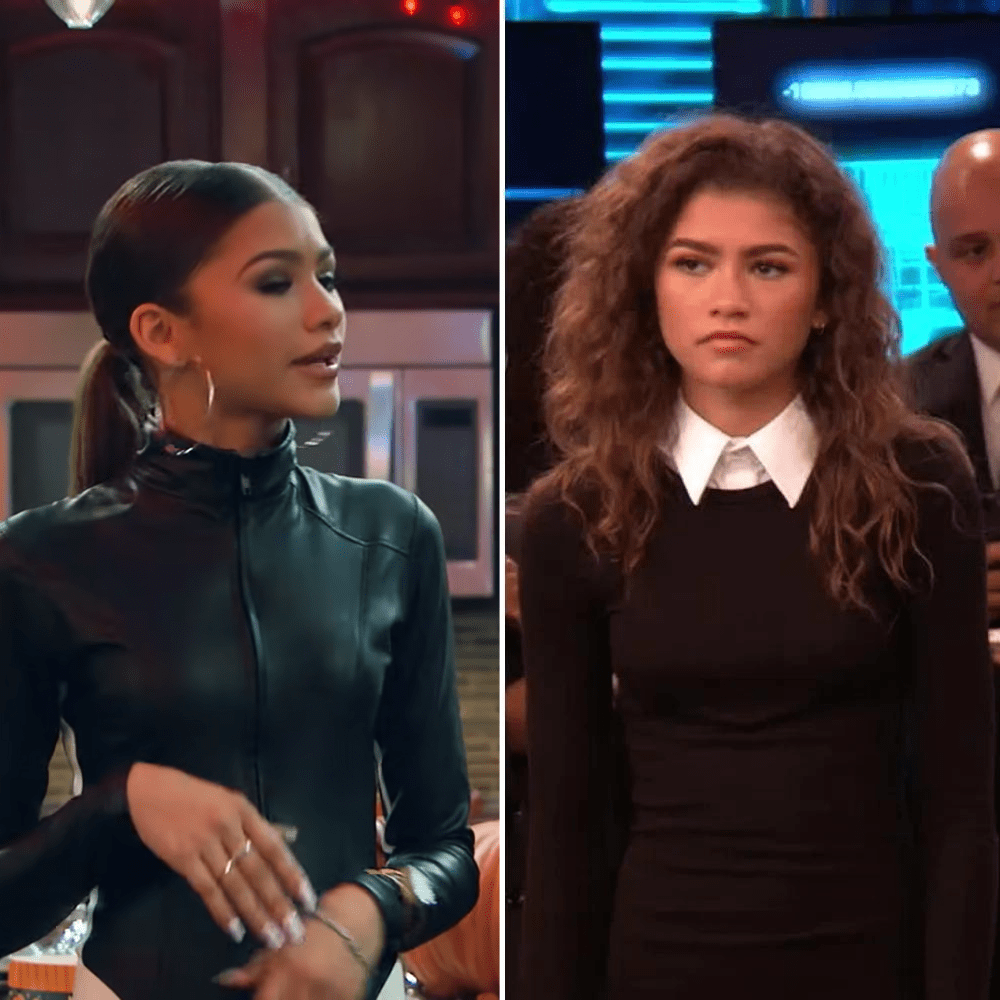 Her spy clothes were pretty basic, but even dressed in all black, she worked it in a way no other characters could. We're not surprised, either, since it was Zendaya rocking the outfits, and we know what a fashion icon she's grown up to be.