Easiest Ways To Style A Graphic Tee
By Ruby M April 5, 2022
---
Whether you're working behind a desk 9-5, on your feet all day, or powering it out as the most successful CEO in your company – part of you misses the freedoms that come with being a kid or student again, like being able to wear your favorite Marvel tee to class, even if it meant hiding it under your uniform. Well – what if we told you there was a way to keep rocking that tee right into your 40's and still maintain a professional look in the workplace? If this tickles your fancy, keep reading for some fashionable and glam ways to wear your favorite tee's to work.
Under your power suit
This is one for the sales and boss ladies! A fun t-shirt pairs really well with a well-fitted or even oversized pant-suit – especially if you're wanting to rock a playful yet still professional look!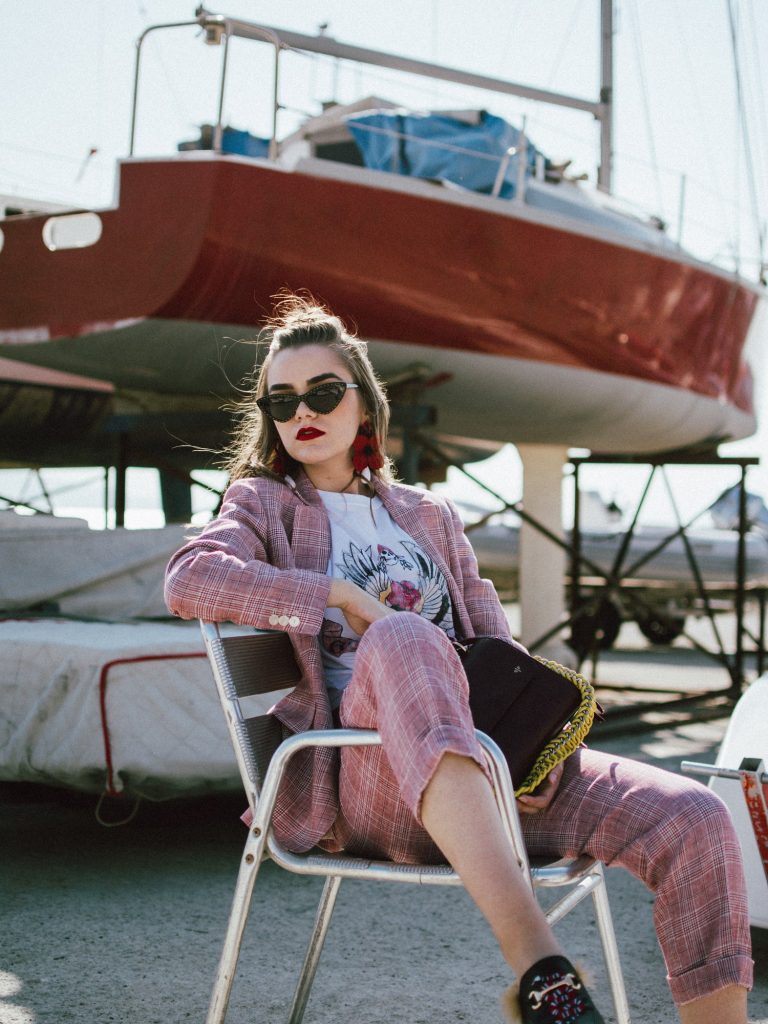 Tucked unto your high-wasted jeans
A graphic tee can really be glammed up or down, depending on the occasion. Here's a great smart-yet-casual idea: tuck your favorite tee into your high-waisted jeans. If you want to create a look that makes your legs look lovely and tall, then pair your tee with a high-waisted pair of bell-bottom jeans that are long enough to cover your heels. Add an oversized blazer if you want to glam up this look.
Paired with a delicate skirt
Nothing says casual Friday more than a delicate, flowy skirt paired with a simple graphic tee. Coupled with a simple pair of pumps or strappy sandals, this is the perfect go-to for a casual Friday at work.
Over-sized as a dress
This one may not be quite right for a corporate workplace setting, but an oversized tee worn as a dress can be really stylish. Wear it with a belt to create a slimming waist.
With denims
If you're not facing customers all day but still want to look fairly smart yet fun, then try wearing a set of matching denim jeans and a jacket with a white graphic tee. Some short, kitten-heeled booties will go nicely, too!