Forever Fashionable: A Stylish German Couple Defies Age With Their Impeccable Style
By Joyce S April 20, 2023
---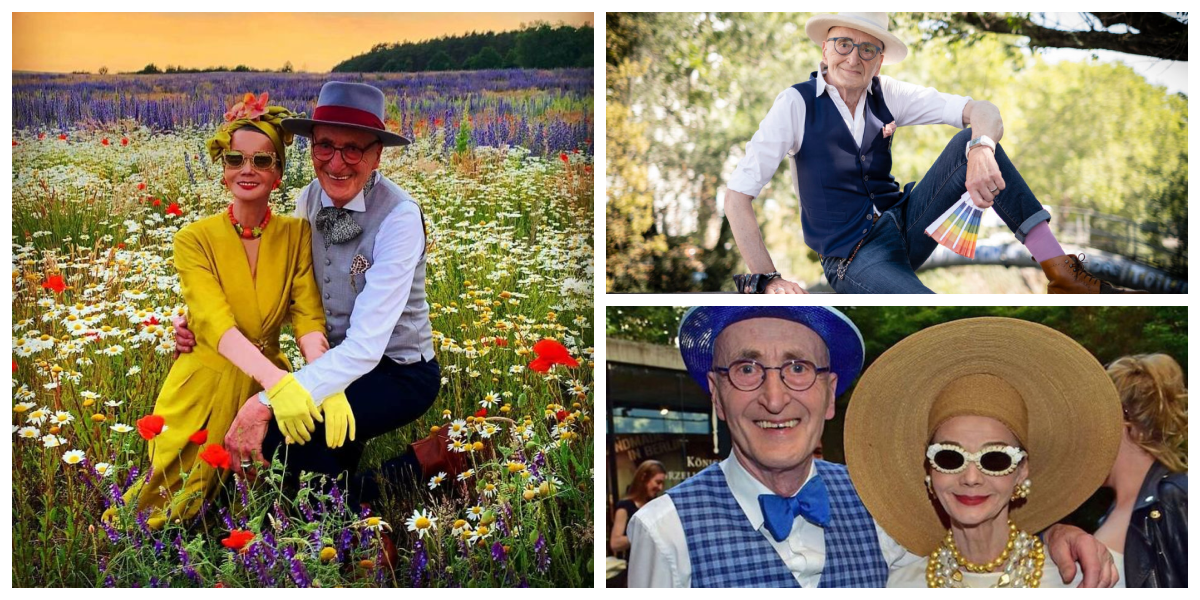 The chemistry between Berlin-based fashionistas Britt Kanja and Gunther Krabbenhoft is quite enviable. The power couple has a long history of looking fantastic together. Even now, as they've gotten older, they look better than ever. They always draw attention wherever they go, making the internet some kind of natural habitat for them.
At 72, retired fashion star and dancer Britt Kanja has nearly 73,000 followers on Instagram. A number we can only dream of. She routinely updates her page with adorable selfies and photos with her stylish 78-year-old husband, Gunther Krabbenhoft. Among other things, their love for style, life, and good times is what binds them together.
Thanks to their penchant for eccentric yet chic outfits, the duo has established itself as one of Berlin's most prominent fashion icons. The matching accessories they don occasionally are just the icing on the cake. So, join us as we explore how these two exemplify gracefully matching into your '70s!
Dashing Colors
To wear these colors in a smart way, you have to be very sure of yourself. Though these two aren't afraid to try new things, they balance things with basic colors like white and brown. They mix and match colors to make a unique and stylish look.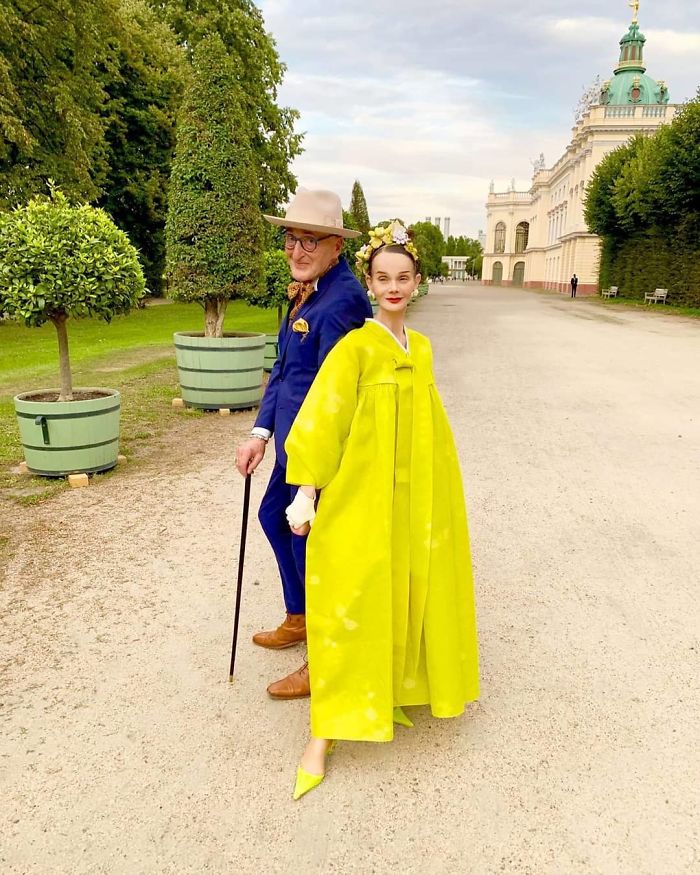 The accessories are as important as the outfit with this look. The delicate yellow and white flower-shaped head adornment Britt picked balances the flashy green dress. Simply gorgeous. Gunther seems to love hues of brown, and he rocks his blue outfit with a hat, a bow tie, and shoes in this color scheme.
His Trademarks
We can't possibly have an outfit for every event. Luckily, that's what trinkets are for! They add a bit of variety and originality and give clothes a second chance at life. Plus, picking up accessory staples is the safest way to ensure you look good.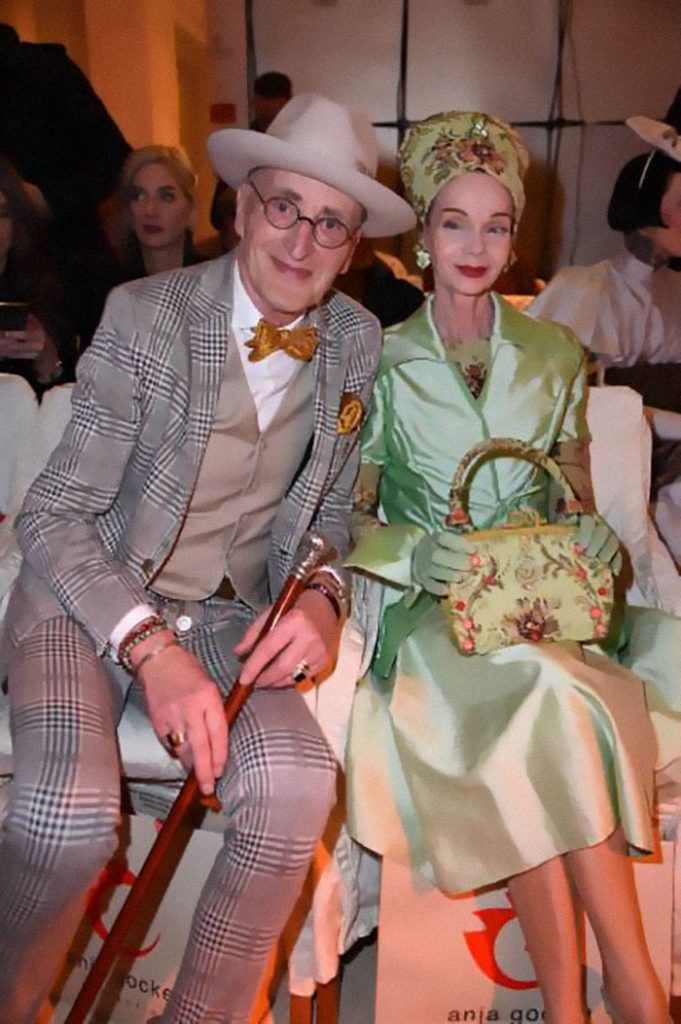 This bow tie is one of Gunther's staples, but it doesn't come alone. Though pocket squares aren't normally used as often as ties, they are an easy way to dress up any outfit. You'll notice that Gunther never forgets to add a pocket square that matches or highlights his ties and hats.
Her Trademarks
Fashion rules have changed. You no longer have to wear shoes and bags of the same color. Even if you might look a little dull and old-fashioned, you can never go wrong by going classic. If you're wearing a bright or sparkly dress, choose shoes and a bag in classic colors.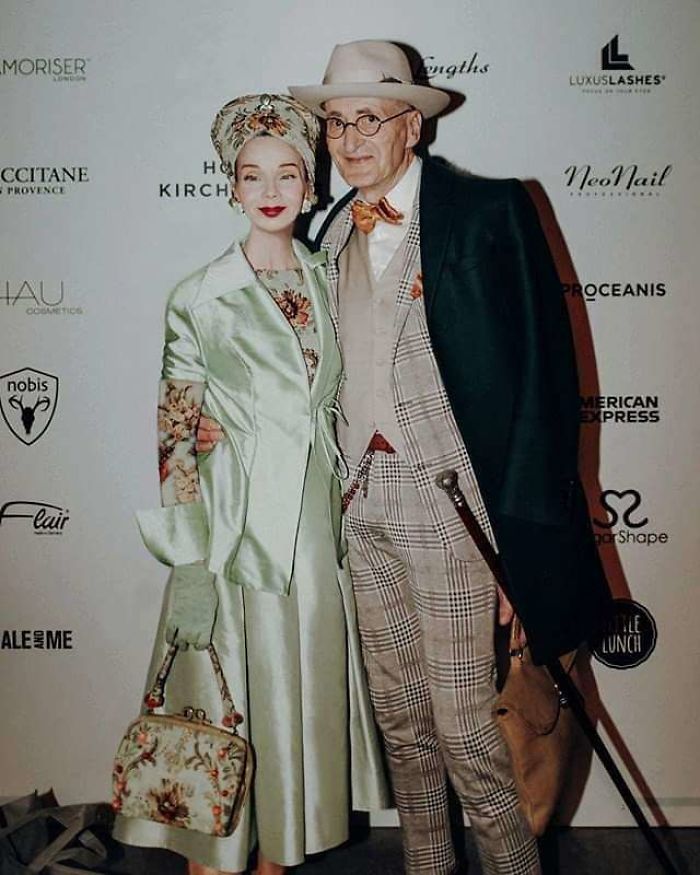 The coolest way to show authenticity is by utilizing the freedom to go wild when matching patterns. Britt definitely made a statement by matching her turban and bag to this soft green outfit. Floral prints are one of her most iconic staples, and she's never afraid to repeat accessories occasionally.
Warm and Cool Pallets
It's common to go for simpler items when dressing monochromatic, especially for men, who tend to be more discreet with their outfits. But that's not Gunther's MO. Although blue is one of the most popular colors in male closets, he made all the right choices by combining different hues.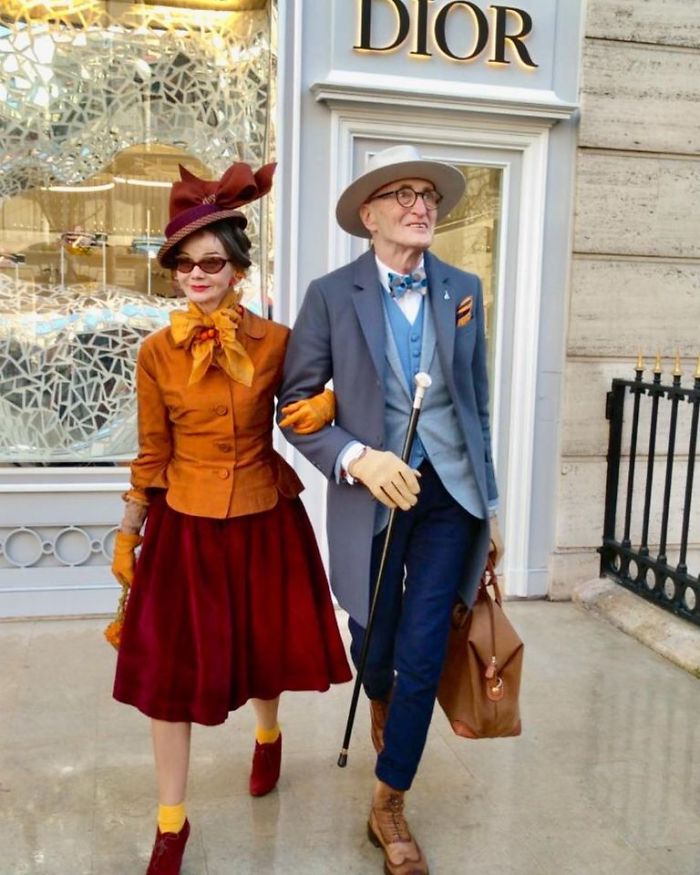 To balance his cool pallet choice, Britt looks dashing in her warm pallet. The red, yellow, and orange from head to toe make a difference for her not only due to the optimal clothing choices but the color scheme also enhances the elegance of her accessories like the gloves, hat, and socks.
Spring Time
Imagine going out for a walk in the park on a spring morning with your significant other and marveling at the beauty of this place. Gunther and Britt brighten the scenario even more with their endless charisma and great sense of style. Looks at those outfits!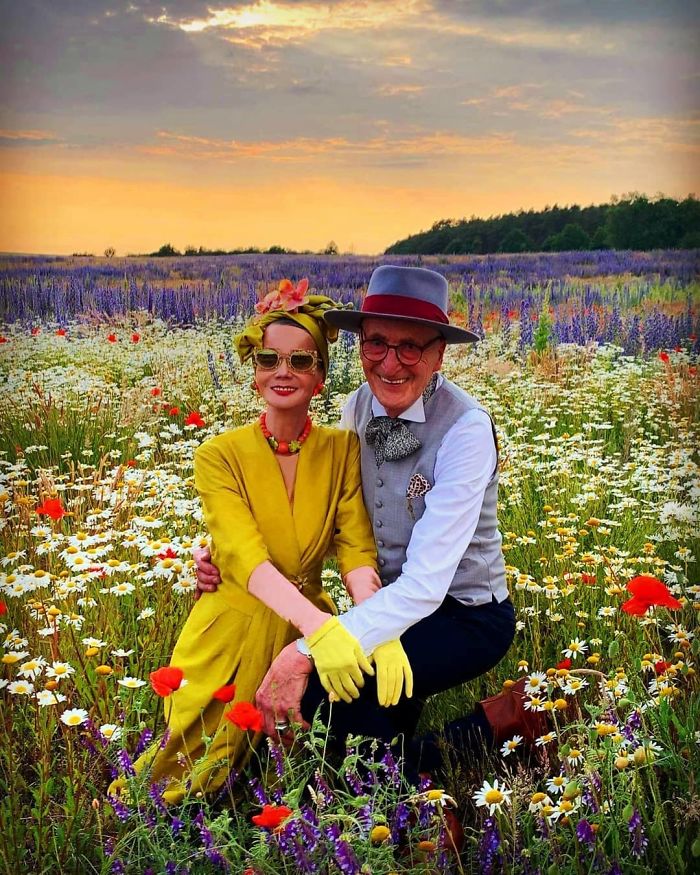 A German newspaper reports that the pair, who reside in Berlin's Kreuzberg neighborhood, have an extensive social circle and a busy social calendar. As a result, they consistently draw attention thanks to their good looks and carefree dancing. We can only hope to be that awesome at 70!
Out For Lunch
Isn't it lovely how confident and elegant Britt looks when she wears green and yellow tones? She sure knows how to elevate her natural beauty. Gunther also seems really confident wearing his favorite blue hues and matching colors that intensify his charm.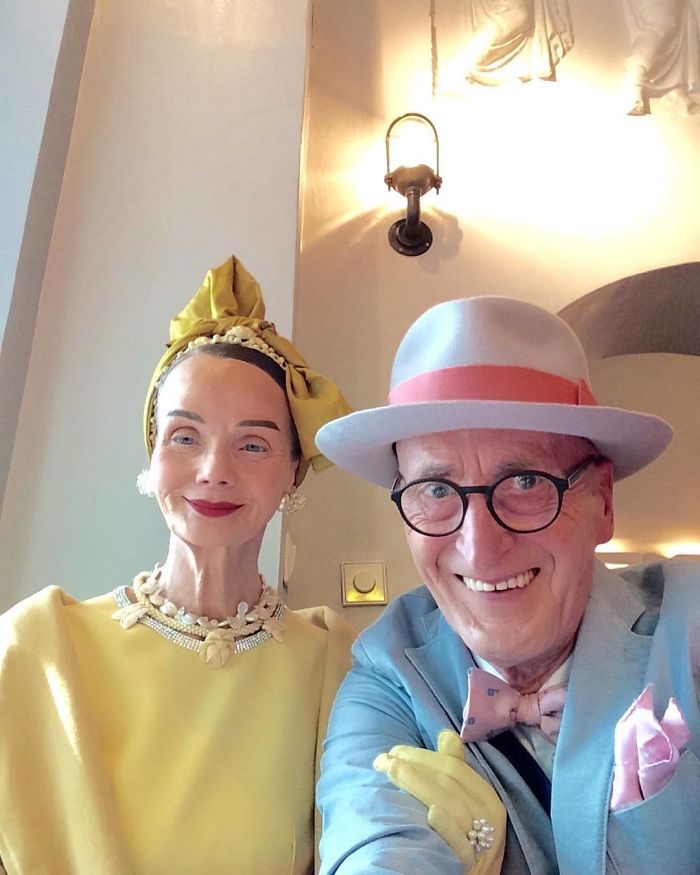 Britt and Gunther have always been interested in fashion, which makes sense if you look at how they dress. The fact that they got together in this world full of unfavorable odds makes us believe in fate and love. Günther says it's all about how well what's inside goes with what's outside.
Let's Go Rollerskating
Britt and Gunther make clear to the world their passion for parties and dancing. They are often spotted in get-togethers with friends and other fashion events in Berlin. To them, age is never an obstacle when it comes to having fun.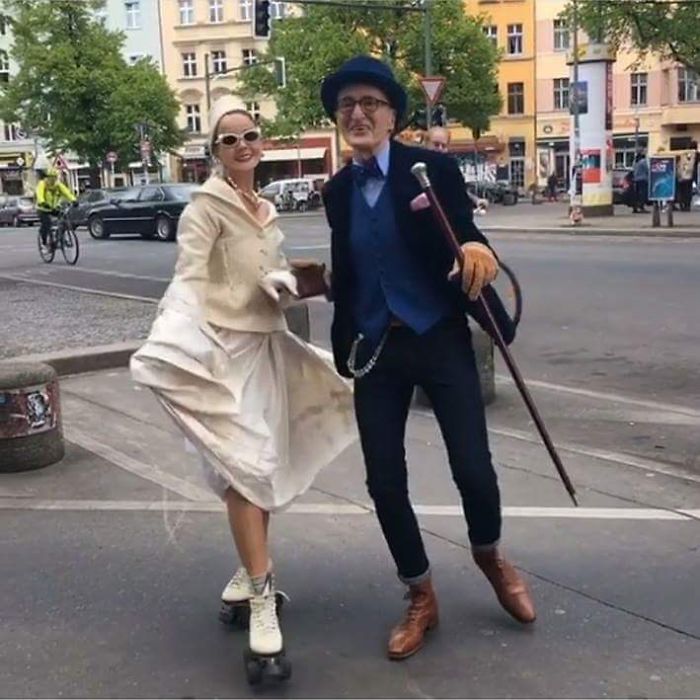 Britt is a professional dancer, whereas Gunther, who became famous in Germany and earned the nickname "Hipster Grandpa," worked as a cook for many years before he began dancing with his wife. He attributes his long life and healthy body to his dancing. We hope you're taking notes!
Dressed to Impress
Dressed in his go-to gray hat and cane, Gunther clasped hands with his stunning partner Britt, who looked every inch the exquisite lady in another jaw-dropping outfit. She had on a combination of red and brilliant yellow, topped with matching head accessories.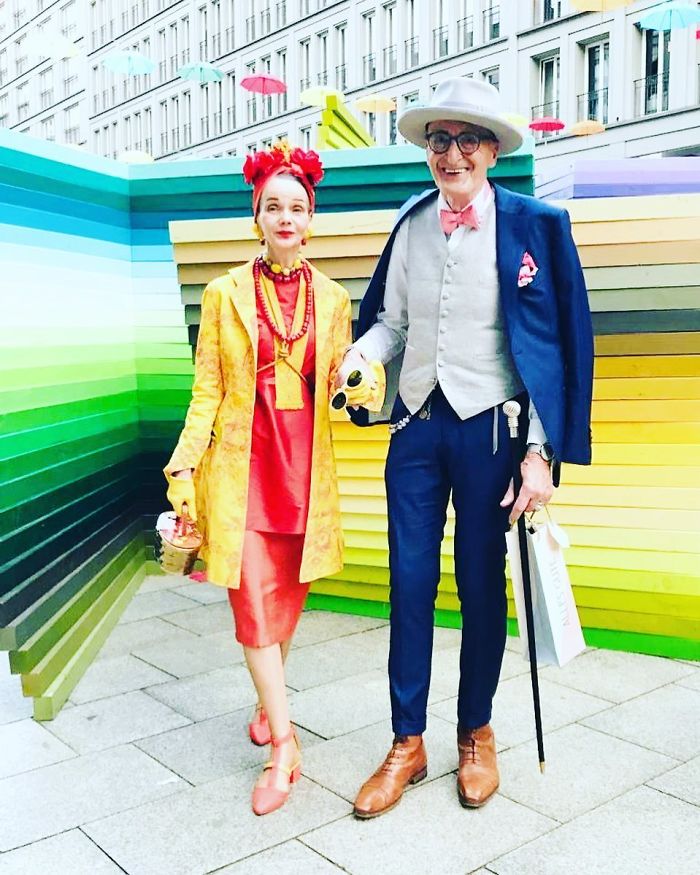 They never cease to amaze us and their fans with their classic yet bold accessory choices. Britt often has an elegant pair of shades that go with pretty much anything and a spectacular handbag that highlights every piece of jewelry she has on.
Shades of Gray
In this one, the pair went out for a romantic dinner and chose to wear almost matching clothing. Britt sported a gray suit and exquisite hat, while Gunther looked dashing, pairing a gray plaid jacket with a golden pocket square and a bow tie to add that extra flair.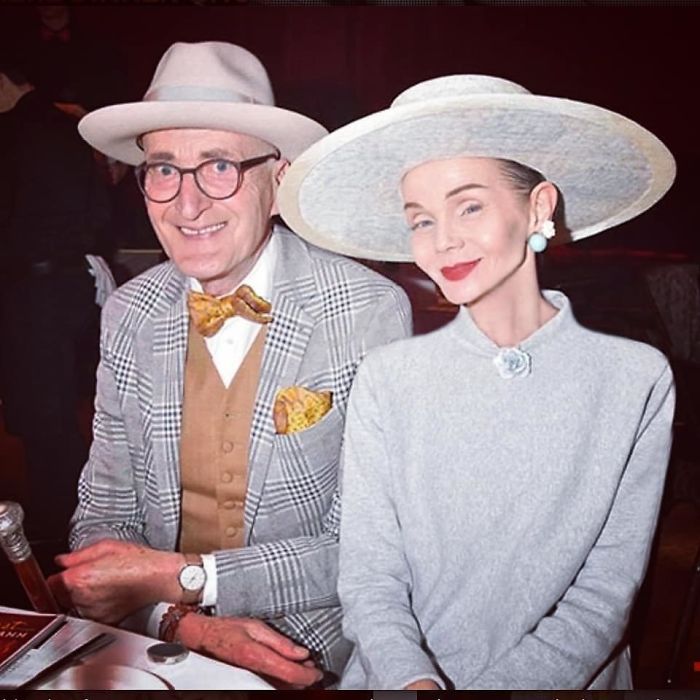 Even when they pick simpler outfit shapes and color schemes, they score high in the fashion game. They prove that when you know yourself and what style best serves your body and personality, the chances of going wrong, even with monochrome, are very low.
More Than Meets The Eye
These two are not just pretty faces. Britt is a fashion icon and cultural force in the Berlin art, party, and creative communities. She's not just a cute roller skater but also a model and club owner. Before hitting the runways and red carpets of the charming city, Gunther was a successful chef.
The stylish duo has been famous in Berlin for a long time, but it wasn't until 2015 that they were propelled into the international fashion spotlight after Vogue's Instagram page posted a photo of them. The snap received over 500,000 likes, cementing them as international fashion icons.
Divine in Yellow
Some people claim that when you reach a certain age, it's important to keep your style more down to earth and avoid girly clothes in favor of being more demure. Britt Kanja proves those people wrong, and luckily, you don't have to be a fashion icon to follow her steps.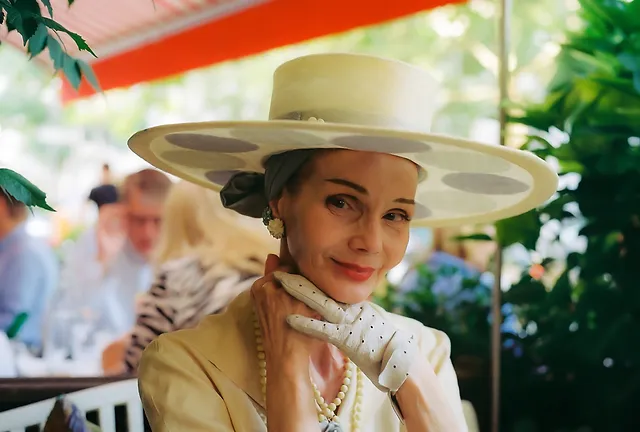 Most outfits she wears daily are the definition of elegance and wealth, and though you may think it might be an unreachable style for ordinary people, there are many takeaways from her style. This lemon-yellow hat, for example, is modern, elegant, and accessible to everyone in various styles.
Cool Jeans
There's nothing better than putting on your favorite pair of blue jeans and going out to run some errands worry-free that you might seem underdressed or the opposite. Gunther's style is well-defined, mostly exclusive, and tailor-made, but he also appreciates the ease of a pair of jeans.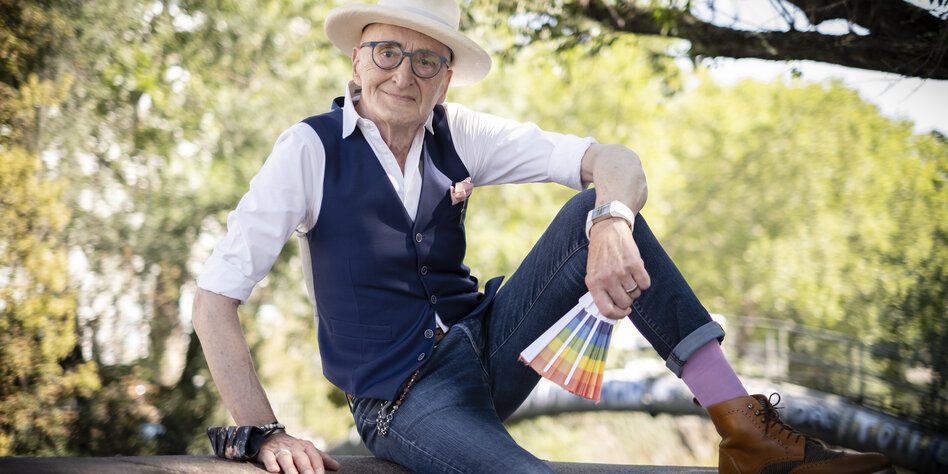 As usual, he was accompanied by his go-to hat, brown shoes, and vest here, but the whole attire had a more laid-back feel with the lilac socks and comfortable vintage blue jeans. This outfit can be an inspiration for people of all ages when they're in doubt about what to wear to start their day.
Let's Have Some Hot Chocolate!
As you already know, Britt Kanja is, among many other things, an entrepreneur. After a few years spent in San Diego studying, she came back to Berlin and cofounded a nightclub that would become part of Berlin nightlife's busiest spots.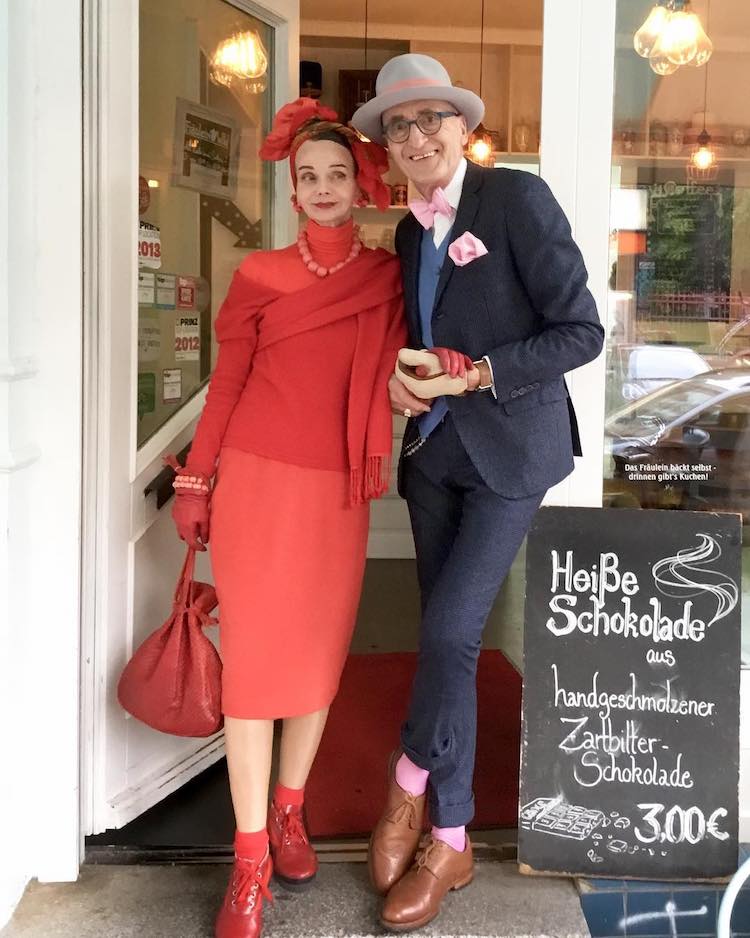 That's when her fame as an ambassador of the good times in Berlin began, and she hasn't forgotten the simplest pleasures of life over the years. During an interview for a German magazine, she explained that, to this day, one of her favorite activities is just to spend some quality time in a café.
A Meet Cute at The Park
This picture reminds us of soft and soothing autumn vibes. It's probably the easiest time to find comfortable and elegant pieces to wear, especially when you're in a place like Germany, where the seasons make sure to stand out, and the temperatures vary a lot.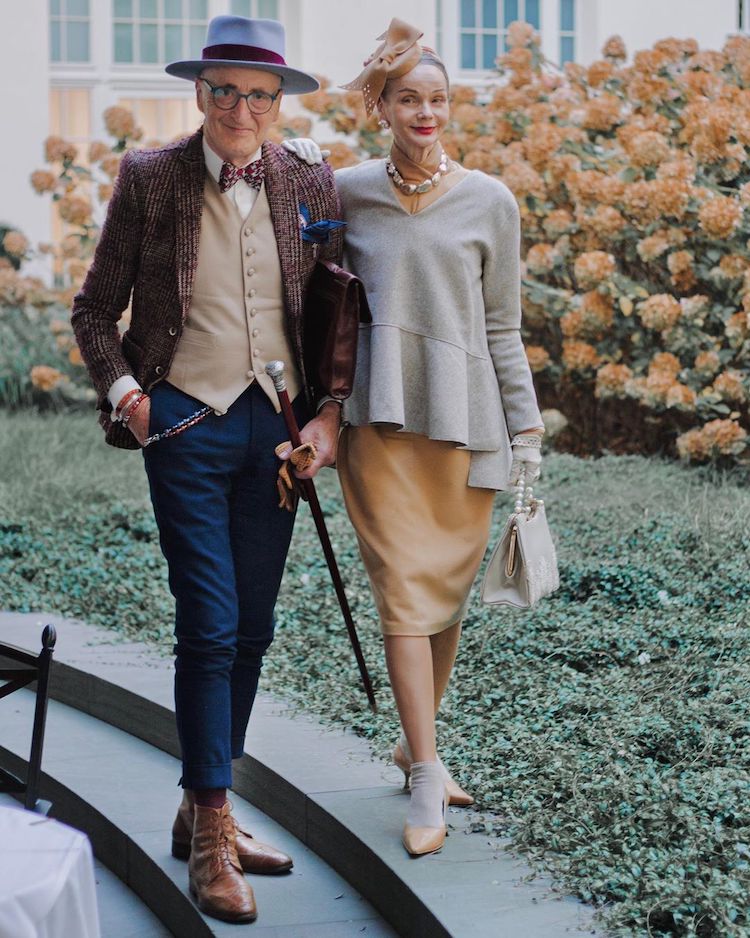 It's not just about wool sweaters and long boots to protect yourself from the chilly wind. Britt looks mesmerizing in a fabulous gray peplum blouse and what seems to be a leather caramel skirt. There's no way for Gunther to go wrong with his jacket, vest, and bow tie in brown hues. Both look amazing.
Plain Colors
One of the colors that boost Britt Kanja's style is definitely green. She knows how to manipulate its different hues to her favor and bring a fantastic refreshing energy to her looks. With this monochromatic outfit, she stresses the difference between plain colors and boring styles.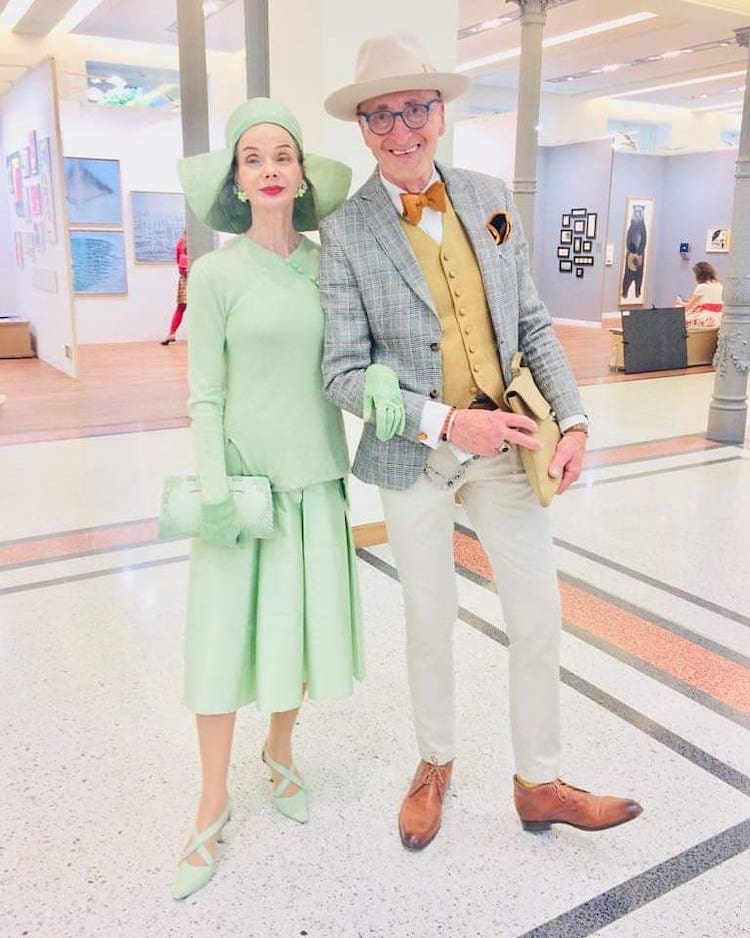 Our forever "Hipster Grandpa" rocks a light combination of grays and tones of brown. Obviously, the icing on the cake of his outfit is the blue pair of glasses. Gunther always knows how to bring a playful element to his most elegant attires.
Fascinated with Hats
It's not hard to predict the pieces Gunther will choose to go for a lunch party or to simply run some errands in downtown Berlin. That said, forget the idea of predictable being a synonym for dull. There's no way he could ever look dull when rocking his favorite staple: hats.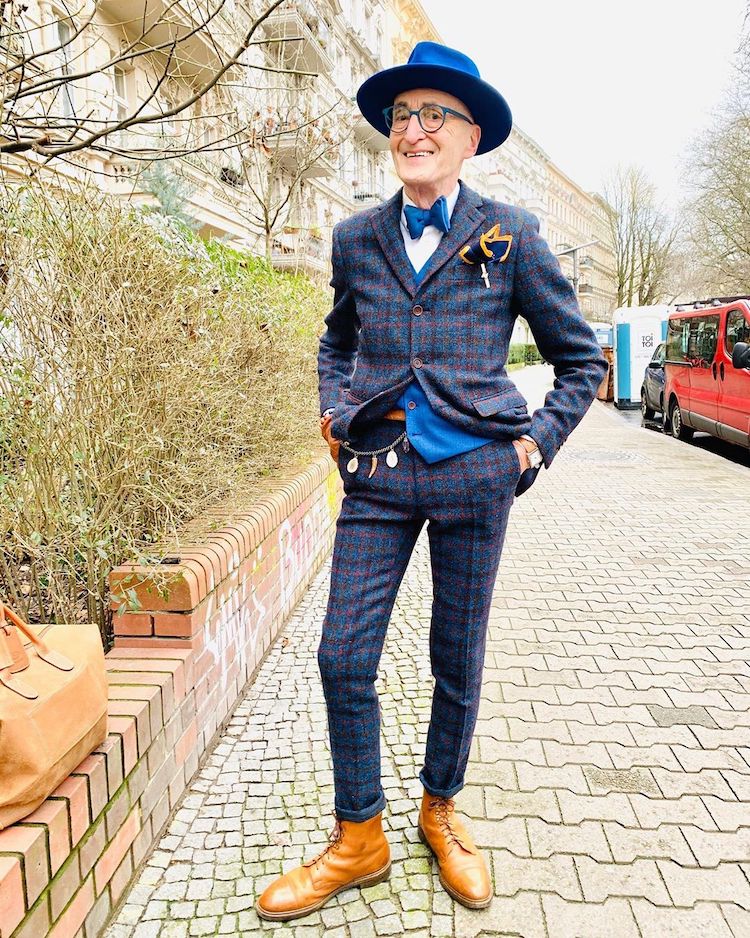 His fashion essentials include blazers, vests, ties, hats, and skinny trousers. It appears that he can successfully pull off any item from his wardrobe. A great deal of his style is inspired by the fashion trends of the '20s and '30s, which makes hats a must-have.
The Timeless Elegance of White
White outfits are supposed to be easy, but it doesn't mean they have to be boring. In this pic, Gunther and Britt don't bother with complicated layers. Instead, Britt rocks a loose off-white blouse and pants, whereas Gunther shines in a beige vest to match his glossy shoes.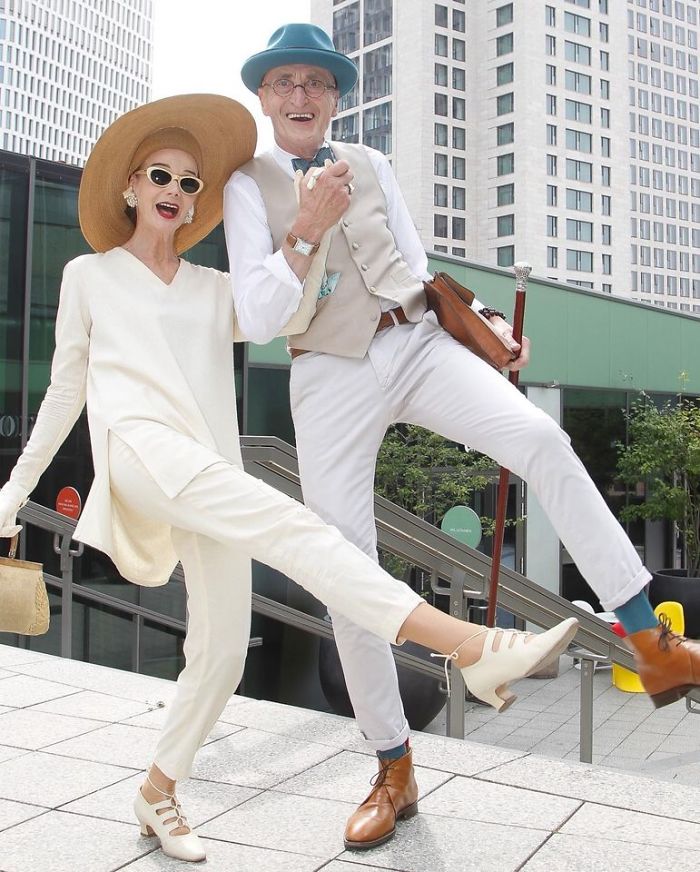 Try out different items to keep things exciting. Gunther's color scheme is flawless, matching the white outfit with brown and blue hues. Britt, the 72 y.o. icon makes an excellent mix of tones without taking away from her clean color palette.
Red and Blue
When it comes to traditional menswear, Gunther proves there are a few tried-and-tested color combinations that always look sharp on him. Blue and red is a more daring combination than the traditional brown and gray colors he tends to use, but that doesn't mean he should stick to the same old combinations.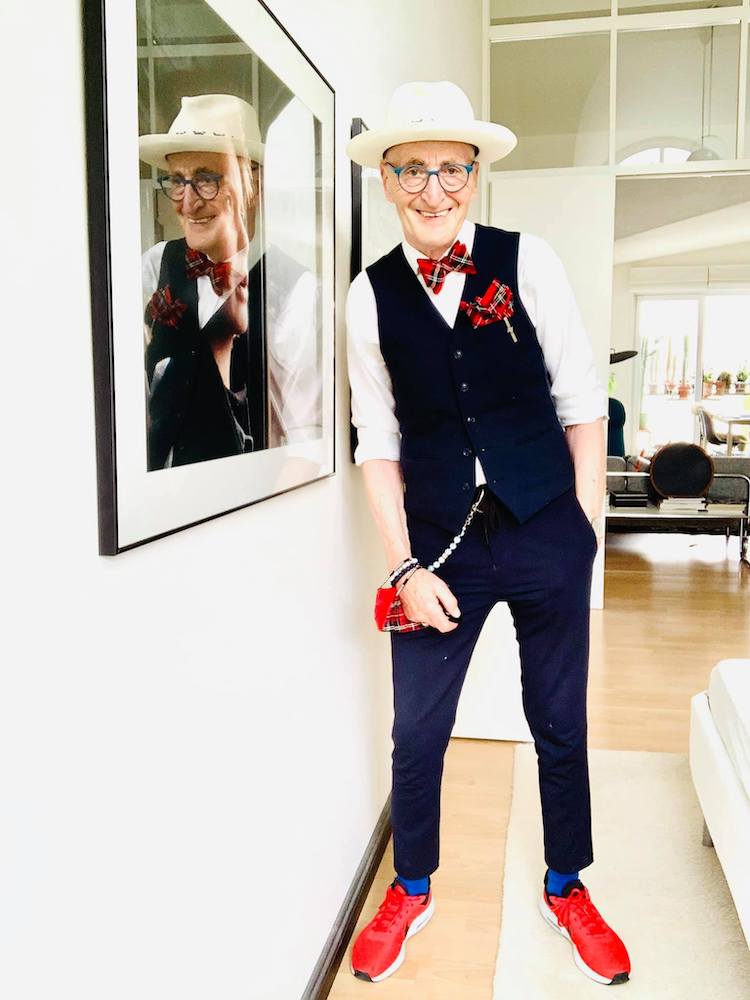 Gunther doesn't shy away from pairing these two essential colors together, and neither does he forget to have fun with his outfits. The hat, skinny trousers, and vest are always there, but now they're spruced up with red sneakers and a plaid mini bag. He also has a matching tie and pocket square.
Bowling Shoes
With the right staples, a lady in her seventies can easily achieve legendary style status. Britt's taste develops organically throughout time. But that doesn't mean she has less fun with fashion or has fewer alternatives. She seems even more stunning as time goes on.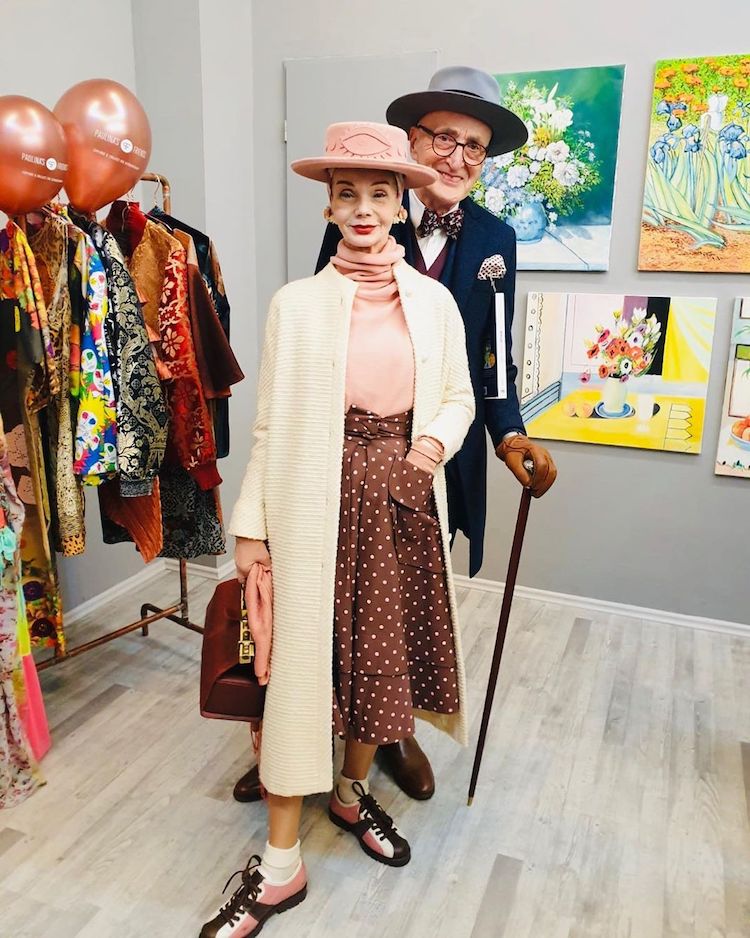 Who would've imagined that vintage items like a rosé hat and turtle neck, along with a bright brown full-circle skirt and light pink coat, would fit perfectly with bowling shoes? This woman shows us that fashion is an art form and that art should provoke questions.
The Accessories
It's clear that as women age, they tend to gain more elegance and confidence. As a result, the clothes they choose to wear should accurately reflect how their sense of style has developed over time. Britt always ensures that her superb accessories are the focal point of her evolving style.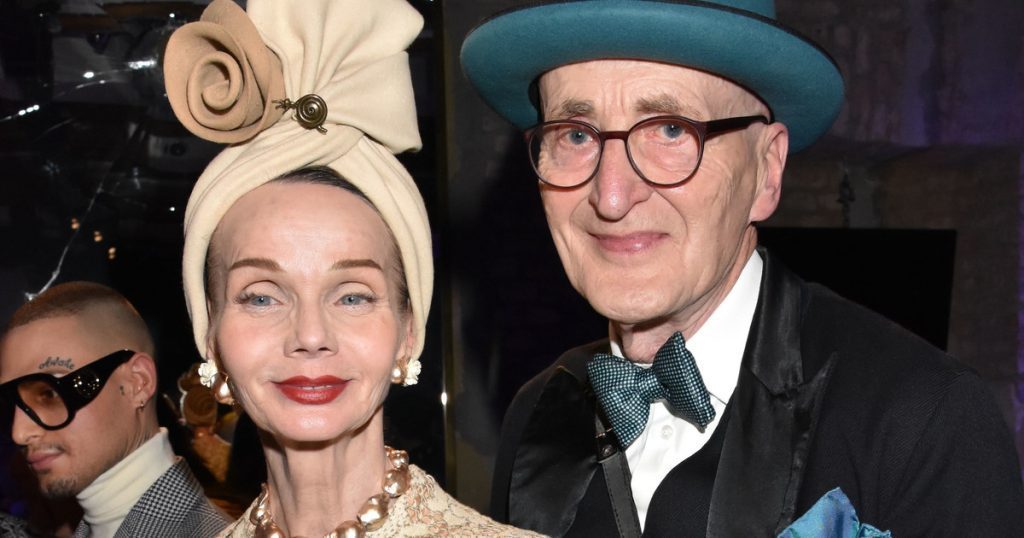 She also often wears turbans that refine her delicate face and spruce up her outfits. The shapes, colors, and patterns are definitely worth paying attention to. Her accessory staples are vintage earrings, a remarkable and imponent turban, and gloves. These are some of the pieces she can't live without.
Flower Power
Gunther and Britt's chemistry is so intense that it seems like they always match outfits. Gunther's blue and rosé attire matches effortlessly with Britt's floral pattern. The intensity and traditional aspects of the dark blue, along with the delicate nature of the bright, soft pink, are amazing.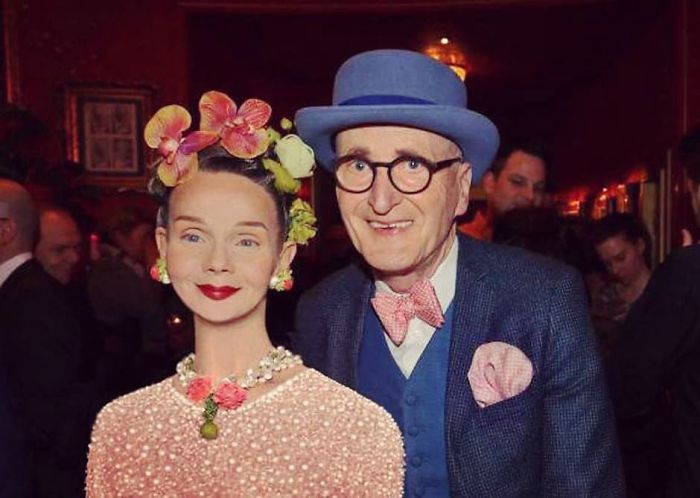 When it comes to Britt's accessories, she always finds a way to play with some of the most popular styles and patterns. Some excellent examples here are the floral headband, earrings, and necklace that match smoothly with what seems to be pearls carved into the pink dress.
Cover Girl
And she strikes again, mixing elements we probably would never think of putting together. The olive green dress brings an air of sophistication when paired with the classic shape this dress has. Such a beautiful cut. The unique touch of the outfit comes with the headband.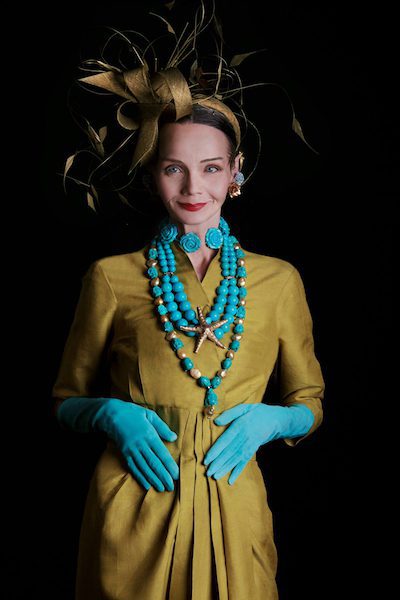 As usual, Britt reinvents herself when she chooses to pair the sophisticated olive green with turquoise blue sea-themed accessories. Her go-to turquoise gloves, accompanied by a dashing beaded necklace with a starfish pendant, look absolutely divine. This photo is worthy of any fashion magazine cover.
Vintage Looks
Next, we explore another take on the olive green and turquoise outfit Britt rocks. But this time, far from magazine editorials. She explores the beauty of Berlin and makes a tiny change in her outfit that turns it into something else. Needless to say, we absolutely loved it.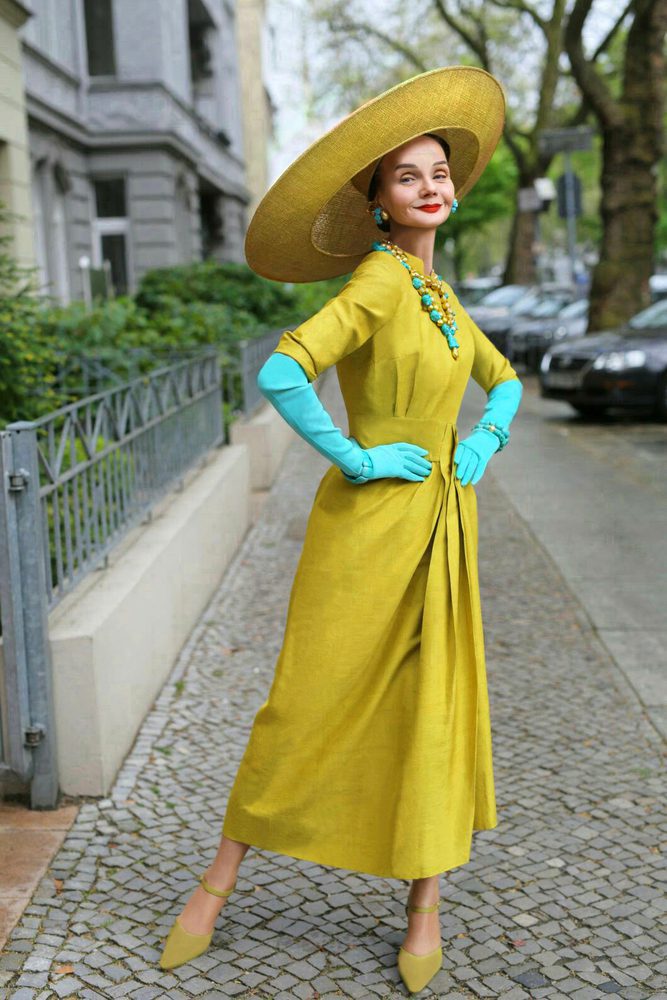 Her outfit comes with a magnificent hat of the same color. Additionally, the turquoise gloves above the elbows highlight something we adore about Britt's style: her appreciation for the '50s and '60s fashion trends. She can never go wrong with these green and blue tones.
Dinner Glam
Take a good look at Gunther. Doesn't he look like he's borrowing some of Charles Chaplin's flair all the way from the 1930s with the dark hat and his clothes of choice? The dark round pair of glasses adds a more classic touch to his attire.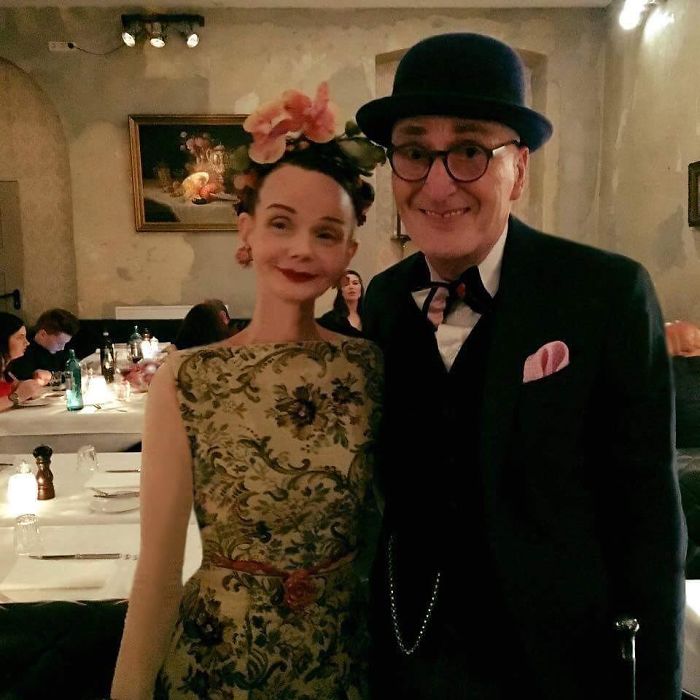 Meanwhile, Britt seems to aim at a mixture of an Audrey Hepburn dress shape with a touch of arabesque patterns with her pick. Green always works in her favor, but the peach-colored floral headband and dress waistband are simply flawless as well.
Have Fun With Shades
A great deal of Britt and Gunther's style lies in the accessories they choose to combine with everything else. They show us that sometimes, it is not necessary to wear tons of accessories to make an outfit stand out in a beautiful way.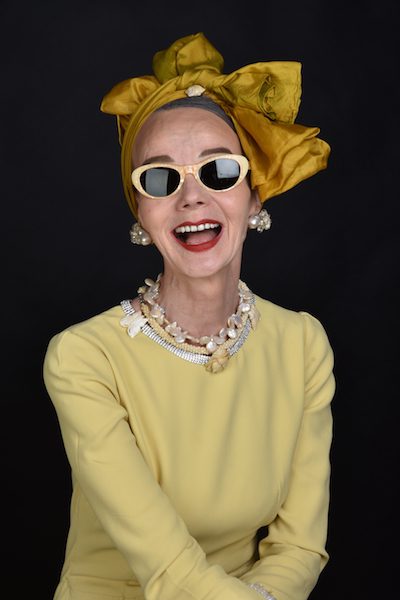 We are always in favor of a bit of mixing and matching, and it seems like Britt agrees with us on this. She often brings a pair of exquisite sunglasses with her, and frankly, that is an awesome tactic to highlight the entire look and not only one spot.
Hats, Hats, Hats
Another great way to optimize a spring or summer look is to invest in some cool hats, and Gunther and Britt excel at the art of choosing hats. The combination we see here is not meant to spark talks on red carpets or dinner parties.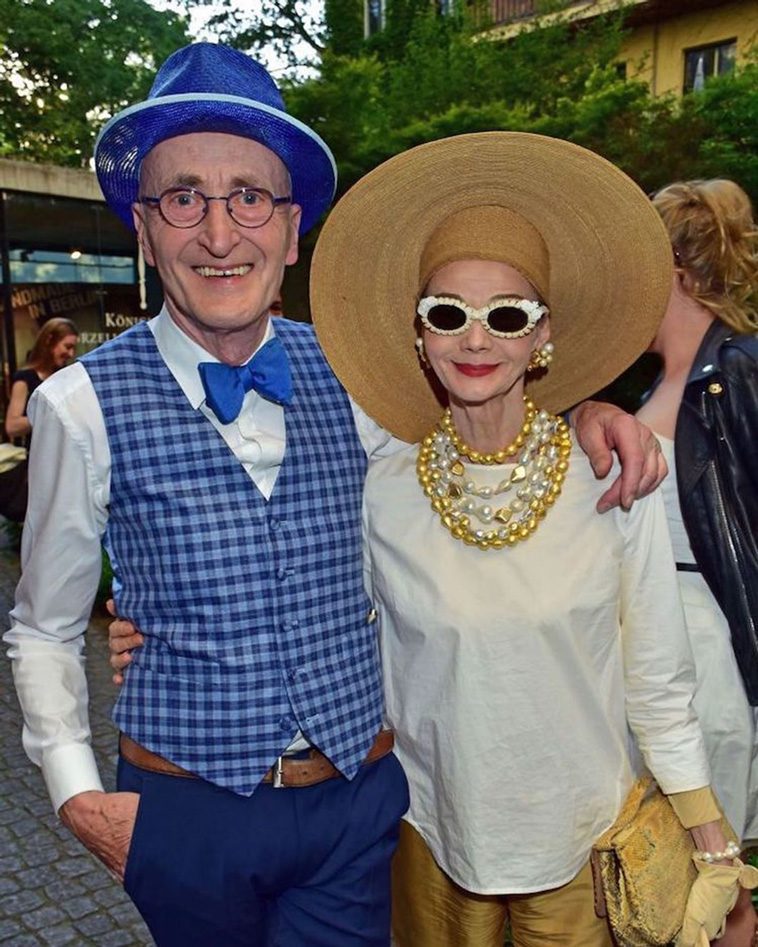 Rather, the fresh looks and light fabrics give us a spring afternoon feel. Gunther's look is brightened up by his blue hat and his smile, of course. The always mesmerizing Britt wears a plain white blouse and touches of gold in her accessories. The hat makes her look even more incredible!
Minimalist
There are plenty of dazzling women who prove that being 70+ years old brings with it a new chance to revolutionize fashion and the status quo in general. Celebrities like Dame Helen Mirren, Diana Ross, and Jane Fonda didn't give up on their right to look fantastic.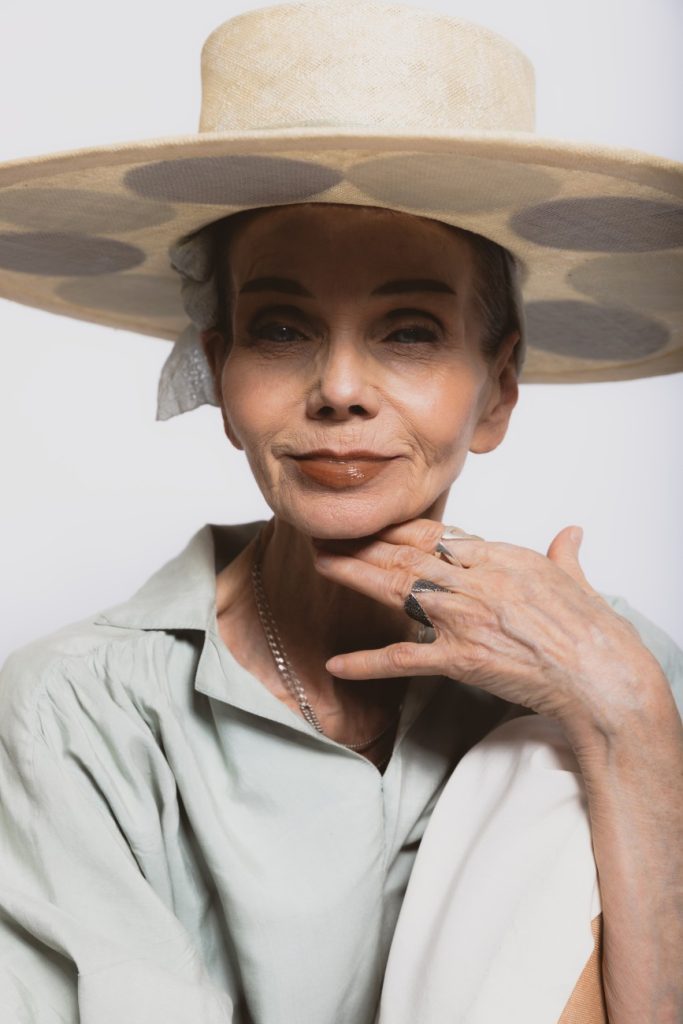 Britt Kanja also leads the way alongside these talented and wonderful women who refuse to be placed in boxes that only serve to reduce them to a number. Aging doesn't mean complete decay. Britt shows that it can lead to new ways of living fully.
The Right Makeup
Let's circle back to the topic of vintage looks. This time we dive into the influence of makeup on Britt Kanja's look. Women of any age should mind the right foundation tone and colors that work to their advantage if they like makeup.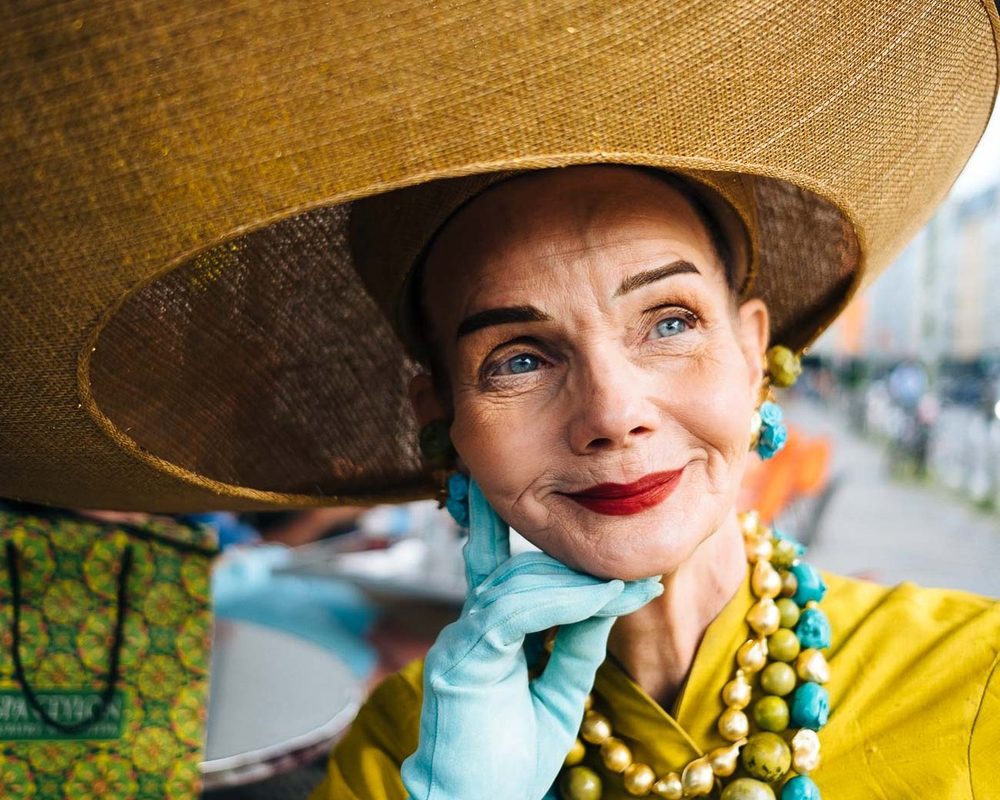 Britt knows exactly what works for her and what doesn't. She always focuses on a more clean makeup style and classic lipstick colors. Her blue eyes already do the work of sparkling the area, so she has nothing to worry about when it comes to makeup.
A Cosmopolitan Icon
Another interesting component in Britt's good looks is the tribute she pays to other cultures and fashion eras. One of the most beautiful dresses she has ever worn is this satin yellow and orange dress that brings an Asian feel to her outfit.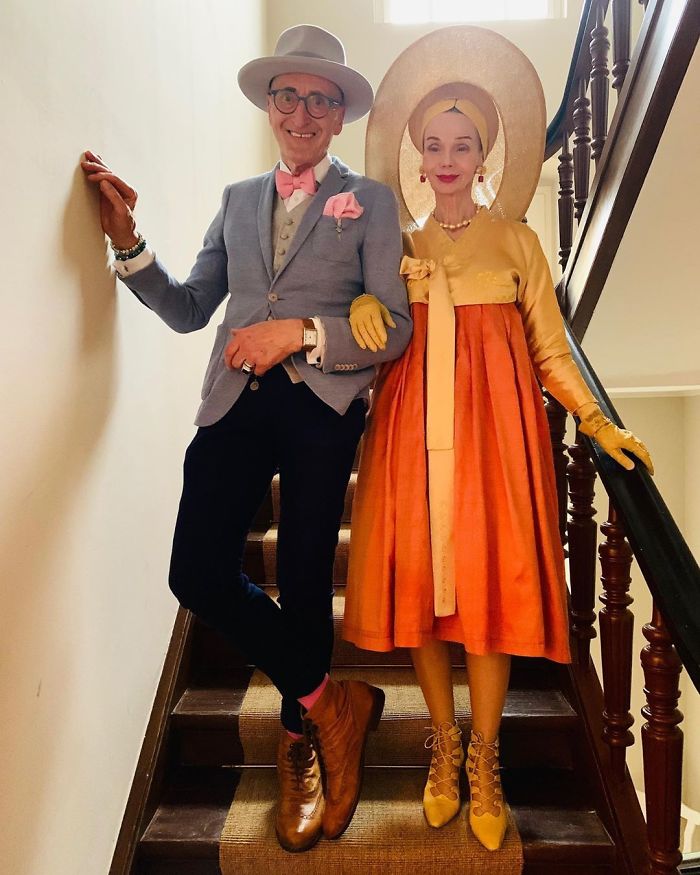 The multiple cultural influences she honors also navigate through different eras, from ancient Asian dresses to the 1980s full-circle skirts and rollerskates. Gunther prefers to play safe when it comes to varying his style and bets on what serves him best: skinny trousers, a vest, and a jacket.
The Coolest Guys on The Block
Berlin has some of the most beautiful parks in Europe. You can spend hours appreciating the views on a hot summer afternoon. Our power couple hit the green areas quite often, and they always level up the natural beauty with their glam.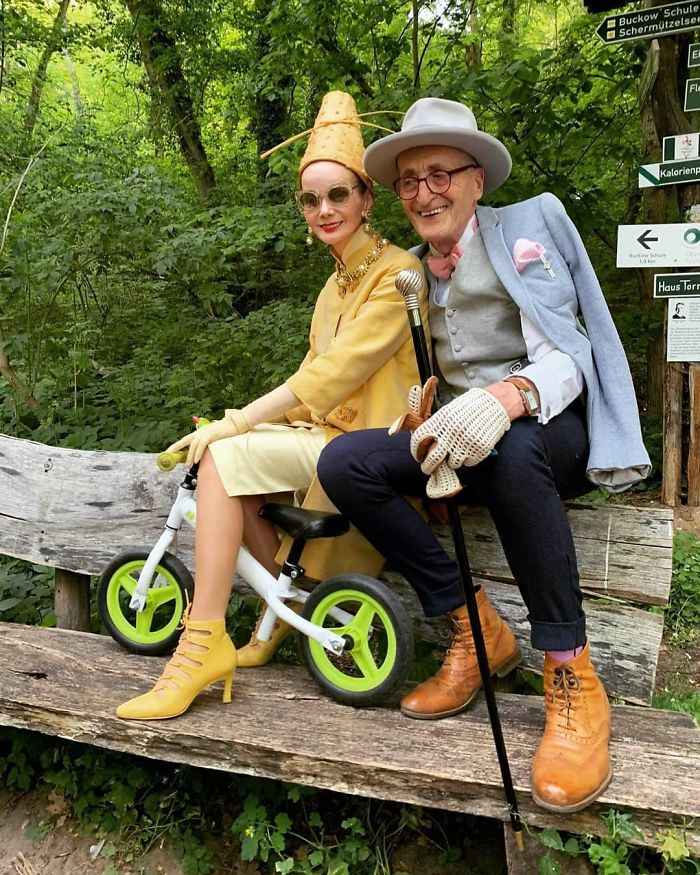 Fans from all over Europe can't get enough of this stylish pair because their photos exude an air of sophistication and happiness. They are seldom boring, always stylish, and make it difficult to make an argument in favor of living in sweats!
Everlasting Grace
This Berlin It-Girl is one of the city's most original divas and a pivotal figure in its vibrant creative and social scene. Her successful career started as a professional dancer. She performed nearly everywhere on Earth. In the fashion world, she makes some of her garments and jewelry from scratch.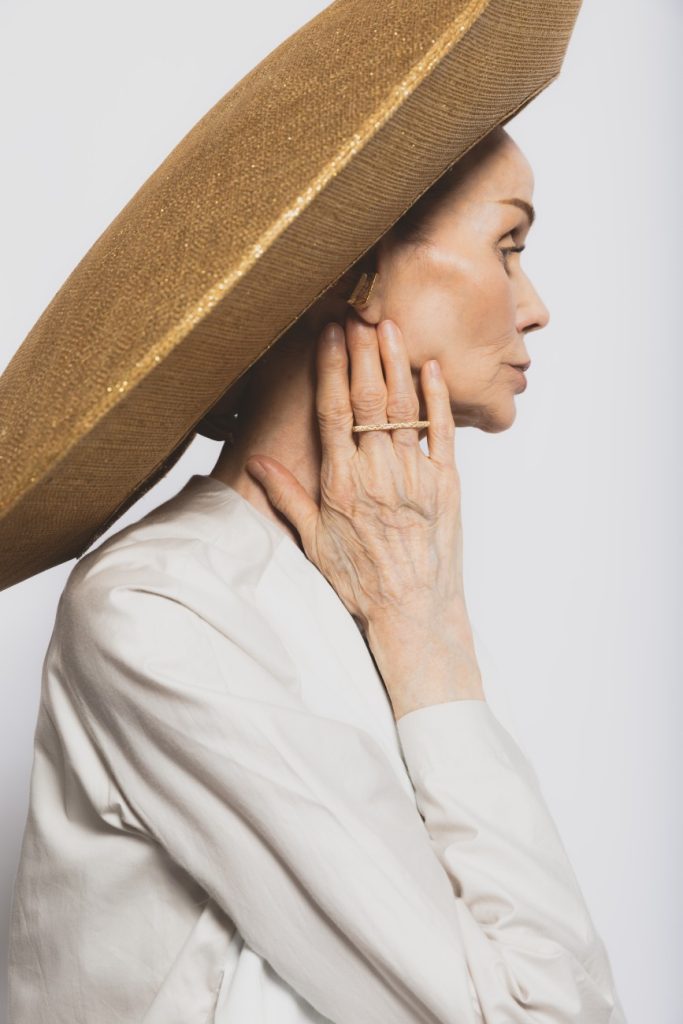 She has an exquisite eye for color, fabric, and silhouette and often creates or reworks her own clothes. She is also a digital designer, painter, and choreographer who produced fashion shows and catalogs and designed clothes for several brands. Britt Kanja has a lot to show the world.
Laughter Is His Anti-Age Secret
This photo is a testament to Gunther's playfulness. Anyone who checks his social media accounts sees how joyful his photos and videos are. He is constantly celebrating life with a smile on his face and is always delighted to share his wisdom with fans and followers.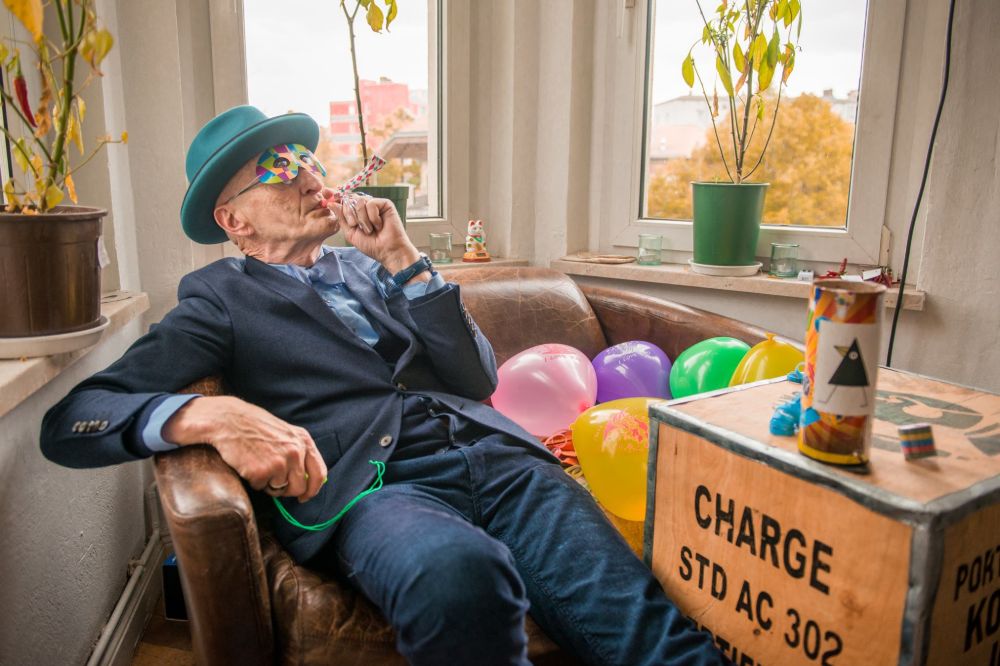 His knack for partying—which he engages in no less than three times a week—is clearly something that distinguishes him from other seniors. He also often attends both the theater and the gym. In 2020, Mr. Krabbenhoft released a book telling his secrets to enjoying life and having a good time regardless of age.
A Bubbly Guy
Writer Arthur C. Brooks once wrote, "Your well-being is like a retirement account; the sooner you invest, the greater your returns will be," and we couldn't agree more. Gunther is living proof of how powerful this statement is, as you can see in this photo.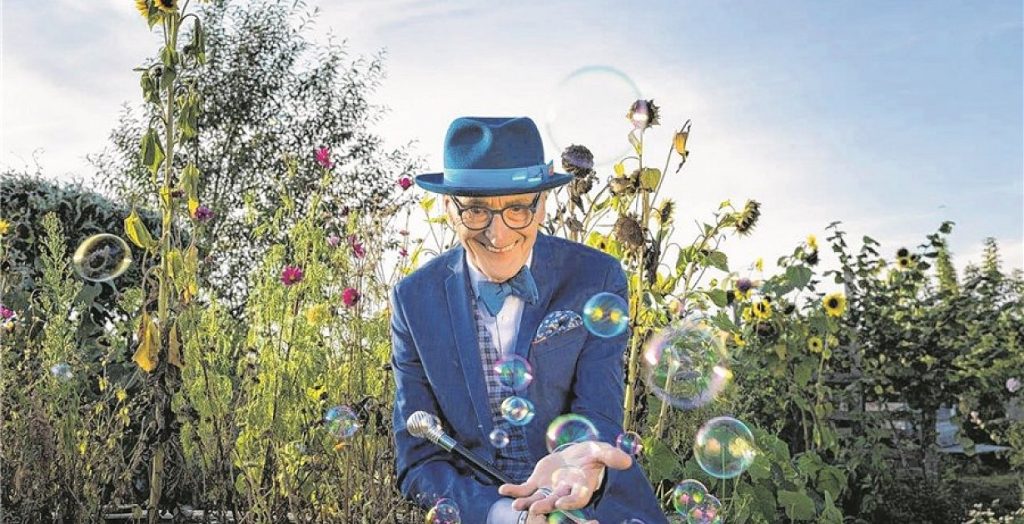 One of the many things he likes to stress is the importance of nurturing the ability to see beauty and joy in the simple things. We also find it interesting to observe that those who don't let go of their inner child's spark also find it easier to live fully in old age.
Always Networking
Berlin has a long history of being the cradle of cultural diversity and inclusion. So it's only natural that both Britt and Gunther follow the city's lead. The cosmopolitan city is a stage of unforgettable events that welcomes people of all ages, creeds, origins, and gender.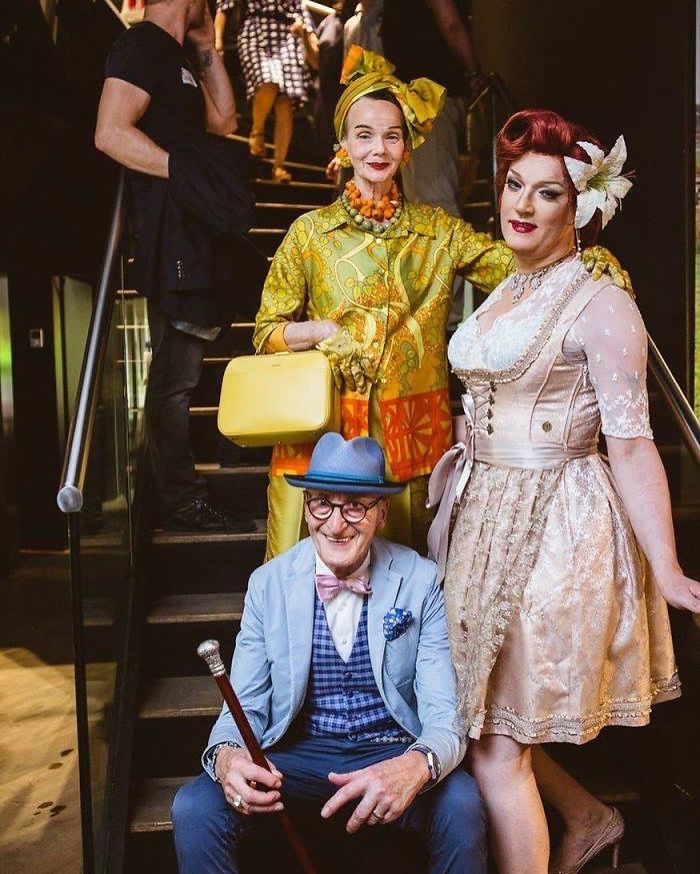 Oftentimes, this power couple is seen partying around with friends, and their social circle doesn't only include people their age. What makes their popularity so meaningful is the fact that they welcome and have fun with everyone. They certainly know something we don't!
Saturday Night Fever
What a blast! This couple is more socially active than thousands of millennials out there; we are sure of it. Their high level of energy and cheerfulness can be easily spotted in this image, where they dance for the cameras.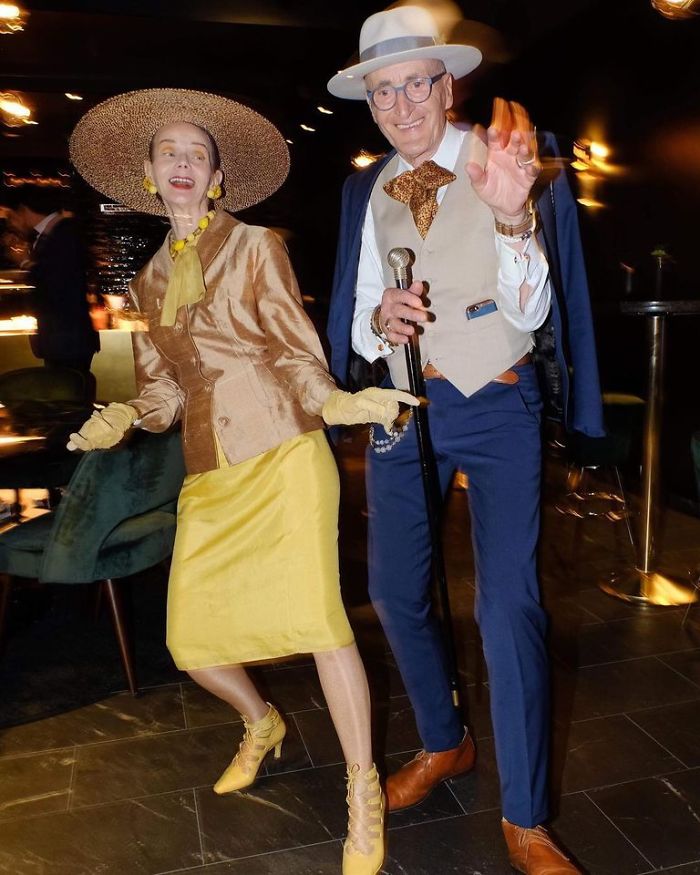 Gunther likes to emphasize that one of the reasons for his healthy body and mind is the fact that he goes out dancing every week, no matter what. Britt is not different on that matter. She even owned a popular dance club in the German capital city. Keep on rocking, guys!
Britt's Light
It's safe to say that this lady's elegance and charm will never fade away. Britt Kanja's grace is a modern reference to classic figures like Grace Kelly and Audrey Hepburn and the chic and pompous lifestyle back then. Every internet and magazine article stresses that.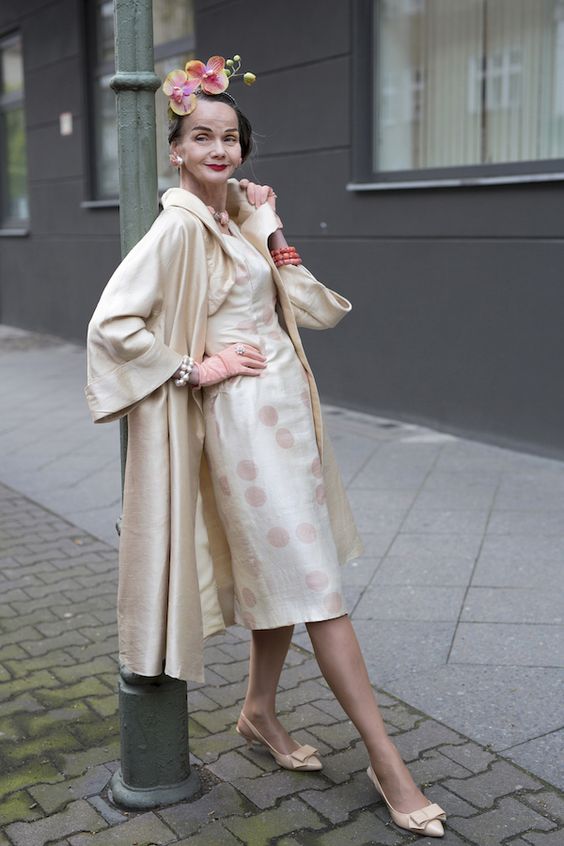 Fashion and lifestyle information outlets are always in awe of her ability to navigate this TikTok era in such a smooth and classical fashion. Britt has become one of the most influential trendsetters in Europe and an icon of self-appreciation for both the elderly and young people.
Olive Green
So far, you have probably seen a lot of Britt's clothes, shoes, and accessories in hues of green. It is safe to say that this is the color that best suits her. That said, it's not that easy to match it with other colors.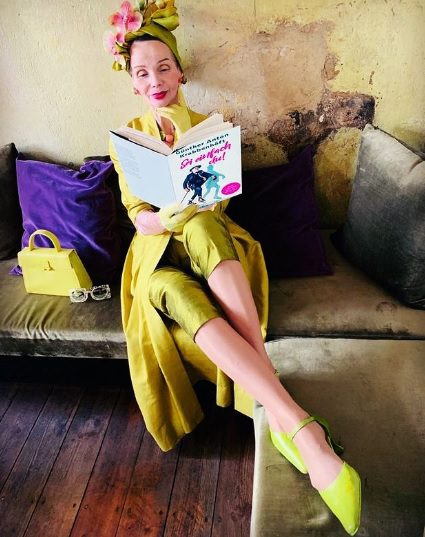 But she shows us how to do it in style and sometimes with simple strategies. This lovely photo shows Britt enjoying some quality time reading Gunther's book. The look is monochromatic, but this charming color goes perfectly well with sage green, navy blue, and also gray.
Out and About
Gunther and Britt are often invited to fashion shows, social events, and even movie premieres. Their presence draws attention from the media like nothing else, so we can imagine how great it must be for such events to have this iconic duo in attendance.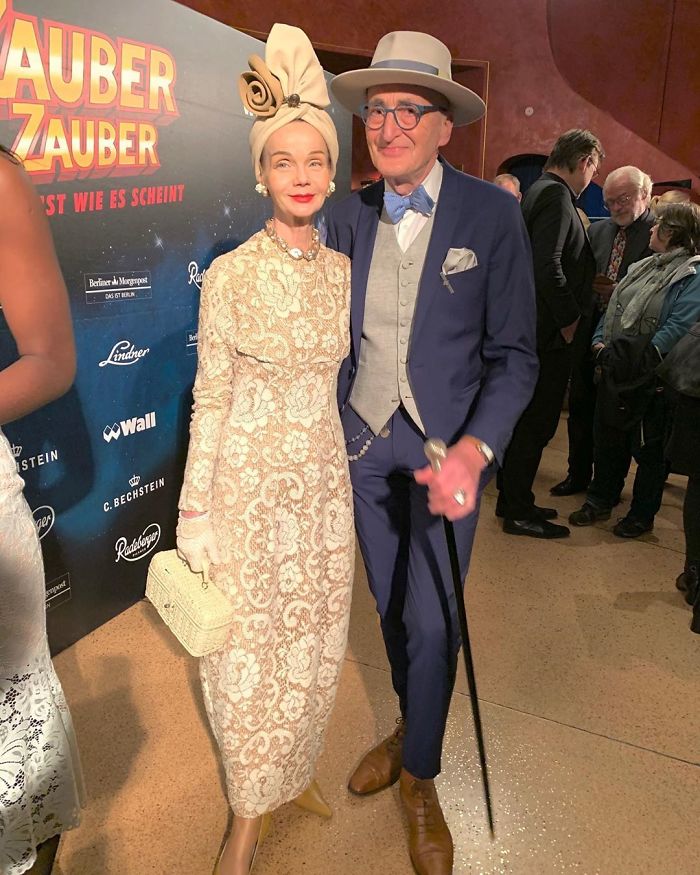 Their Instagram accounts and Gunther's TikTok profile are frequently updated with the latest videos and stills from their exciting nightlife. They also like to share their daytime routine, which includes visiting museums, going out for coffee, doing photoshoots for fashion magazines, and so on.
Blending In
This photo of Gunther headed to a subway station helped catapult his image as a cool grandpa. It's not an extraordinary thing to use public transportation in Berlin, but the fact that he looks so stylish yet comfortable made the picture go viral.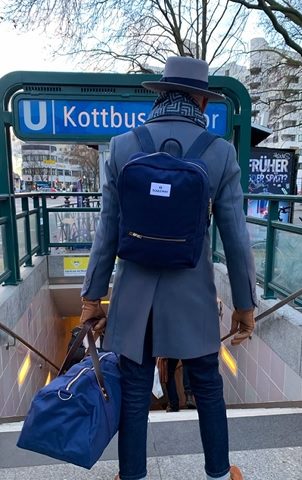 Something Gunther values a lot is his health, and a big part of that is helped by always being on the move. Walking to the station provides not only the benefits of exercising but also gives a little push to his influencer career as people literally stop to admire his style.
Like Fine Wine
Born in 1945, the light-hearted Gunther Krabbenhoft loves to share some of his wisdom with the world. Berlin's favorite hipster grandpa lived most of his life in the city and worked as a cook for almost 50 years before becoming a fashion legend.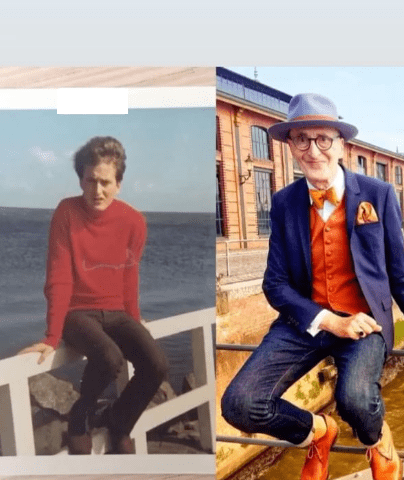 In his early years, Gunther got married and had a child, who he raised on his own after a divorce. He is now in his golden years, enjoying retirement with his two grandkids. He enjoys drinking coffee with pals and doing other activities that occupy his time as a not-so-average 78-year-old gentleman.
Britt Kanja: Grace Equals Success
Britt Kanja's success is not just based on her good looks. Her talent, unique eye for beauty, and good taste, along with her drive to explore her artistic self, made a great combo in turning her into an inspiration for so many women around the world.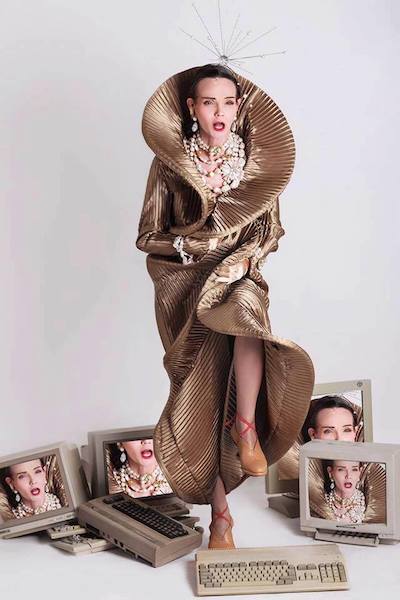 Not every woman has the chance to explore their potential as widely as Britt did. Maybe that's why she makes sure to show the world that it is possible to thrive after your 60s and be fulfilled and happy in your 70s.
Gunther's Joy: His Success
Gunther's early years were quite ordinary. He spent over 30 years living in the same neighborhood in Berlin, the bustling Kreuzberg, home of a huge Turkish community where you can find a significant flow of tourists visiting the many cafés and the popular Markthalle Neun. He doesn't shy away from expressing his passion for life.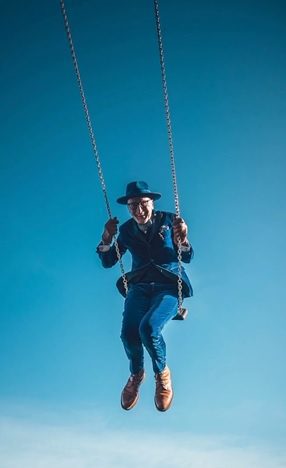 He shared some of his recipes for happiness in his book "Sei Einfach Du! – Zum Jungsein bist du nie zu alt," which translates to "Just Be You – You're Never Too Old To Be Young." Sadly, the book was released only in German, but we have an idea of the many treasures in it.
Britt Kanja: The Influencer
Britt's life as a social media influencer sky-rocketed in 2015 after Vogue wrote a story featuring her and her beloved husband, Gunther. Before that, she was already an icon in the German fashion scene. But nothing prepared the former model for what was coming.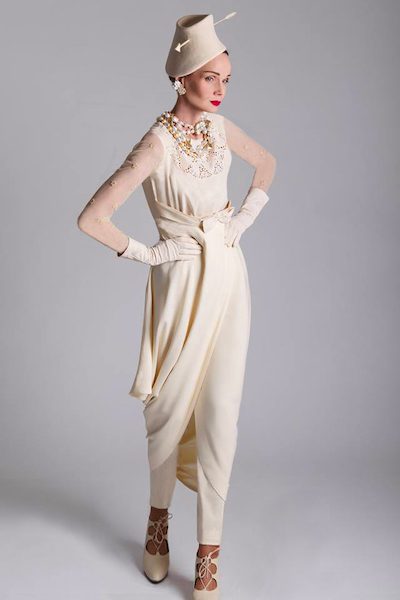 Today, Ms. Kanja's Instagram welcomes 73 thousand followers, and the numbers keep growing. She's not as active online as Gunther, but she sure has her loyal fans. Her posts and interviews that are available online show how graceful and lively she is.
Gunther: The Influencer
This guy is a huge success, no doubt about that. Over the past few years, Gunther Krabbenhoft has been collecting compliments and followers all over the internet and from all around the world. In the first few months of 2023, he accumulated over 160 thousand followers on Instagram!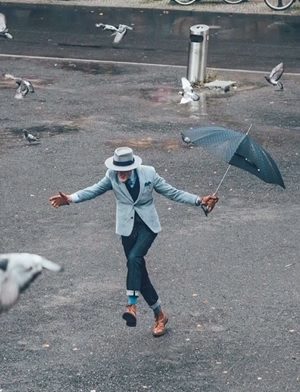 His Tik Tok account is packed with more than 60 thousand followers and almost 500 thousand likes. He gushes over the fact that the internet loves him, and it feels like his relationship with social media has a long way ahead. We can't wait for his next Tik Tok dance video!
What's Next For The Power Couple
One thing we know for sure is that we wish Britt Kanja and Gunther Krabbenhoft an incredible 2023, full of love, joy, and laughter. They are probably going to attend the hottest upcoming fashion weeks and events in Europe in great style, as always.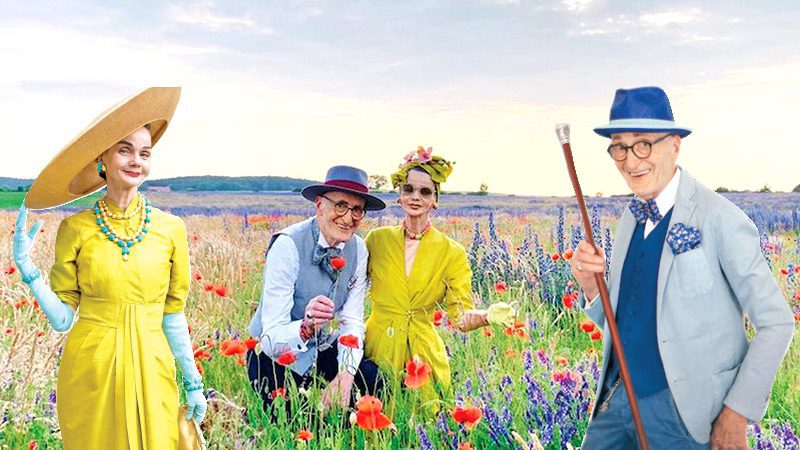 Their love for life is inspirational. Let us all keep an eye on what's to come for these two, and remember to save all their new outfit pics on Instagram! We may not have the opportunity to buy them, but they'll certainly give us some ideas. Long live the coolest couple in Berlin!