Finding The Perfect Shoes To Complement Your Skinny Jeans
By Fatime G June 13, 2023
---
You can never have too many pairs of shoes, but you can have too many shoes that don't work with your skinny jeans. Your style game for skinny jeans can be either enhanced or ruined by the selection of the appropriate shoes. You want your footwear to complement your figure-flaunting jeans, not compete with them.
Choosing the proper footwear among the endless options can be daunting. That's why we've put together a guide to help you find the perfect pair of shoes to wear with your skinny jeans.
1. Ankle Boots
A timeless footwear option is ankle boots. A versatile option to wear with skinny jeans, they can be worn year-round with everything from sweaters to flowing blouses. When pairing skinny jeans with ankle boots, ensure the boots are neither chunky nor flat.
Boots that end at or just above the ankle, with a slim-fitting shaft, will elongate the legs and balance perfectly with skinny jeans. If you are not a fan of heels, choose a pair with a chunky wedge or platform to add height.
2. Strappy Heeled Sandals
Strappy heeled sandals add a touch of femininity and foot appeal to skinny jeans. They elongate the legs and flatter the figure, making them versatile for all body types. During daytime, combine them with skinny jeans and a detailed blouse, or accessorize them with a fitted top and striking jewelry for a night out.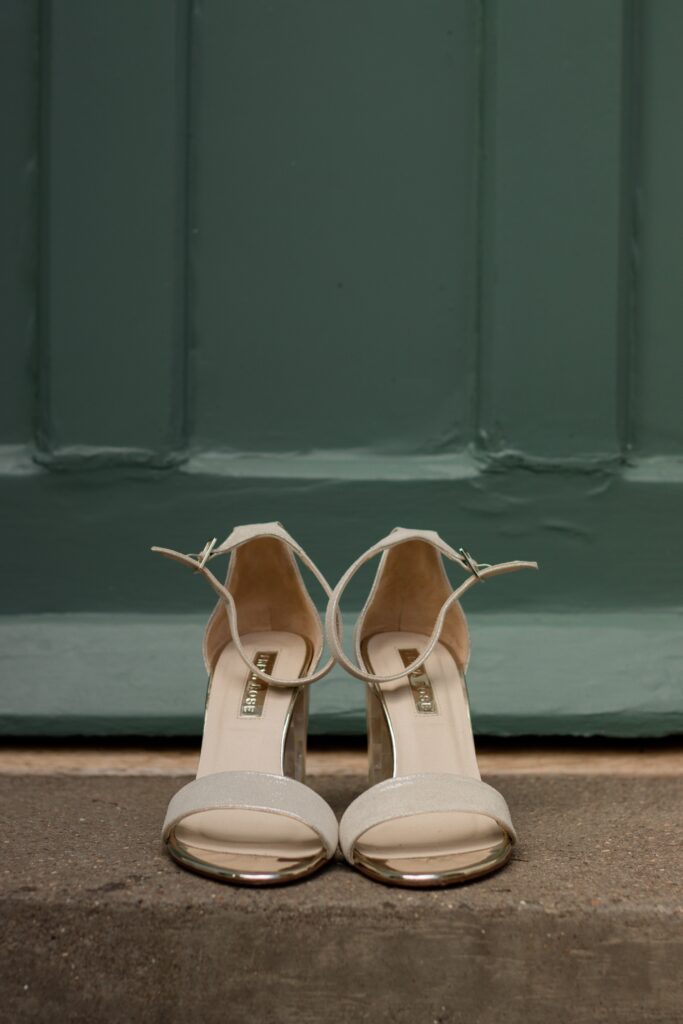 Opt for a block heel for comfortable wear or a stiletto heel for a dressier look.
3. Pointed Toe Pumps
Pointed-toe pumps add elegance and sophistication to skinny jeans. These pumps are slim-fitting with a seductive pointy toe that creates an elongated illusion, making them the perfect partner for skinny jeans. Opt for pumps with a high heel to avoid a frumpy look, but stick with a comfortable heel height that works for you.
They are perfect for date nights, work meetings, and any occasion that requires fashionable footwear.
4. Sneakers
Sneakers can be an excellent option to pair with skinny jeans while retaining a sporty and casual vibe. From sleek and simple white sneakers to edgy-colored options, the right pair of sneakers can elevate and add a touch of edge to your skinny jeans.
For a chic look, pair white sneakers with slightly cropped skinny jeans, adding a blazer or leather jacket for a relaxed vibe.
5. Loafers
Loafers make for a stylish yet comfortable choice when paired with skinny jeans. They come in various styles and materials, from suede to patent leather. You can choose from brands like TOD'S or Gucci or an affordable option from ZARA or Mango.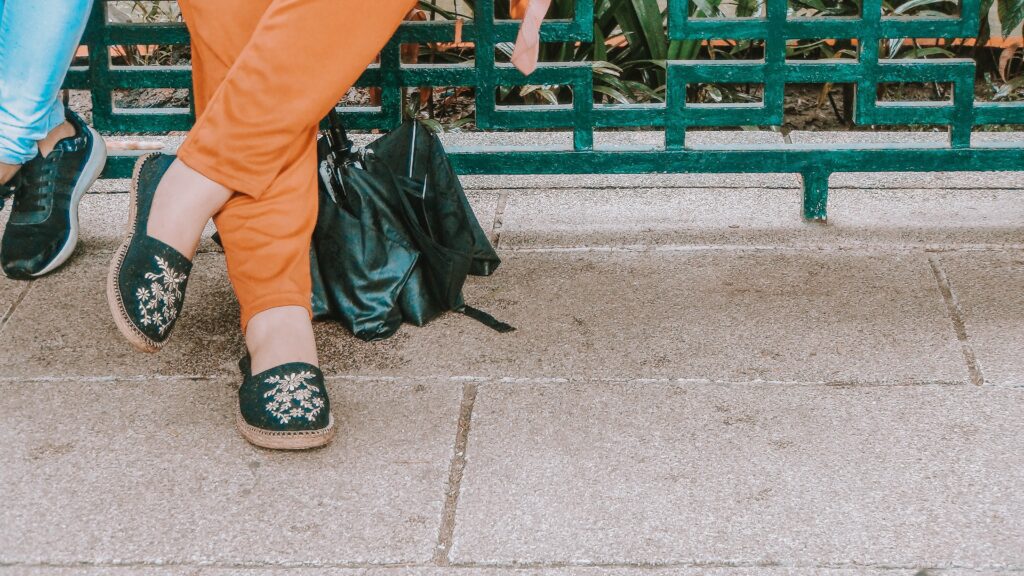 Pair them with cropped or ankle-length skinny jeans, tucking the hemline behind the tongue of the loafer, or cuff the hemline for added style.
Fashion is all about balance and pairing; finding the right pair of shoes to wear with your skinny jeans can take your style game to the next level. The best part is that skinny jeans are a blank canvas for creative shoe pairings and endless options.
Selecting the perfect shoes can elongate your legs, complement your body shape, and bring a touch of boldness to your attire. Opt for a pair that suits your body type and feels comfortable, and step out with self-assurance!