How To Wear An Oversized T-shirt Stylishly
By Fatime G December 28, 2021
---
If there is one fashion lesson we can learn from 2020 is the value of minimalism. And best believe it does not get any more minimal than an oversized t-shirt. This in no way means your fit is boring as you can slay the oversized t-shirt like any other fit in your closet, and we will show you how. Here are some stylish tips on how to build your casual-chic collection of oversized t-shirts.
1. Biker Shorts Zone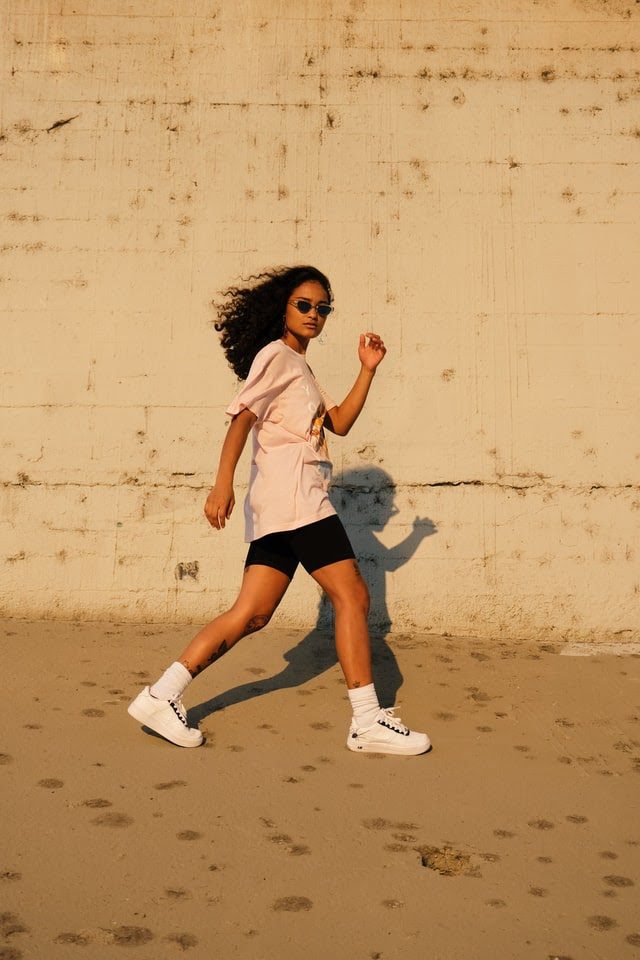 T-shirts and shorts are not a new couple in town; the two have been around for decades, and in 2021, the two are making a debut with a twist. The famous Kim-K biker shorts are the new pair of sneakers that are just the thing to pair the fit and complete the look.
2. Wear It As A Dress
Oversized t-shirts are big, but you need to get the XXL size or two sizes bigger than your actual size to pull them off as a dress. Some jewelry or a pair of knee-high boots are just what you need to pull this off and not have to worry about looking like you got out of bed.
3. Jeans, jeans, jeans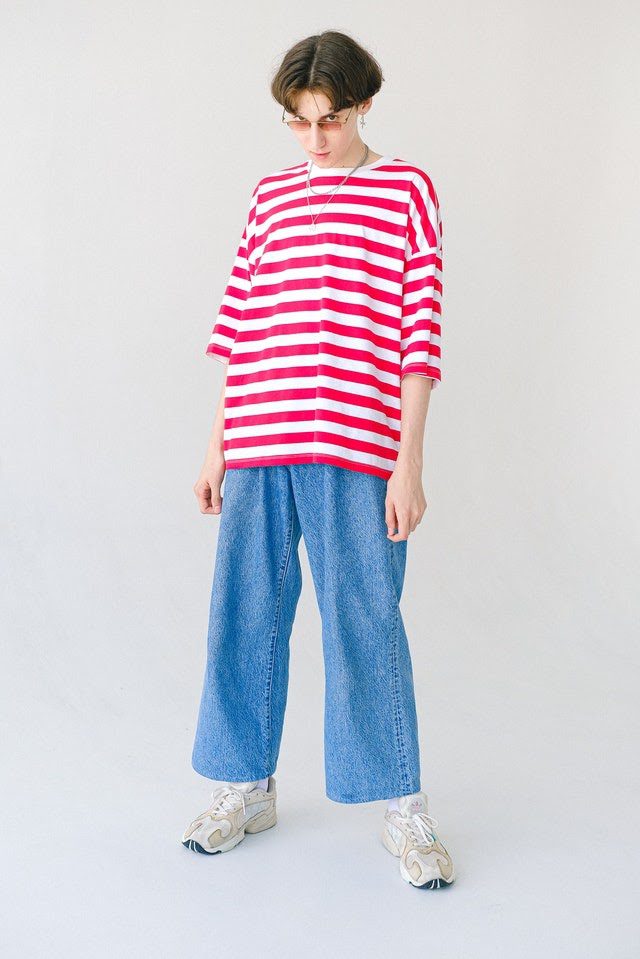 A pair of jeans is an all-year-round closet staple, and for the longest time, the jean and tee combo has been rocking! From the skinnies, straight leg, high-rise to boyfriend jeans, this fit is it! Depending on the overall look, you can pair the two as is or tuck it in to keep things less sloppy.
4. Don't Shy Away From Layering
Layering an oversized tee is an expected yet one of the most remarkable ways you can wear your oversized t-shirt in 2021. When trying to pull off layers, one tip is to go all the way out with full glam and jewelry. A pair of overalls over the t-shirt or slip dress on the tee is the perfect casual look for a weekend workout.
5. Tucked Trousers
Are you worried about putting together a business casual look with an oversized tee? Don't! All you need is a pair of trousers to make it work. Get your pair of heeled ankle boots or a pair of heels to update the look. Consider getting a statement blazer to enhance the look even more.
6. The Miniskirt
The 90s miniskirt is making an appearance in a few fits, and we are happy to see one of them is with the oversized t-shirts. If you are a leg kind of girl, this style would be perfect for you; get some grunge boots to pair with the fit high-top sneakers to keep things casual.
Bottom Line
We are bringing oversized t-shirts with us out of quarantine, and boy, aren't we glad we are! Are you looking for the ultimate statement to rock your wardrobe? This is it! Time to go thrift shopping for a comfy t-shirt three times your size and style it like a pro!