Jeans Shorts Outfits: Different Essentials To Style This Summer
By Divya G September 28, 2021
---
Do you need some inspiration in knowing which essential will go with your jeans shorts? Check out the trendy styling ideas to find out details of the different essentials to style this summer. These styles are always versatile and will never be out of fashion. Check out the jean shorts outfits listed here!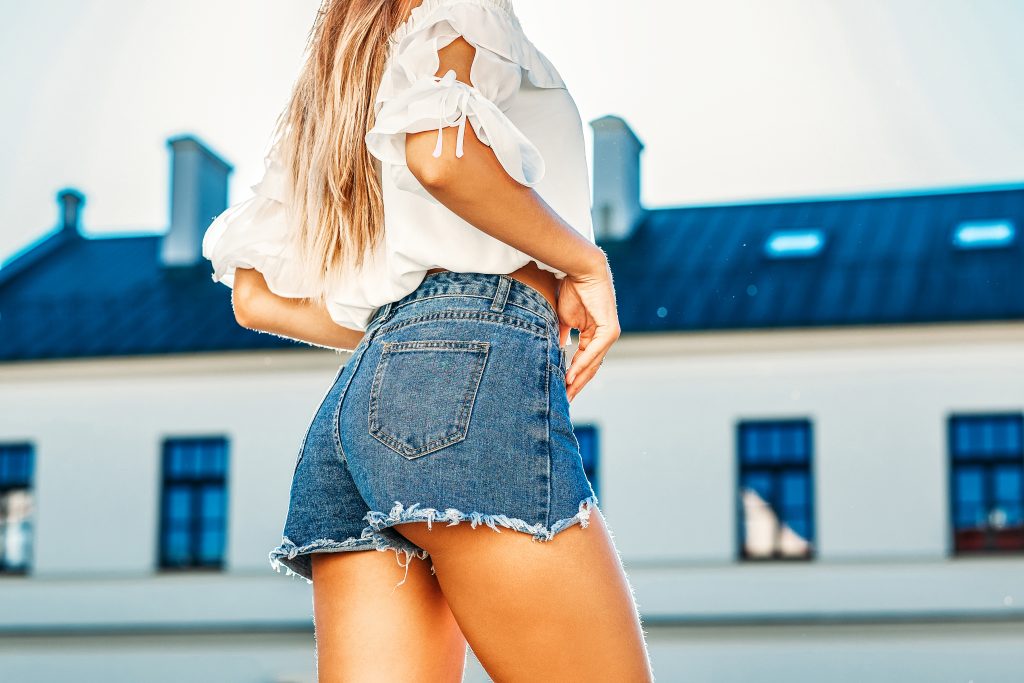 Dressed-Up And Chic
Dress up your denim shorts with a black blazer to get a chic look, especially when you are going for a night out. The key is to nail the street style look by opting for an oversized fit blazer. You can pair this with a cute crop top featuring a high crew neckline. It gives a fashion-forward appearance and shows you are top of the fashion game.
Varsity Vibes
A varsity-inspired vibe with on-trend and casual outfit ideas is another option to look for. Sweater vests are currently on fashion trends that you can pair with jeans, shorts, and a brown cable-knit sweater vest. You can keep the look laid-back with some white low-top sneakers and ripped jean shorts. By wearing this jeans outfit, you can make a stylish statement and also feel comfortable.
Laid Back Cute
Some flat feather slide sandals with a lightweight shirt are perfect for a cute laid-back look. You can wear it with an olive-green short sleeve top, and the entire outfit is comfortable.
Final Thoughts
For this summer, you can try out these looks and experience the change. In this way, you can change the style of the game.