Beauty Blunders: 40+ Makeup Artists Who Need To Go Back To Beauty School
By Martina T April 17, 2022
---
Did you know that there is a subreddit called 'Bad Makeup Artists'? If this is your first time hearing of it, you've missed out a lot. Although the title sounds a bit evil, the subreddit was created with a good purpose in mind. As the beauty industry grows, more and more people claim they're professional makeup artists, even when they're not. This discussion is meant to let people know that they should be cautious when choosing an MUA and not fall victim to beauty trends. Most of the looks you'll see might seem dated or like a joke, but they're not. Whether it's a severe case of over-contouring, the biggest lashes you've ever seen, or a foundation that doesn't match the natural skin tone, these makeup artists are oddly proud to share their work. So let's check out the pain some people had to endure at the hands of the worst MUAs.
Hair & Makeup On Fleek?!
What would be your first thought if you saw someone attending your wedding with this aggressive makeup and enormous hair? Yes, it's rude to dispute tastes, but this is taking it too far. We're sure that this girl is gorgeous without all these layers of dark foundation slathered on her face.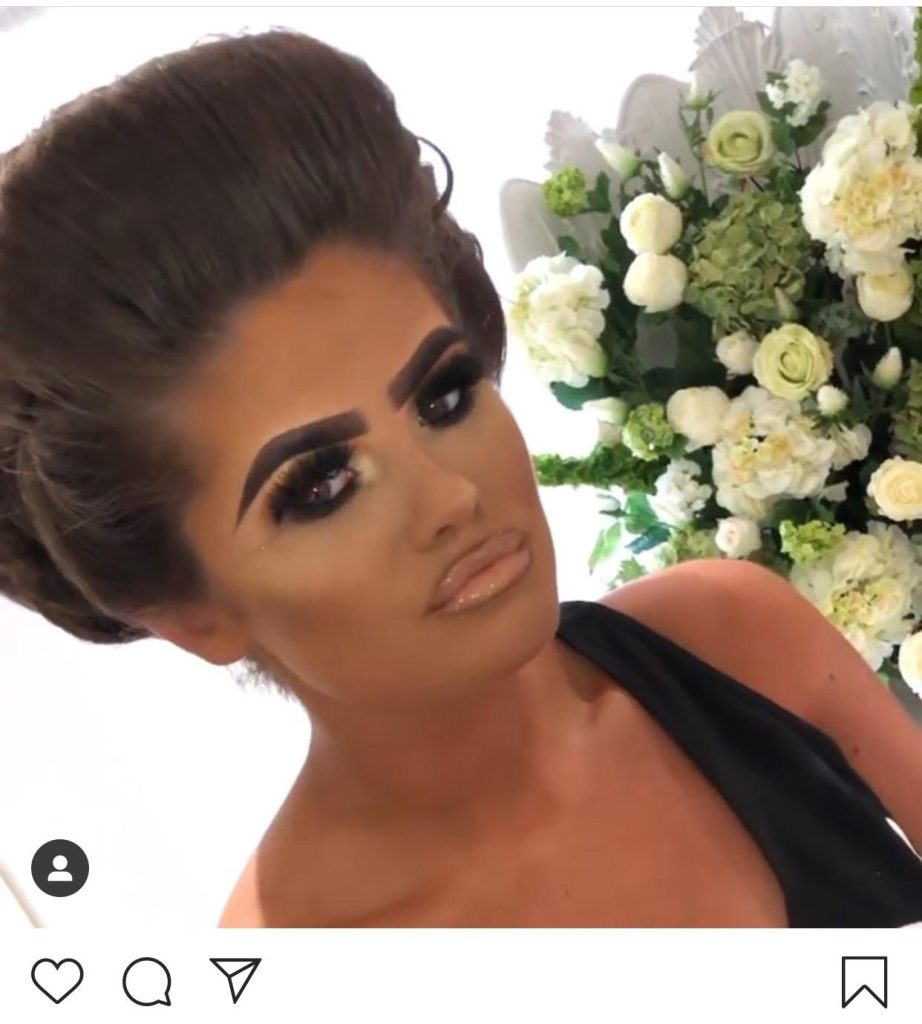 Although the foundation is a decent match to her skin tone (which unfortunately isn't in most cases), there are many other issues in this photo. Her brows are over-the-top and take over most of her face, hiding her beautiful eyes. Ladies, it's time to learn that less is more and that you shouldn't hide your natural beauty.
Perfect Shade Match
Finding the perfect foundation shade to match your skin tone can be a hassle. It's why so many ladies turn to employees in beauty shops like Ulta and Sephora. However, this photo is proof that not all employees know what they're doing, and you might go home with a product you'll never use again.
This poor girl asked an Ulta employee to help her pick a new foundation. After being convinced that the shade fit her perfectly, this is what she saw in the mirror when arriving home. The mismatch is more than obvious, but we sure hope she found a way to mix it with other shades to make it work.
You Can See These Brows From Space
Highlighting certain parts of your face when doing makeup is one thing, but these highlighted caterpillar brows are on a whole new level. If you want people looking at your brows non-stop, here's a new trick that you can try.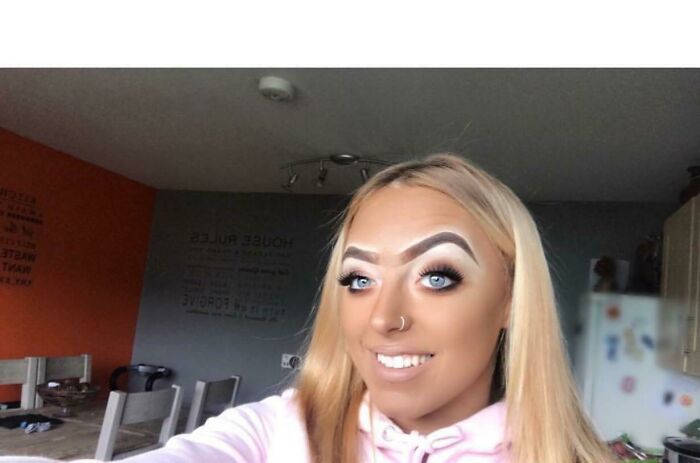 This girl is so gorgeous and has the most beautiful blue eyes, but it's tough to focus on her features when the brows are so 'in-your-face.' If her goal was to highlight them as pros do, it seems that she missed a lesson or two on how to execute them properly.
Ombre Brows Gone Wild
Another case of weird brows we can't even explain! When seeing makeup like this, we can only think is what were these ladies even thinking?! Having excessive ombre brows like in the picture is one bad thing, but adding the huge fake lashes and overlining the lips is too much.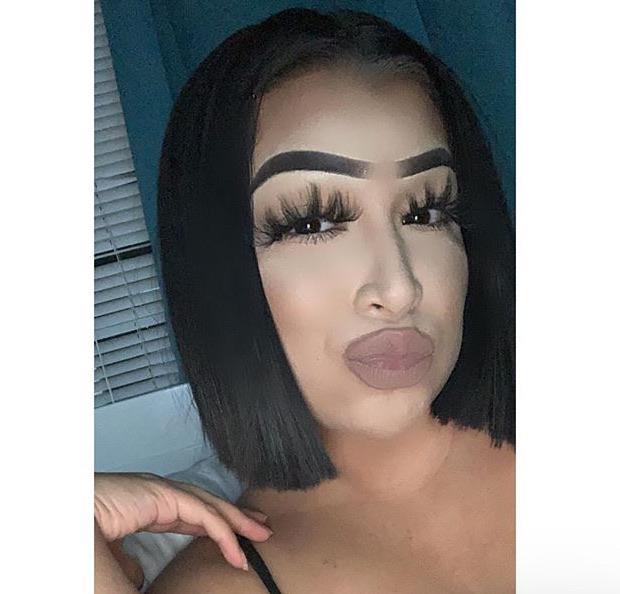 Most of the ladies and gents that found their way into this Reddit group have serious trouble finding their foundation shade. While most people go darker, this lady went lighter, over-accenting the contour and looking scary and pale as a ghost.
All The Wrong Shades
Yes, a makeup look can go so wrong! Yellow shares are generally not very flattering for fair-skinned and blonde ladies. However, this makeup artist wanted to prove us wrong, so they chose to use a lot of yellow on this stunning girl.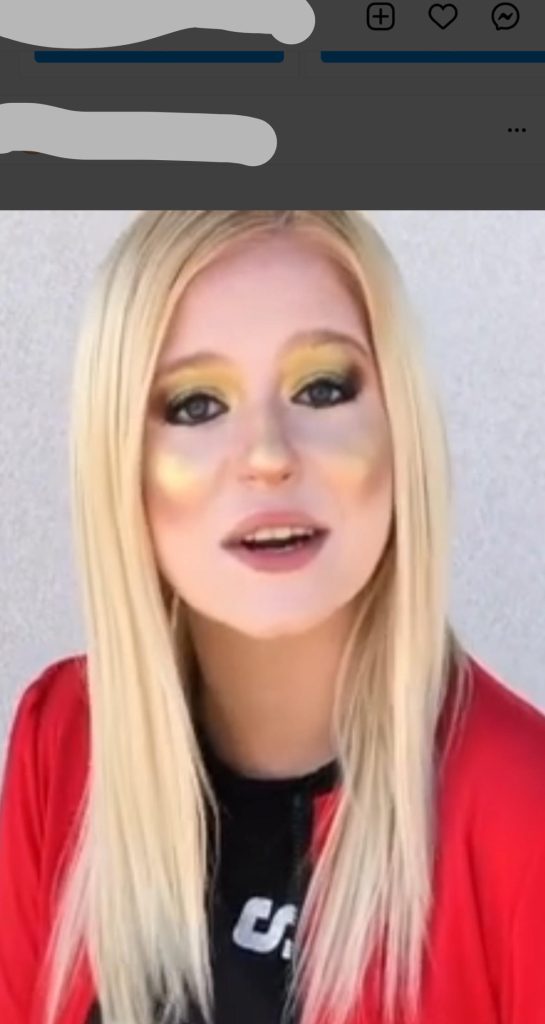 As you can see, the final look is far from perfect, starting with the blending, colors, contour, and much more. When visiting a professional makeup artist, this eye-catching makeup isn't what a person expects to get. If you don't want to be stuck with a terrible glam, you should thoroughly research the MUA you wish to schedule an appointment with.
Teeny Tiny Eyes
Imagine paying a professional makeup artist to make your eyes look like teeny tiny holes. Would you ask for your money back if you saw someone doing this to your face? The point of makeup is to accentuate natural features, and unfortunately, we can't say that this MUA managed to do that.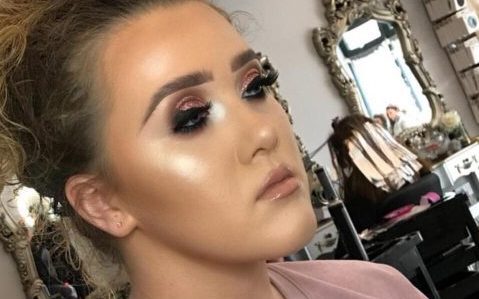 She may have scored high on the foundation matching scale, but the cut crease is so out of shape that we can't even begin. The whole point of creating a cut crease is to make the eyes appear wider, which is the complete opposite of what happened in these photos.
Beef Lips
If there's one term that we'll repeatedly mention throughout the article, that's the misfortune that is beef lips. Reddit users have compared these shiny lip situations and dark liners to beef, so now it's a thing in the Bad Makeup Artists group.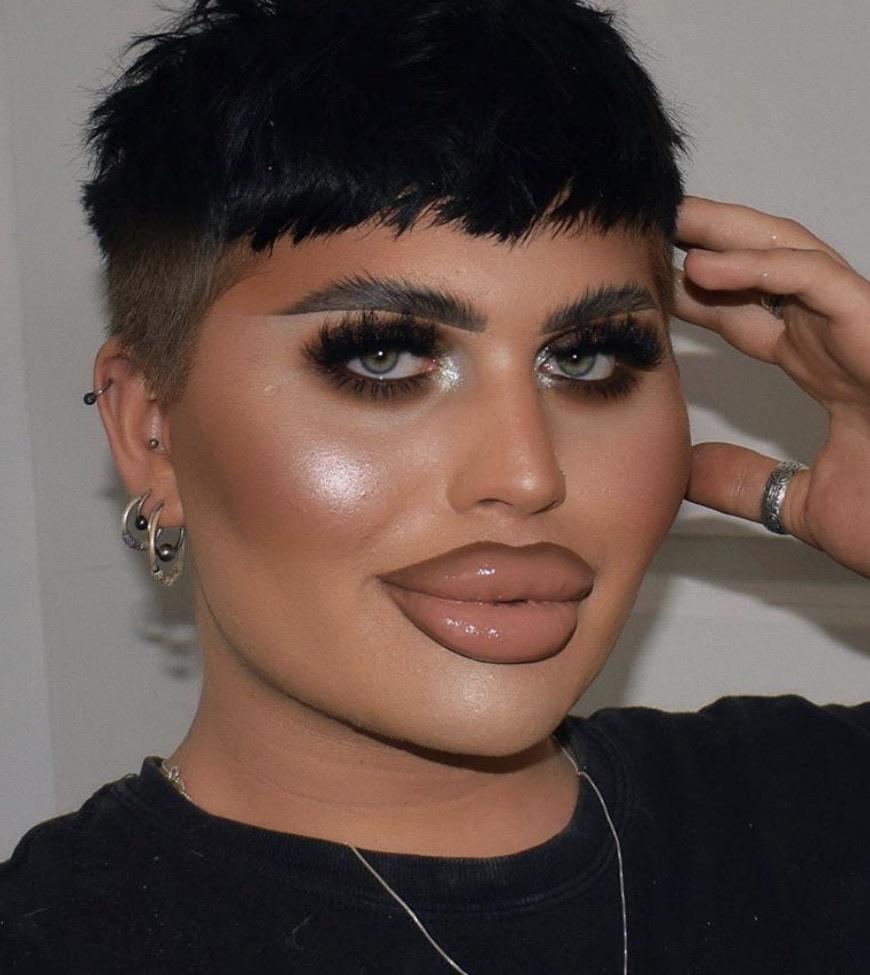 This person has attractive facial features, but they still decided to enhance them in all the wrong ways. Those eyes deserve a much gentler approach, and there are better ways to make the lips pop than with a liner that's three shades darker than the gloss.
Headache
Do you think she got a headache after seeing how scary her makeup is? The term face beat is something many people use, and it's a synonym for perfectly done makeup. But now that we saw this photo, we started wondering if this is what a face beat means.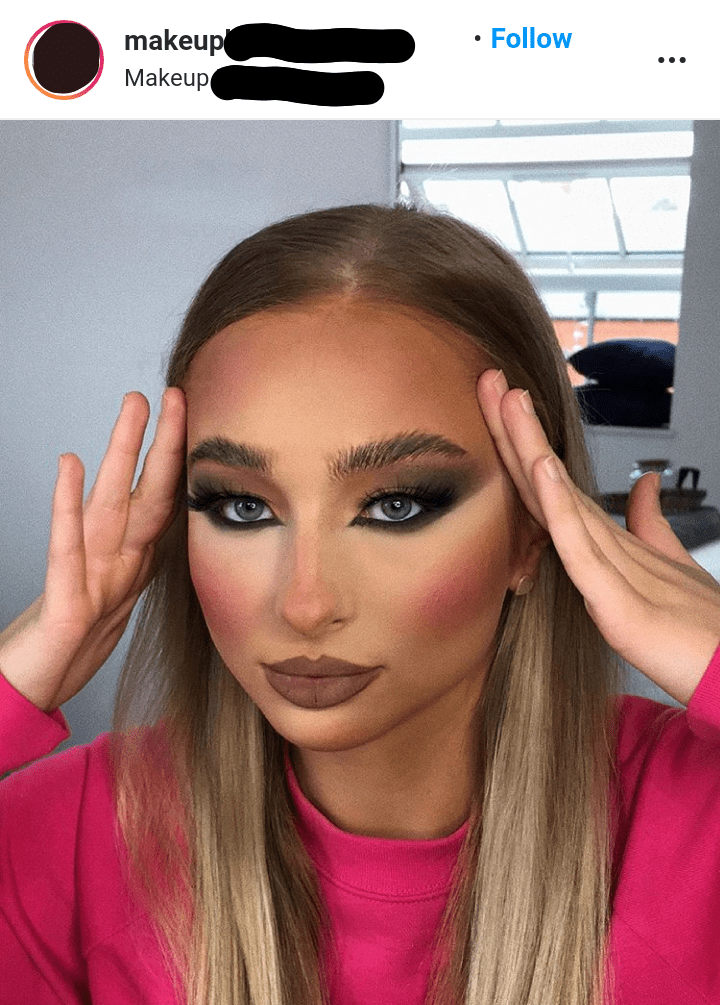 The poor girl looks like someone beat her with makeup brushes and left bruises all over her face. The blush is too much, and the lips are in the strangest brown color. And if that wasn't enough, the contours are so pronounced that we can barely tell what she looked like before getting her makeup done.
Buzzfeed Vs. Reality
When the popular online publication Buzzfeed tried recreating the iconic Geisha makeup, they flopped so bad that the entire internet talked about this photo. First of all, it seems like they didn't even try to create something similar to a natural Geisha.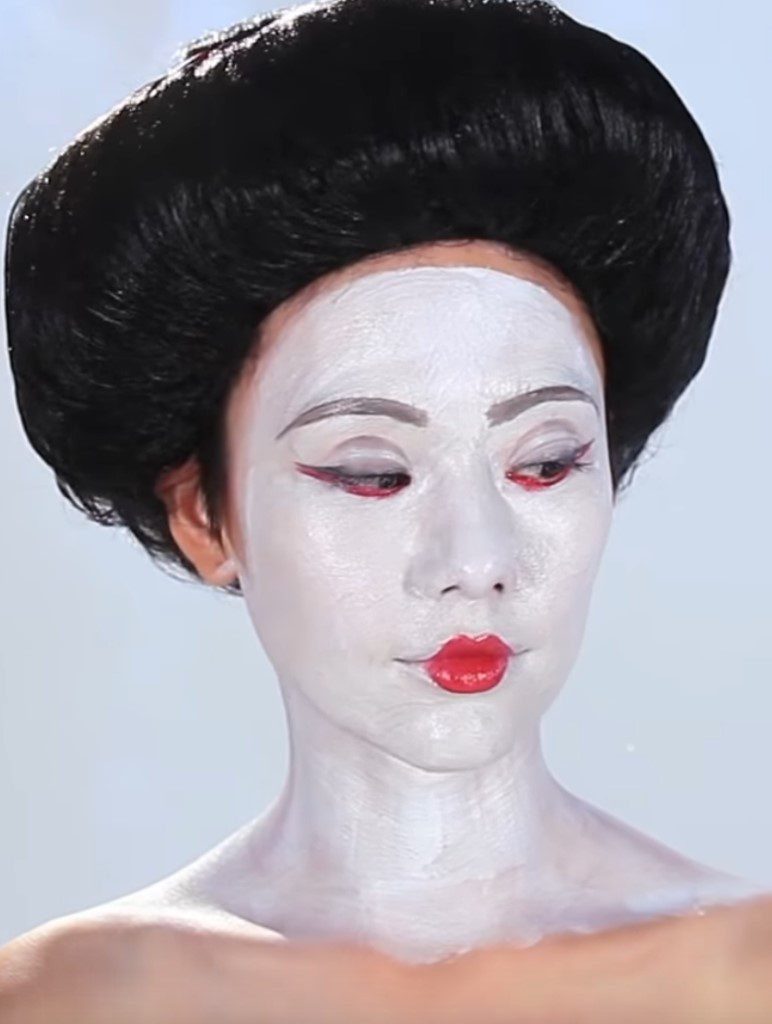 Aside from not even getting close to recreating the makeup look, Buzzfeed was accused of cultural appropriation. No one should imitate Japanese culture just for fun, and promoting this type of makeup looks is wrong on so many levels. That's a no from us.
Revolutionary Beauty Hack
Getting plump lips isn't as hard as it seems! This beauty hack wants to say that you don't need fillers; you can simply overline your lips. Unfortunately, although this is a trick as old as time, it doesn't quite work, as shown in the photo.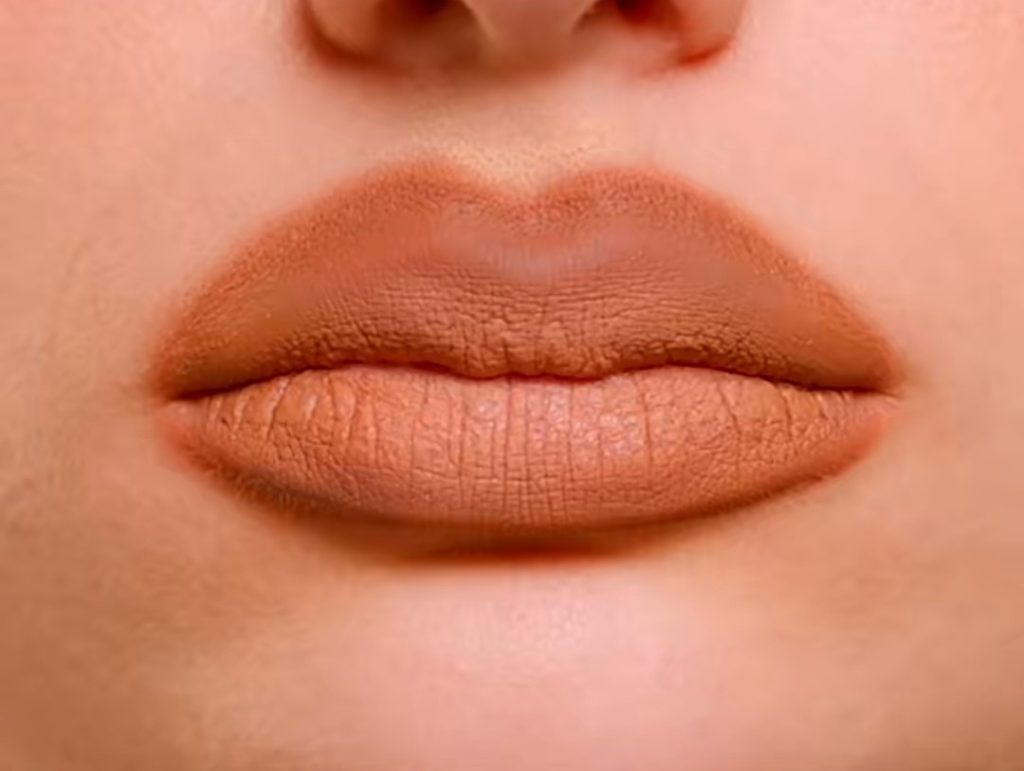 Overlining your lips just a little to achieve a fuller pout is something we all use from time to time. Unfortunately, going this far above the lip is a recipe for disaster. As you can see, the result is so bad that we wonder why they even shared the tutorial online.
Can You Believe She's Only 11?
This doesn't look like an 11-year-old girl, but she is. Someone decided to paint her face and turn her into a grown-up, which makes us so mad! We only hope that it was just for fun and that she doesn't visit another makeup artist for the following ten years.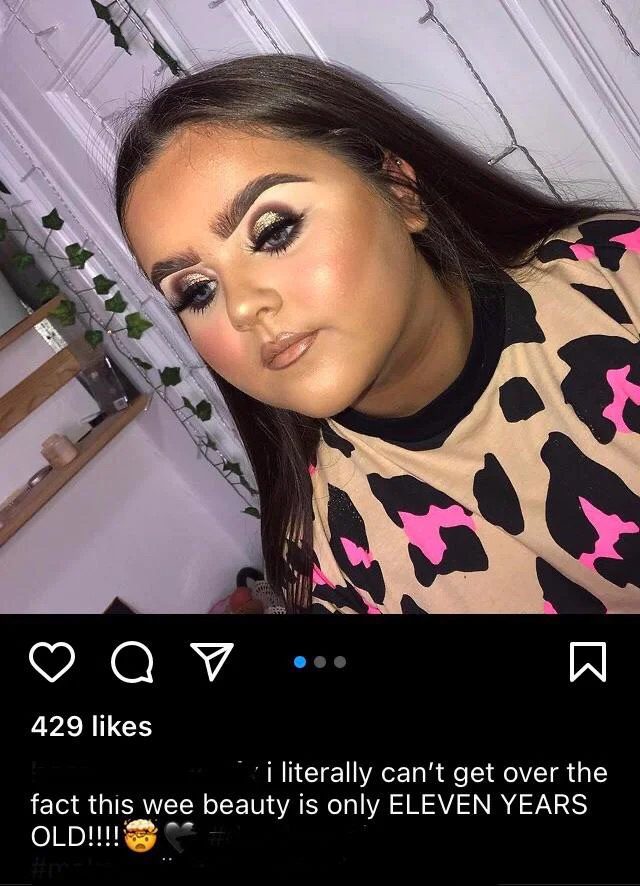 So many little girls are obsessed with makeup due to posts they see on social media. All we can do is explain to them that they will have plenty of time to do their own makeup when they grow up and that they're beautiful just the way they are.
Sister Failed To Match
If you're one of the most prominent YouTube makeup gurus, people expect you to know how to match your foundation to your skin tone. The mega-popular influencer James Charles highlighted this in one video when he tried on many different foundation shades.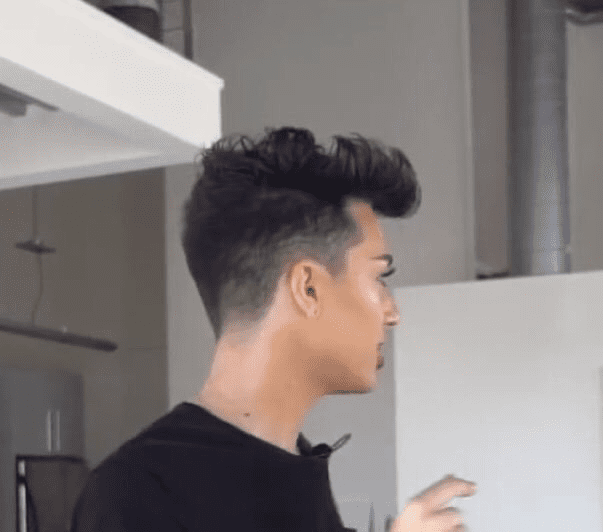 James is known for his excessive makeup, but people landing on this photo genuinely think he messed up his own makeup. Picking the wrong foundation can ruin your entire makeup look, especially if you go out looking like this during the day.
Even JLo Makes Mistakes
Bad makeup days can happen even to the best of us. You might think that the flawless queen JLo can't do wrong, but that's not quite the case. This beauty probably has several makeup artists taking care of her looks, and one of them did her so wrong.
In this picture, all we can see is the super-light foundation shades away from her natural complexion. Then, for things to be even worse, the makeup artist finished off the look with so much blush that the singer looked like a ghost.
What Is Going On Here?
These are probably the most alarming, scariest brows you'll ever see. They look so much like bird wings that you'll never look at this photo the same again. Lifting the brow to make more eyelid space is a thing many artists skilfully do; however, that's not the case with this one.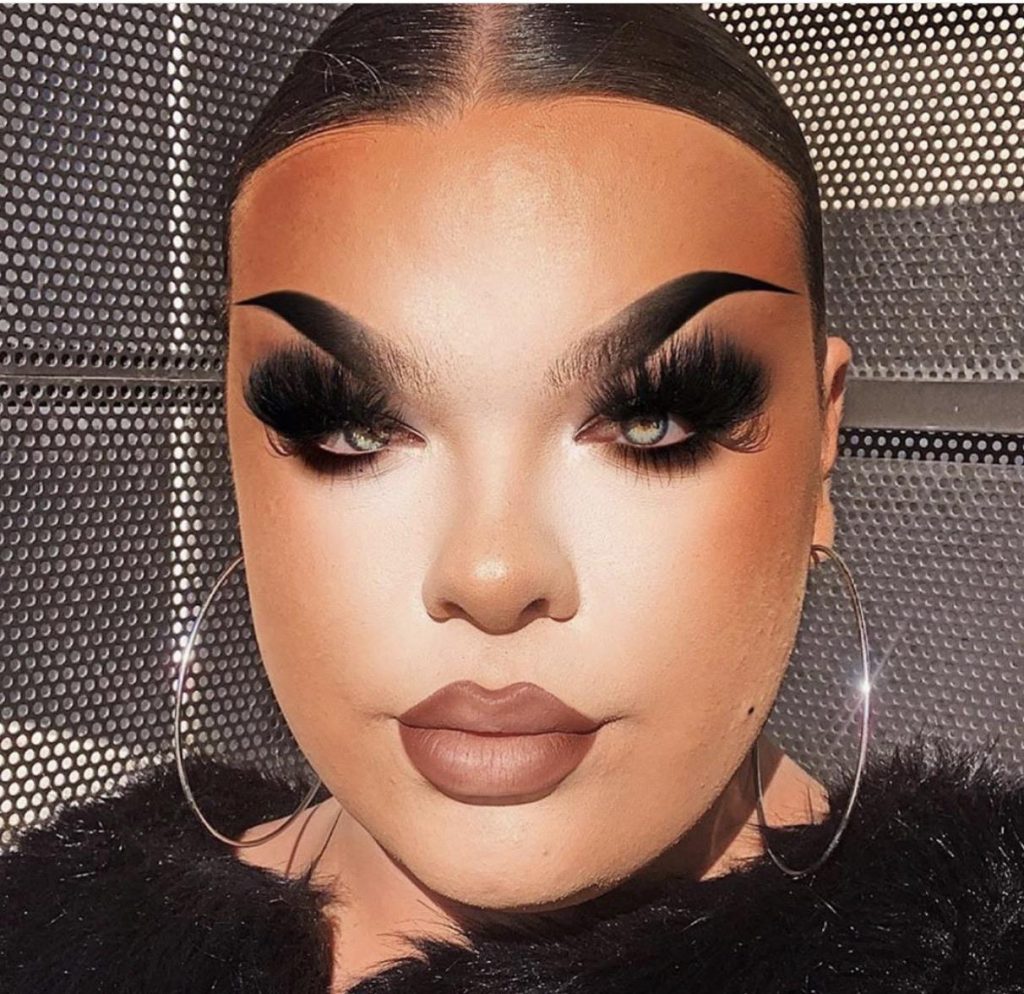 The person went a little overboard with the contour and highlight, but even if you try to see the rest of the face, you simply can't look away from the brows. The enormous lashes only add to the problem and make things even scarier.
Another Face Beat
The makeup beat we mentioned is back! Believe it or not, this one is worse than the previous one. At least the previous makeup artist was good at blending, unlike this one. There are so many harsh lines and mismatching shades in this photo that our eyes hurt.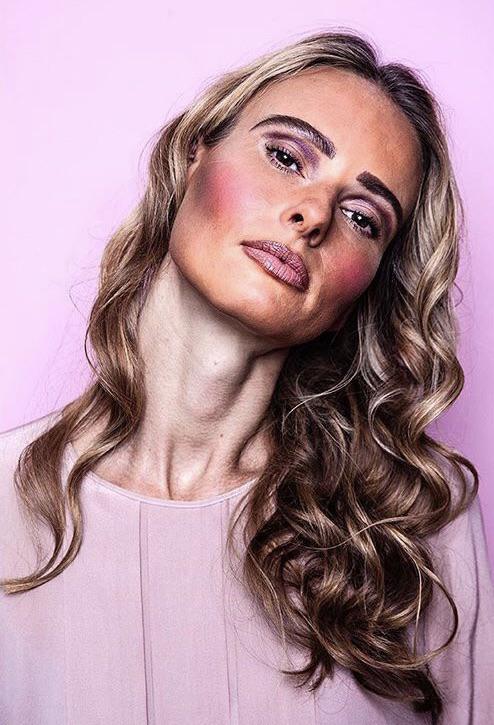 The foundation is at least two shades darker than her neck, and the purple eyeshadow is so unflattering that this lady looks like she has two black eyes. We can't help but comment on the heavy blush and contour or the dark eyebrows that don't even come close to the hair color.
Microblading At Its Finest
Microblading is a unique, delicate form of art that only skilled artists should do. So if you want to avoid walking out of the beauty salon crying, you should be careful where you schedule an appointment. This micro-blading artist claims she's good at everything she does, but we can't agree for obvious reasons.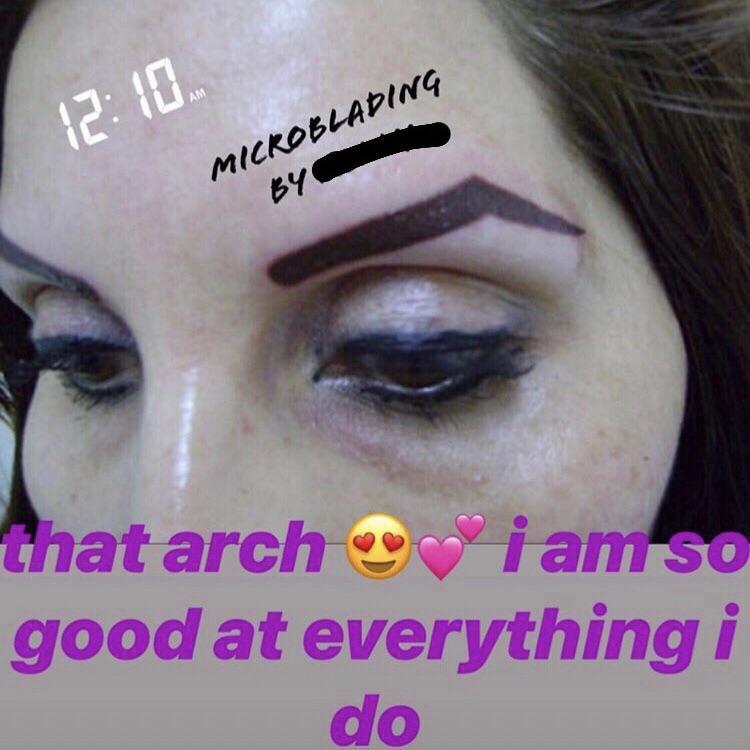 Imagine how the lady felt when she saw these massive, dark brows hanging over her eyes. Do you think this is what she wanted when she decided to get her brows microbladed? Considering that this is a semi-permanent treatment, we're pretty sure that she'll regret her decision for a while.
The Face Says It All
Do you think she knows how bad her foundation looks? This Mexican senator and Olympian medalist looks like a wax figure. Whoever did her makeup did her very dirty. The foundation is in a different shade than her natural skin color.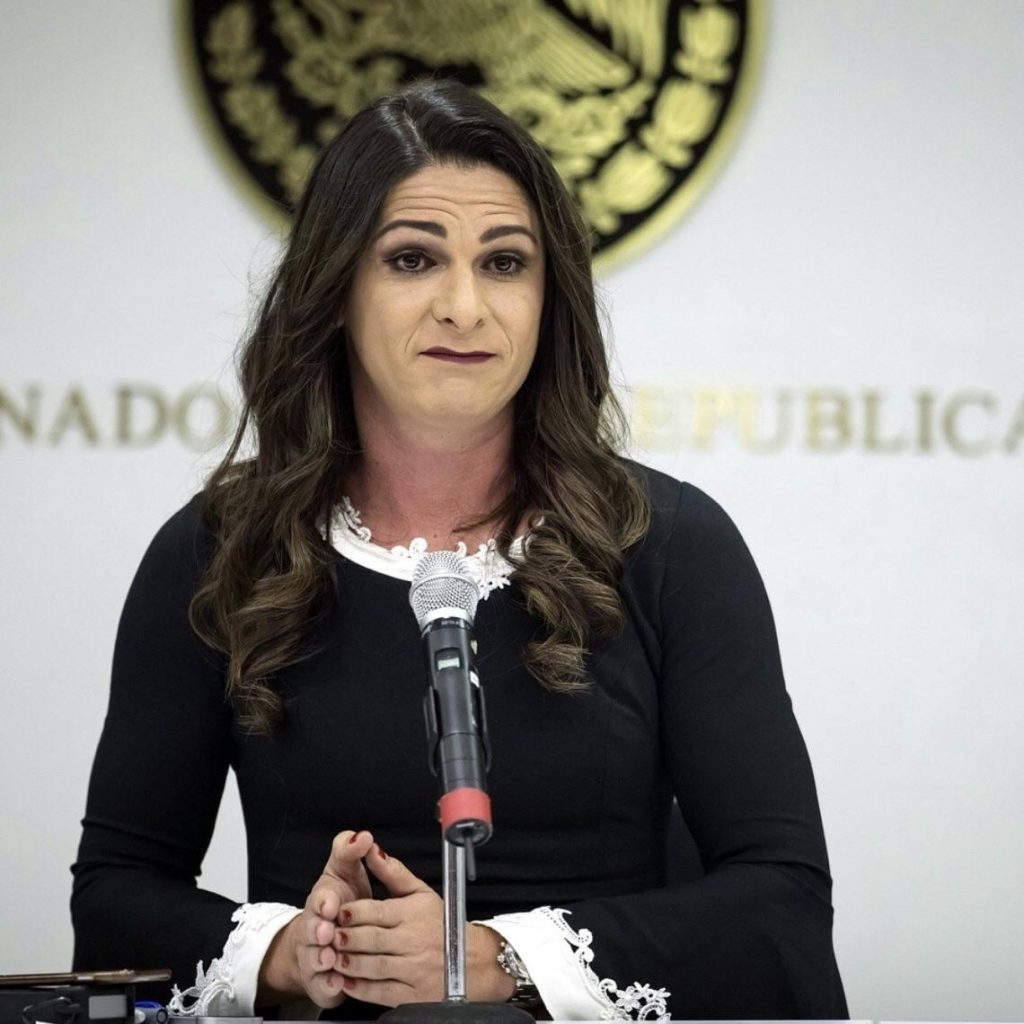 Some Reddit users tried finding a reason why the foundation is so bad, claiming that many people's skin turns red when they're stressed. However, even if that was the case, the two shades have nothing in common. If you're not sure you got the proper foundation, the least you can do is cover your neck as well.
Muddy Foundation
You don't want your foundation to look muddy, especially not after paying a professional makeup artist to paint your face. As you can see, one of the biggest problems for MUAs is finding the right shade to match the skin tone of their clients.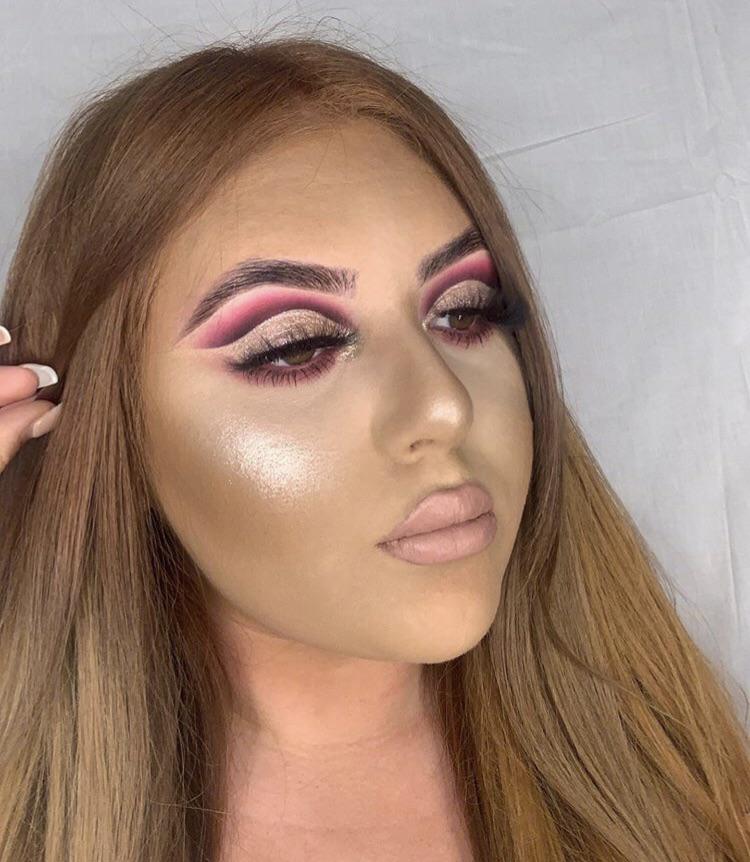 The goal of the Reddit moderators of this group is to point out how many professional makeup artists are certified but aren't skilled to be doing makeup. It can cause a lot of distrust among people, especially after they see cases like this one.
Makeup Gone Rogue
Is this the worst case of nose contouring we'll see in this article? You'll have to stick till the end to see, but it's definitely among the top three. This girl tried taking her eye makeup to her nose to snatch it, but it all went very wrong.
The contouring and highlighting aren't as successful either, and the lashes don't flatter her eye size. Finally, we're a little confused with the brows. Instead of elongating the eyes, she made them appear smaller just by shortening and arching the brows.
Is This What Sunkissed Looks Like?
Going from blonde and fair-skinned to dark-skinned is wrong on so many levels. Wanting a darker complexion is one thing, but faking it with makeup is not something you should ever do. First of all, it looks so fake, and it's offensive to people born with dark skin.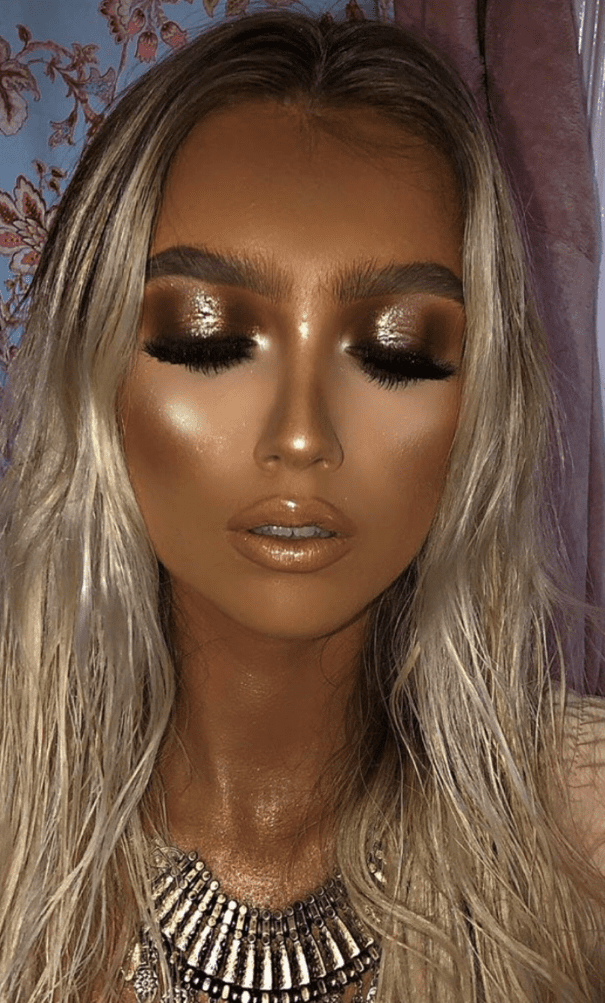 Secondly, this photo is yet another example that less is more! It is easy to tell that this girl is so gorgeous that we wonder why she needed to apply so much makeup and transform into a completely different person.
Worst Makeup Artist In Town
Going to the worst-rated makeup artist in your town is a YouTube trend that many people enjoy watching. But unfortunately, most of these MUAs are genuinely the worst, and this brave girl visits all the horrific practices to uncover the number of people who aren't skilled to call themselves professionals.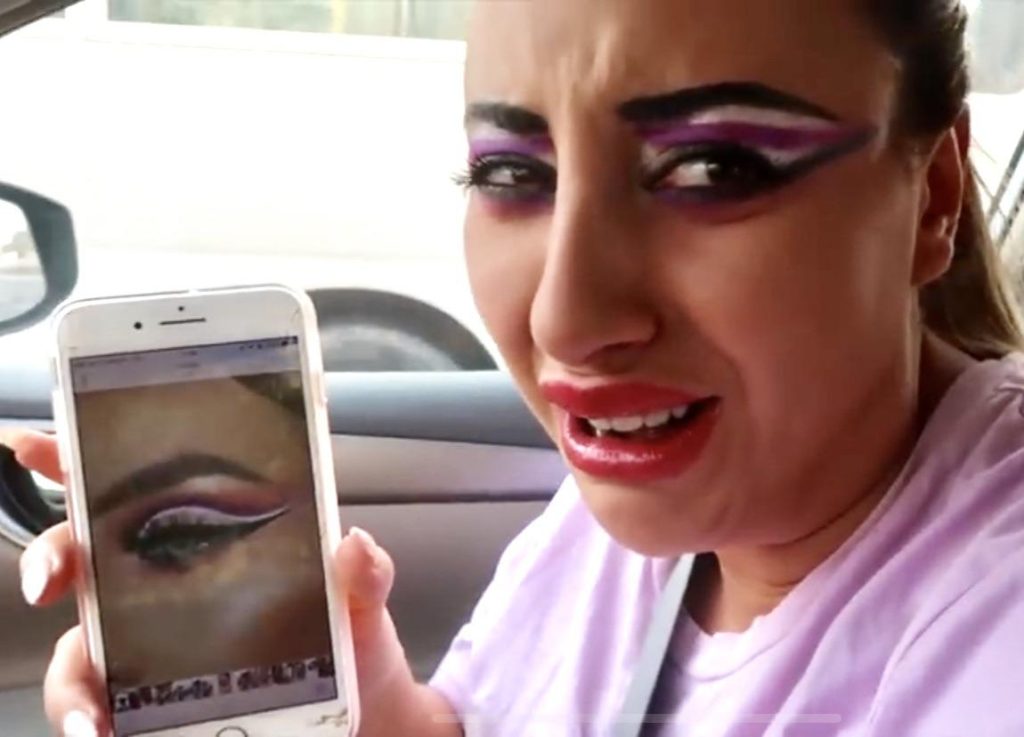 It's crazy what she's willing to put her skin through to show her viewers how unsanitary and wrong some beauty studios are. But, in this case, you can see the inspo and the finished result. The place she visited didn't even use the right tools to create the horrifying look on her face.
Scary Pout
Foundation and lips seem to be the two most significant issues for professional MUAs. Do you think the clients request darker shades of foundations and overlined pouts that make no sense? Or is it something that the makeup artists think is trendy, so they decide to include it in their techniques?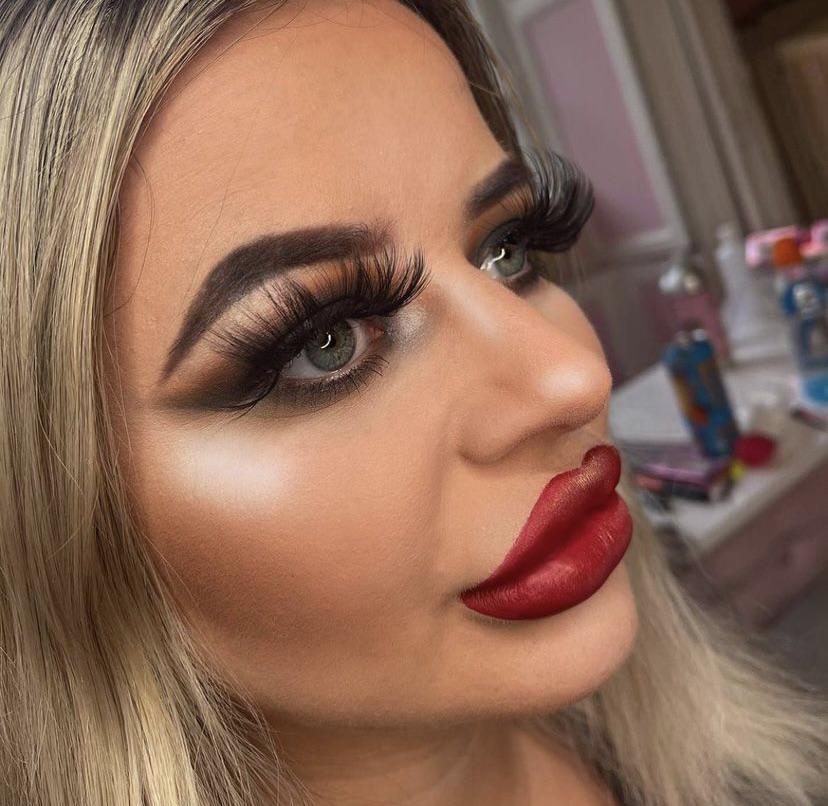 The overlined lips on this photo are too much! This lady is gorgeous, but the pout simply doesn't fit with the rest of the face and is way overlined. Another huge issue is the massive eyelashes that get in the form of seeing how beautiful her eyes are.
Foundation Is Always A Problem
There is nothing pretty about a mismatched foundation. When you see the arm and the face, it seems like they belong to two different people. Instead of going darker on your face, you can try a self-tanning product on your entire body, then choose a foundation that matches.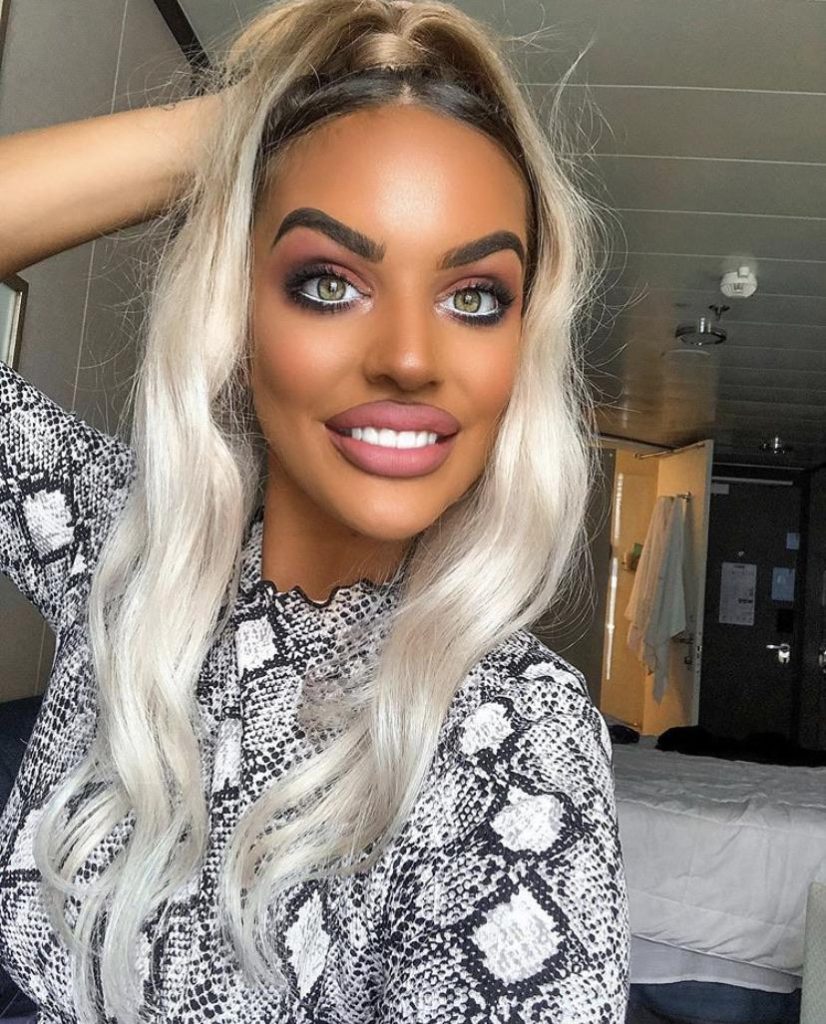 This girl made the mistake of choosing a darker foundation than her skin tone and placing her arm right next to her face. It doesn't look natural, so if a makeup artist did this, they should reconsider what they're doing.
Orange Is The New Black
So many orange faces, and none of them seem to understand their mistakes. So we're trying hard to find out why people love applying foundation that has nothing to do with their natural skin tone or at least covering all the visible parts of their body with foundation.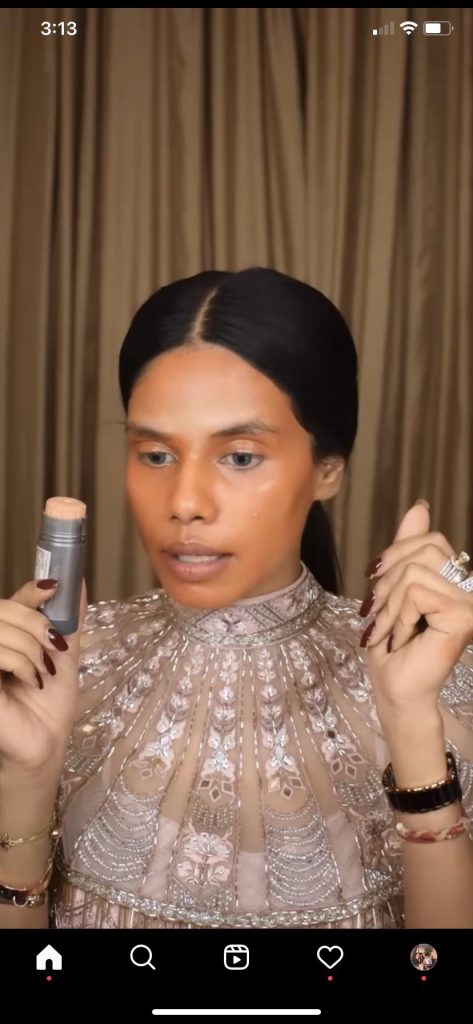 So far, we couldn't find a reasonable answer, so all we can do is speculate. However, this woman is holding a foundation stick relatively close to her skin tone, but her entire face is covered with an orange foundation. We sure hope she used the stick to fix this mess.
Another Case Of Beef Lips
The word about beef lips spreads fast! One makeup artist couldn't believe that there was a whole Reddit discussion for this type of makeup and called it a platform of absolute hate. Although that's not the case, it's sure not pleasant to see people calling the lips you paint on your clients 'beef lips'.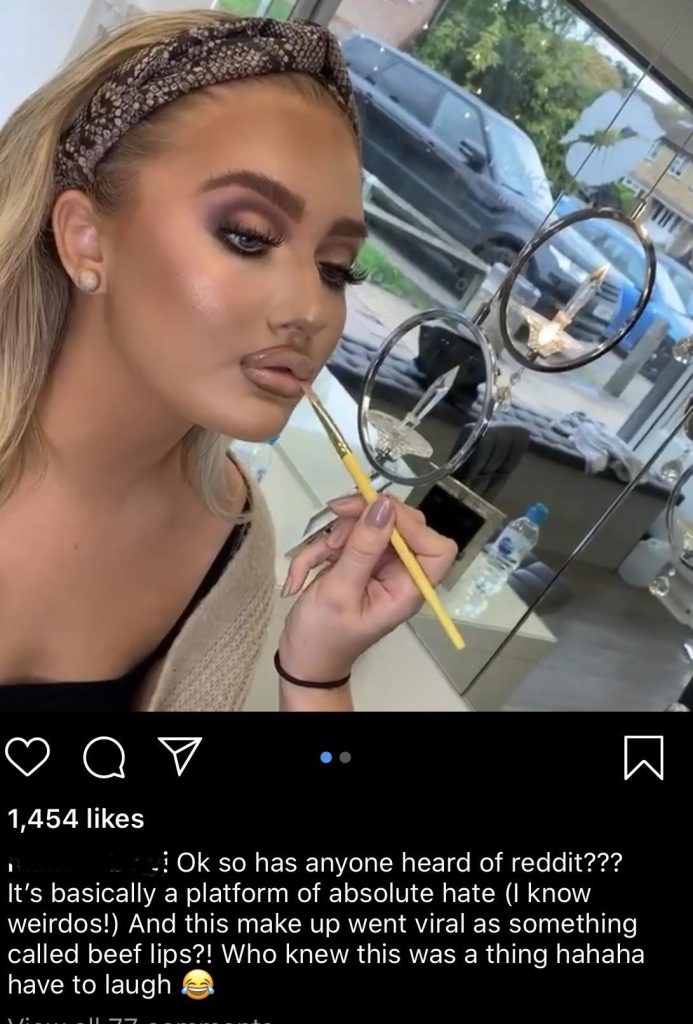 As we've already mentioned, the purpose of this subreddit is to point out that not everyone should be a makeup artist and help people understand that some trends aren't meant for everyone. The artists' names are always hidden, so none of these discussions will directly cause harm.
€60 Worth Of Makeup
This is what happens when you want to treat yourself for a special occasion, and you end up with the worst makeup ever! This girl wanted to look fabulous for her sister's 30th birthday, so she visited a professional MUA.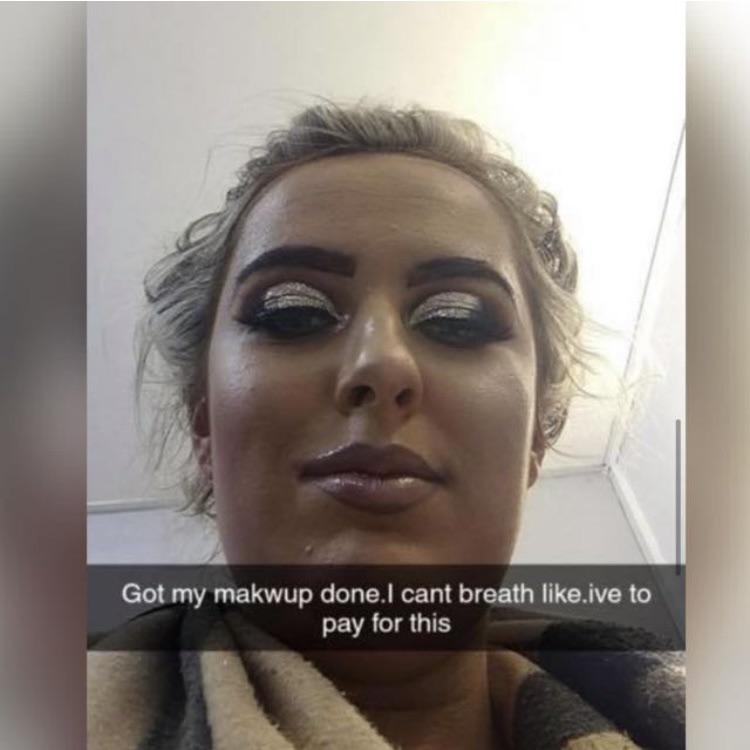 Instead of looking like a goddess, she paid 60 euros for disappointment. According to her sister, the worst thing is that she's really great at doing her own makeup. Maybe next time, she'll reconsider who to turn to for special moments or just take matters into her hands.
A Huge NO
These excessive makeup glams are a thing of the past. Looking like this was never a trend, especially if you notice that this girl's face is several shades darker than her natural skin tone due to makeup. And why is she so shiny?
Her beautiful eyes are hidden by the intense black eyeshadow and the enormous lashes the makeup artist used. Just picture her with a soft pink or brown smokey eye or a cut crease and a little bit of pink blush. Sounds much better, right?
Why So Yellow?
This isn't a filter you're seeing; it's actual makeup. Imagine making your TV appearance with a makeup look that resembles a yellow mask. This lady must've been furious at the person who did her makeup and did her so dirty!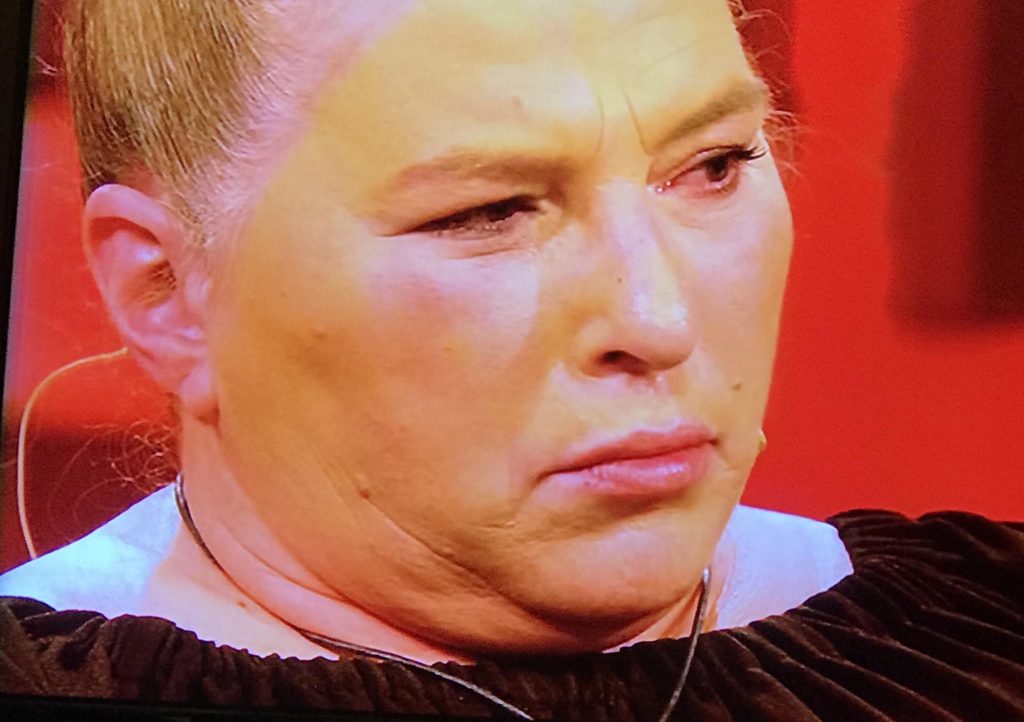 Although she looks like she doesn't care in the photo, we're pretty sure she was bothered once she saw the footage. On-screen makeup is a delicate topic, and only skilled professionals should do it. So aside from the wrong shade range, it's even more surprising that whoever did her makeup didn't blend it well into her hairline or neck.
The Power Of Makeup
If this is the power of makeup, we don't want anything to do with it! The power of makeup is a really powerful idea that shows how people can enhance their features using makeup or the positive ways that makeup can change someone's life.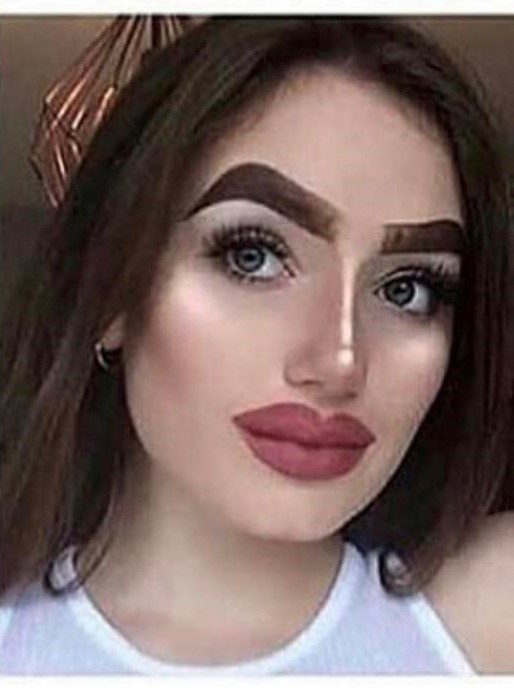 Unfortunately, that's not the case with this girl. If you envision her without makeup, you'll realize how naturally gorgeous she is and that she doesn't need too much makeup to look great. Whoever did her makeup didn't understand that and turned her into a scary plastic doll.
Nothing Soft And Subtle About This Glam
There is nothing subtle, creative, or soft about this face beat! Although the makeup artist advertises this look as subtle and glamorous, we can clearly see how intense the contour is. If she doesn't understand the meaning of subtle, maybe she shouldn't market herself as a professional MUA.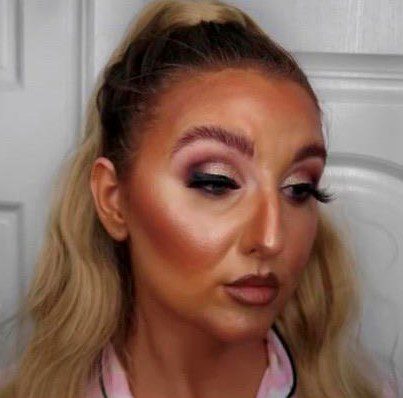 Soft glam is all about light hues that add a little oomph to the face instead of dark tones like the ones used in the picture. Soft makeup looks rarely includes an aggressive cut crease and a lip liner that's several shades darker than the natural lips.
Another Celebrity Mishap
Someone decided to paint Kali Uchis's face grey, and it's one of those celebrity makeup mishaps everyone will talk about for a while. When you take a better look at the photo, her face is somewhere between grey and green and has nothing to do with the rest of her body.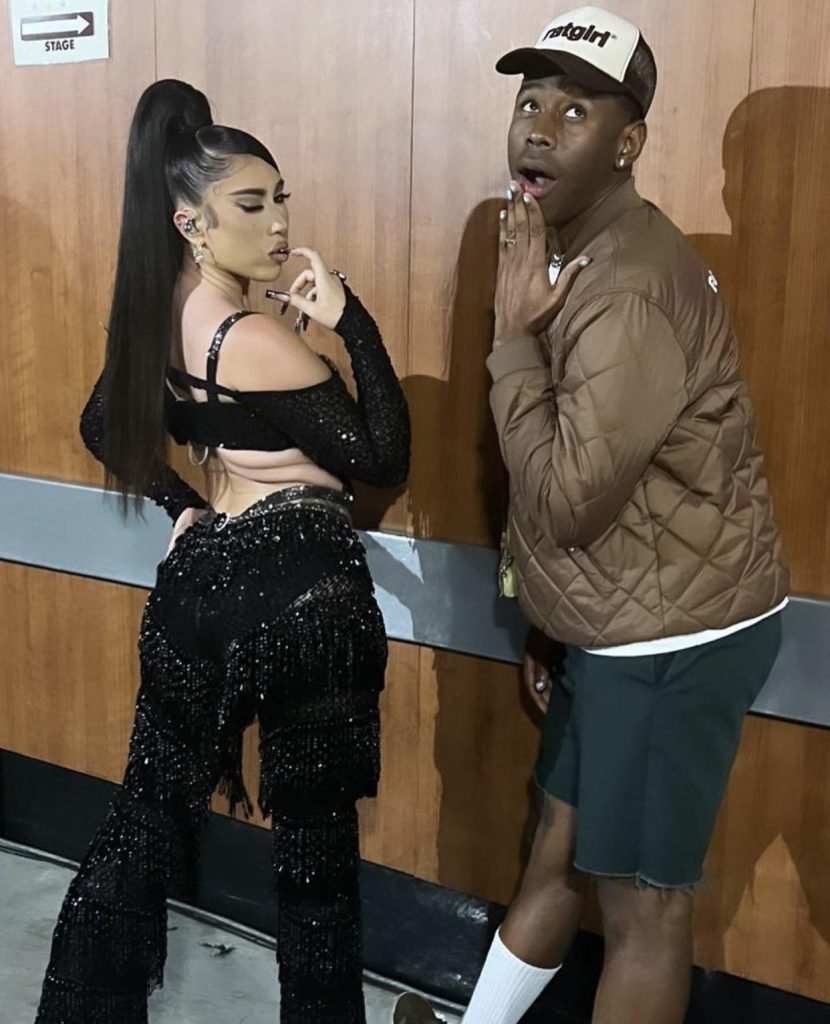 Scene makeup, just like on-screen makeup, is very delicate, so we wonder how this beat looked in real life. There is no doubt that it looked weird, but we sure hope that the singer didn't fire her makeup artist after this mishap.
One Person, Two Makeup Looks
Is it possible to create two different makeup looks on a single person? Well, according to this picture, it is. The forehead tells one story, and the rest of the face tells a different one. Whoever created this glam didn't do a bad job; they forgot to even out the foundation and contour.
One theory is that the MUA used two different foundations for this look. Another issue might be the highlight around the eyes, nose, and below the cheeks. Finally, the photo might serve the makeup artist as an example of what they should pay attention to for upcoming appointments.
Was It The Contour?
Here's another YouTuber who wasn't very attentive while doing his makeup. Thomas Halbert appeared with the worst contour in a sad breakup video. We might not be makeup pros, but we're pretty sure that this is not how you contour a nose.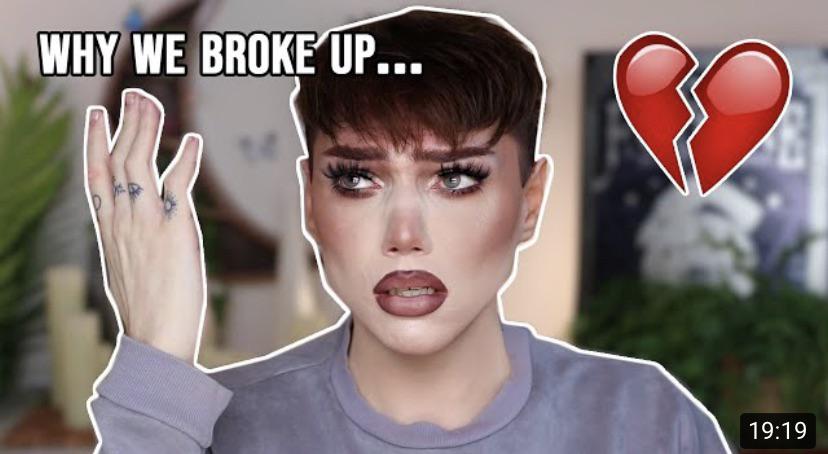 As for a reason behind the breakup, we're still not sure what happened. If you can bear seeing this heavy contour, large eyelashes, and intense eye makeup, maybe you should watch the video and find out why they broke up.
This Happy Face Hides A Lot
When a random girl entered Sephora, she never expected to walk out of the store with the worst no-makeup makeup look ever. But, as you probably already know, you can get Sephora employees to suggest you makeup products and test them on your face so that you can see whether you'll like them or not.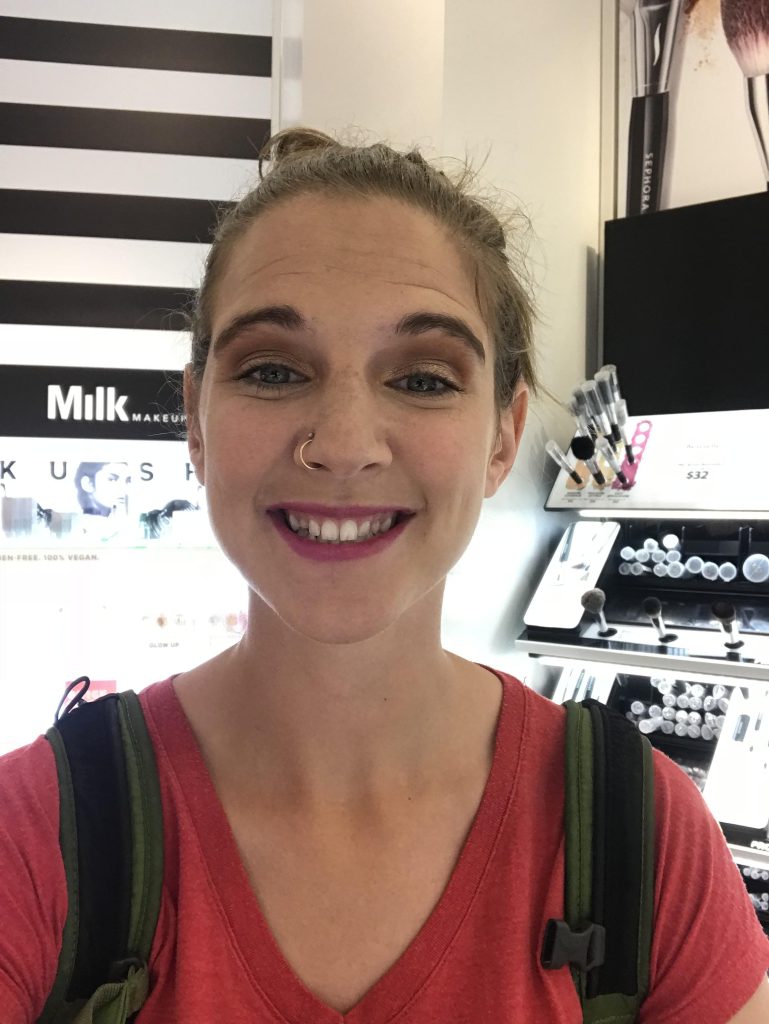 The MUA promised this lady a no-makeup look; however, that's not what she got. Instead, she got a bold smokey eye with hints of glitter and a pink lip. Her smile says she's happy, but we doubt this is what she had in mind.
Another Trip To The Sun
Looking like a glazed donut that just came back from a trip to the sun is a trend among some MUAs. However, this glam is so unnatural and unflattering that most people are creeped out when they see this photo.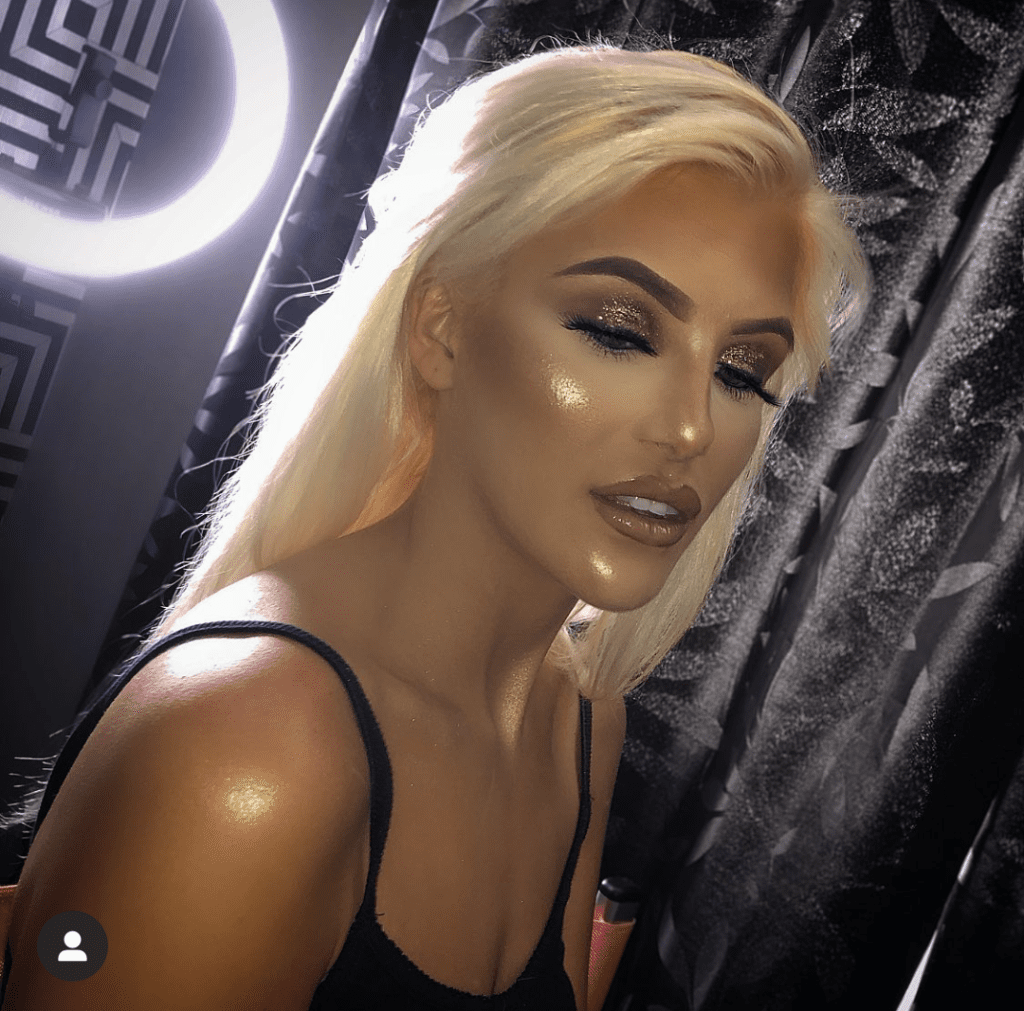 If you don't want to look like an alien, you should avoid makeup artists with photos like this one. We can't even imagine how much highlighter the MUA used to achieve this effect. The rest of the face looks great, but we can't get over the dark complexion and highlight.
Can't Decide What's Worse
When looking at this photo, we can't decide which part of the makeup glam is worse. We are deciding between the lipstick color, intense eye makeup, unflattering blush, or the highlight. All these elements together are a recipe for a catastrophe.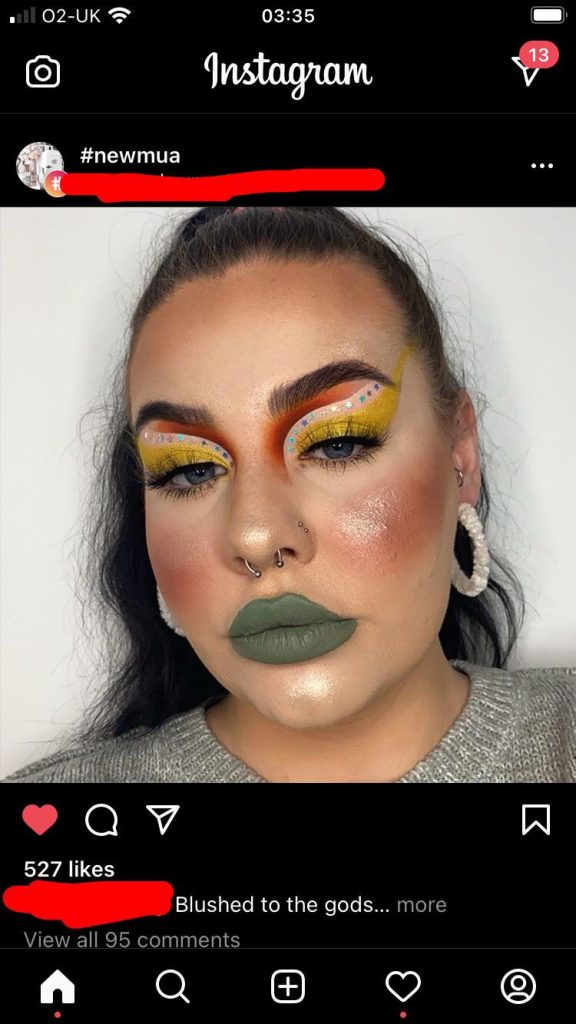 Even though you can tell that the makeup artist is skilled, there is still much work to be done. The main issue is the color combination since all the hues don't work well together. In addition, the highlight is so intense that this girl also looks like a glazed donut.
The Beauty Moguls
Both Kim and Kylie are owners of colossal makeup brands worth millions. So how come they can't match their foundation with their natural skin tone? These two pictures show a clear difference between their hands and faces, and all we can say is that it's not a pleasant sight.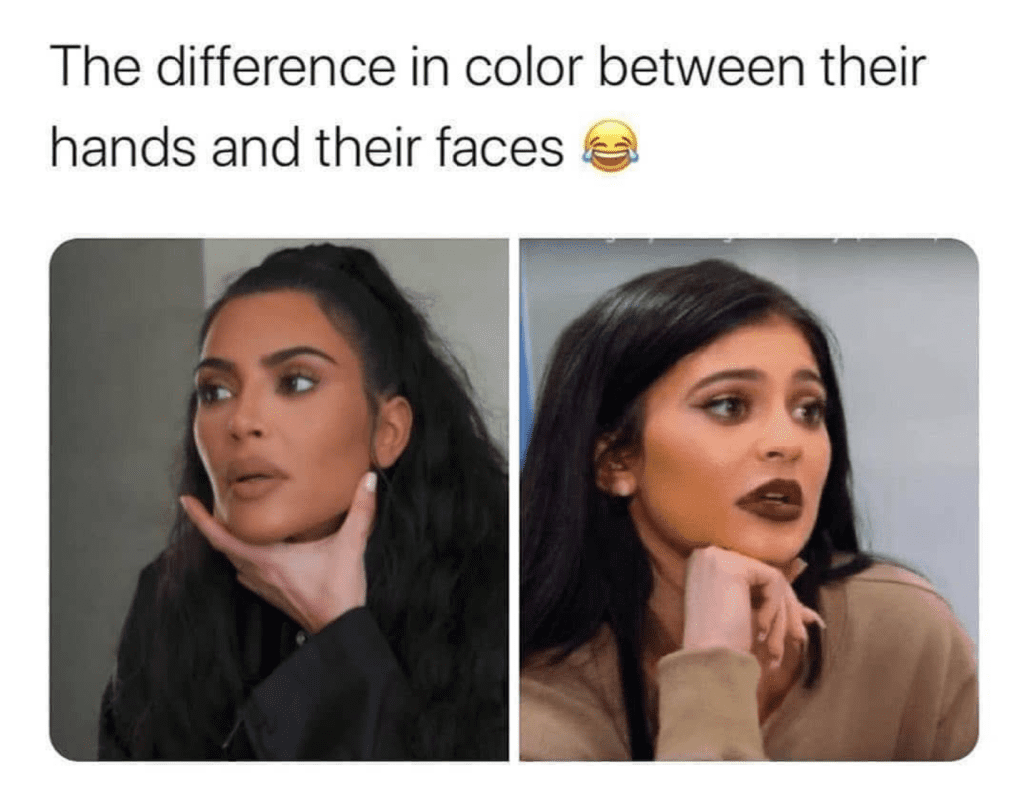 The Kardashian sisters always have makeup artists on speed dial, so maybe this was one of the days when they had to do their own makeup. Even so, they should've been aware that there would be cameras around them, or at least avoid placing their hands near their faces.
Contouring Gone Wild
Dreaming of the perfect bone structure is one thing, but going to such lengths to fake it is not something you should do. This person overdid it with the contouring, and it doesn't look nice at all. He can't fool anyone that he has a slim nose; instead, all people will see is the messy contour.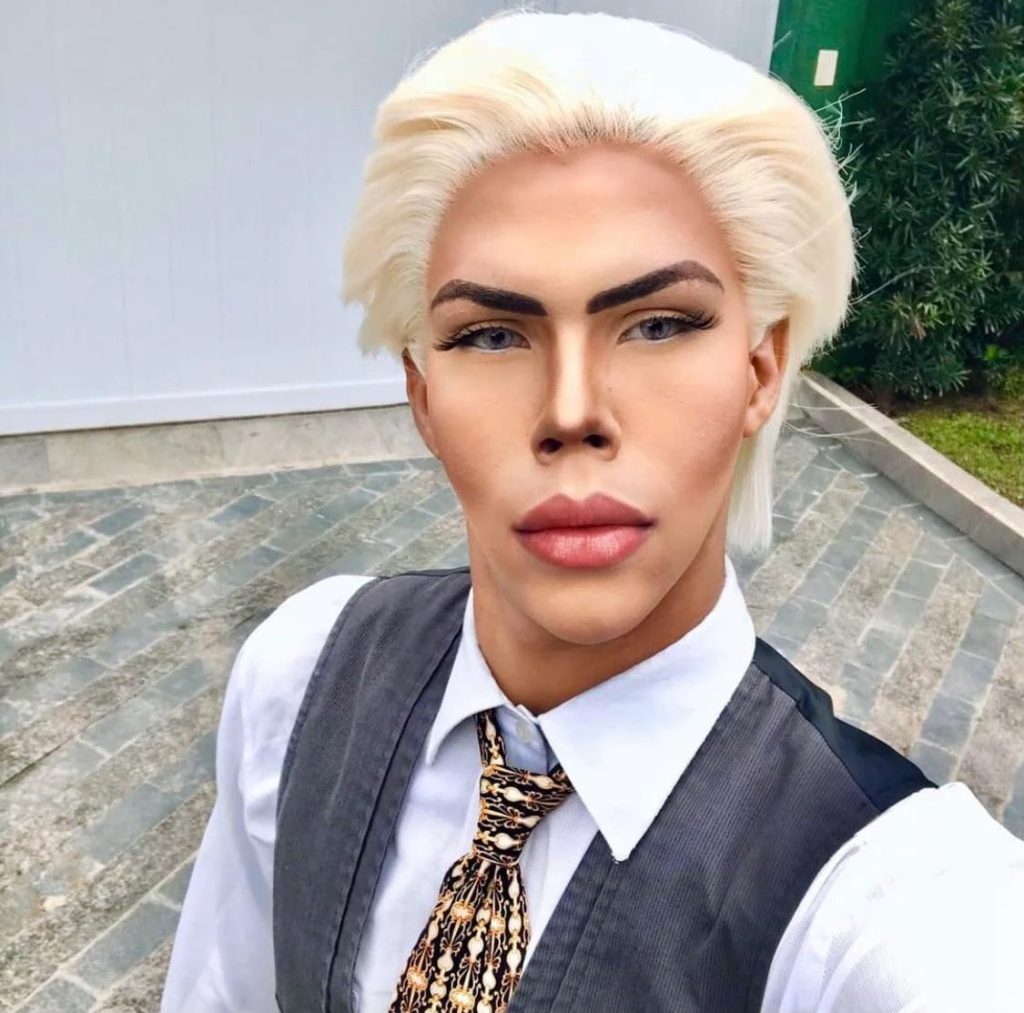 Even though he matched the foundation on his face with his neck, the shade of the contour is still too dark for his skin tone and hair color. The eyebrows are also too dark, and it appears like this is an unsuccessful attempt to look like Ken from Barbie and Ken.
Photos Are An Important Part Of The Job
You can be an absolute pro in the industry, but not knowing how to capture your work is a huge issue. Just take a look at the picture below and understand what we're talking about. The blending skills are insane, but you can't really appreciate the makeup look because of the wrong photo angle.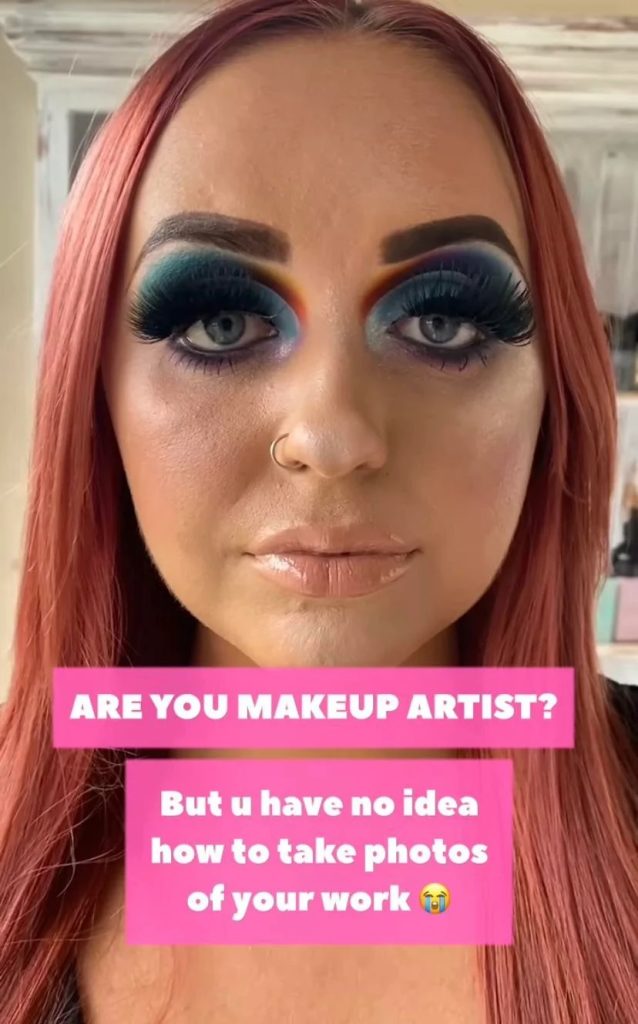 The issue for many professional MUAs is that they're not educated in photography, so their work looks terrible when they upload photos on social media. Every artist should learn how to use a camera and create flattering pictures for their clients.
No Tears Left To Cry
So many of us have had unpleasant experiences with hairstylists or makeup artists. The girl in the picture below just joined the gang, and her face tells the entire story. She's less than happy with her makeup, and she's about to cry.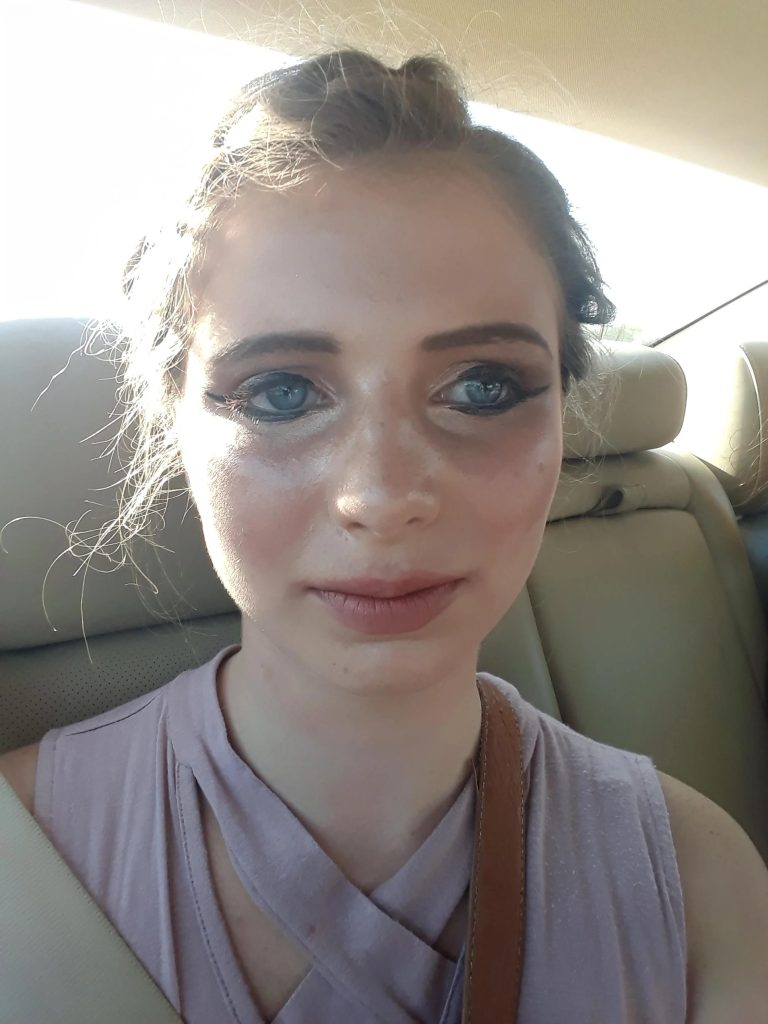 We honestly can't blame her because it all looks so poorly done that we could cry too. But, imagine if this was her wedding day and she had to spend hours preparing just to grab the mirror and see this!
Brand New Look, And Not A Good One
It takes serious skill to transform a gorgeous person into an ugly one. This girl is stunning without an ounce of makeup on. Once you see the finished look, you'll want to go to the makeup artist and ask them what the hell they were thinking.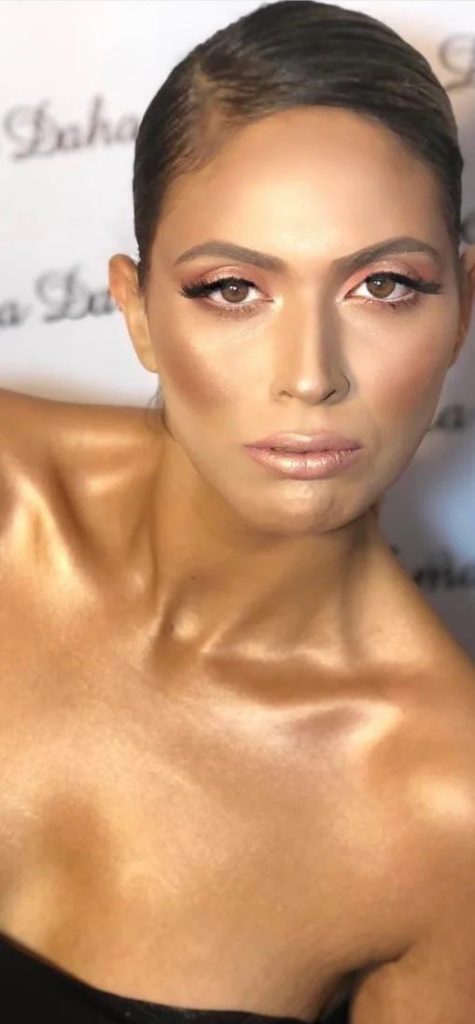 We did not expect to post a bronze statue amongst these photos. We know it's hard to believe that someone can look like this, but someone thought it was a great idea to bronze this girl so that she could shine as bright as the sun.
A Bad Transformation
This gorgeous fair-skinned girl is the perfect canvas for makeup artists. Her soft, gentle features make her beautiful, and unfortunately, this makeup artist decided to give her a transformation we didn't expect to see. Instead of keeping the makeup minimal and natural, he/she went wild by over-contouring her face.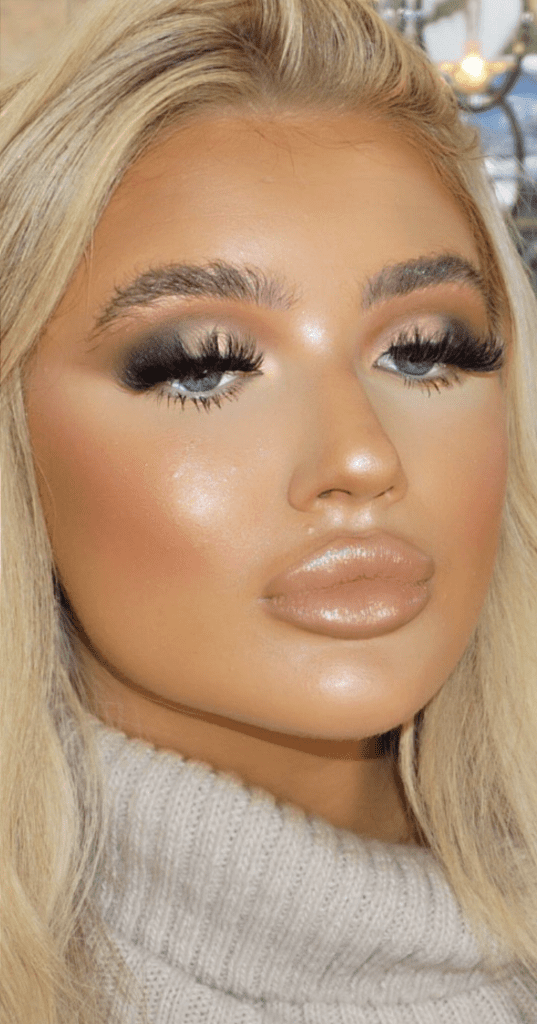 A glowing complexion is a huge hit right now among ladies; however, it's far from what the MUA has done here. The highlight is so intense that it can blind you, and not in a good way. However, there's one thing we can't dispute, and that's the excellent blending skill that makes this makeup look a bit less scary.
That Blush Tho
Blush can either make or break your makeup look. This screenshot is the best proof that applying blush with caution should be on top of your mind when doing your makeup. The days of pink blush aren't over, as long as you don't apply too much.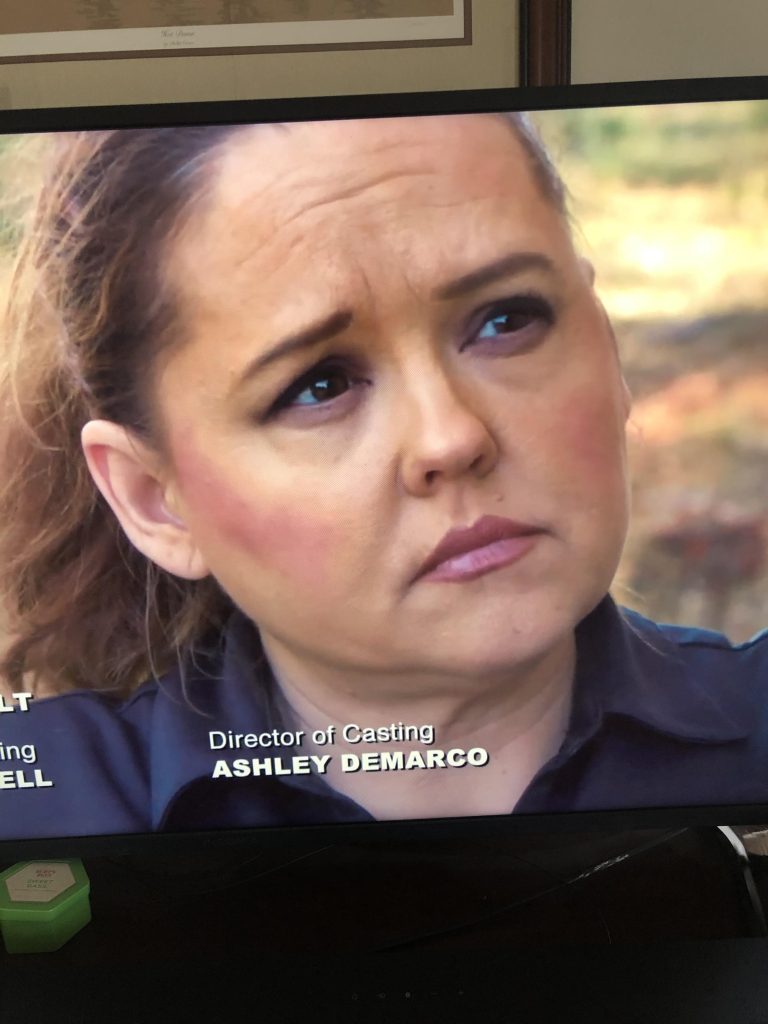 Another massive issue with this photo is the lack of blending. Tapping the blush on the cheeks is not enough, so if you don't want to end up in the Bad Makeup Artists Reddit group, you should be more careful when doing your makeup.
What She Saw Vs. What She Got
As much as we believe in the transformation power of makeup, sometimes doing it yourself is not a good idea. We understand that sometimes you just don't have the resources or time to get your look done by a professional.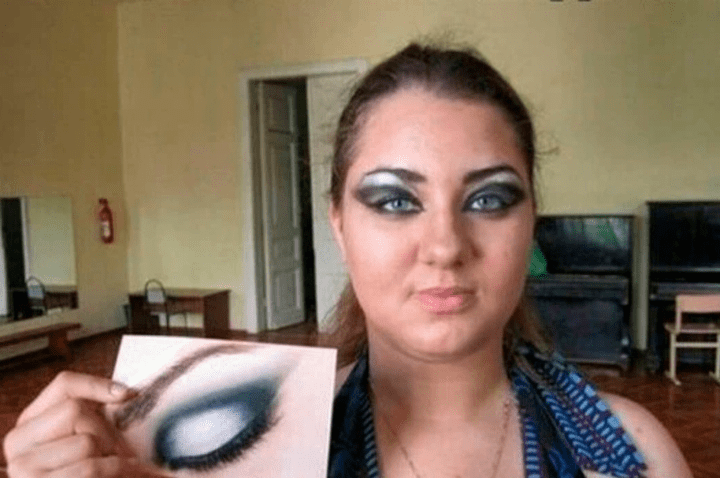 This photo is a warning to those of us who are not that gifted at doing our own makeup. We often come across stunning pics of girls looking fantastic in makeup, and it's natural to want to replicate that. However, as this girl proved, it doesn't always work out.