Fifty And Fabulous: 40+ Ways Women Over 50 Can Enhance Their Sense Of Style
By Joyce S January 24, 2023
---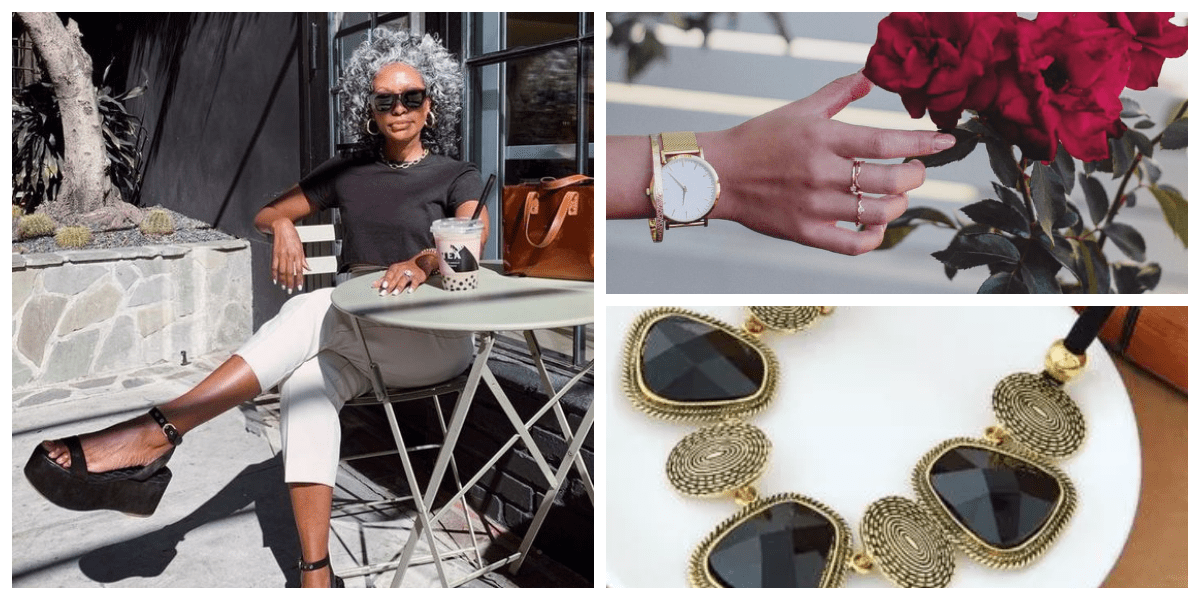 For most women and girls, confidence and self-esteem have always been sensitive topics. That's mainly because, for each phase of life, there are concerns and insecurities that develop. A healthy sense of self-worth lies not only in the way girls are brought up but also in the way society influences their lives daily.
But what about the women who have passed that stage of life? Although many may think that insecurities fade with age, that's not entirely true. Women's bodies and minds never stop changing and evolving. Also, the desire to look good when one looks at themselves in the mirror never fades.
If this is you and you feel like you could use some help enhancing your wardrobe and makeup, you're in the right place. There are ways to keep up with trendy looks and boost self-esteem as you grow older. Aging is not a life sentence to look drab, so here's how to enter 50 in style!
Whatever You Wear, Do it With Confidence
It's easy to lose track of your style as you grow older. Society's ideas of what women should wear at a certain age also play a major role when choosing our wardrobes. All in all, whether you love a tank top or tailored pants, you gotta wear it with confidence.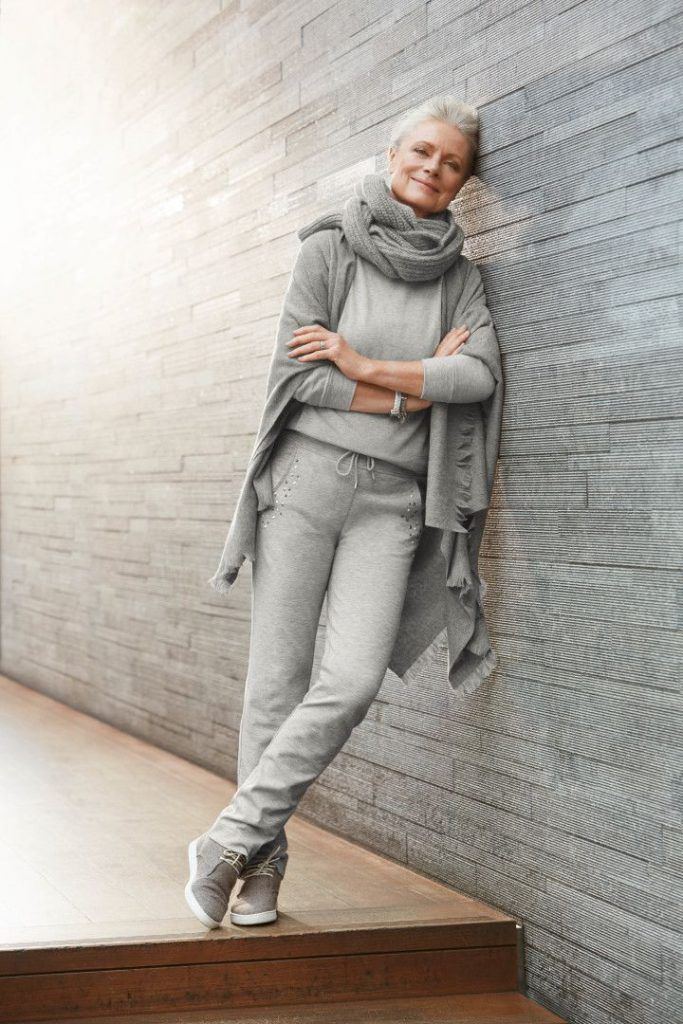 Overcoming limiting ideas and misconceptions might not be easy, but it is essential to reflect on and appreciate your life journey so far. Bodies change, and wrinkles show up, but this new chapter of life can be just as glamorous if you approach it with the right attitude and a healthy dose of confidence.
Stock Up on Staples
Feeling comfortable when wearing something is directly connected to walking on familiar ground when it comes to choosing outfits. Always make sure your closet is updated with some trendy pieces, but don't forget to invest in clothes that you feel comfortable in.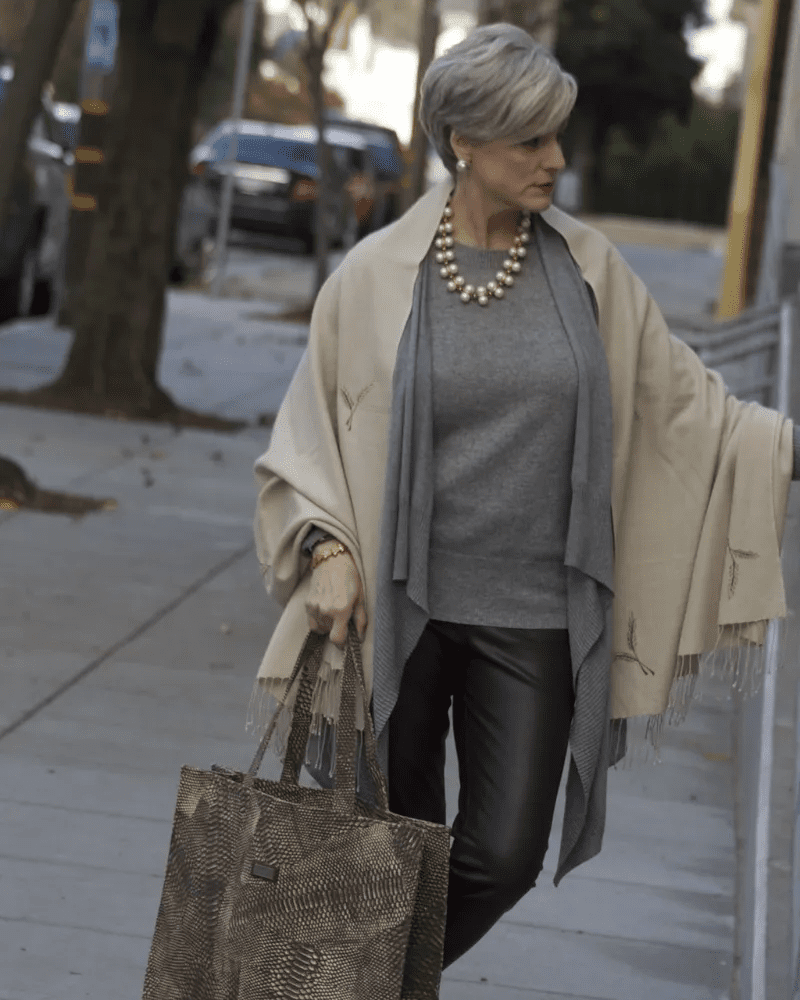 This could be a neutral jacket that goes with everything from your jeans to a plain dress or a versatile blouse to attend a job meeting or dinner party. Staples are basically the essence of your wardrobe and say a lot about who you are. Always have them as allies.
Mind Your Knees in Your Skirts
Mid or long-length skirts bring elegance and sophistication to anyone, no matter the age. However, choosing the best style for your body is key. Take your shape and height into consideration before buying that fabulous skirt at your favorite store.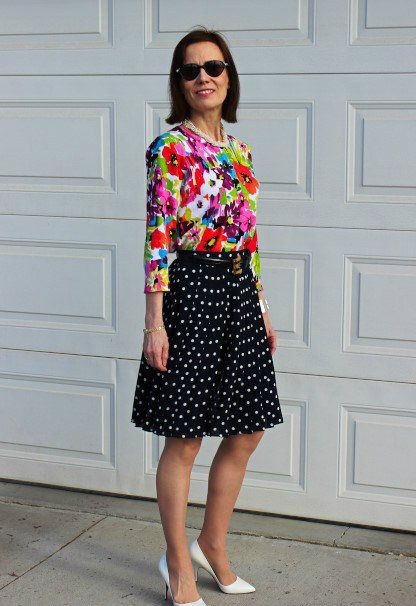 This is not a limitation but rather an opportunity to enhance your figure and curves. Besides the length, the style can also brighten up your appearance. Pleated, pencil, wrap-around, or button-down skirts are some great options for a range of body shapes.
Embrace Your Curves
When we reach a certain age, our state of mind, as well as our bodies, change. Feeling connected with your body and having a candid perception of yourself might be easier said than done, but it is possible. That perception of self is always apparent in our dress code.
Forget the baggy outfits that say nothing about who you are. There are ways to hide that flabby belly you don't like. Find pants with cuts and fabric that boost your curvy or slender features. Pick up a vibrant-colored crisscross blouse, match it with a neutral-colored, high-waist mid-length skirt, and see the magic happening.
Show Off Your Shoulders
This trick gives women the opportunity to show some skin while still effortlessly maintaining a sense of style and elegance. Off-shoulder blouses and dresses complement all kinds of body types. It may sound like a big change, but take a good look in the mirror right now and do this.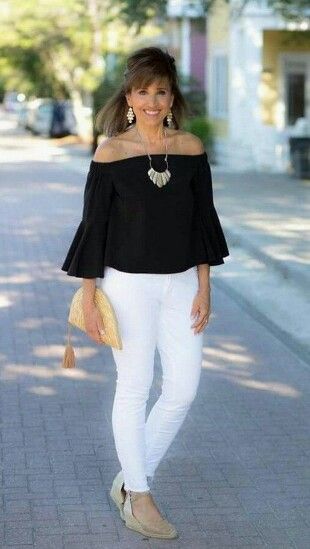 Put on your favorite jeans or that pair of shorts you love, and add an off-shoulder top. It can be a short or long-sleeved one depending on the weather. Aim for a light-colored romantic style, flashy colors with a gypsy vibe, or a muted and classic color scheme, et voila!
Minimalistic Jewelry Is Helpful
The minimalist concept is so en vogue right now, and the trend also applies to your looks as you get older. As the saying goes: 'less is more.' That is also true when selecting the accessories that will accompany the outfit of the day, even for those who prefer shiny and clanky jewelry.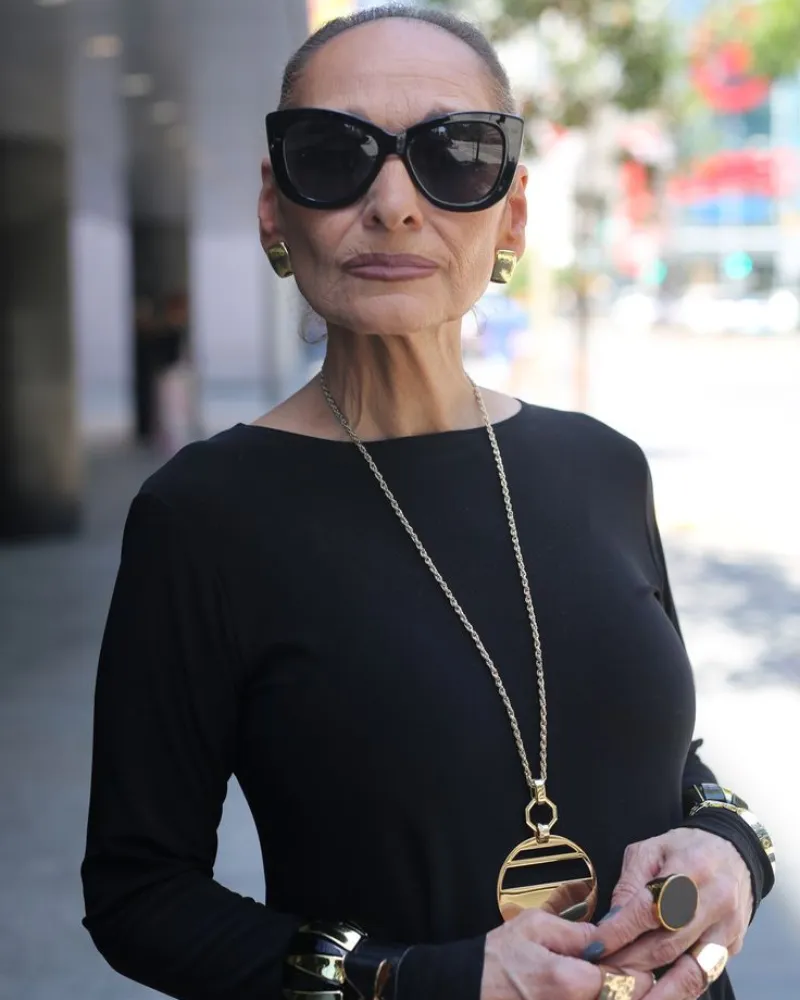 Many combinations are possible and welcome. If you choose a floral dress in a warm color scheme, opt for a simple silver or gold necklace. You can also add a few rings and small pair of earrings to single out your excellent taste.  
Silk Scarves Add Class
This tip goes out to all scarf lovers in the world. The first thing that comes to mind when we consider wearing a scarf is to simply roll it around the neck. Well, that may be the most common way to wear it, but it's far from being the only one.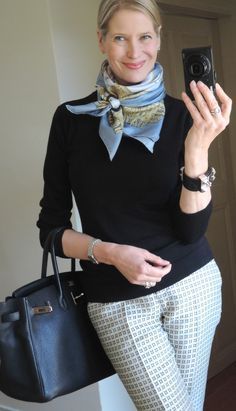 The sophistication of a '60s-inspired silk scarf embracing your shoulders is one way to go. If an occasion demands formal attire, wearing the scarf around your neck and tucking it in a jacket or vest will make any outfit gorgeous.
Always Stock a Classic Black Dress
It may seem odd to think of a classic black dress as a clean white canvas, but it is – figuratively. The versatility of a black dress is incredible. You can wear it at a family reception, work festivities, dining out with your boo, or even going to an elegant gala.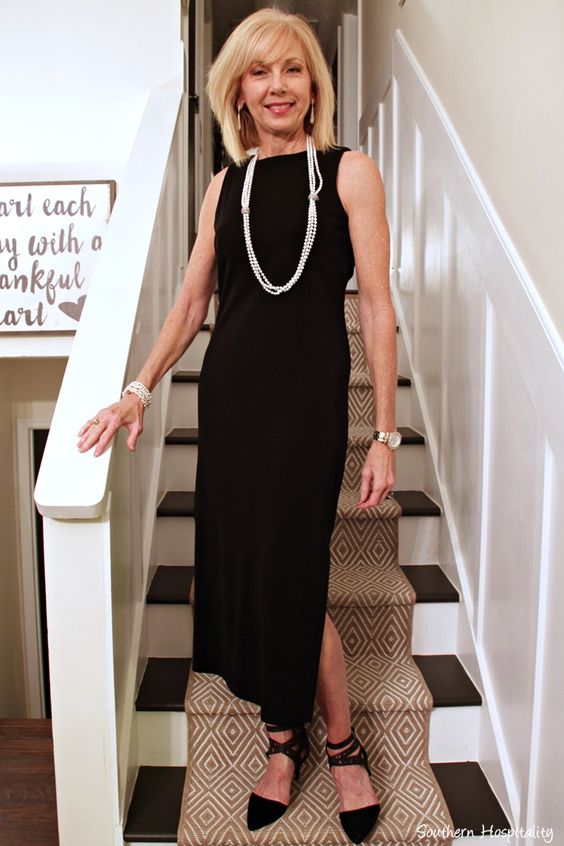 A classic black dress allows you to explore a range of accessories, footwear, and hairstyle possibilities that work for different social occasions. Combine it with a pair of black striped high heels, red earrings, and a power bob haircut, and you'll be ready for any evening get-together that pops up.
Have a Staple Black High Heel
We all agree that a pretty pair of shoes can do wonders for any outfit, from the simplest black dress to the most exquisite high-couture gown. Choosing the right color and shape is not only a necessity but also a fun experience. Black shoes, though, are a staple for any person's wardrobe for sure.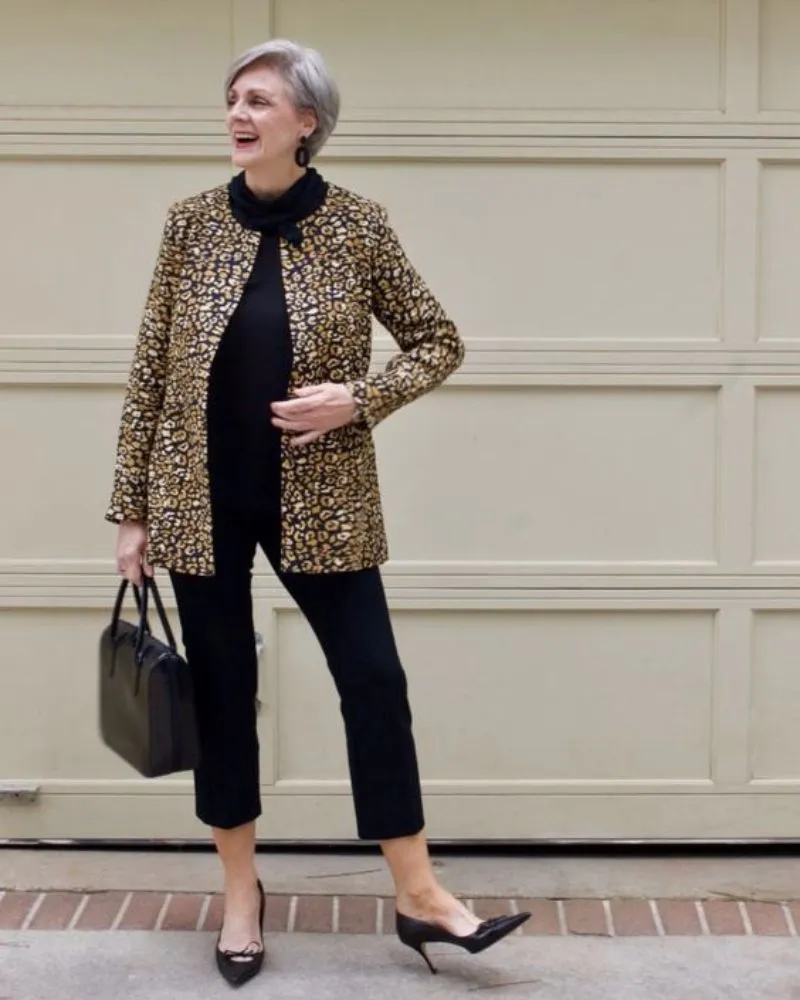 Whether you are a girl or a full-grown woman, you likely have a pair of black shoes. Sometimes we don't have many options available, so owning a good-quality pair of black high heels is mandatory. Play with the shapes from slingback heels to stilettos, and get ready to go everywhere in style.
Change Up Your Footwear
As we grow older, our clothing style may also change a bit. That's pretty normal, actually. You can keep some favorite staples, expand your options, and take risks with what's fashionable. That's why investing time and some cash in a new variety of shoes is key.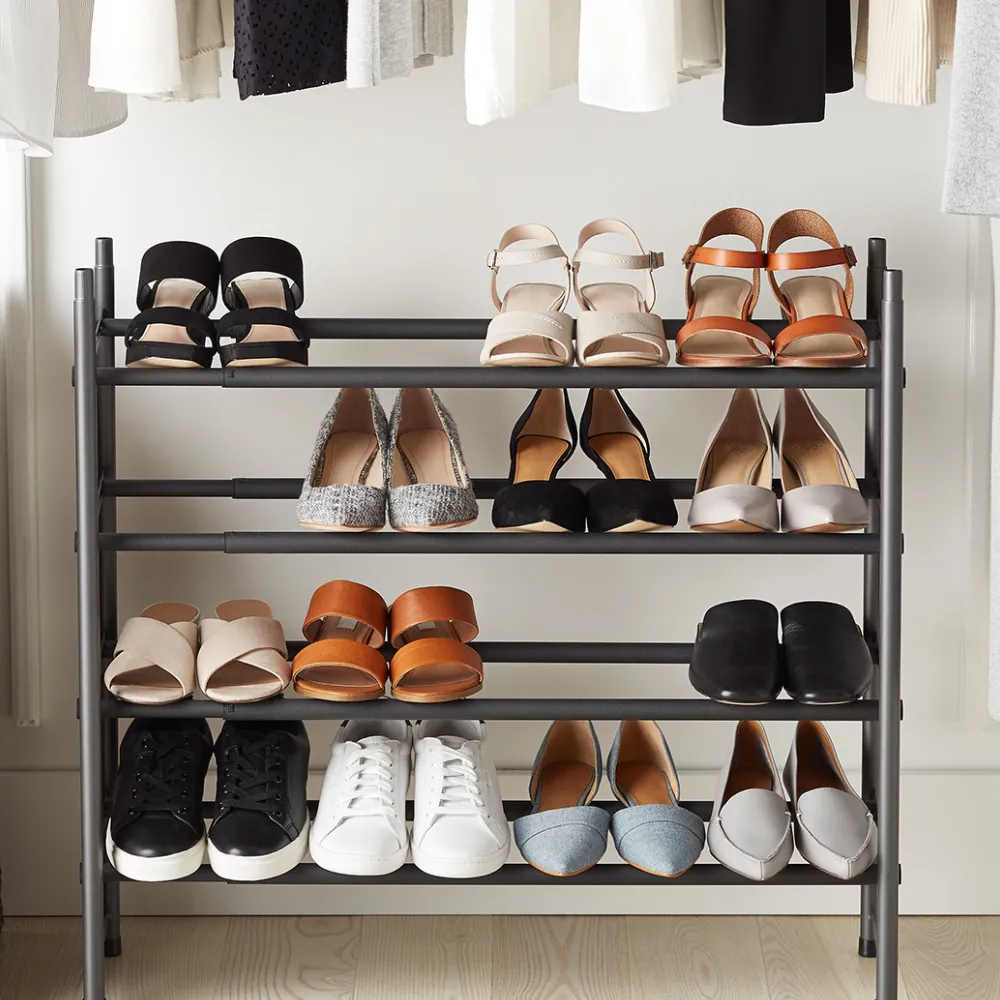 Be open to considering flat footwear and heels in colors and shapes you have never tried before. Sneakers, especially white ones, are always trendy and improve your casual and sports style. Neutral colors or monochromatic outfits go pretty well with shoes of stronger hues.
Sleeve it Out
Not every woman goes through maturity with a large smile on their face. We know how hard it can be to age and your body and aesthetics play major roles in this new life journey. We tend to be too conscious about our bodies since as age advances, so does floppy skin.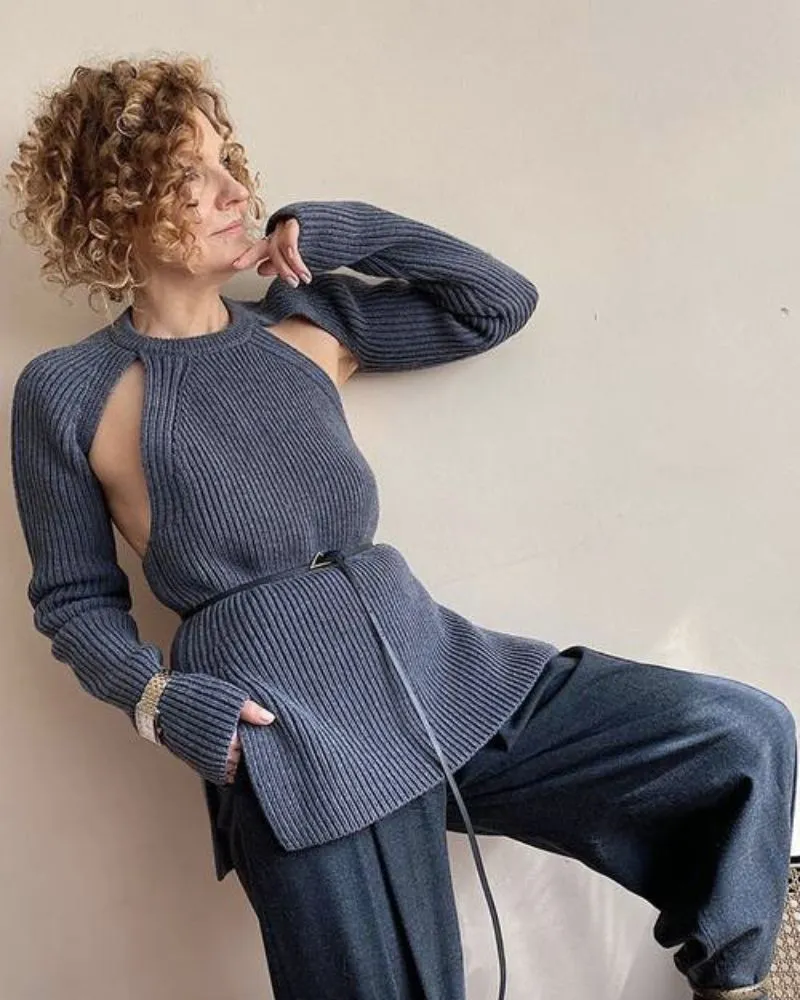 Whether you go for a more classic or contemporary style, sleeved pieces will always boost your elegance and inner confidence. The trick is to find the shapes, fabrics, and colors that best suit your body type and taste, of course.
Play Mix and Match
Getting dressed should be fun. We bet you always wear your favorite skirt with wedge heels and your jeans with that beloved blouse and flat sandals. If you're this person, girl, you should reconsider some things. Take some time to look at what you have in your closet.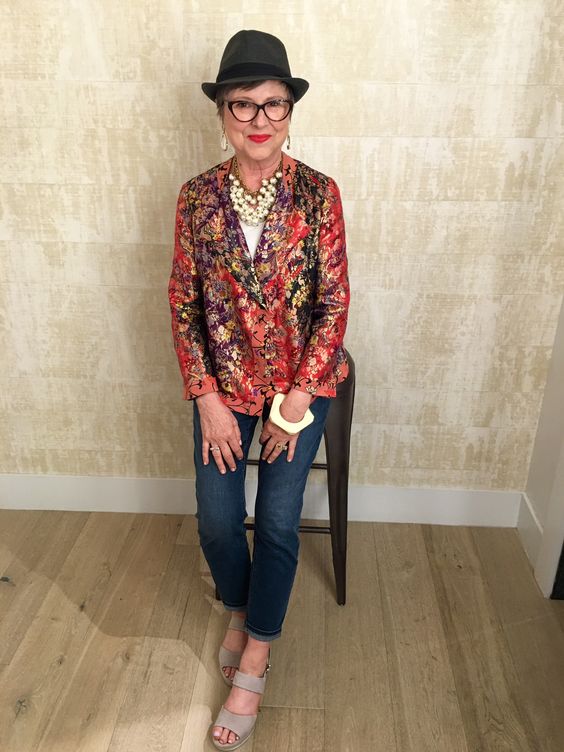 The expression 'think outside the box' applies here. Get your bags, shoes, and clothes out of the closet and match them with pieces you have never matched before. Match your favorite skirt with some stilettos and a handbag, and enjoy how much a little change can mean for your looks and self-esteem. 
A Good Watch Can Tell More Than Time
We know that there are times when you are not in the mood to choose the perfect showstopping outfit. It can be stressful. But that shouldn't be a problem if you have accessory staples. Put on your regular black turtleneck and pants and complement them with statement ornaments.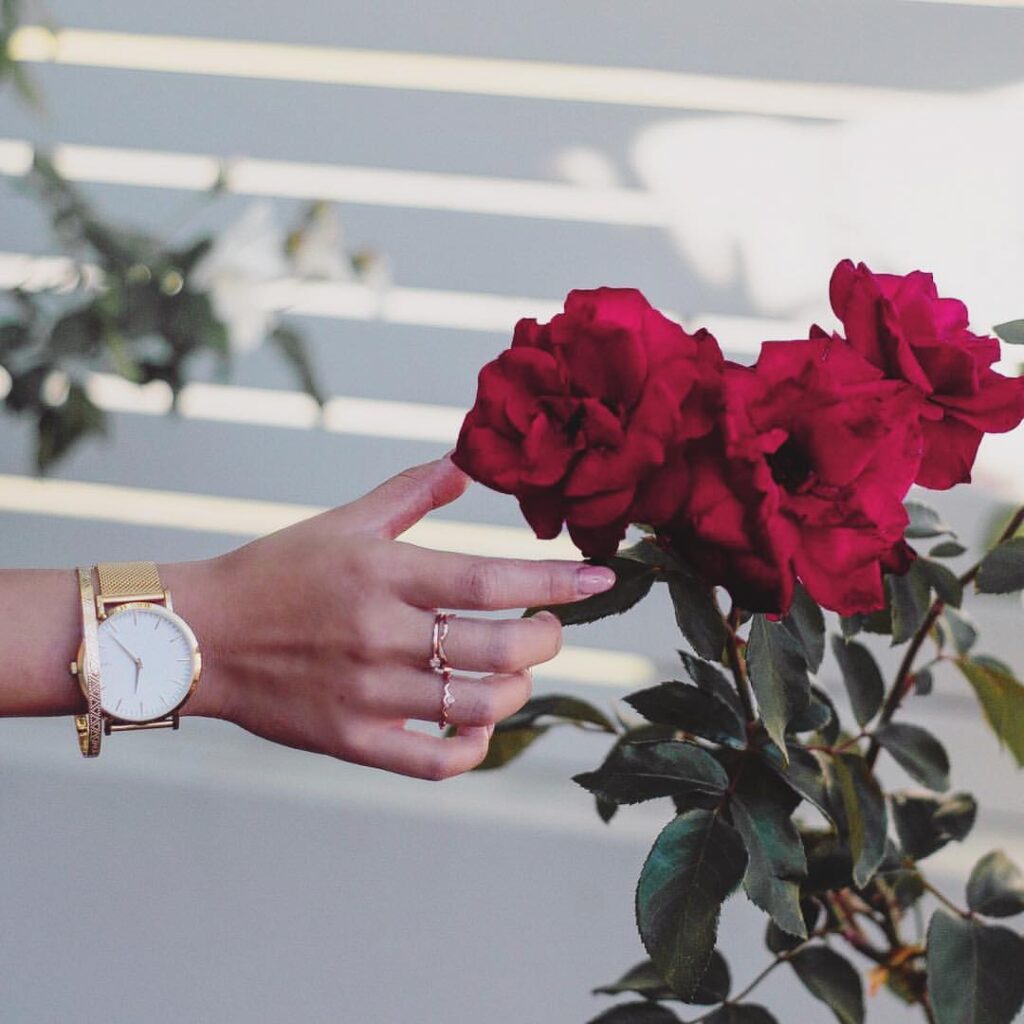 Begin by choosing a watch that will highlight the style you want to adopt. Casual styles may require a leather and silver combination, an interchangeable watch with infinite strap options, or a smartwatch. Whereas any gold-toned watch brings a classic feel regardless of the occasion. 
Define Your Waist
Ladies, stop neglecting your waistline by wearing baggy shirts and blouses all the time. There are ways to give these outfits a glow-up, and it doesn't require too many things. Whether you have a pear-shaped body, an hourglass, or a rectangle body type, you can explore multiple ways to highlight your waistline.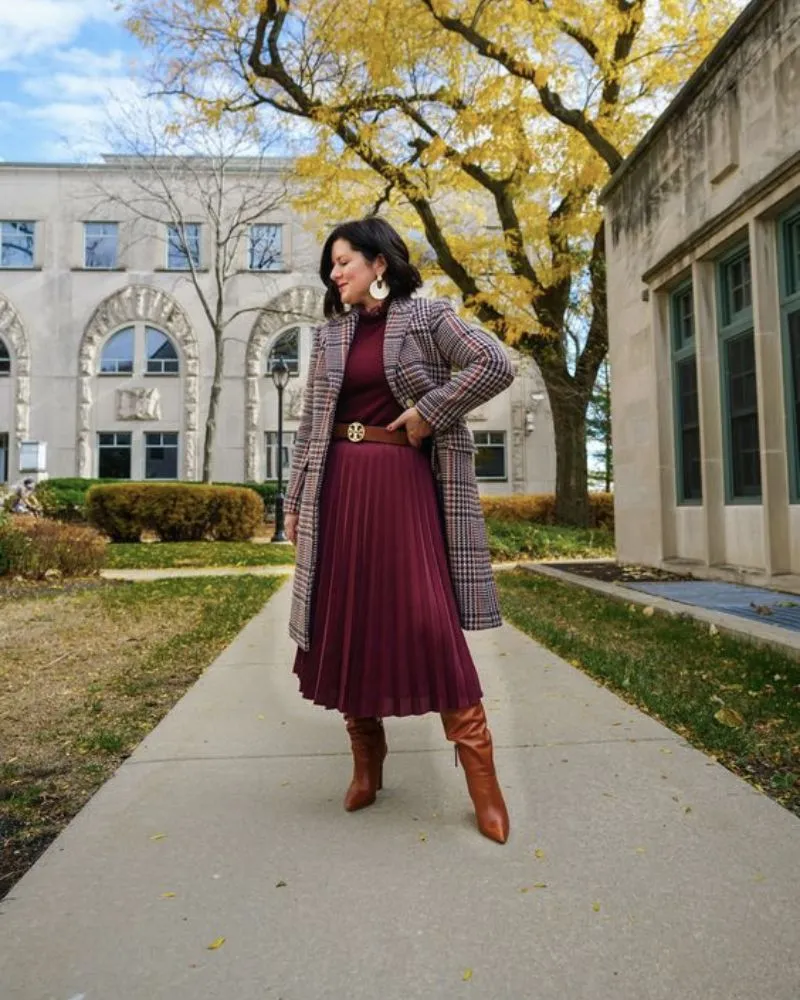 For those whose bodies resemble Cameron Diaz's or Gwyneth Paltrow's, consider putting on an open-backed blouse and a pleated skirt to show off your unique figure. For bodies like Oprah's and Melissa Mcarthy's, a mid-wrap-around dress will give you the glow-up you deserve.
Have Fun With Your Pantsuit
Pantsuits don't have to be as dull and old-fashioned as they used to be before. Creativity, bravery, and excellent taste opened up the horizons for designers around the world to have fun mixing up vibrant colors with casual footwear and minimalist jewelry.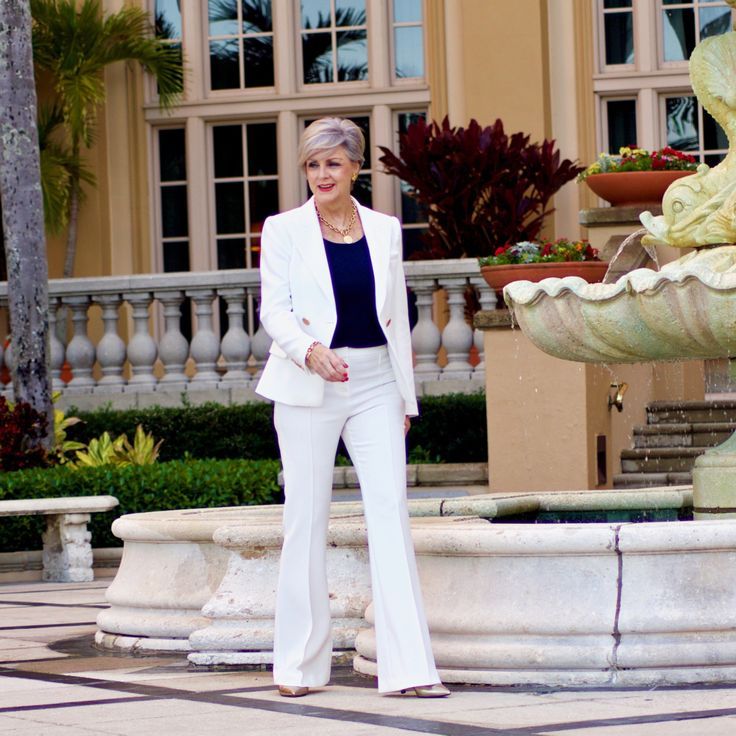 Unconventional, asymmetric cuts or even a three-piece suit bring that showstopper effect you've always wanted. Also, give the monochromatic combination of a jacket and wide pants a chance to prove how up-to-date and sophisticated you can be. Both pastels and vibrant color schemes are welcome, so go forth and conquer!
Layer it Up
We don't feel audacious every day, and our clothes most definitely represent that. Layers bring comfort and a chic vibe to women when we're not in the mood for taking risks and innovating our outfits. It also gives us a chance to turn ordinary clothing items we have in the closet into trendy combinations.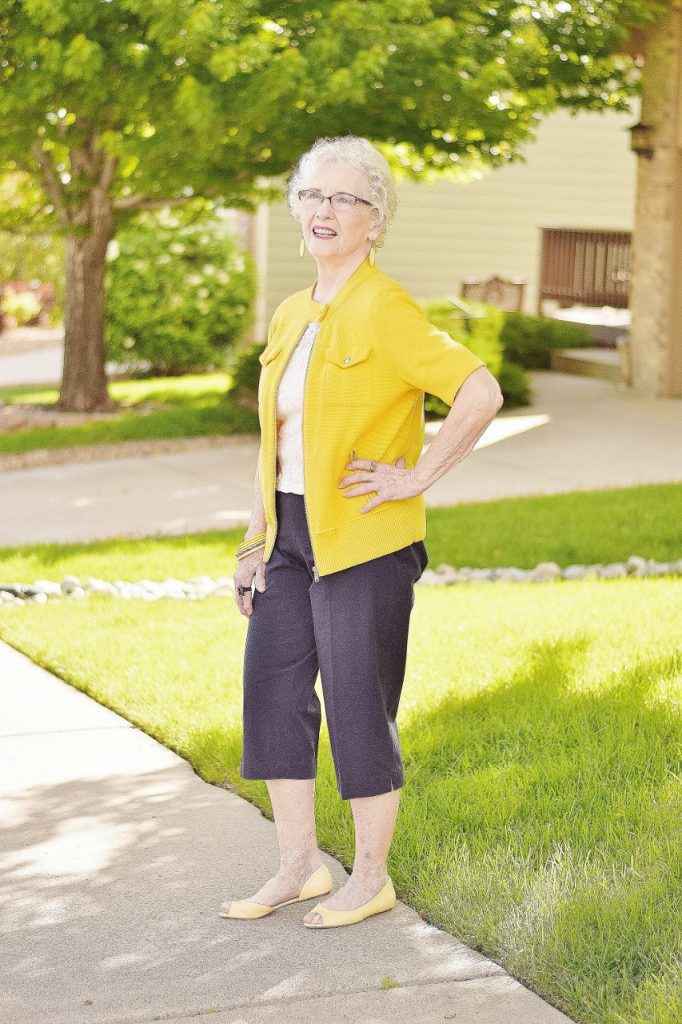 Cardigans and coats are great and super fashionable. If the weather is not favorable for heavy cover-ups, medium and long summer coats make regular plain tank tops and jeans look fantastic. Find the fabrics, lengths, and colors that flatter you and see how gorgeous you'll look.
Pay Attention to Your Legs
Legs, for women in their 50s or more, carry some sensitive characteristics like broken capillaries or spider veins, making wearing shorts or skirts almost impossible. Even though this can be an issue, it also brings a fashionable solution to the table. Pants are the most well-known tool for everyday life or night outs.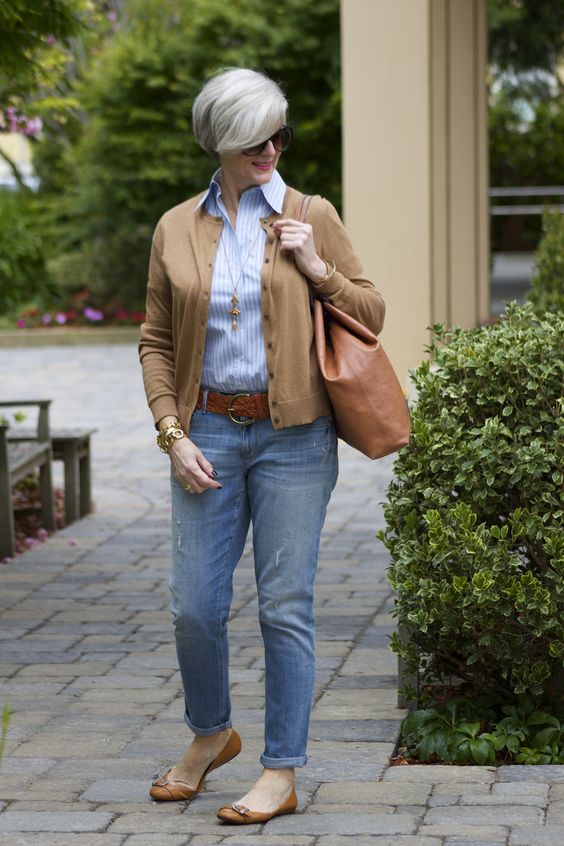 You should know by now that you deserve to be comfortable and wear what feels right. Jeans or tailor-made pants are great but also mind the different types. Skinny jeans bring a youthful vibe, wide legs are fantastic if you're medium height, and palazzos and apple body shapes are a match made in heaven.
Find the Perfect Pair of Jeans
The perfect pair of jeans is probably the most beloved wardrobe piece ever. You can find people wearing them everywhere, from the grocery store to a night out with friends. It's undoubtedly the longest-standing ally to any woman. You must know by now the cut and length that serves you well.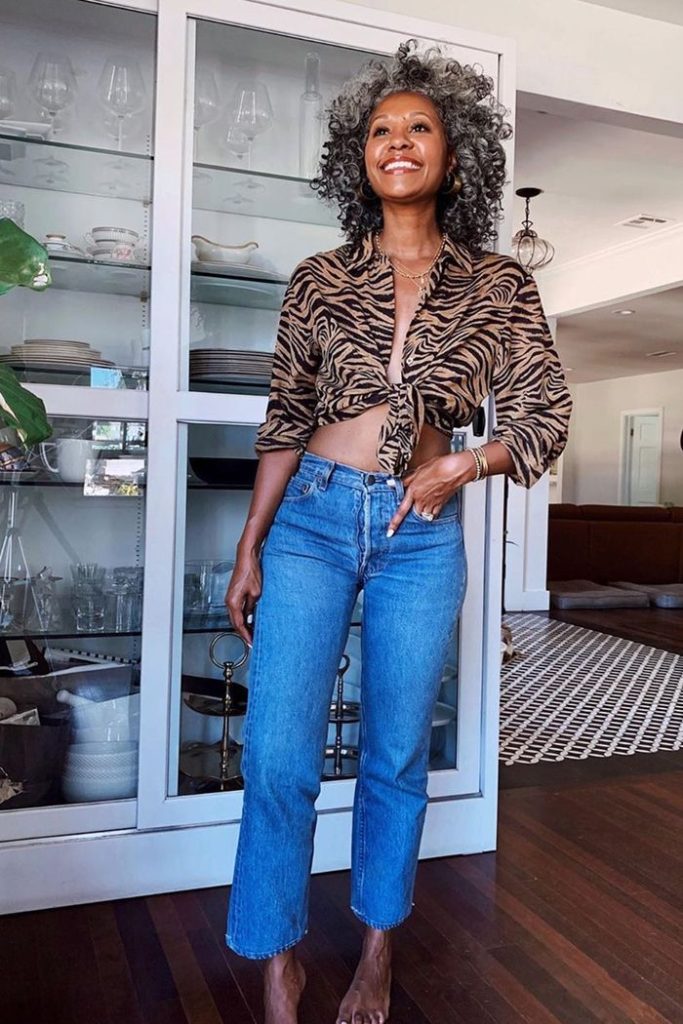 But it's never too late to give a try on new shapes. Wide legs and skinny cuts are the opposites that women love the most. They provide a fresh and ready-to-go look to anyone. The straight cut is a classic, and if you find the high-rise version, you're good to go whenever, wherever.
Stock Up on Some Tank Tops
This timeless staple is part of every woman's life from childhood to adolescence, adulthood, and even into the golden age. The tank top ages like fine wine, and so should you. A pretty one with a pair of jeans makes the perfect pair, and they don't need to look simple all the time.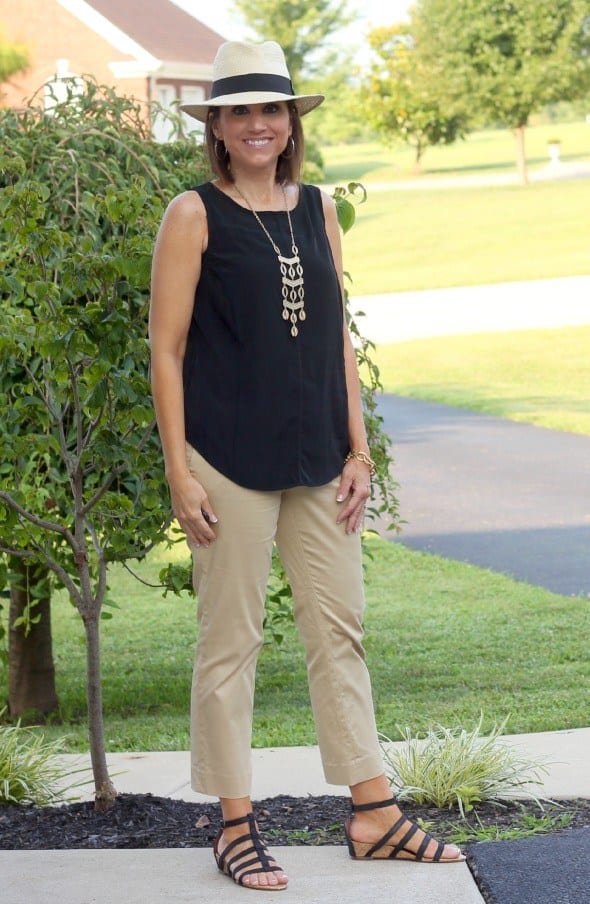 With some accessories, great makeup, and hair, you will be dressed to impress. We need clothes to feel comfortable and beautiful, and tank tops suit all body types. They should feel lightweight and practical. Find the cut that best suits you and stock up on some tops of different colors.
Get a Statement Bag
This can be an urban and sleek tote bag, a limited edition by a famous designer, or a crafty handmade embroidered bag from a different country. It doesn't matter the size or prints; bags can give your ordinary outfit a chance for you to shine.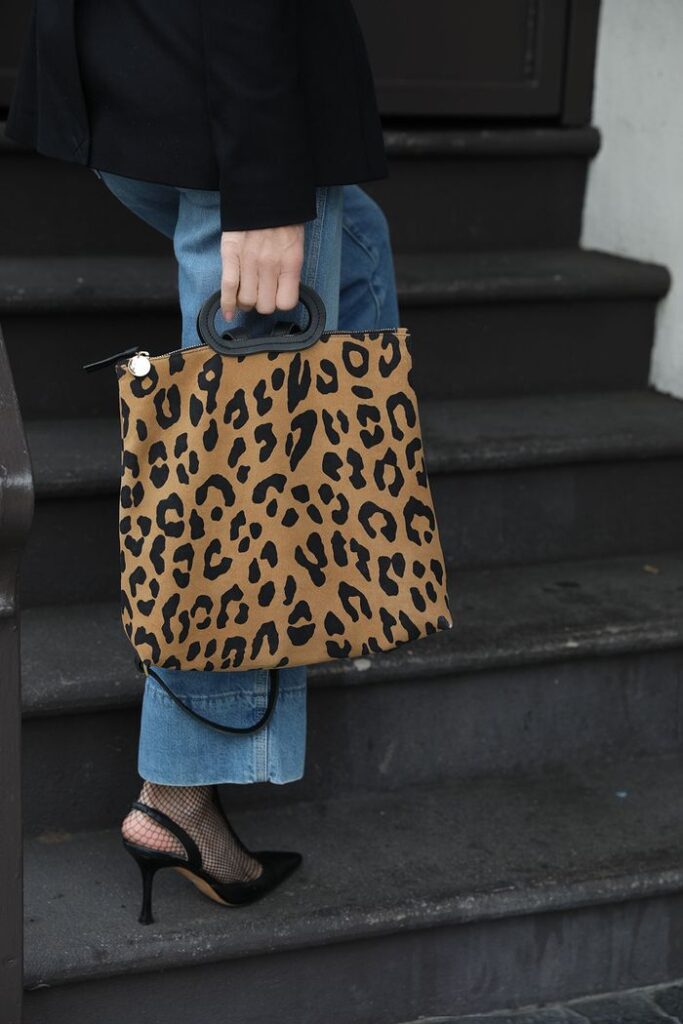 Remember to explore the endless sizes and shapes of your favorite bags. It also pays to be open to new styles, colors, and shapes you've never thought of trying before. Bags are supposed to be a helpful tool in our lives, but nobody said they should be dull. Have fun with them!
Choose Your Shorts Wisely
Free your legs, people! Picture yourself going to a park or beach on a sunny Saturday morning. You're not going to waste that beautiful daylight by wearing pants! Put your legs out to get a little tan and show off those curves, whether discreet or voluptuous.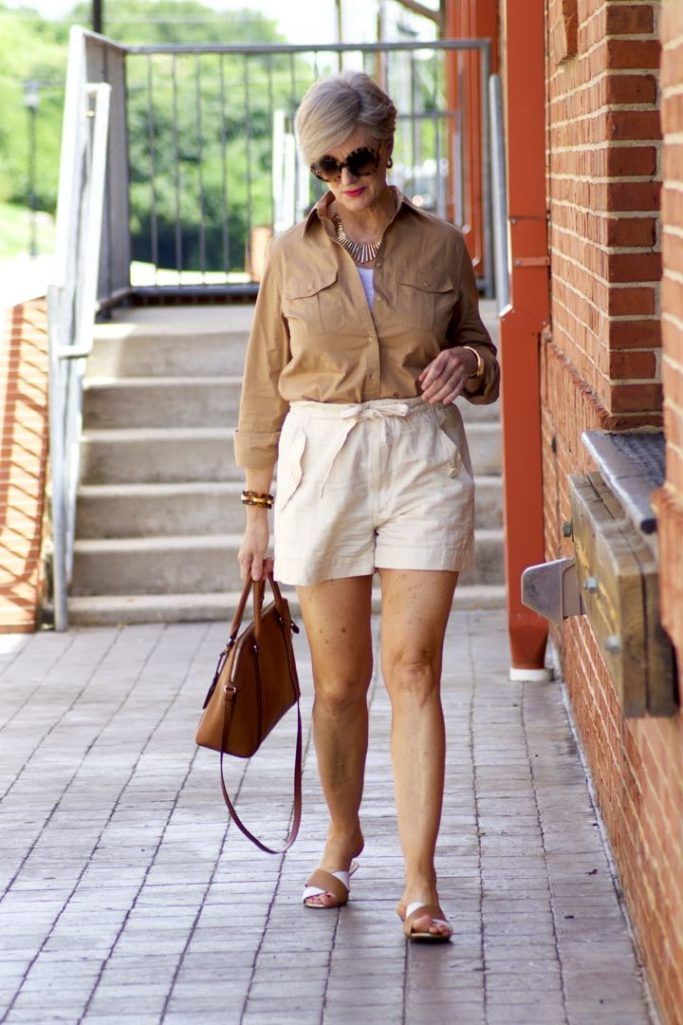 Opt for lightweight fabrics that allow your body to breathe. Just be careful not to pick shorts that are transparent. Linen and cotton voile are soft fabrics that are perfect for summertime. For brunch with family and friends or a Sunday stroll, wear a pair of Bermuda shorts.
Shapewear Is Worth A Try
The challenging transformations our bodies go through as we get to different ages make a lot of women long for the bodies they once had. Unfortunately, the constant pursuit of youthfulness present in the media has all but made women over 50 feel unseen.
Shapewear doesn't have to be about hiding who you are. It just enhances and flatters what's already yours. It can smooth your figure and brighten up your looks when wearing that fantastic formfitting red dress or a pair of high-waist pencil pants.
Textures Are Your Friend
You may not have considered this, but textures oftentimes drive our attention to people's outfits. Once you think about it, it's easier to find references to failed attempts to look authentic, but there are ways to mix textures and show authenticity. Some fabric textures and patterns work as a real optical illusion.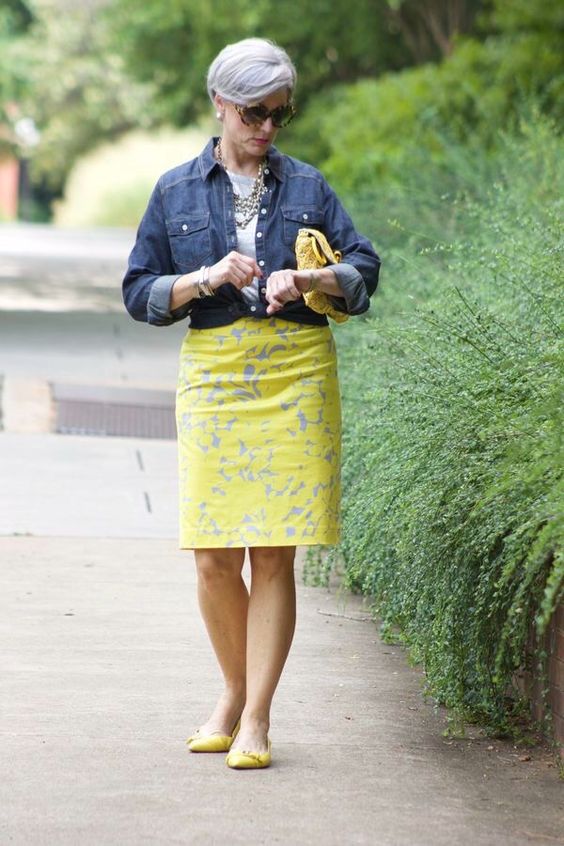 Think of Stella McCartney's staple dress that gently mimics the curves of a woman's body and flatters all kinds of body shapes. If you feel uncomfortable with the saggy skin on your arms, you should rely on textures likes ribbed weave fabrics, crinkled finished cotton, or classic tweed.
Pack a Peplum
Peplum blouses were made to serve you on any occasion. Give your #ootd a fresh and romantic look with a light-colored peplum piece, some formfitting pants, and your best pair of high heels. The jewelry and bag accompanying your outfit should have a minimalist design to reinforce your delicate vibe.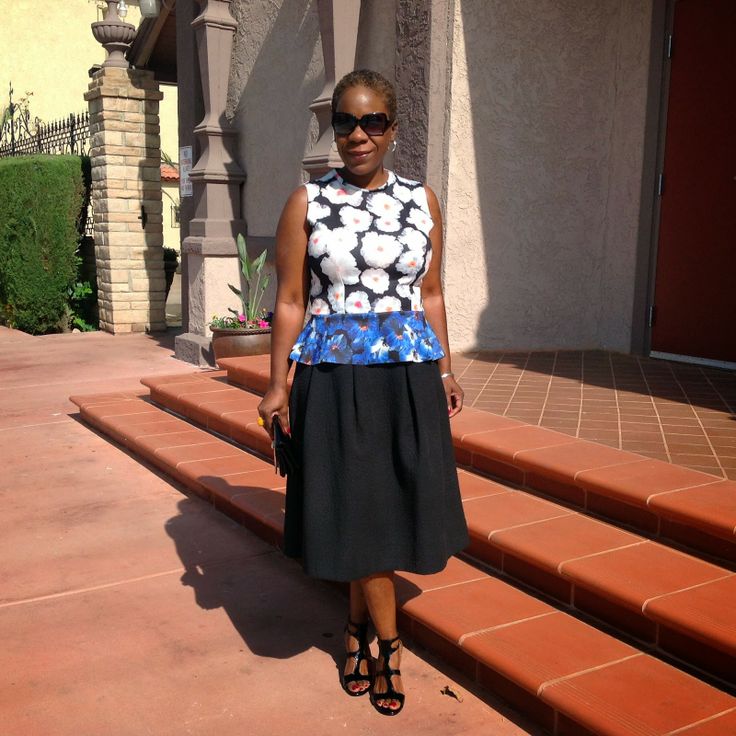 The tight ones highlight your curves, while loose cuts bring a more casual and trendy look. Opt for a long-sleeved version of this staple in case you don't feel like showing your arms or when the weather is a bit chilly. Short-sleeved and strapped peplum blouses look awesome in summertime or spring.
Get a White Button Down
Dare to renovate your wardrobe, but save some staples as well. White button-down shirts are some of the essentials every wardrobe should have. They are timeless, versatile pieces, and every single person on this planet looks good in them, wouldn't you agree?
A white shirt is a perfect pick for a casual date at lunchtime, a business meeting, a friendly brunch, or just to run some errands. It also allows you to adapt to the expectations easily without ignoring your personal sense of style.
Graphic Tees Add Some Fun
Don't be afraid to put on a rock band t-shirt that you've had in your closet for years. Remind yourself and everyone else that aging is not a synonym for boring and that even though you're in your 50s, 60s, 70s, or 80s, you're still here to make a statement.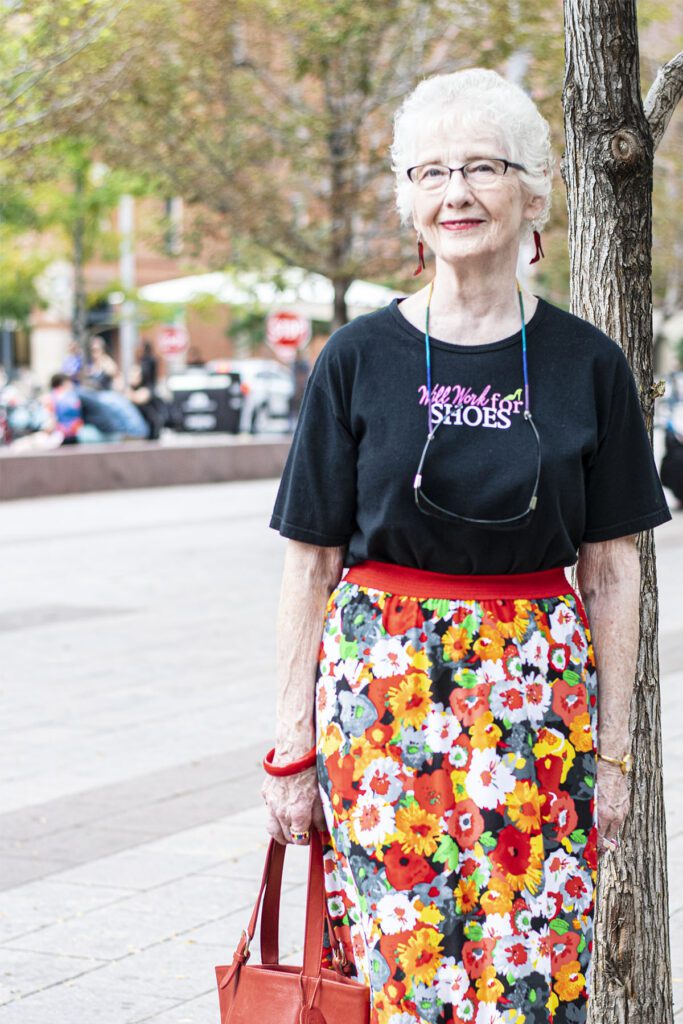 We don't need to lose a sense of who we are in order to fit in a stereotypical ideal of age. Take that Stevie Nicks or film-themed shirt out of the closet and rock it on your errand run. Combine your tees with comfortable jeans and leather boots for a rocker vibe.
Belt Your Waist
If you're feeling like putting on a mid-length skirt and a tank top, consider adding a well-chosen belt to your outfit and make a glamorous statement with this combination. Choose wisely when to wear a belt on your waist. Regardless of age, the wrong type of belt or outfit may not work.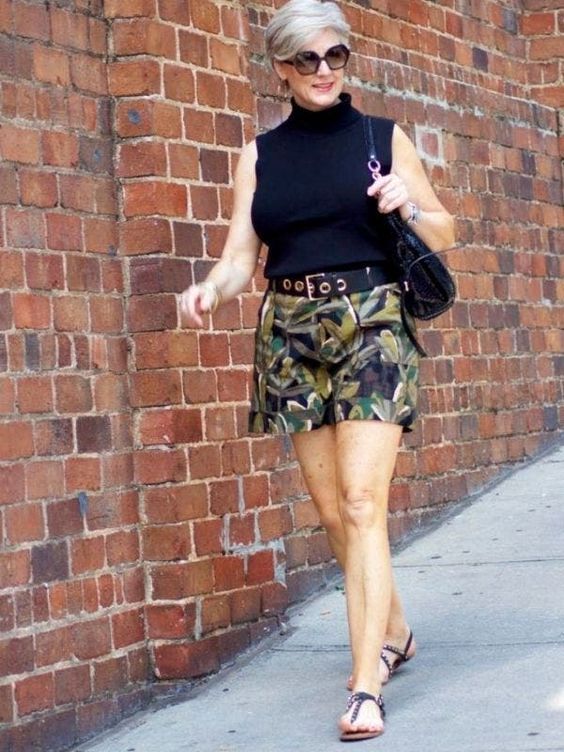 Some of the matches that are always in high demand are high-waist jeans and plain blouses, sheath dresses, jumpsuits, and formfitting sweaters. This is not the kind of staple you have to fill your wardrobe with. Having two or three belts that work on your waist could be enough to step up your style.
Buy Some Good Jumpsuits
Just like dresses, jumpsuits are beloved must-haves for women everywhere. If you are in a hurry for an appointment or just fed up with matching colors and fabrics and clothing items in general, a jumpsuit will definitely come in handy.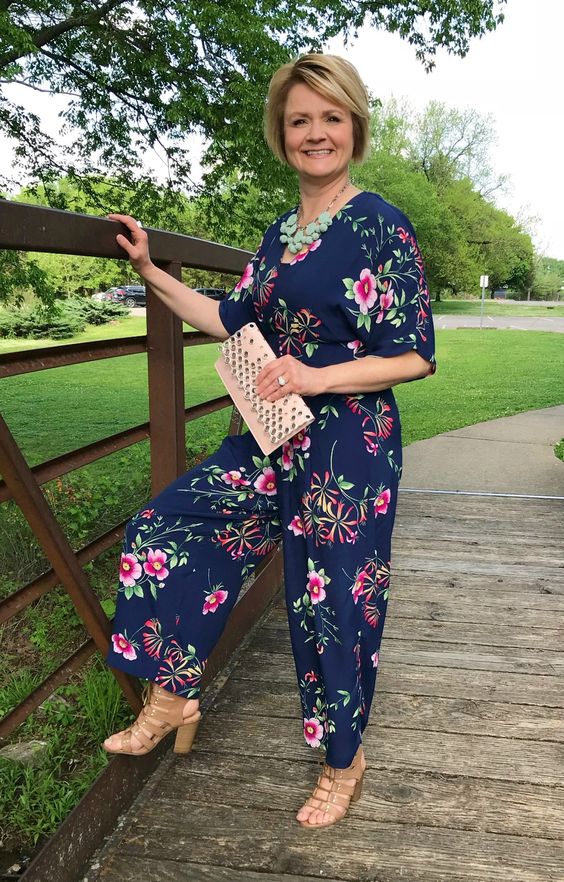 Think of the places and occasions you usually attend and select a few jumpsuit pieces with a vast range of colors, textures, and shapes. A patterned wide-legged jumpsuit creates a joyful energy in its wearer, and darker shades add glamour and personality.
Opt for Skin Tone Enhancing Colors
The color matching scheme is a worldwide trend, and for good reason. Not everyone looks good in bright yellow or olive green. You could fall in love with a deep blue jumpsuit, but the color is just not right for your skin tone. These are just a few examples.
For ladies with fair skin tones (think Taylor Swift), make neutral and pastels part of your fashion arsenal. For those with medium skin tones, like Penelope Cruz, purples and pinks look great. Deep-skin-toned women like Viola Davis and Lashana Lynch look their best in white, fuchsia, yellow, orange, and royal blue.
Look for Quality Clothing
Affordable, stylish clothing and footwear are must-haves. Low-cost or budget-friendly pieces don't necessarily mean poor quality. Second-hand stores, for example, are a great source of good quality clothes. Often, such stores have brand-new items and vintage pieces that stand the test of time.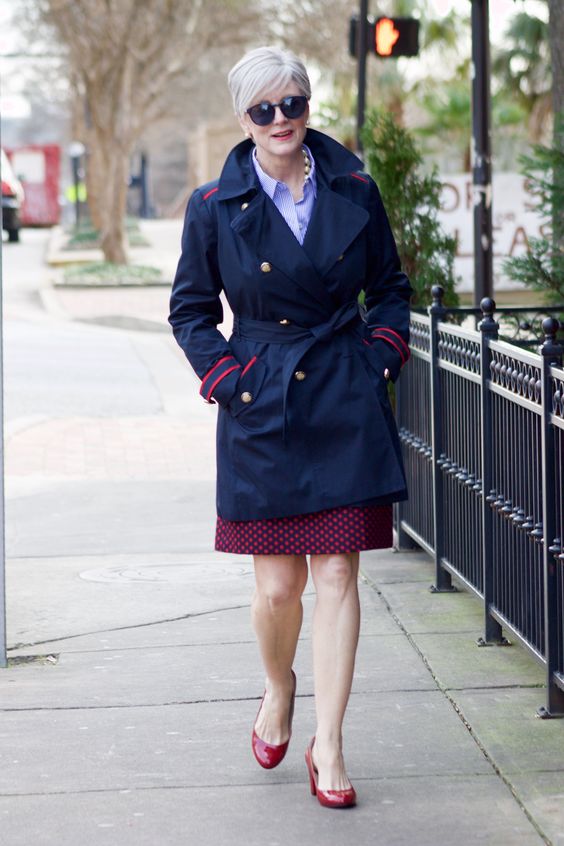 Department stores or any fast fashion company typically offer their clients cheaper clothing, footwear, and accessories, and that's fine as long as you keep an eye on the quality of these items. Sometimes buying the cheapest is not the best choice in the long run. You should give higher-priced clothes a chance when possible.
Invest in a Statement Piece of Jewelry
Statement jewelry can be as flattering to your good looks as statement bags. Any accessory designed to add glamour and authenticity should be carefully chosen to boost your confidence since one single statement bracelet or necklace can change your vibe completely.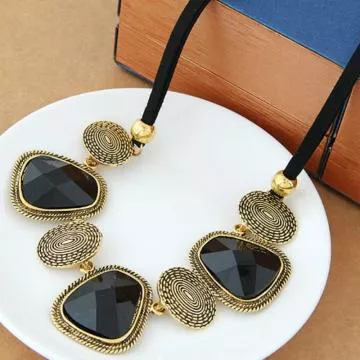 Rings and earrings can also stress your good taste and express your unique personality. First, you need to know what kind of jewelry you prefer, whether it's a pair of earrings or a bracelet. Asymmetric stone cuts for earrings or large pendants for necklaces are two of the most exquisite alternatives.
"Bigger — Better?" Not for Hair
Women over 50 have the perks of blending their natural gray hair with haircuts that heighten their best facial features. For those who prefer red shades or glitzy blonde hair, the right haircut can improve your beauty 100%. Stars like Andie MacDowell, Cindy Crawford, and Cher value their long hair, and they're just fabulous.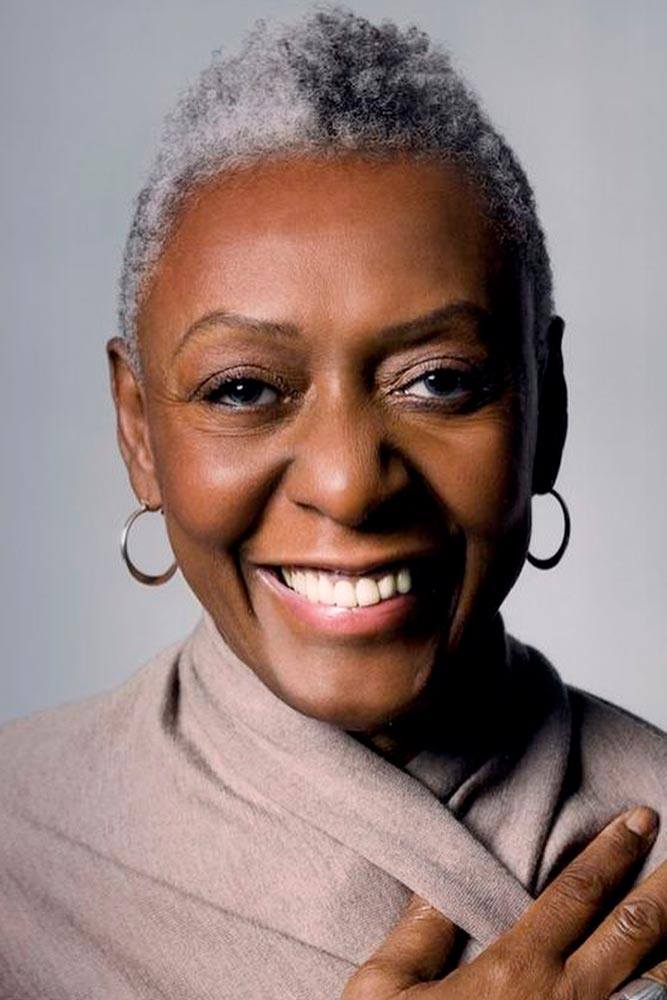 On the other hand, Halle Berry, Jamie Lee Curtis, Viola Davis, and Jane Fonda are some of the greatest examples of what short hair looks like when you're a mature and confident woman. Aim for the simplicity of a short haircut that also brings character and sophistication.
Go Big With Patterns
We mentioned textures before, and now we take a look at patterns. Some people prefer plain pieces in their wardrobes, and that's okay. However, as you get older, you should consider embracing patterns, and not just simple ones. The bigger they are, the better.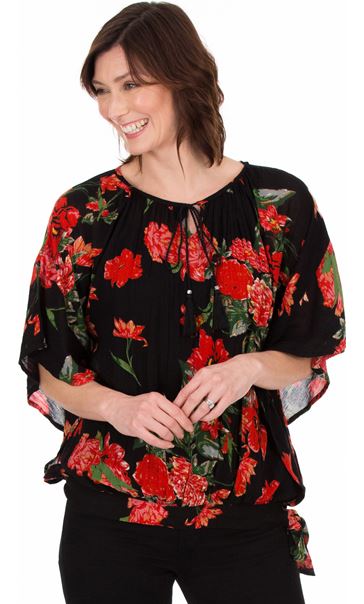 Clothes with big patterns not only make your style look bold but they can also make an outfit look more classy and sophisticated. So, next time you're at a boutique and can't decide on a top, make the gamble and pick the patterned one. You won't regret it.
Be Careful With Makeup
We get our hair and makeup done mainly to boost our confidence and to feel beautiful. Understanding which makeup color tones and textures work for you is a huge part of the process. Ask yourself – or a personal stylist – the tones and schemes that best serve your skin type and clothing style.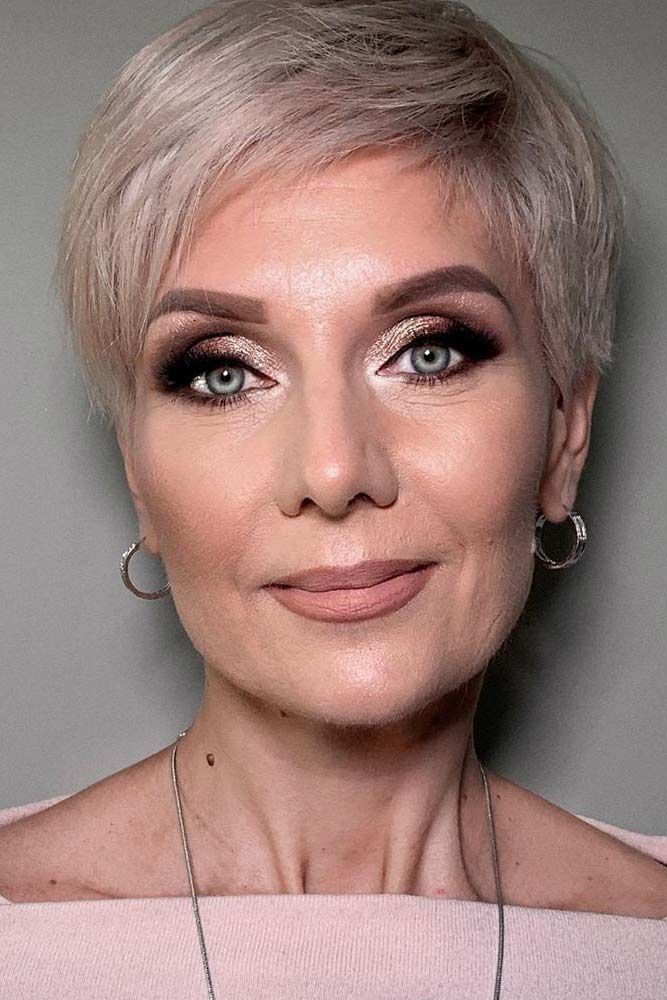 Eyeliners give a vintage feel and work just fine with neutral matte colors. If you're looking for a shiny and joyful color match, make sure it doesn't outshine your outfit as a whole. Everything should work together to complement and enhance your best features.
Choose the Correct Lip Color
Just like checking out which colors enhance your skin tone when buying clothes, finding the best lipstick colors is also essential. Not every color looks great on everyone, regardless of age. Always consider that before buying a tube. You don't want to get home all excited, only to be disappointed once you wear it.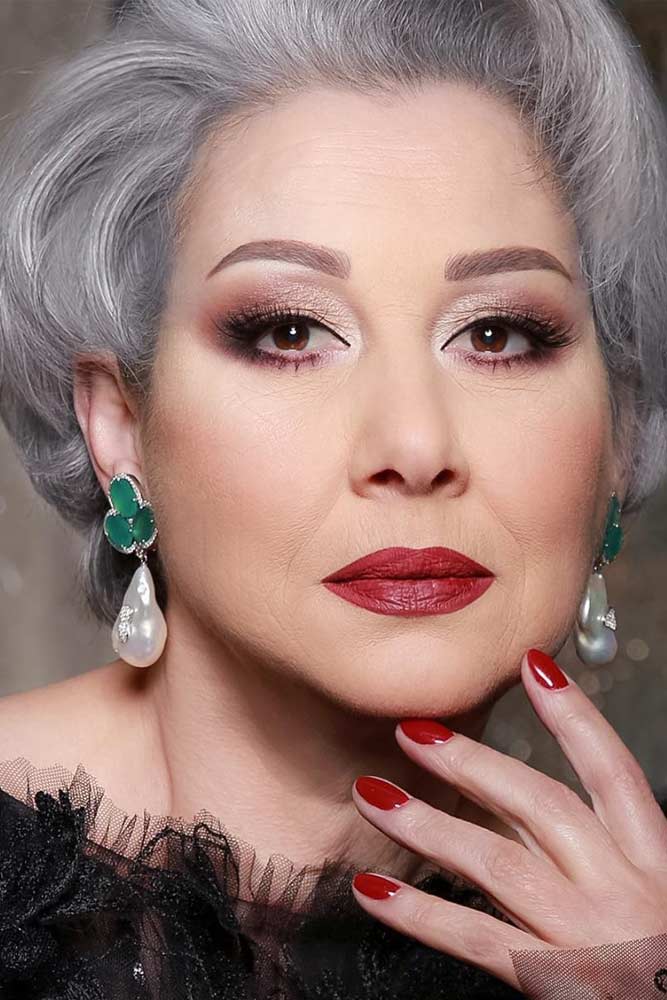 Some of the must-haves beloved by ladies around the world are glosses with a glass-like finish, metallic lipsticks, which are timeless, and also the ones with a velvet matte finish. It doesn't mean that all these gorgeous lipsticks will work for you, but you should definitely try some of them.
Breathable Fabric Is Everything
Let's face it, growing older comes with its own share of problems and discomfort. So, you should always strive to find comfort whenever and however you can. This also applies to your wardrobe, and that's why we recommend clothes made of breathable fabric.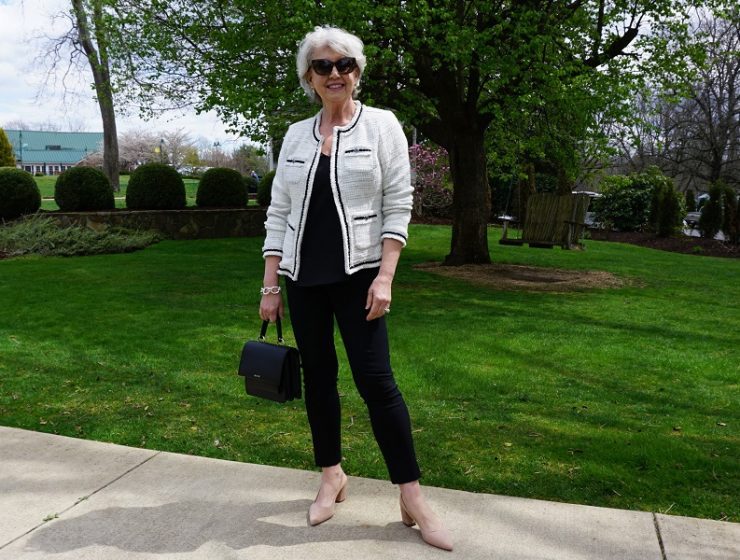 This is hardly a new concept, but we feel it deserves a mention. Sometimes fabric like cotton or linen may look a bit dull, but you can easily fix that with accessories. The point here is to be comfortable because that will make you happier, which ultimately affects your self-esteem and looks!
French Manicure It
The art of nail design holds its elegance in red and brown tones, some playfulness with glittery color schemes, and charm and daintiness with one of the oldest nail designs ever: the French design. This trend transcends cultures and ages.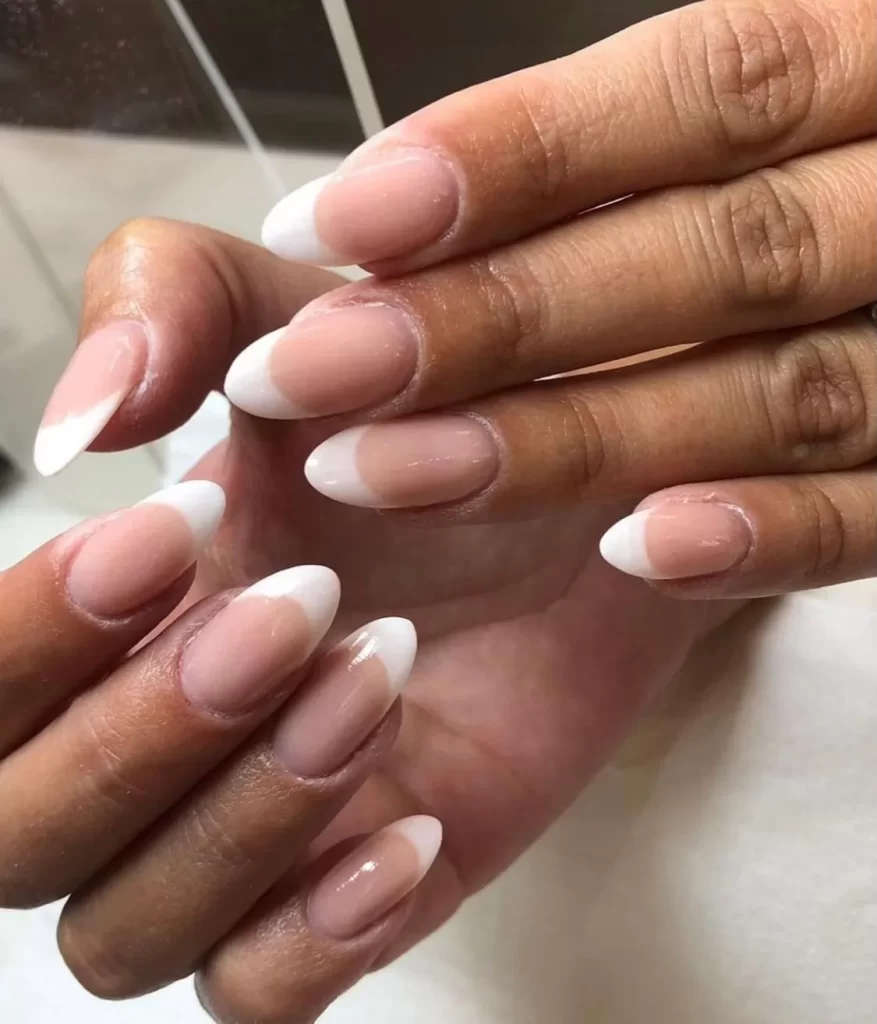 Nowadays, women who are fond of this artistic nail design are not limited by the traditional yet beautiful white-tip nail pattern. The metamorphosis nail design has gone through over the years expanded creative professionals' ideas and broadened the nail product niche, and we are thankful for that.
Embrace the Colors
The comfort zone is an attractive trap if we allow ourselves to settle down and walk the easy path. As we age, it's common to take fewer risks and focus on muted colors and shades of black and white. However, colors don't have to be a scary feature in your wardrobe.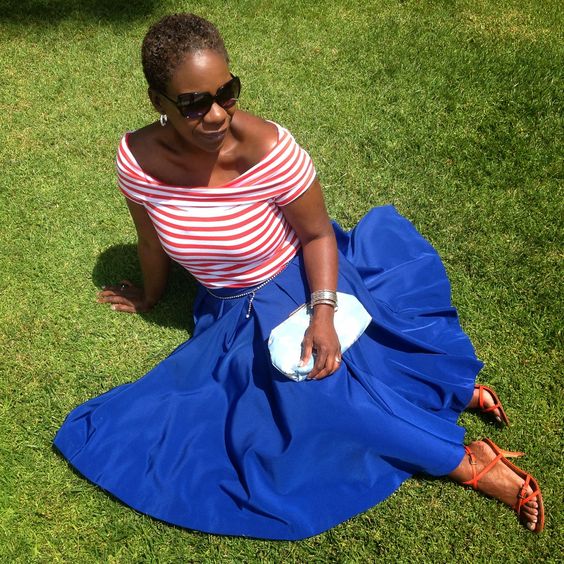 Give it a try, remind yourself of colors that have brightened you up before, and see how they look on you today. You don't have to go wild and pick up every colored piece. Just choose a spot to highlight with vibrant colors and mix it up with calmer-toned pieces.
Embrace Prints
If you are aiming for something bold and chic, prints are the way to go. Prove to yourself that you don't fear the aging process and always embrace the youthful spirit you have always had. There are prints for every taste.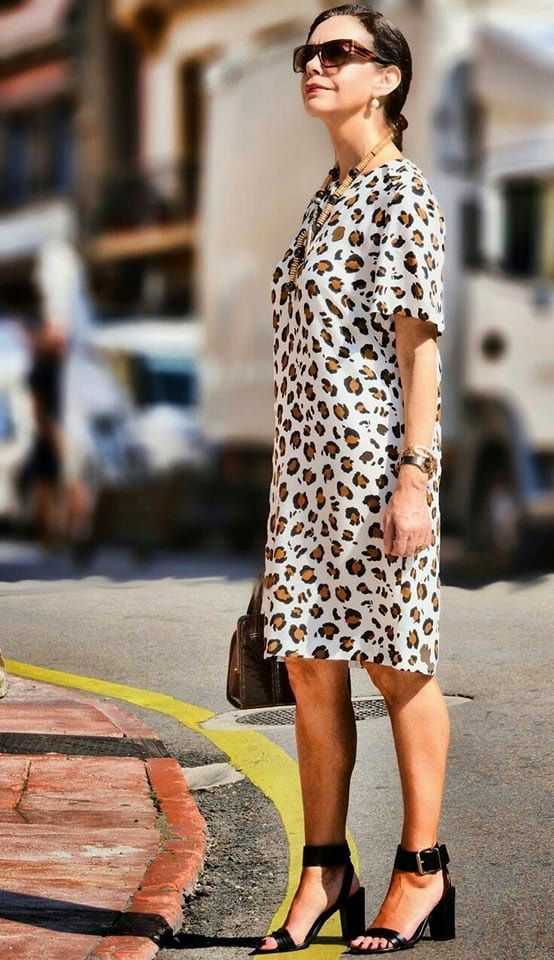 Lately, the demand for more joyful and daring clothing patterns for women in their 50s or 60s has been high, and prints and vivid colors are in the spotlight. Combine animal print blouses with a plain-colored skirt or a floral dress in a monochromatic scheme to show how charming your style can be.
Don't Be Afraid of Trends
The days when trendy wardrobes were limited to younger people are long gone. Maturity doesn't mean boring. You're at a stage of life where you know exactly what you like and, more importantly, what you don't like. So follow your fashion instinct and embrace the trends.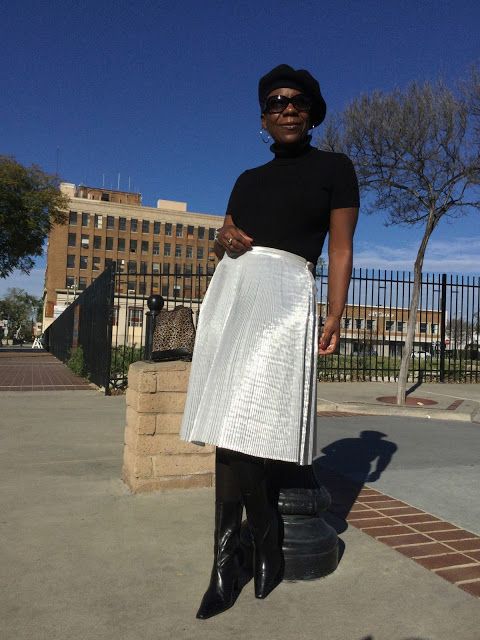 Fashion styles come and go, and the 2020s didn't disappoint in proving that. The '90s signature crewnecks and biker shorts, '80s blazers with shoulder pads, puff-sleeved dresses, and the astonishingly hot corduroy pants and jackets all made a comeback. So, dust off your old clothes and give them a chance!
Too Much Logo
Details are crucial elements in the way we dress. For those of you who love a design piece, remember not to wear them all at the same time. Design clothing and high couture stamp the brands' identity, and it may look like overkill when you combine too many brands and logos.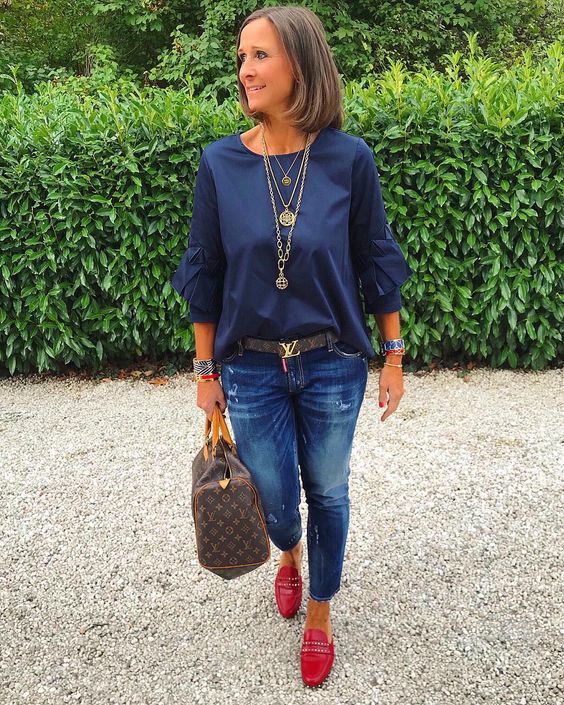 When wearing a designed belt that carries the brand's logo in gold and crystals, be careful not to choose an equally extravagant handbag. Knowing how to balance and harmonize your looks is also part of expressing one's individuality in a fabulous way.
Edit Your Wardrobe Every Couple of Years
Renovating your wardrobe from time to time should be something you do, no matter your age. There are always pieces we throw at the bottom of the drawer because we don't use them anymore. Prints and patterns also change with the seasons and require your attention.
Cleaning the wardrobe can also be beneficial to your community. Consider selecting the items you don't wear anymore and donate them to charities and fundraisers or make some extra money with a yard sale. Selling clothes to a second-hand store is also a fine option.
Every Detail Matters
Sometimes beauty and class lie in the smallest things. As they say, 'the devil is in the details.' Paying attention to what builds our style elevates our self-esteem and brings a fulfilling sense of self-love. Look at yourself in the mirror and be mindful of what can be improved.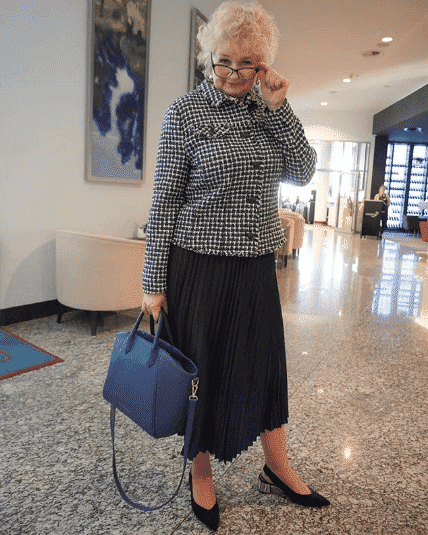 A pair of stud earrings and a couple of rings work wonders on your looks and nourish your confidence. Make your old small hoops your first choice for any occasion. Also, find out which colors look best on your nails and go for them. Every detail counts.
Ditch the Oversize Lifestyle
Oversized clothing is a style on its own. Statement t-shirts one or two sizes bigger than you, large pants, and colorful sweaters that could fit two of you make girls and younger women look modern and highlights street fashion like no other style ever has.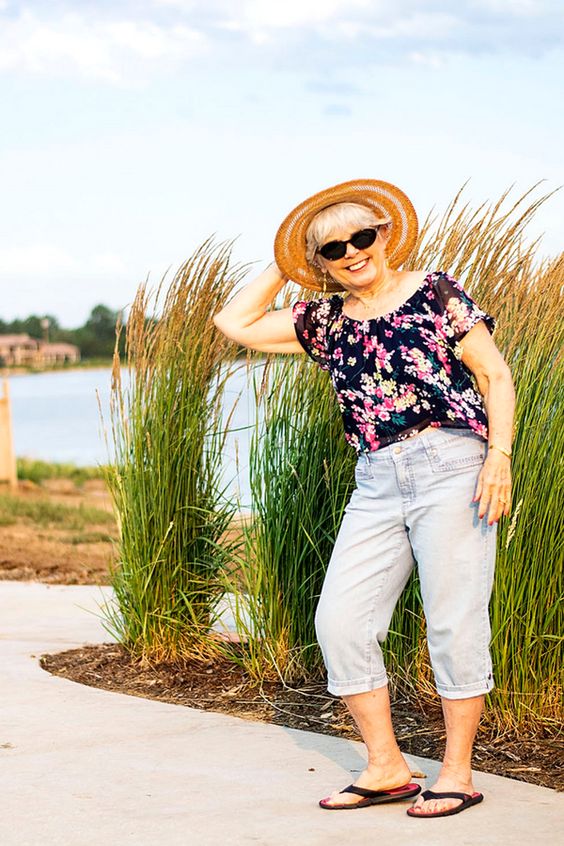 However, after 50, you need to find ways to continue to look fresh and modern without relying on oversized clothing. These pieces may have the opposite effect on you. Remember that updating your wardrobe is necessary at any age, but turning 50 allows you to reimagine your looks.
Take Risks
We know the comfort zone is attractive, and changing the way you dress seems meaningless after decades. But it's never too late to reinvent yourself and get positively surprised with versions you didn't know existed. Sometimes, they're actually better versions of yourself.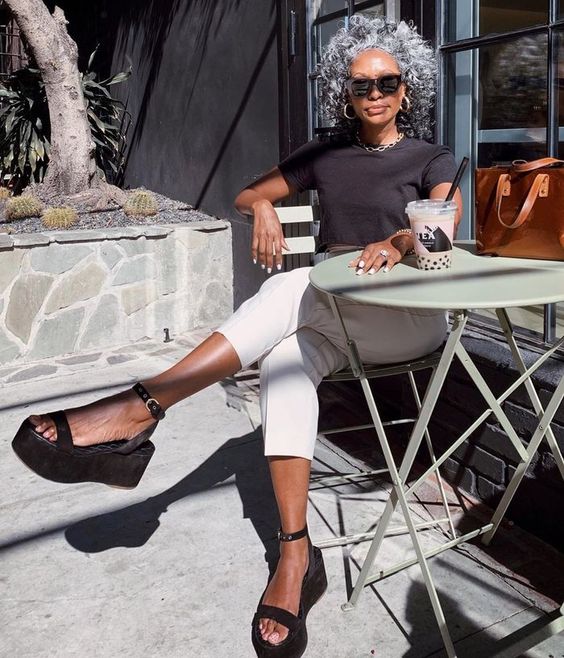 Taking risks doesn't mean shifting your style and personality completely. It means that you pay attention to yourself and cherish your body and spirit. Clothes, accessories, makeup, and hair externalize the beauty we have inside. Ladies, please, never stop blooming.