40 Ideas To Help Upcycle Outdated Clothes Into Trendy Outfits
By Ziyee N November 21, 2021
---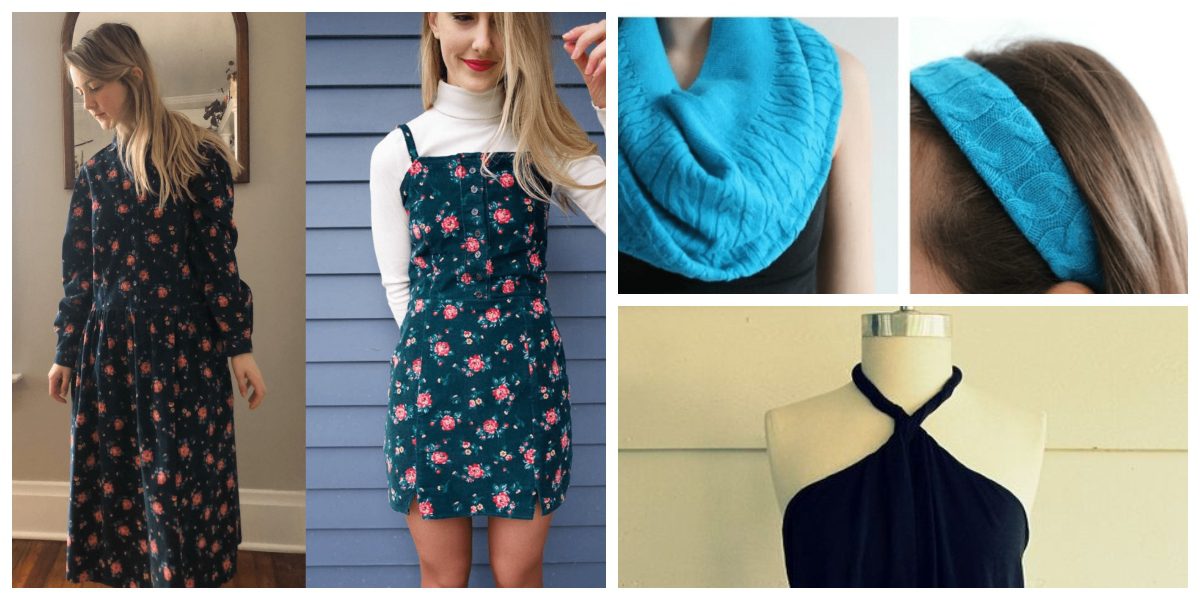 Fashion is ever-changing; the clothes we buy today may go out of fashion in a few months or even a matter of weeks. Therefore, it is extremely costly to become a fashionista in this day and age. Furthermore, clothes come to the end of their lives when they are deemed outdated; usually, the clothes are abandoned and thrown away, which is a total waste of money and bad for the environment. This is why we're here to share some style hacks to transform those outdated clothes of yours into fashionable items that fit current trends; let's jump right in and get started on all these tips because we know you'll definitely pull them off! Remember, fashion changes every few seconds, but style is forever.
1. T-Shirts
T-Shirts are one item everyone has in their closet; T-shirts can be so boring as they are all practically the same. Because there is so little variation, it isn't easy to stand out in plain old shirts and become fashionistas.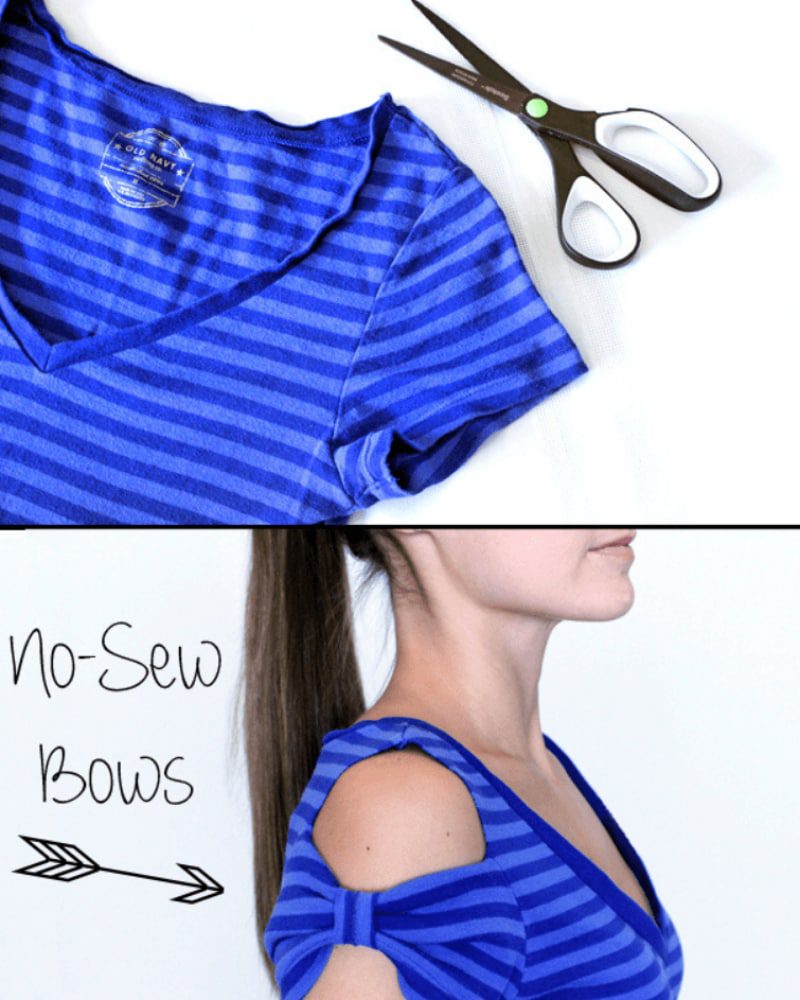 Not to worry; here's something you can do to make your t-shirts a bit more special. Start by choosing a pair of scissors with sharp blades. Then, cut open the sleeves and tie them together into a pretty bow. It's easy!
2. T-Shirt Headband
If you don't like the idea mentioned previously or have some worn-out t-shirts you were going to throw out, try this instead: transform the old t-shirts into an accessory that's wearable day and night. You can get several headbands from one shirt!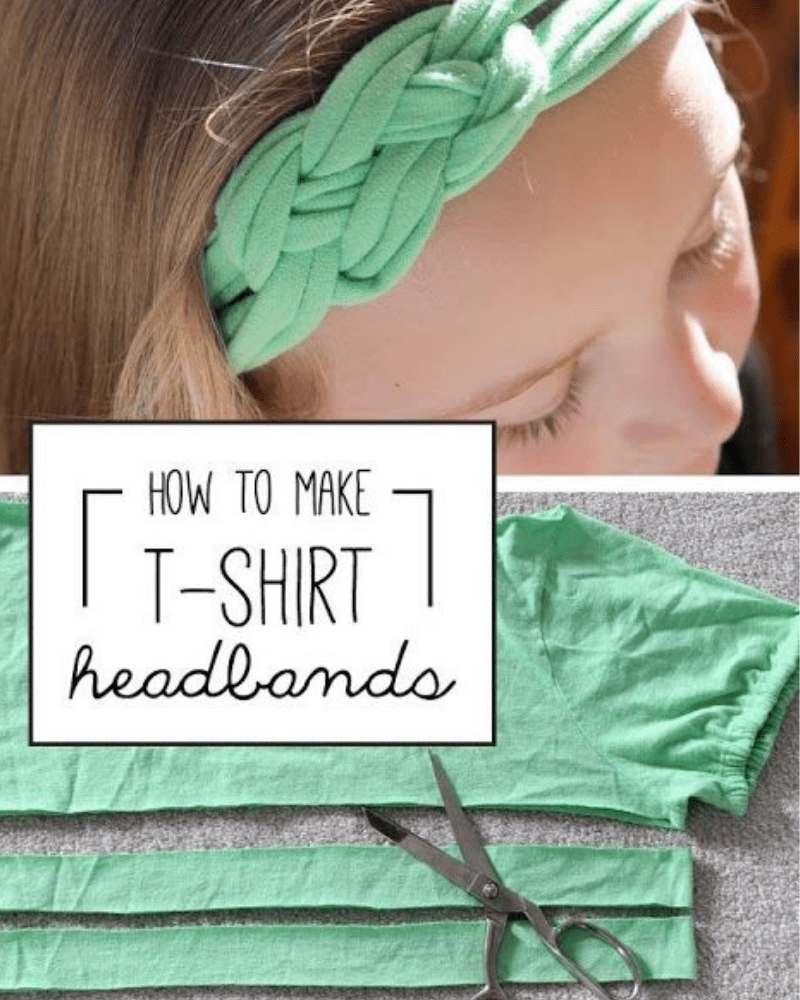 Headbands are one accessory that you could wear throughout the entire day. Go ahead and choose old t-shirts of your preferred color and cut them into strips. Now, braid them, put them on your head, and you have a chic accessory.
3. T-Shirt Accessory
On the other hand, turn your old t-shirts into necklaces to pair with plain clothes that you have. This is a great way to elevate the looks of an ordinary outfit and, as a bonus, is easy to make too!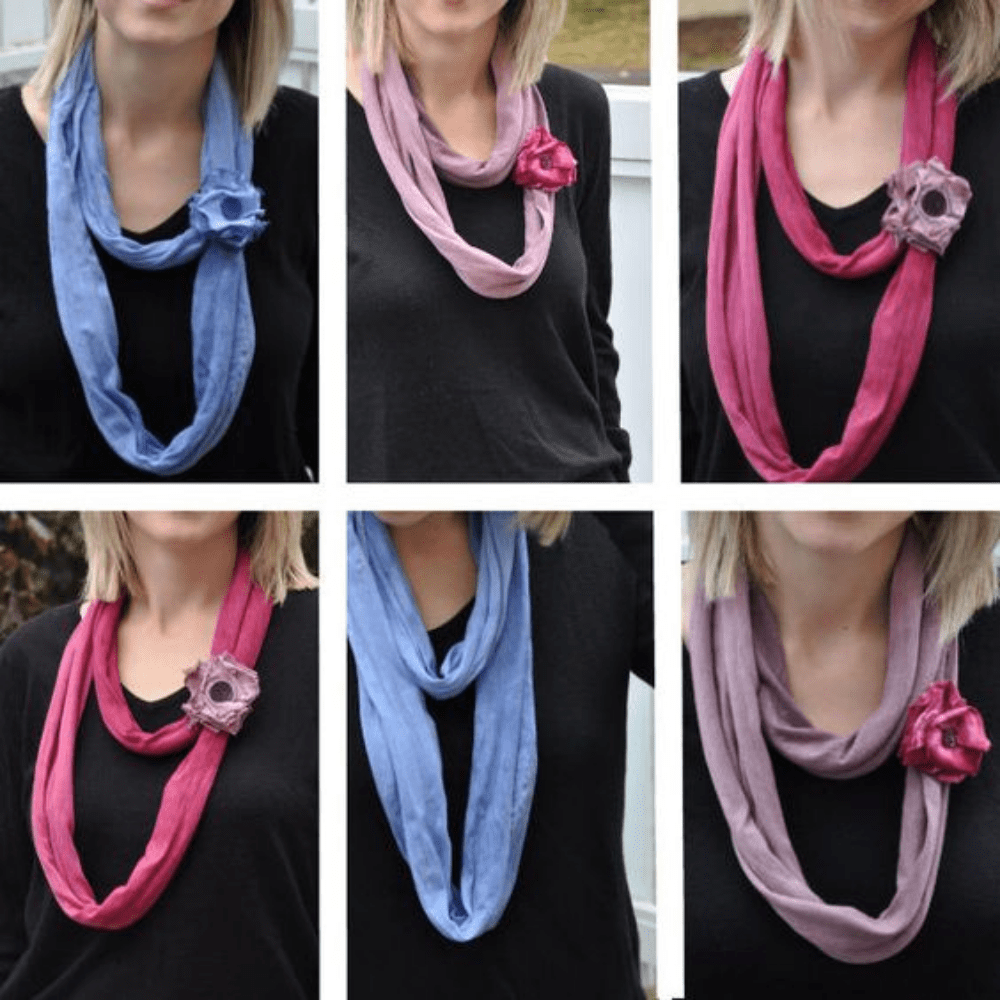 So, just cut your old t-shirt up and layer it around your neck. For detailing, add flowers made of other upcycled material or pins or beads or badges. The end product would impress your friends and have them begging for the creator's name!
4. T-Shirt Skirt – Part 1
Conversely, turn your old t-shirts into skirts and dress to impress! It's a great way to use your old clothes, but in a new way; all you need is a pair of scissors and patience because this would take some time.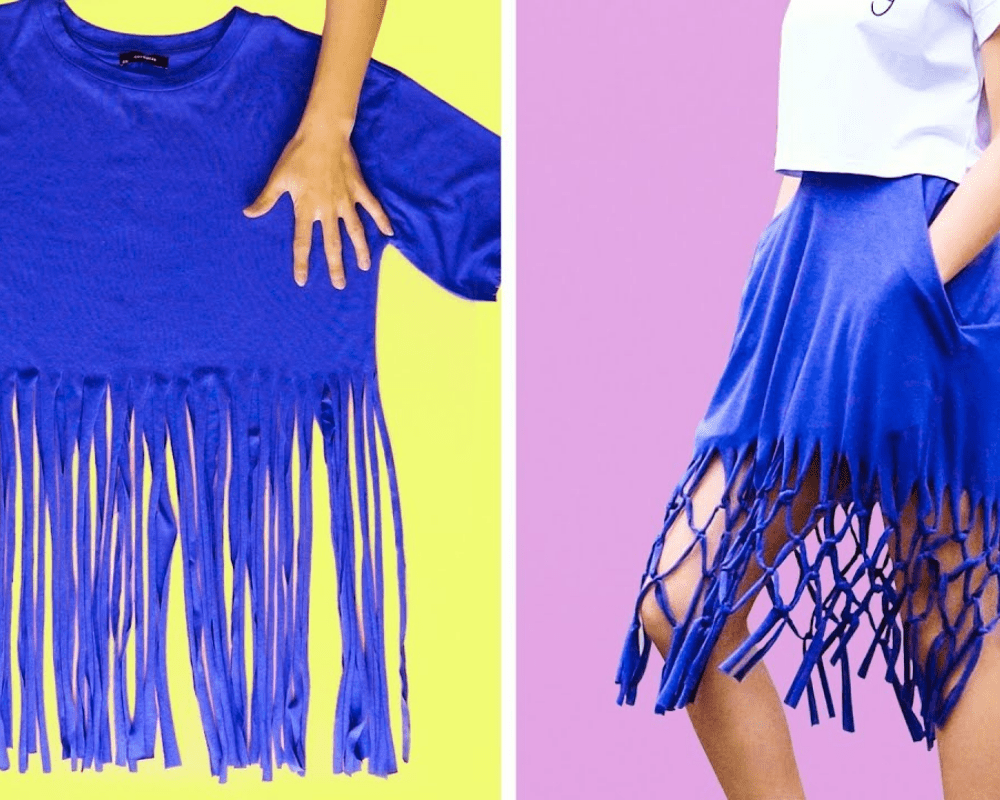 Start by cutting the bottom half of your old t-shirt into strips. Then, tie them together to form a sort of net pattern. Finally, transform the top of the t-shirt, and you'll get a cool skirt as shown in the picture above, which has pockets!
5. T-Shirt Skirt – Part 2
Other than these ideas, you can transform old t-shirts and sweaters into a mini skirt that's much more flirtatious than the idea mentioned before. Mini skirts are great because they show off your toned legs and are easy to pair.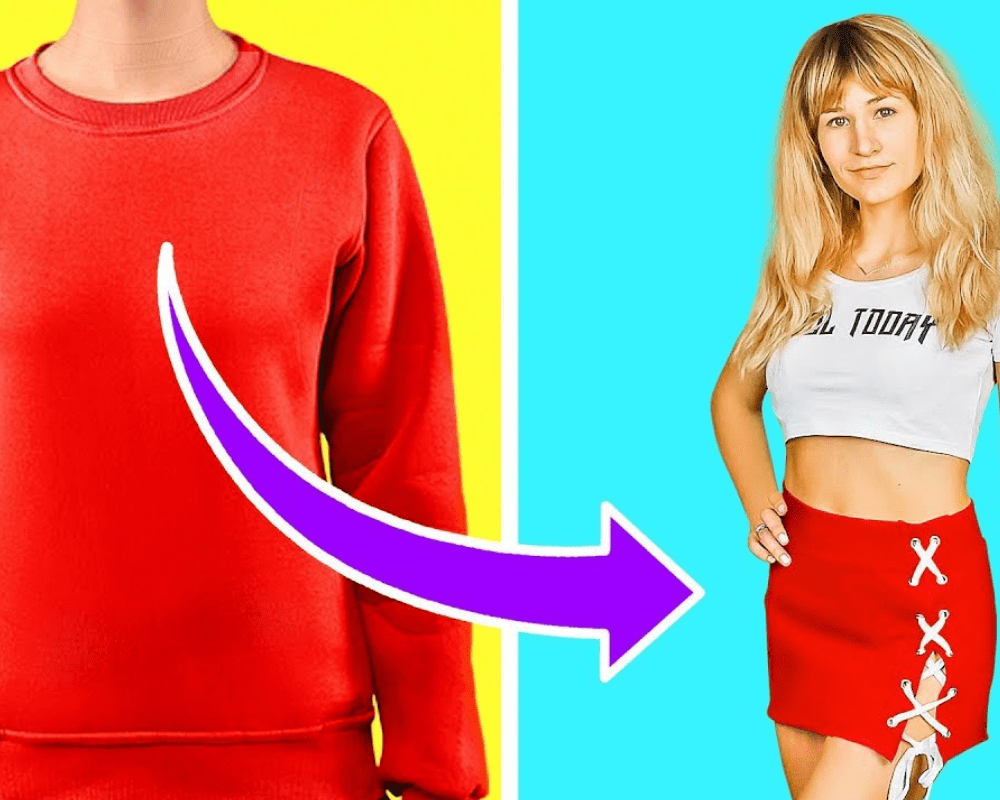 This woman made a mini skirt out of an old sweatshirt. What's more, she created a slit down the side of the skirt and added shoelaces to the slit; this detailing took the skirt to a whole new level, and we're absolutely loving it!
6. T-Shirt Transformation
If you're not a big fan of skirts or dresses, then maybe you could try transforming your old t-shirts into a halter top which is very trendy right now. All the materials you need are an old t-shirt, sewing tape, and fabric scissors.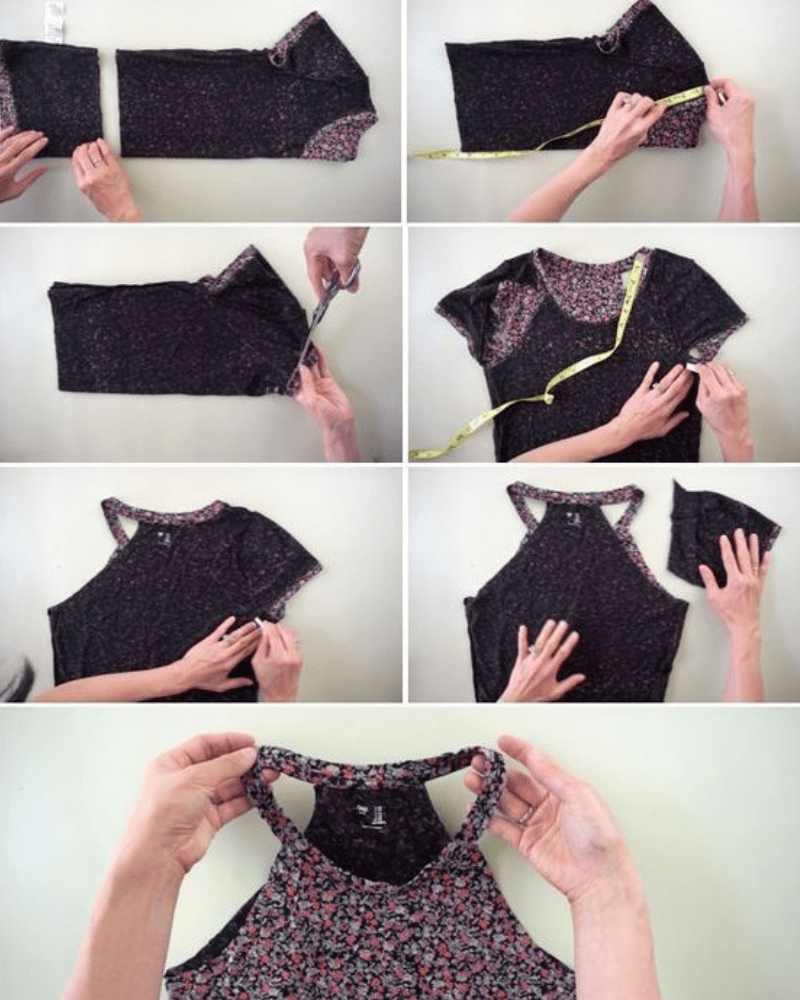 With the t-shirt you've chosen, measure the sleeves carefully and cut them off; be sure to use a pair of sewing scissors that are sharp, or you could ruin the look. Once the sleeves are cut out, you'll be left with a beautiful halter top.
7. Date Worthy T-Shirt
When you're going out on a date, you'd probably want to dress up nicely to make a good impression; your first outfit choice would most likely not be a t-shirt. But what if we told you that it could be?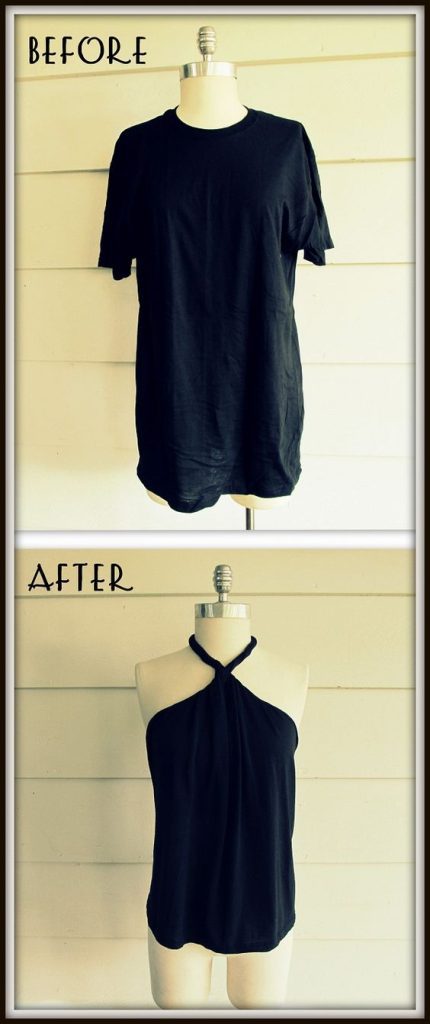 This transformation done on a plain black t-shirt is absolutely amazing! Who knew you could get a date night-worthy outfit from some old clothes? The transformed t-shirt can be paired with jeans for a more casual look, or you can dress it up by pairing it with a skirt.
8. T-Shirt Cutouts
This next fashion tip seriously tests our bravery. For those bold enough, dare to try this! Don't be fooled by how easy t-shirt cutouts look; this actually requires a whole lot of planning and patience, as well as a pair of good scissors.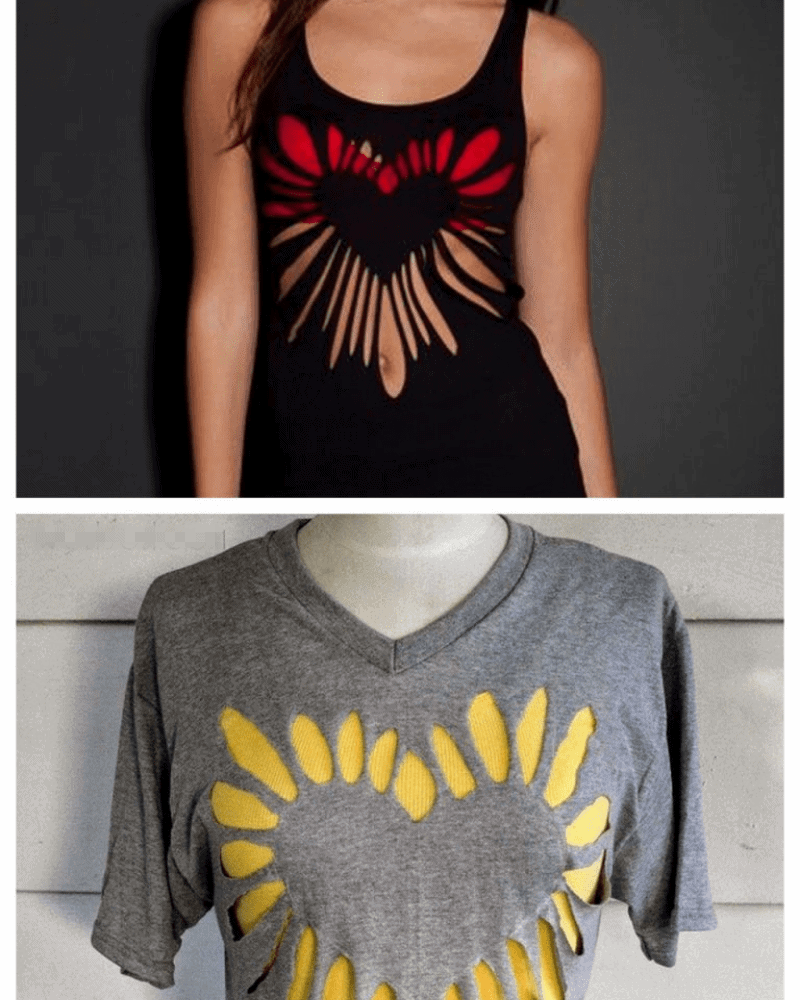 First, you'd have to draw the design on the t-shirt. Then, very carefully cut out the design. The end product could look great if you take your time. And you'd need to pair another shirt underneath it, or else your undergarments would show.
9. T-Shirt Rug
Alternatively, you can turn unwanted pieces of clothing lying around in your home into household items such as a rug. This is a great way to upcycle your old clothes, especially old t-shirts. Your pets would surely love it because it would smell like its humans.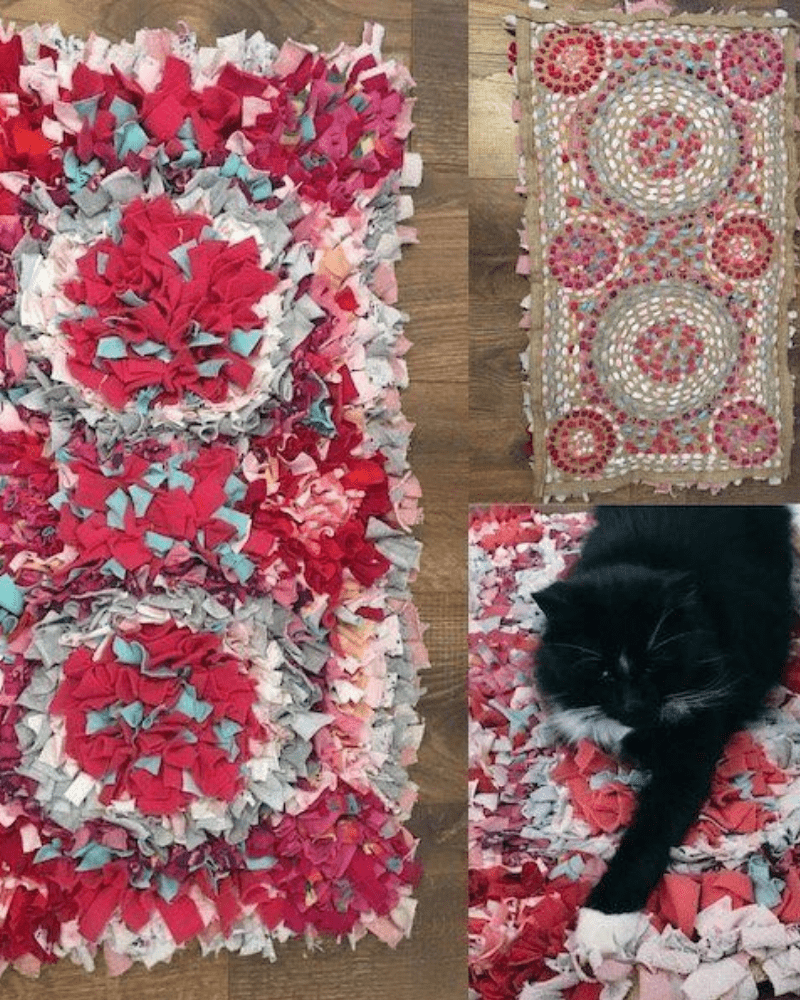 As shown in the picture above, the woman turned her unused clothes into a beautifully patterned rug. All she had to do was tie knots! These rugs are rather popular in Malaysia now, so you can create one of your own and stylishly "dress your home."
10. T-Shirt Blanket
Instead of turning those old t-shirts into a rug, why not attempt transforming them into a comfortable blanket? With all the cool t-shirt designs you have, we bet you could make yourself a uniquely amazing blanket that's one of a kind.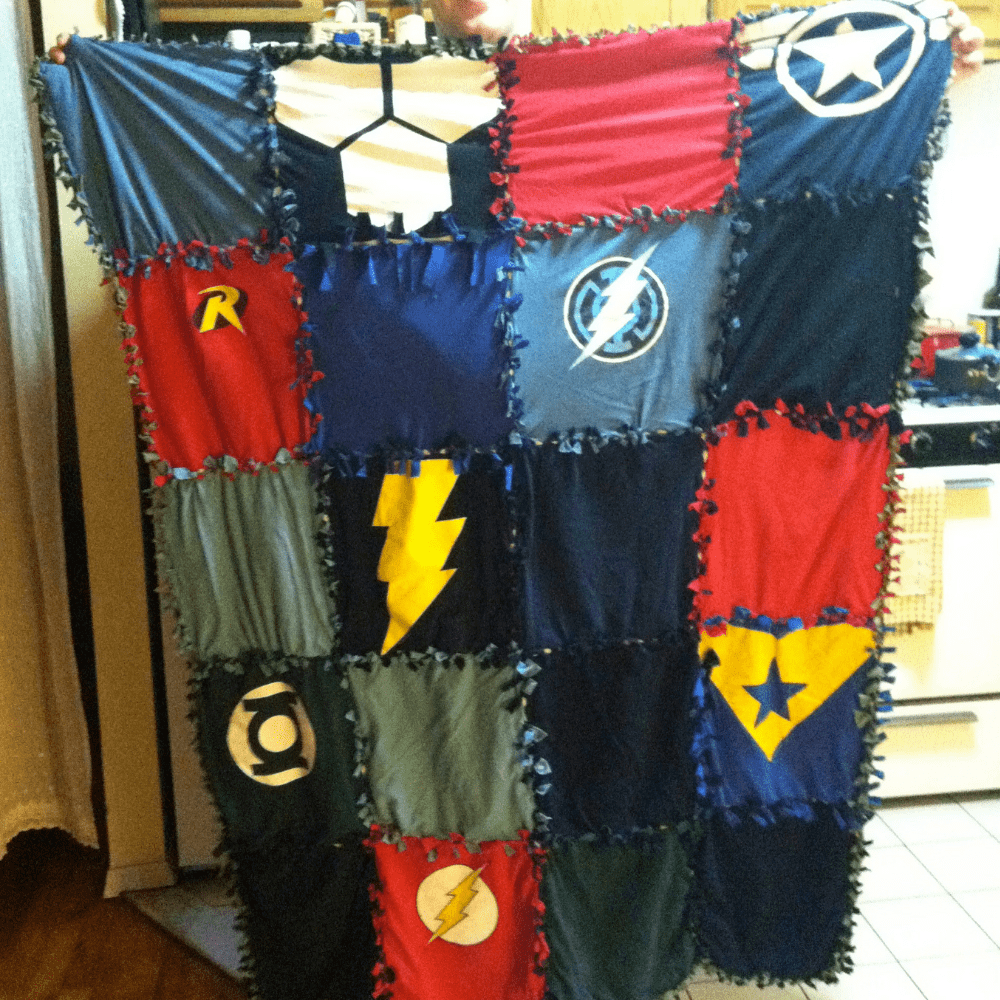 Start by going through your closet and picking t-shirts you haven't worn in a while. Then, cut out the part of the t-shirt with the designs and sew all the pieces together. Or you can tie the pieces together, like in the photo.
11. Washed Out Jeans
Jeans are another staple fashion piece to have in your wardrobe; they go with almost everything are extremely comfortable to wear. Most jeans' only downside is that they wear out after some time and look washed out. But you can use that to your advantage!
There's a simple solution for this, and it requires only two materials – paint and lace material. Place the material on your worn-out pair of jeans and spray paint across it; you can either spray paint all of the fabric and create an entirely new pair of jeans or just paint a small portion.
12. Ripped Jeans
Other than regular old jeans, ripped jeans are quite trendy nowadays, but all the ripped jeans look the same, and it's difficult to have a unique look when everyone is wearing the same thing. Can you have the best of both worlds? Yes!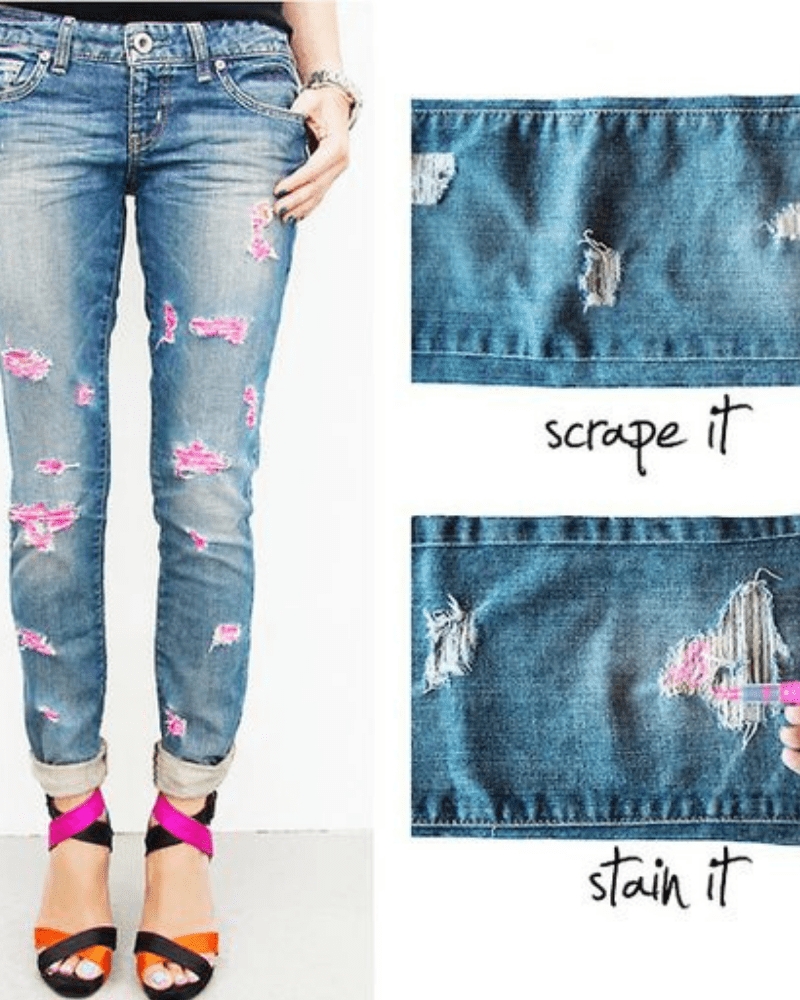 One simple hack to stand out in ripped jeans is to add a pop of color; this can be done with merely a highlighter. Use highlighters of your preferred color to color the rips in your jeans; for non-ripped jeans, use scissors to make mini holes in the jeans first.
13. Jeans With a Dress
Since k-pop girl group Blackpink's member Rose uploaded a picture of her wearing a pair of jeans underneath a flowy dress, it has become a trend that many are dying to try, and let's be honest; it does look really good.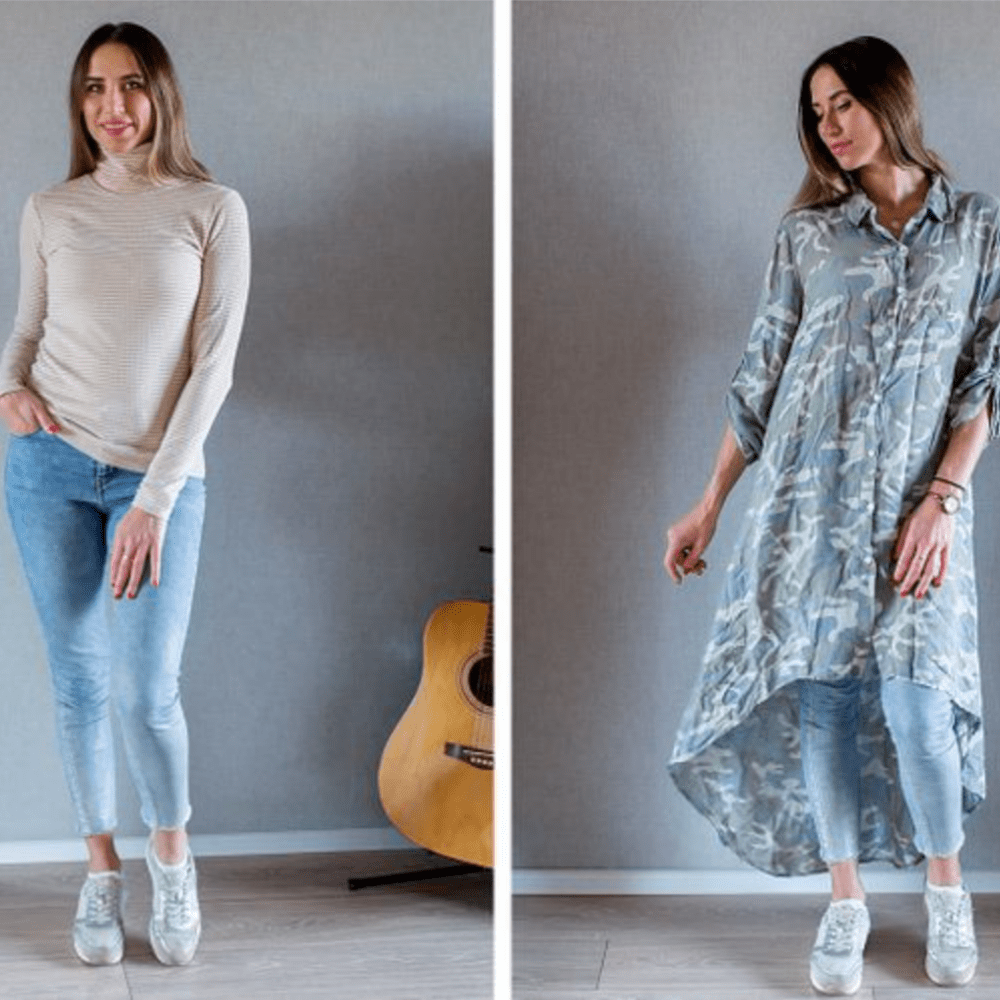 This is a great way to elevate an ordinary dress. Additionally, it's a unique way to create an outfit out of plain and boring old jeans. Just take a look at the picture above; we can definitely see a difference.
14. Jeans Holder
For those whose jeans simply would not fit anymore, this next idea is great for turning those jeans into something useful around your household; it is a better alternative to throwing them away or giving them away to someone else.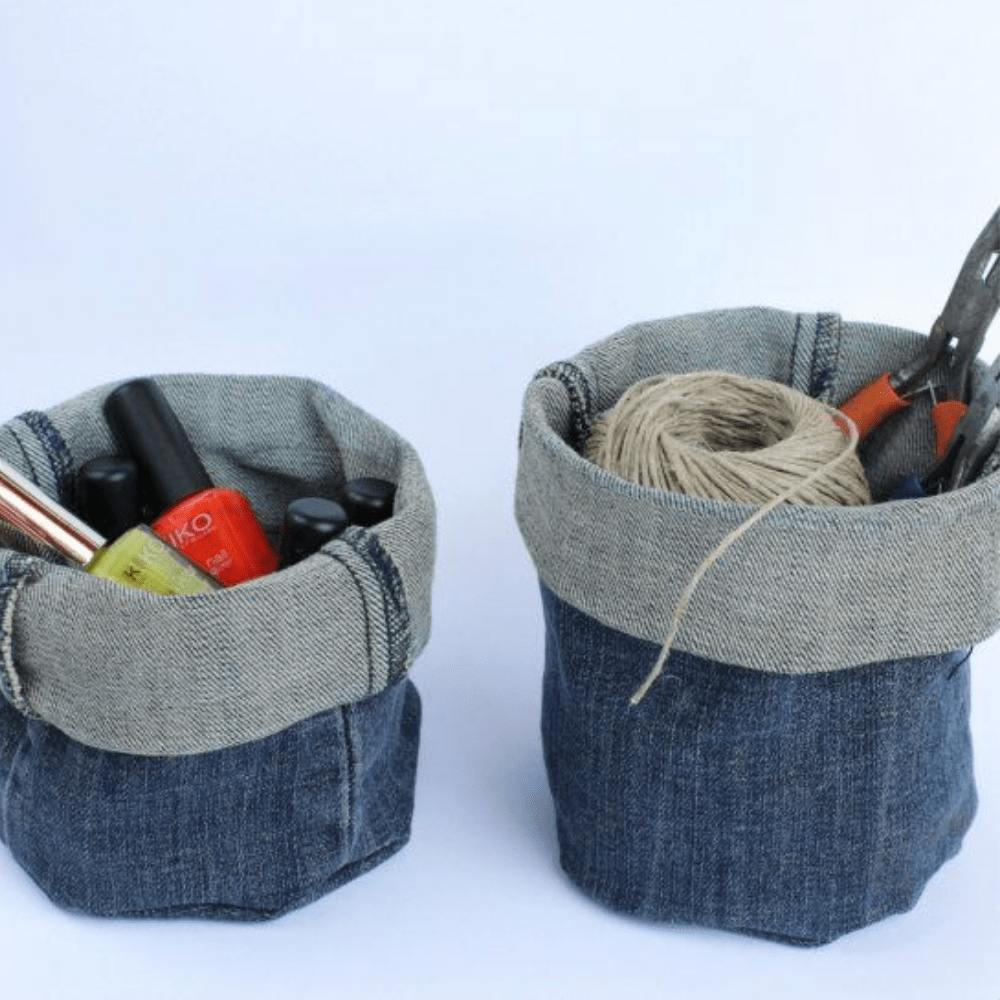 Due to how sturdy denim is, turning them into jars would be the perfect way to put old jeans to good use, not to mention how chic you'd look bringing a denim pencil holder to school; all your friends would be dead jealous of you!
15. Patterned Pants
Although some fashion items look fine on their own, patterned items go out of style very easily. This is when it is time to upcycle; it is necessary to transform outdated pants into something slightly more suitable to today's fashion trends.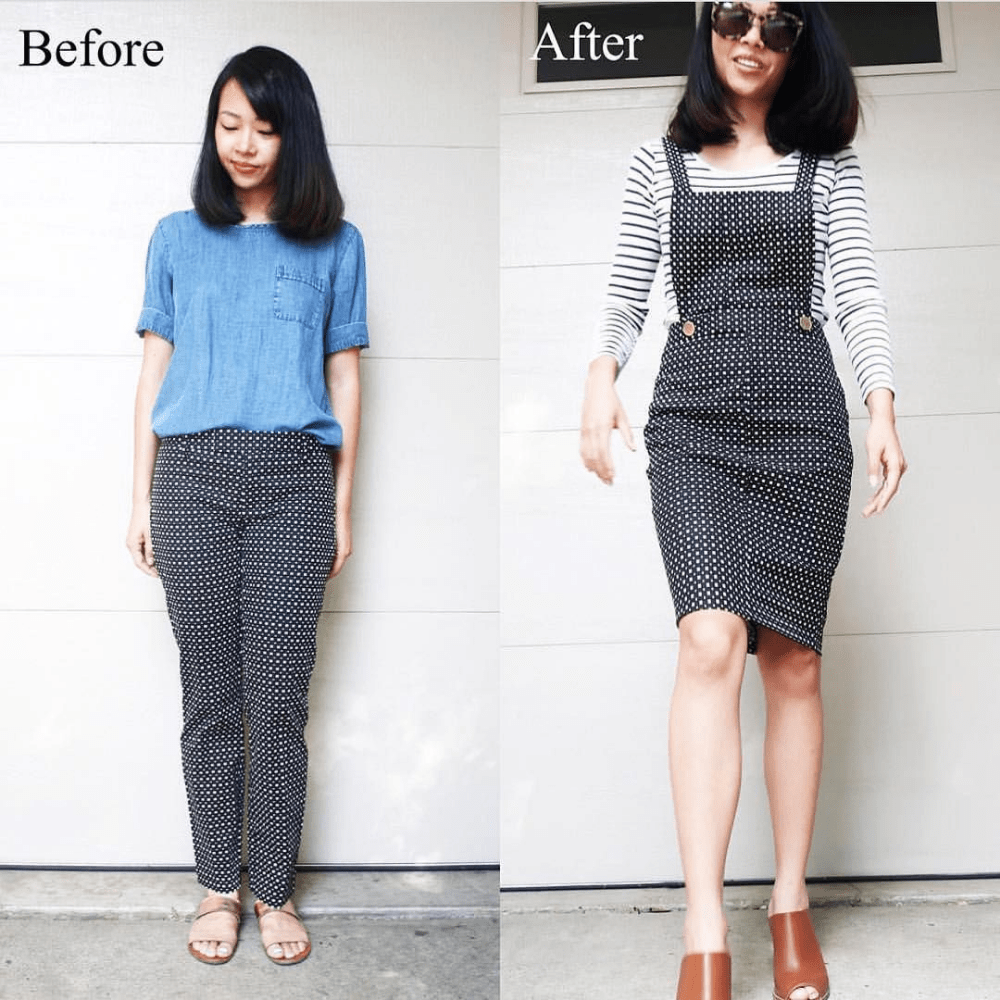 Take inspiration from the picture above. A regular outdated pair of pants turned into a fashionable dress appropriate for just about any occasion. Note how ordinary the item looks before its transformation and how much it has improved after alteration.
16. Dress Shirts
While t-shirts and blouses are essentials in casual wear, dress shirts are must-haves for formal events. They can sometimes be expensive so tossing them is too depressing. What if it could be transformed into baby clothes? Your baby would be the most stylish in town!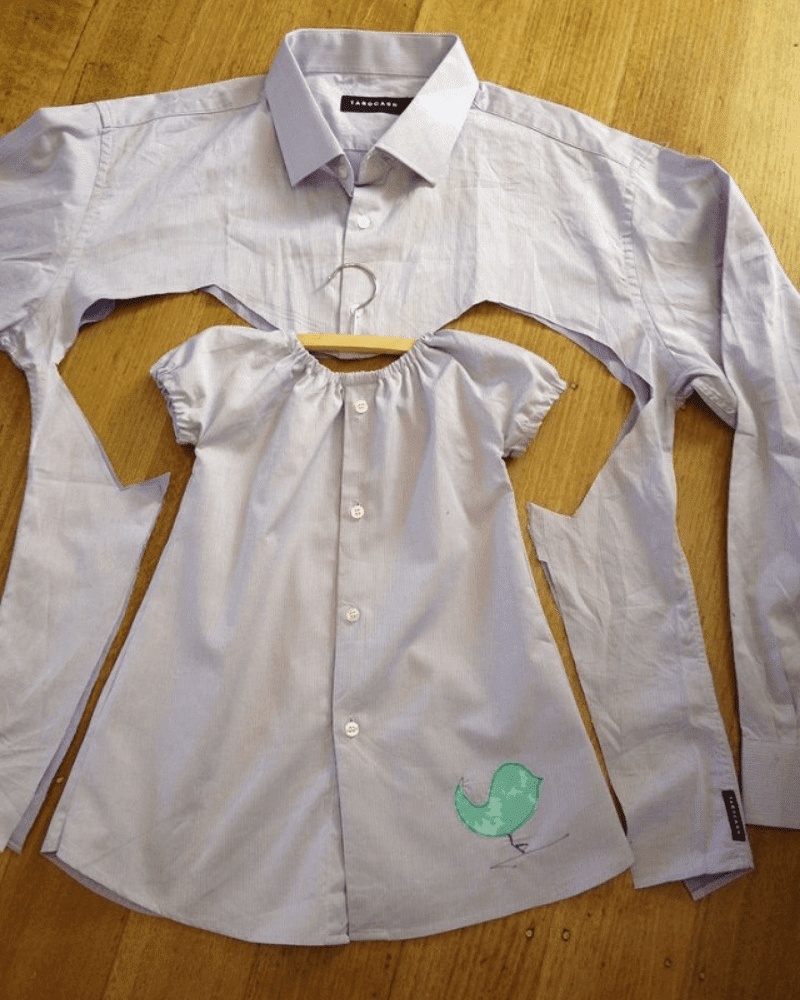 Transform your old dress shirt into a cute shirt for your baby by cutting out the shape of the desired baby clothes and sewing the pieces together as shown in the picture above; you could add detailing with cute pictures or fabric stickers.
17. Dress Shirt Bags
Alternatively, there are other ways to upcycle an old dress shirt; for example, you could make some alterations and transform it into a cute t-shirt to wear at home or take it up a notch and turn it into a bag!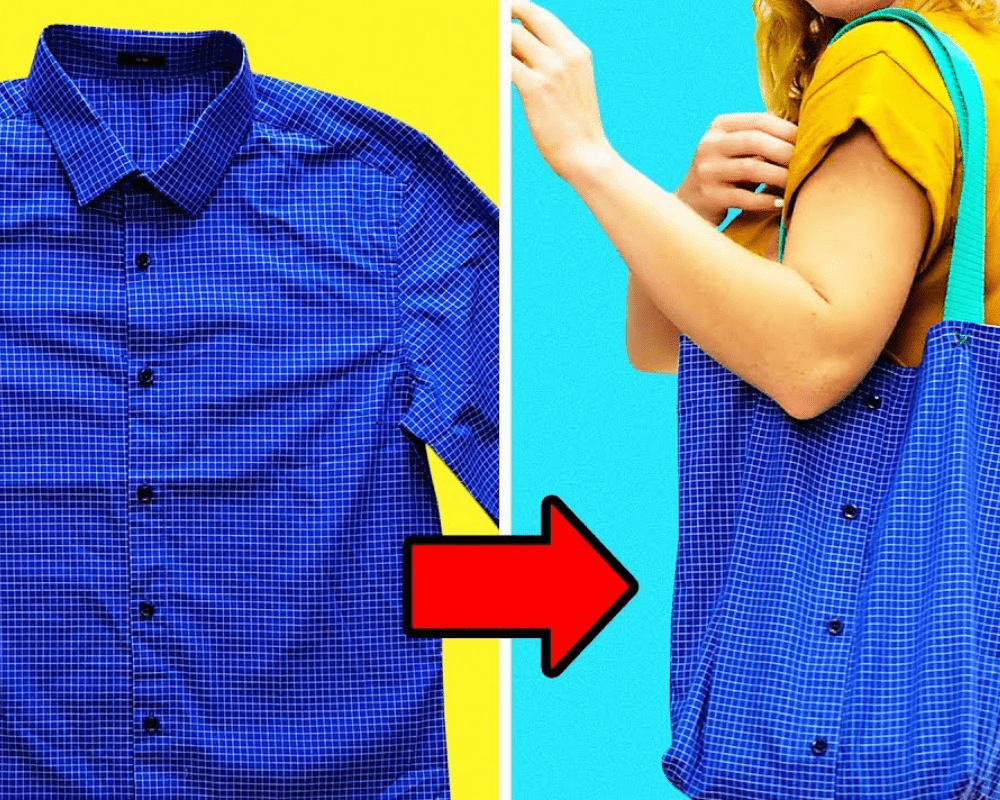 With a few cuts here and there, sewing parts together here and there, then finally adding straps, you'll have your very own dress shirt grocery bag. You'll definitely draw the attention of passersby with this unique and stylish reusable bag.
18. Two-Piece Dress Shirt
As mentioned previously, a dress shirt can also be turned into a cute shirt to wear at home, but what about separating one dress shirt into a two-piece outfit? Grab your sewing kit and scissors, and get ready to jump into this DIY project.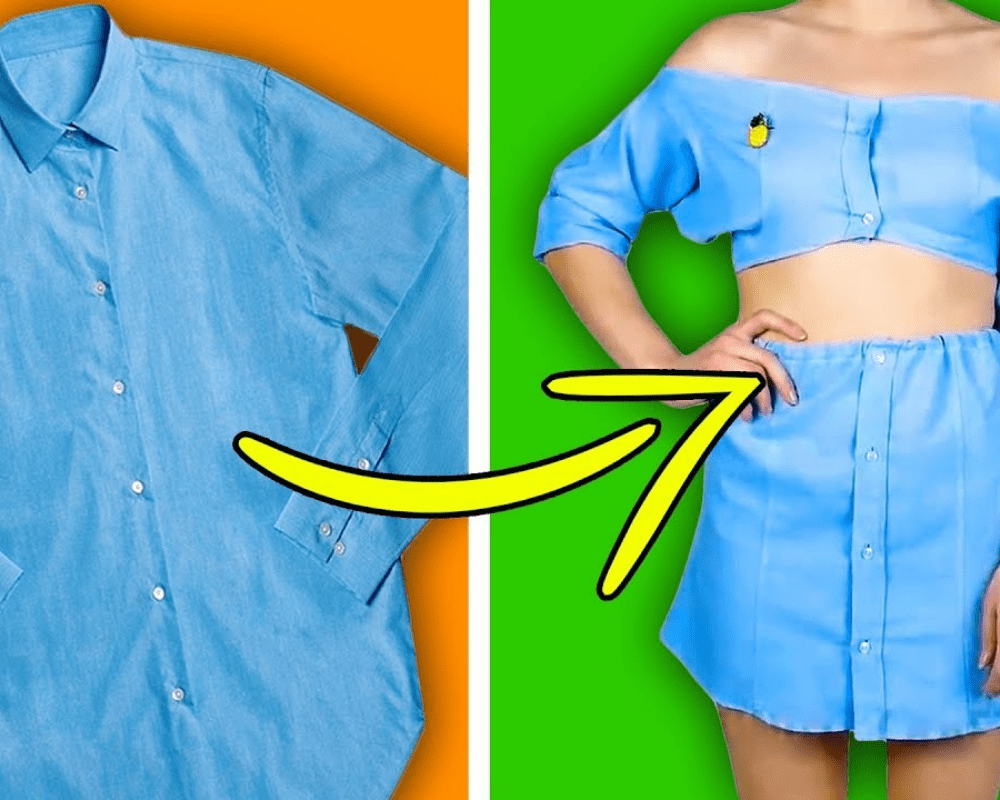 Firstly, cut the dress shirt in two; be sure to make the bottom part long enough for you. Then, cut off the dress shirt's neckline so that it forms an off-shoulder top. Finally, sew on elastics for the bottoms, and you'll have your new outfit.
19. Denim Dress Shirts
Denim dress shirts constantly come and go when it comes to fashion; it might be unwise to get rid of denim dress shirts as soon as they go out of style because we know they will come back pretty soon.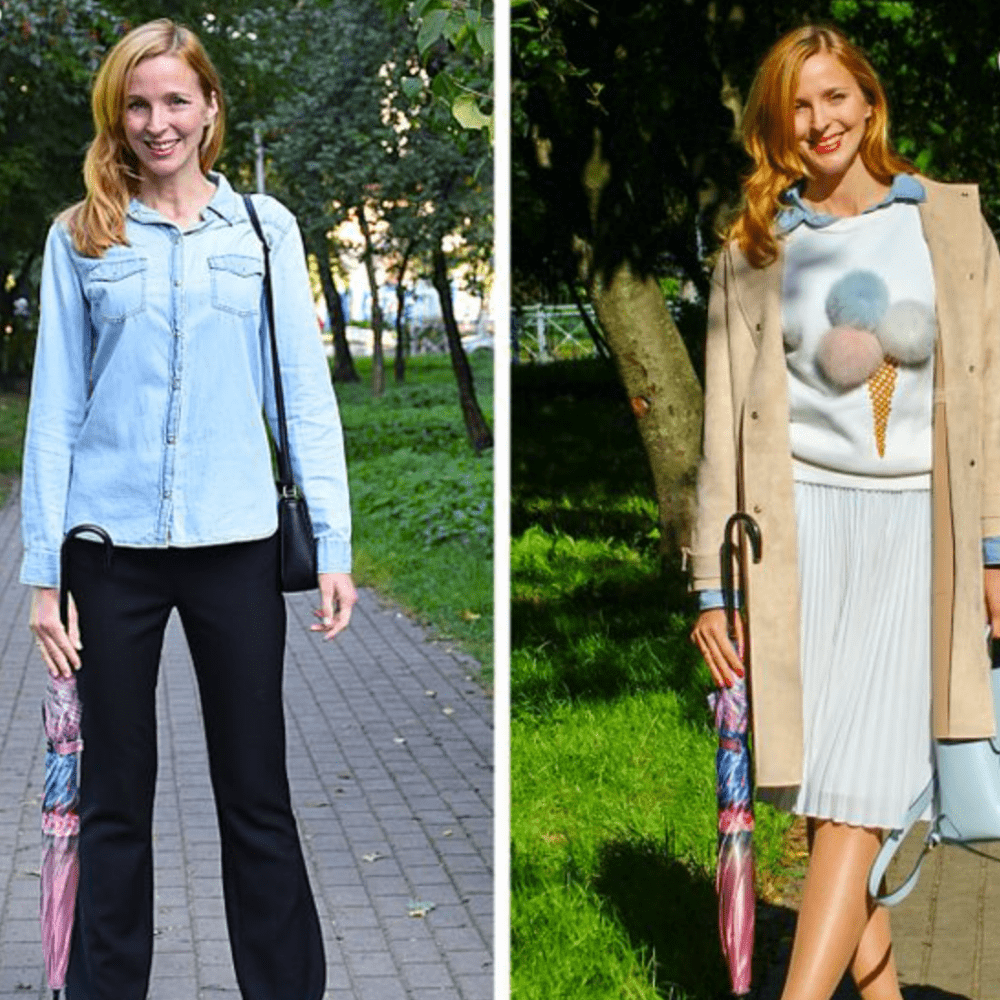 One easy solution is to wear the dress shirt under a sweater; this adds layers to your outfit, bringing them to a whole new level. Not to mention, a pop of blue under a plain sweater would bring out anyone's eyes.
20. Chic Shirt
On the other hand, transform a regular work shirt into a chic version of a work shirt. Notice how ordinary and boring the shirt originally looks, and how fashionable it became when some tweaks here and there has been made.
This transformation seriously needs some praise; this is some top-notch work done here. Stylish yet work-appropriate – not to mention it looks comfy. We sure are jealous of the woman who'll be wearing this to work as many of her colleagues will be.
21. Jerseys
Other than t-shirts, jeans, and dress shirts, another common must-have is jerseys; they don't really go out of style but rather get stretched out and don't look best once out of shape. However, you shouldn't be so quick as to discard them.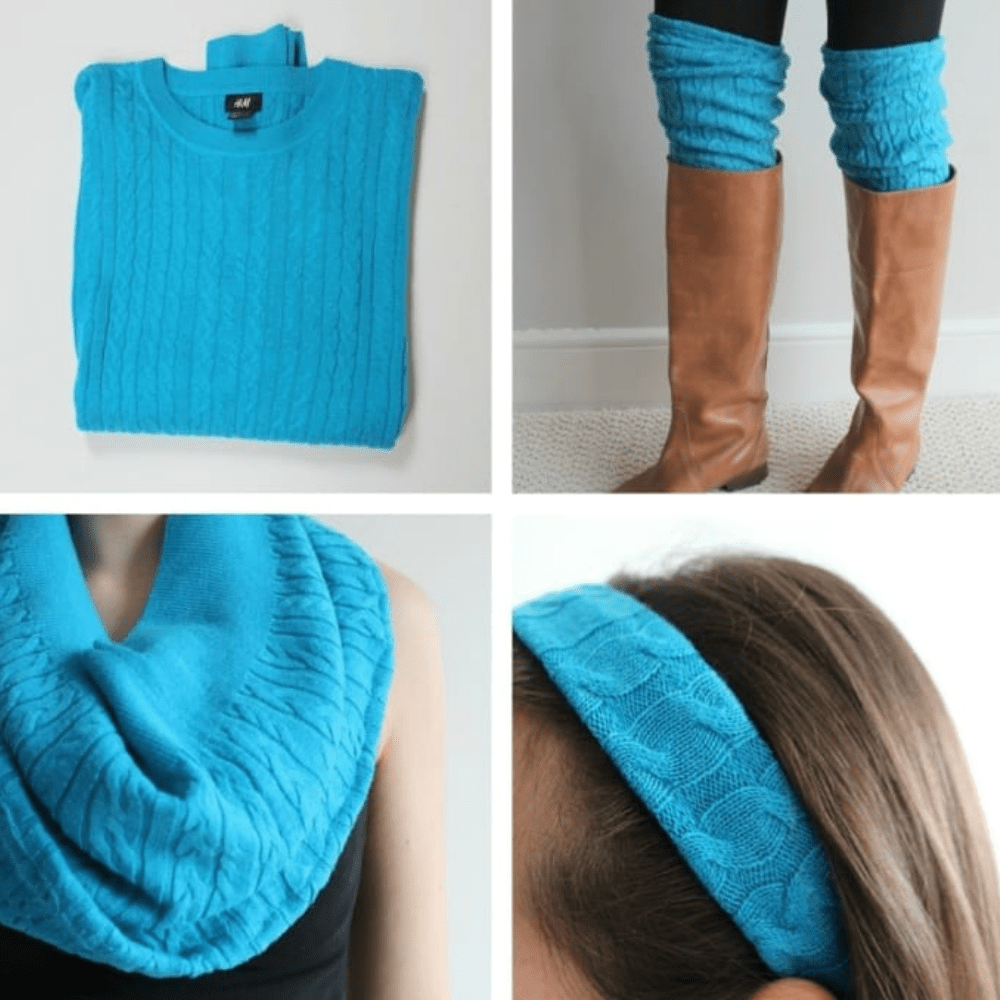 There are numerous ways to transform old jerseys into fashionable items to wear; you could turn it into legwarmers for the next winter, or turn it into a scarf, or make a bunch of headbands out of it just as you did with t-shirts.
22. Granny's Dress – Part 1
As mentioned above, when clothes become outdated, they're usually thrown out, recycled, or given away to someone else, probably one of your relatives. When you're on the receiving end of these outdated clothes, you're most probably scratching your head. What to do with them?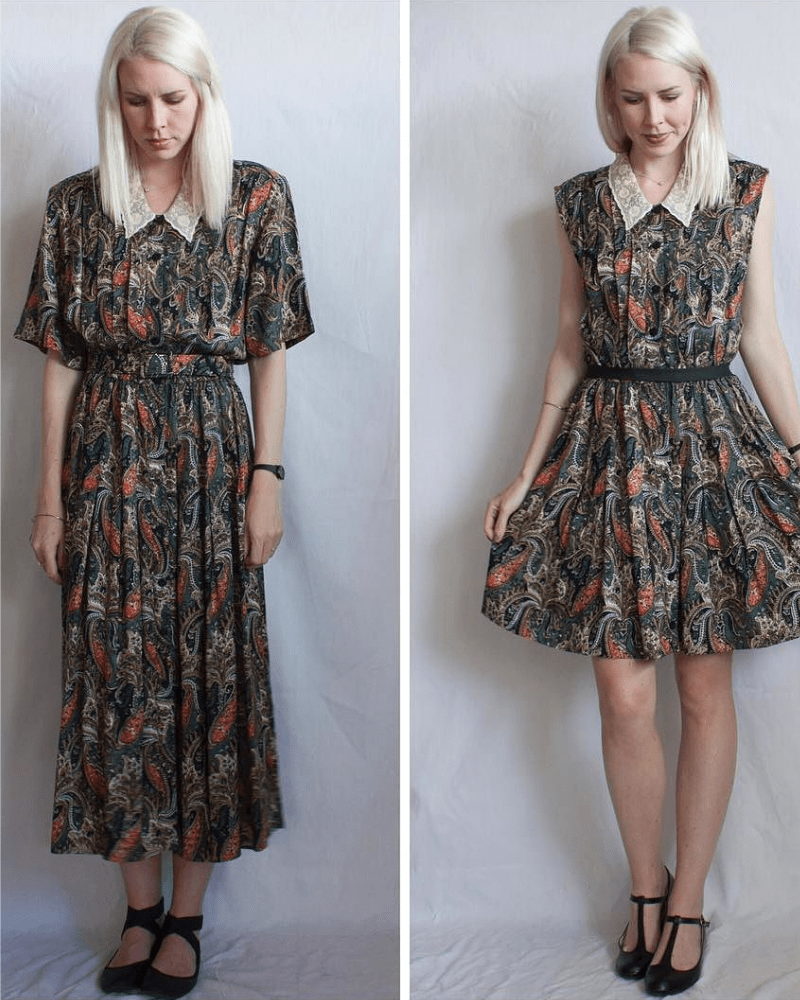 It isn't such a good idea to give or throw them away. The best thing to do is to revamp these clothes. Give your granny's dress a makeover and turn it into something trendy; you can either do this yourself or get a professional to do it for you.
23. Granny's Dress – Part 2
As the saying goes, one man's trash is another man's treasure; or in this case, Granny's trash might just be our treasure. When you first get your hands on an old dress, it might look like there's no room for improvement.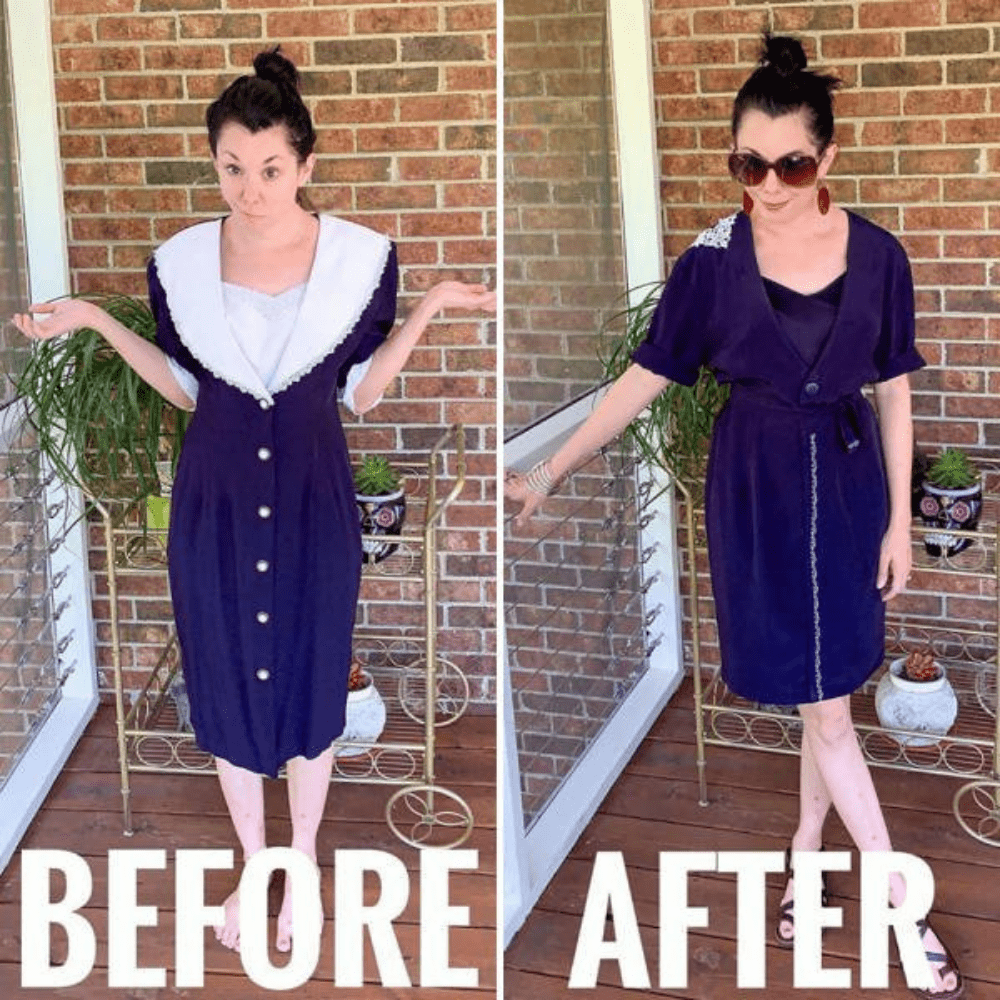 However, with a little professional insight and determination, you'd be surprised at how pretty the dress would turn out to be! In the picture above, Granny's old dress was transformed into a fashionable coat-like outfit with just a few tweaks.
24. Granny's Blouses
Outdated blouses are another fashion item that are often "passed on" from one relative to another. Furthermore, patterned blouses are extra difficult to pair with other articles of clothing to make a cute outfit. As a result, they are often abandoned.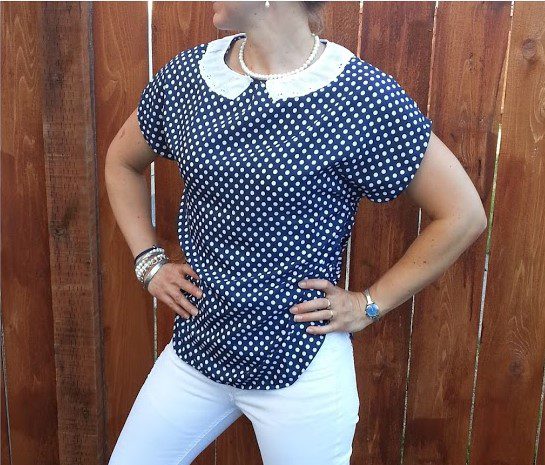 Fear not, take inspiration from the blouse shown in the picture above, which is the after photo of a regular old blouse altered into a trendy shirt; this is a good shape as it is very flattering for basically all body types.
25. Oversized Clothes
As online shopping is getting more and more popular, it is really not that rare to receive one or two pieces of clothing that don't quite fit you right. Some of them might be slightly baggy due to a slight difference in the size guide.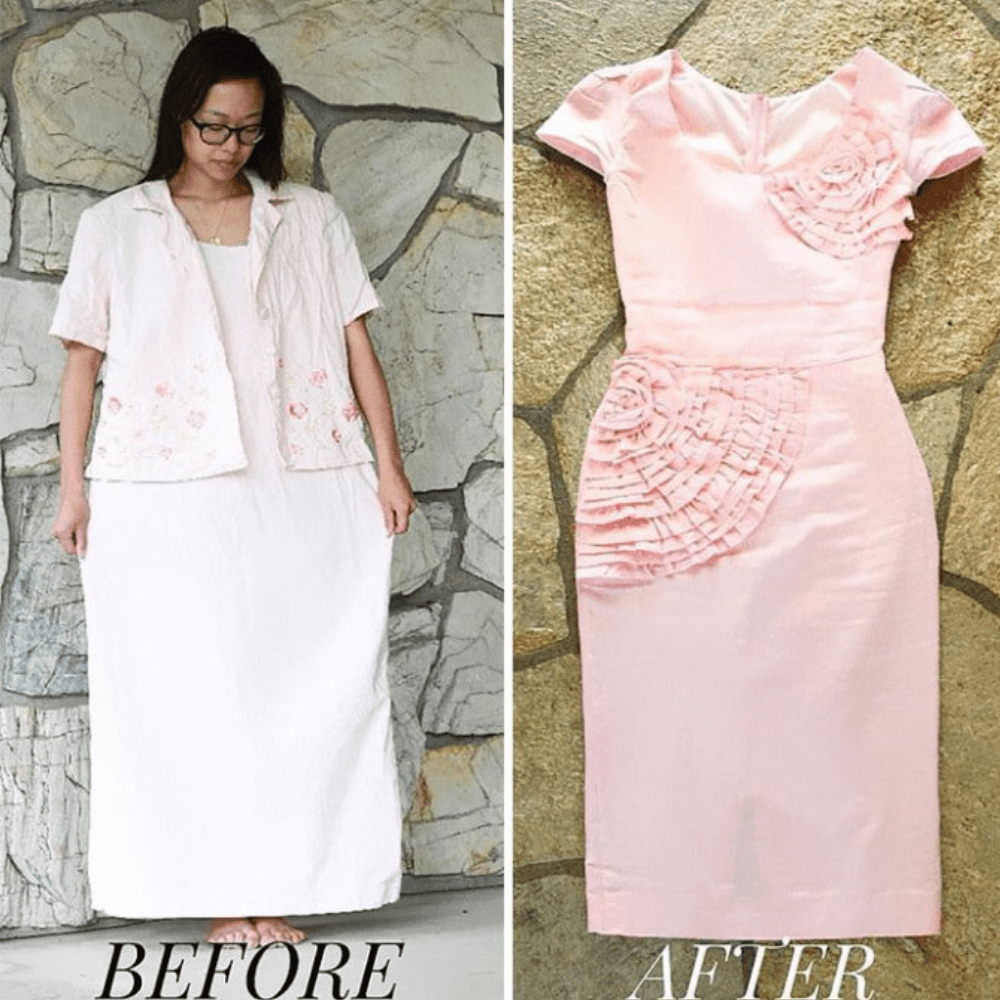 Fortunately, there's something you can do to save that piece of clothing and not let it go to waste. You can bring it to a tailor and have them modify the clothes to your size. You can do it yourself, too; there are a couple of tricks you could learn from YouTube.
26. Oversized T-Shirts
While oversized t-shirts are quite trendy, most of us just wear them when we're lounging at home or as pajamas. However, if you want to wear them outside and look cuter than they are in their original form, try this next idea.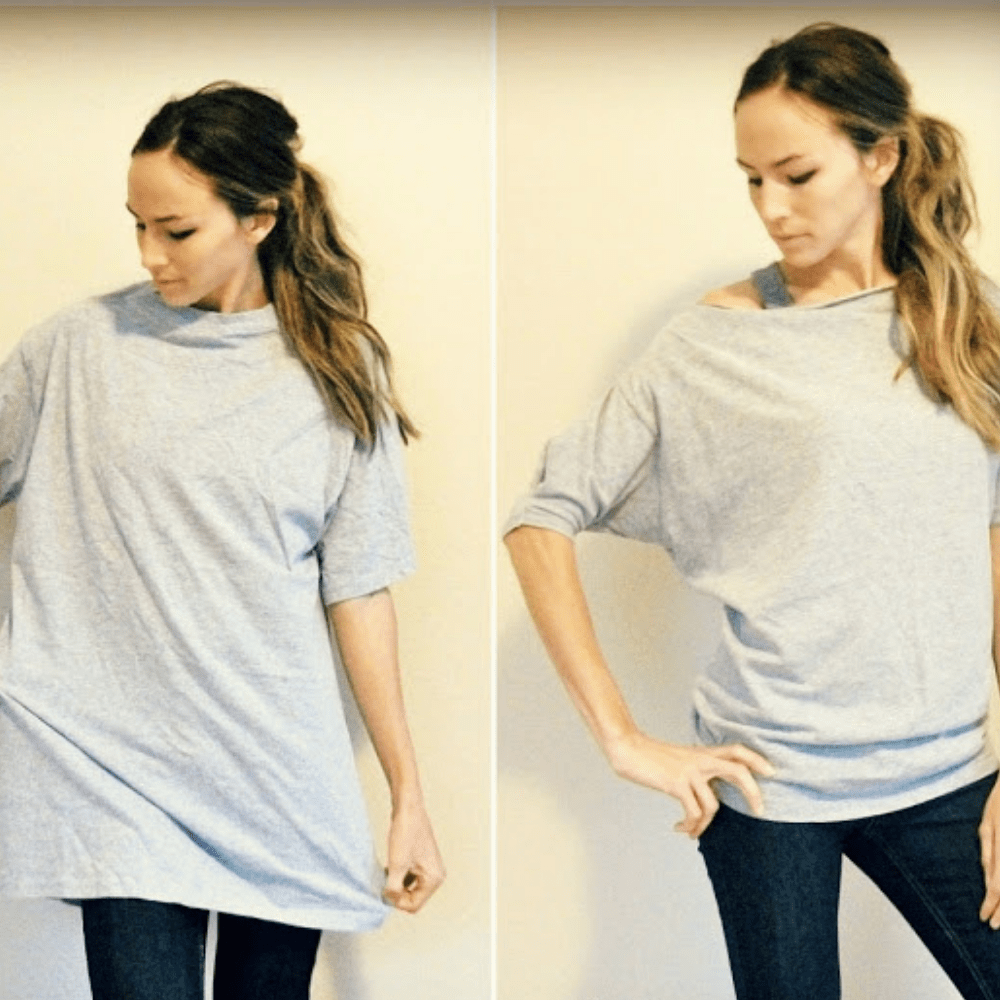 For this, you'll need a pair of scissors with sharp blades. Shorten the hem and cut off the neck collar; if you're not sure where to cut, be sure to mark it down first; this would give you a rough idea of where you should start.
27. Oversized Dresses
Another piece of fashion that looks unflattering when it's oversized is a summer dress; oversized dresses hide all your curves, and make the outfit look sloppy. An easy solution to this would be to cinch in the waist area to better show off your shape.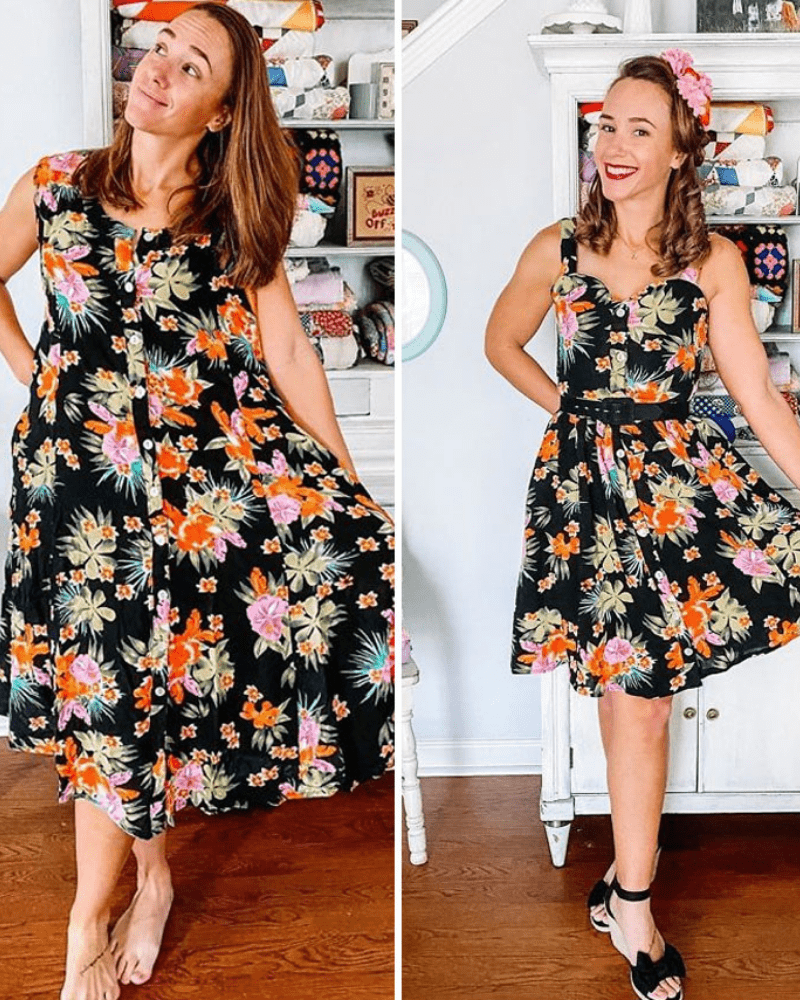 Alternatively, alter the entire dress and turn it into a dress fit for summer just as the woman in the picture did! In addition to making the dress shorter, she altered the original neckline into a sweetheart and cinched in the waist with a belt, making the perfect summer dress!
28. Baggy Green Dress
As mentioned above, baggy dresses are very unflattering; just take a look at the picture on the left below, and you'll get the idea. The baggy green dress makes the lady look a little sloppy, and judging by her face, she doesn't love it either.
Then, the dress was completely altered, and the result gives off an entirely different vibe. The lady looks so much more put together and is well-dressed for any occasion. This is definitely one outfit revamp that is worthy of our applause!
29. Floral Dresses
Floral dresses used to be very trendy, but it has gradually gone out of style. Although some floral dresses look very pretty, most of them can potentially make you look like you're wearing your grandmother's sofa pattern as an outfit.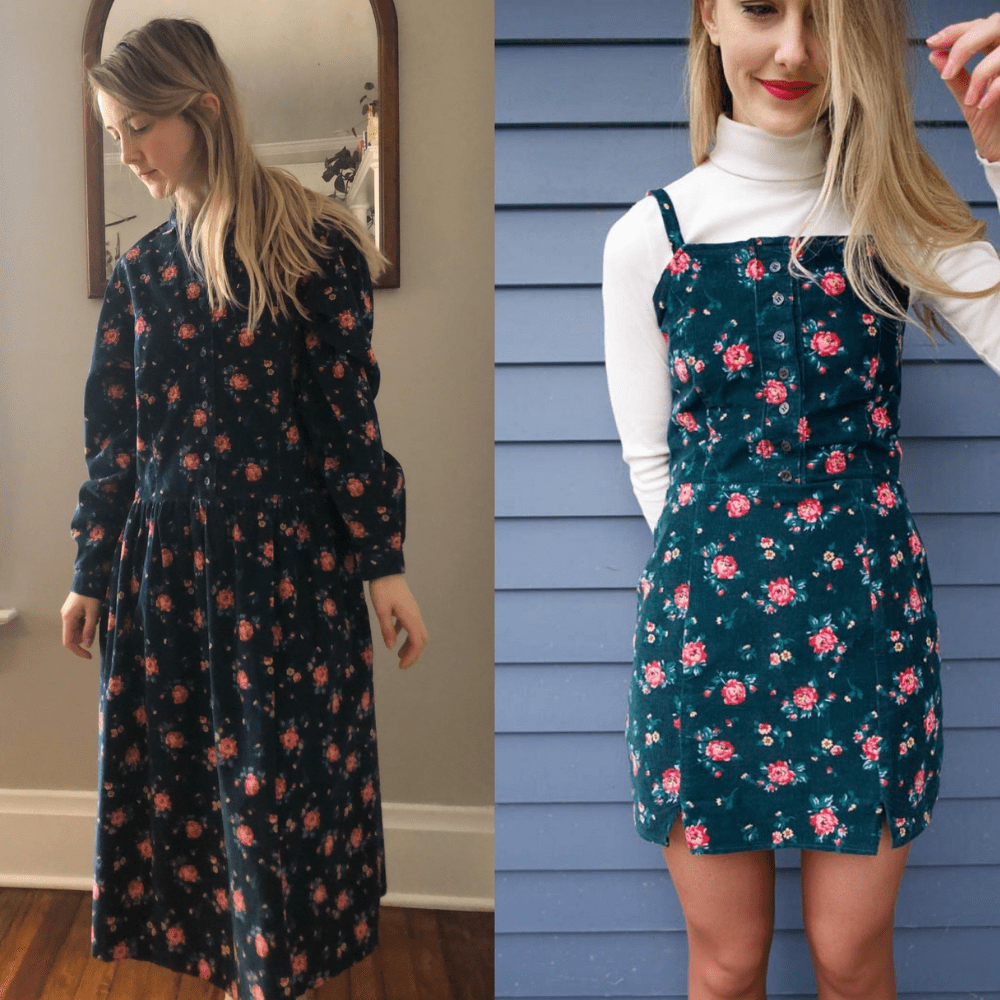 Take a look at how this lady altered her floral dress and changed it into something trendier. The new version is suitable for both summertime and wintertime; throw on a long sleeve underneath the dress, and it's ready for winter; take the turtleneck off, and you'll have a summer dress.
30. Children's Dress
Alternatively, transform your floral dresses into a dress for your children! This is the perfect old floral dress upcycling idea because you'll have leftover fabric to make into a matching accessory for yourself and make a great mother-daughter matching outfit!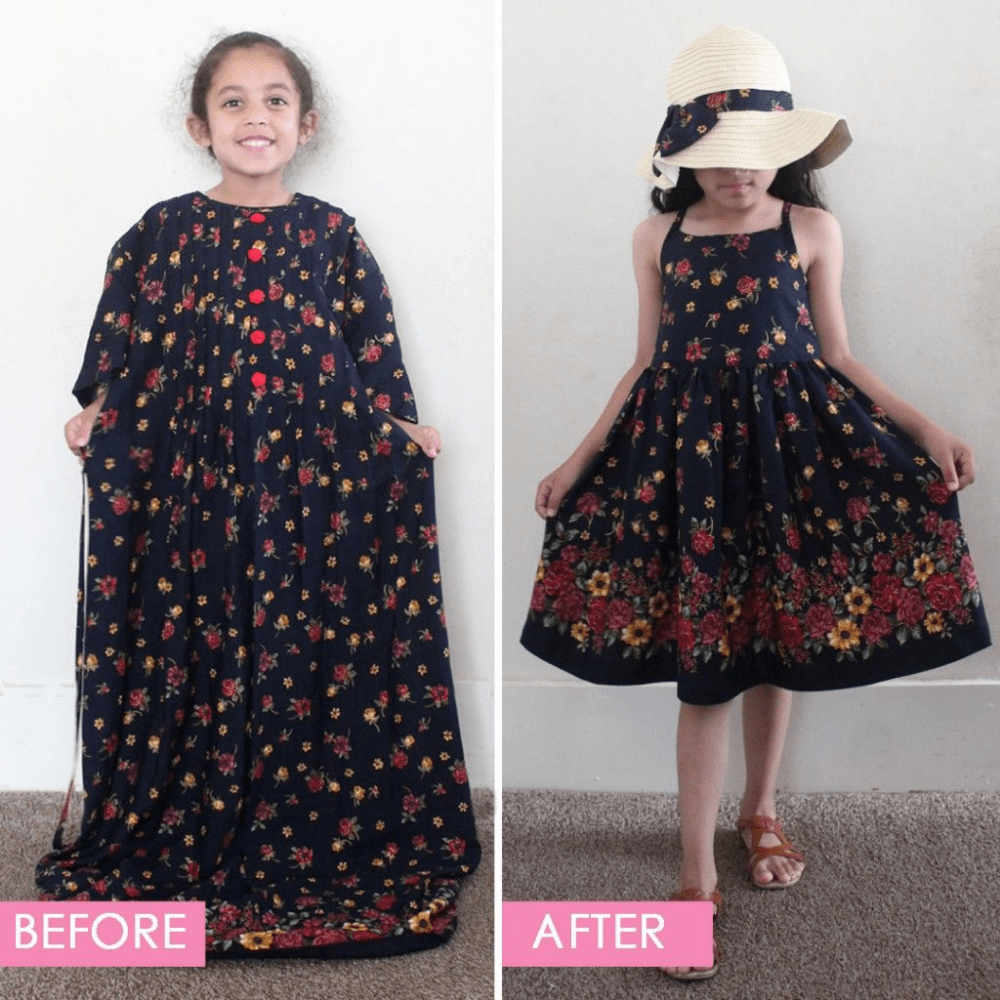 With the little help of a professional's vision and sewing skills, your dress would turn out amazing on your children, just as the one in the picture did. For leftover fabric, transform that into a headband for yourself or tie it around a hat for your kid.
31. Dress Turned Blouse
Some dresses have stunning necklines; it would be such a waste to throw them away because they have become rather outdated. One simple solution is to transform it into a chic top that you can pair with almost anything.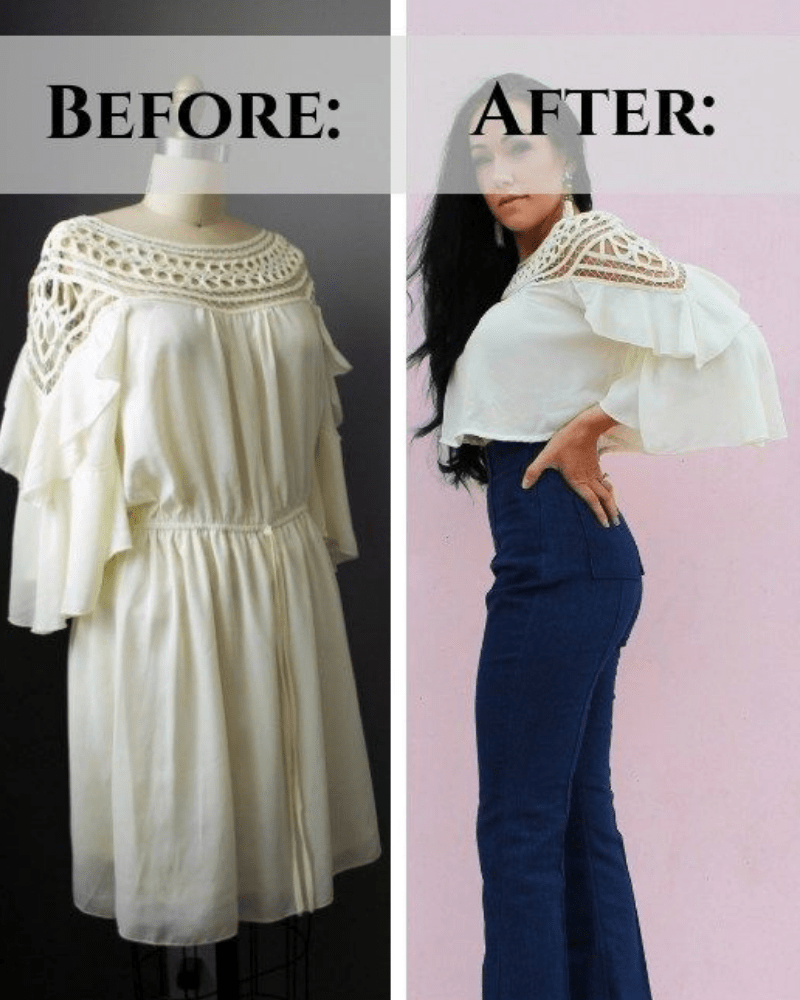 For this, measure out the desired length of the top and pencil it down; allow us to add that crop tops are in right now. Be sure to use a pair of scissors with sharp blades to cut along the penciled line.
32. Sweaters
Sweaters are essential for your winter wardrobe. They keep us warm and are easy to match with any other fashion pieces in our wardrobe. Unfortunately, they can be easily stretched out and do not look as good when they are.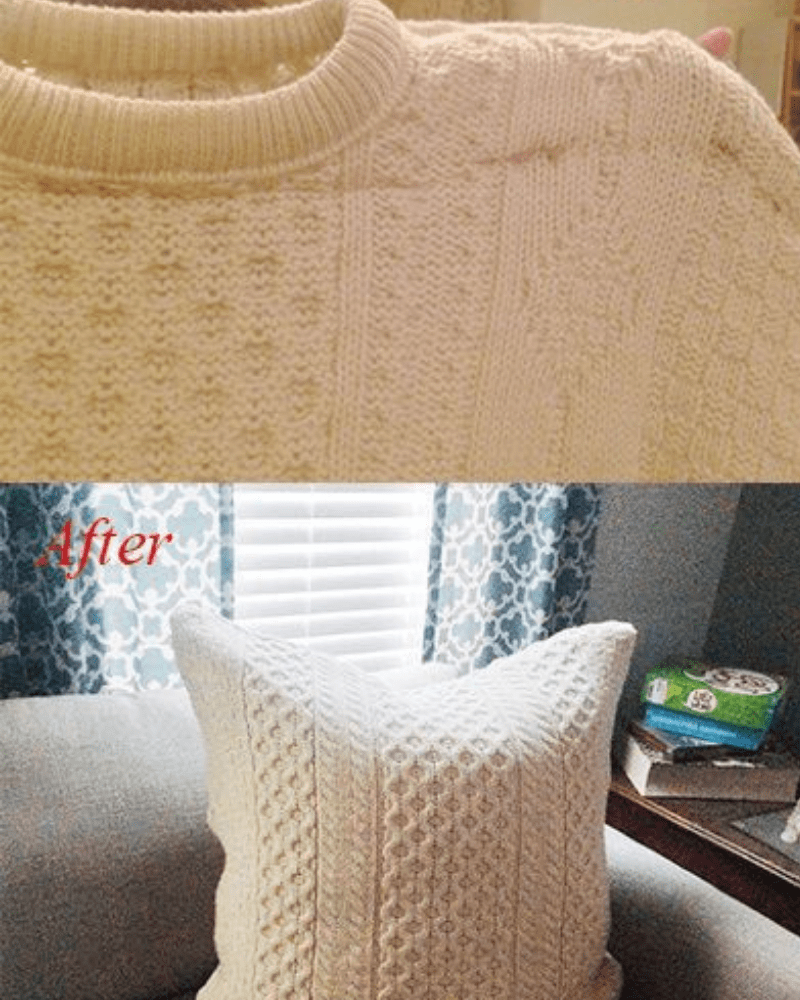 If that's the case, one easy fix to this is to use the old sweaters as a cushion or pillow cover; it protects whatever you're covering from dust and dirt, and makes the item look sleeker than it originally was.
33. Business Chic
Usually, casual or formal suits are the first choice of many for a work outfit. Unfortunately, this makes it too common as everyone seems to be wearing the same thing, with the only difference being the color. How do we create something unique?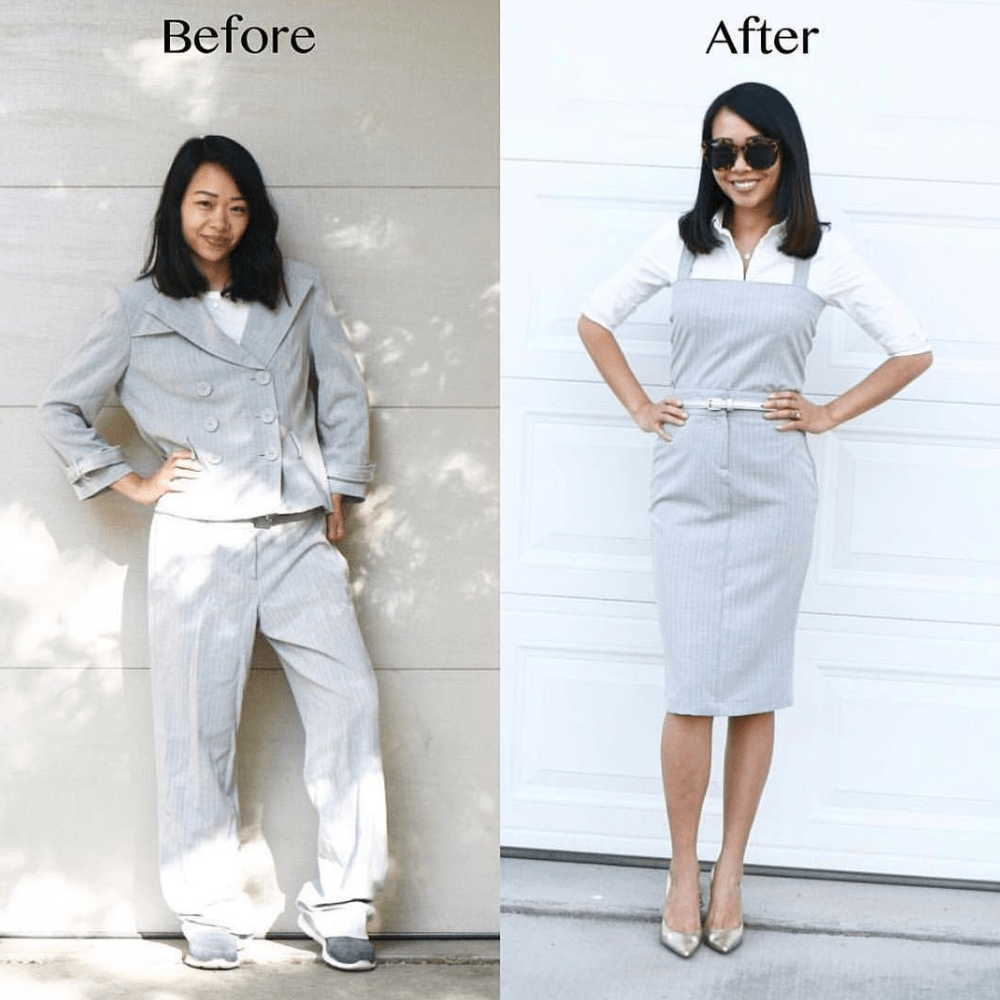 Fortunately, upcycling can help with this problem. You could alter the suit into a pencil skirt and shirt, or a dress; the picture above shows the outcome, and it looks really gorgeous! We bet you'd be the fashionista of your workplace with this transformation.
34. Work Shirts
Ordinary dress shirts such as the polka dot long sleeve dress shirt in the picture below are work-appropriate but aren't stylish enough to become anything to write home about as it's difficult to stand out from a crowd that's wearing practically the same outfit.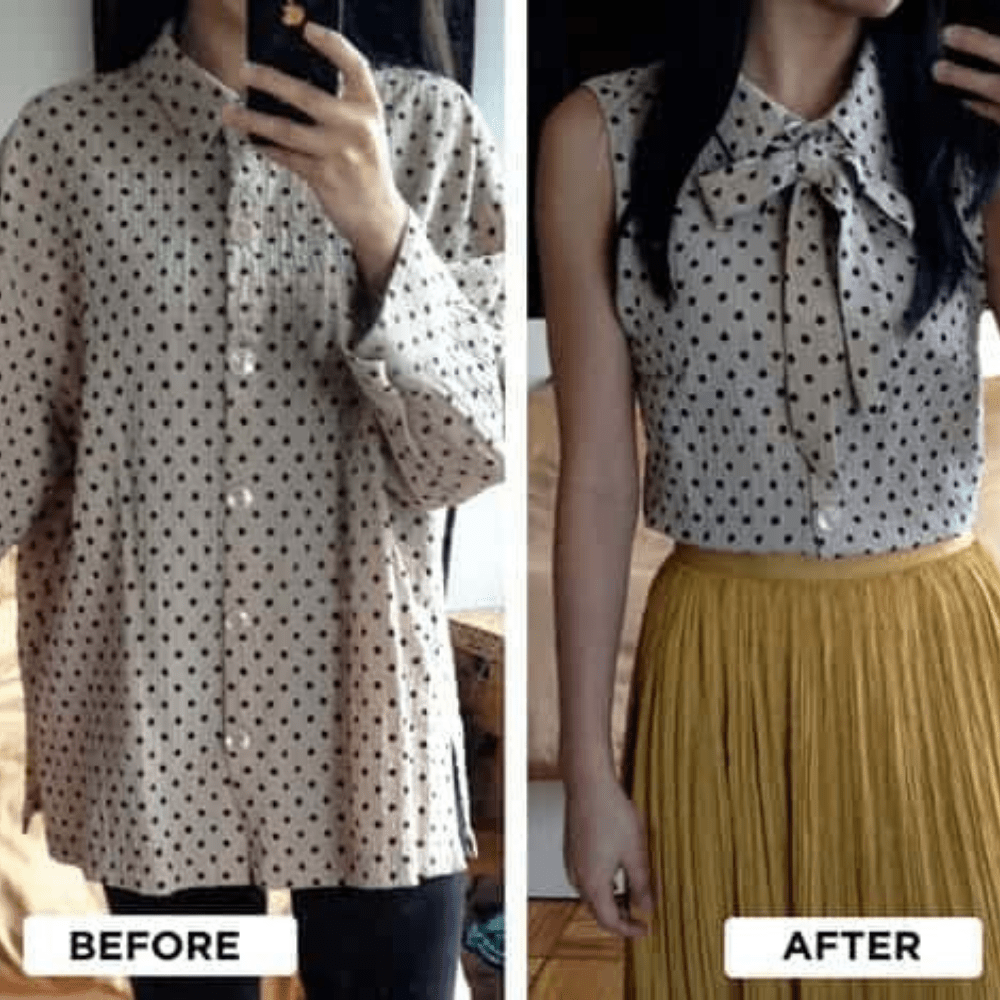 Take a look at how this woman modified her plain dress shirt; she snipped off the dress shirt's sleeves and turned the sleeves into a ribbon that can be tied around the neck area. You could look extra girly by pairing your creation with a flowy skirt.
35. Bracelets
Although bracelets look absolutely beautiful on our wrists and complete our looks, they can sometimes get in our way because some are just too chunky; throwing it away would be wasteful and it'd be such a shame to get rid of the stunning charms.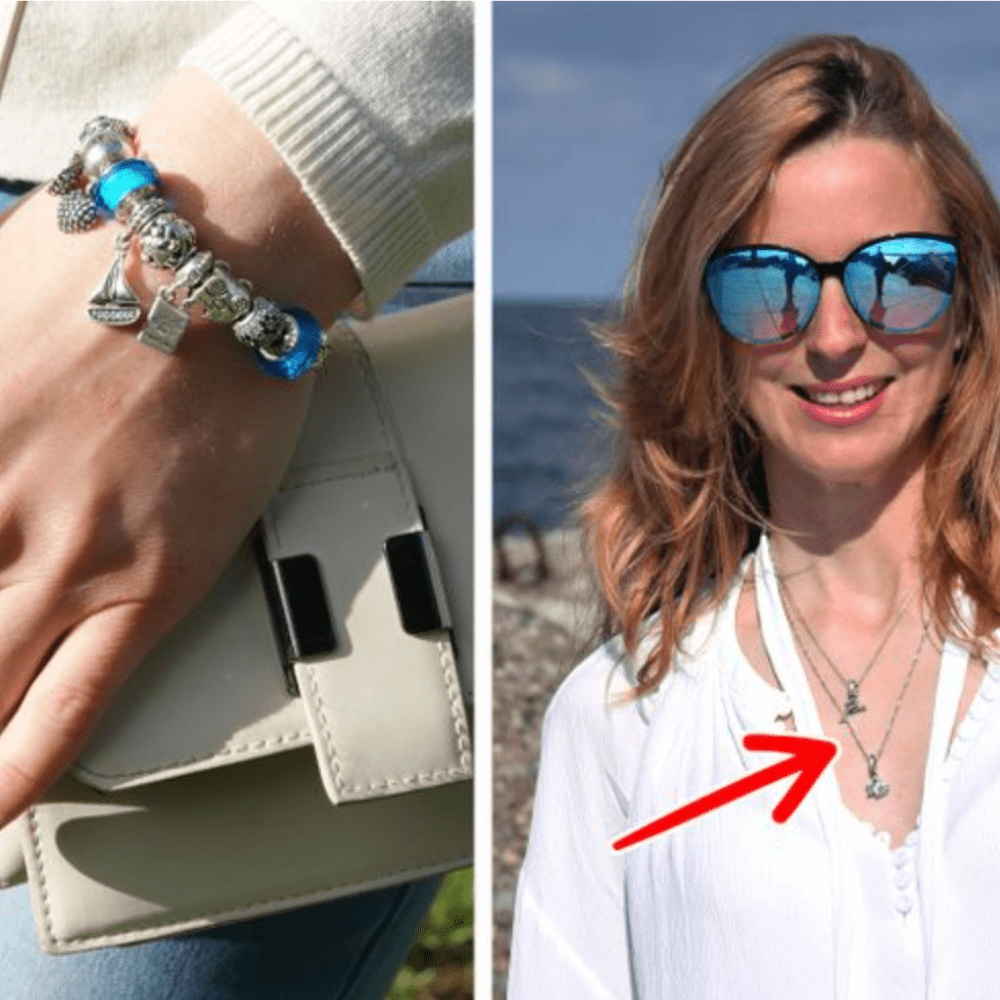 If you want to preserve the pretty charms from your bracelet, you could detach the charms and transform them into a necklace; if the bracelet has more than one charm, you could create multiple necklaces and give them to your friends as a token of your friendship.
36. No Tools Required
We've mentioned a couple of tips to make your outdated clothes fashionable again. However, most of these tips require alterations or sewing kits, and let's be honest, not all of us are that good with sewing and altering. So, here's a tip that requires nothing at all.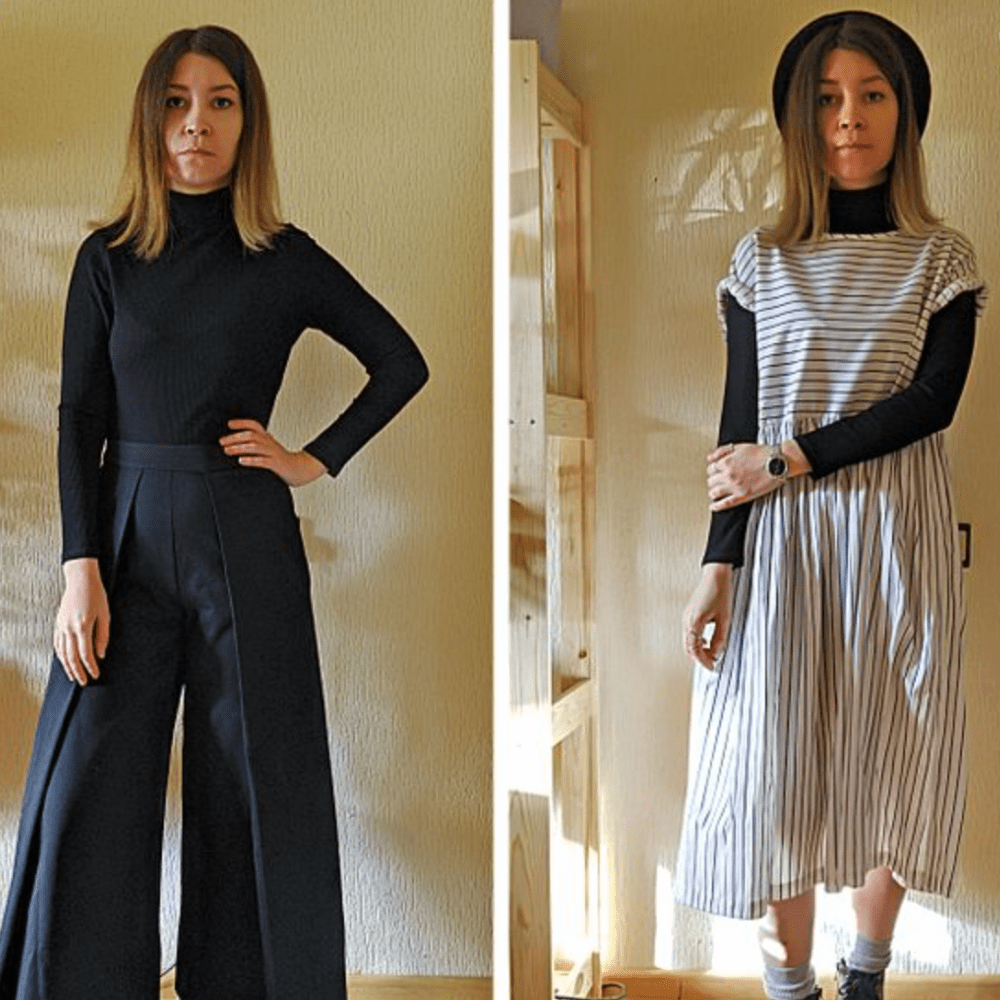 In the picture on the left, the black long-sleeve polo looks a little plain and ordinary on its own; try layering a sundress on top just as the picture on the right has, it instantly elevates the entire look! That's the power of layering clothes.
37. Day to Night Outfit
Little black dresses can be found in every girl's closet because it's the perfect outfit for a night out. Unfortunately, sleeveless dresses are quite useless during wintertime, not to mention that they aren't really day-appropriate. But lucky for us, there are solutions!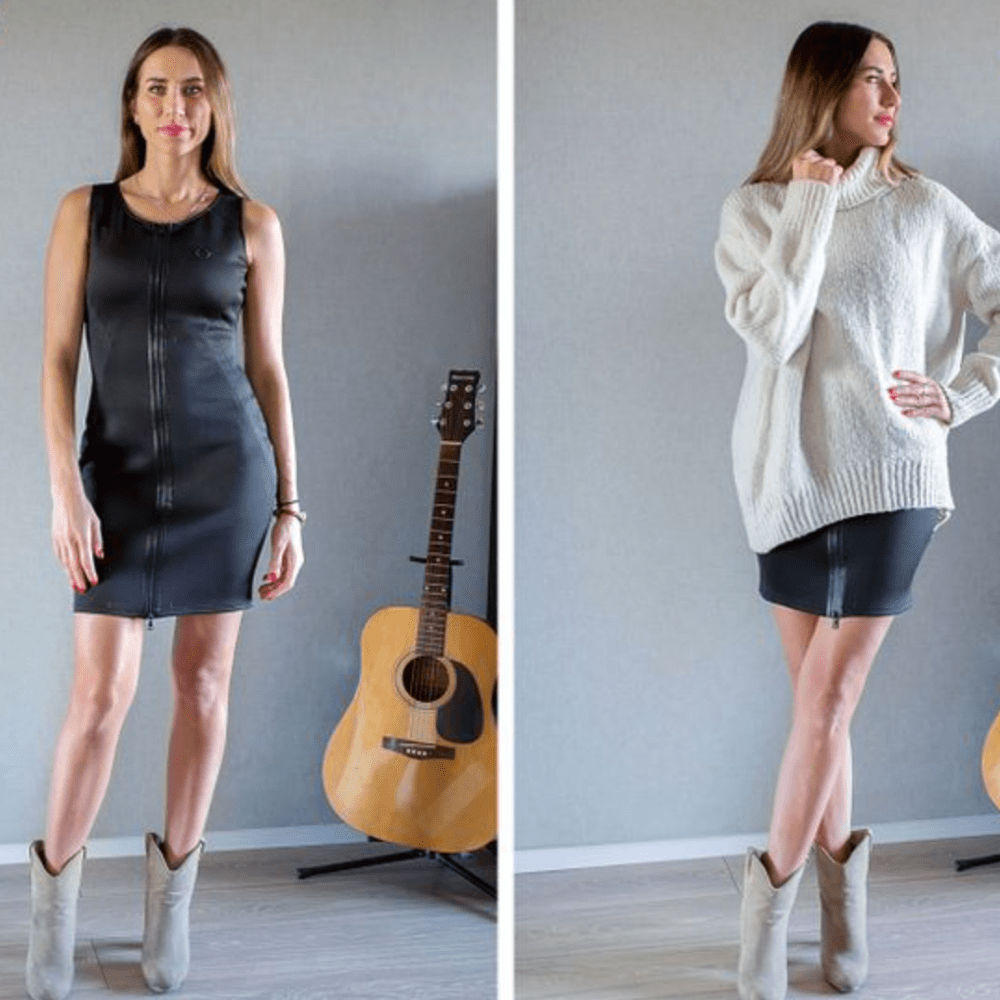 Usually, we'd throw on a jacket or blazer but this makes the dress look too casual or formal. An easy fix would be to layer on a sweater; the sweater covers the top part of the dress, leaving the bottom part showing which turns the dress into a skirt.
38. Puffer Jackets
Similar to sweaters, puffer jackets are essentials during wintertime, however, they fade in color and lose their puffiness over time. Usually, they're thrown away or made into a blanket due to the comfortability and ability to keep whoever wearing them warm.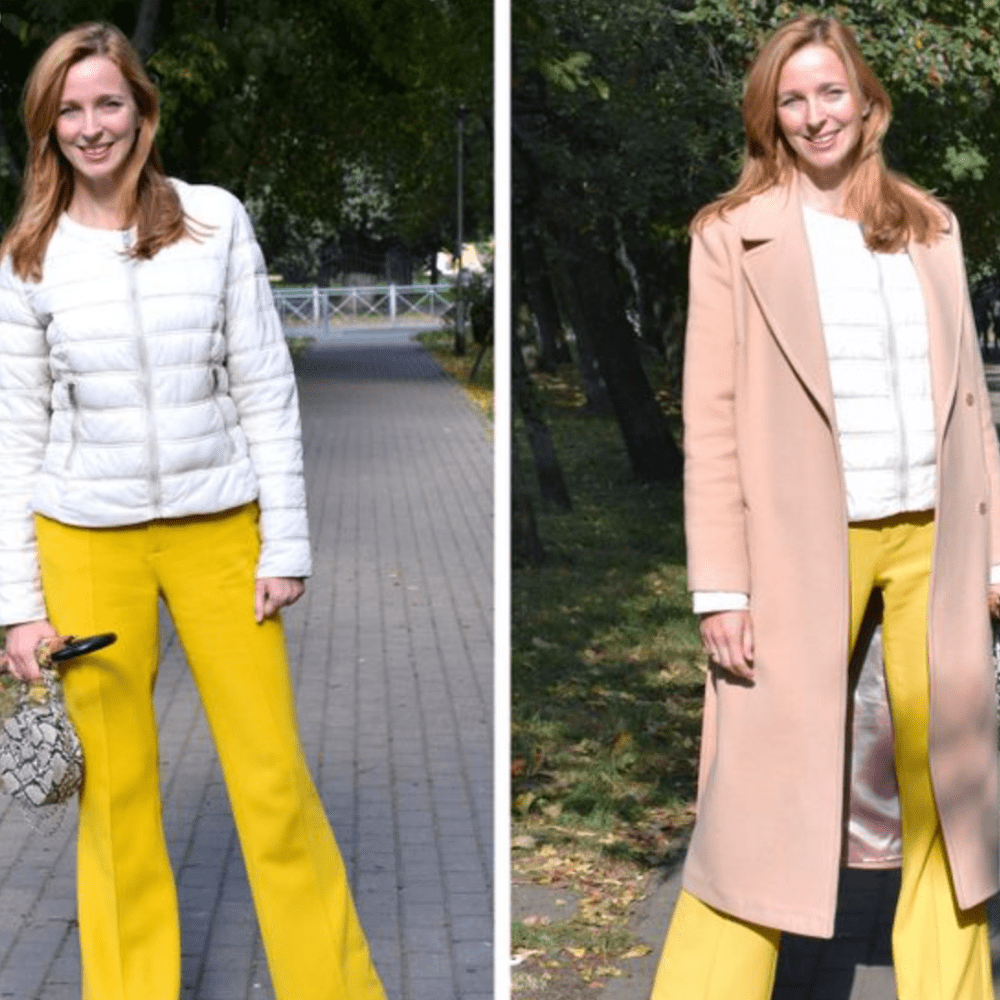 These aren't the only solutions to a puffer jacket that's come to the end of its life. You could use puffer jackets as underlayers; it helps you stay warm and is very stylish. Just look at how chic the woman in the picture above looks!
39. Various Combinations
When you're thinking of getting rid of some of your clothes, it might be because you think you have nothing to pair those items with. However, that's not always the case; you just have to find different combinations that work.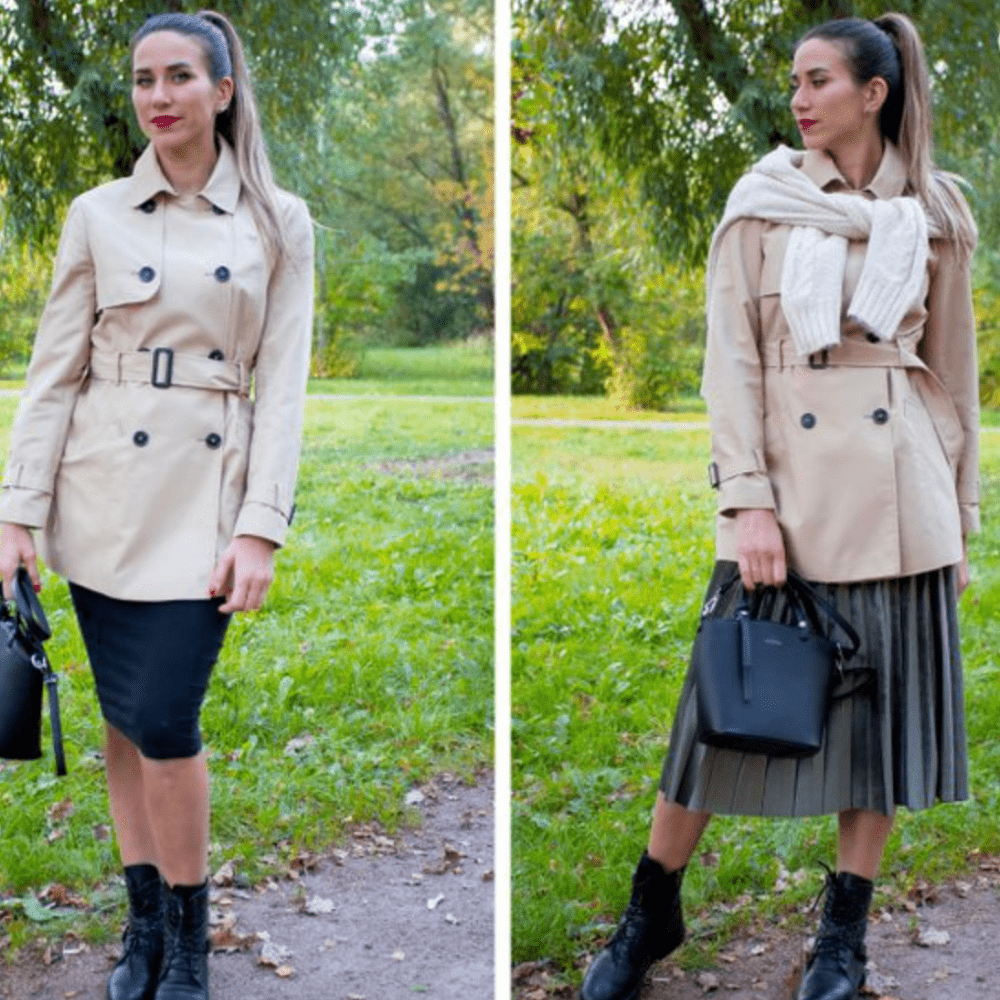 The best way to find multiple uses for one item is to take all your clothes out of the closet and try to pair them with different things; if you have no idea how to pair a particular item, look to fashion magazines or Pinterest for inspiration.
40. Styling
Finding various combinations to create a stylish outfit is rather difficult, especially if you're not a designer. Styling is all about finding combinations that work well together and it takes some time to master this skill but will definitely benefit you in the future.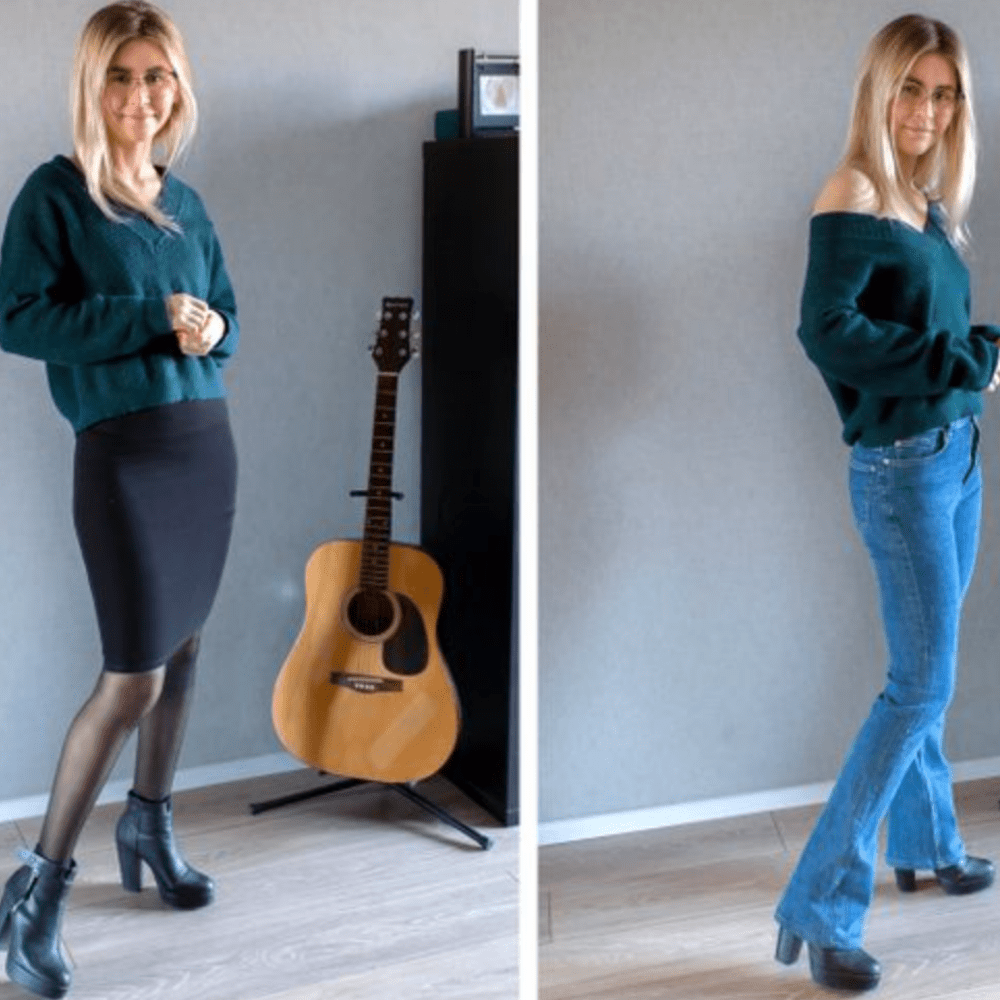 One way to improve your fashion taste is to look at more fashion magazines to learn fashion tips and tricks, find inspiration from Instagram fashion bloggers, as well as Pinterest. Just look at the difference different styling techniques make in the picture shown above.