The 5 Most Comfortable Designer Shoes According To A TikTok Sensation
By Fatime G May 2, 2023
---
We all know the saying, "beauty is pain." But what if we told you that doesn't have to be the case? High-end designer shoes don't have to come at the expense of your comfort. There are plenty of stylish options out there that won't leave you limping by the end of the night.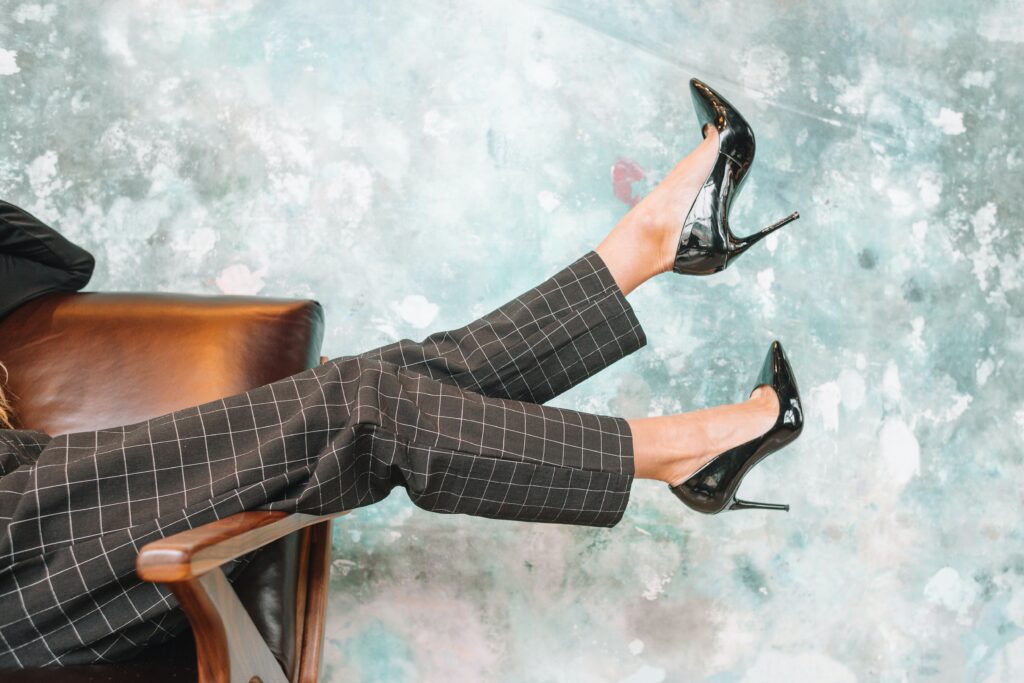 We asked Audrey Peters, TikTok sensation, fashion enthusiast, and self-proclaimed "shoe connoisseur," to weigh in on the most comfortable designer shoes on the market right now. Here are her top five picks.
1. YSL Jodi Platform Sandals
The YSL Jodi Platform Sandals offer both luxurious style and comfort. The flexible platform sole ensures your feet stay comfortable no matter how long you walk or stand. The size can be intimidating at a glance, but in Audrey's words, YSL Jodi Platform sandals "make your legs look sexy."
So, whether it's a night out on the town or a day of running errands, these sandals will make your feet feel as good as they look.
2. The Amina Muaddi Mules
The Amina Muaddi Lupita Mule Sandals provide effortless style with superior comfort. Crafted with soft suede and high-quality leather, the mules are lightweight yet supportive, and in Audrey Peter's words, "you can hot girl walk in them for miles."
Designed for stability and comfort, the Amina Muaddi Lupita Mules's flare heel gives the shoe an elegant edge.
3. Valentino Tan Go Pump
Audrey is also a fan of the Valentino Tan Go Pump, which she says is one of the most comfortable heels she's ever owned. "The sky-high heel is intimidating, but the platform is comfortable and elongates your legs in a fit," she notes.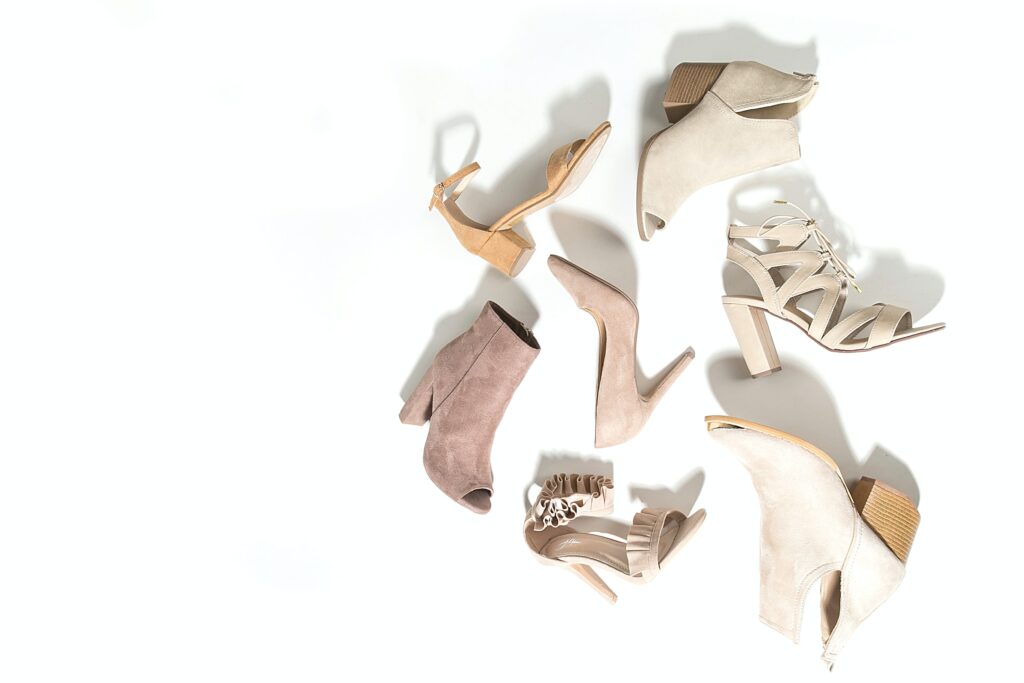 According to Audrey Peters, Valentino Tan Go Pump shoes are 'the' moment; their stylish aesthetic will look great with any outfit.
4. Attico Venus Satin Pumps
Another one of Peters' favorite designer shoes for comfort is the Attico Venus Satin Pump. "These pumps are ridiculously comfortable," she states, and we couldn't agree more; their pointed front is comfy for the toes, and the straps do not constrict one as one walks.
A plus? The satin material will add a nice touch of elegance to your outfits.
5. Hermes Oran Sandals
Last but not least, the Hermes Oran Sandals, which Peters recommends for those who want a comfortable yet elegant sandal. It may take one or two wears to break into the sandal, but it is ultimately 100% worth it. The leather material is luxurious, and its lightweight design feels like a second skin—offering support and cushioning with every step.
If you're looking for a pair of designer shoes that won't sacrifice style for comfort, look no further than these five pairs recommended by Audrey Peters. From YSL Jodi platform sandals to Hermes Oran sandals, there's sure to be a pair (or two) on this list that will suit your needs—and your wardrobe!