The 50-Something Instagram Sensation Breaking The Unspoken Rules Of Fashion
By Fatime G January 18, 2022
---
We've heard it, cut back on the skin, stick to plaids, dye the greys-the unspoken rules of style once one hits 40. But Grece Ghanem is flipping the script on everything. She may just be your local personal trainer from Montreal but, Grece Ghanem is taking Instagram by storm, proving that even at 50, you still got it and could pull off whatever style, color, and print you want. Grece combines masculine, sensual femininity to create a flair that every fashion enthusiast would love to get on. Here are some inspirational fits that prove Grece Ghanem's style rules!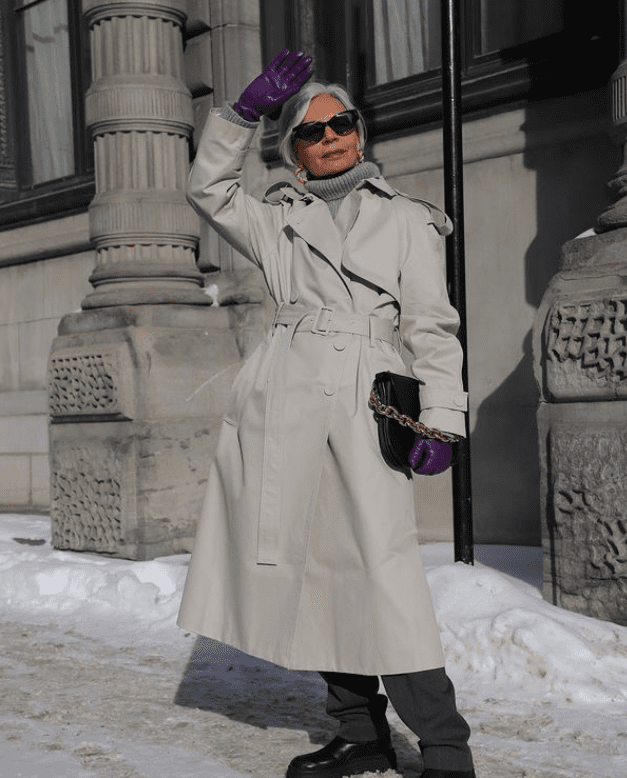 1. Queen Of Color Blocking
Class in session! It's color block 101 with Grece Ghanem.
2. Not Enough Color
We can't get enough of the colorful simplicity Grece sports in this fit, and understandably so! Everyone needs some vibrancy in their closet, and this cheery dress is it!
3. All Power Denim
Did I hear denim on denim? Yes, you did! The straight-leg jeans aren't only confined to tops; find fitting denim to work the look and heels to chic it up!
4. Skin, Skin, More Skin
Summer came in color for Grece Ghanem, and our favorite is the orange bareback dress she sported in the last sunny days of summer.
5. Lover Of Print
2021 is all about print, and no one rocks print better than our favorite 56-year-old fashionista!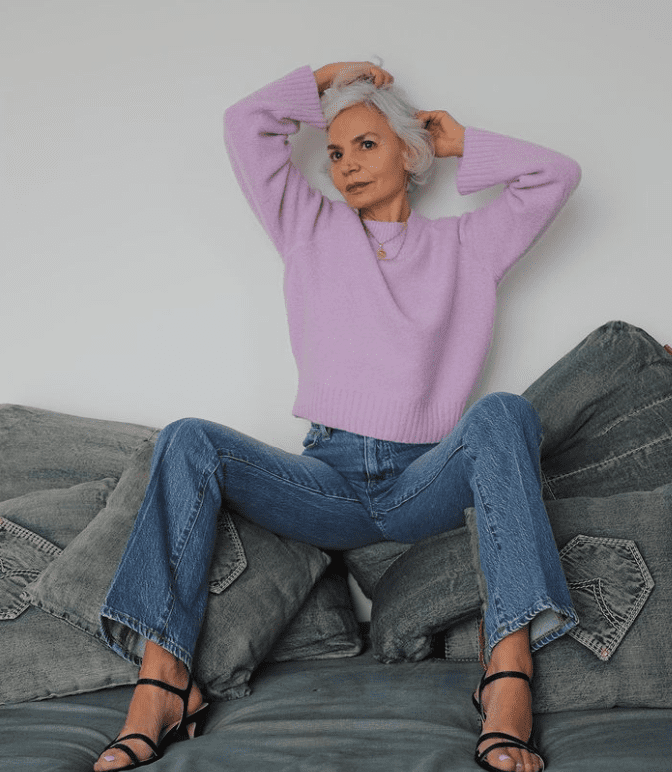 6. Puff It Up
Puff season may be over, but our love for puffer jackets remains. Grece shows us how to pair the puff without it overwhelming the entire fit.
Parting Shot
Grece isn't just an inspiration for women no longer in their 20s; she's an inspiration for all women. She brings a flair of vibrance to her fit, and let's be honest; there are more than a few styling trips we can borrow from Grece's fashion book!