TikTok Takeover: 30+ Must-Try Fashion Trends Setting The Internet Ablaze
By Joyce S August 11, 2023
---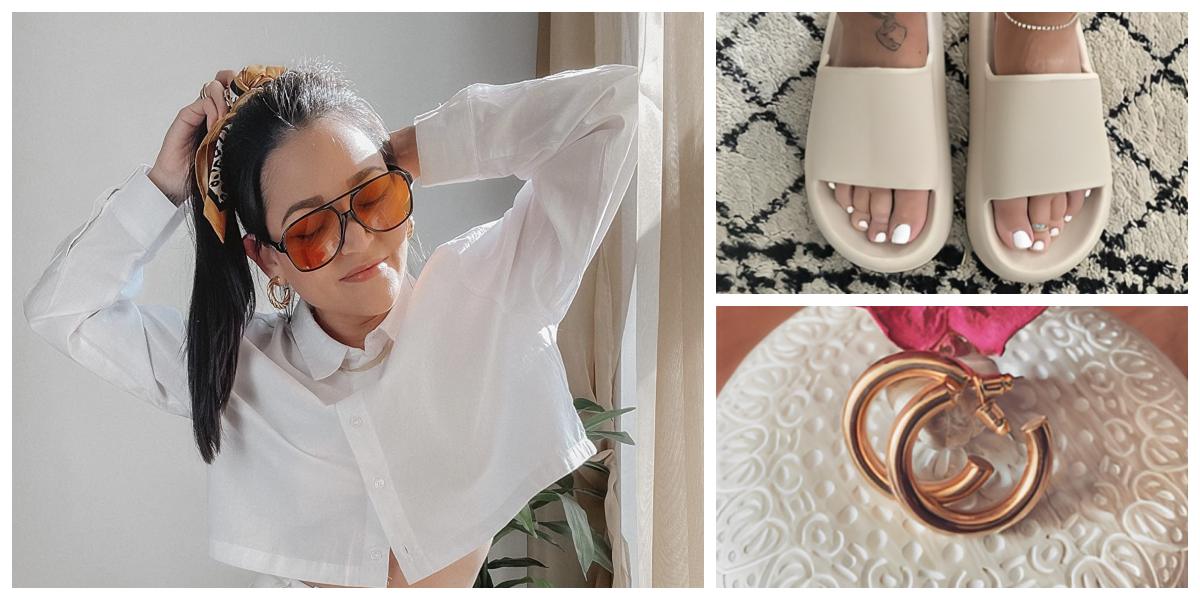 In the age of TikTok, the days of tracking fashion trends solely on the runways are a thing of the past. The rapid evolution of our shopping habits means that trends can spread like wildfire, often prompting the fashion industry to catch up.
Thanks to TikTok, we're exposed to real-life women sharing fresh fashion ideas. User-generated fashion content is taking over our explore pages, providing a wealth of inspiration beyond just professional designers.
The next time you contemplate splurging on that expensive bomber jacket, chances are someone has already given it a whirl, tested it out, and shared their review. Plus, if leather bombers are the hot item today, you can bet they'll show up everywhere in a few weeks.
Staple Jeans
Denim is undoubtedly a wardrobe essential. However, finding the perfect pair of jeans can be a bit daunting, given the overwhelming array of options. They need to align with your budget while ensuring comfort. Yet, even within these constraints, numerous possibilities are waiting to be explored.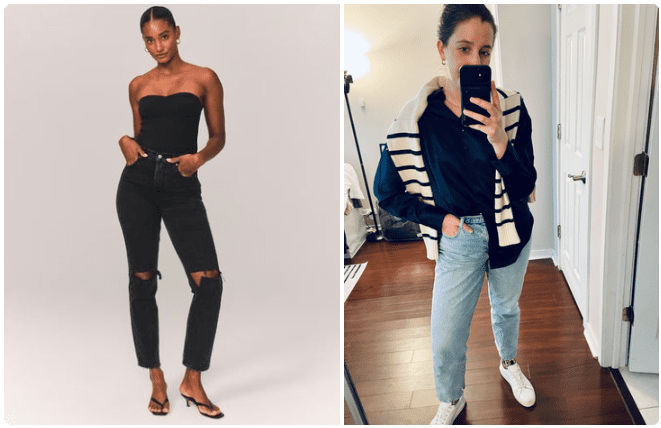 The top portion of these high-rise jeans expands gently into a straight cut while maintaining a supportive embrace of your curves. This pair of jeans is perfect for daily wear, thanks to the blend of cotton and elastane, which provides a wonderful balance of flexibility and comfort.
Flare Legging
It's reassuring to see that flared leggings are standing the test of time, remaining steady amidst the ebb and flow of fashion trends. A well-chosen pair of flared leggings strikes that balance, effortlessly transitioning from a put-together option for running errands to a comfortable, layered choice for a relaxed look.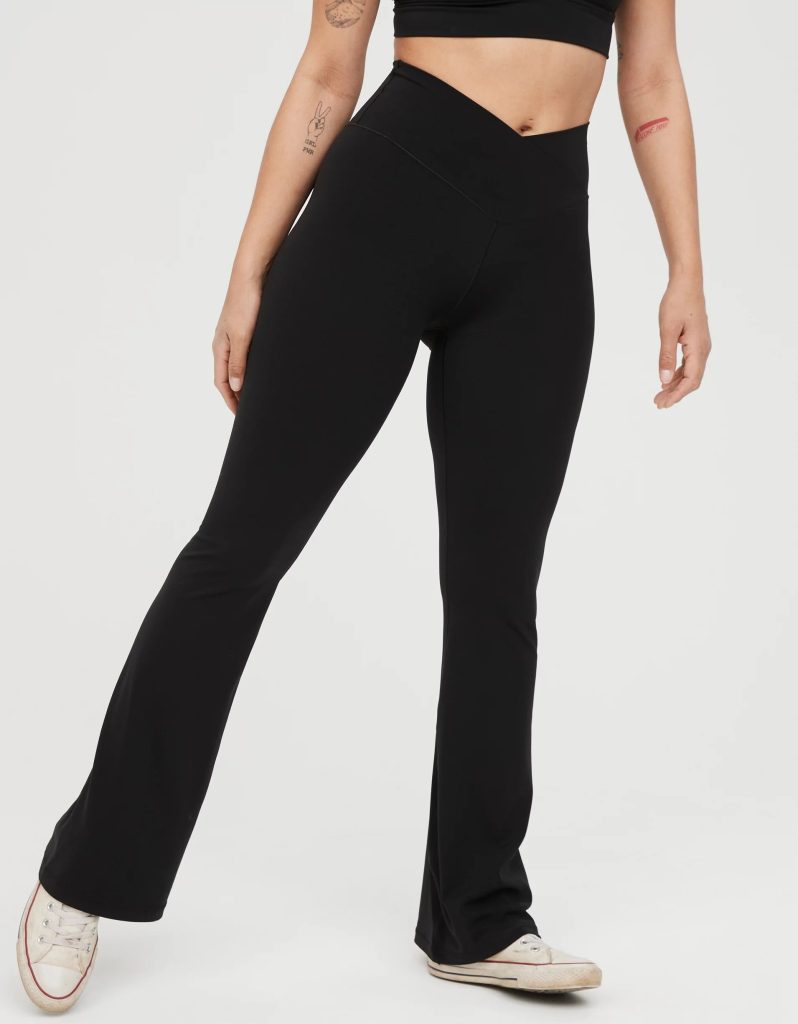 Fabulous and versatile, flared leggings are a must-have in any wardrobe, pairing effortlessly with everything from structured jackets to cozy hoodies to workout tops. Pay close attention to the fabric when seeking the ideal pair of flares. It's essential to avoid sheer, see-through materials, especially in areas where you desire the most coverage.
Belt Bag
The belt bag: a true street-style superstar. Not only does it scream style, but it's also the ultimate in practicality. No more wrestling with a bulky purse; this little marvel lets you go hands-free and keeps your stuff safe. Just buckle it up, and you're free to strut your stuff!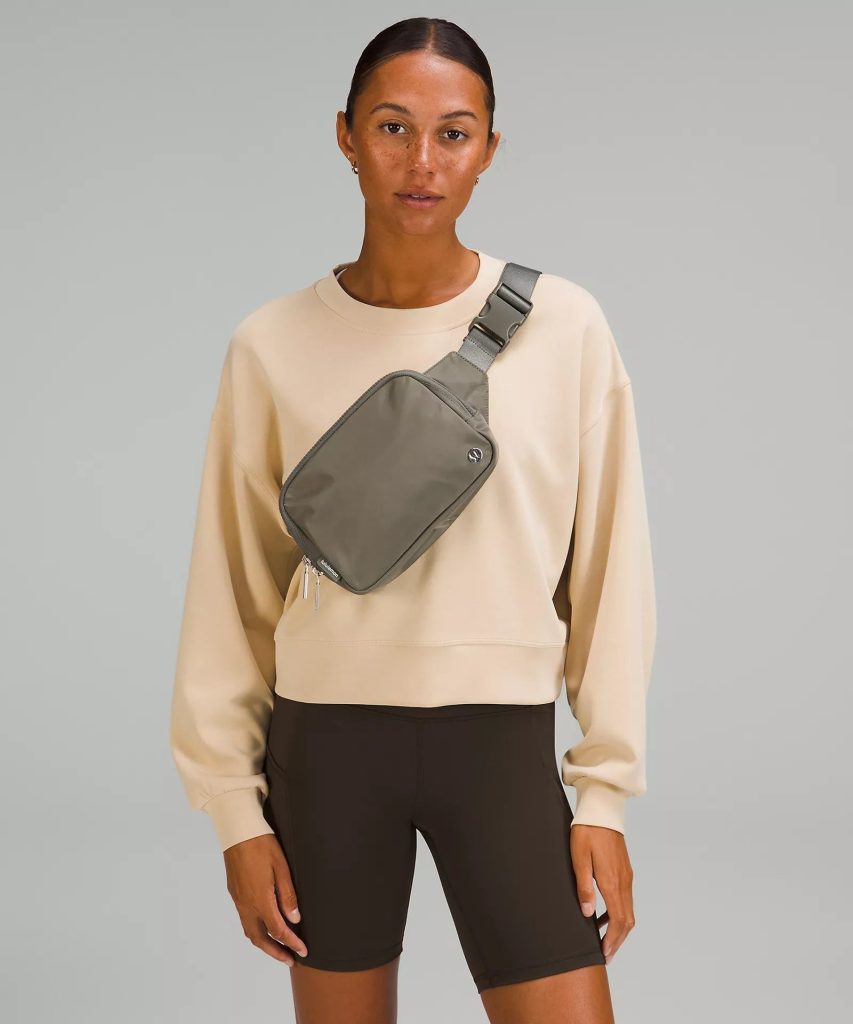 It's a game-changer for walks, runs, and adventures! From Kaia Gerber to Hailey Bieber, the coolest celebs are strutting the streets with these trendy accessories. Whether it's errands or active wear, we love pairing this essential with comfy sweats or workout gear.
Platform Converse Sneakers
Let's dive into the world of platform shoes! To us, they're all about that lifted sole, especially when it comes to sneakers or athleisure kicks. And you know what? We're head over heels (literally) for those platform or chunky sneakers—so many reasons to love 'em!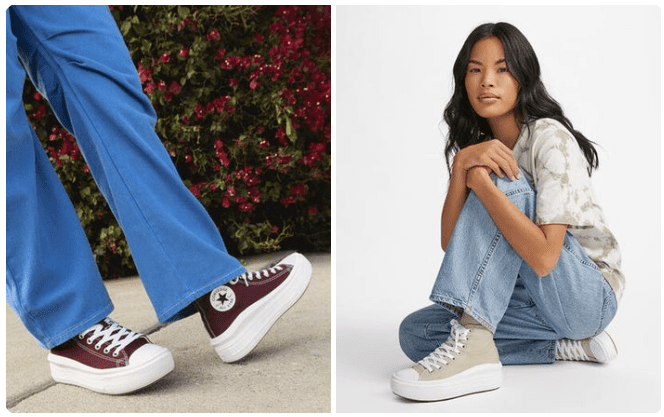 They provide a little height, which is ideal for short-legged females. And height doesn't imply discomfort (sorry but not sorry, high heels). But they also go with so many other things. They actually go with everything, from jeans to trousers to skirts and shorts.
Cap For High Ponytail
We've all had a couple of "TikTok made me buy it" experiences by this time, right? Ponytail hats are currently taking over TikTok accounts worldwide. These hats look well with a high ponytail, a low ponytail, or even a bun. You read it right, a bun!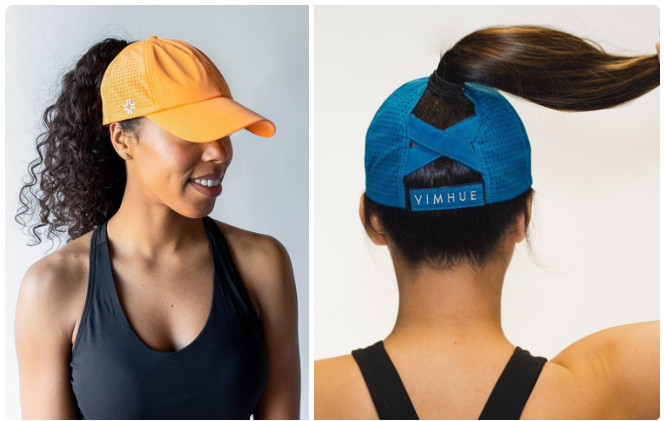 They're fantastic if you want to disguise a poor hair day. This hat is stylish from head to toe. It's not heavy. Even after washing, it retains its form. The back of the hat features multiple heights for you to place your ponytail or bun. This makes perfect sense!
Stunning Slipdress
The timeless allure of a simple slip dress never fades. Whether it's EmRata rocking the streets of New York City in a golden midi or the exquisite Selena Gomez in a perfect long, red, satin dream of a dress, the boudoir-like silhouette maintains its status as perfectly balancing class and edge, no matter who wears it.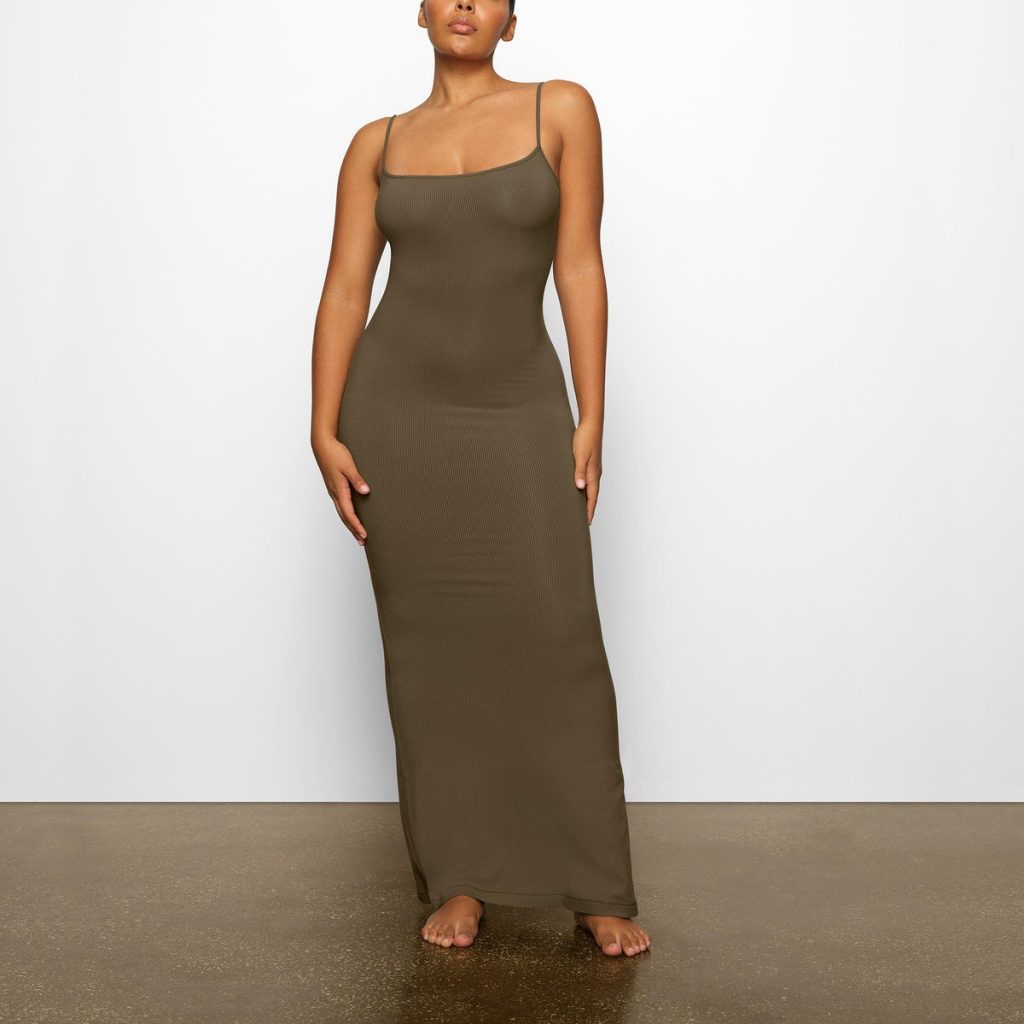 Slip dresses effortlessly capture a cool and breezy vibe, with their alluring contours providing comfort that's perfect for summer. While they gained popularity among celebrities in the 1990s, these dresses have evolved from their basic form back then to a modern, reimagined shape that's in vogue today.
Headbands
It's not a shock that headbands are certainly one of the finest hair accessories of the moment, owing to several beauty TikTokers proving how cool they really are. With almost endless varieties to pick from, we all should be able to find a headband that's right for us.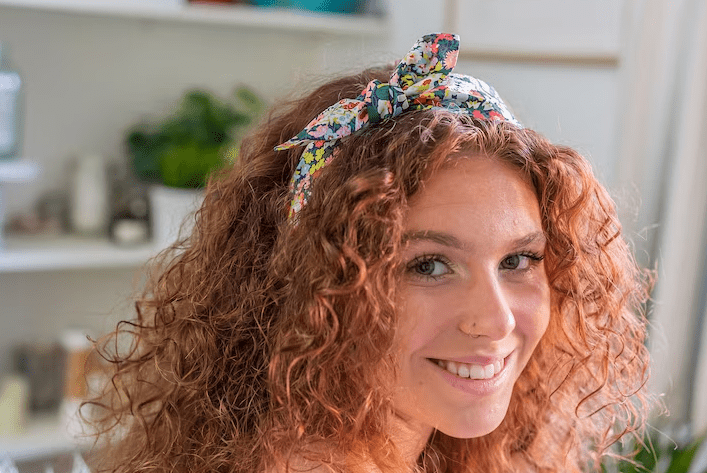 From dazzling gem appliqués to delicate floral motifs or vibrant prints, we're certain there's a headband out there to help you rock a stylish look. Whether you need a sports sweatband that stays put during your workout or a classy option to elevate your everyday outfits, headbands have got you covered!
Sheer Blouse
If you're unsure about styling sheer pieces, look no further than your wardrobe basics. The classic white tank is a timeless staple, but as elevated, "luxury" essentials become more popular, substituting it with a sheer top every now and then will instantly give you a refreshing update.
Think beyond the neutral box by selecting items in spring's trend hues, such as sunny yellow or vivid green. If you don't want to wear anything absolutely transparent, search for items with see-through layers to create volume and shape.
High-Waisted Running Shorts
Prepare to be pleasantly surprised: incorporating athletic wear into your daily routine brings unmatched comfort. Given the vast array of running shorts available, finding the perfect pair can be quite the quest. This adaptable garment serves many purposes, catering to nearly any activity—high-waisted compression shorts for those who value support or relaxed fit shorts.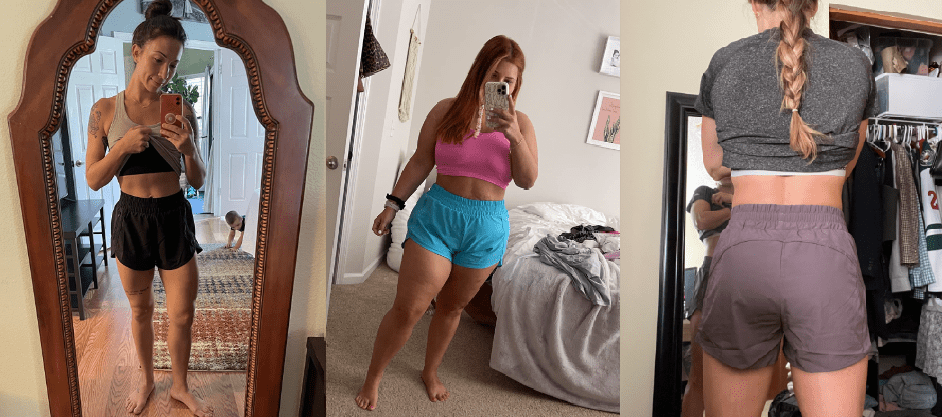 Whether you're going to the gym, doing some grocery shopping and running errands, walking at the park with your furry friend, or even traveling, a quality pair of running shorts that you can wear anywhere will become your new favorite clothing piece.
Claw Clips
As hairstyles gravitate towards a low-maintenance approach, it's only natural to shift to more practical hair accessories. The ones that effortlessly manage your hair without requiring constant wrist contortions or intricate looping, allowing you to secure it in a mere two seconds.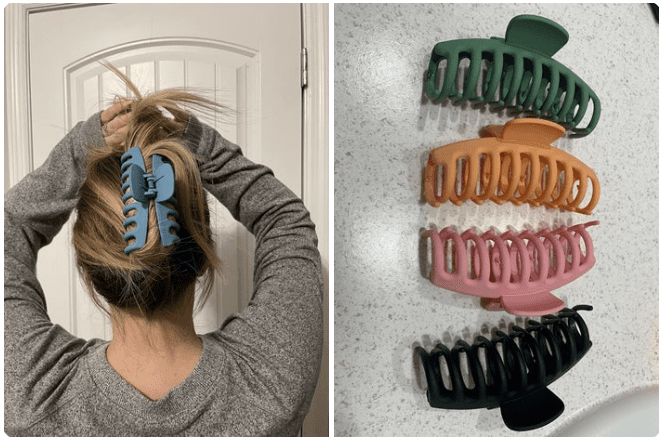 Claw clips can immediately give you a put-together look for everything from half-up hairstyles to chic French twists, holding a bun, or just keeping your hair away from your face. Hairstylists and celebs love the retro hairpiece from the 1990s.
Hair Chains
Elevate your casual, carefree bun with just a single hair accessory. It's amazing how one stylish hair item can outperform many other tools in your fashion arsenal, considering its size and affordability. Unleash your inner boho queen by adorning your hair with delicate hair chains, adding a touch of charm and allure.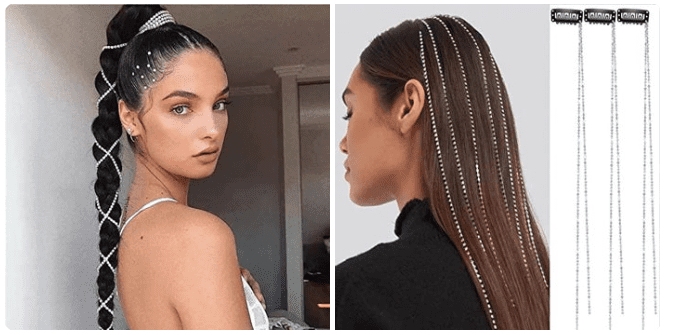 These lovely hair ornaments give braids, updos, loose locks, or even high ponytails a whimsical touch. Hair chains will give your hair a feisty edgier appearance with massive warrior princess vibes, whether you want a single chain or a multi-layered design.
Puff Sleeves
Romance is an everlasting fashion trend, standing the test of time with its timeless appeal. You'll encounter its presence whether you're shopping at a luxury boutique or a local store on the main street. From tops with slightly voluminous sleeves to dresses boasting stunning shoulder details, romantic fashion is here to stay.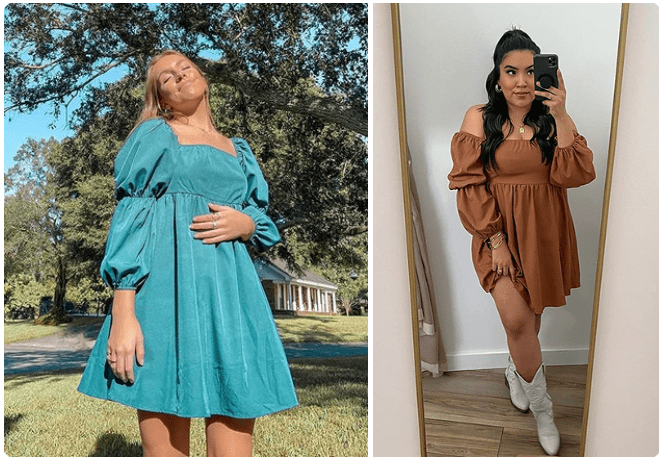 But how can you embrace the puff sleeve trend without feeling awkward? It's pretty straightforward with a bit of strategy. There are numerous subtle approaches to ease your initial foray into the world of puff sleeves, ranging from structured mini skirts with a touch of shoulder volume to t-shirts with gentle puffiness.
Oversized Sweater Vest
While the classics, such as argyle and cable-knit, are well-represented, the innovative silhouettes truly catch the eye. Enormous sweater vests that double as tunics, adorable cropped versions reminiscent of baby tees, and vibrant technicolor knits adorned with crochet patterns straight from 2000 are all on offer.
We have now settled into the sweater vest phase, with spring in full swing. These sleeveless beauties don't appear out of thin air; instead, high-end designers have been introducing several versions throughout the past few seasons. Spring, however, marks the apex of this trend.
Cheerful Prints
Unexpected color combinations and wacky designs on pattern pants are a trend right now. They're a trend for everyone because expressing your creativity in a method that feels 100% authentic to you is simple. The gorgeous supermodel Bella Hadid (yes, her again) has been photographed sporting a variety of prints.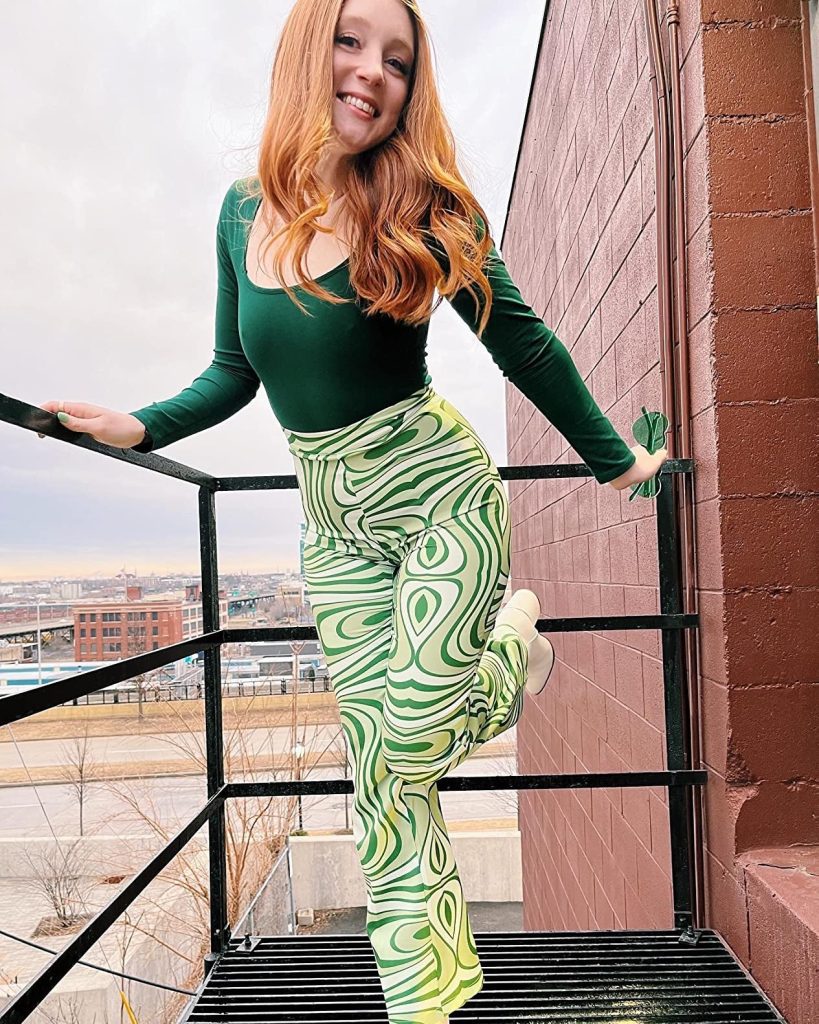 Including floral-printed jeans, plaid jackets, and camouflage cargo trousers. But to wear a statement bottom, you don't have to think of yourself as a fashion trailblazer. There are subtle but bold ways to include a stylish pair of pants or twill pants in your closet.
Cutout Dress
The allure of a cutout dress is that there are no restrictions on where that skin may or should be. Cutouts are no longer just for showing off your cleavage or abs; they now display multiple areas of your torso or just a tiny portion of your lower back.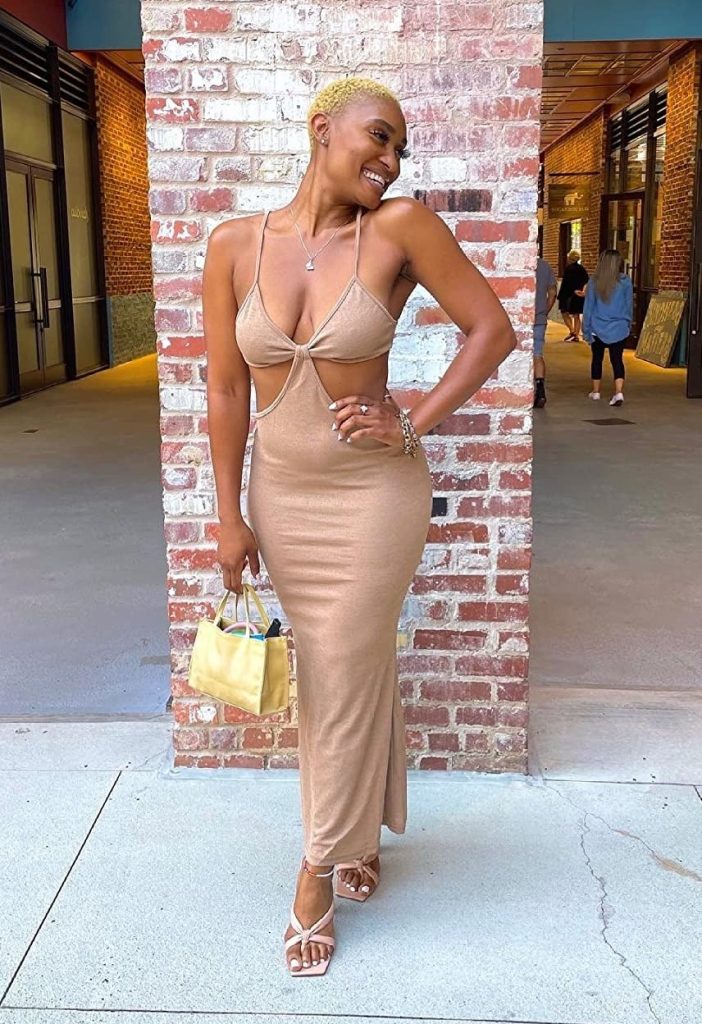 During the 1990s, Tom Ford and Thierry Mugler made a splash on the runway with their timeless interpretations of this style: cutout dresses. Over time, cutouts have evolved into symbols of bold femininity. These dresses offer a unique blend of sensuality and edge, from iconic revenge gowns to beloved red-carpet choices.
Satin Dress
Satin pieces are both stunning and really easy. This is a terrific option if you're searching for a dress appropriate for a more formal occasion. There is no better pick because midi-length dresses, in general, are already linked with dressier occasions and outfits.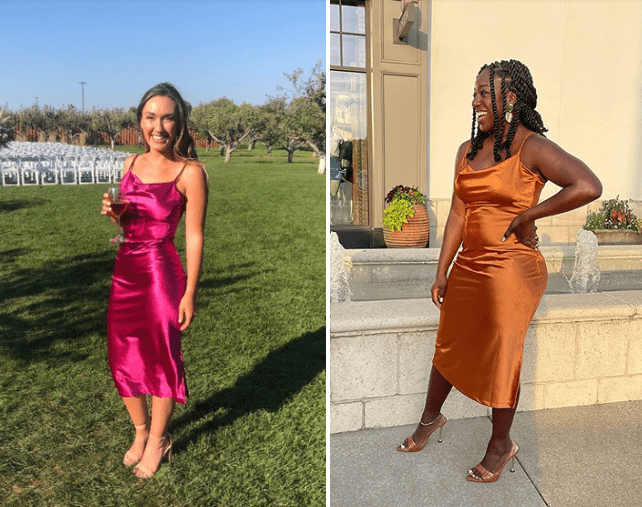 A satin dress is ideal for the event, whether you're heading to a formal dinner, breakfast, or just a quick stroll around the town. This specific midi satin dress is already eye-catching on its own, but nobody said you shouldn't add some bling.
Bike Shorts With Fun Prints
Why not introduce a fresh style into your warm-days closet since florals are so passé? We're talking about TikTok's new favorite staple: bike shorts, which have recently made their way onto the fashionable bodies of riders and celebrities. They allow us to have fun with crazy patterns and vibrant colors.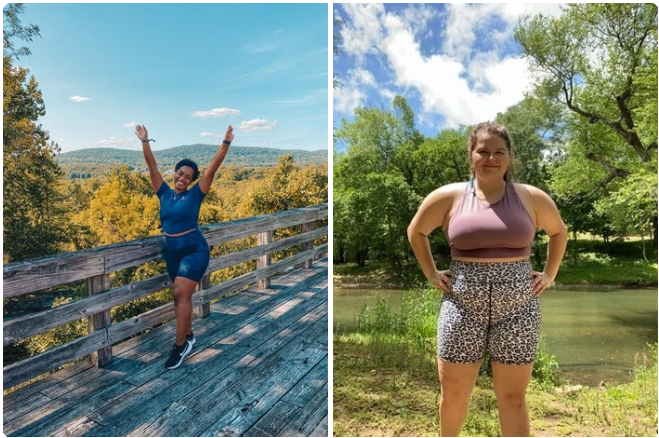 You might style the shorts in a classic black look like Chrissy Teigen, or you could go for some golden accent like Olivia Culpo wore in 2019 at the Monaco Grand Prix. For us, mere mortals, bike shorts are a cross between warm-weather leggings and revealing some skin.
Detachable Shirt Collar
Similar to necklaces, detachable collars are worn around the neck to give flair to your outfits. But they may also be worn alone with a strapless dress, over sweaters, or with jumpsuits. The options go beyond the classic white collar.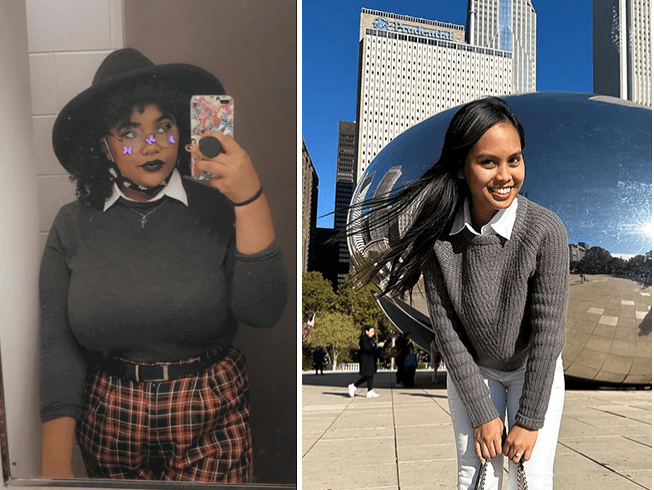 Fans of Victorian-era fashion may add a lace, detachable collar to any garment to create the Victorian impression without giving up a current vibe. If you love anything fluffy, you can join the trend and stay toasty in the cooler months by adding a fake fur collar to all of your sweaters and coats.
Ruffle Top and High-Slit Pants
A popular fashion trend right now is shirts with flowing, fluffy ruffles. The multilayered fluted ruffles may be worn until you are four years old, but in recent years, they have undergone a considerable fashion makeover. In all the right spots, ruffles provide additional depth.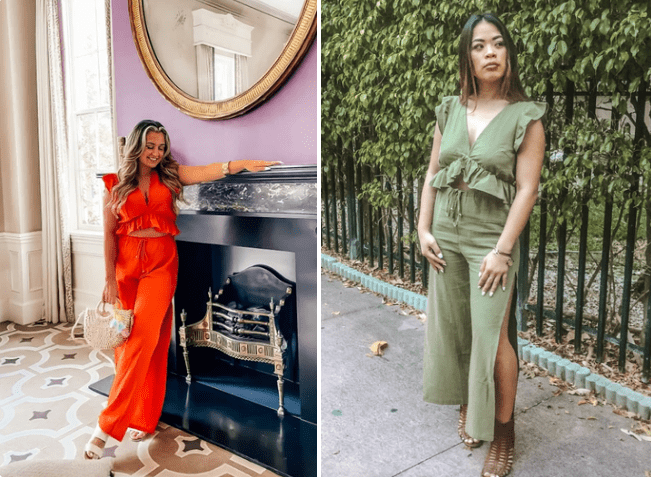 Stylish slit pants, whether they be athleisure sweatpants or denim jeans, may be worn with this edgy style. You may wear this garment with ruffle shirts regardless of the size of the slit—whether it exposes merely your ankles or your full leg in a daring pair.
Exquisite Handbags
Vacations, Friday night outs, and weekends spent sipping drinks outside—there are plenty of occasions to be frivolous and fun with your wardrobe. Bag trends for this year are no exception. The widespread fame of Mermaid and Barbiecore motifs on TikTok are the boldest trends right now.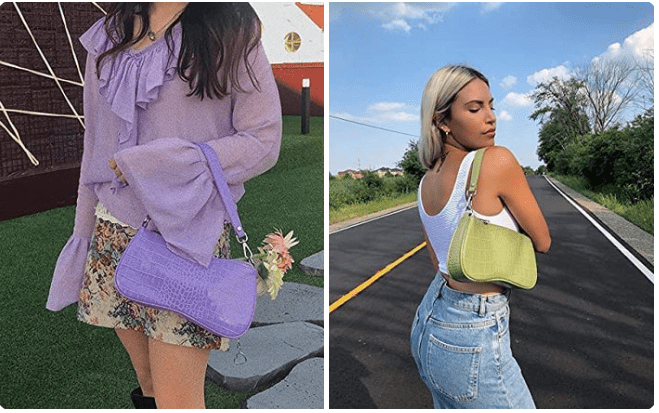 This season's statement-makers feature sparkles, technicolor, and a touch of whimsy. A croc-embossed bag shouts sophistication and drama. While this striking texture is commonly seen on genuine leather, croc-embossed vegan versions in the same perky and sparkling colors are also available.
Flower-Shaped Hair Clip
You may have noticed that amazing hair clips are sprouting up everywhere, whether you've been compulsively perusing Instagram or you've really laid aside your phone to live in the moment. Stars like Megan Thee Stallion, Olivia Rodrigo, and K-pop sensation HyunA have all rocked the popular hair item.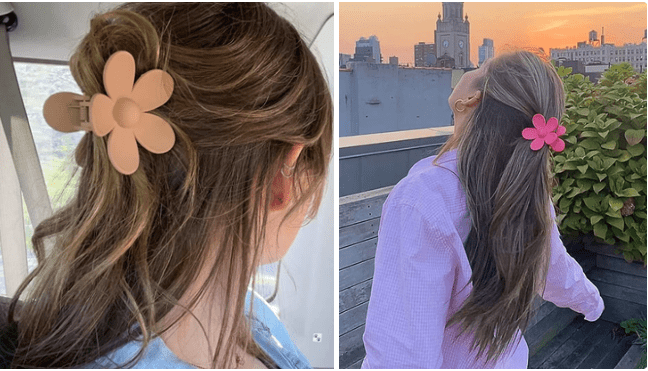 TikTokers all over the world are obsessed with the flower-hair-clip trend, making the hashtag one of the most famous in the history of the app. It's a great way to spice up your look without overthinking it or wearing too much.
Comfortable Workout Set
Sometimes all it takes to get you motivated is a nice athleisure outfit. Let's face it, the comfort of bed may be very alluring when you have to wake up early to go to the gym. Grabbing the wine and binge-watching your favorite show might be tempting instead of working out after work.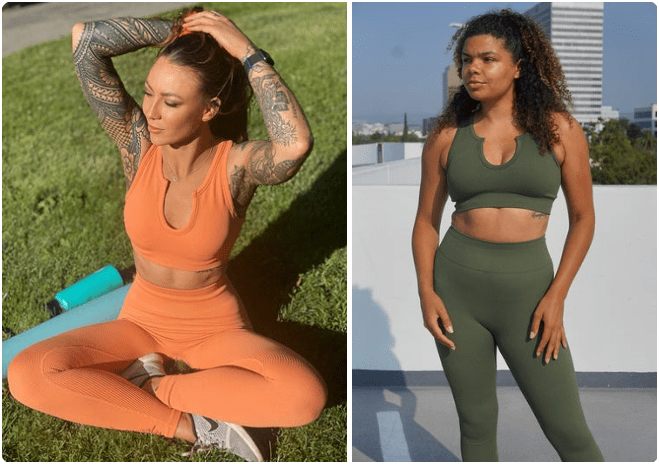 This adorable workout set is versatile enough for more than just workouts; it's perfect for various activities like heading to the movies or handling daily errands. The fresh, stylish athleisure look provides the motivation we need to start our day off right.
Sports Tank Tops
Sports tops, in particular, should be lightweight, breathable, and elastic enough to allow movements while staying supportive. As the summer heat rises, there's no disputing that this year's season belongs to this classic. Once a lowly undergarment designed to be hidden, it has boldly entered the spotlight.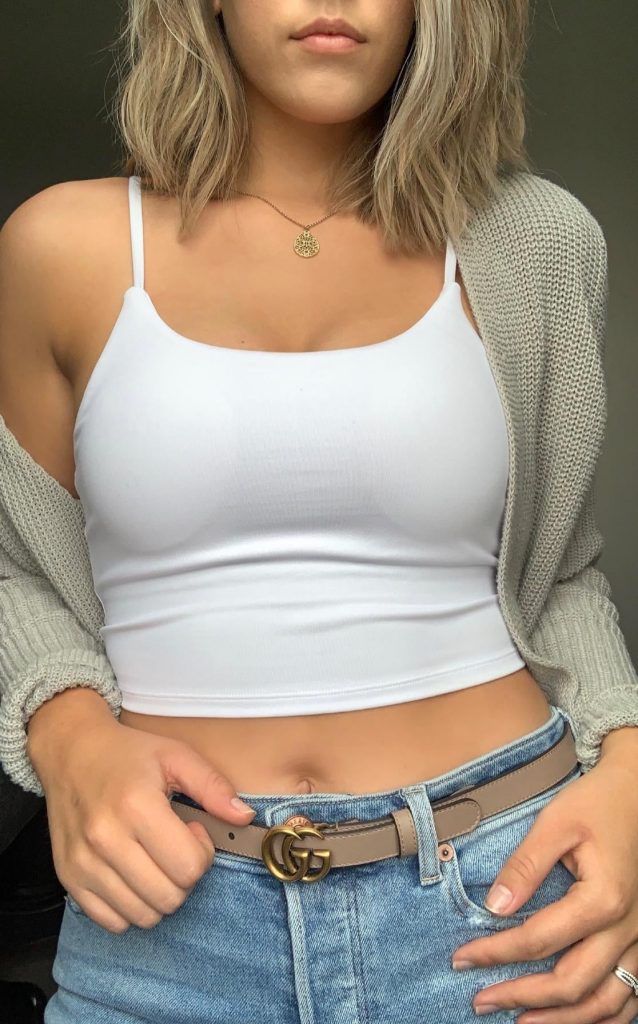 A versatile yoga shirt is one that seamlessly transitions from the studio to everyday wear. The strappy design provides ample support for yoga, while also pairing beautifully with cargo pants and a cardigan for that nostalgic Y2K look after class.
The Pilgrim Style
The timeless Pilgrim style has experienced a rejuvenation, hitting the runway and capturing the attention of global It-Girls, with a nod to iconic figures like Wednesday Addams. Go sleeveless, add lace for romance, or choose a cozy knit for chilly times.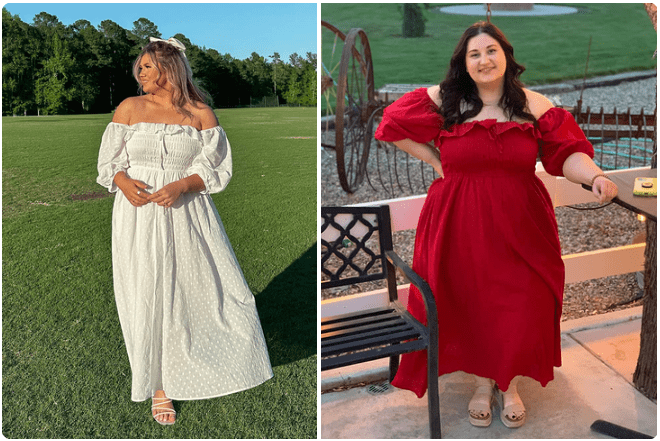 Make sure to find the best variation of this soon-to-be staple right away for your much-needed closet renovation to freshen up your style with a splash of personality. This unique dress ought to be included among your staples rather than being restricted to the corny likes of Thanksgiving.
Leggings
After skinny jeans took over the fashion world, wide-leg pants have had a comeback thanks to work-from-home convenience and '90s streetwear trends. Thankfully, wearing leggings still keeps you trendy if you choose sartorial sleekness over volume. The stirrup style is a prime illustration of the legging craze.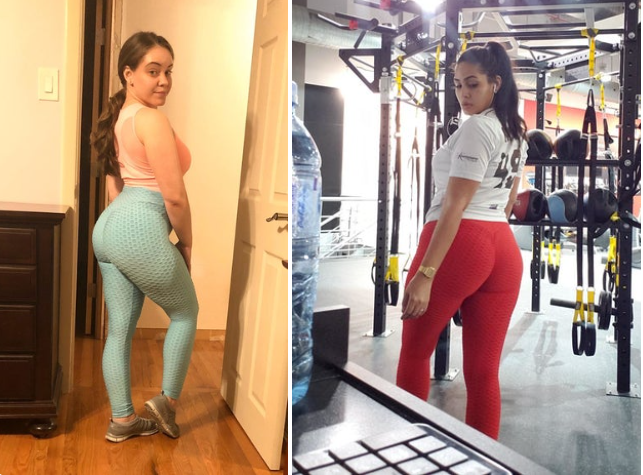 Stirrup leggings may have their roots in horseback riding, but they've made a name for themselves well beyond the stalls. If you want to wear this style, be sure to show off your stirrups by putting them on the outside of your shoes, or at least keep them on display in a pair of flats.
Crop Tops
It's a blast when you find the perfect piece while buying online, but eventually, you'll find yourself cringing at the sly "crop" prefix. Don't worry; it happens to everyone. Now is the moment to let go of your old ideas and embrace a whole new universe of clothing options.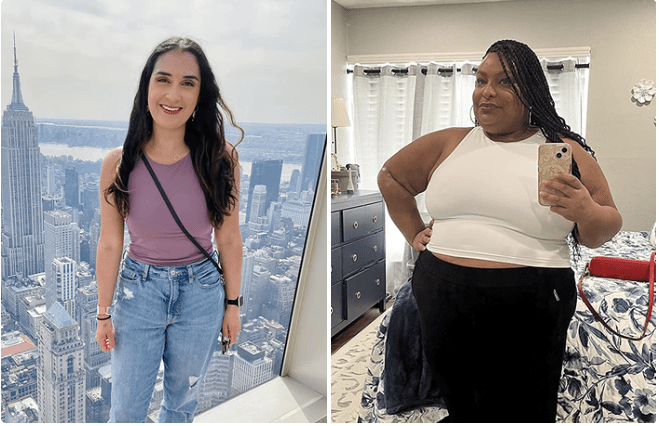 The crop top pairs perfectly with high-waisted pants or loose trousers, creating a playful balance of proportions if you're looking for extra coverage. While it's a popular match with super miniskirts, don't worry if that's not your style—the crop top is just as versatile as it is stylish.
Platform Sandals
When it's time to embrace spring fashion, we do it with flair. The bold styles seen on the 2023 runways have resurrected the nostalgic charm of chunky-soled sandals from the 1990s and early 2000s. Platform shoes are a trend that's easy to incorporate into your wardrobe right now.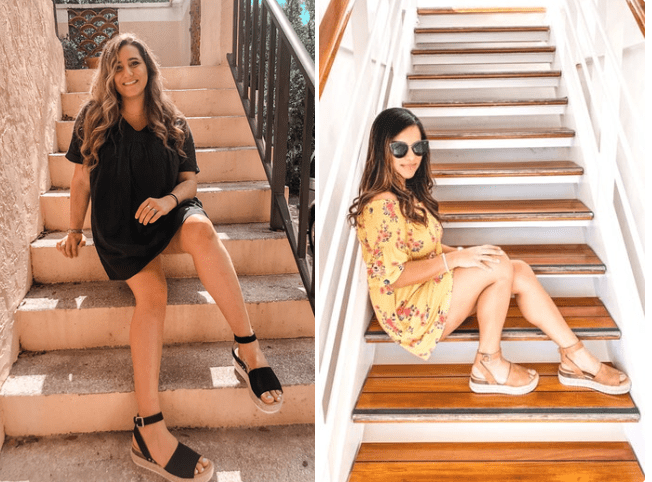 They infuse personality into a simple ensemble, thanks to their stunning and distinctive designs. You really can't make a wrong choice with any of these options; they're all delightful. As warmer months approach, grabbing a pair of platform sandals is smart.
Cloud Slides
Among the myriad TikTok trends prioritizing looks over substance, the rise of the top-notch cloud slides highlights that sometimes, it's all about a product that provides an excellent feel. These plush cloud slides, typically crafted from rubber, have captivated the interest of TikTokers.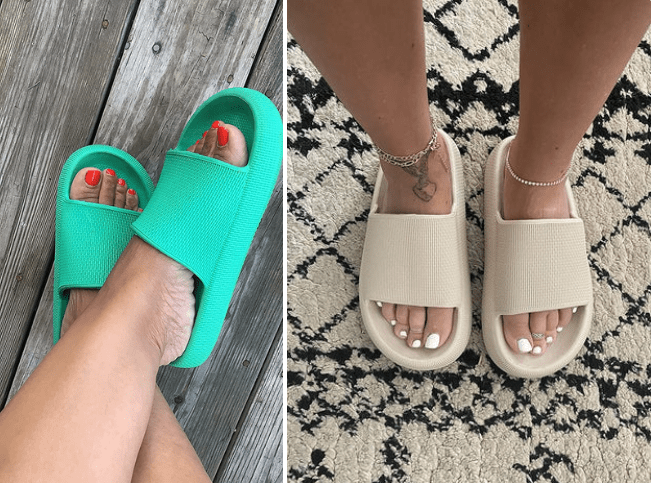 Major influencers post videos and reviews that earn hundreds of millions of views and likes. They're truly unique, but if you're going to wear them out of the home, make the rest of your outfit casual to match the laid-back slides. Sweats, denim cutoffs, and cycling shorts will all do.
Chic Shades
Black sunglasses are a classy, understated item that serves multiple purposes. While quickly putting an elegant touch to any ensemble, classic sunglasses designs protect your eyes and makeup. Square lenses with thick frames are expressive and sophisticated, while aviators give the overall look a rock-and-roll vibe.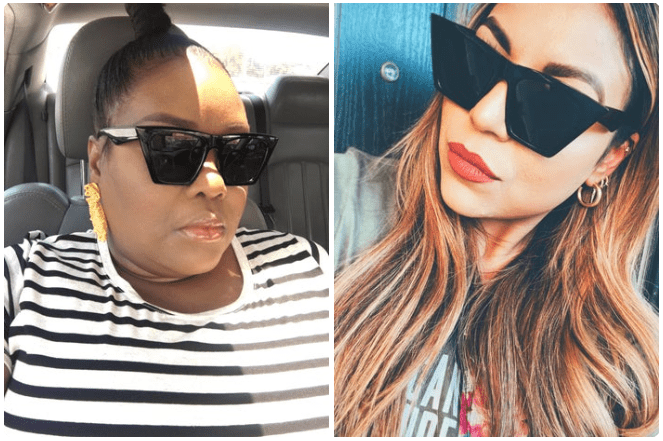 Black sunglasses are a must-have regardless of your own style or how you want to wear them. When spending some cash on shades, seek a pair of sunglasses that are adaptable and can be dressed up or down depending on the situation. It's essential to choose the proper frame that matches your face.
Yellow-Tinted Vintage Sunglasses
Sunglasses with yellow lenses are popular right now, but what's intriguing is that they come in almost any brand or style. We absolutely love aviators, the teardrop-shaped, battle-tested, cool-as-a-movie sunglasses, which were developed in the early 20th century and became a worldwide fashion craze.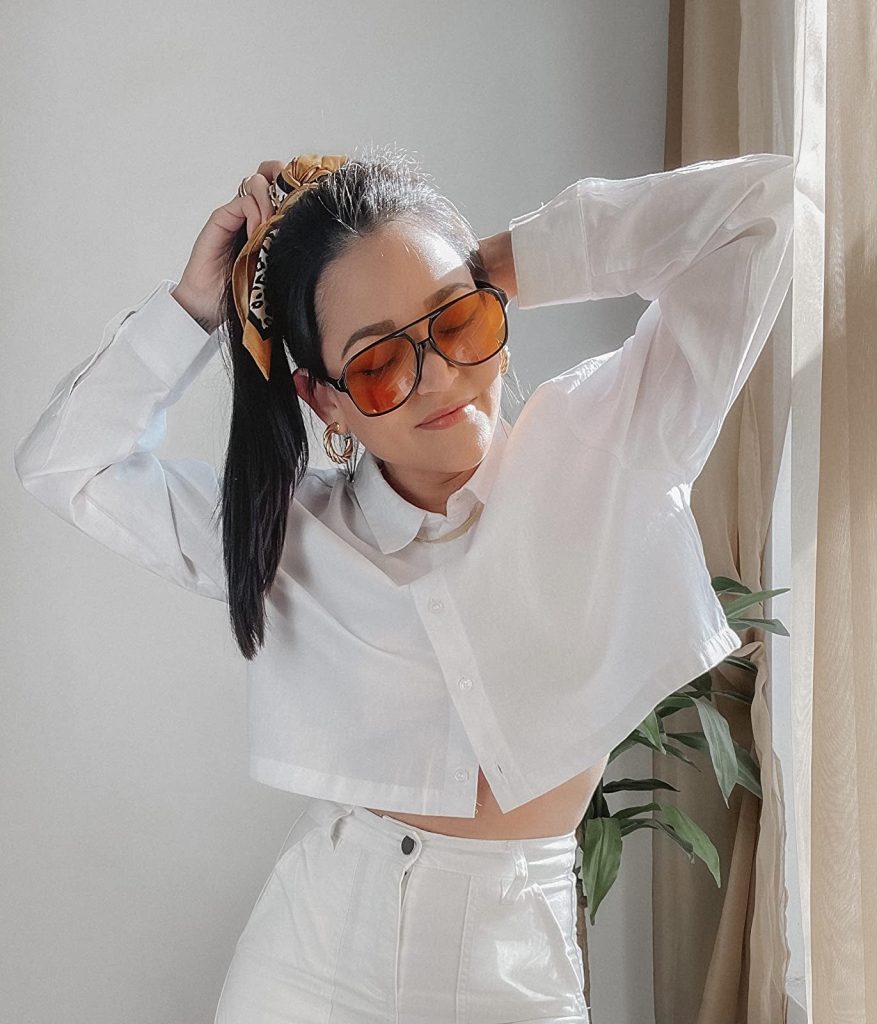 Now that rectangular frames are back in fashion. They are at the leading edge of fashion when combined with yellow lenses. Another combination that has recently been popular in the world of fashion is yellow lenses with large or thick frames. There is no chance that you won't like these hues.
Puffer Vest
Even in the warm locations, people tend to layer up as temperatures drop. Introducing the versatile and stylish vest. If you've been watching recent TikTok #GRWM (Get Ready With Me) videos, you've likely spotted this viral puffer vest making appearances.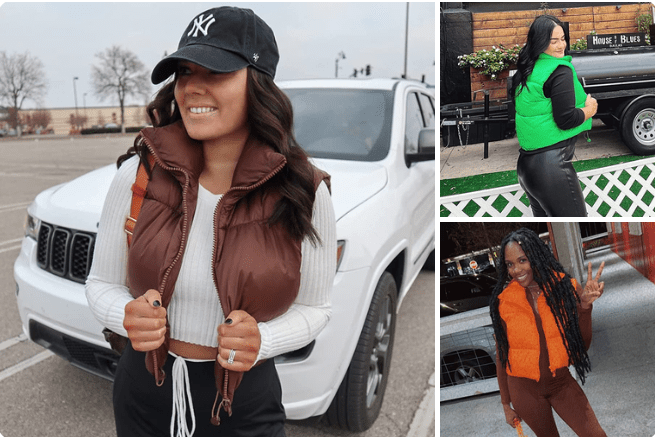 The cropped puffer is the current vest style, with the same fluffed-up shape and wide neck as a traditional puffer but a shorter length to pair with crop tops. This classic vest features a zipper front and a high-standing neckline and is adored by Tiktokers since it is available in so many different colors.
Pearls
It's official: pearls are making a return thanks to #pearljewelry's more than 373.9 million views on TikTok! Pearls are among the 1980s and 1990s fashion trends that are currently in vogue. The upgraded models we're seeing these days are everything but the conservative.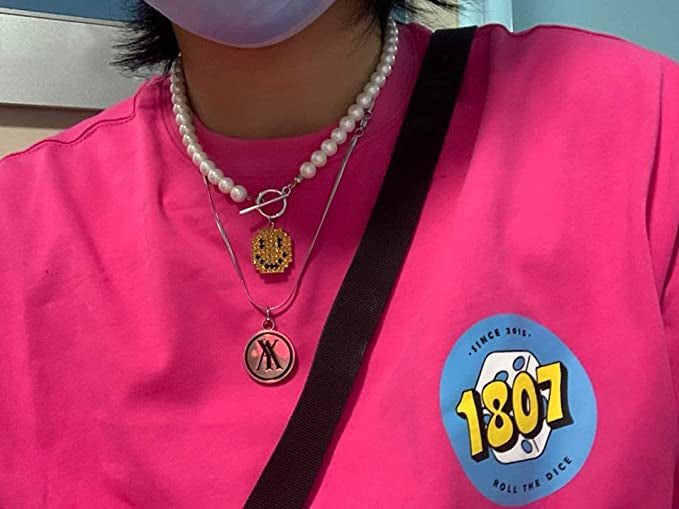 The days of the preppy designs and combinations that they used to have are long gone. The ideal approach to wearing a pearl necklace in a straightforward and fashionable way is to stack it with other necklaces. We really adore this style with gold chains!
Pull-On Jeans
In recent years, pull-on jeans have experienced a meteoric rise in popularity. They enable shoppers to seem as though they are donning a full-on pair of custom-fit denim pants without having to deal with the sometimes troublesome challenges associated with that process.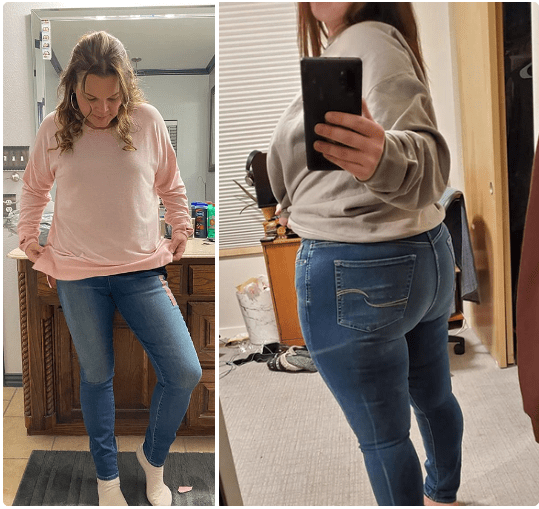 The ideal footwear to match them includes classic slip-ons, timeless heels, wedges, or boots. These footwear choices prioritize the delicate balance between comfort and style, aligning perfectly with the core fashion principle that pull-on jeans were originally designed to embody.
Chunky Sneakers All Day Long
Like bodysuits and claw clips, chunky shoes are making a comeback. Dubbed "dad" shoes, this trend brings back the shoe styles from the 1980s and 1990s, offering a blend of practicality and fashion. The appeal lies in having a pair of sneakers that can effortlessly fit into your daily wear, complementing a wide range of outfits.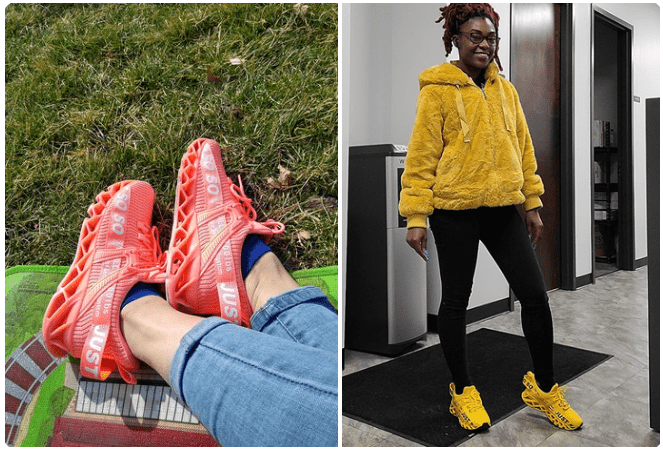 Chunky sneakers have become a modern fashion staple, providing a contemporary edge to casual and tailored looks. With conventional sports gear labels getting in on the act, the current footwear style emphasizes a sportier design with a runner shape, providing exceptional wearability and adaptability.
Pleated Skirts
Pleated skirts are enjoying a notable resurgence, with many popular designs making a splash on TikTok. From pleated cargo skirts to denim minis, black pleated skirts, and low-slung versions, these styles are receiving high praise in TikTok reviews. The versatility of the pleated design makes it a go-to choice.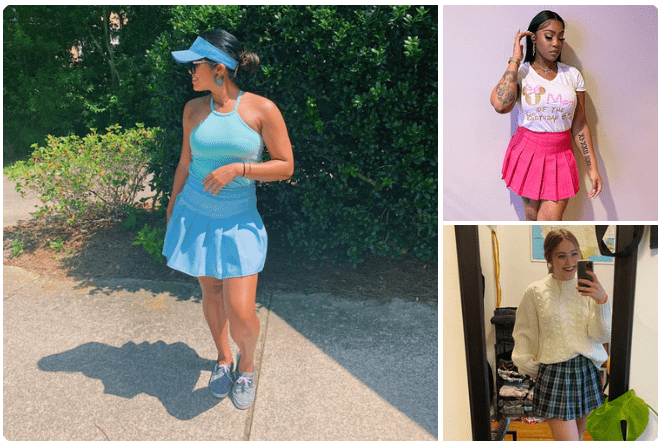 From minis in the warmest seasons to midis and maxis with sweater dresses in the winter. Crop tops, socks, and loafers go well with denim and chino designs, while tank tops and sleek heels go well with leather variants. Instead of aiming for business vibes, keep this skirt trend preppy, glam, or vintage.
Strapless Bustier & Corset
Get rid of whatever bias you may have regarding corsets. Waist training and organ crushing? No more. The corset and bustier trend is all about feeling strong, confident, and having a ton of fun rather than being constricted or achieving an "ideal" body type.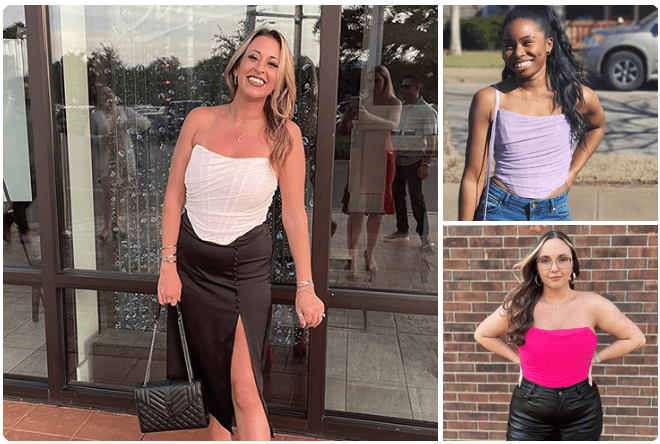 Today's fashion is more Euphoria than Bridgerton: edgy designs, metallic finishes, and bright colors worn as a top with cargo pants, tiny skirts, low-slung pants, or as a coordinated set. It's the ideal fusion of teenage rebellion, cool-kid party wear, and that stubbornly persistent Nineties/Y2K look.
Hoop Earrings
Hoop earrings are an accessory must, much like a pristine white Tee or a great pair of trousers. The versatility and elegance of hoop earrings designs are among the most essential accessories in a collection—they're a cornerstone, a go-to, and a timeless standard.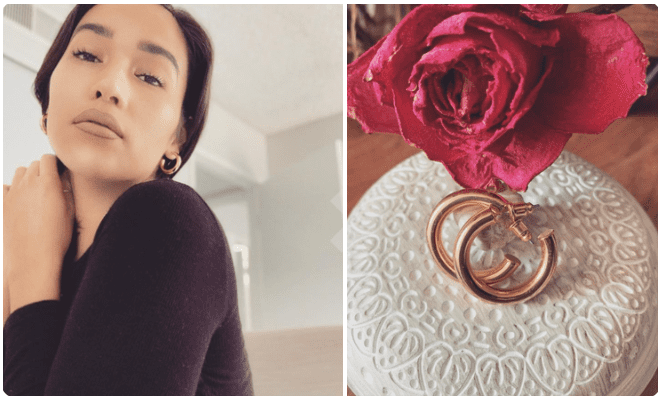 Hoop earrings never fail to make you feel more put together, regardless of size or material. Every closet must have a pair of medium hoops. Their size falls between that of a tiny huggie pair and an extravagant look-at-me style. It's a traditional match for just about any outfit you can think of.
Crossover Swimsuit
It's time to sport the cutest swimwear available, whether you're hanging out at the pool or plunging yourself in the ocean. This treasure is a favorite among TikTokers, including metallic ones that will draw attention while you soak up some rays and cuts that are simple to transition from the beach to a night out.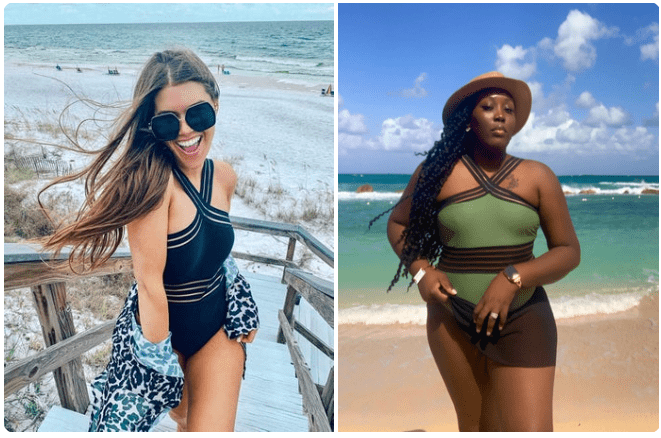 Cutouts are a lot of fun, and this stylish item may also be worn as a sultry bodysuit for a night out. Belted shapes are also really popular right now, and we love them. Any swimsuit with a belt quickly cinches the waist and gives the body a smooth contour.
The Cluttercore Trend
The cluttercore style is sweeping the streets and winning the hearts of many fashion aficionados. Bright, lavish, vintage clothing items with a variety of designs, including flowers, animal prints, chess, polka dots, stripes, and geometric shapes, give this trend a unique identity.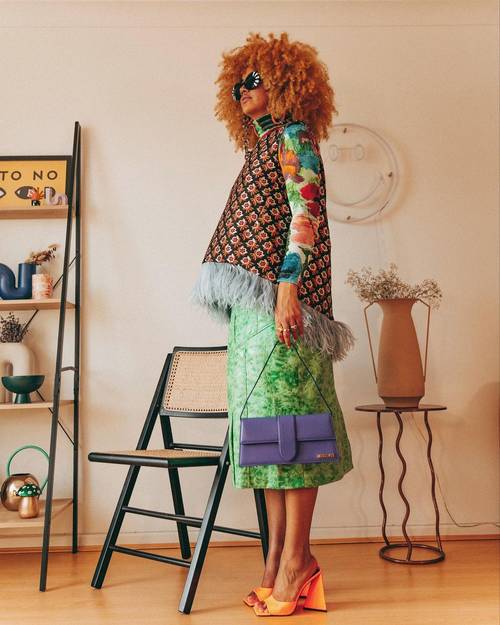 The Cluttercore styles also feature a lot of layers and accessories, like very stylish belts and eyewear, in addition to the patterns and color combinations. The way the entire ensemble is put together gives the impression that it is chaotic yet harmonious. The end effect is a genuine spectacle.
The Bloke Core Trend
Another recent TikTok craze that has piqued the curiosity of both fashionistas and soccer fans is the Bloke Core trend. It's a specific aesthetic mood when a vintage soccer shirt, some pants, and shoes make up an outfit meant for any occasion, not only soccer matches.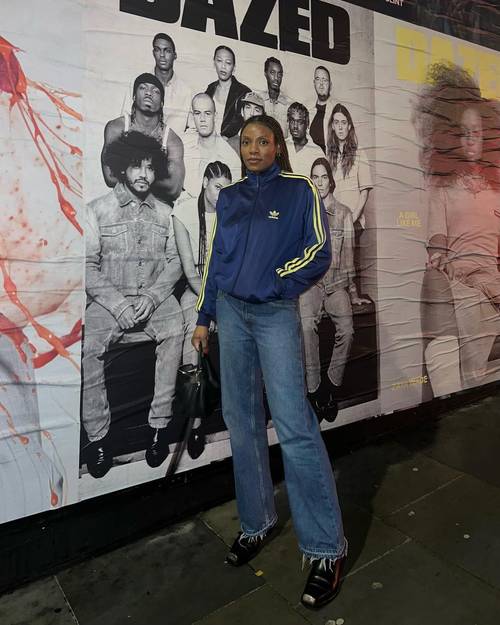 Soccer jerseys are the center of the most popular fashion trend on TikTok, which is actually not all that new. Wearing them in settings other than soccer is the sole restriction. These jerseys are increasingly created by stylists in association with the most esteemed fashion houses, making them a loved fashion item.