Vintage Coifs: 40+ Classic Hairstyles Of The Golden Era
By Jhoana C November 29, 2022
---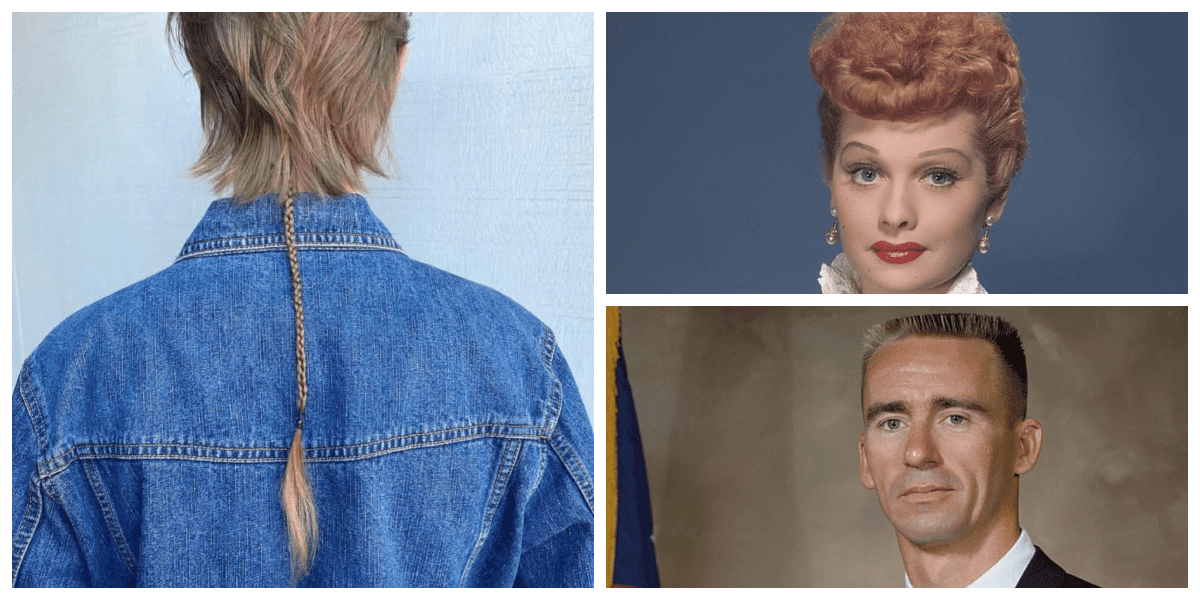 Hair has always been an essential part of who we are. Perhaps this is why most women and even men willingly spend a lot of money and endless hours in front of the mirror to ensure that they are perfectly coiffed. No one likes going through life with a perpetual bad hair day. It's too embarrassing, and frankly, no one deserves to live like that.
Haircuts and hairstyles might come and go, but a handful have made their mark in history and keep coming back to find their way on modern women's heads. Some look so great that even though they are considered 'old,' you still want them. Let's take a walk down memory lane and look at vintage hairstyles we seldom see nowadays.
#1 Mandy's Go-to Hairstyle, Zigzag Center Parts
It might be unimaginable to think of Mandy Moore with this hairstyle, but there was a time during her teenage years when she sported zigzag center parts in her videos and live performances. The now mother of two is happily married and has probably forgotten ever looking like this.
The Mandy we know now is a more sophisticated adult and wouldn't be caught dead with her hair looking like this, but we kinda missed it. There was a time when this was considered cool and cutting-edge, and we sometimes yearn for those simpler days.
#2 Curl Your hair And Put Some Flowers In It
Flowers are the most natural and oldest accessory available. They are also a symbol of happiness, prosperity, good luck, and love. When a woman wears flowers in their hair, it is believed that it will bring joy to her and her household.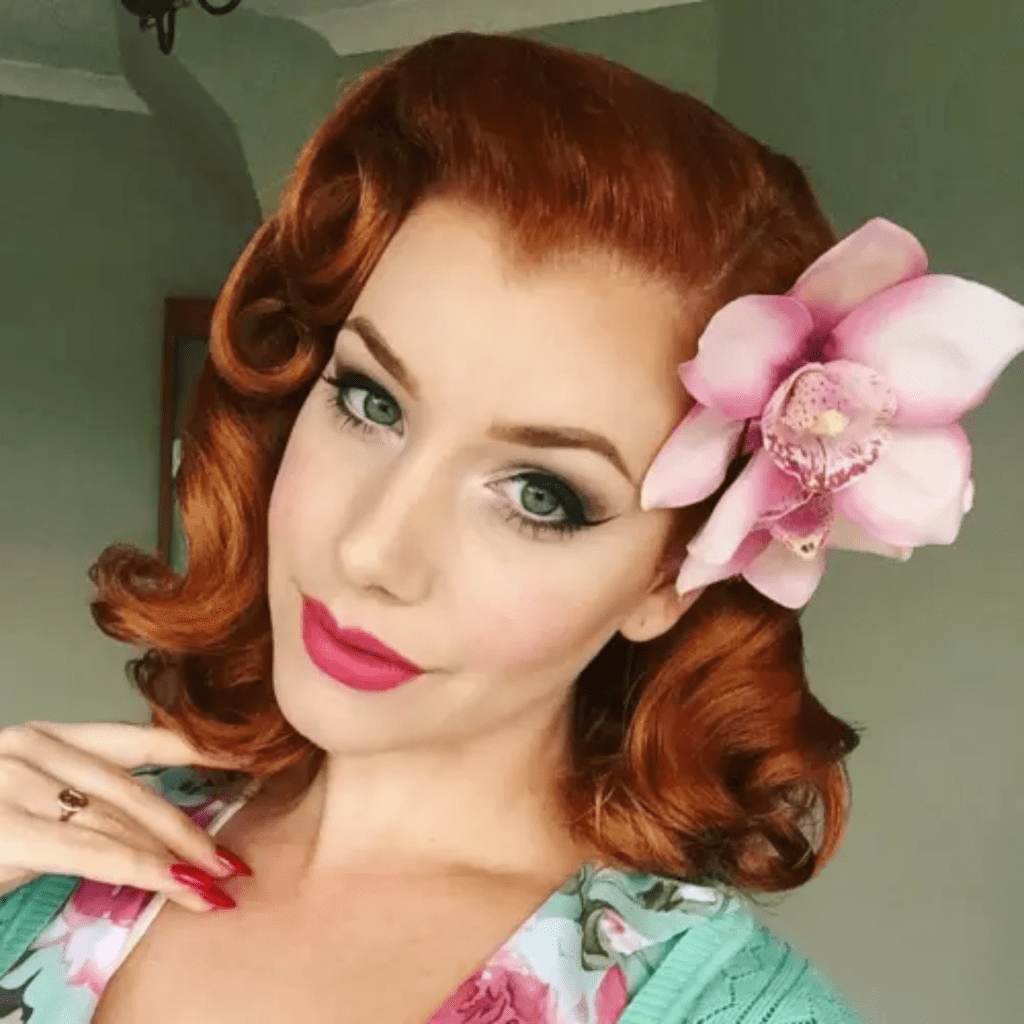 If you can't think of any particular hairstyle for a big event, why not just curl your hair and put a flower in it just like this lady did? It's simple, easy, won't cost a fortune, and you're guaranteed to look great.
#3 Soft Curls
As a hairstyle that is still a favorite for many women today, soft curls are easy to do. They are especially appealing to people who don't think styling their hair is a priority. It's especially flattering on women with sharp features.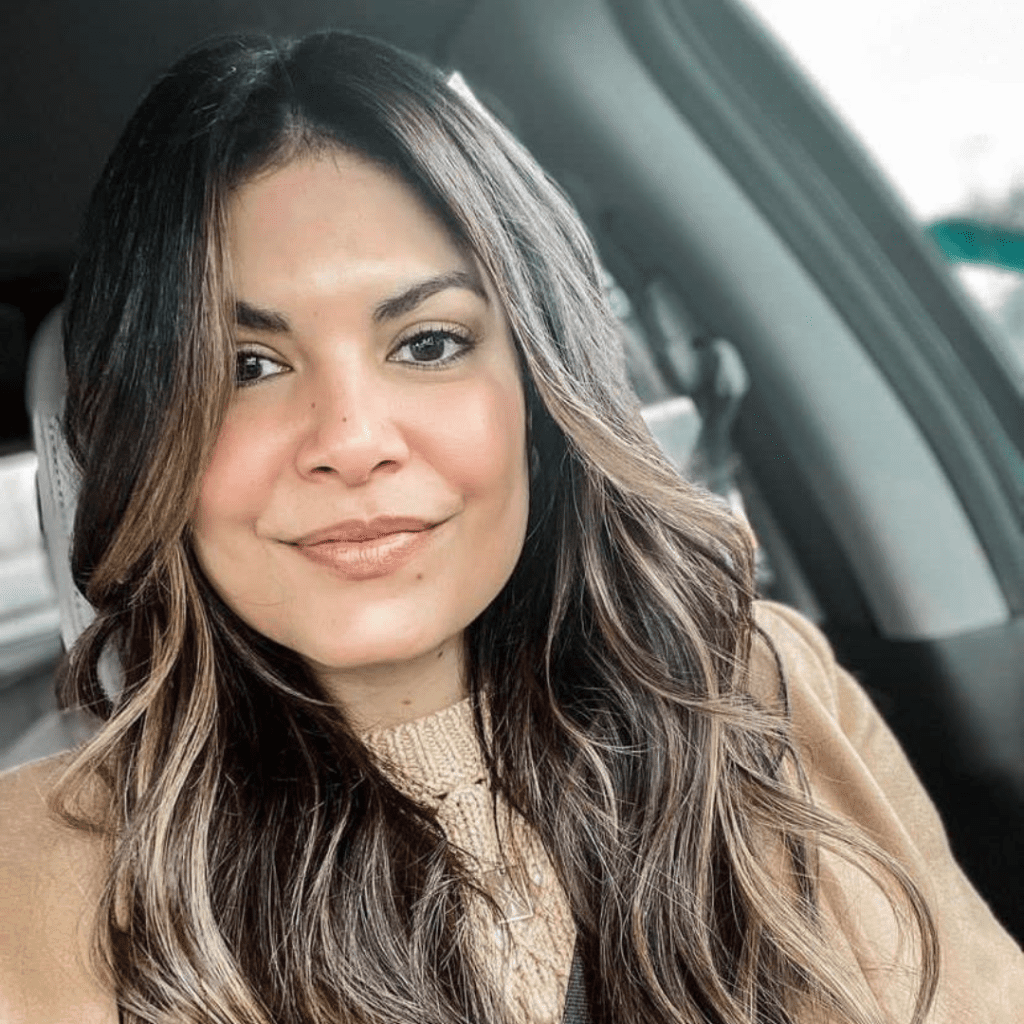 Want soft and bouncy curls? Keep them hydrated. You can also keep them soft and defined by using lightweight hair products and evenly distributing them from root to tip with what stylists call praying hands. See, it just takes a few minutes of your morning routine to set you up for the day.
#4 The Sideburns
Ever wondered why people call them sideburns? The hairstyle got its name from a man called Ambrose Burnside. The erstwhile Union general sported the unique hairstyle. While he may have achieved countless great things in his life, he is remembered most for his hairdo.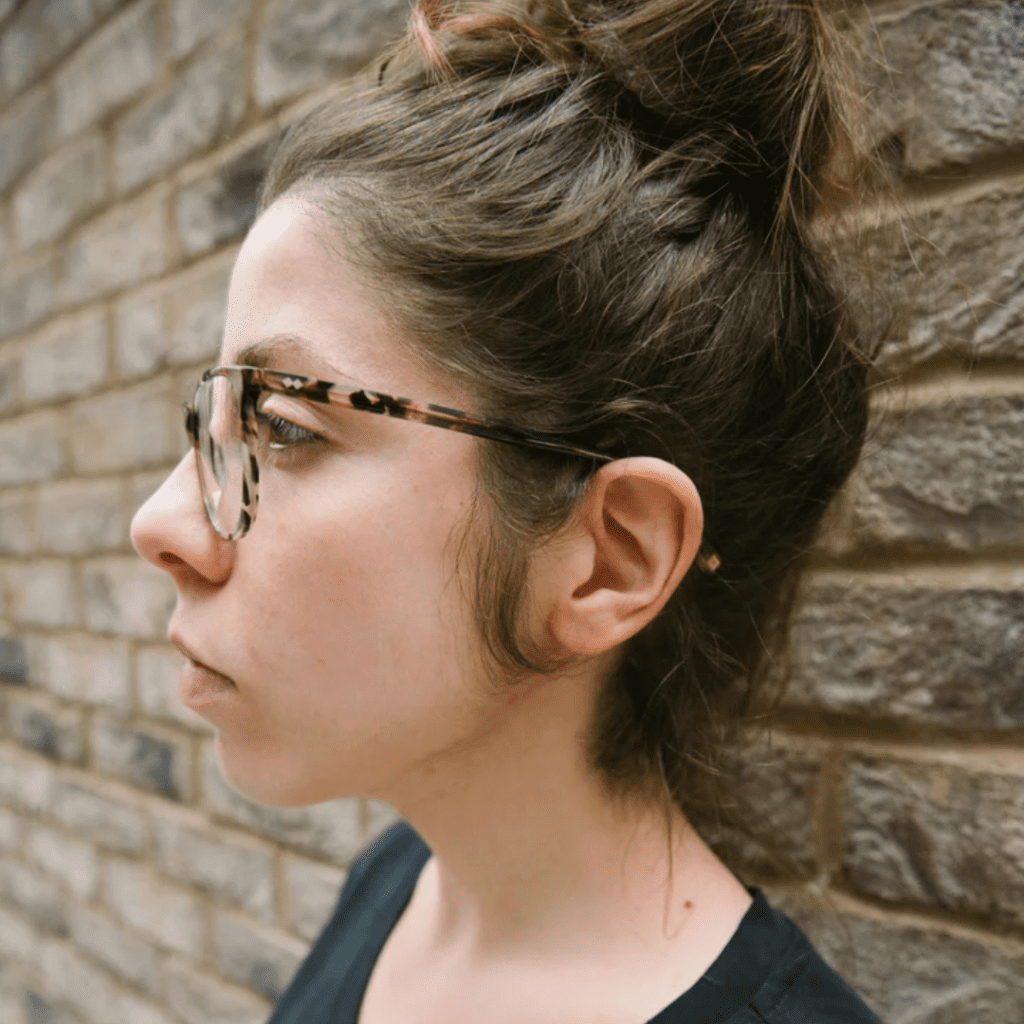 Sometimes called side whiskers, sideburns are facial hair on the sides of the face. They extend from the hairline and up to the ears. The term sideburns is actually a corruption of the original name of the hairstyle taken from the general.
#5 Bouffant
Just like the sound of its name, a bouffant basically means puffy hair. It usually hangs on the sides and covers both ears. The term comes from the French word bouffante, meaning puff or puff out. The style became very popular in the US in the 1960s, thanks to then-First Lady Jacqueline Kennedy.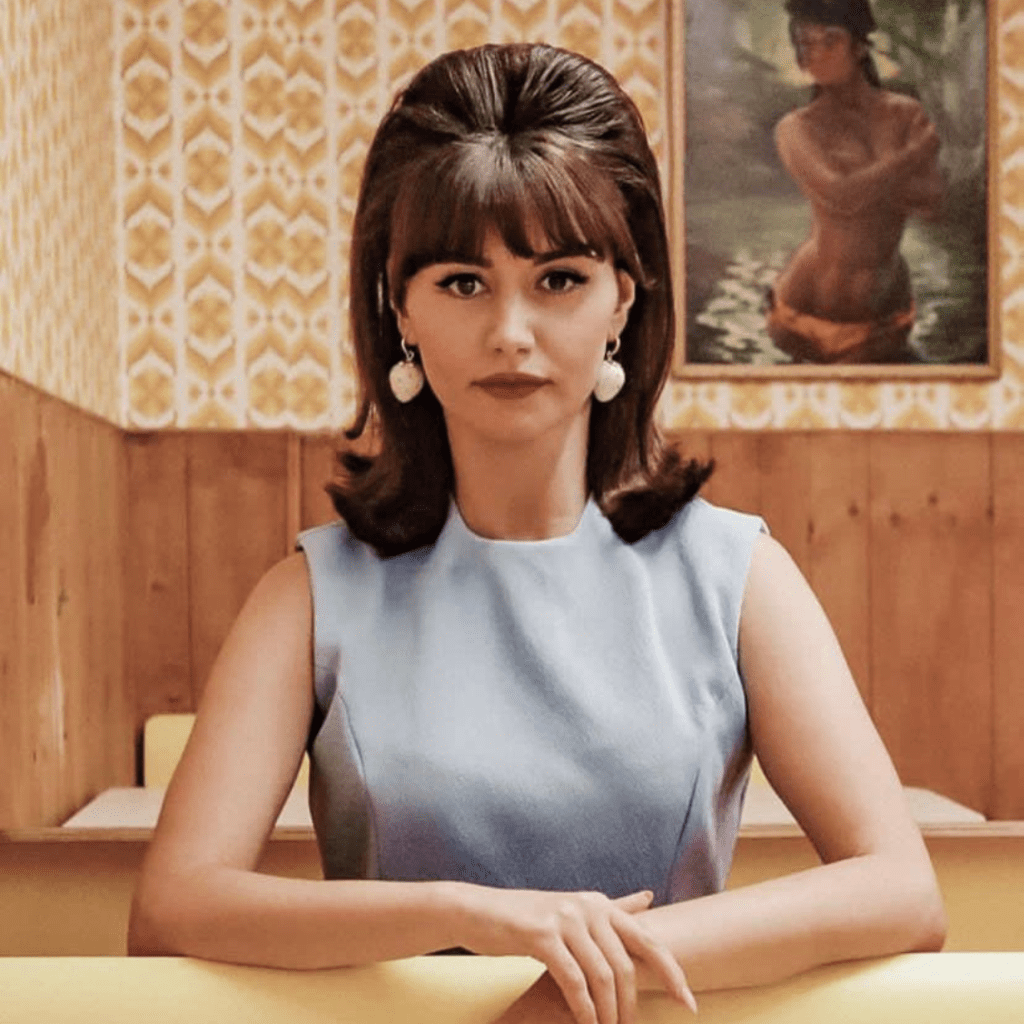 People in Western Europe favored the bouffant during the 18th century, which was thought to be created or, at the very least, popularized by the French empress Marie Antoinette. She was a woman who favored very full hair, as evidenced by her many photos.
#6 The Afro
The Afro hairstyle originated in Africa, where braids and other tribal hairstyles were the norm. Between the 1960s and 1970s, this hairstyle became extremely popular. Ideal for people who naturally have kinky hair, Afros can be achieved with the help of chemical curling products.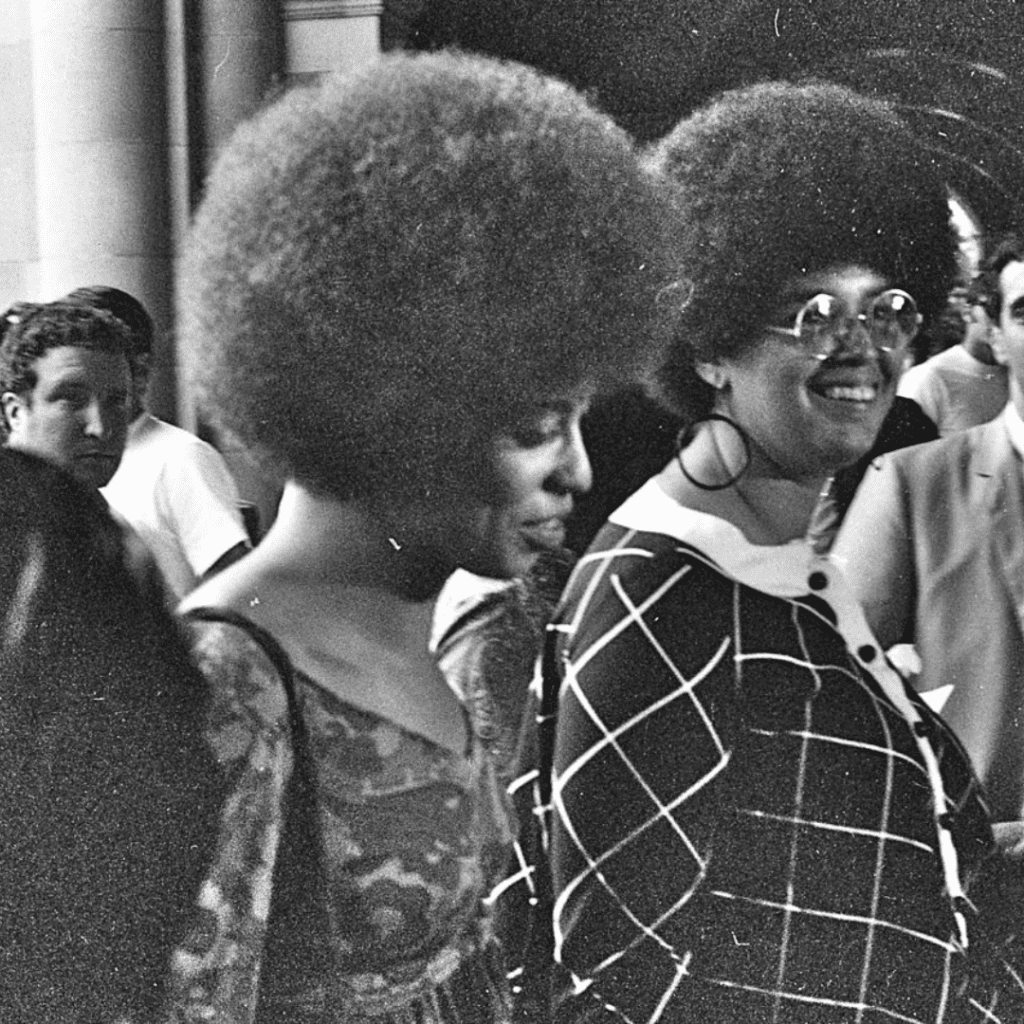 Of course, the assistance of a wide-toothed comb is necessary for achieving the perfect look. The Afro has remained popular until today and has created a few spawns, including the Jewfro, an Afro worn by Jews. Countless celebrities, like Solange Knowles, still sport Afros today.
#7 Braided Buns
Another classic hairstyle that looks appropriate for formal occasions such as galas and weddings and lasts a long time is the braided bun. According to one magazine, you don't even have to think about touching your hair for weeks on end with this style.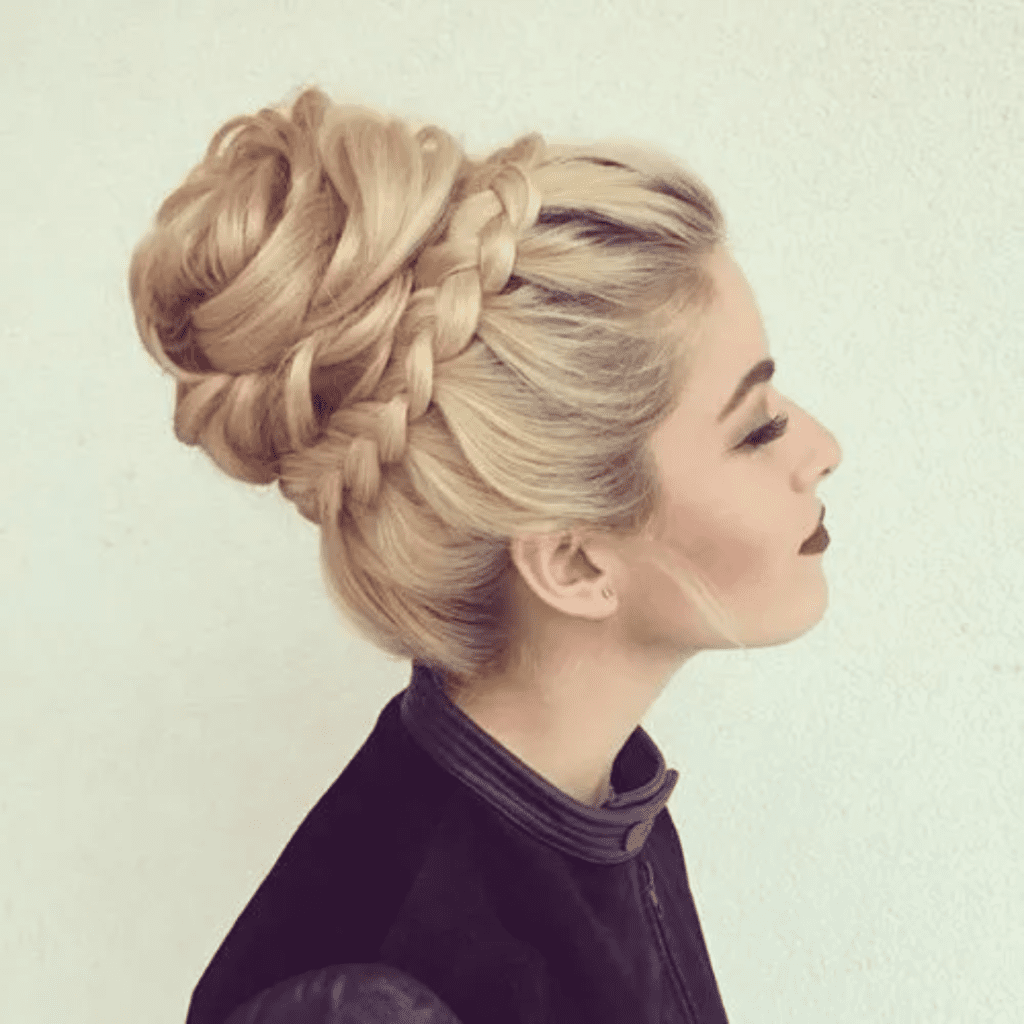 To get the perfect braided bun, part your hair in the middle, weave a braid just above your neck, and secure the hair with an elastic. Twist the braid into a bun, tuck the elastic, and pin it in place with matching bobby pins and there you have it.
#8 Marcel Wave
Also called Marcelling, the Marcel wave is a styling technique that uses curling tongs to make curls in the hair. The Marcel wave might look similar to the finger wave, but it is achieved with the use of a different method.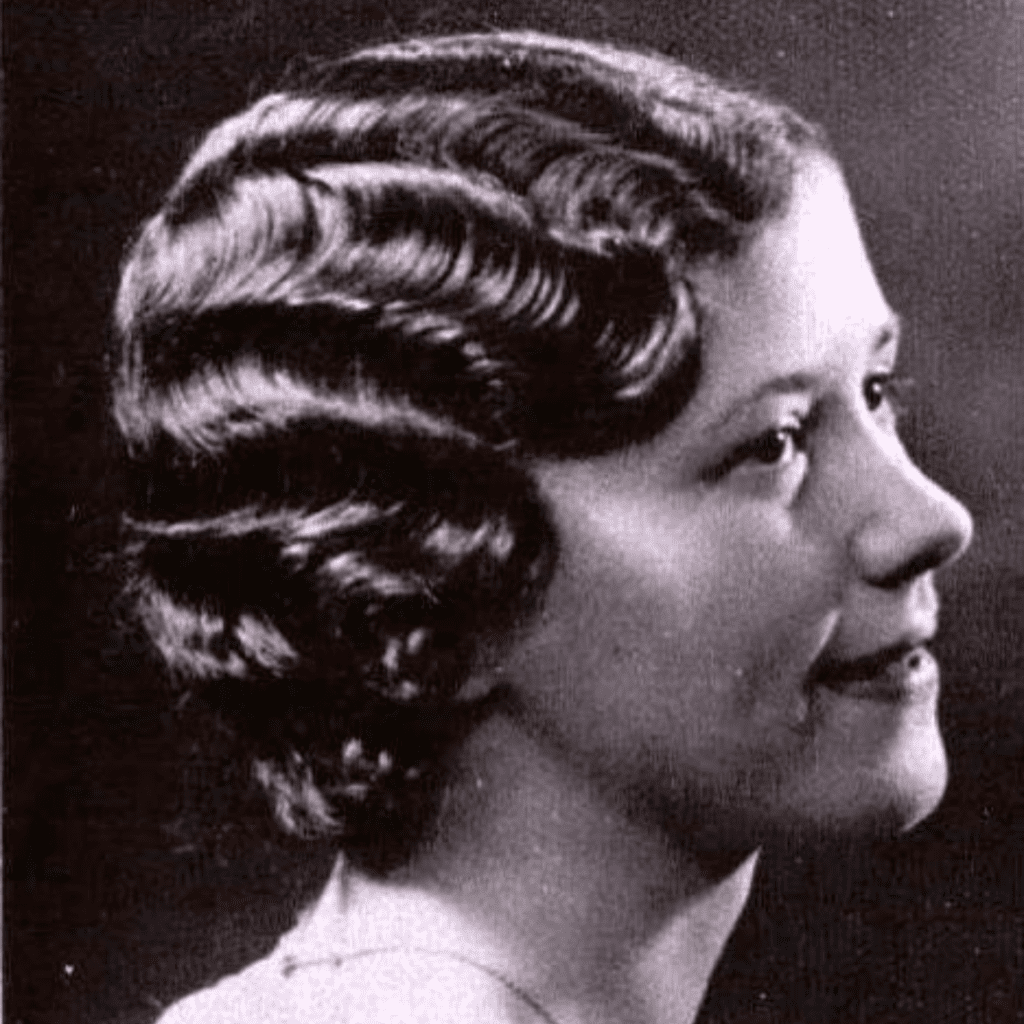 Popular during the 1920s, American-born French dancer Josephine Baker was a famous fan of the Marcel wave. Women sporting the Marcel waves often styled it with a hairpin or flower. Don't you just love the 20s? We know we do.
#9 Vidal Sassoon Cut
You must have heard of the name Vidal Sassoon at least once. The London-based hairdresser is best remembered for his career as well as his impact not only on hairstyling but on pop culture. After all, he created the iconic cut named after him.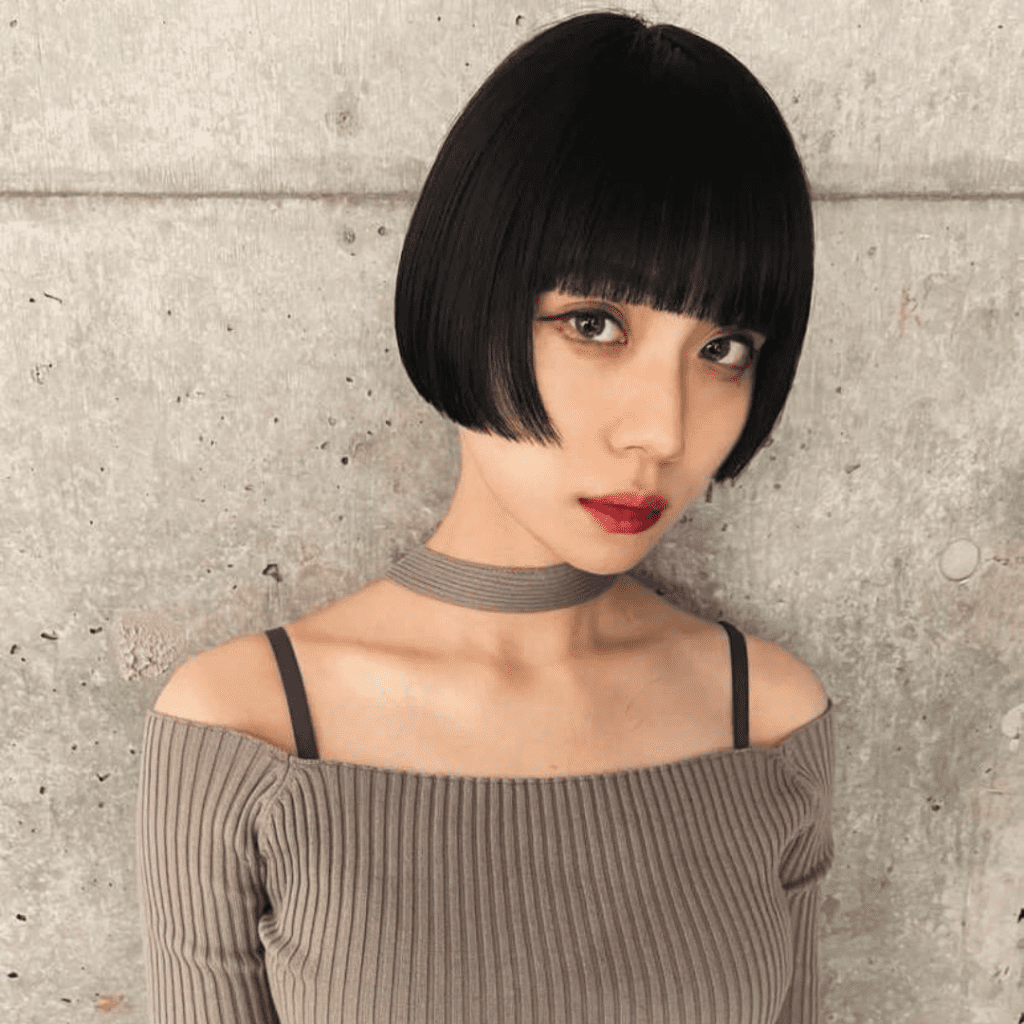 The blunt bob cut was unlike any hairstyle of its time. What women loved most about it was that it was low maintenance. You don't need to spend countless hours in front of the mirror styling your hair and running late for meetings or lunches.
#10 Twiggy's Pixie Cut
Twiggy's iconic haircut was apparently an accident, and the model didn't mean for her hair to look that way. Apparently, the '60s supermodel was too shy to say no to a famous hairstylist who worked in a posh salon. It turned out to be a blessing, after all.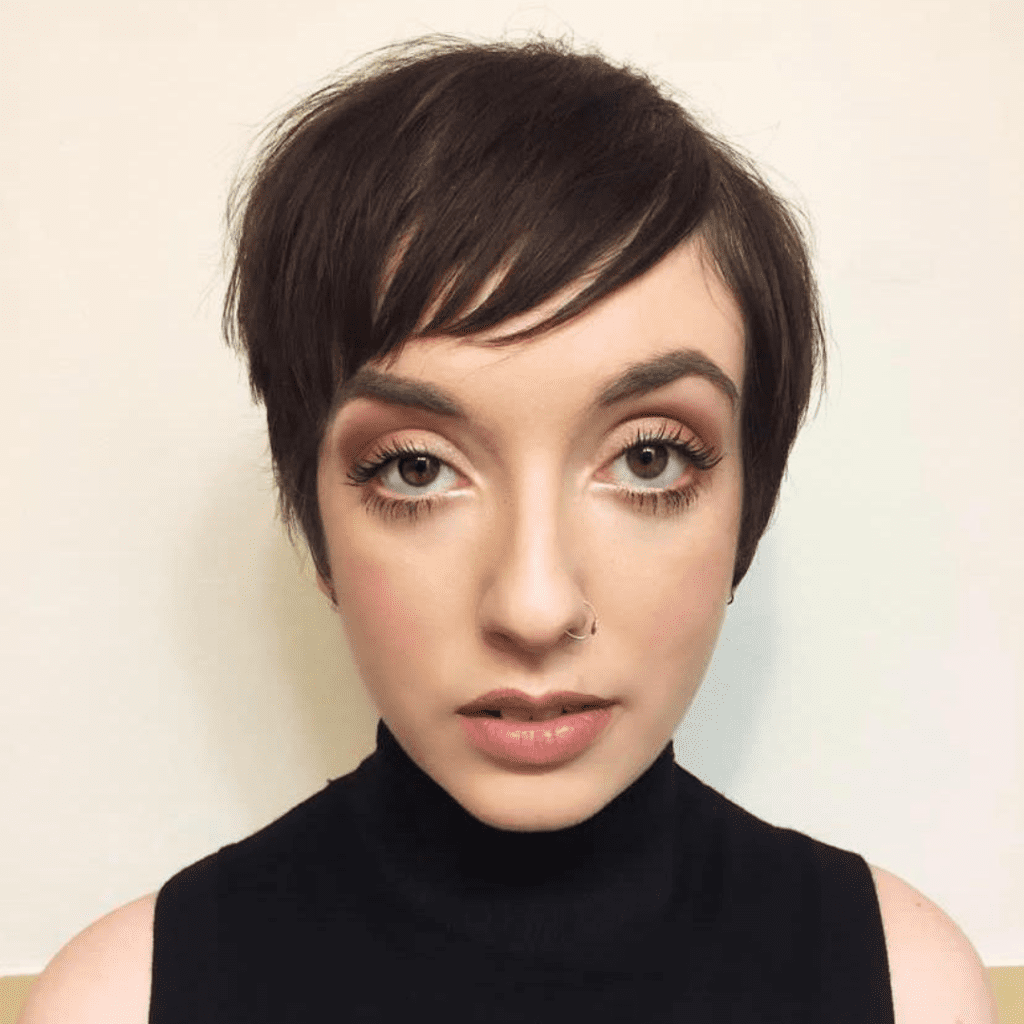 She may have been hesitant at first, but she ended up absolutely loving her cut, and later on, people went to hair salons to copy her. Photographer Barry Lategan later captured that immortal photo of Twiggy, which people today still associate her with.
#11 The Flipped Bob
The flipped bob or inverted bob hairstyle is characterized by a stack of layers at the back that gradually gets longer at the front. The layers also curve along the shape of the head. According to stylists, there should be a smooth transition from long to short for this haircut.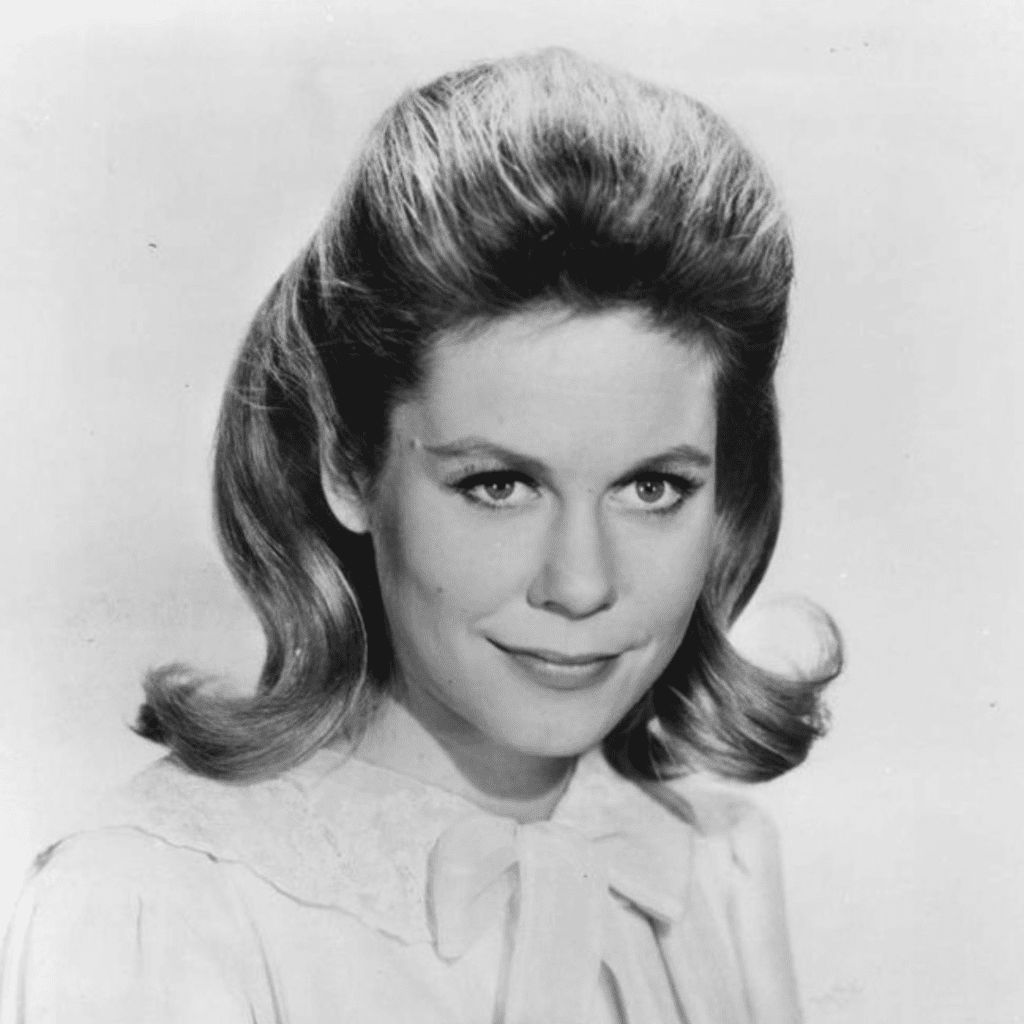 Recently, this hairstyle appears to be making a comeback. It became a huge thing in 2022, and it might continue to be until 2023. If you have been a longtime admirer of the style, now is the time to rock it!
#12 Tight perms
If you are someone who takes their hair care routine seriously, a tight perm can serve you for months. Many factors affect how long your perm lasts, and although you can DIY it, going to a pro is recommended because they have better knowledge of what chemicals to use.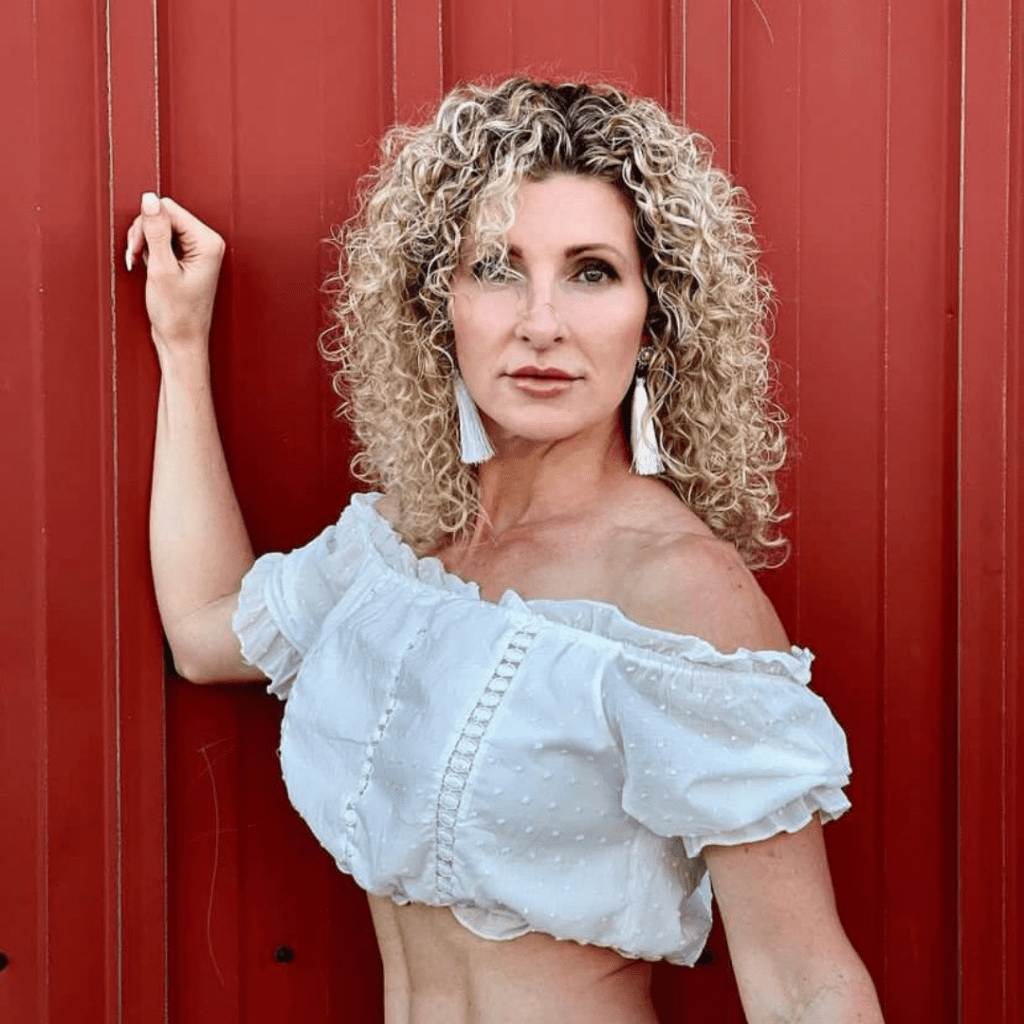 Tight perms were and are continually worn by celebrities today, including Beyonce, Whitney Houston, Mariah Carey, and other super-famous entertainers. Well, if it lasts up to 6 months, it means you don't have to bother with it every day, so sign us up for it!
#13 Curly bangs
Have you ever tried curly bangs? If you haven't, read on. The 70s look is not for everyone, so if you're not sure it will work for you, you might want to get fake bangs first. Consider this some kind of pre-test before you actually go through with the whole process.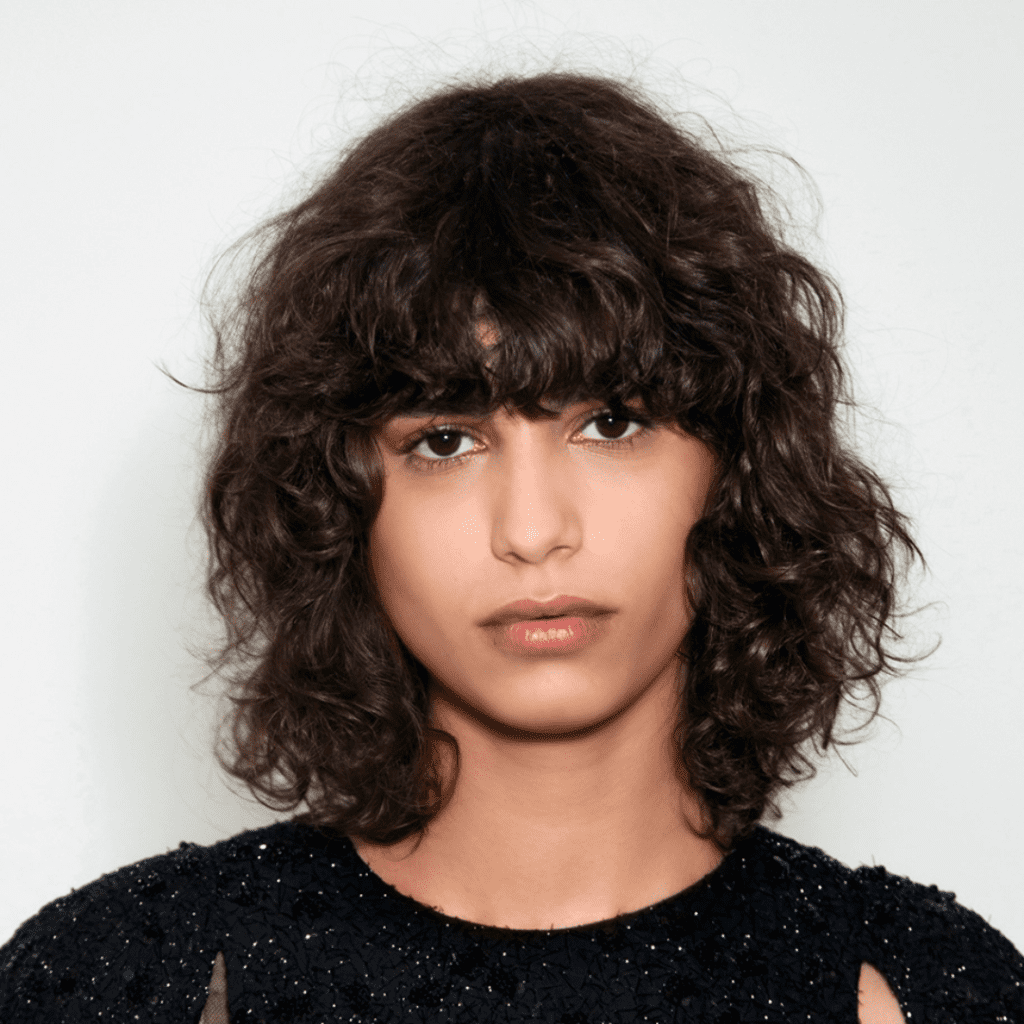 If you're not ready to commit to the bangs yet, you can start with a shag to see how it fits your face. Keep shrinkage in consideration, and don't overestimate the length when your strands are straightened or wet. You don't want to end up with curly micro bangs.
#14 The Mullet
Supposedly first worn by a French fashion guru named Henri Mollet during the early 70s, the mullet initially only made waves in the French underground dance scene. It got a second shot at hairstyle stardom when it was used on a popular television series.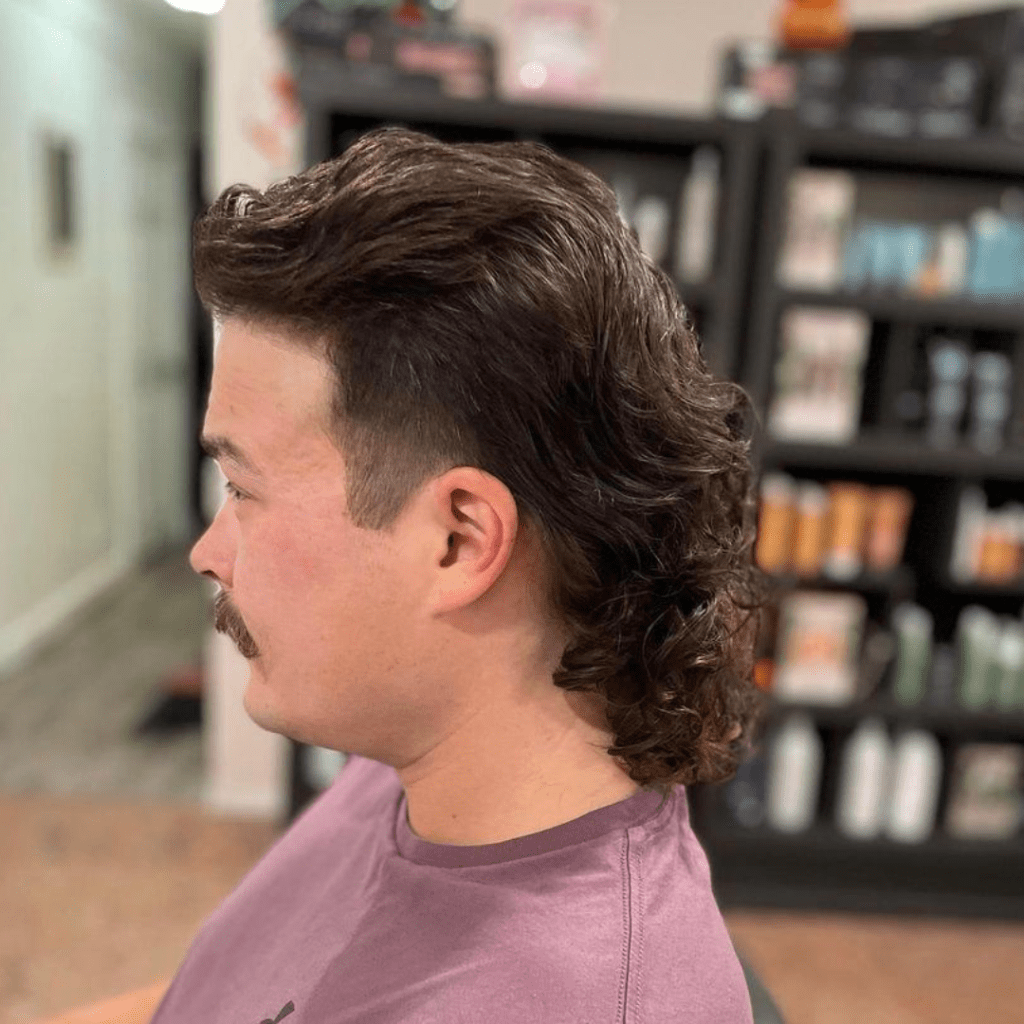 The mullet is a hairstyle where the hair at the front is shorter than the hair at the back. According to the Oxford English Dictionary, it was the American hip-hop group Beastie Boys who coined the word mullet in their 1994 song Mullet Head.
#15 Pin Curls
A pin curl is defined as a dampened curl that is kept in place with a hairpin or hair clip. When the curls are pinned to your head, they cool in the same position, leading to bouncier curls that last a long time compared to regular ones.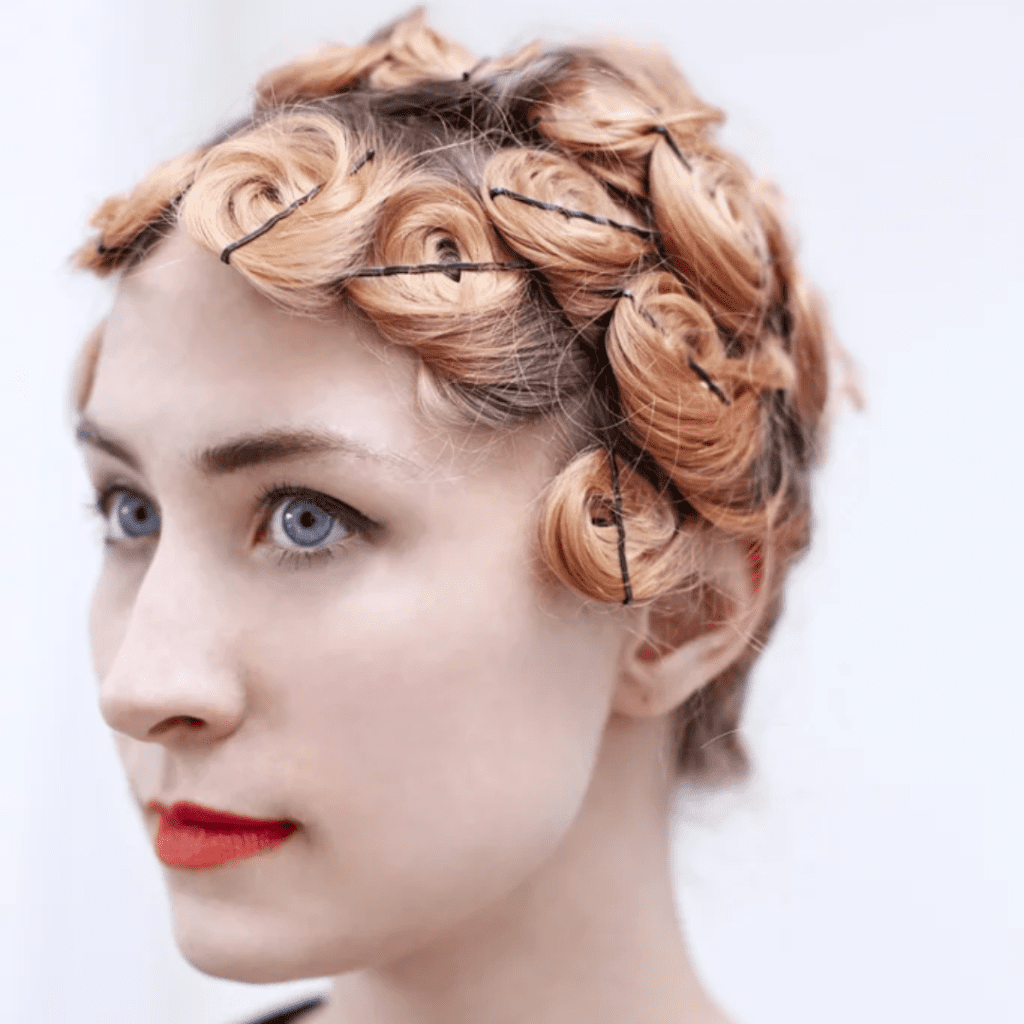 Does that sound super easy? Well, it does when you read it and have the right tools, such as a curling iron, hair straightener, blow dryer, bobby pins, and a hair brush. You'll also need a few styling products like hair balm, hair spray, and hair oil.
#16 The Rattail
Given such a name because of its long tail-like feature of hair growing down from the back of the head, the rattail can be braided when it's long enough. It can also be permed or straightened depending on personal preference.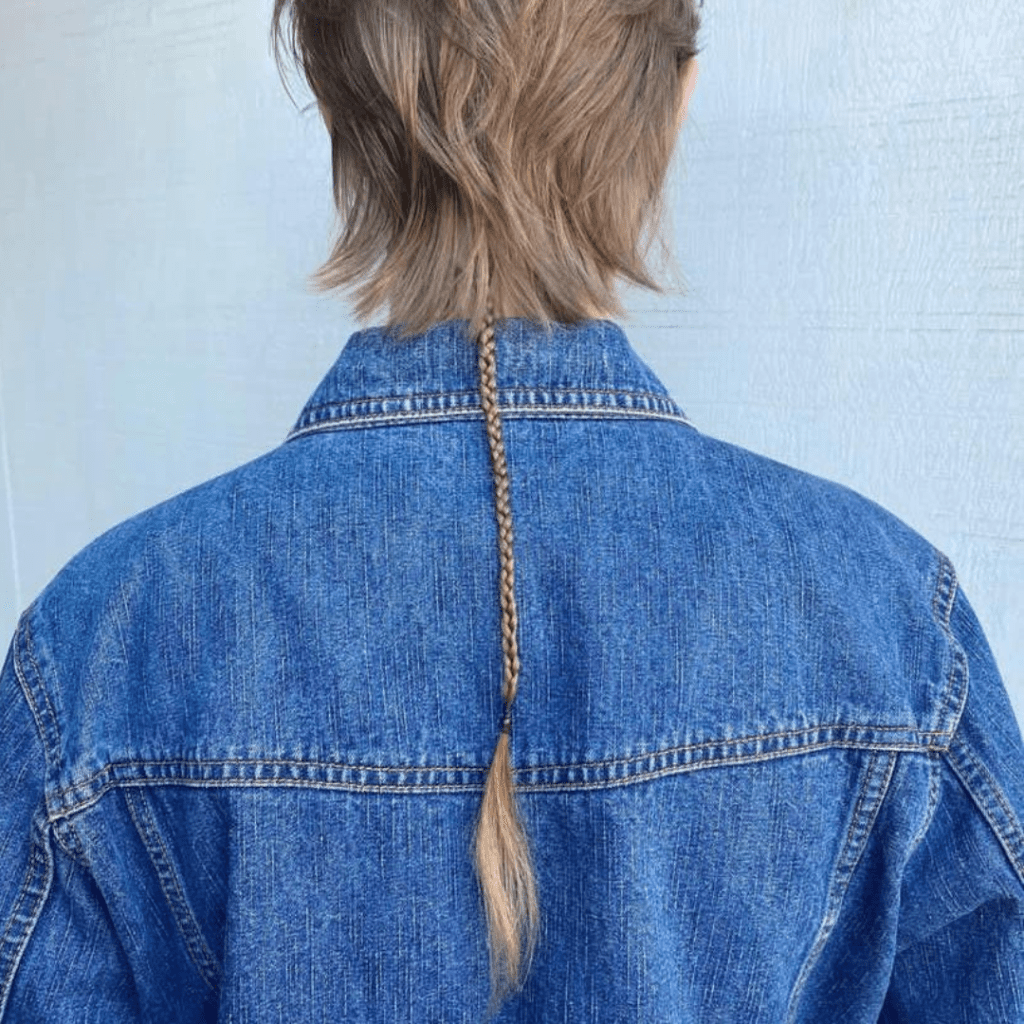 We have to admit, though, that out of all the vintage hairstyles, this isn't one we particularly miss so much. Why? Because it just looks weird and wouldn't serve you well at formal events. Thank God it has fallen out of fashion.
#17 High-side Ponytail
Contrary to what most people believe, a ponytail can look professional. Easy to do and versatile, it can be worn with a gown at a formal event, but it can also be fun and casual and go perfectly with a pair of jeans and an old shirt.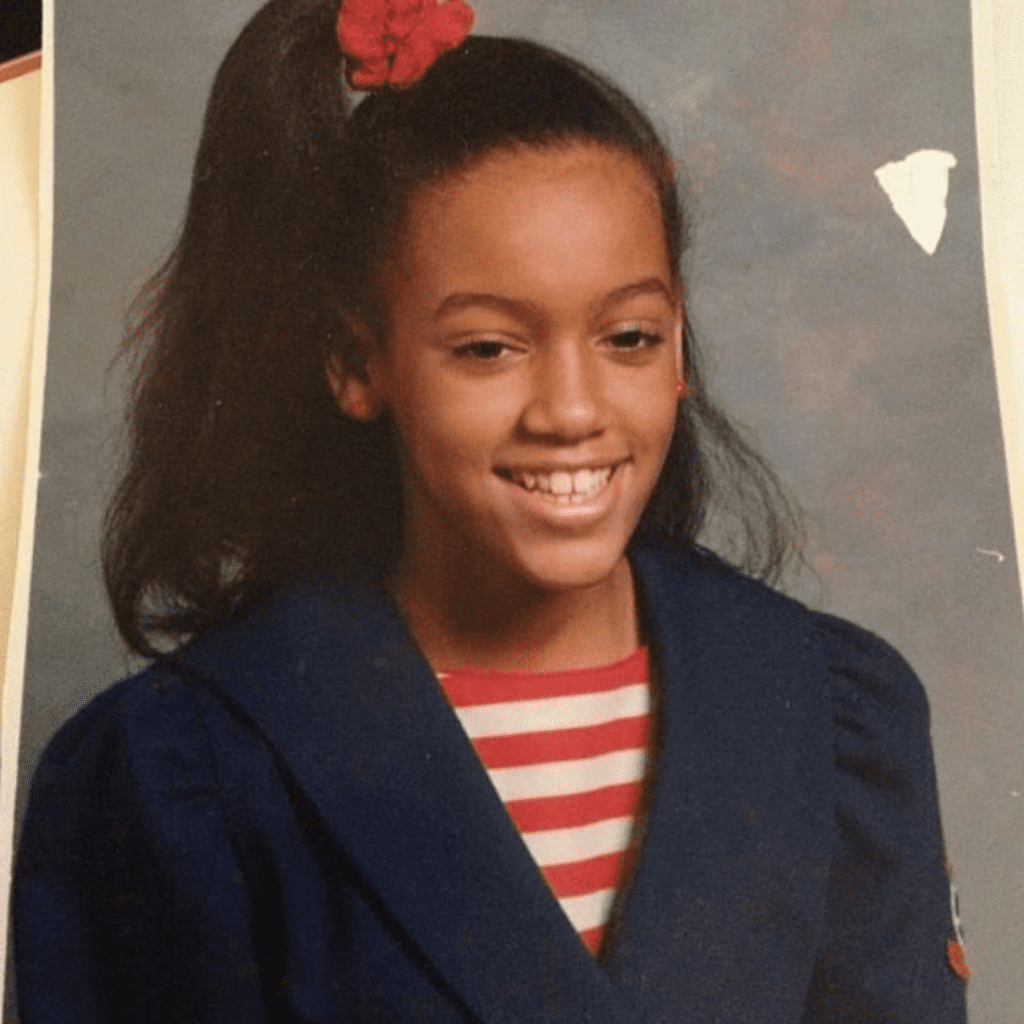 We've seen Ariana Grande with it and also regular women on the street. The fact that it looks good on everyone is a testament to its versatility. If you haven't tried it before, there is no better time than now.
#18 The Beehive
A hairstyle that came back into fashion recently thanks to the late great Amy Winehouse. The beehive burst onto the scene in the 1960s, and till today, it remains a symbol of 1960s kitsch. Just from the name, you know it's going to be something a bit over-the-top.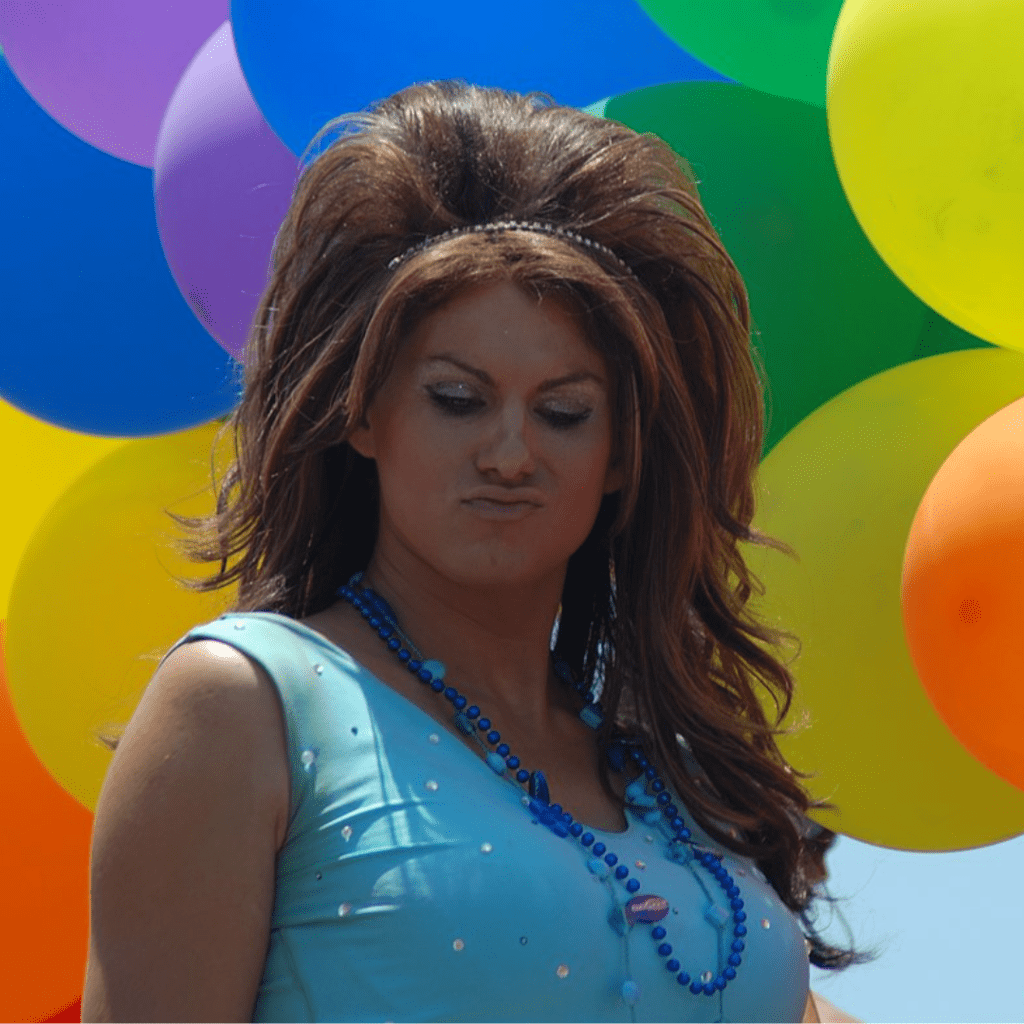 The hairstyle originated as a more elaborate version of the "big hair," and it was said to be developed by Margaret Vinci Heldt from Illinois, the owner of a salon in Chicago. It's made by teasing or backcombing the hair with a comb and creating a tangled pile.
#19 The Rachel
The show Friends was a massive hit, and even decades later, people still continue to watch and rewatch it. It spawned many a great thing, including an iconic hairstyle named, The Rachel, which was popularized by Jennifer Aniston's character on the sitcom.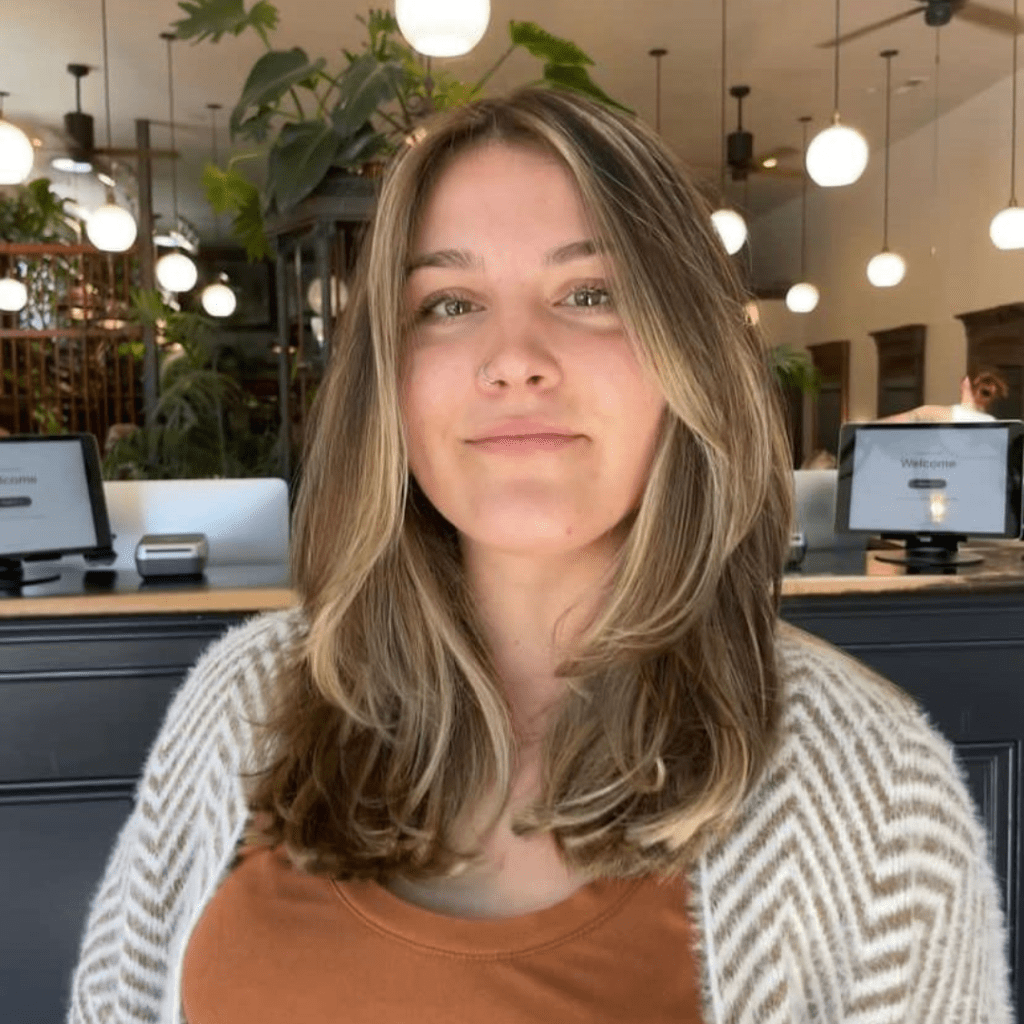 It became popular because it didn't look too elaborate, but according to the stylist, Jennifer didn't like it because it required a lot of blow drying if you wanted definition. However, if you're like us and are willing to go the distance for something you love, try it out!
#20 Hollywood Waves For Days
Characterized by big and shiny waves, Hollywood waves are considered a classic. They are the hairstyle of choice for galas and other formal events. A lot of brides also opt for the same hair design for the biggest day of their lives.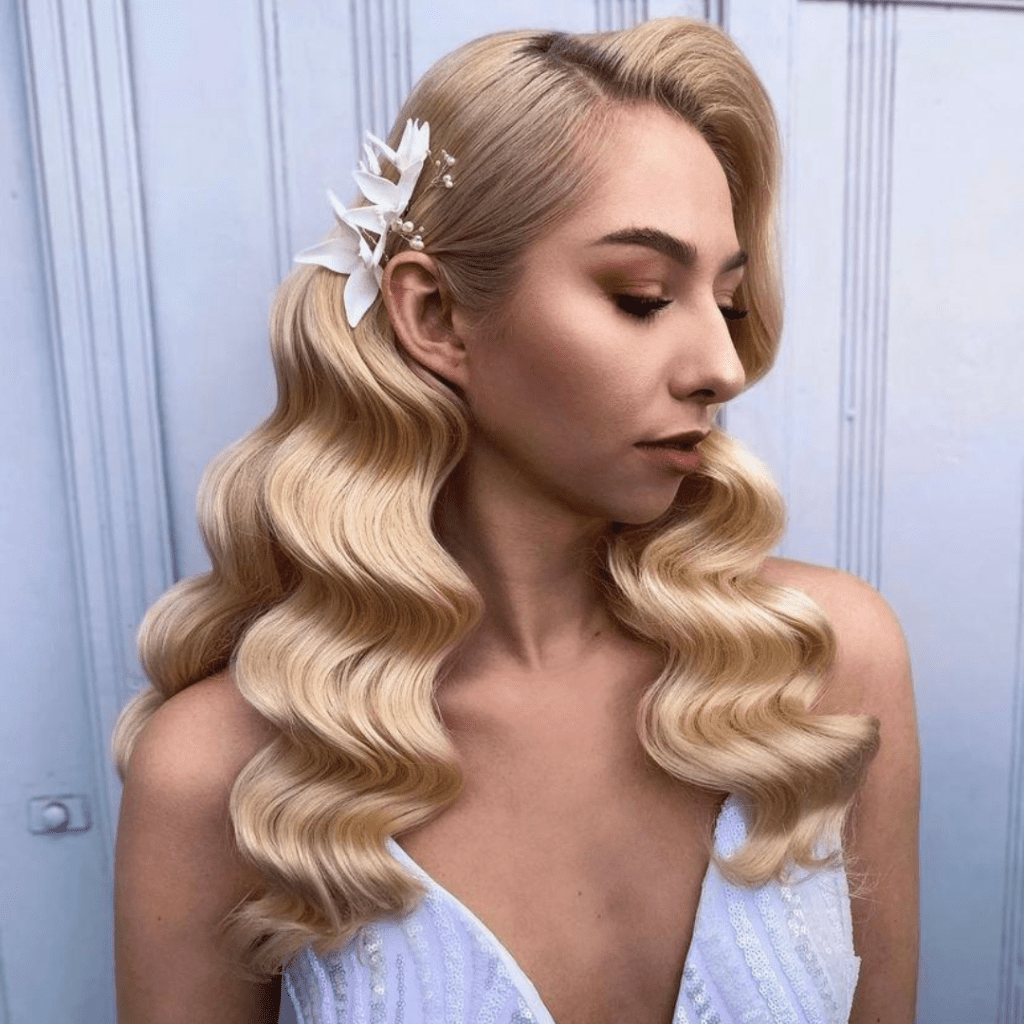 The great thing about it is that it looks fine on women with both long and short hair. The waves can be tighter or looser, depending on how you want your finished look to be. For a thick and luscious mane, most people use hair extensions.
#21 Pigtails
From the hairstyle's name, you probably already have a good idea why it was called that. Pigtails are achieved by tying a section of hair at the sides of the back of a person's head and letting the hair hang down or stick out a little.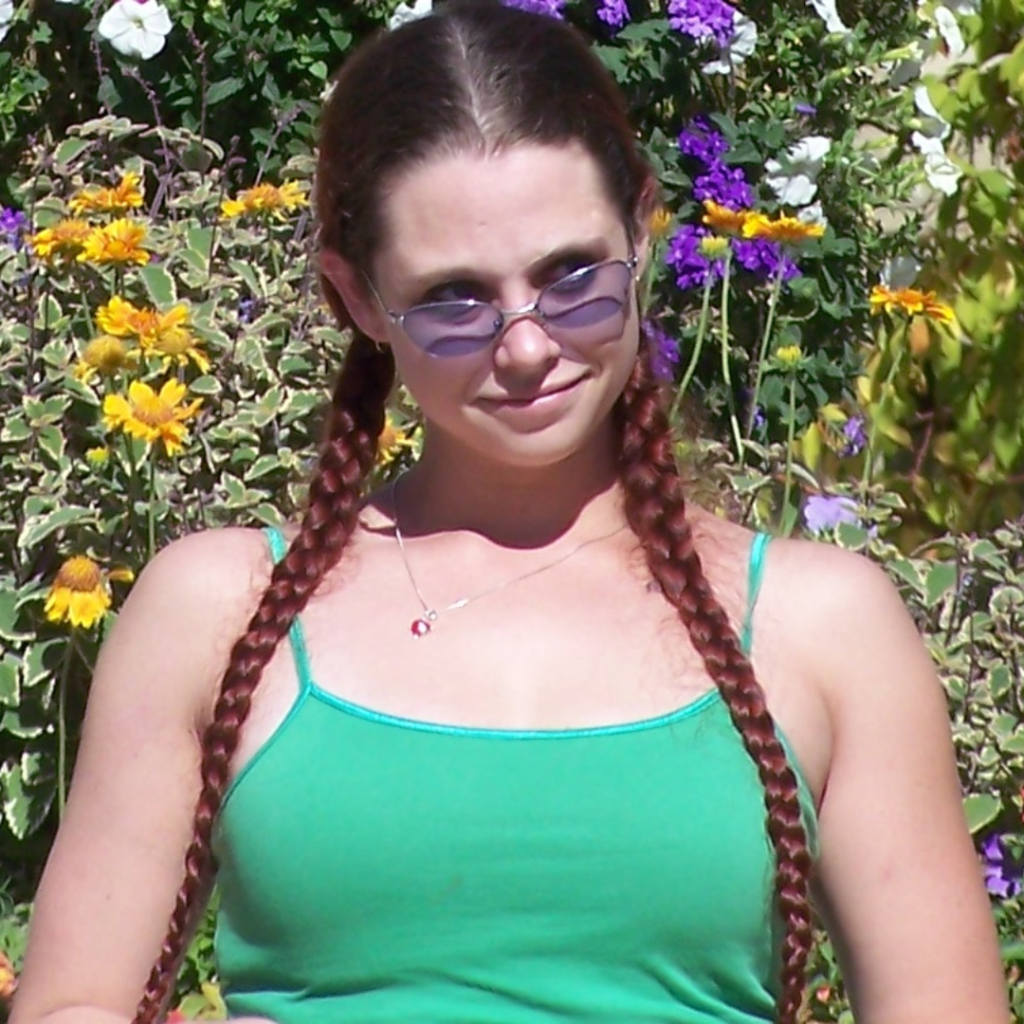 Some may confuse it with ponytails because they sound similar. Still, you should always remember that a ponytail means gathering all your hair and tying it together. On the other hand, pigtails require you to divide the hair into 2 sections. Easy peasy!
#22 Flattops
One of the few men's hairstyles on this list, flattops were a type of haircut where the hair on top of the head was cut and styled in a manner that formed a flat profile. We've seen this 'do before, and boy, are we glad that we seldom see it on the men of today.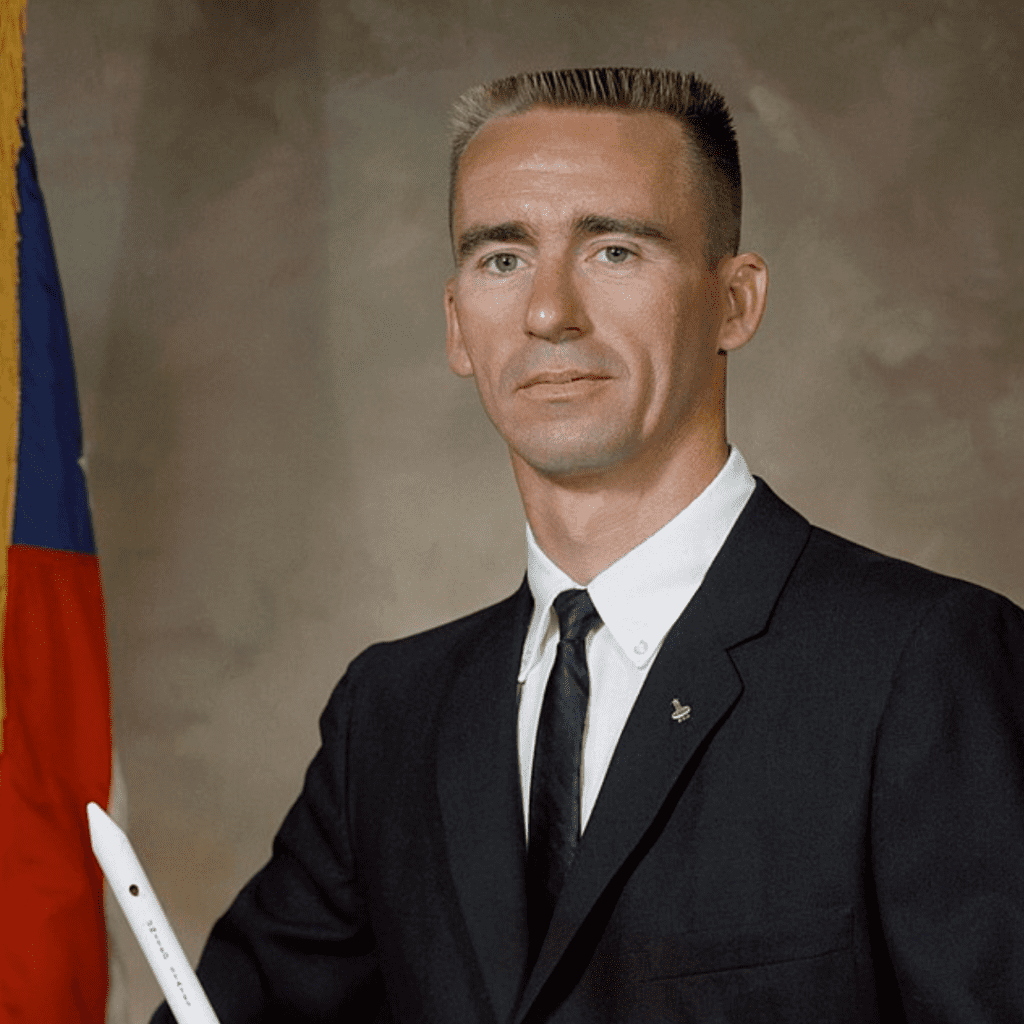 Though it sure looked cool on Arnold Schwarzenegger, it's not considered flattering anymore. Barbers commonly use electric clippers and freehand techniques to achieve this hairstyle. If you're thinking of getting this hairstyle, be warned that it gives you a squarish appearance.
#23 Finger Wave
The finger wave is a hairstyle that gained popularity in the 1920s and 1930s. It then made a brief comeback sometime in the '90s. A few celebrities who sported the hairstyle were Esther Phillips and Josephine Baker. They are credited with making it popular.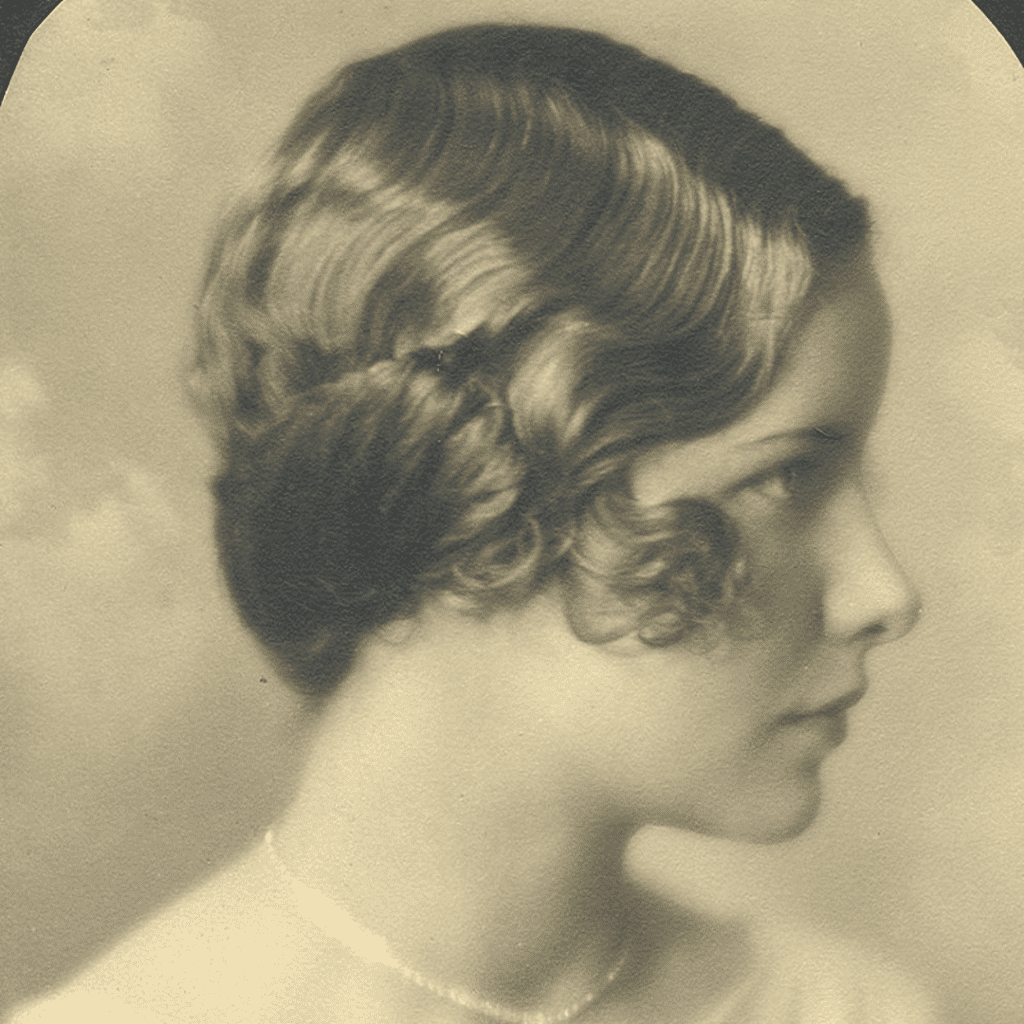 The curls or waves are made by pinching the hair between two fingers and combing it in alternating directions to form waves with an 'S' shape. Over the years, tapes and clips have been used to keep the waves in place.
#24 Sausage Curls
How do you like having a hairstyle that's named after food? Meet the sausage curls. Fortunately or unfortunately, depending on which side of the fence you're in, this is something we don't frequently see nowadays. People have forgotten about it.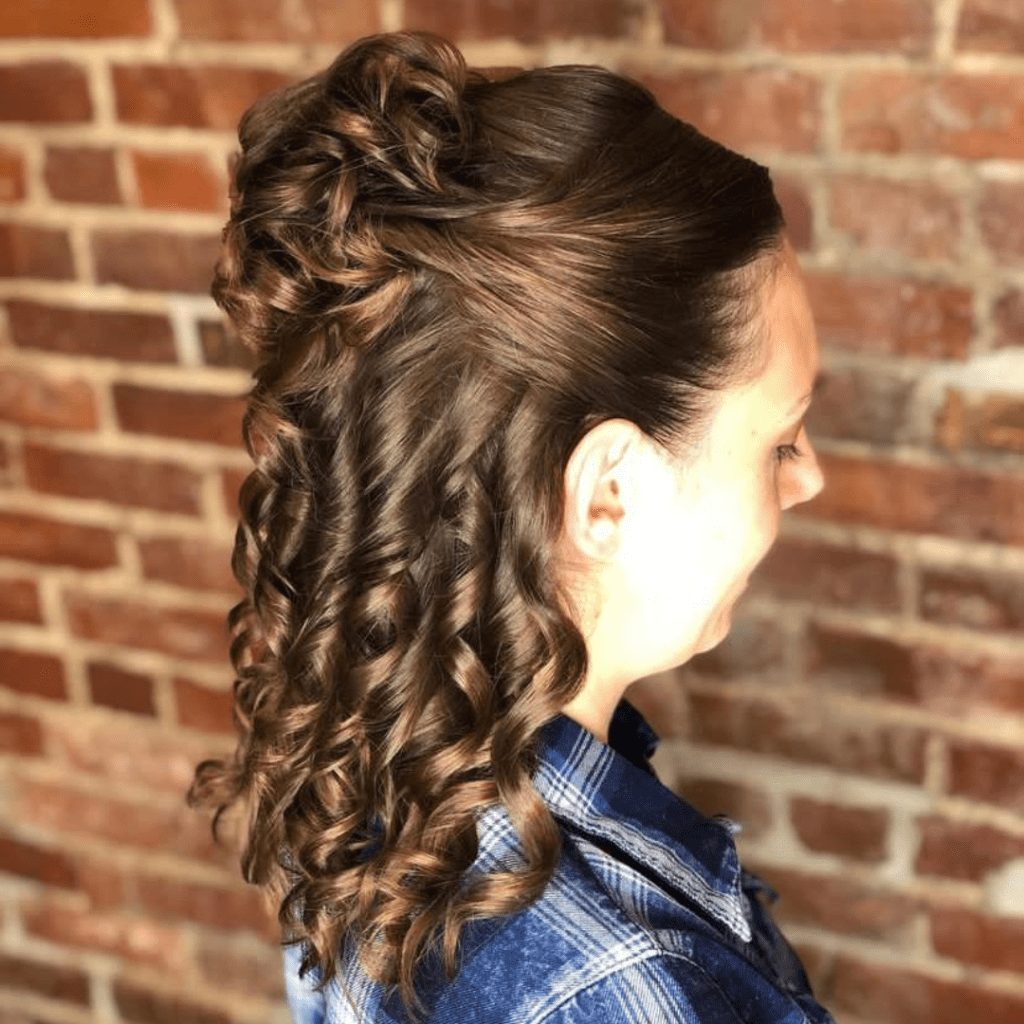 You might have already guessed the reason behind its name as the hair is curled to look like sausages. Others call it ringlets, and at one time, it was a favorite among children, thanks to Shirley Temple, who wore it when she was younger.
#25 Victory Rolls
The victory rolls hairstyle got its name from an aviation maneuver whereby planes spun horizontally to signal victory or as a celebration. Hollywood starlets popularized it during the Second World War, and sometimes, you can still see it today during special events.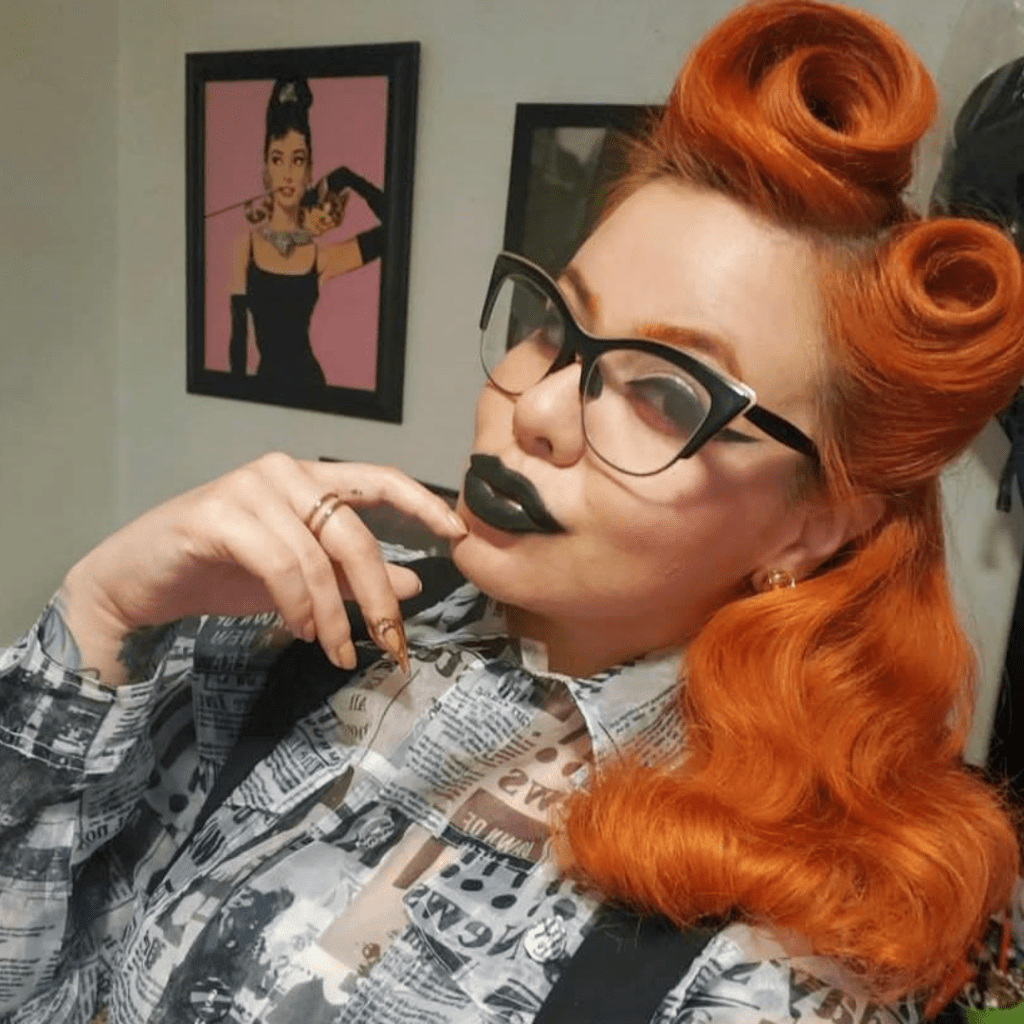 Although some people can't agree on the origin of the hairdo's name, the majority believe that it is classic and formal. As for us, we happen to love it very much and are hoping to see more of it in the near future.
#26 Gibson Girl
The Gibson girl hairstyle is characterized by a fluffy bouffant that makes other people zoom in on the face. The hairstyle accentuates features whether you want to or not, so be forewarned if you're thinking of styling your hair this way.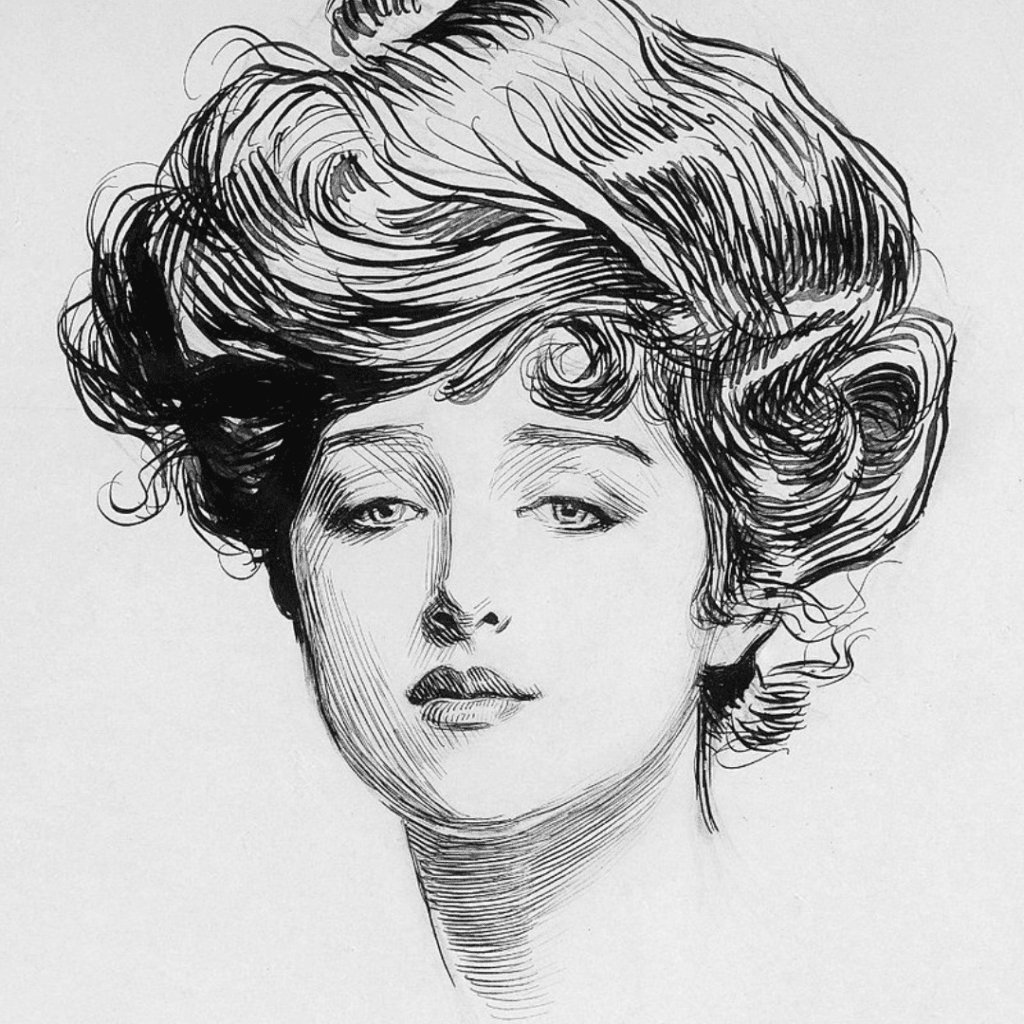 The hairstyle is often associated with the Edwardian era, a time known for elegance and luxury. However, the same period is also known for moral looseness and unpreparedness. At least they came up with something memorable; luckily, it involved hair.
#27 The Whale Sprout
One of the most popular hairstyles during the '80s was the whale sprout. Though the hairstyle wasn't invented by singer Debbie Gibson, she certainly popularized it. If you were to peruse a couple of '80s magazines, you'd see her wearing it in almost every photo.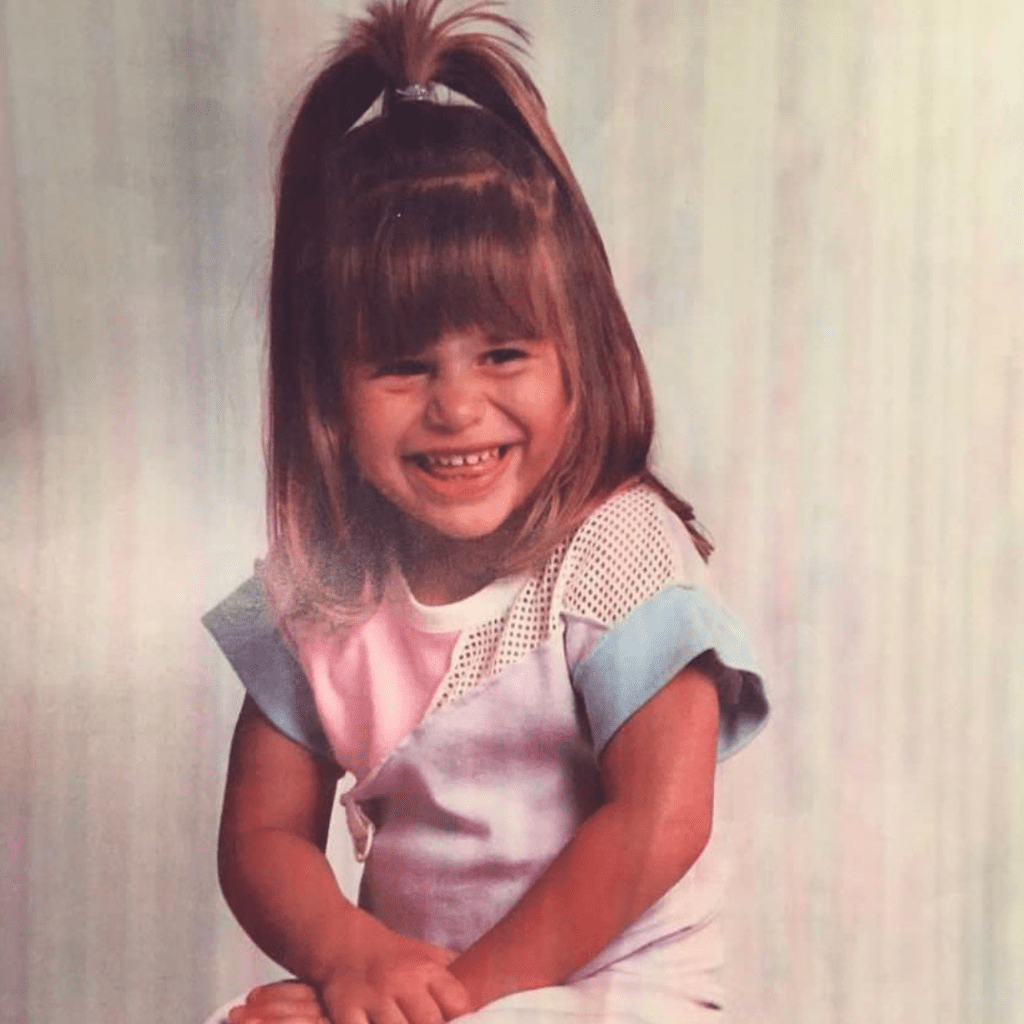 Nearly every young girl in the '80s yearned to look like her. All they really wanted was to reach for a scrunchie and tie their hair as Debbie did. Come on, be honest with us now. You probably wore your hair the same way back in the day.
#28 Half Up Half Down
One of the chicest and most versatile hairstyles today, the half up half down, merges two styles. It leaves the hair at the back loose and allows you to pull the rest of it up and keep it away from your face. It's flattering on most face shapes, and it highlights your features.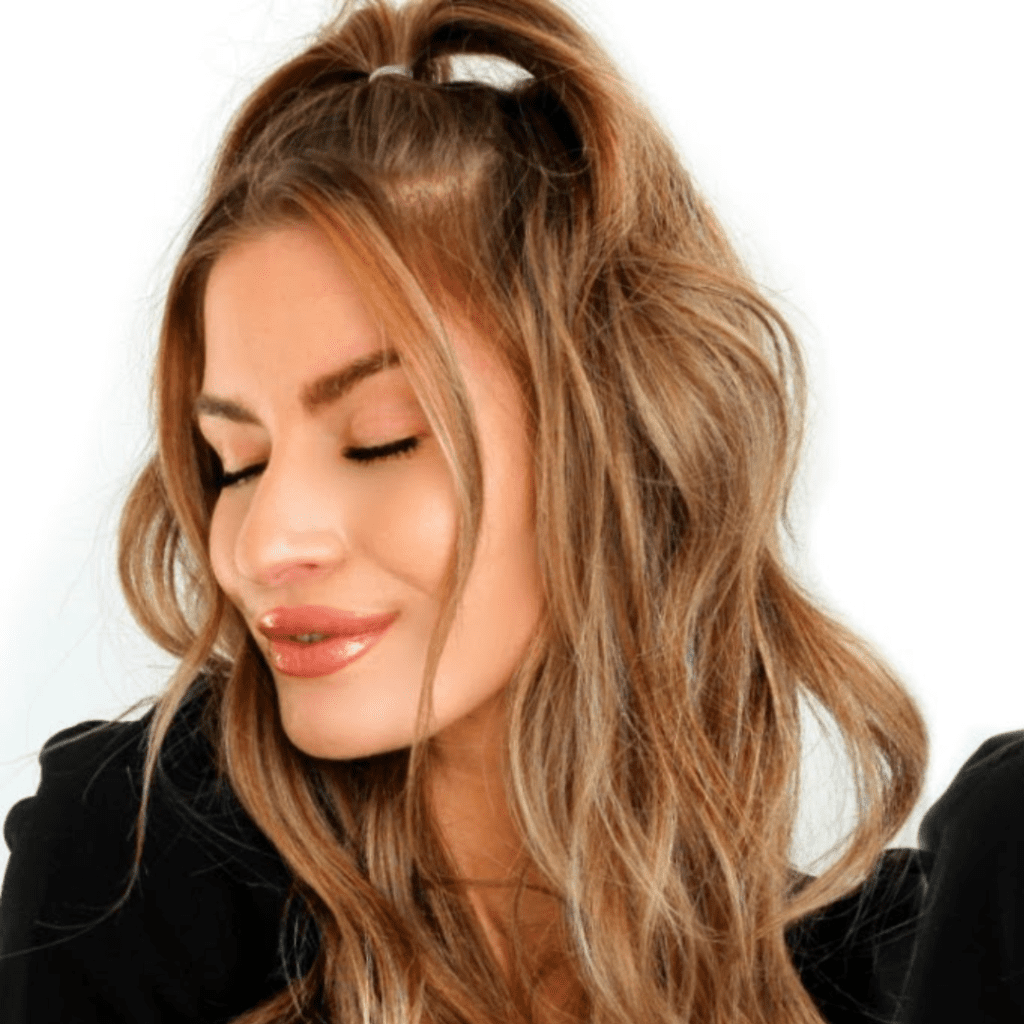 It's youthful compared to most hairstyles and can be easily personalized in different ways, depending on your skill and preference. You can work it with braided styles or simple buns. Need some ideas for this style? Check the net for plenty of inspiration.
#29 Feathered Hair
Here you see the beautiful Farrah Fawcett sporting her favorite hairstyle of all time. Her feathered hairstyle is how most of us remember her. Most people confuse it with layered hair, but there is a difference. Feathered hair focuses on the ends of the tresses.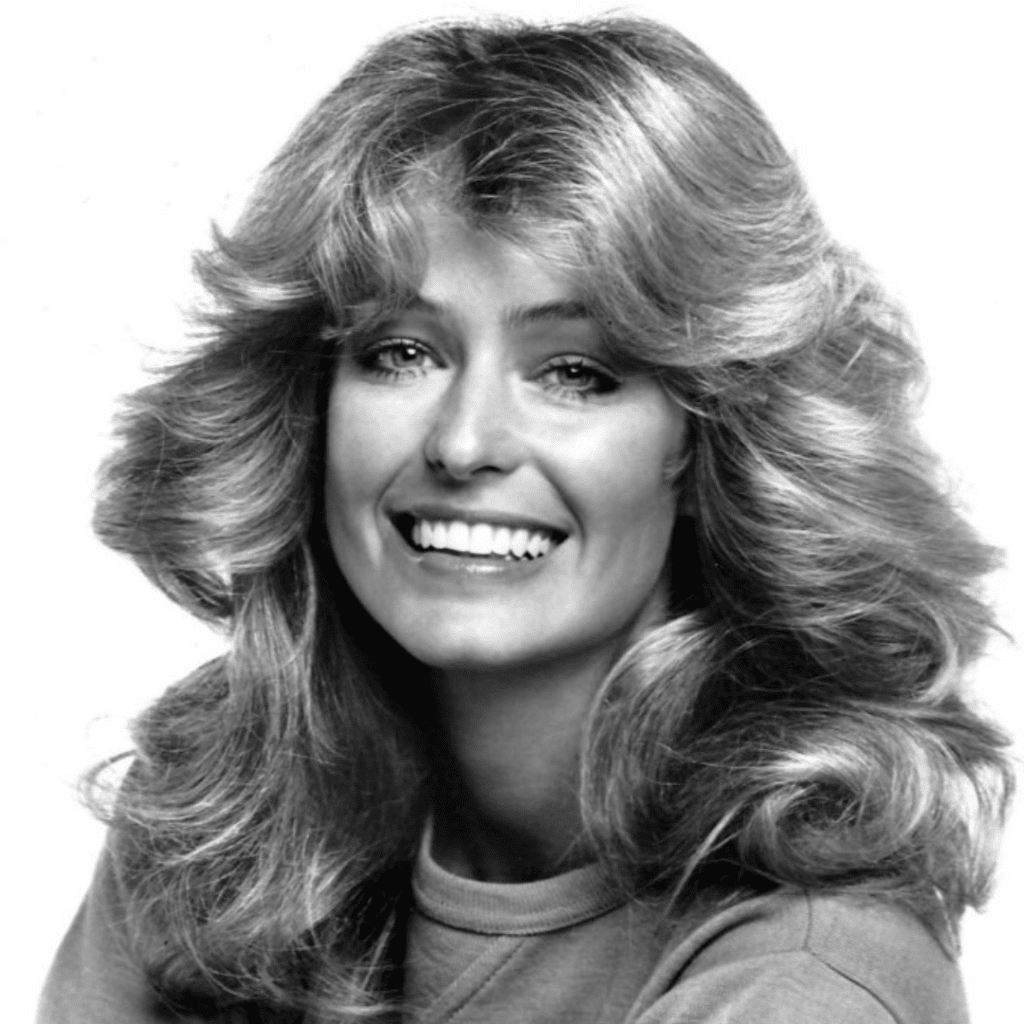 Feathered hair also gives your hair a 'V' shape to achieve the feathering effect. The face-framing layers were at their height in the '70s and '80s, and actresses in movies were all wearing the haircut. You might even be surprised to find your mom's picture with the same hairdo.
#30 Crimped Hair
Crimped hair is a style we still see today, thanks to the big names who keep it alive, like former model Tyra Banks. Hair crimping is a method of styling long and straight hair, so it becomes wavy in a zigzag fashion.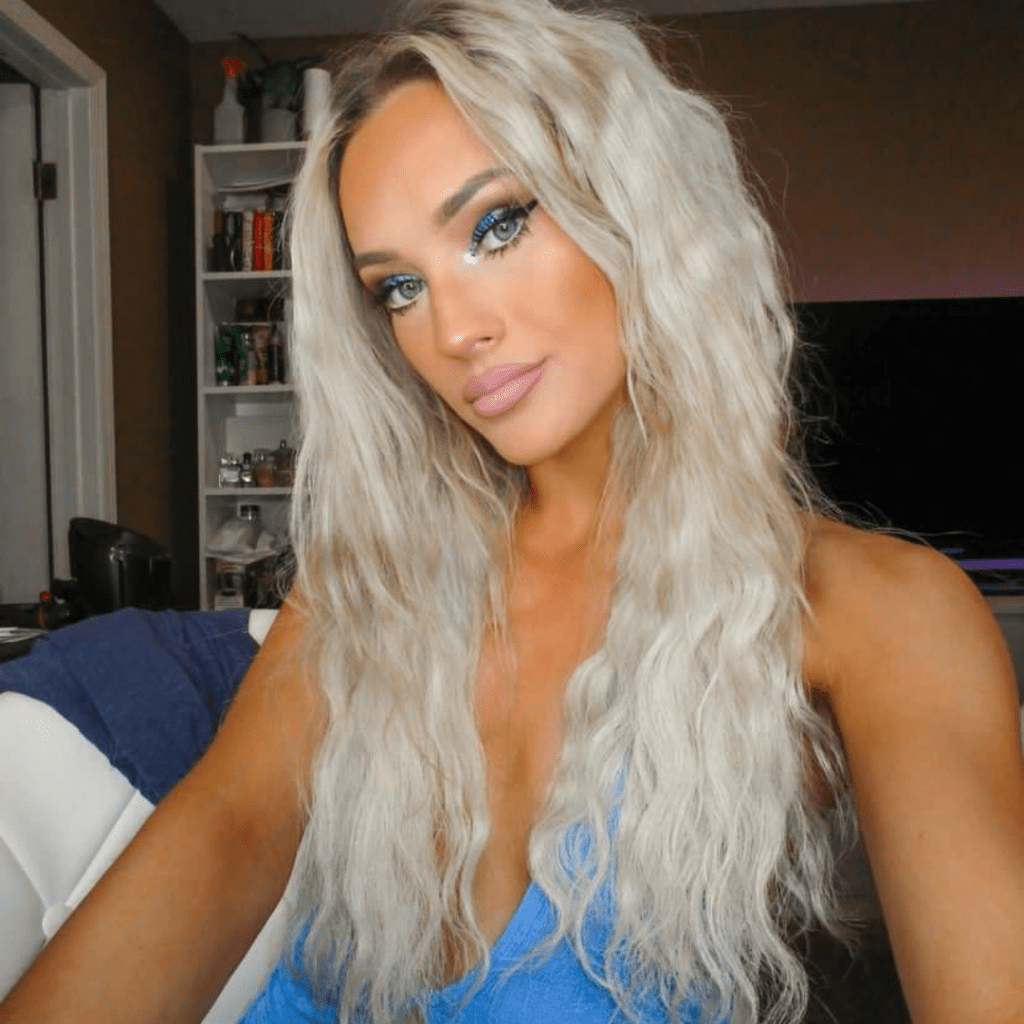 A crimping tool is used with a hair straightener to create the zigzag effect. For this look, always start with straight hair to create clear wave patterns. Also, don't forget to apply heat protectant so you don't end up ruining your hair.
#31 The Pageboy
Paying homage to the hairstyles worn by pageboys and choirboys in the European continent, the pageboy haircut was trendy in the '50s and the '60s. It's rare to spot pageboy haircuts today, so you might want to bring a photo to your barber if you want this cut.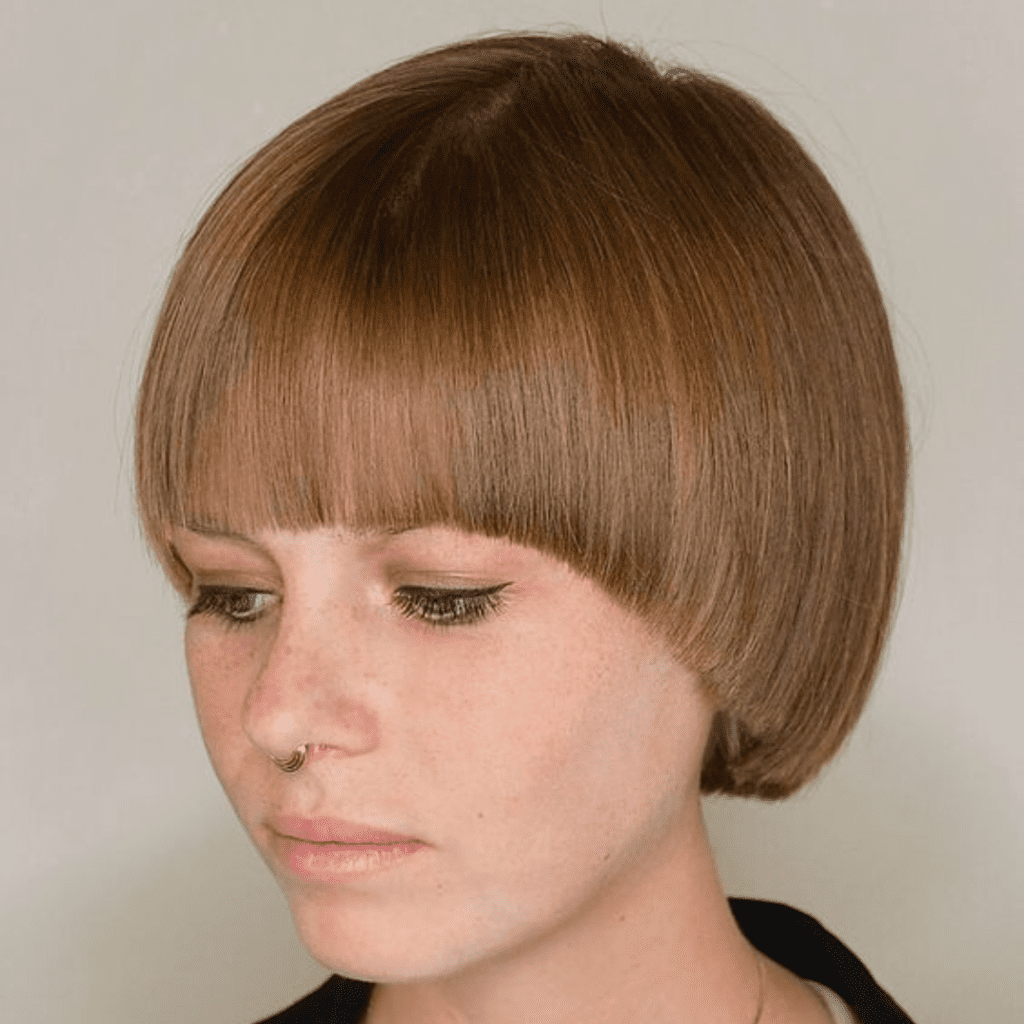 What are the variations? There is the '50s pageboy, short pageboy, blonde pageboy, modern pageboy, asymmetrical bob, shaggy pageboy bob, side fringe, shallow pudding bowl, and so on. From all these, it's clear that this old hairstyle still has fans.
#32 Ducktail
The name of this hairstyle reminds us so much of the '90s animated series Duck Tales. The ducktail haircut gained popularity during the 1950s and is sometimes called the duck's ass or the duck's arse. How do you achieve a ducktail?
You just grease your hair, comb it back around the sides, and part it in the middle and down to the back of the head. Even Elvis Presley himself sported the hair during his heyday, and today there are a few variations, including the braided ducktail.
#33 Short Bangs
Short bangs, sometimes referred to as pixie bangs, are still in style today. We've seen celebrities with short bangs on the red carpet and at other events. Even though the hair is short, it can be styled in many different ways.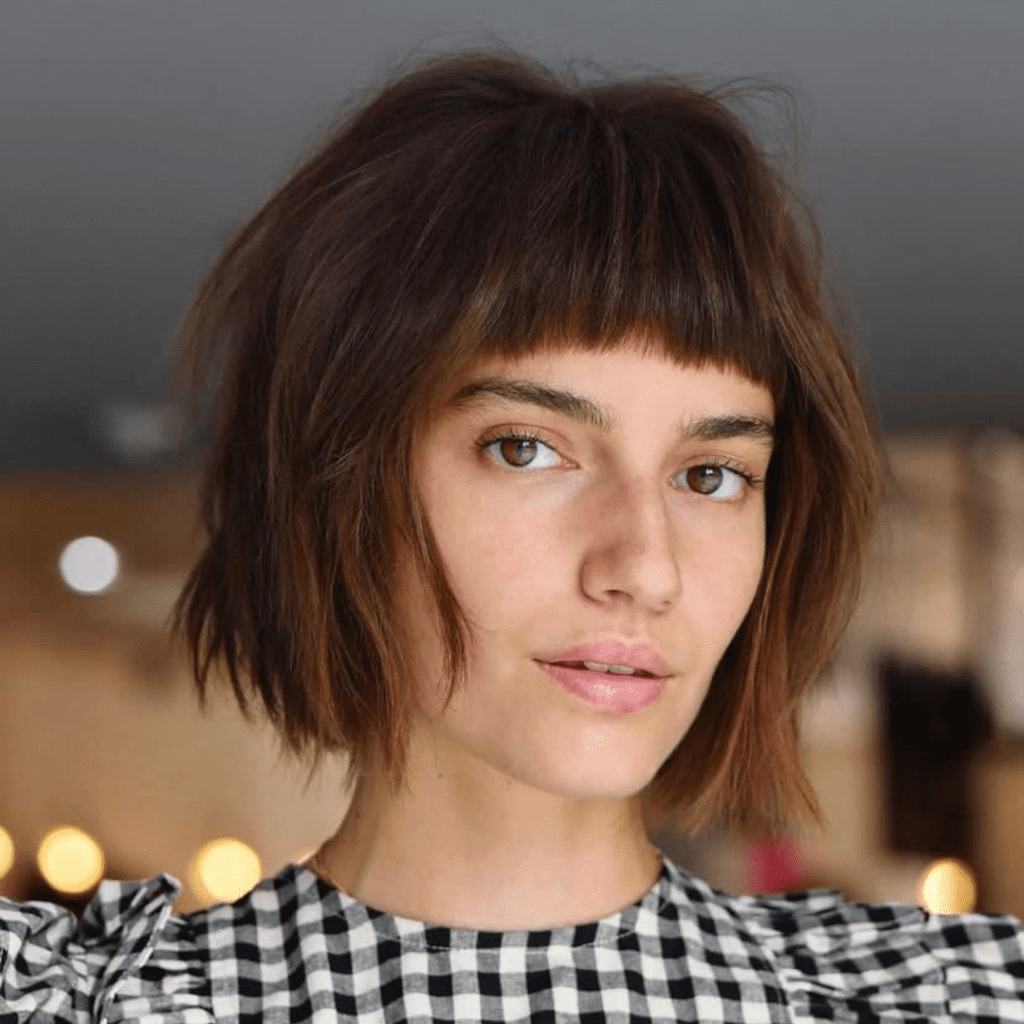 It can be slightly swept to the side and can be curled, sleek, or straight. Bangs don't have to be boring, after all. You can play around with it but just make sure that the style fits the shape of your face because you certainly don't want to look weird.
#34 Jheri Curl
If you've seen the original Coming To America movie, you probably came across the Jheri curl. Why are we saying this? Because one of the main characters, Darryl, had Jheri curls. At one point, singer Lionel Richie also sported this look.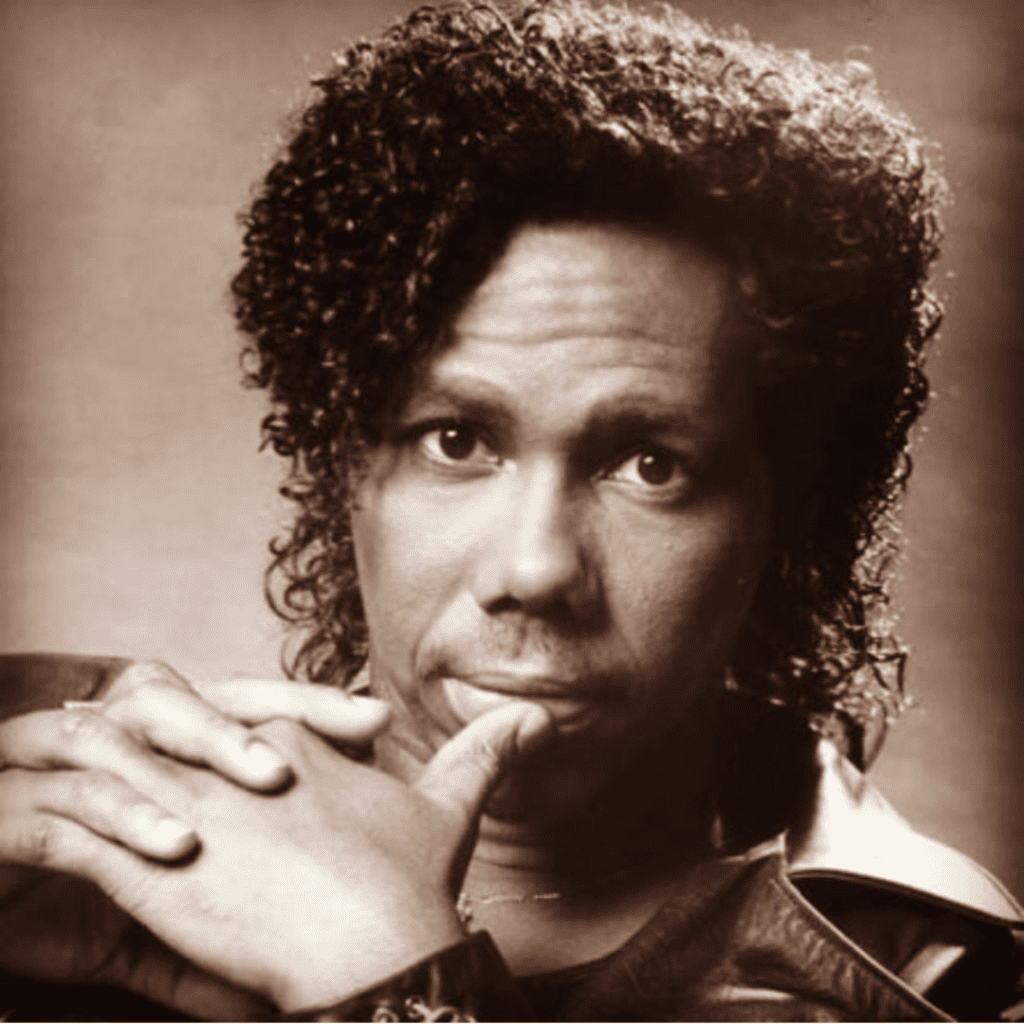 However, it is important to note that the hairstyle involves the use of chemicals, and when it's not done by a professional, there is always the risk of damaging the hair. This hairstyle can last for months with proper care.
#35 The Shag Cut
If you thought the shag cut would disappear, you thought wrong because it's not going anywhere so far. The heavily layered haircut is both textured and choppy. And the good thing about it is that it can be layered to various lengths.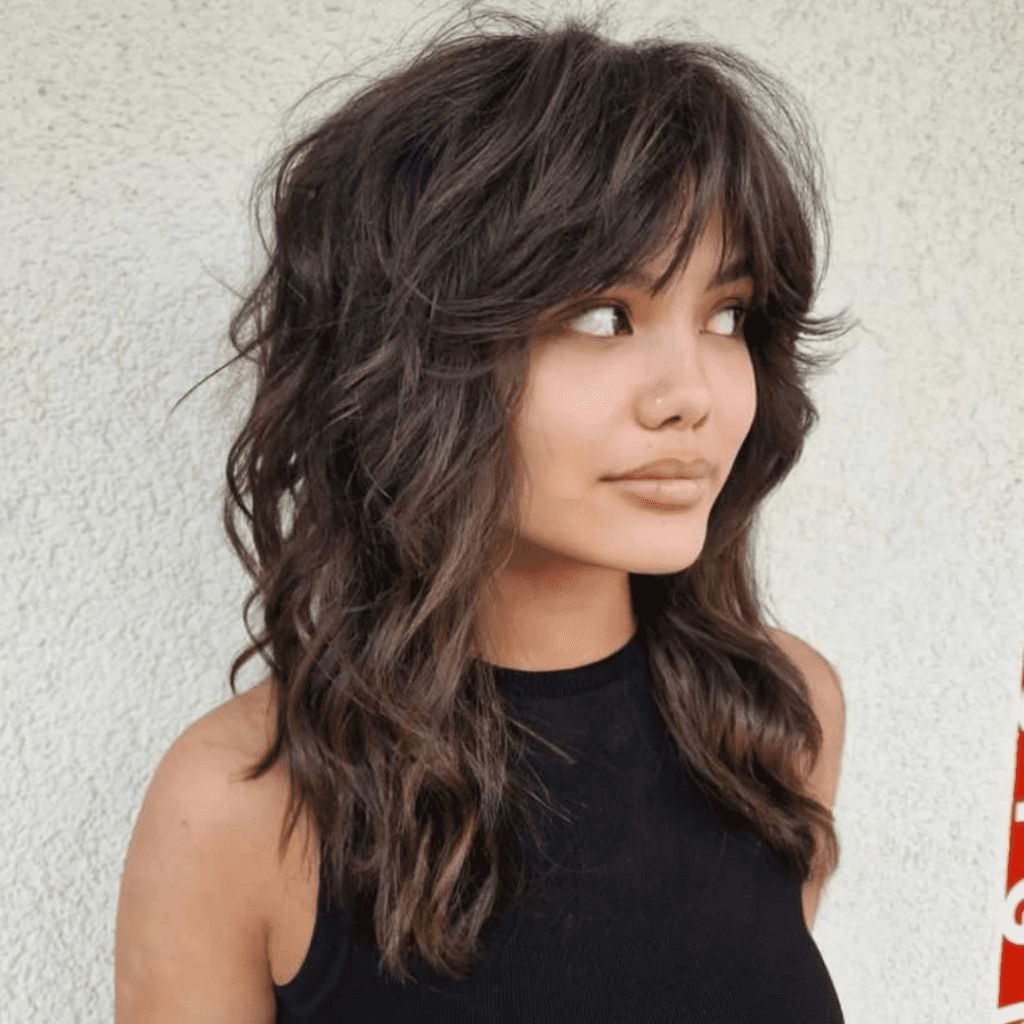 Whether your hair is short or long, you can have a shag cut. One of the most notable proponents of the shag cut is Meg Ryan, and Jennifer Aniston also wore it for a time. How about you? Did you ever get a shag cut?
#36 Sleek Bob
Bob haircuts will never go out of style. It's one of those styles that are considered low-maintenance, and it also fits a big percentage of the population. It's simple and doesn't require spending endless hours in styling or the use of harsh chemicals.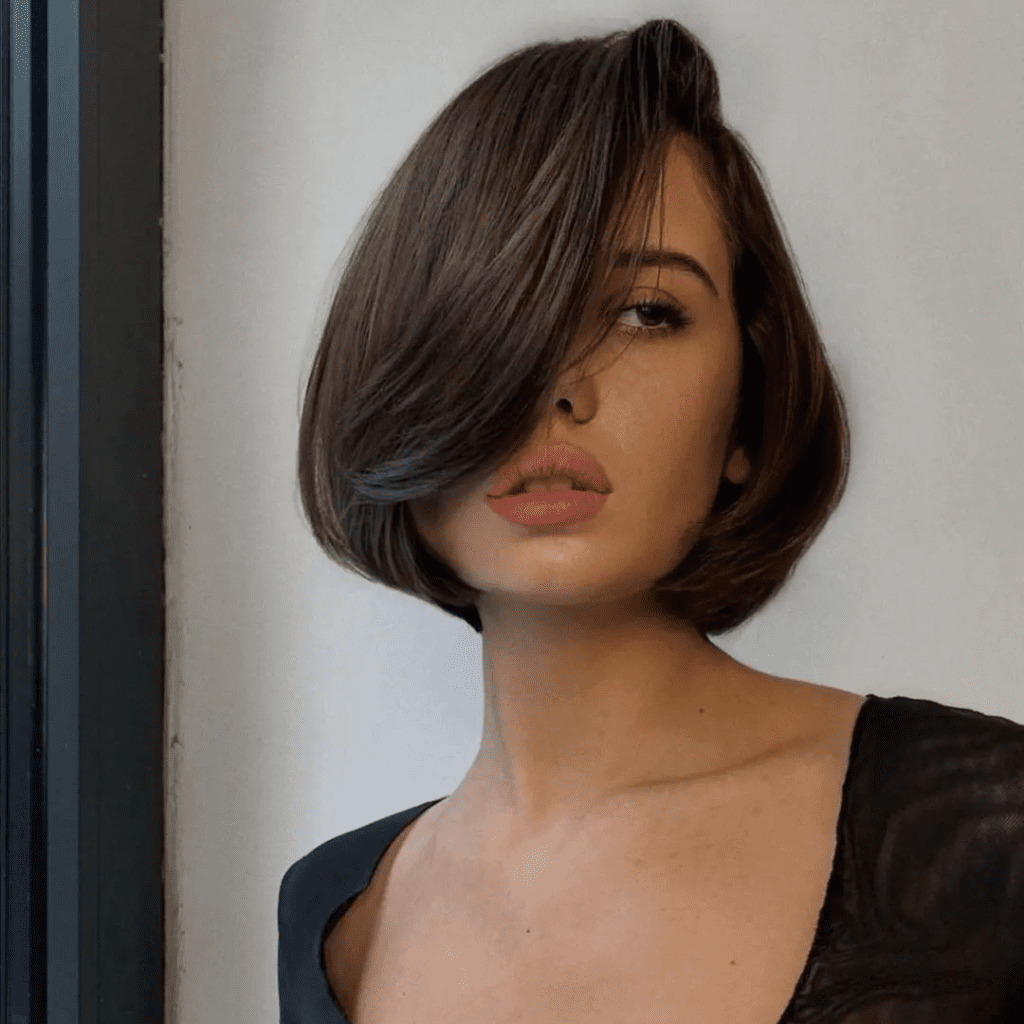 There are numerous variations of the bob cut. You see it with side bangs and wispy bangs. It could also be straight or wavy, or curled. Choose your bob hairstyle wisely and ensure it displays your best features instead of highlighting the flaws.
#37 Teased Hair
Teasing is also known as ratting or backcombing. It is a technique that gives limp and thin hair volume starting from the roots. For a proper tease, you need a fine-toothed comb that's gentle so you don't ruin your mane.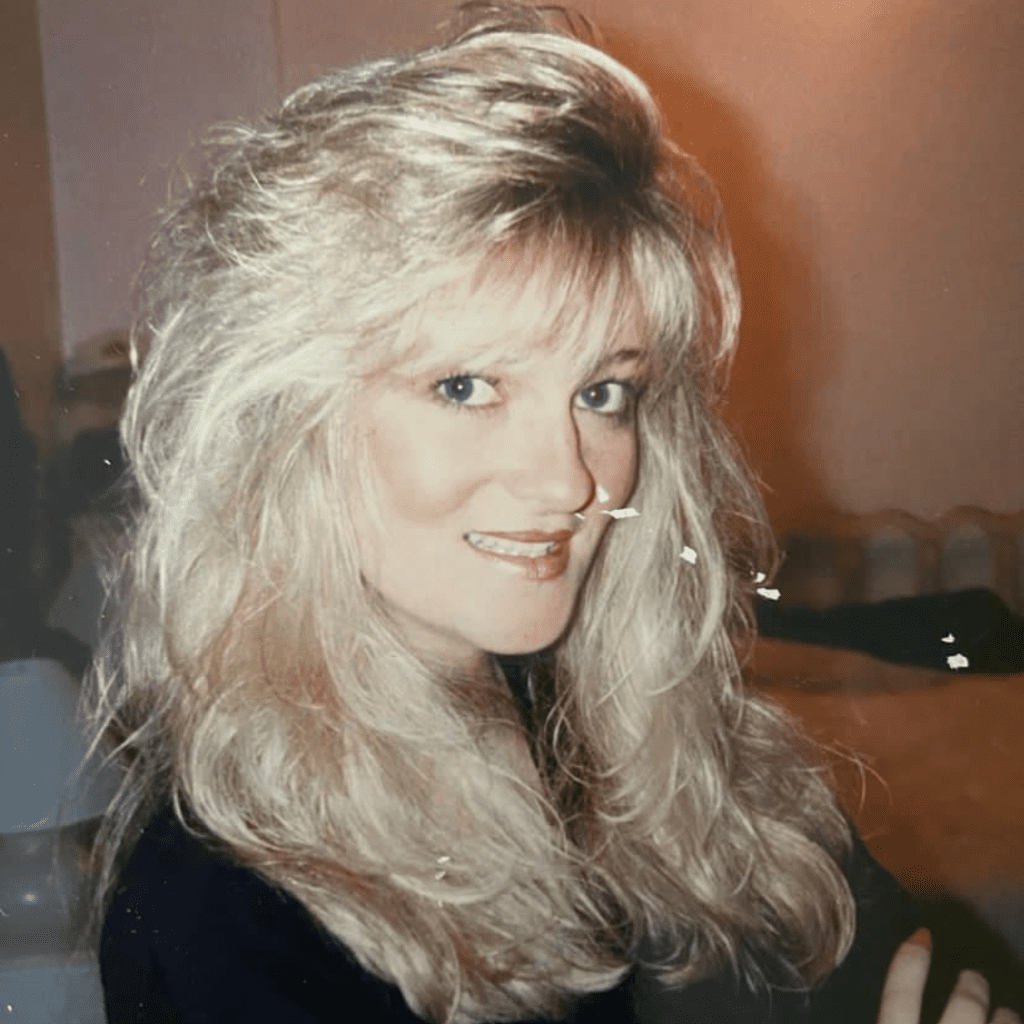 The comb is used to straighten the hair downward gently to the scalp. This results in slightly tangled hair that looks fuller than it already is. Teased hair is not as complicated or time-consuming as other hairstyles on this list, and that's one of the reasons why it was a hit.
#38 The Poodle Updo Cut
This hairstyle is as vintage as they come. The poodle updo was popularized by actresses Peggy Garner and Lucille Ball, who you can see in the photo below. Named after the canine of the same name, the short hairdo is permed with tight curls.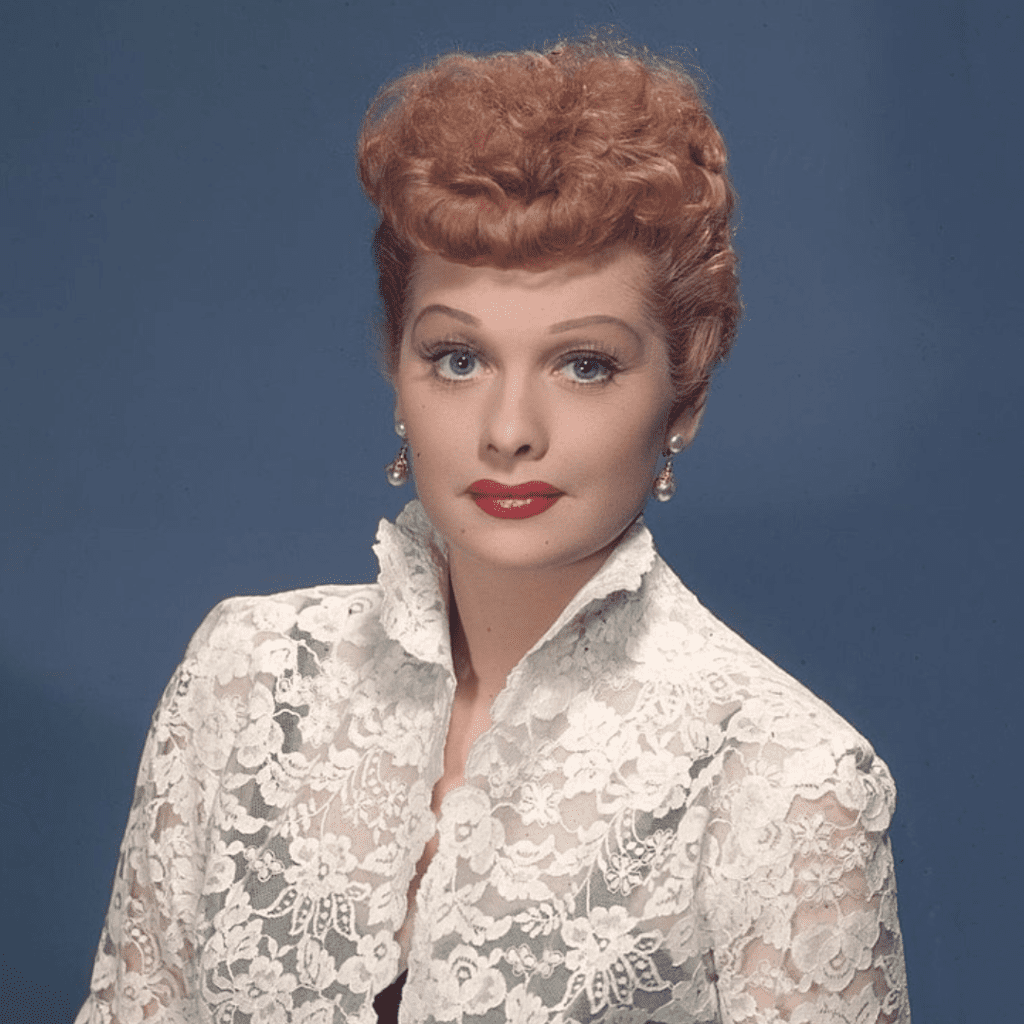 Yup, it looks like a poodle's coat. Although the name is weird, we must admit that it looks great at times, depending on who's wearing the hairstyle but for the life of us, we don't understand why they couldn't call it something else.
#39 Retro Wave Update
Another vintage hairstyle that's classy and not boring is the retro wave. Sported by one of the most popular fictional characters in the world, Jessica Rabbit, it was a favorite among women in the 1940s and still has fans today. Women everywhere have worn it and want to wear it.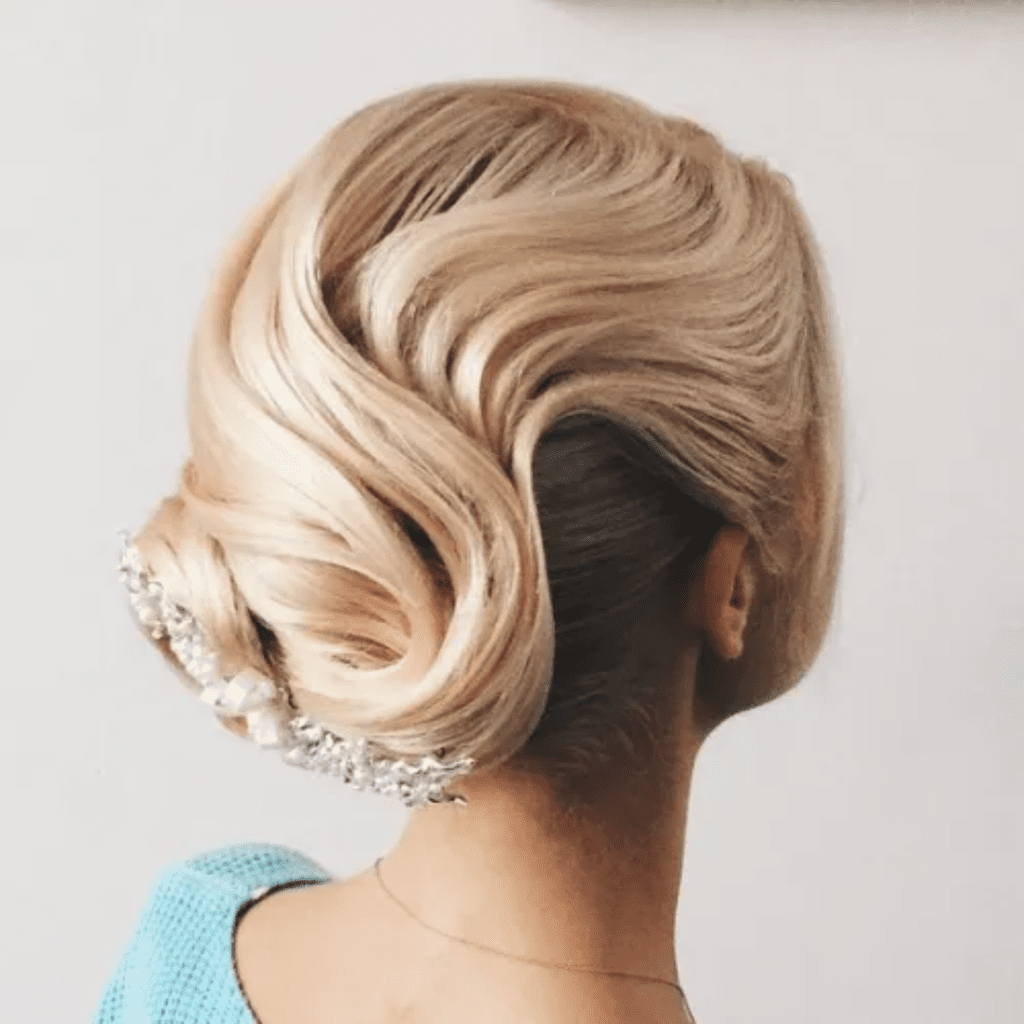 Rita Hayworth, Blake Lively, Veronica Lake, and Lily Collins are just some of the women we can remember who have had their hair made up in the retro wave. It's appropriate for formal occasions such as weddings and award shows.
#40 The 1920s Shingle Bob
The shingle bob gained prominence during the 1920s. This cut is described as very short and tapered at the back, exposing the hairline on the neck. The hair on the sides is formed into a single curl on each cheek.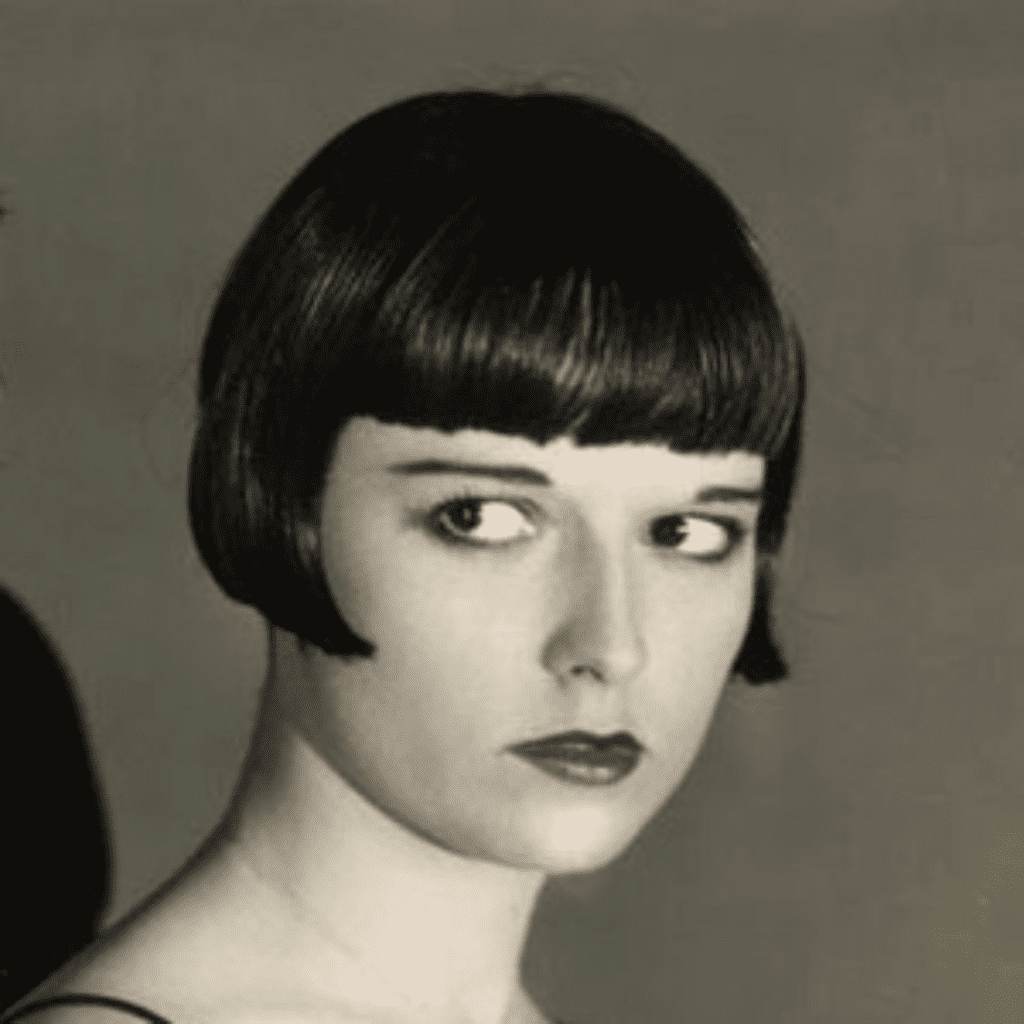 If you watch movies from that decade, you'll see plenty of women sporting the hairstyle. Other people called it the Pringle Shingle, but we're unsure if that had something to do with the famed chips. Most likely, it had something to do with the curling method.
#41 Hair Blowout
A hair blowout is drying the hair with a blow dryer after washing it to make it straight and sleek. It doesn't involve the use of flat irons or any curling device. Contrary to most hairstyles, it's quick and easy to achieve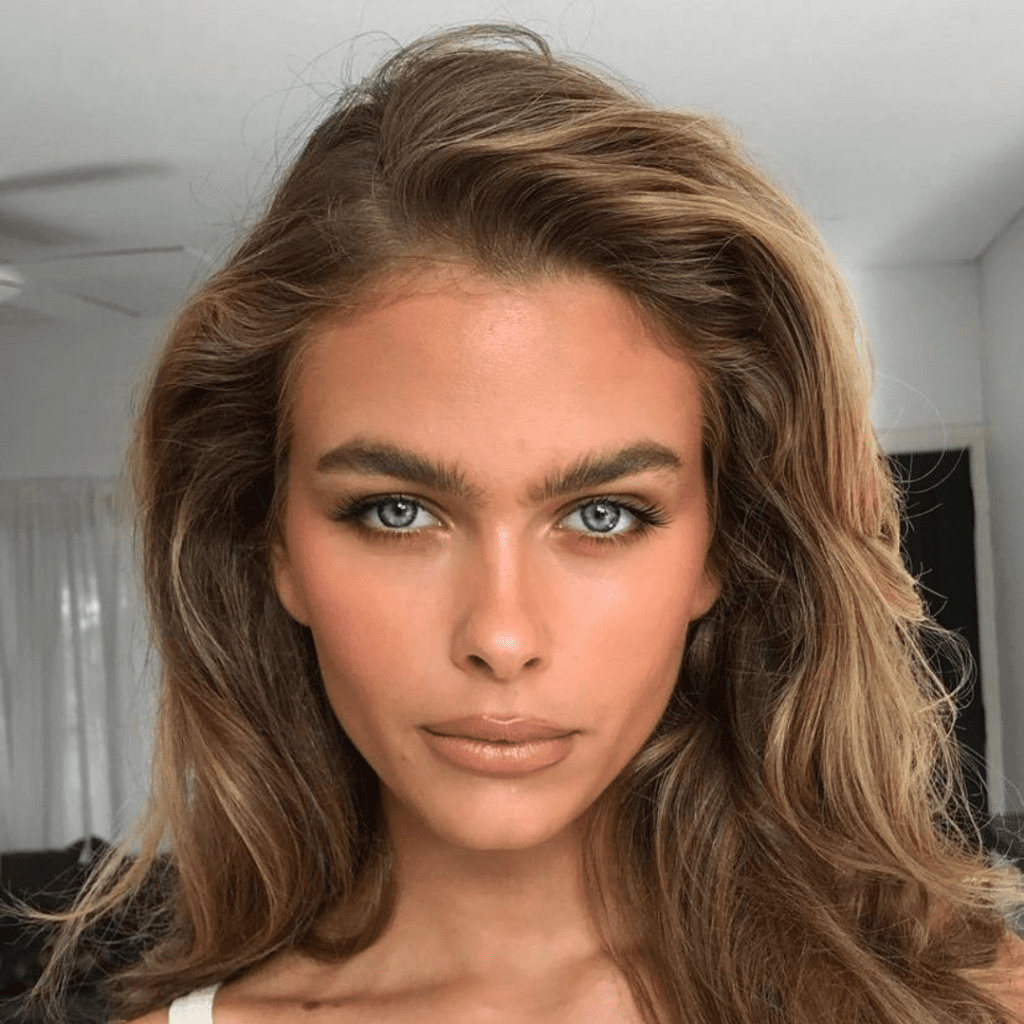 How long does it last? It's designed to last for several days, so you have some window before you are required to wash your hair again and come for another blowout. However, this greatly depends on the thickness and texture of your hair.
#42 The Quiff
A hairstyle that can be worn by both men and women, the quiff has been around for a long time. As far back as the middle ages. Some of the famous men who have worn it are James Dean and the King of Rock & Roll himself, Elvis Presley.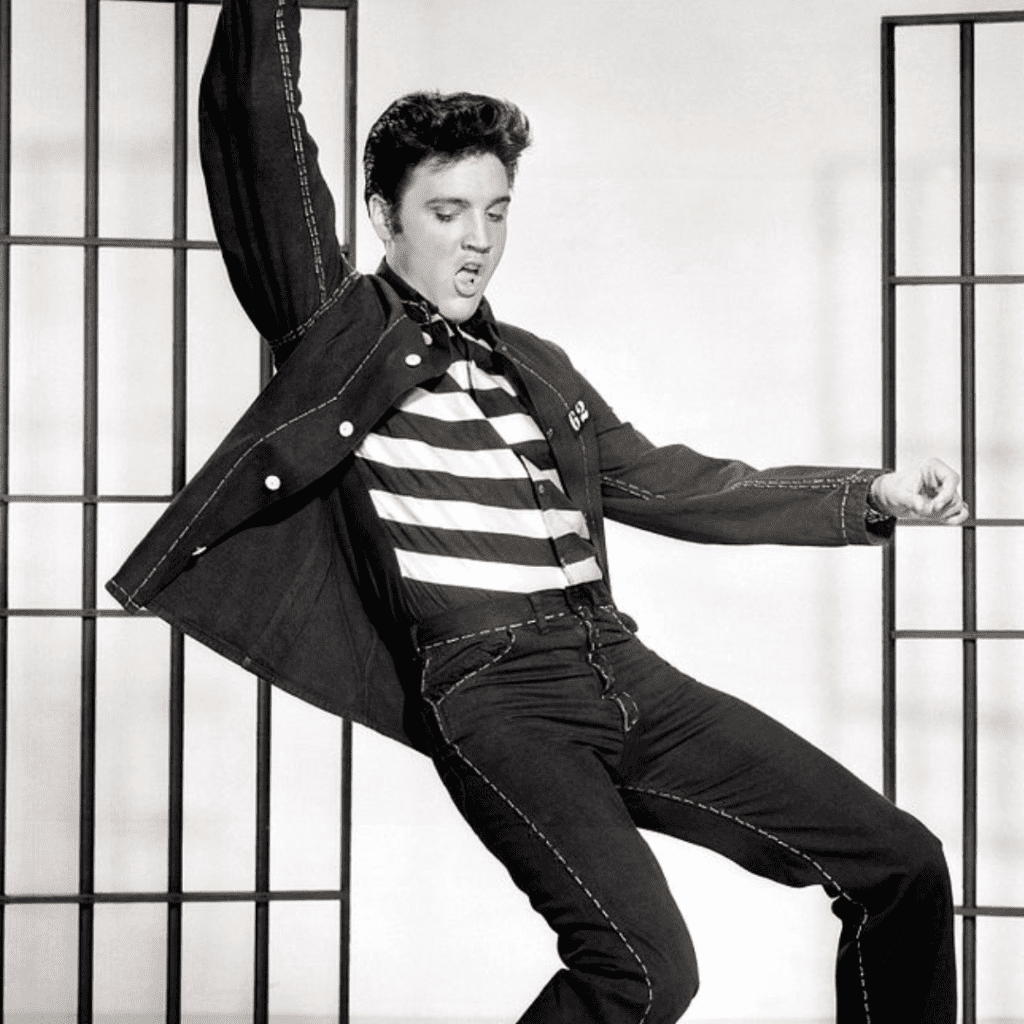 In the '30s and '40s, it was women who brought the hairstyle to the height of its popularity. Nowadays, you can still see women wearing their hair in a quiff, including celebrities like Pink, Ruby Rose, Anne Hathaway, and Kristen Stewart.
#43 Pompadour
The Pompadour got its name from Madame de Pompadour, a mistress of French monarch King Louis the XV, who lived from 1721 to 1764. The hairstyle has numerous variations for men, women, and children, but the initial concept has remained the same over time.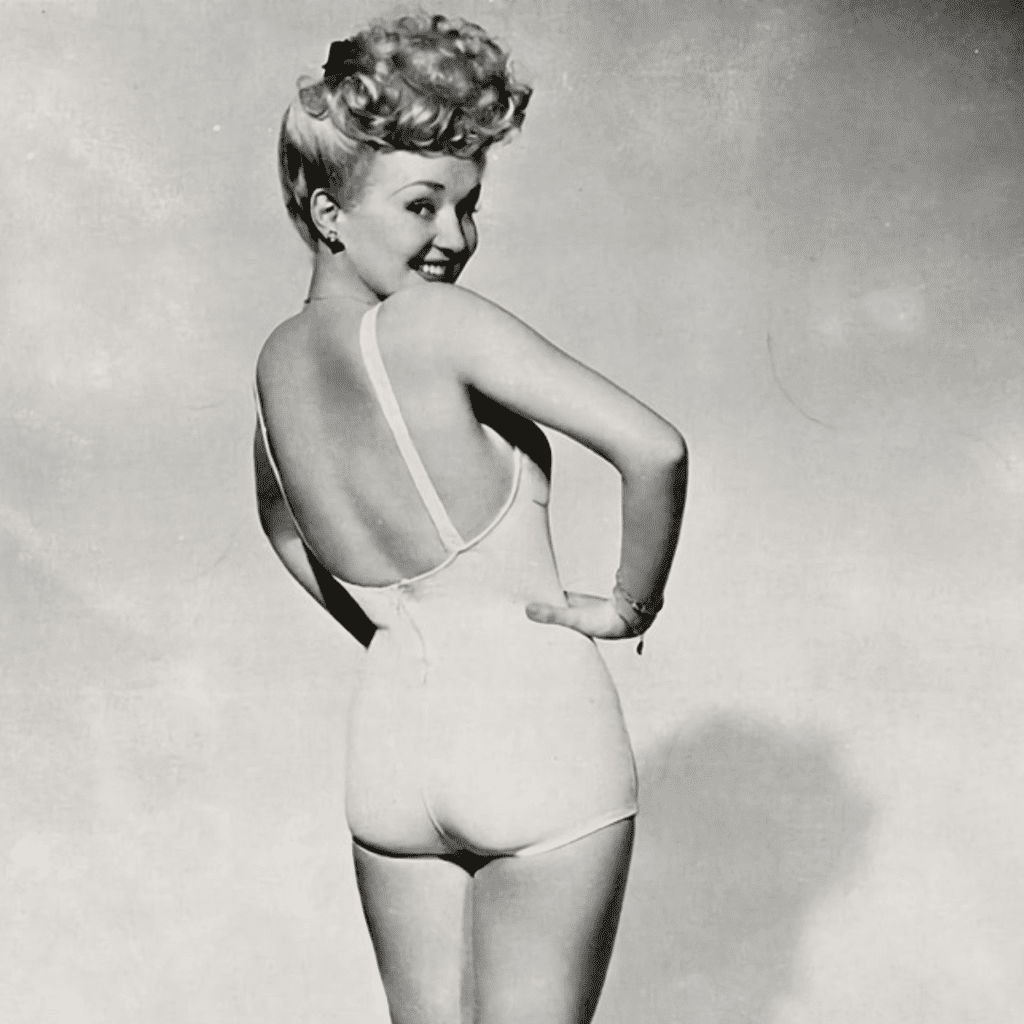 A large volume of hair is swept upwards and worn high on the forehead. Sometimes it is also swept up around the sides and the back. Funnily enough, despite the name, it has nothing in common with the real Madame de Pompadour's hairstyle.
#44 Scrunchies
Scrunchies made their way into everyone's collective consciousness during the 80s. They come in all sorts of sizes, colors, and materials. Some are thin while others are thick, but they serve one single purpose: keeping your hair tied in one place.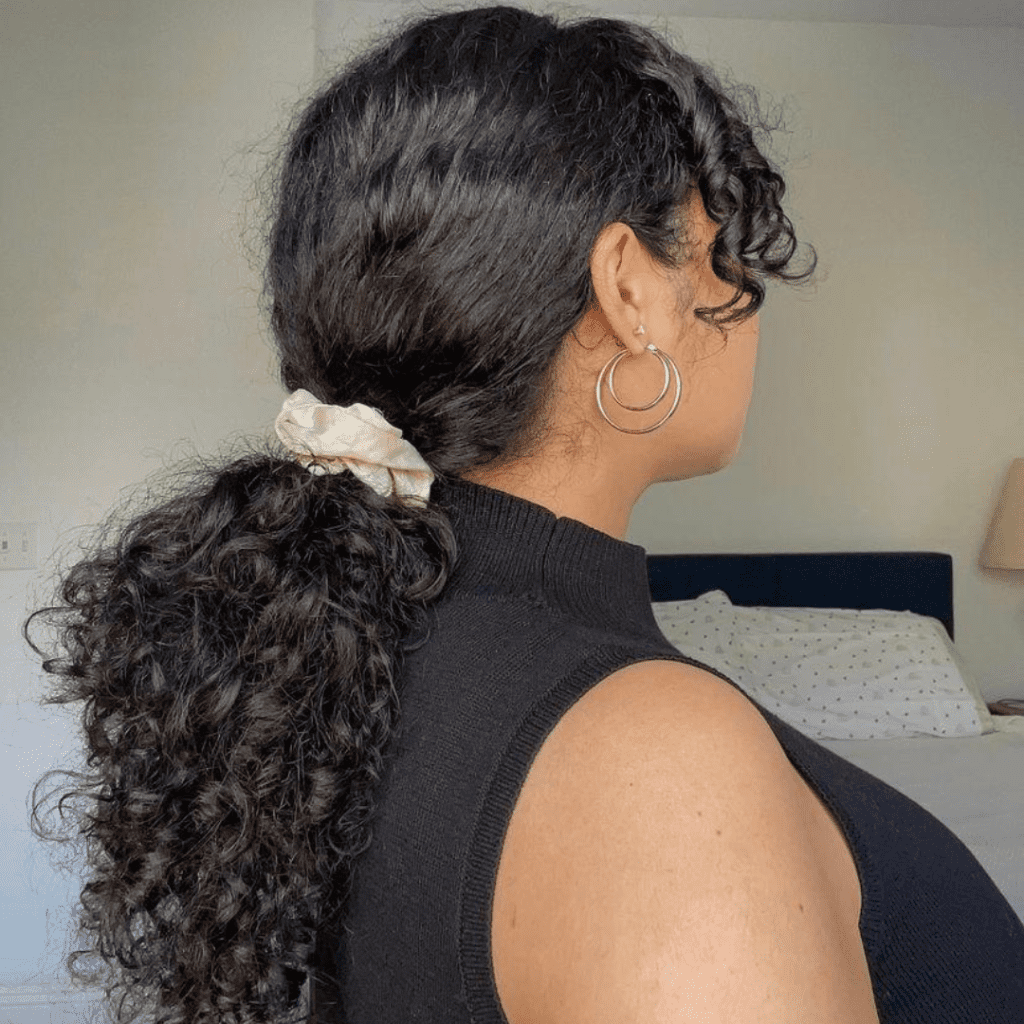 While others today might look down on scrunchies and think it's the epitome of being a geek, it helps keep pesky hair away from your face. Nowadays, scrunchies come in various styles so you can look good while keeping your hair tied.